Grab a cup of coffee or tea, get cozy, and let's talk about our favorite winter things!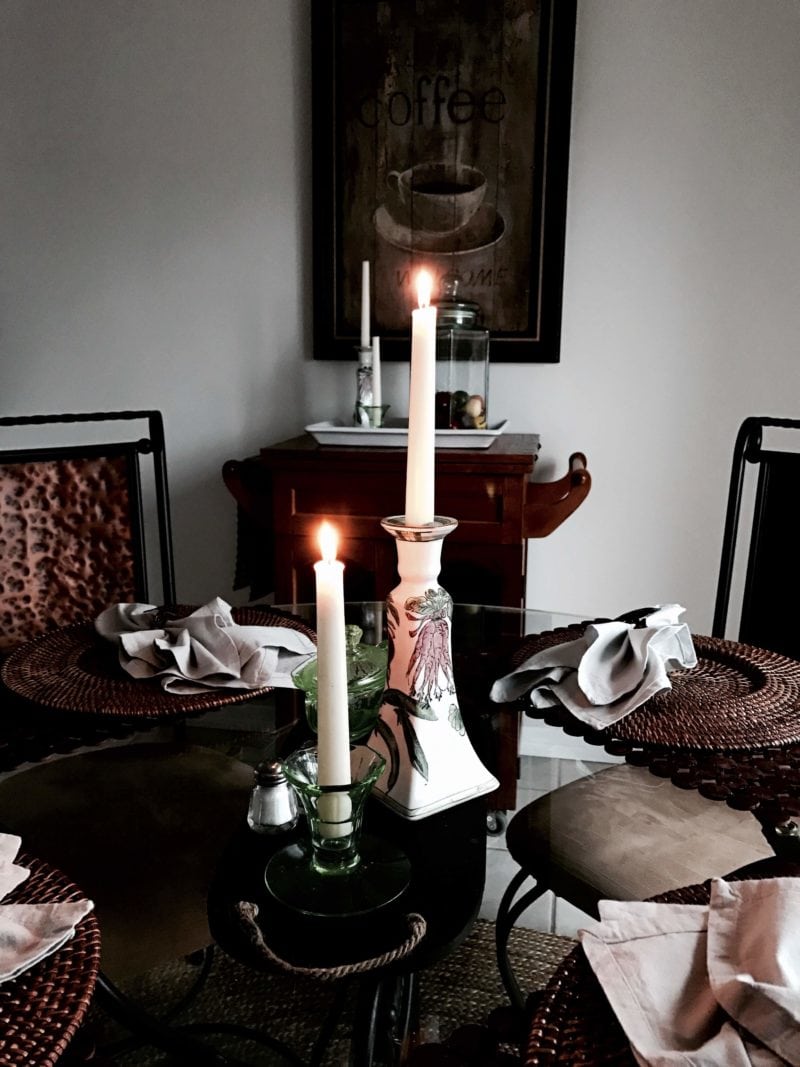 My new planner - I had the original Day Designer by Whitney English as my planner for 2015, and while I loved the design, the weight of the planner was a little heavy for daily errands and did not fit well in my laptop bag. I was thrilled when this soft cover version came out for 2017, and loved the $19.99 price (the original hard cover is $58)!
Netflix's The Crown - Oh. My. Goodness. If you loved Downtown Abbey and are intrigued by the history of the British monarchy, this show is for you! It's a beautifully crafted portrayal of Queen Elizabeth II's transition into her role as The Queen. It's going to be so hard for me to wait for the second season to release once I finish the first!
The Danish concept of Hygge - because we all could use a little more cozy in life, right? I've loved learning more about the Danish cultural virtue of celebrating small elements of coziness that lead to more enjoyment of life and a greater sense of well being. Especially as it relates to food in the season of winter. I've never gotten into "detox" diets in the New Year or menus full of salads, smoothies, and cold pressed juices. It just doesn't feel right when it's so cold outside! I need foods that are warm and comforting. Hygge promotes the idea of balanced or measured indulgence as a means of being kind to oneself. In other words, a slice of coffee cake with your morning coffee or a cookie with tea in the afternoon is A-OK!
My butter crock - speaking of coziness, what's more cozy than a little salted European butter on a slice of freshly baked bread? I got a butter crock for Christmas and LOVE how it keeps my "special" butter at the perfect spreadable temperature without requiring refrigeration. It also serves as a beautiful conversation piece that sits on my kitchen counter!
Lighting candles - lighting unscented candles at dinner time is another little way I've been trying to practice Hygge. Ryan commented the other day that seeing candles lit on the dinner table when he gets home from work helps feel more peaceful and relaxed in the evenings; and I wholeheartedly agree! I've also noticed that having candles lit during dinner tends to lead to more conversation and slower enjoyment of the meal.
Exercise - the older I get, the more I'm starting to realize that exercise is so much more than something you do to make your body look a certain way or an activity that helps you lose/maintain weight. It is medicine that my body and wants and needs so badly in order to feel my best! Making time to move each day and even do some resistance exercise helps free my body from aches and pains, helps relieve stress, and lifts my spirits in general. I know it can be harder to do in the winter. However, YouTube fitness channels are so great for making exercise at home more enjoyable - it feels like you are in a fun class! My favorite channels are BeFit, Fitness Blender, POPSUGAR Fitness, Yoga with Adriene, and Blogilates.
The If Gathering Devotionals - the best start to my day always involves time in God's Word and prayer. This bible study guide and community is such a blessing and I love how I can do the guided devotionals from anywhere - on my phone or laptop. I'm currently doing the study on the Nicene Creed and have really enjoyed it!
La La Land - literally my favorite movie from the past, oh, decade! I started listening to the soundtrack in early December and fell in love. Although the ending of this movie really took me by surprise - and resulted in tears - I can't help but enjoy the good old-fashioned wholesomeness of this beautiful movie musical.
Awards season - because this season I have a favorite movie to root for at the Golden Globes and Academy Awards - go La La Land!
Cooking one type of soup or stew each week - there's nothing better than a big pot of something warm and homey cooking on your stove during the winter months. Plus, you can usually enjoy this type of meal multiple times and it's easy to take leftovers to work! This weekly ritual is one that I'll keep up as long as I can! Love this Lemony Chicken Orzo Soup, 5 Ingredient Kale and Canellini Bean Soup, and Beef and Root Vegetable Stew for starters!
What's making the winter season more cozy and enjoyable for you? I'd love to hear about it, so please leave a comment!