A big thanks to my friends at California Almonds for sponsoring this post!
As many of you realize, the majority of my days are centered around FOOD. Whether it be shopping for food, cooking, photographing, or writing about food, it is always front and center! But here's a strange fact: as much as my life and work are centered around food, sometimes I'm not the greatest at actually making sure I get fed!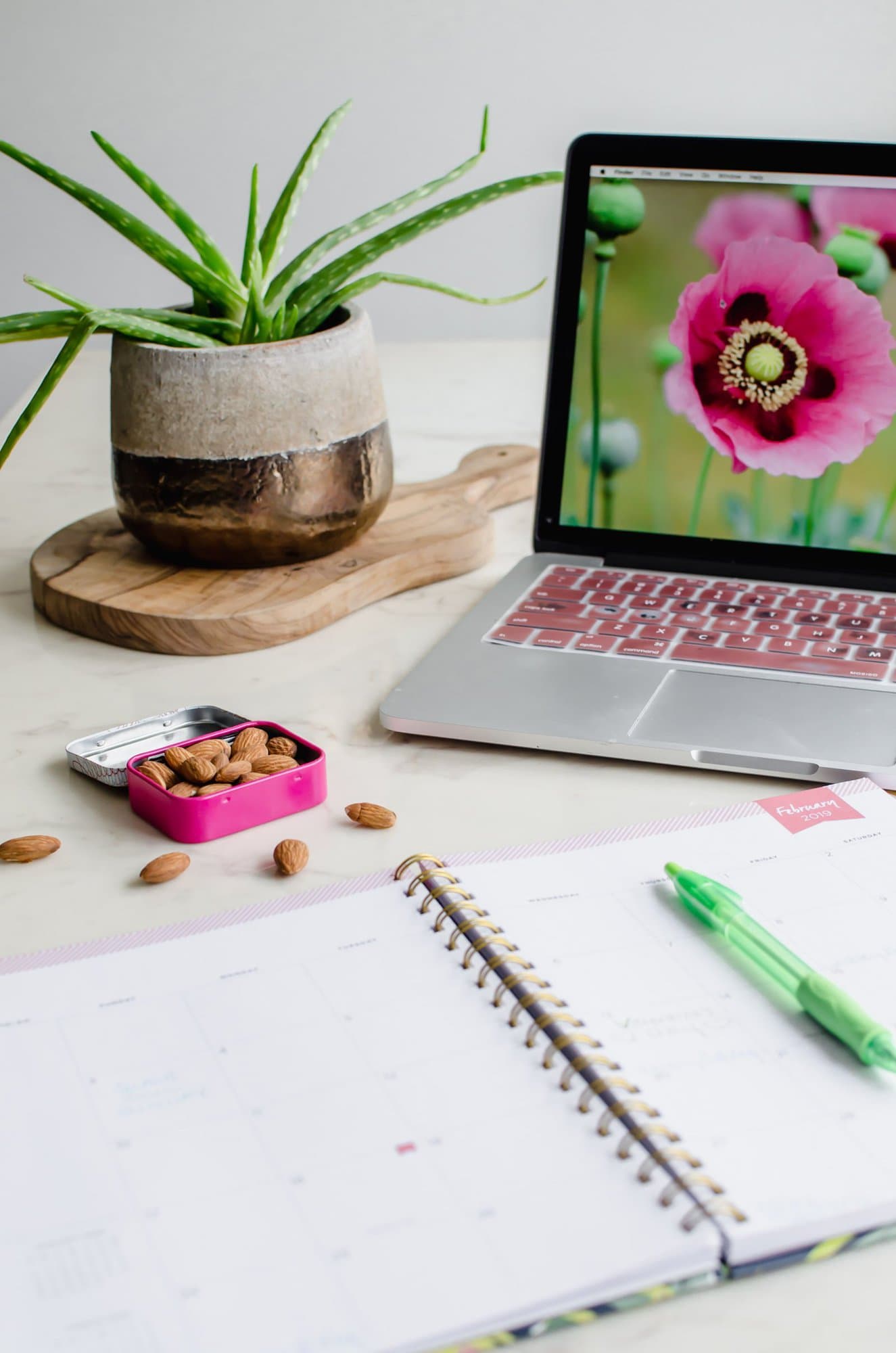 The thing is, I get so wrapped up in whatever I'm juggling each day that it often feels inconvenient to stop and get something to eat. This is especially true on the days I cook recipes for photographing or making a video and the days that I teach cooking classes. I juggle so many tasks at once on these days that I'll either forget to eat or just ignore the hunger because I don't want to slow down my progress. In the busy world that we all live in, I'm sure that you can relate!
However, when I plow through my list of to-do's and don't properly fuel myself up with meals and snacks, I often find that I'm more tired, grumpy, and less inclined to really give whatever I'm working on my best effort. Maybe I rush through photographing a dish and end up finding out that I didn't get the shot I really wanted. Sometimes, my lack of food as fuel leads to me getting distracted when I'm trying to write – I'll get sidetracked on tasks that don't take as much focus and put off writing until the next day. And if I don't eat properly on days I'm teaching cooking classes, I feel exhausted by the end of the day and typically need a full day of recovery the following day; which is never very productive!
I've found over my years of working in nutrition that the best way to combat busyness burnout is to plan ahead and pack snacks before the day starts. Maybe it's the night before, or first thing in the morning. And throughout my studies of foods that provide high-quality fuel, almonds keep coming up as an excellent option!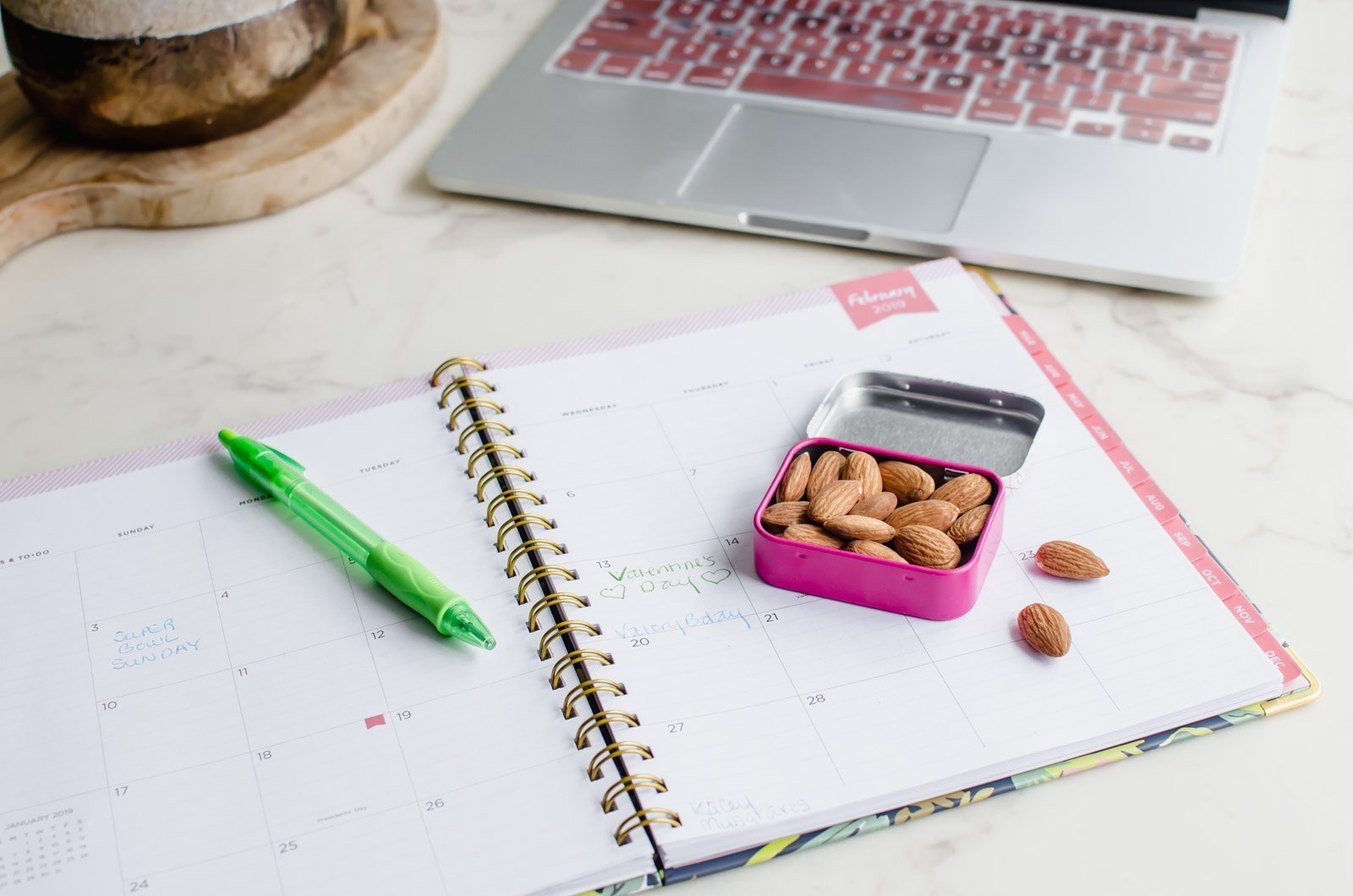 Almonds = Powerful "Nut-rition"
Ok, I know you're probably aware that nuts, in general, have many health benefits. But let me just share a few of my favorite things about almonds that I think really set them apart, making them my #1 nut of choice for snacking:
Compared ounce for ounce to all other tree nuts (walnuts, pecans, pistachios, cashews), almonds are the highest in protein, fiber, and vitamin E.
Fiber + protein = fullness! An ounce of almonds has 6 grams of protein and 4 grams of fiber. So, I know that if I pack them for a quick, on the go snack, they will help me feel satisfied until I have the chance to eat a meal.
Nutrition bang for your buck – almonds meet the USDA's standards for being an "excellent source" of vitamin E, magnesium and manganese, and are considered a "good source" of fiber, copper, phosphorus, and riboflavin.
Heart-healthy fat profile – almonds have 13 grams of unsaturated fats per serving making them a heart-healthy snack option.
The Perfect Portion
To increase my success with healthy snacking each day, the snacks that I plan need to be easy to eat on the go without any mess, and quick to portion out without prep work. Almonds fit the bill perfectly, and it's really simple to remember what the right portion size is:
Just remember 1-2-3. One ounce of almonds is about 23 whole almonds if you were to weigh and count them out. And the cute little almond tin (order your own here) you see in the photos holds exactly that amount, taking the guesswork out of portioning them ahead of time.

Smartphone + Sticky Note + Measuring cup: an ounce of almonds would fit perfectly on the surface of a smartphone, a 3'' x 3'' sticky note, or inside of a ¼ cup measuring cup.
A Foodie Challenge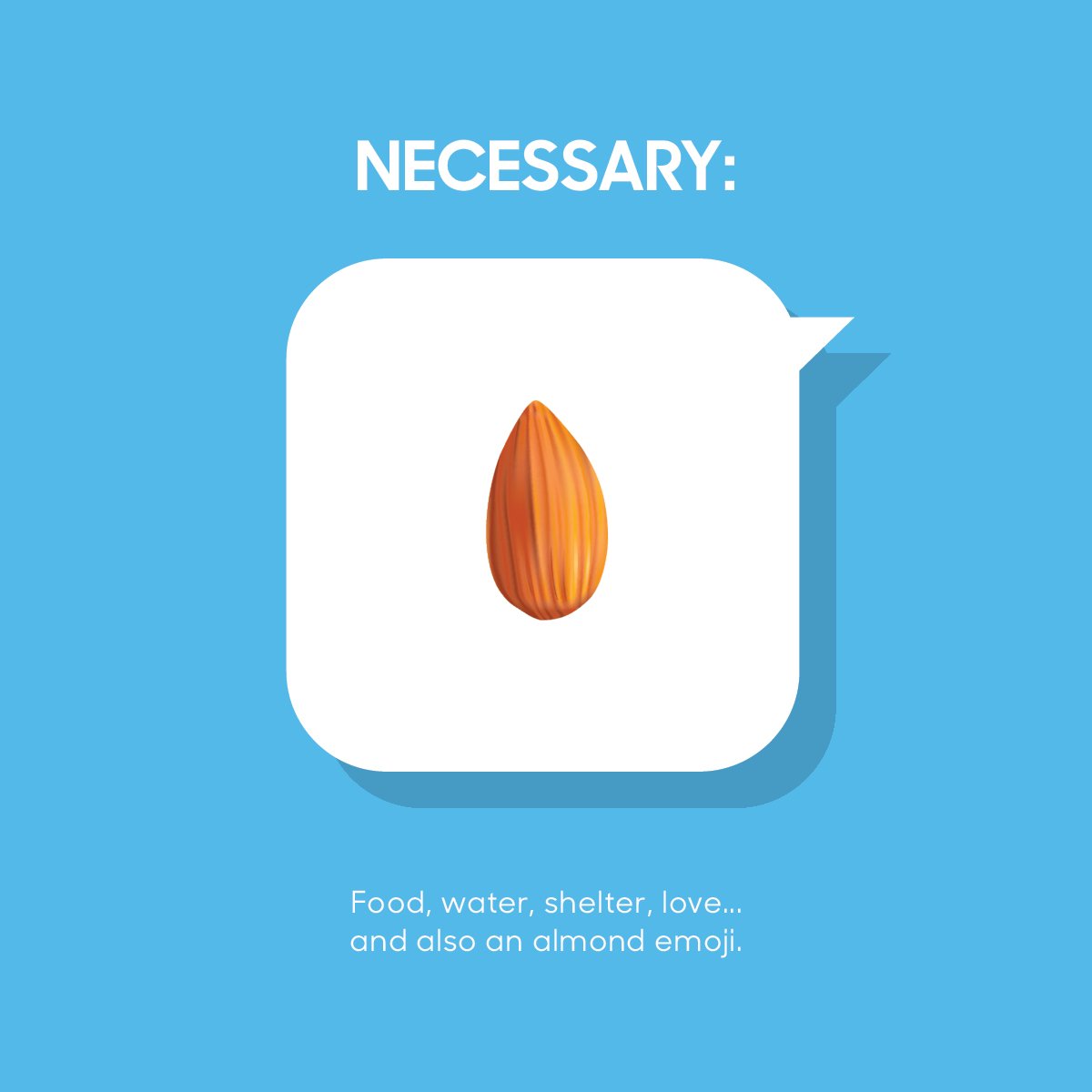 When it comes to being a foodie on social media, I find that emojis are my favorite way to show my love for all things food! I want to have as many food emoji options as possible and think it's high time that there was an emoji for almonds! So many people are lovers of almonds as a snack, milk, and nut butter option. We need an almond emoji ASAP, and you and together we can make it happen! Head on over to this link to sign a petition for an almond emoji and be sure to let @almonds on Twitter and @californiaalmonds on Instagram know if you do!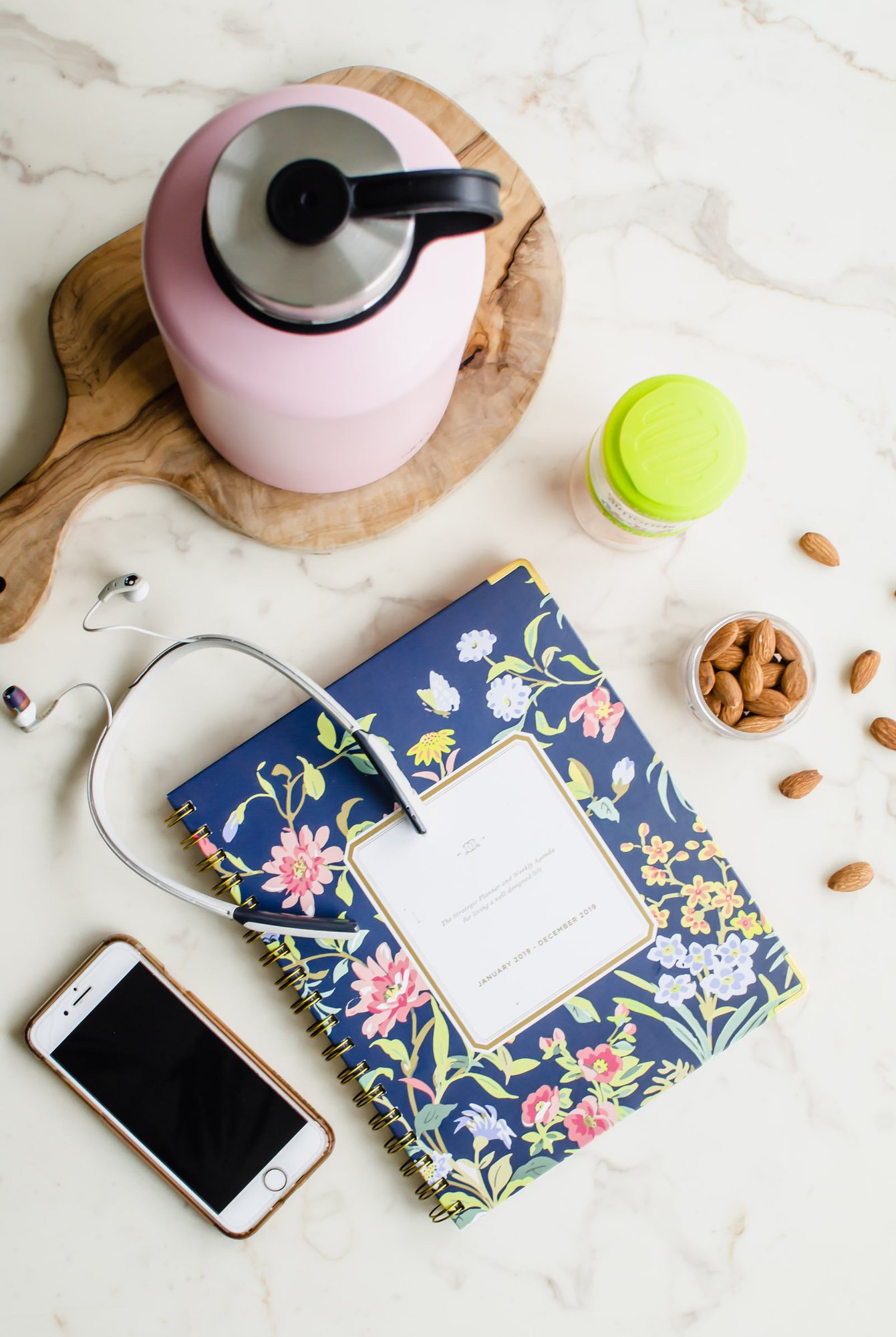 Thank you to California Almonds for sponsoring this post.