Real life here happening on the blog today: I'm on my "Christmas vacation" visiting family & friends in TX, eating all of my favorite foods, and don't really have access to a kitchen I can work in to make and take photos of something yummy and healthy for you that embodies all of your 2015 health goals. That may be a total fail in the blog world, but I've got something for you today just the same!
Remember the Oats and Dairy promotion I did back in the good ol' summertime? The recipes I posted that week were actually entered in a contest sponsored by Quaker Oats and the National Dairy Council. I created and submitted them as part of a blogging goal I set to enter one recipe contest per month; and also as an attempt to boost the recipe content on my site so that you could have more to choose from!
That particular contest has been on of my favorite thus far, for a few reasons: 1. It really challenged me to think of creative ways to pair the nutritionally powerful combination of oats and dairy and 2. The recipes I entered ended up being some of my personal as well as reader favorites for the year. If you've made a New Year's resolution to start your days with a healthy breakfast, these recipes are perfect for getting you started! They are:
Wholesomely made with whole grain oats & flours
Naturally sweetened
Balanced with lean protein
Easy to make
Can be enjoyed throughout the week
Recipes I entered included: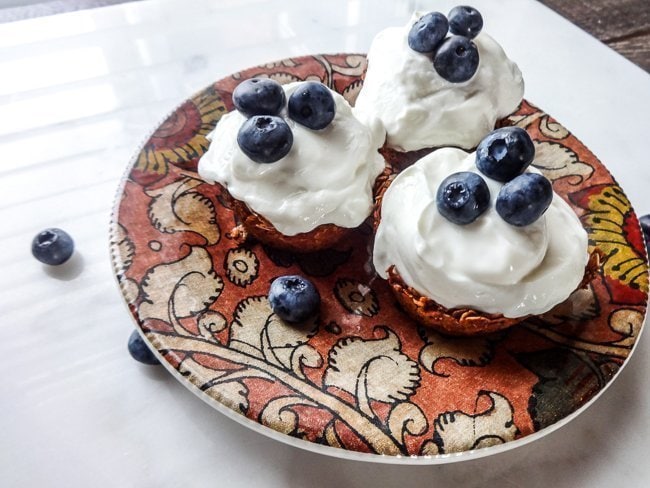 And I can't leave today without mentioning a little something exciting - one of my recipes actually won a prize in the contest! Whoop! The Toasted Granola Cups won Second Runner Up in the contest and were actually made and photographed in a real test kitchen! Totally geeked out over that. There's something extra special and exciting about someone else making, photographing, and enjoying a recipe that you created. It definitely gives me warm and fuzzy tingles all over! That's why I would be over the moon excited if you were to try one of this recipes, take a picture of it in your kitchen, and then put it on Instagram with the hashtag #sweetcayenne so that I can see your lovely creation. It would be like you were inviting me into your kitchen, and then we would be friends for life!
For more excellent oats and dairy inspiration, feel free to check out the other contest winners and entries at these links:
Hungry for more? Be sure to follow the blog on Bloglovin and find Sweet Cayenne on Twitter, Facebook, Pinterest, and Instagram!