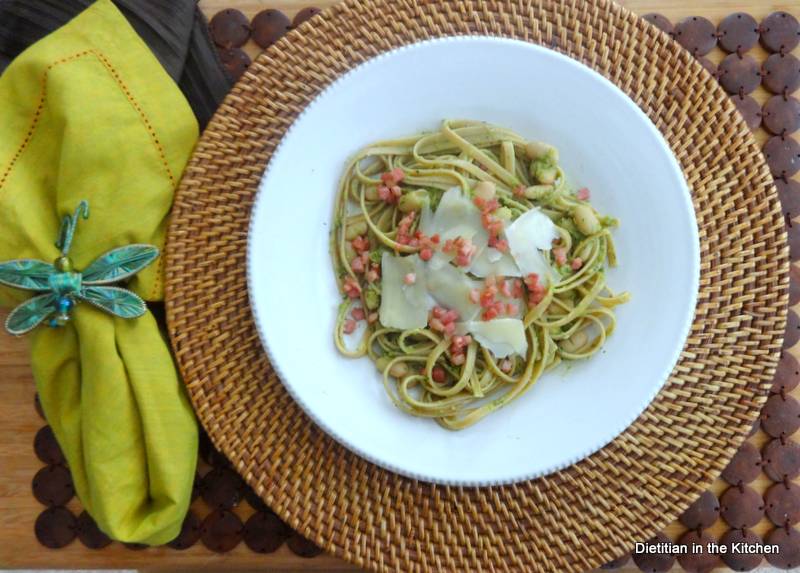 I've been in Lincoln for five weeks now, and it seems like spring has been a procrastinator with it's arrival in Nebraska.  70+ degree temperatures have finally started to become a weekly occurrence.  Considering the fact that March marked the beginning of my poolside days in Dallas, you can imagine how grateful I am for this shift in the weather!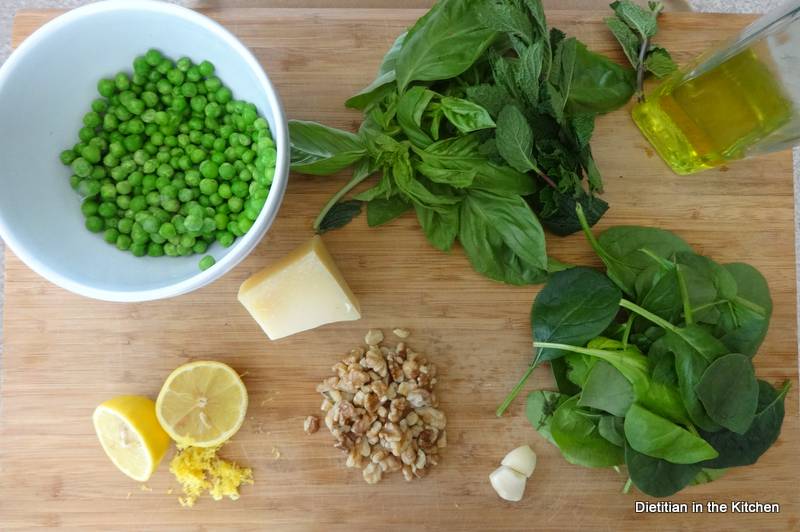 The recipe I'm sharing with you today celebrates the colors and flavors of springtime.  This light pasta dish features one of my favorite condiments - pesto - and gets remixed with the addition of spring-green peas and fresh mint.  The flavor-packed pesto is added to steaming hot  pasta and garlicky cannelini beans; and it's flavors are enhanced with fresh lemon juice, nutty Parmesan shavings and crispy bites of salty pancetta.
To be honest, I've never been a big fan of English peas unless the have been disguised in the creamy sauce of chicken pot pie or fettuccine Alfredo.  They are quite bland and often mushy when served alone; which is why most people's childhood memories of them are far from fond!  However when creamed into fresh herbs, spicy garlic and toasted nuts the peas are quite irresistible.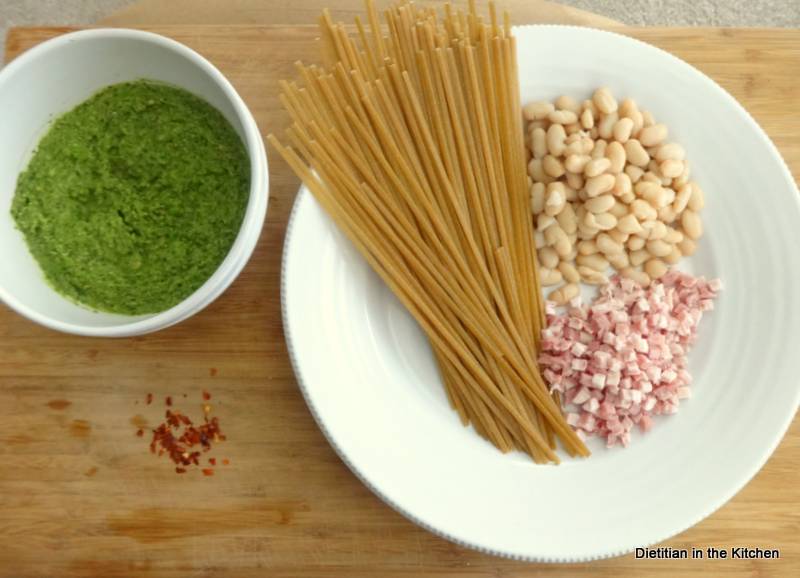 A few more things I'd like to point out about this dish include:
Meat serves and embellishment to the meal and is not the star of the show.  It's meant to add depth of flavor and crispy texture, and can easily be omitted if you'd like to make this dish vegetarian.
You will have about 1 cup of pesto leftover.  Cover with plastic wrap and freeze for later use up to 3 months.  Other options include making bruschetta by spreading it on toast and topping with prosciutto, sliced tomatoes, or marinated artichokes and feta cheese.  You could also enjoy it on grilled chicken or fish, tossed with grains in a salad, or for a delicious white pizza topping.  The possibilities are endless!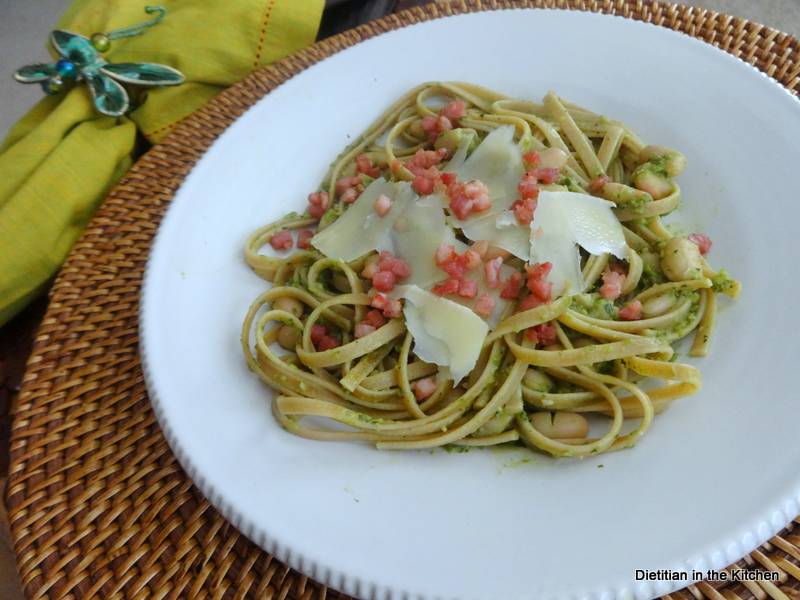 [gmc_recipe 380]