Hi Folks!
The past 2 months have been full of new experiences and change for this gal.  For the entire month of August, my hubs Ryan was working at Texas A&M with their football team for pre-season training camp.  Sounds fun, right? Well he had a great time and learned a LOT - but I sure did miss him while he was gone!  I did, however, mosey down to College Station for 3 of the 4 weeks he was gone though, and made it up to VA to visit the fam on the week I didn't visit him.  Needless to say, August was a month of travel for me!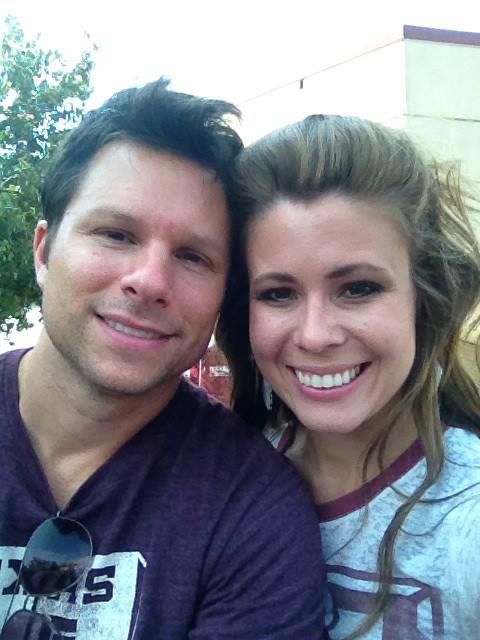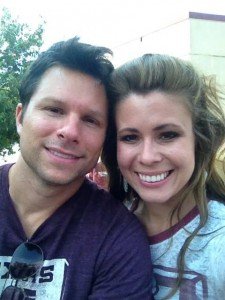 In the midst of all the travel, I did manage to accomplish a few goals for myself since I had extra free time with no husband to cook for : )  One of the most exciting things I checked off the list was getting to be a guest blogger for The Village Magazine - 75206.   For those of you who don't know, The Village is a GIGANTIC apartment complex right in the heart of Dallas.  It's home to over 10,000 residents - all ranging in ages from college students to retired senior adults.  I was thrilled that they agreed to let me write for their monthly publication - talk about great exposure and free marketing!
You can download the article in all of it's vibrant beautiful color here.
If you get a chance to read the article, you may devise that it is all about fitness goals.  And FITNESS was one of the other goals I had to work on  while the hubs was away.  Now I've never been one to spend hours in the gym, play competitive sports, or run for ridiculous lengths of time like a half marathon.....yikes!  The truth is, running is just flat out boring to me.  I've tried to run with my husband and it's just not my thing.  Food is my thing.  But since I married a Sports Dietitian/Exercise Physiologist, exercise has become increasingly more of a "thing" for me.
My goal for working out while Ryan was gone was to do it 4 times per week.  That's a stretch for me, considering 75% of my job involves being on your feet and moving around the majority of the day.  I knew if I was going to achieve this goal in the midst of all my other goals that the exercise had to be the following:
1. Fun - I get bored easily with most exercise routines. Especially if it's just me and I don't have a workout buddy.
2. Quick but effective - I don't have 1-2 hours a day to spend on cardio.  A quick but efficient plan was a must.
3. Convenient - it'd be nice if I could do it in my own home, at any time of the day that was convenient form me. Not having to pack for the gym is a plus!
So here's what worked for me - my top secret but effective workout plan - get ready...........
You Tube workout videos.  Yep.  No fees or memberships involved.  Fun - check.  Quick but effective - check.  Convenient - check!
Here are the videos I got started with and a brief description of them:
1. Jillian Michaels 30-Day Shred Level 1 - this was a great start and highly effective. It combines cardio with weights and stability.  I did it 2x/week and started to notice a difference in strength/muscle tone within 2 weeks!
2. Jiilian Michaels 6- Pack Abs - Level 1 - this I started out doing once per week, and it was VERY challenging for me at first.  In fact, the first 2 times I did it, I could only make it through halfway.  By the 3rd try I could do the whole thing, and was sore for days after! Ryan actually has done this one with my twice and thinks it's tough, so that has to say something!
3. Jillian Michaels Yoga Meltdown - let's just say, I felt the burn.  My limbs quivered.  But the stretching felt amazing after all the weight training on the other days!  If you are new to yoga, it's a good idea to do this video in front of a mirror or have a friend/family member watch you do the exercise the first time so you can get the form right - it was tricky for me : )
4. Tracey Mallett Fuse Dance Cardio Meltdown - super fun because it involves a lot of dance and ballet moves - this one made me very sore as well! And I want Tracey's abs!!!!
Doing each of these videos yielded some great results for me in the areas of strength, muscle tone, cardio, and flexibility....and I knew it had been an effective plan when Ryan came home at the end of the month and said "you look like you've been working out - way to go babe!" : )
To keep my routine challenging and effective, I subscribed (free) to the Lionsgate BeFit channel on You Tube - they are always posting new workouts.  They have been super challenging for me and effective for Ryan as well.  What are you waiting for? Check them out and be fit!
Here's to fun fitness!
Whitney