Hello there! Today I want to write a different kind of post to tell you about some new features on the website that I'm really excited about! I've added some new pages to the site with content that I want you to easily be able to access at a moment's notice – I hope you will find it really helpful!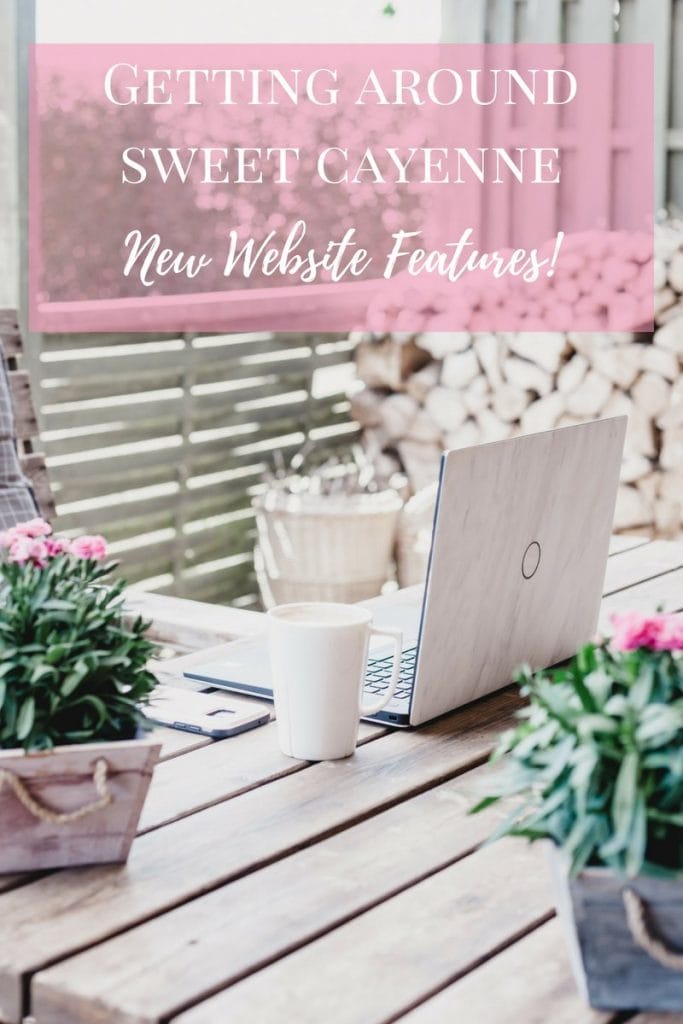 The first new feature is my travel guide pages. Since Ryan and I live near Nashville and love to share about places we recommend in other areas we visit, I get asked a lot by friends and family where they should go when they visit. I want anyone to be able to easily get the info they need for planning, so I am creating dedicated travel guide pages that are easily accessible on my menu bar at the top of each page on Sweet Cayenne. So far, I've put pages together for Pigeon Forge and Nashville. I plan to have pages for Dallas, Kansas City, and areas in Italy up very soon! Below you will see some graphics on how you can easily navigate to the travel pages and what type of info you can plan to see.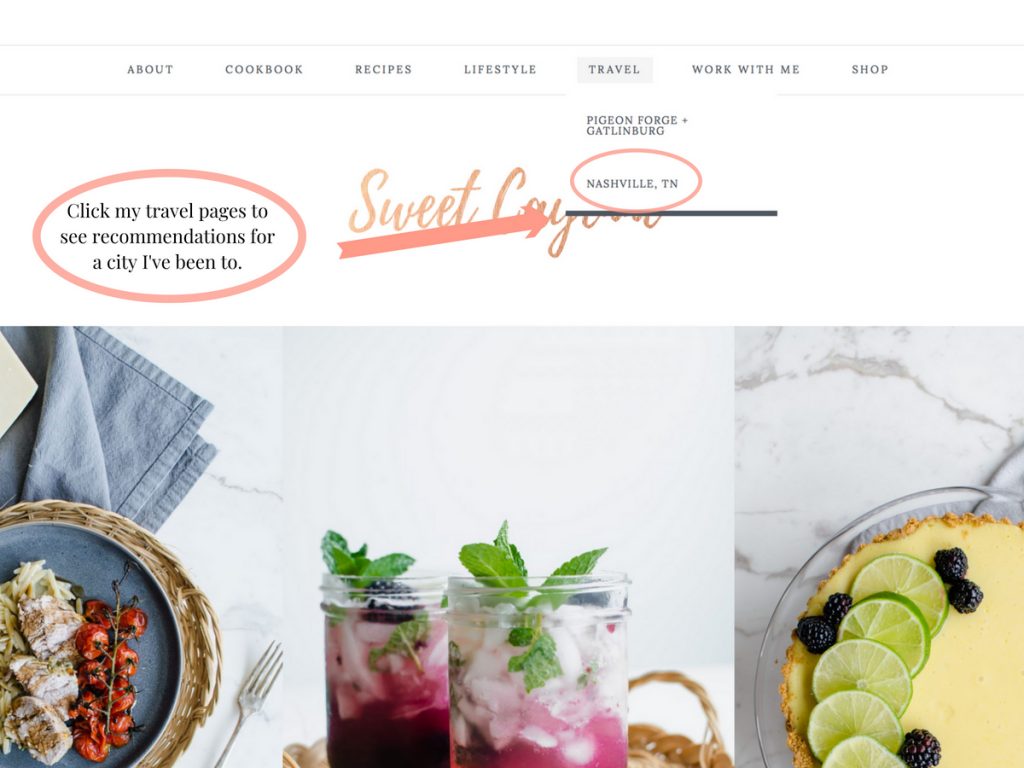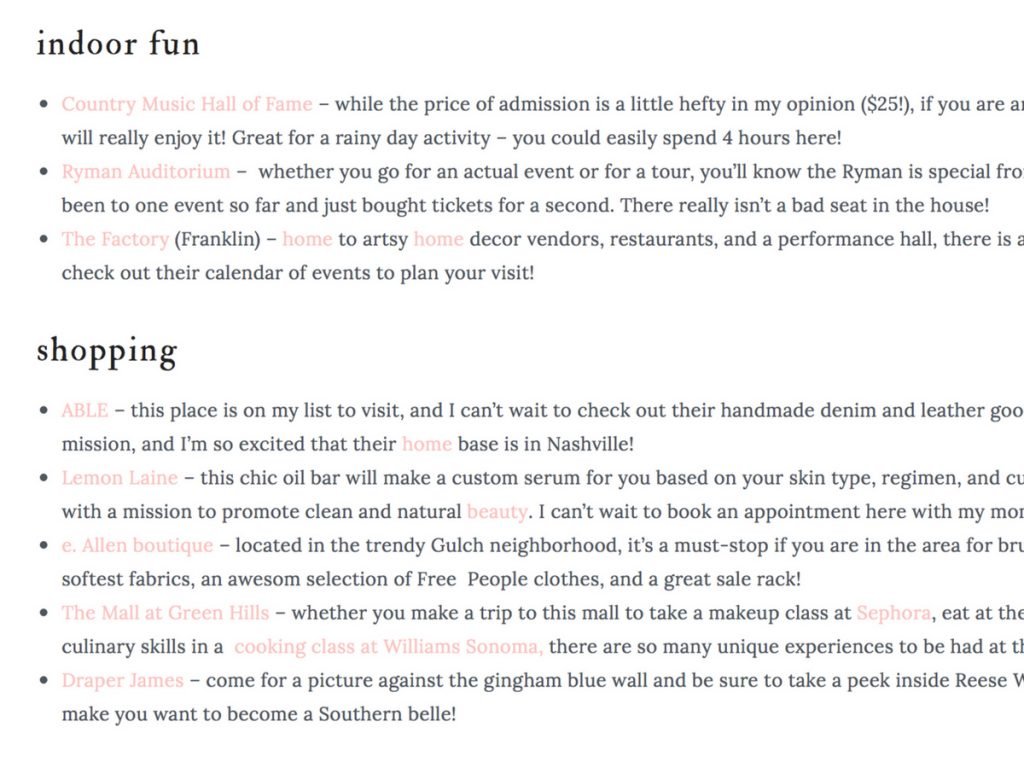 The second new feature is updated shopping pages. The new pages feature captions under each shoppable image that are just fun notes about why I like a particular item and how I use it. On the pages for "Home," "Kitchen," and "Beauty," you will only find items that I own and highly recommend or very similar options that stand in place of something I have that is no longer available. The reason I have done this is that I often get asked "where did you find that" about different items, and I want everyone to have easy access to anything they may be interested in! The "Style" pages are updated seasonally with items I'm really inspired by, that represent my personal style, and that I am considering purchasing. I may own some of the items as well! Below, you will see some graphics that show you how to navigate to these pages and an example of what you can expect to find there!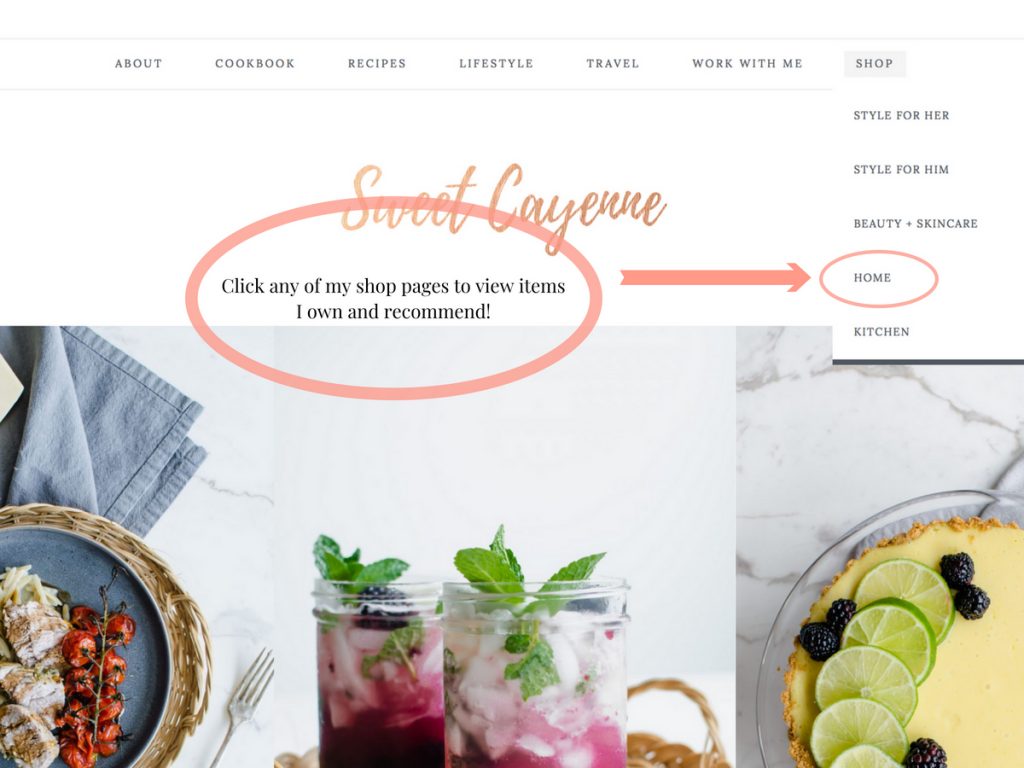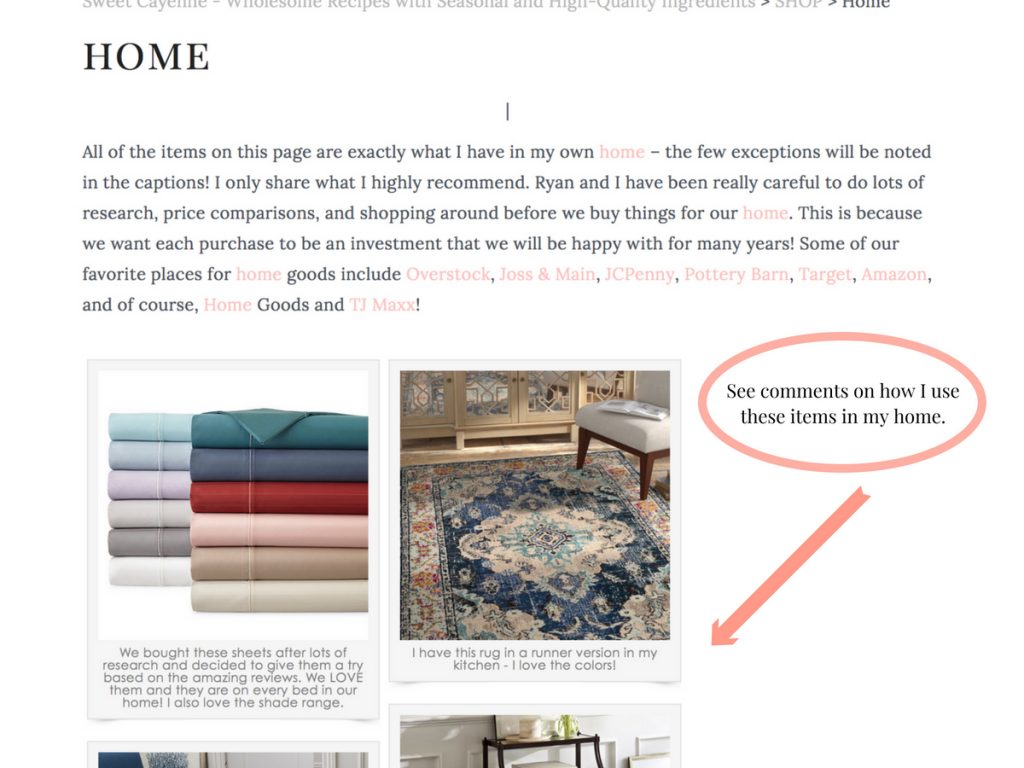 I hope you find these new features helpful in getting quick access to the info you are seeking! If there are any features that would be helpful to you that I don't have running, please leave a comment below and let me know! I want Sweet Cayenne to be a fun and inviting place that you can get inspiration for recipes, cooking techniques, and natural, easy style inspiration. Thank you so much for visiting and being part of the Sweet Cayenne community!