I'm just going to point out the obvious here today folks - it's OFFICIALLY fall!!! As of two days ago. Let's just take a minute to pause and feel all the feels when fall comes to any "basic" girl's mind....pumpkin spice lattes. Cozy sweaters. Cinnamon-scented candles. Baking marathons. Jumping in a pile of leaves. Frolicking through a pumpkin patch. Are you feelin' good yet?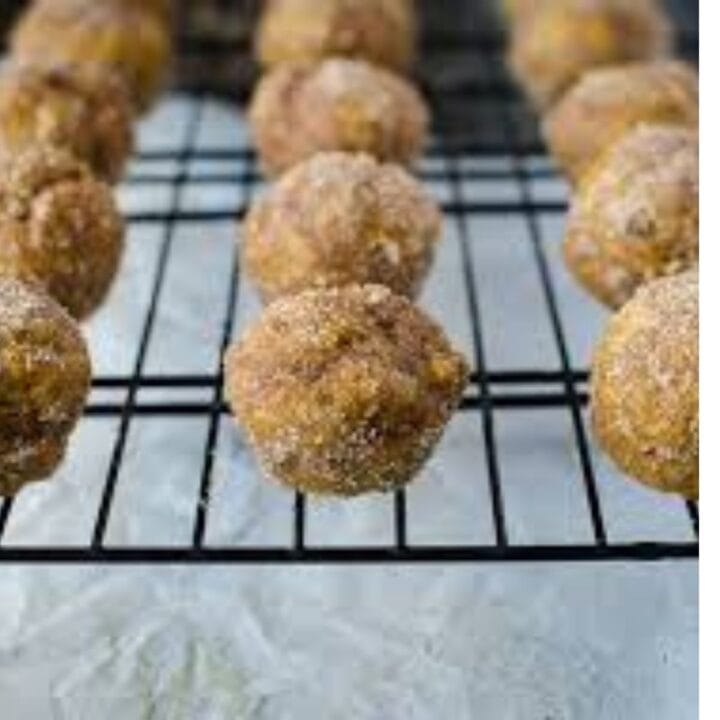 I don't know about you, but I just can't bring myself to do any fall baking until the First Day of Fall has officially arrived. I guess I just love summer too much. Until late September rolls around, you will find me eating ice cream, making BLT's, and making a weekly (ish) trip to the pool. But I know a lot of you wonderful Sweet Cayenne readers love to bake and love pumpkin, so I made these little donut muffins just so we could celebrate the arrival of the fall season together.
Donut muffins have been on my radar for a while now. Instagram seems to love them. Pinterest definitely loves them. And now I love them - hopefully you will too! These are based loosely on a trusty Martha Stewart recipe. Other than the fact that they are pumpkin flavored, have a donut-like texture, are bathed in a brush of melted butter, and dusted with cinnamon-sugar, there are a few more things to love about my version of this recipe:
I subbed half of the flour with whole wheat flour to make them a little heartier. However, the texture was not compromised - they are still light and fluffy!
⅓ of the butter in the recipe has been replaced with non-fat Greek yogurt and there's a ⅓ reduction in sugar.
You can enjoy 2 of these mini treats for less than 200 calories!
My spice blend is a little more spicy and a little dirty....we're talking dirty chai here! Basically I added cardamom and espresso powder to a traditional DIY blend of pumpkin pie spices....huzzah!
The butter bath is not just a butter bath; it's a brown butter bath. Any melted butter in fall baking should be brown butter, IMHO. Brown butter = nuttier, deeper, more luxurious flavor. Trust me on this one and try browning your melted butter (video instruction can be found in the recipe).
I did a test-run on these muffins and took them to a cookout last week with Ryan's coworkers. I sat them on the potluck table and acted like they weren't mine. No one knew what they were. Here's how the scene played out: someone takes the plunge and picks up the first muffin. They hold it up to their face and think curiously "hmmm, what is this?" They take a bite. "MMMM it's PUMPKIN!" They turn to the next person and say "you have got to try this muffin. It's delicious." The next person eats a muffin. Then they go in for a second muffin. A third person comes in a joins in the fun. One person says: "who made these muffins?" Another: "did you make these muffins?" Another: "we have to get the recipe for these muffins."
I smile secretly to myself. Pretty soon, my platter of muffins is empty. My work is done.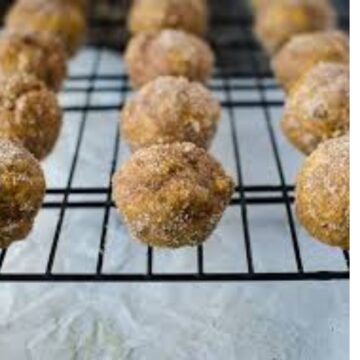 Dirty Chai-Spiced Pumpkin Donut Muffins
Bite-sized pumpkin donut muffins are the perfect way to welcome fall. These spicy muffins have a donut texture and are dipped in butter and cinnamon sugar! Recipe loosely adapted from
Martha Stewart
Print
Pin
Rate
Ingredients
For the muffin batter:
1 ½

cups

white whole wheat flour

1 ½

cups

all purpose flour

2 ½

teaspoons

baking powder

¼

teaspoon

baking soda

1

teaspoon

coarse kosher salt

1 ½

teaspoons

ground cinnamon

½

teaspoon

ground ginger

½

teaspoon

ground cardamom

¼

teaspoon

ground nutmeg

¼

teaspoon

ground cloves

⅓

cup

lowfat buttermilk

1 ¼

cup

pure pumkin puree

2

teaspoons

espresso powder OR 1 tablespoon instant coffee grounds

½

teaspoon

vanilla

6

tablespoons

unsalted butter

softened to room temperature

½

cup

dark brown sugar

2

large eggs

2

tablespoons

nonfat plain Greek yogurt
Sugar coating:
½

stick

4 tablespoons of unsalted butter, melted, browned, and cooled See how to brown butter here

½

cup

granulated sugar

2 ½

teaspoons

ground cinnamon
Special equipment:
Cooking spray

Mini muffin pan

2

ounce

dough scoop

Silicone pastry brush
Instructions
Preheat oven to 350 degrees. Grease a mini muffin pan with cooking spray and set aside.

In a large bowl, sift together the flours, baking powder, baking soda, salt, cinnamon, ginger, cardamom, nutmeg, and cloves. Set aside.

In a small bowl, whisk together the buttermilk, pumpkin puree, espresso powder (or instant coffee), and vanilla. Set aside.

In the bowl of a mixer fitted with the paddle attachment, cream the butter and brown sugar until light and fluffy; this should take about 2 minutes. Add the eggs one at a time and mix until combined. Add the Greek yogurt and mix until combined.

Alternately add the flour mixture in 3 additions and buttermilk mixture in 2 additions to the mixer bowl, beginning and ending with the flour mixture. Mix until barely just combined, and use a rubber spatula at the very end to lightly fold in any remaining flour mixture that may be at the bottom or sides of your bowl. Be careful not to overmix; as this may result in muffins that are tough and dense!

Use a cookie dough scoop or spoon to scoop the batter into the prepared muffin pan; filling the muffin wells ¾ full. Bake the muffins for 10-12 minutes or until a toothpick inserted into the center comes out clean. Remove from oven and let cool slightly for a few minutes in the pan before transferring muffins to a wire rack.

While the muffins bake, brown your butter and let it cool slightly after transferring it from the pan to a small bowl. Measure out your cinnamon and sugar for the topping into another small bowl.

While the muffins are still warm, use a pastry brush to lightly coat the tops of each muffin with the browned butter. Then use a spoon to sprinkle the cinnamon sugar mixture over the tops of the muffins (this will keep your cinnamon sugar mixture from becoming wet and clumpy). Place the muffins back on the wire rack to cool completely OR serve them freshly dipped and still warm. Either way, they will be DELICIOUS!

Keep leftover muffins stored in an airtight container at room temperature for up to 3 days.
Notes
Nutrition information per serving: Calories 164,Total Fat 6.6g, Saturated Fat 3.8g, Trans Fat 0.0g, Cholesterol 34mg, Sodium 168mg, Potassium 130mg, Total Carbohydrates 23.9g, Dietary Fiber 1.5g, Sugars 9.7g, Protein 3.2g
Serving:
2
donut holes
|
Calories:
164
kcal
|
Carbohydrates:
24
g
|
Protein:
3.2
g
|
Fat:
6.6
g
|
Saturated Fat:
3.8
g
|
Cholesterol:
34
mg
|
Sodium:
168
mg
|
Potassium:
130
mg
|
Fiber:
1.5
g
|
Sugar:
9.7
g
Special equipment:
Connect with us on Bloglovin, Twitter, Facebook, Pinterest, and Instagram!