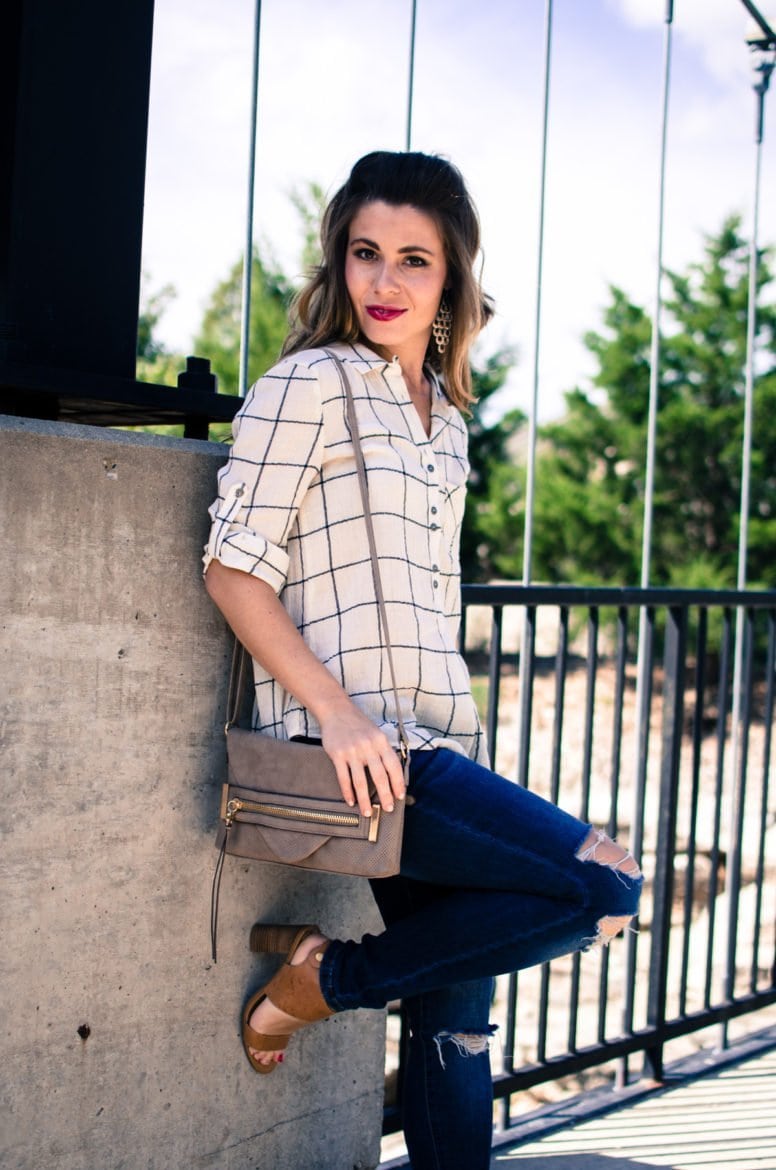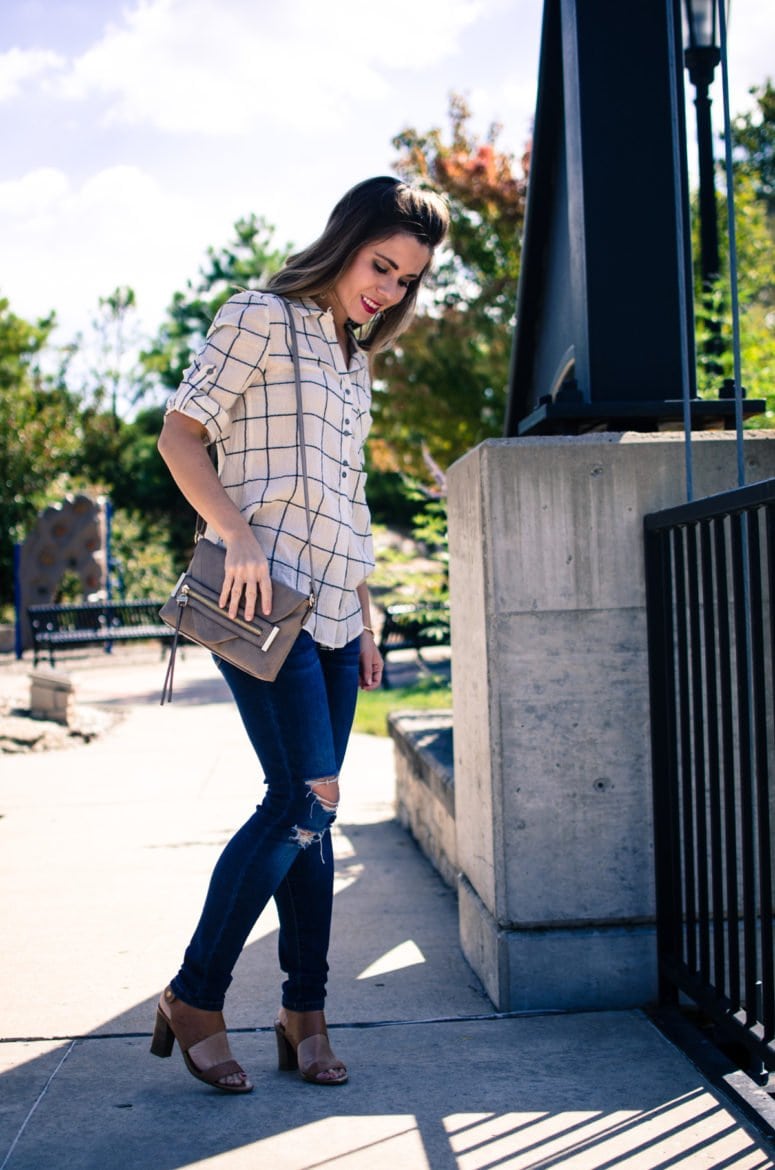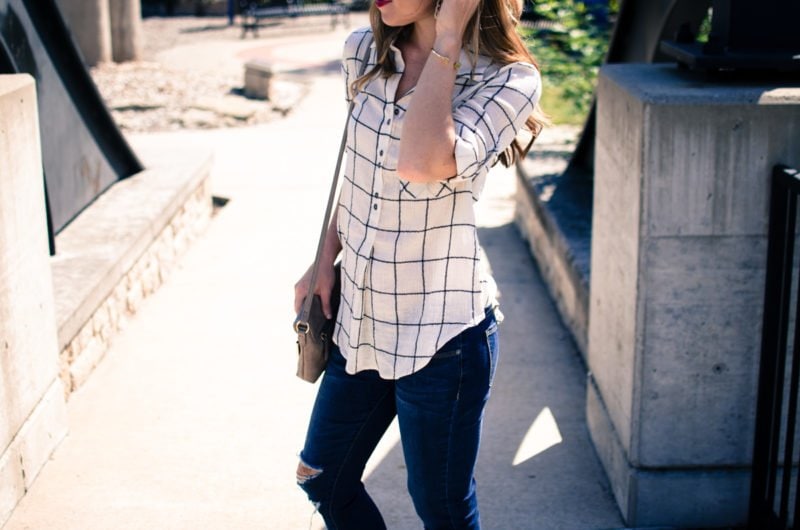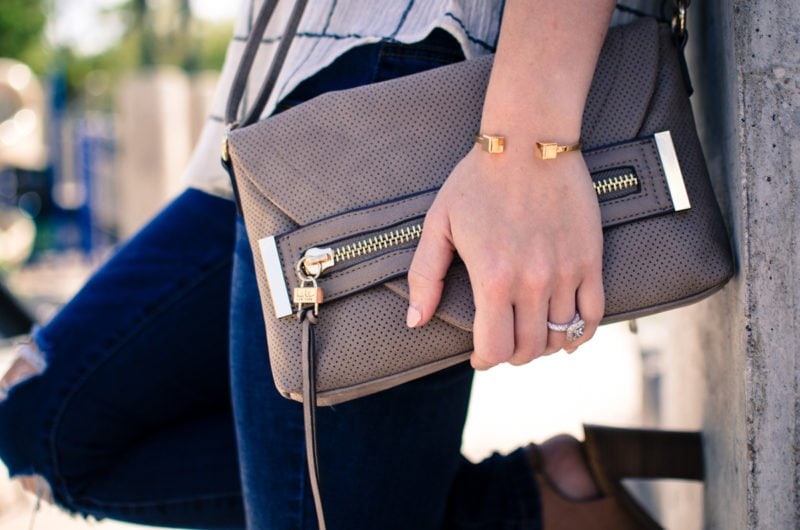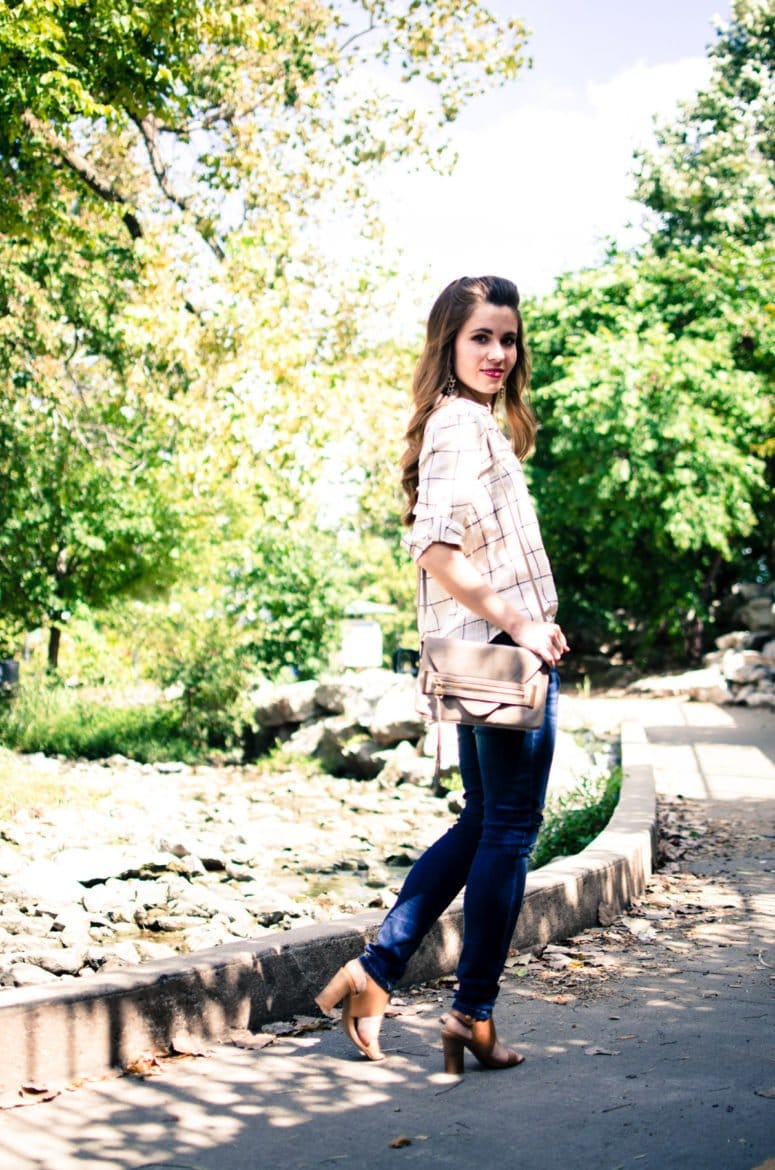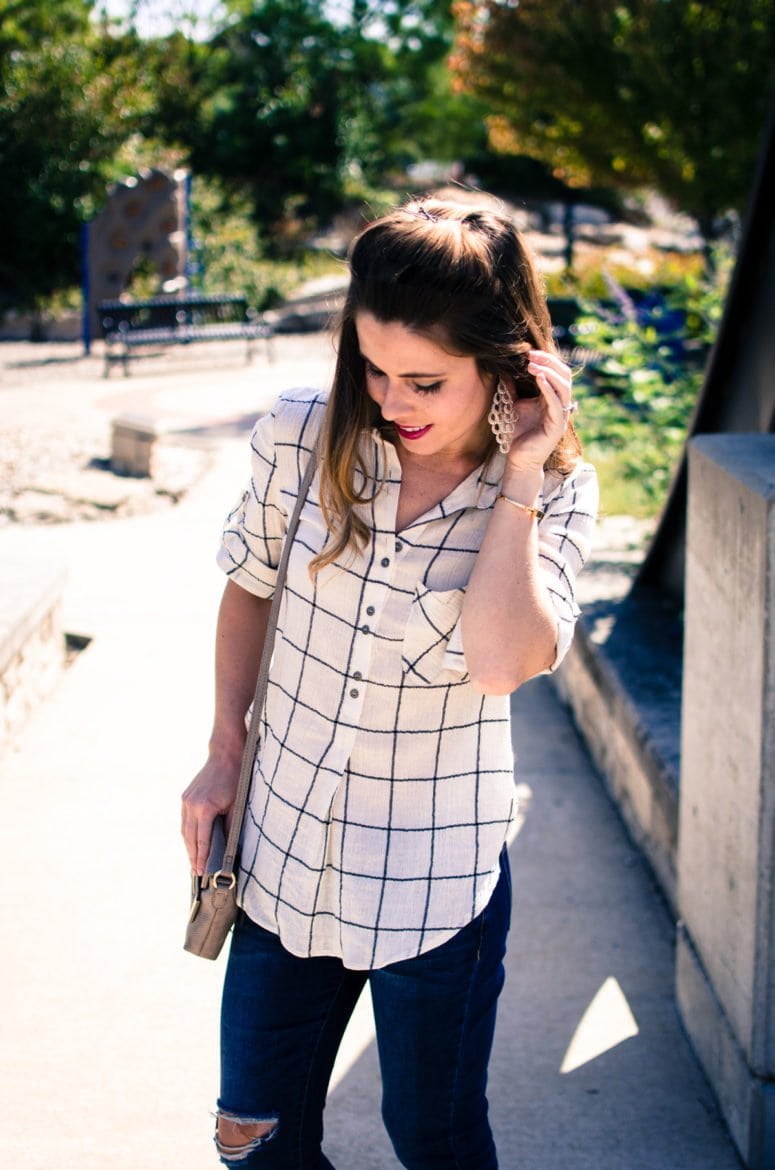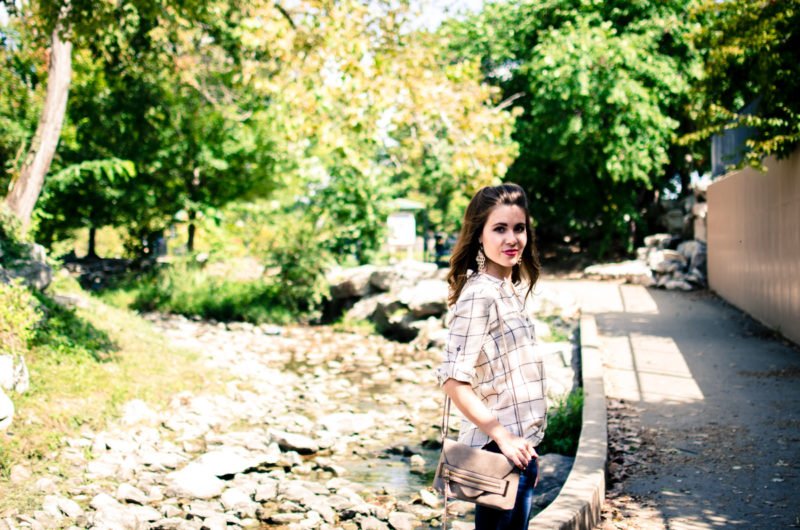 Outfit details:
Whenever we travel and visit a new town – especially if I am with my sisters – I love to browse around the local boutiques in search of a unique clothing or home decor find. I find that these little "treasures" make such great memories from my trip or time with someone. It's fun to get together with my mom or sisters and and reminisce about the times we went shopping together in a new place and help each other pick out something fun and unique.
The jeans I have on in this looks were purchased at a boutique that's local to Columbia when my youngest sister, Courtney came to help me explore our new town. The top was found at Sassafras boutique – a lovely, eclectic and girly shop that my mom, sisters and I stumbled upon during our recent trip to Pigeon Forge. The purse and shoes were found with my mom on a recent trip to her TJ Maxx when I was in VA – gotta love TJ's! I've linked some similar options in the widget below if you'd like to recreate the look – all of these pieces are perfect for summer –> fall transition weather!
What are some of your favorite local boutiques? I'd love to know about them in the event that I have a chance to visit!
Shop this look: