Today's Sweet Chic is all about what to wear to work!  Believe it or not, it can be a simple and fun challenge to incorporate trends into your professional wardrobe. Below is an inside peek at what I'm wearing to work!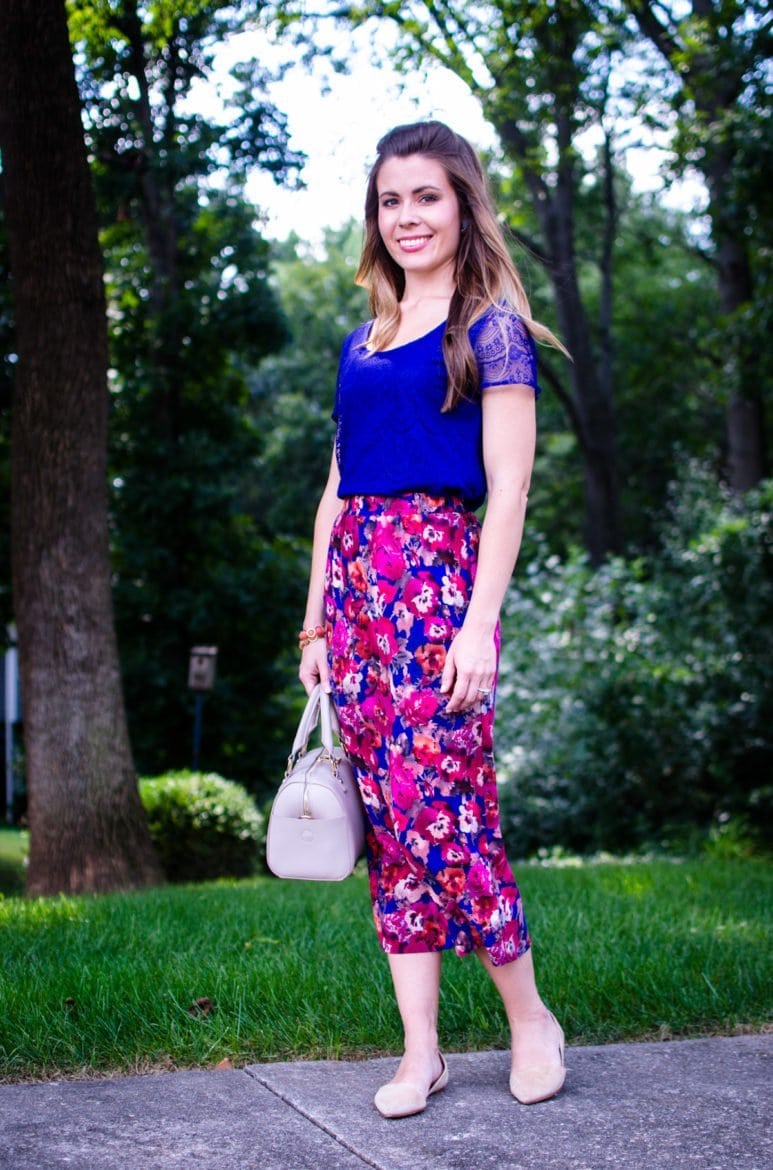 Outfit details (affiliate links): Skirt: Hey Helen Boutique | Blouse: Banana Republic | Bag: Deux Lux | Flats: JCrew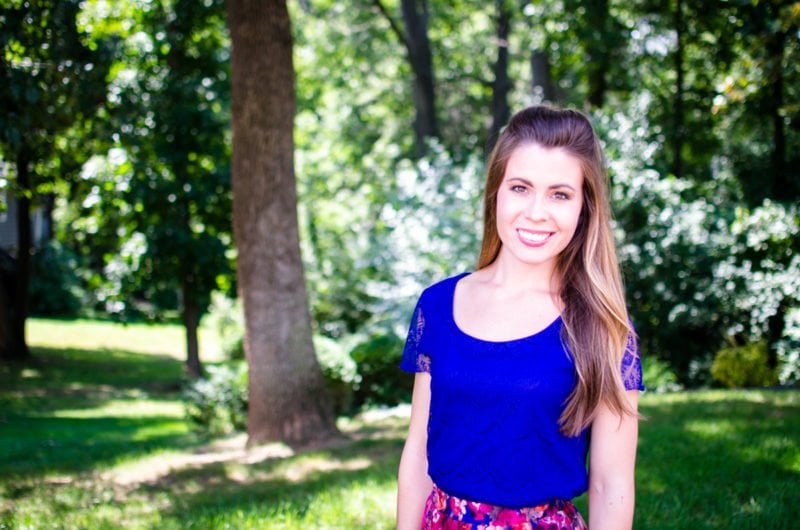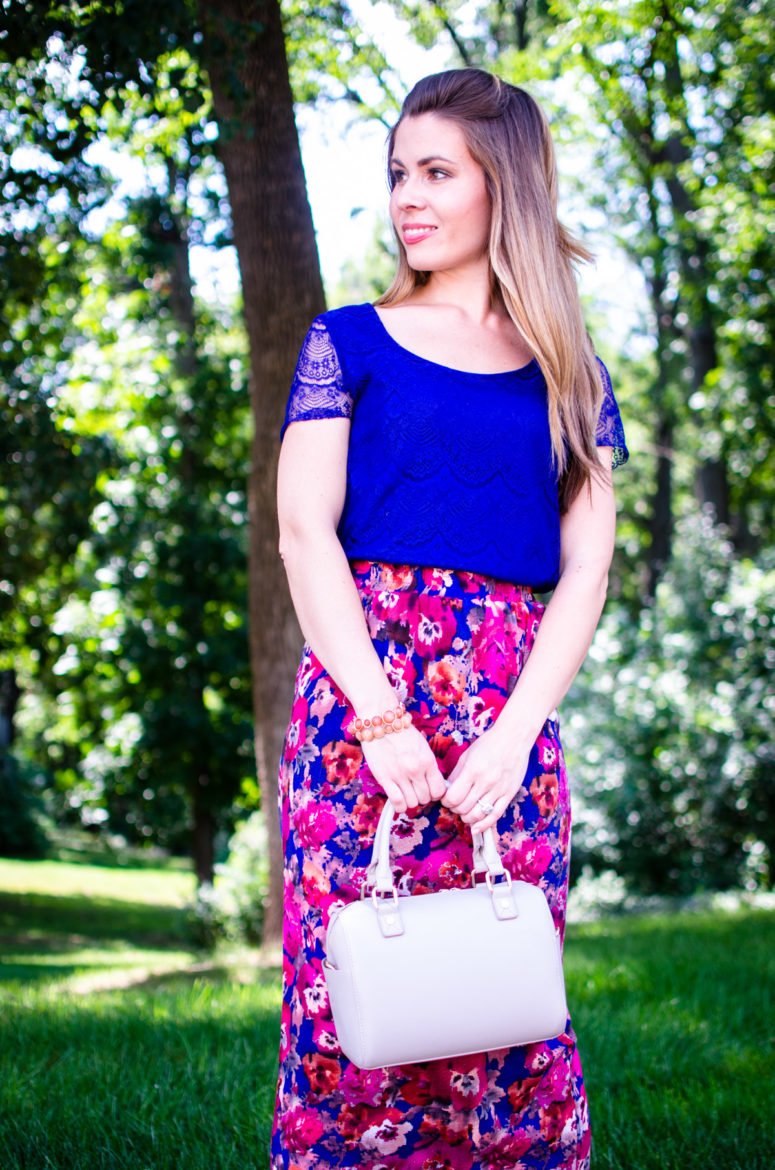 As a working girl, one of my favorite fashion challenges is incorporating pieces form my "everyday" or "weekend" wardrobe into a look that is professional enough to wear to the office. This is a good strategy when you have a tight clothing budget, are a fan of the minimalistic capsule wardrobe, or just want to find multiple ways to wear a favorite clothing item that makes you feel good when you wear it! I don't know about you, but wearing something fun that makes me feel good to work makes the day so much better – it's the little things, right?
Two current trends that have made their way into my closet are midi skirts (skirts with a hemline that hits between your knees and ankles) and feminine blouses with lace details. I've had a lot of fun mixing and matching them and plan to wear each in the following combinations:
Midi skirt + crop top + sandals for a weekend day of shopping/errands
Midi skirt + lace blouse + suede flats for work
Lace blouse + faux leather leggings + color-block heels for date night
See? Wasn't that easy? Three outfits with different vibes put together from the same two pieces. I'll bet you could go in your closet right now and do the same!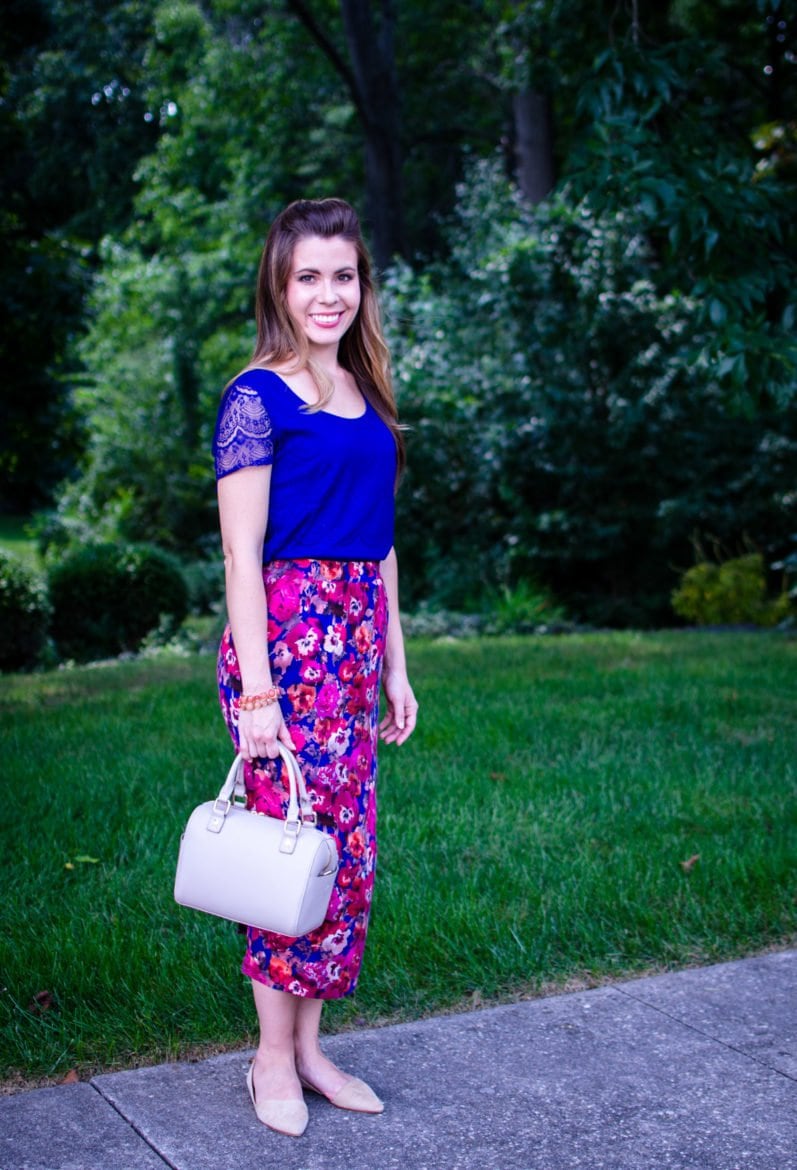 What are some trends you've incorporated into your professional wardrobe? I'm always looking for inspiration, so let me know in the comments section below!
Shop my workplace favorites below (affiliate links) – I've paired tops next to the skirts they would go well with, followed by neutral-hued accessories!