As many of you probably know, the last episode ever for HGTV's Fixer Upper aired last week! I have been a devoted fan of the Gaines' and the Magnolia fan since the very beginning, and many of my home decor decisions have been influenced by their design and style inspiration - as I'm sure many of yours have been! To honor the ending of my favorite home decor show in the history of EVER, I thought it would be fun to do a round-up of my top 5 favorite Fixer Upper episodes. Each of the ones I mention below gave me specific ideas that I have or plan to implement in our home - I hope you enjoy looking back on the show with me!
Joanna's Garden (season 5, episode 12) - I was a giddy ball of excitement when Joanna's garden episode premiered - talk about a dream space brought to life! Joanna's love for plants and gardening has definitely inspired an interest of my own. The way the used raised garden beds, teepee-like structures for tomatoes to grow up, and a chicken run that spans the perimeter of the garden are all elements that we would one day like to incorporate in our own garden over the years!
The Club House (season 5, episode 11) - in this home, I loved the way traditional style elements were blended with French country decor. The design palette with soft blue hues, marble accents, slate/concrete for texture, and brass fixtures are all elements I am currently trying to incorporate into our home. I think the overall look and feel of this home represents such a timeless and elegant style that could be enjoyed over the course of MANY years!
The Hot Sauce House (season 4, episode 14) - the "rustic Italian" style requested by owners of this home is probably the closest to what I would like in my dream home. The kitchen and exterior of this home are my favorites out of the entire Fixer Upper 5 season run, and I plan to look back at the photos for lots of inspiration in years to come!
The School House (season 3, episode 8) - this episode was the first in which an exterior German schmear was introduced, and inspired our fireplace renovation in the home we had in Columbia, MO! I was also really inspired by the tufted living room furniture and Chesterfield sofa so much that I ended up purchasing these styles for our living room!
The Rancho Deluxe (season 2 finale) - French country decor in a ranch-style home was the coolest thing ever to me at the time that this episode premiered. I had never really seen anything like the decor in this home, and still, admire the pictures and style to this day! The white oak furniture and soft tones in this home look so peaceful to me, and I love the elements of vintage style that are woven throughout the home.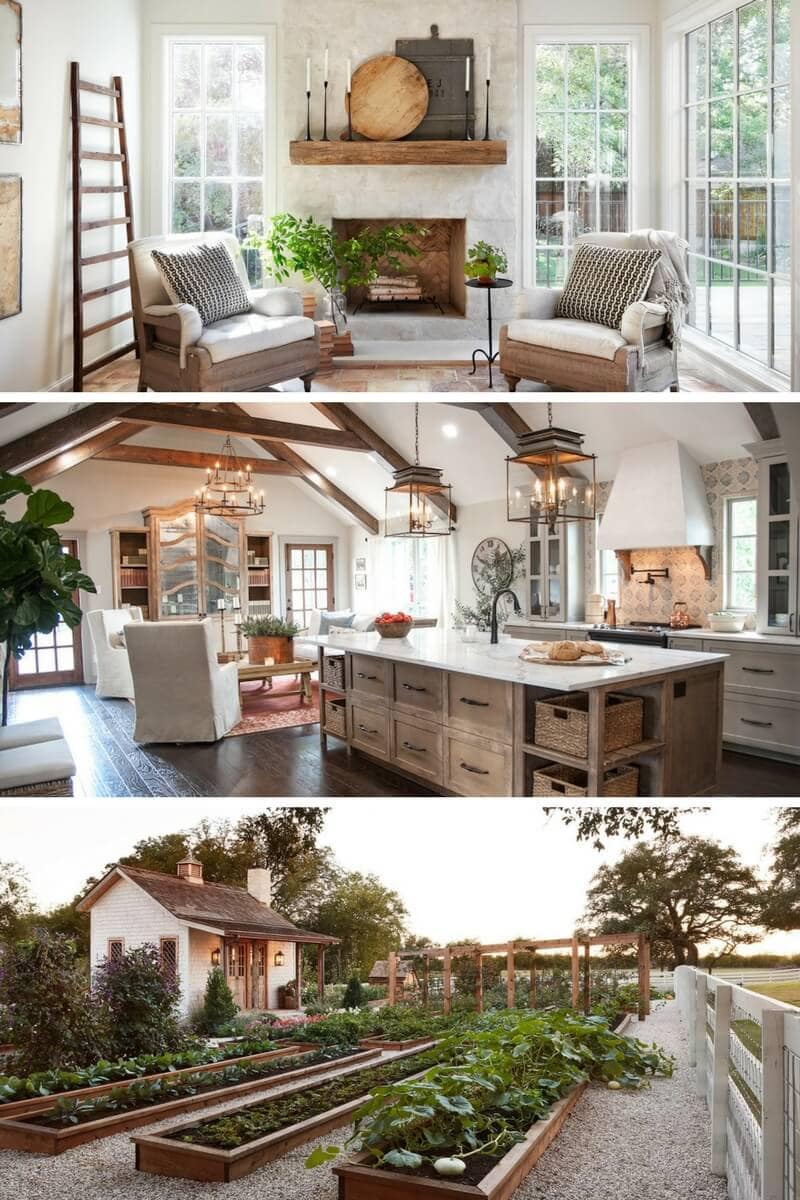 Do you have any favorite memories of Fixer Upper? I'd love to hear about it in the comments below!
If you love home decor and style, be sure to check out these Tips for Incorporating Sage Green into Your Home, My Kitchen Transformation, and browse through my home style picks on this shopping page!