Hello and Happy New Year!!! I realize I am WAY late to the game on this - seriously, it's January 10th and I haven't posted in like...two weeks. Yikes! Here's the thing though - as much as posting consistently and staying connected and being present online are important to me and have value, I'm finding that what I value even more is being in the present moment and just accepting what is.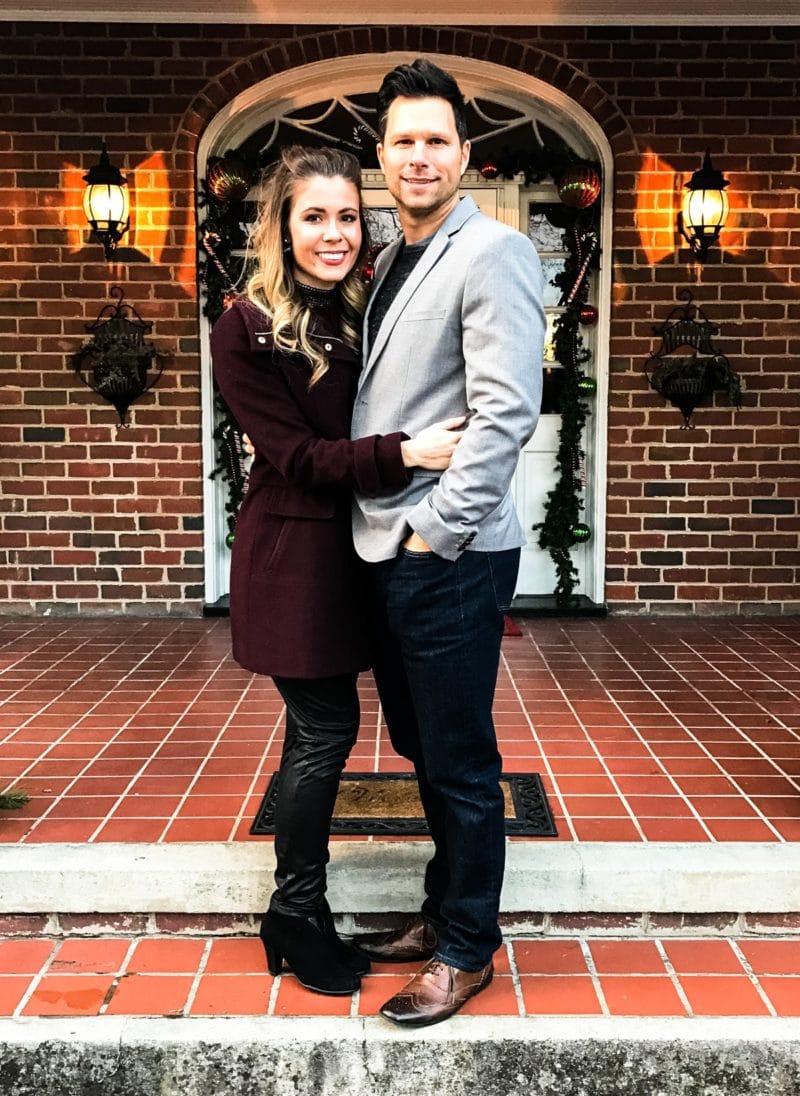 Ryan and I just got back from a full two weeks of visiting family in TX and VA. It seemed as if we were gone for a lifetime - maybe a little too long - but in the grand scheme of things, it's highly unlikely that we'll be able to be gone for that long over the holidays in the future. So I just wanted to embrace the break with gratitude and make the most of time away. I took a break from ALL social media (no posting, minimal looking except to see people's Christmas photos) and blogging and really made a point to spend quality time with family and have some good alone time with Ryan while we were away.
 Now that I'm back into my first full week at home, I feel unorganized and disoriented in the New Year. My brain is so full of "things" that need to be done and, despite being away, I haven't had much time to myself to reflect on the past year or get a grasp on what 2017 should look like for me personally or professionally.
 If you're a creative, you probably relate to how I'm feeling. Sometimes when your mind is so full - and your home in post-holiday disarray - there's little to no room for creativity. As much as I'd like to post something creative and inspirational to welcome the New Year, I honestly just can't right now. I'm on the cusp of beginning a new part-time job (in addition to two freelance jobs) that could turn into a full-time position, I'm itching to get my Christmas decorations down and put away, and just need to focus on some basic self-care practices like making healthy meals and exercising before I can get into a good creative space/flow.
This blog means so much to me - it's an outlet where I can share what makes me happy, inspires me, challenges me, and connect with others to be inspired by them. As much as I'd like it to be my "real job," that's just not possible at this point in time and I'm just grateful if 10 people read it! So in the New Year and the midst of working for three other "real jobs," I'm going to work on posting just what feels right and good and meaningful. I want to be more authentic - share more about what I'm thinking and how I'm growing or how I'm being challenged - along with sharing the fun, lighthearted posts that are just pure fun to create.
There's plenty of time to be busy, obsess over "to-do's," and be overwhelmed. But there's never enough time to just be in the moment and accept wherever your life is at the time with gratitude. I'm learning more and more to not force things just for the sake of doing them. I'm not going to force a recipe, outfit, or really any type of post unless it feels good and right at the time and brings me joy to share it. That will help me keep blogging in perspective in the long run - you know, so it continues to feel like a pastime I enjoy and not a task/work to accomplish.
New posts are sure to come as I make space for creativity in my mind and heart. In the meantime, what's going on with you in the New Year? Are you having some of the same internal struggles as I am? What are you excited to embrace or eager to let go of in 2017? I'd love to hear about what's going on, so feel free to leave a comment below!
If you'd like some fresh, healthy recipes to get your year started, try my Lemony Chicken Orzo Soup, this easy White Bean and Tuna Salad, a light Olive Oil Grapefruit Cake, or a creamy Smoothie Bowl.