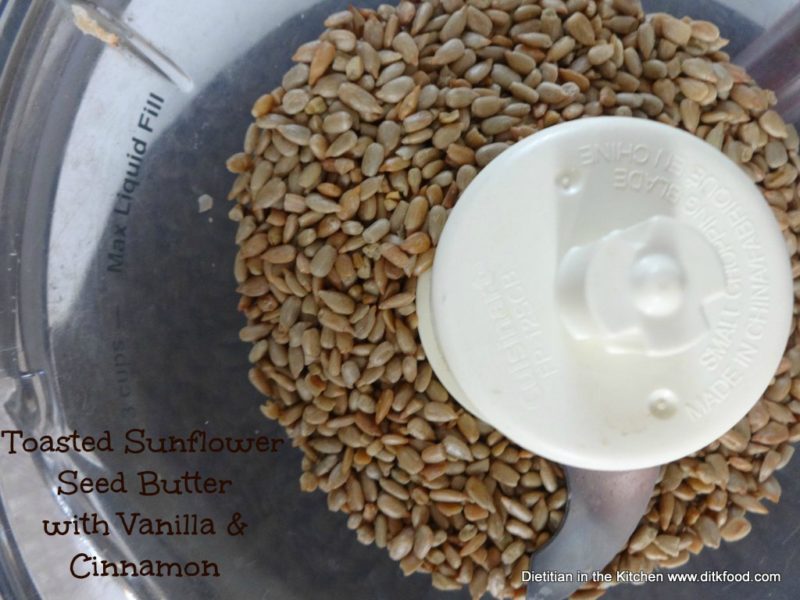 Before I moved to Nebraska, I had been cooking for the most challenging client I had ever worked with from a diet perspective for about 6 months.  This gentleman was being tested for a myriad of food allergies and intolerances and subsequently needed to follow a pretty strict doctor-prescribed  elimination diet of sorts to see if his symptoms got better.  He was supposed to avoid all dairy, cheese, nuts, soy products, wheat products, seafood, tomatoes, onions, chiles, and anything spicy.  On top of that, he was an extremely picky eater and didn't care if he ate a big plate of meat with a side of potatoes or corn every day for the rest of his life.  Needless to say, his diet was very lacking in many nutrients, vitamins and minerals because of the lack of variety and all the diet restrictions, so he contacted me for help.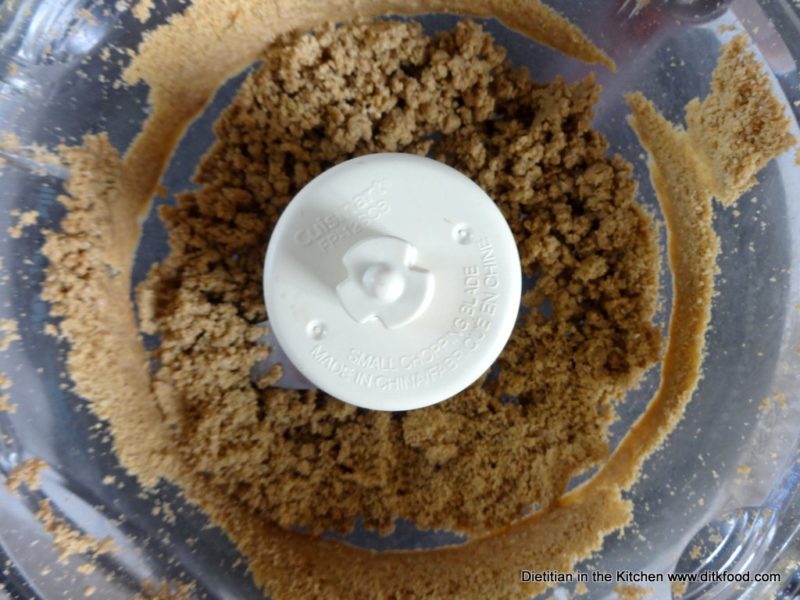 Now if you read the above list of everything he was supposed to avoid, you are probably scratching your head and thinking "what the heck is left for this guy to eat?"  That's exactly what I was thinking when he first contacted me.  As if following a gluten-free diet wasn't challenging enough, soy, dairy and eggs were also off limits, and it seems as if one of those ingredients are in just about every packaged or canned item you find on a grocery shelf.
To make a long story short, I found that the most helpful thing I could do for this guy was to help him focus on the foods he could have rather than get overwhelmed with the long list of things he couldn't eat.  From there, we worked together to draft a 6 week menu with lots more variety than he or I thought possible.  It felt like a huge accomplishment when we were done!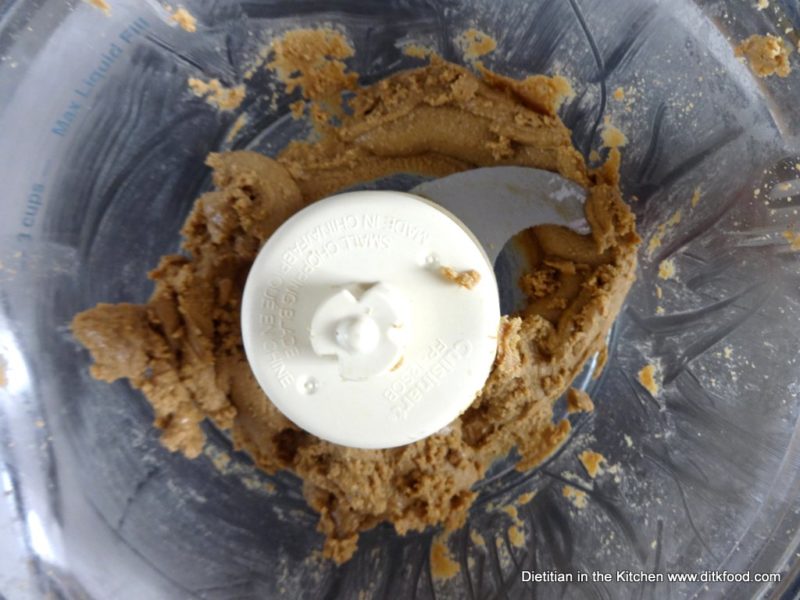 One of the main sources of protein and fat that we found he could have for breakfast was sunflower seed butter.  The jarred sunflower seed butter you buy at the store is sky-high expensive - upwards of $7 a jar - and has a sub-optimal taste when compared to it's nut butter counterparts.   So I decided to see if I could make it at home.  Turns out, you can - and it's delicious!  And the homemade version tastes just as good (if not better) than peanut butter.  Score.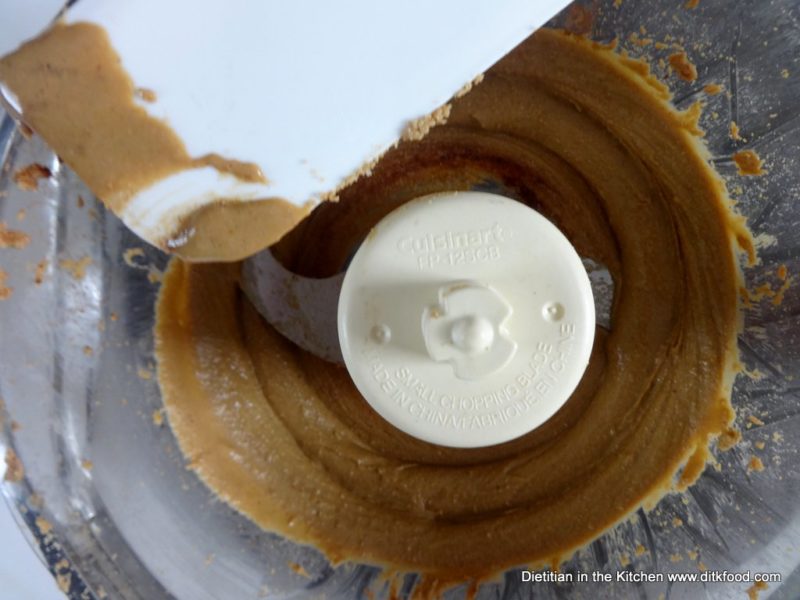 In case you didn't know and want to know,  sunflower seeds are little nutrition powerhouses.  They are great protein source for vegetarians or people with nut allergies, a great source of healthy mono and polyunsaturated fats, high in vitamin E (which has major antioxidant properties), and a good source of magnesium and fiber.
What are you waiting for?  Try making this superb sunflower seed spread today!  And don't forget to take a picture of your creation and post it to Instagram with the hashtag #dietitianinthekitchen.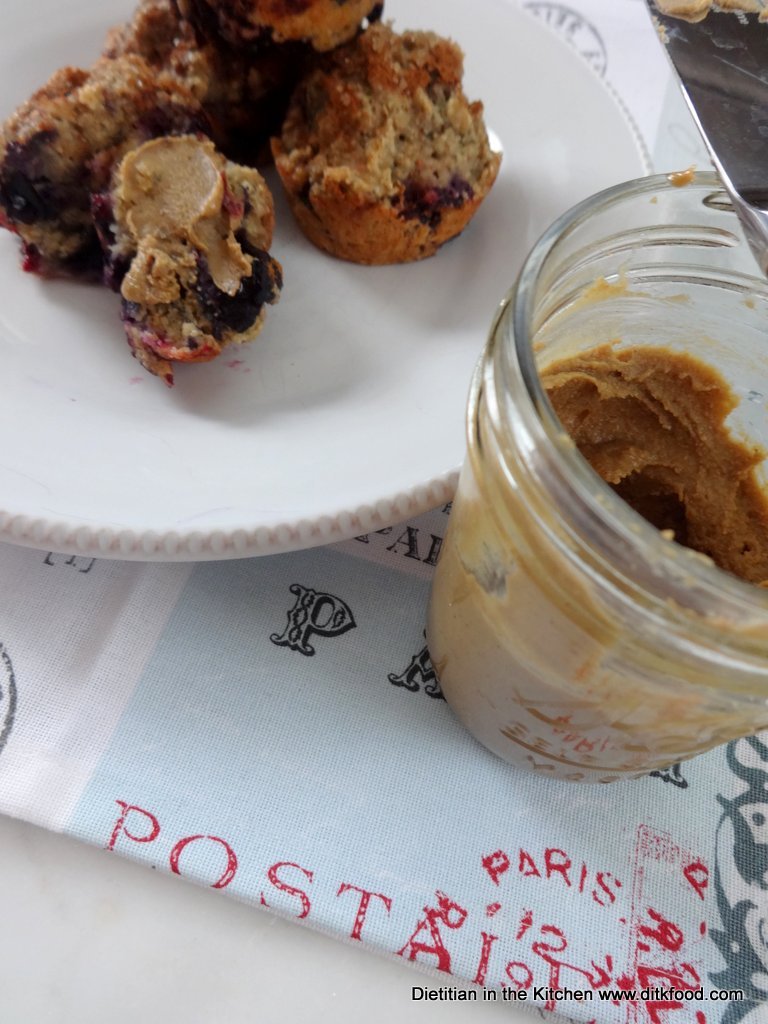 Hungry for more? Be sure to follow the blog on Bloglovin and find Dietitian in the Kitchen on Twitter, Facebook, Pinterest, and Instagram!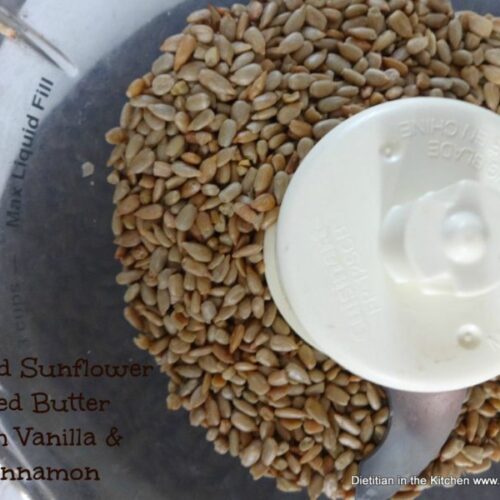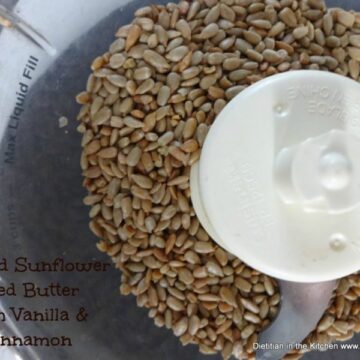 Toasted Sunflower Seed Butter with Vanilla and CInnamon
A flavorful homemade sunflower butter recipe.
Print
Pin
Rate
Servings:
1
cup of sunflower seed butter
Ingredients
1

cup

toasted sunflower seeds

toast in a skillet on medium heat for about 5 minutes, stirring often

Pinch

of salt

½

teaspoon

ground cinnamon

½

teaspoon

vanilla extract

2

teaspoons

honey
Instructions
1. Place the seeds in a high-powered food processor or Vitamix-type blender. Process for 2 minutes. Scrape down the sides. It will look like wet sand.

2. Process for 2 more minutes, scrape down the sides. At this point you will have a grainy clump of seed butter.

3. Process for an additional 2 minutes. The mixture should be smooth and creamy. If it is not, you can add 1 teaspoon of a neutral flavored oil and process 2 more minutes.

4. Once the mixture is smooth, add the salt, cinnamon, vanilla and honey and process until combined, about 30 seconds.

5. Store in an airtight container in the fridge for up to 6 weeks.
Notes
1. You can certainly double, triple or quadruple this recipe if you would like! It keeps well in the fridge.
2. I like to buy my sunflower seeds in the bulk section of the grocery store. It's more cost-effective this way and I can buy just what I need.
Serving:
1
tablespoon
|
Calories:
93
kcal
|
Carbohydrates:
4.4
g
|
Protein:
3.1
g
|
Fat:
7.6
g
|
Saturated Fat:
0.8
g
|
Sodium:
83
mg
|
Potassium:
11.5
mg