A few weeks ago, I found a gem in my e-mail inbox – the highly anticipated 20% off an entire purchase (including "prestige" brands) from Ulta. Look what they made me do….
This post contains affiliate links, which means I will get a small commission through any clicks or purchases made via the links. All of these links are to products I have purchased and can personally recommend. Thanks for your support!
1. Nexxus Rejuvenating Hair Masque – Itried this hair masque on a whim when looking for a travel size version of the one I had at the time to take on our mission trip to Thailand. It only took one use for me to fall head over heels in love with this product and I stocked up soon after our trip. Weekly use has improved the texture and health of my hair significantly (see picture below) – I can't get over how silky, shiny, soft, and cleaner my hair feels when I use it. One packet lasts one month for me over the course of 4 applications – I only apply it from about midway down to my ends and leave it on for 5 minutes in the shower.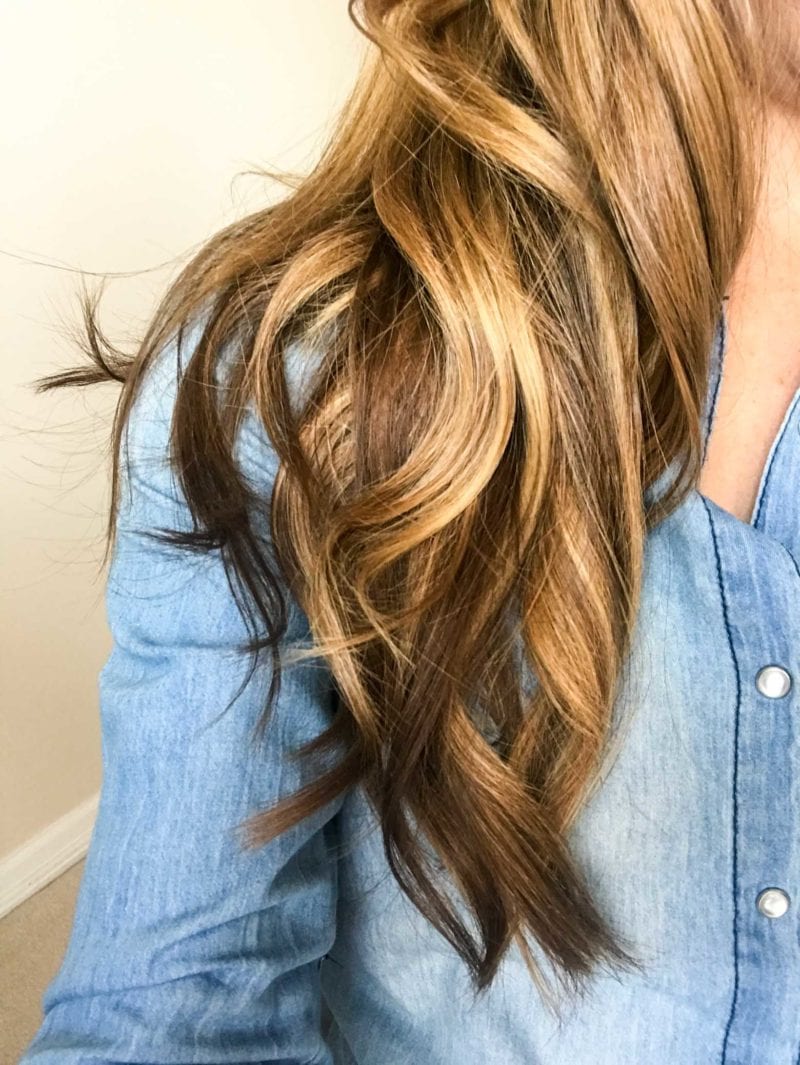 2.  Nude STIX Gel Color Lip + Cheek Balm in Pulse – This lip and cheek stain is a pretty plum/nude color and I LOVE the fact that it is multi-purpose. I think the shade is perfect for fall and it's nice for natural, everyday look. It goes on smoothly and the color stays for a good 4-6 hours.
3. LA Girls Metallic Liquid Lipstick in Smolder – thispearly, high-gloss liquid adds a nice metallic sheen to my my Nude STIX shade above when I want to glam up my look a bit. At $5.99, you can't beat the price either! The "Smolder" shade goes so well with the "Pulse" shade of the lip balm (see picture below) – this will be my go-to combo for dressier looks this fall!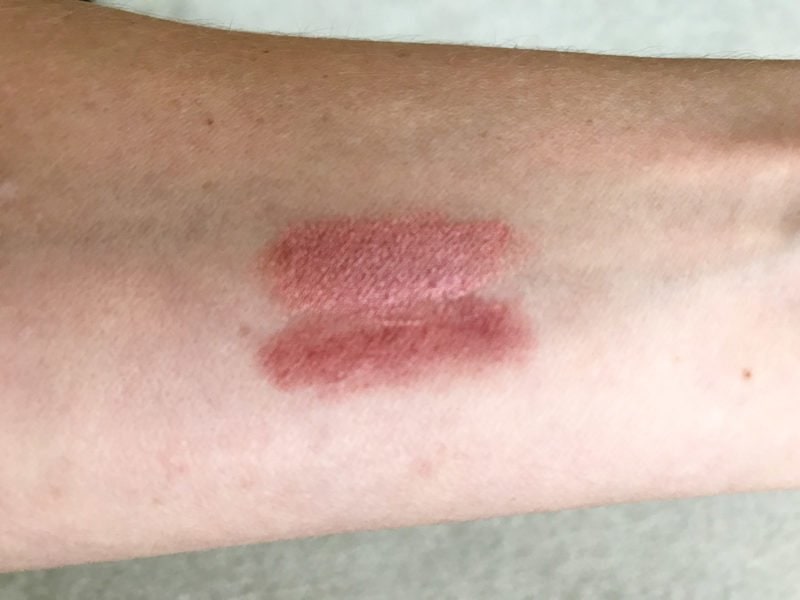 4. MAC Eyeshadow in Wedge – I typically will get an eyeshadow palette from Tarte or Urban Decay around the holidays, and each year it never fails that I run out of the taupey-matte shade in the palette first. It's my favorite type of shade to use in my crease, so I figured I would replace the one in my palette with a full size. This "Wedge" shade from MAC has done the trick – it is VERY pigmented (meaning I don't have to use much) and is easy to apply and blend with no fallout specks.
5.  MAC Paint Pot in Bare Study – I've heard so many good things about the MAC long-wear paint pots over the years and was thrilled when Ulta started carrying the MAC line and including it in some promotions. My 20% coupon provided the perfect opportunity to try it, and I'm a true fan now! This cream eyeshadow is SO easy to apply and blend with your fingers and makes for a versatile base. I wear it by itself on minimal makeup days and even use it as a highlighter for my cheeks at times. It does not crease at all on my eyelid!
6.  MAC Eyeshadow in Shroom – this soft beige color has a satin finish and was also purchased to replace a favorite shade that had run out in my Urban Decay Naked II palette. I pair it with Wedge and use it all over my eyelid, as well in the corner and under the brow as a subtle highlight shade.
7. Burt's Bees Intense Hydration Treatment Mask – cooler weather means drier skin, and this thick hydration mask is perfect for massaging into my face before bed at night. I use it 3-4 nights per week and it leaves my skin feeling extremely soft and hydrated. It is very thick, so don't be alarmed if you have to take a little time to massage it in thoroughly/gently!
8.  Tarte Shape Tape Concealer in Light Medium – ok, I'm sure you've heard of this one MANY times prior to seeing it here. At least I had – I can't believe I'm so late to the game in trying it! Seriously, this is the BEST concealer I have ever used. A little goes such a long way, it blends easy, gives full coverage, and my favorite part – feels light and natural on my face. I also love the soft applicator and feel that it minimizes the amount that you despense and have to use.
9. Origins Ginzing Tinted Moisturizer – tinted moisturizer is new type of product for me. Up until this point, I have never worn foundation. A blend of Physician's Formula BB Creme + Concealer is all I have ever used. However, I've been on a quest recently to wear less makeup, and learned about this tinted moisturizer from a beauty blogger I follow. After hearing about it, doing some research and reading lots of reviews, I decided to try it based on the claims that it makes you look like you are wearing makeup, evens out your skin, and gives you a fresh, healthy glow.
And……I'm here to say that all of that is TRUE. I am OBSESSED with this product and cannot stop talking about it (ask Ryan and my mom). All you do is apply a bit all over your face and wait a few minutes. The color/coverage develops after you put it on (thanks to the coffee bean extract). It smells amazing, feels clean and fresh on my skin, and as you can see in the before/after photo below, gives me a nice healthy glow. The photo one the left is me without ANY makeup on and the photo on the right is after I applied this tinted moisturizer and a bit of the Tarte concealer on my nose/T zone, and under eyes. Pretty cool, right???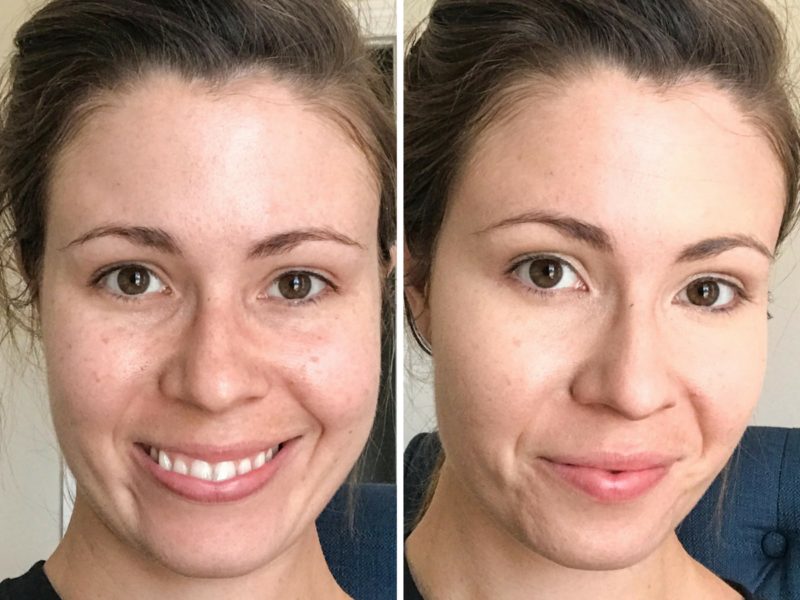 This picture below is my "everyday" natural makeup look. I've used all the products mentioned above (eyeshadow, moisturizer, concealer), plus a bit of this mascara, this eyeliner, and this blush.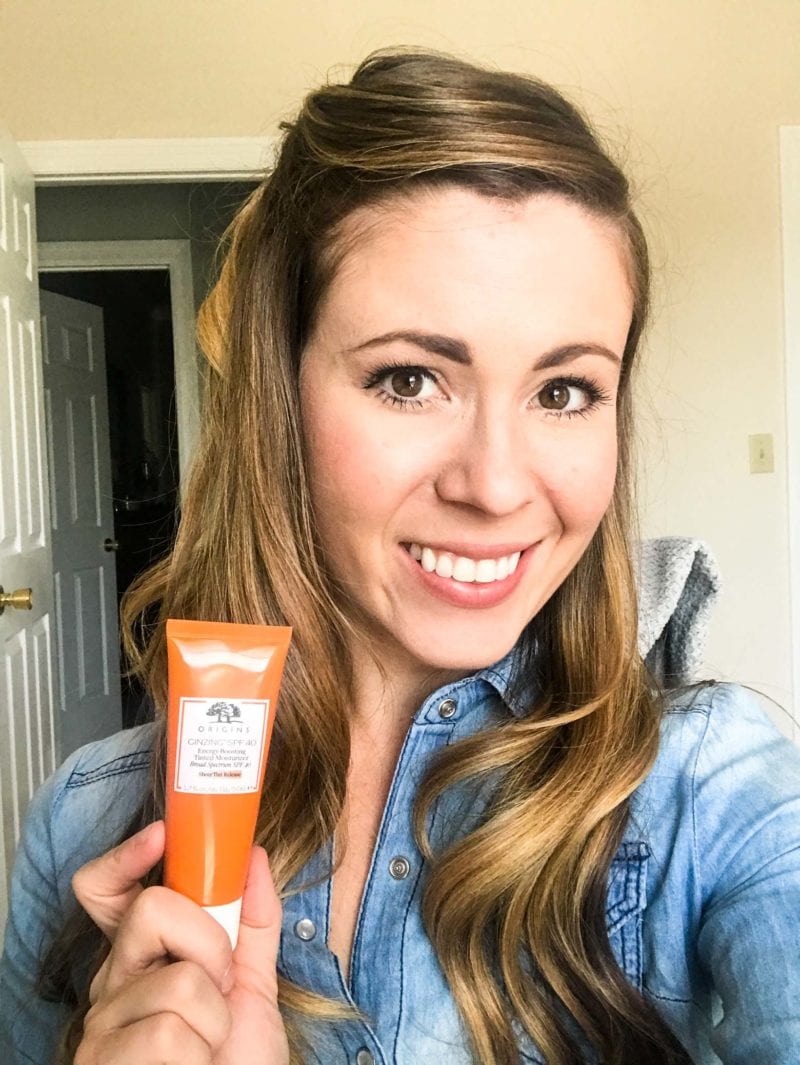 10. Batiste Dry Shampoo in Original Scent – after using Not Your Mother's Volumizing dry shampoo for the past few years, I wanted to try something new. I decided this one from Batiste would be good since it had almost 3500 reviews and 4 1/2 stars – that's almost unheard of for a beauty product! I have to say that I like this one MUCH better than NYM's. It feels light and cleaner on my hair, and gives more texture/volume to my roots. I just wish it came in a larger bottle for the $7.99 price tag….I may keep looking, but for now, I'm happy I tried this one.
Want to explore more of my beauty favorites and recommendations? See this one from last fall, and this one from the year before that!
Shop this post: