Hello friends! Today I wanted to take a break from recipes and share with you a fun little blog update that I'm hoping you will find helpful - I'm starting the process of updating old Sweet Cayenne recipes with VIDEOS to help walk you through the steps!
Many of you have noticed that most of my new recipes for the 2018 year have included video, which was one of my main goals for growing the blog this year and serving you in the kitchen. This goal proved to be a huge learning curve for me and a very labor intensive process - my first couple of videos took eight hours each to make and edit! Whew! But as it goes with all things, practice makes perfect, and as we do something over and over, we develop processes that make us more efficient (thank the Lord!). I'm super happy to say that videos are now something I really enjoy doing and look forward to - AND it only takes about 5 hours now to make/edit one! I'm hoping they become a helpful resource for you that gets better each time I make one.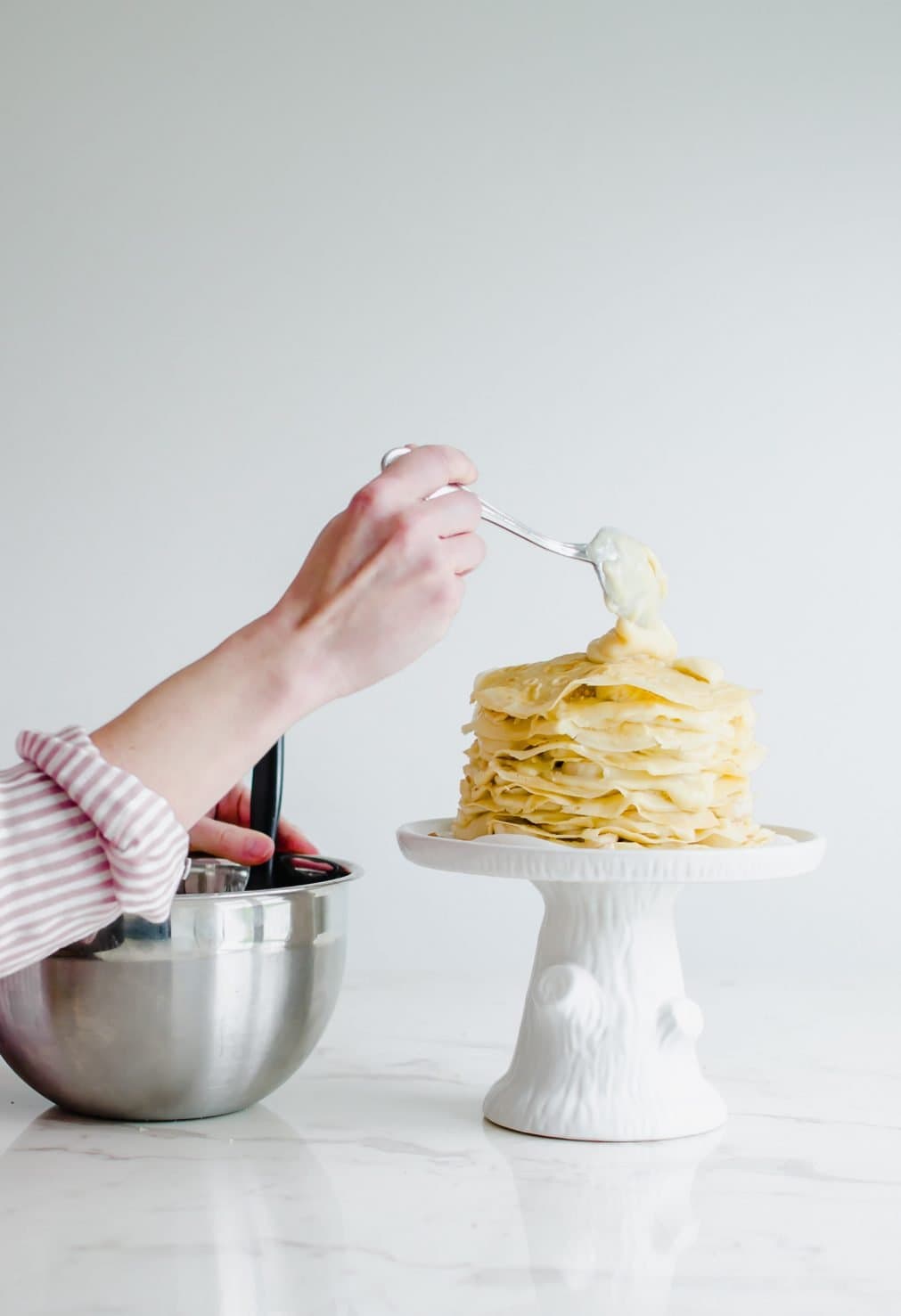 Many of the recipes on Sweet Cayenne are ones that I personally make over and over again - either to share with friends and family or just for Ryan and myself because they are favorites! So as I go back and make the favorites, my goal is to update them with new (and hopefully better!) photos and a video tutorial. I won't be publishing a dedicated blog post for updated recipes, but I will be sure to update you when an old recipe gets a video! The best way to get notified will be for you to follow along on Instagram and the Facebook page, so be sure to "follow" on Insta and "like" on Facebook!
However, if you want quick, easy, and convenient access to ALL of the videos from my website, the best way to access the entire library is on YouTube. This is actually my favorite place to keep up with my favorite bloggers' videos. It's a great way to just browse through a library of videos and get visually inspired to make a recipe from watching all the steps - and hopefully realizing that you can totally do that in your own kitchen! So, if this is something that sounds fun and helpful to you, please head over to my channel and hit the "subscribe" button (see the pictures below for visual reference)! And if you watch and like a video there, be sure to comment and give it a "thumbs up." The more subscribers, comments, and "thumbs up" that I get, the more likely my videos will show up in the YouTube search engine - which would be amazing! I'm so excited to meet up with you on YouTube and am so grateful for everyone who follows along!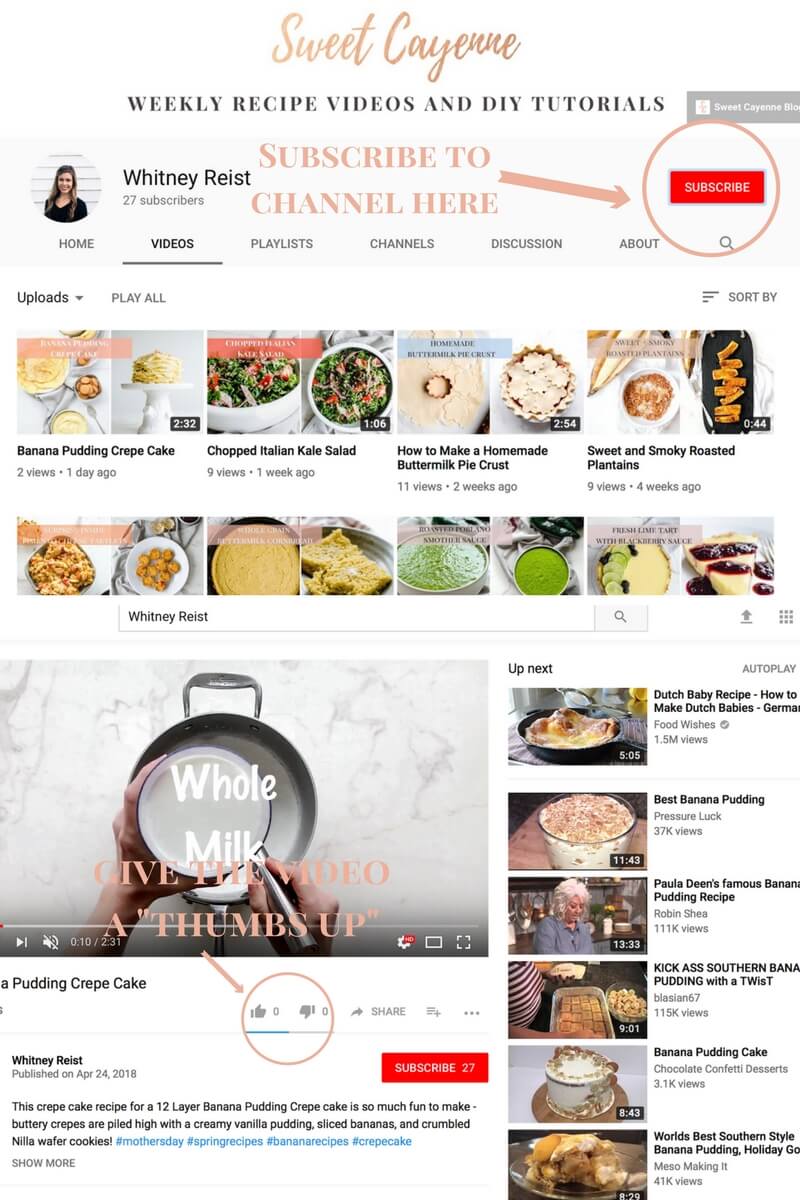 And last but not least, the first "old" recipe I decided to update with video is one of the most popular on the blog - my Banana Pudding Crepe Cake! It's a showstopping dessert that's actually really fun and easy to make. You can watch the video tutorial below and access the full recipe here. I'd highly recommend this cake for Mother's Day or Father's Day, which are coming up very soon! I made it for my dad two years ago and it was a hit - enjoy!