Anyone who knows me well knows that my absolute favorite food is ice cream.  Call it a vice, weakness or obsession but it is the food love of my life.  I used to eat it every day until I got married, then my husband thought I should try and practice a little moderation.  Whatever.  How can you practice moderation when you live in TX, home to the famous (and my favorite) Blue Bell Ice Cream and 80+ degree weather 75% of the year?
Practicing moderation with my ice cream obsession became more practical when I moved to Lincoln, NE on March 16, 2o14.  I have yet to find a Blue Bell equivalent here, ice cream is little pricier than in Dallas, and the ice cream stores I have visited thus far seem to be a bit bland with their flavor profiles.   No matter; it's probably better this way in the long run.
You can imagine my sheer and utter delight (not to mention triumphant gloating to my husband) when I discovered One Ingredient Ice Cream on a favorite food blog, The Kitchn.  This so-called "ice cream's" magical one ingredient is the under-appreciated banana, which as you may know, has found its way into a myriad of health-conscious baked goods, smoothies and other sweet treats in the food blogosphere.
Who knew that simple bananas could be aerated and whipped from this....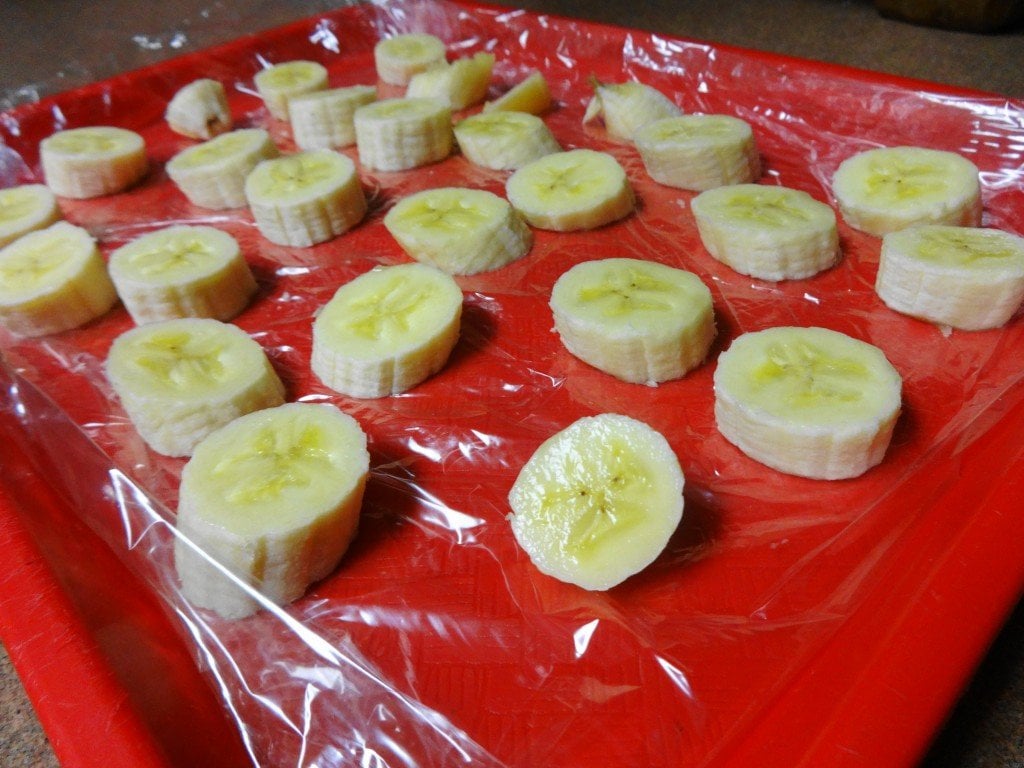 .....into this perfectly light and creamy-textured ice cream lover's dream?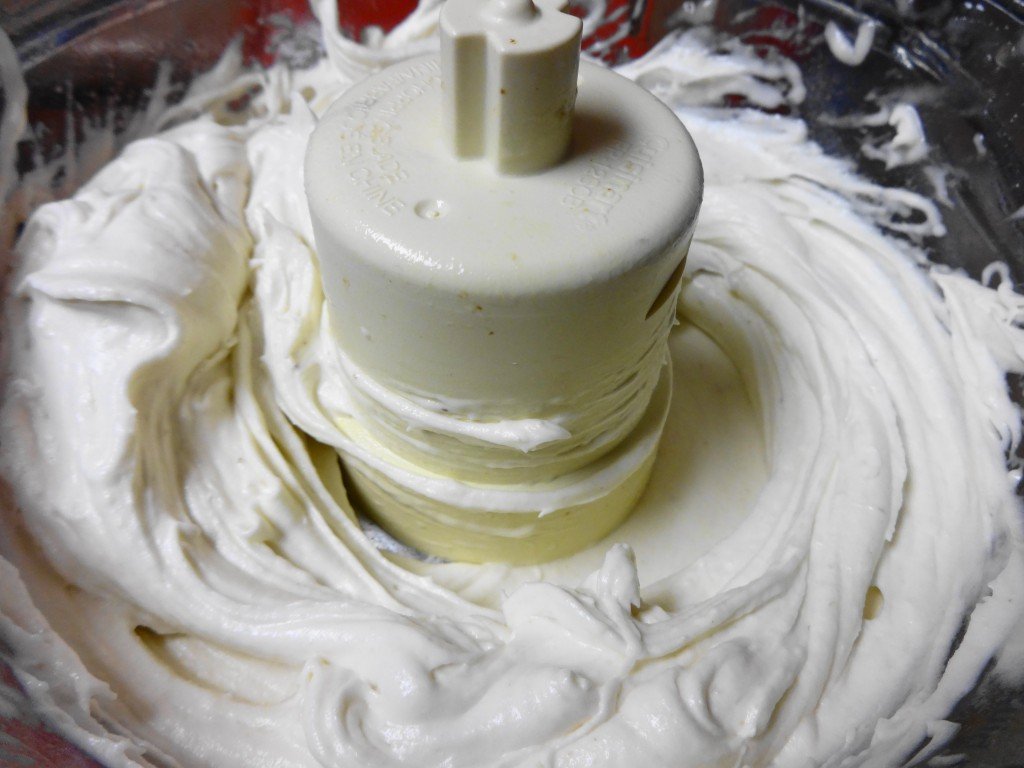 This new found wonder soared even higher on my list of favorite frozen treats when I topped it with fragrant toasted coconut and addictive salty-sweet candied peanuts.   The coconut and peanuts gave the simple ice cream an exotic and tropical flair, and since have become my go-to ice cream ice cream toppings.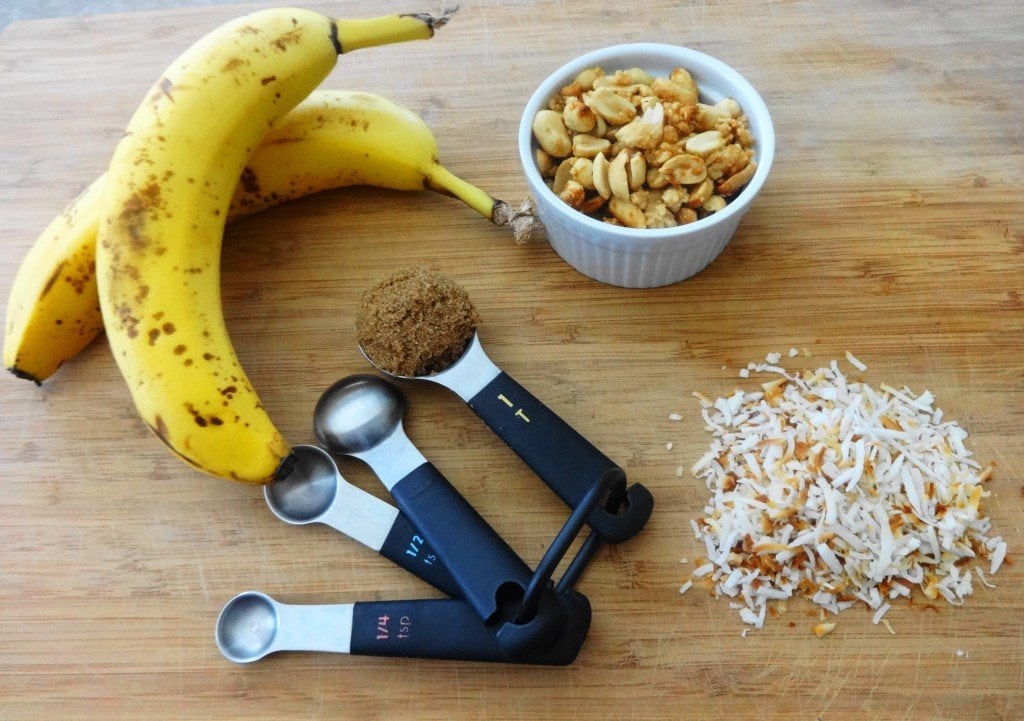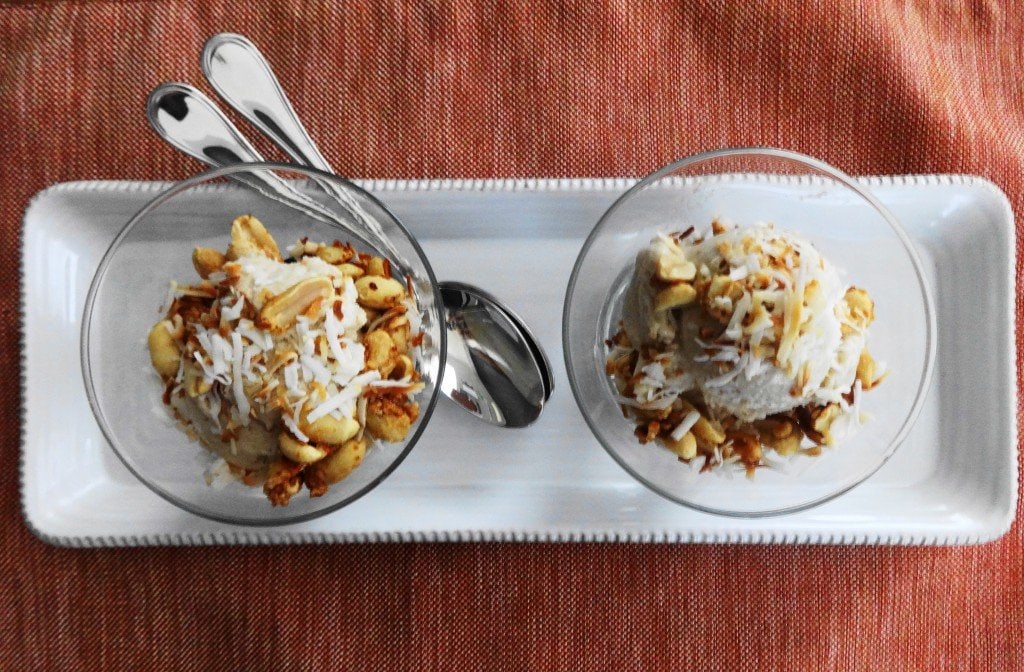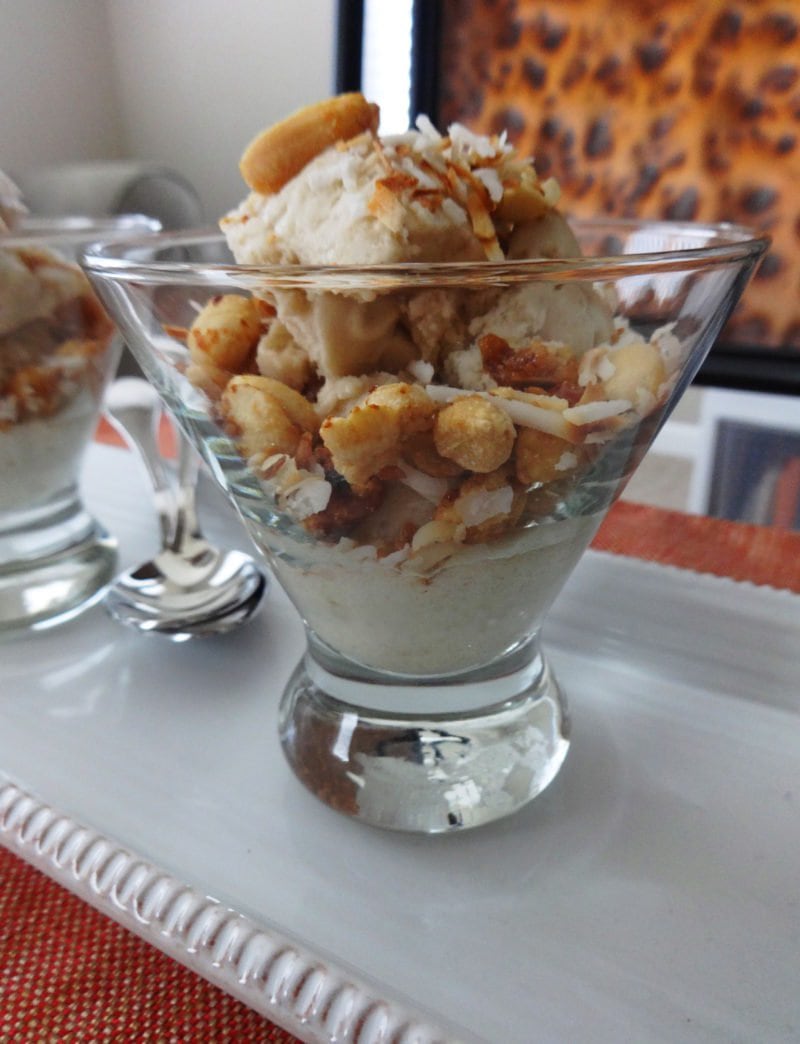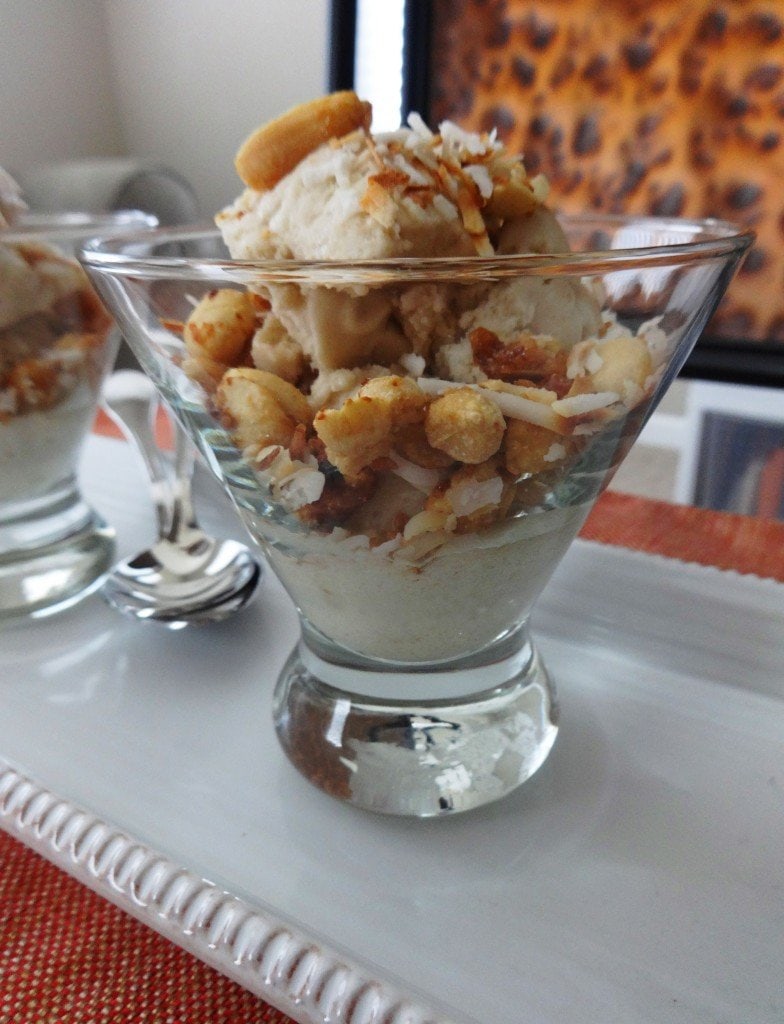 You must give this one-ingredient wonder a try, and by all means experiment with your own mix-in concoctions and flavoring.  Be sure to comment and tell me about your experimenting and discoveries! Google. You Tube.
[gmc_recipe 257]