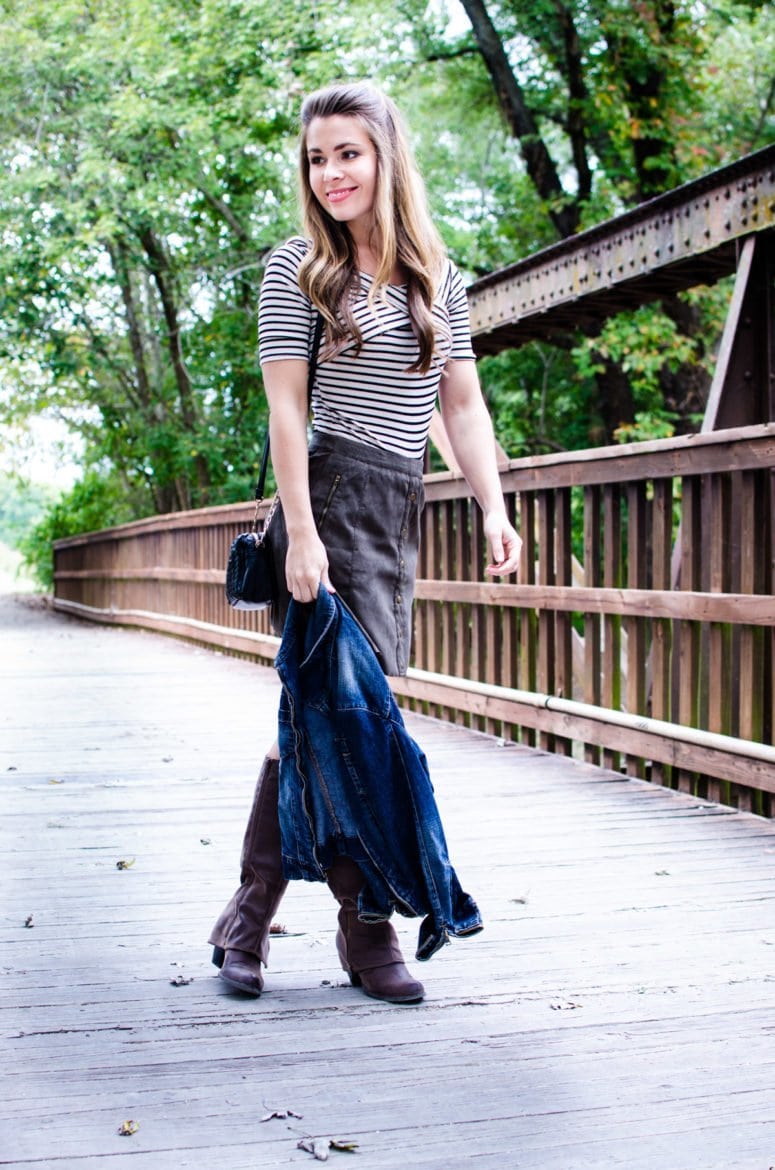 Outfit Details: Denim Jacket - Guess (similar here) | Bodysuit Top - Socialite | Suede Mini - local boutique (similar here) | Boots: Fergalicious | Crossbody: Fergalicious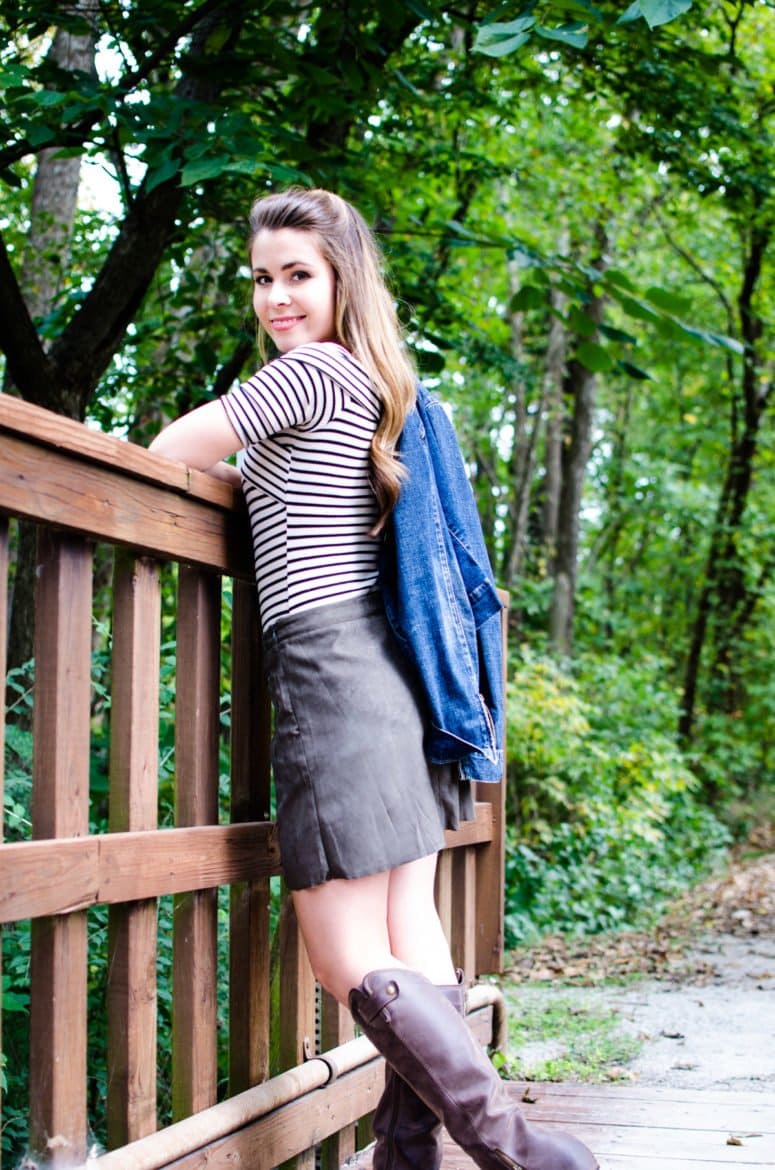 This year marks the second fall that Ryan and I have spent in Columbia, and I'm loving that you experience the actual season here! Although it's still very warm, it feels much more like "fall" then what we were used to living in TX! Ryan and have loved beginning our second year here exploring more of the town's many trails and parks. Columbia is home to part of the famous MKT trail (Missouri-Kansas-Texas), and you can use to get just about anywhere in town. There are several offshoots of it near our home, and we like to explore a different part each weekend. Sometimes we will ride bikes, walk, or go to the trails just to take pictures - it never takes long to find a good spot!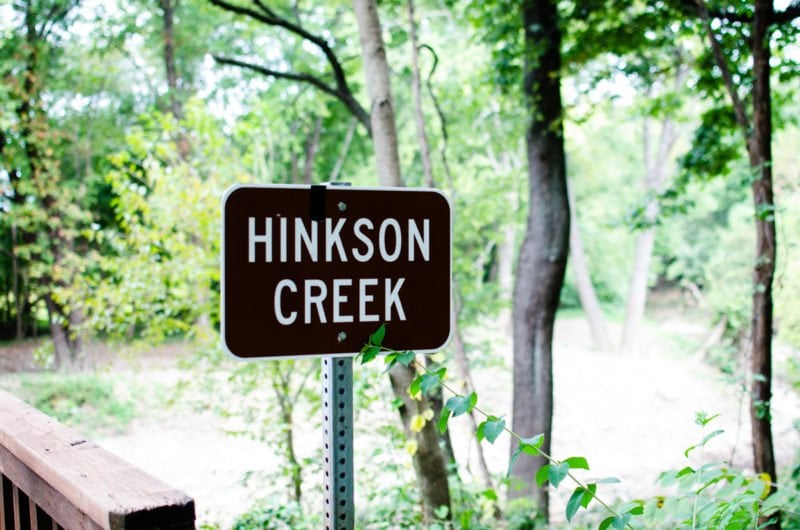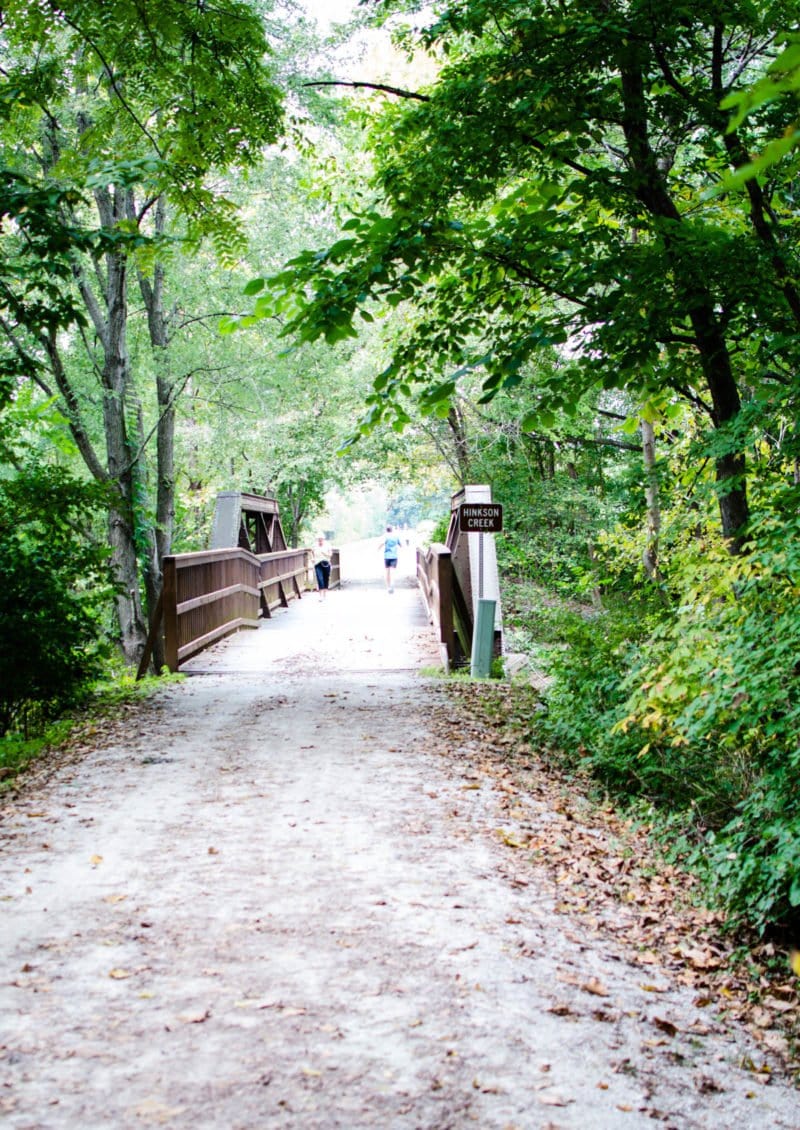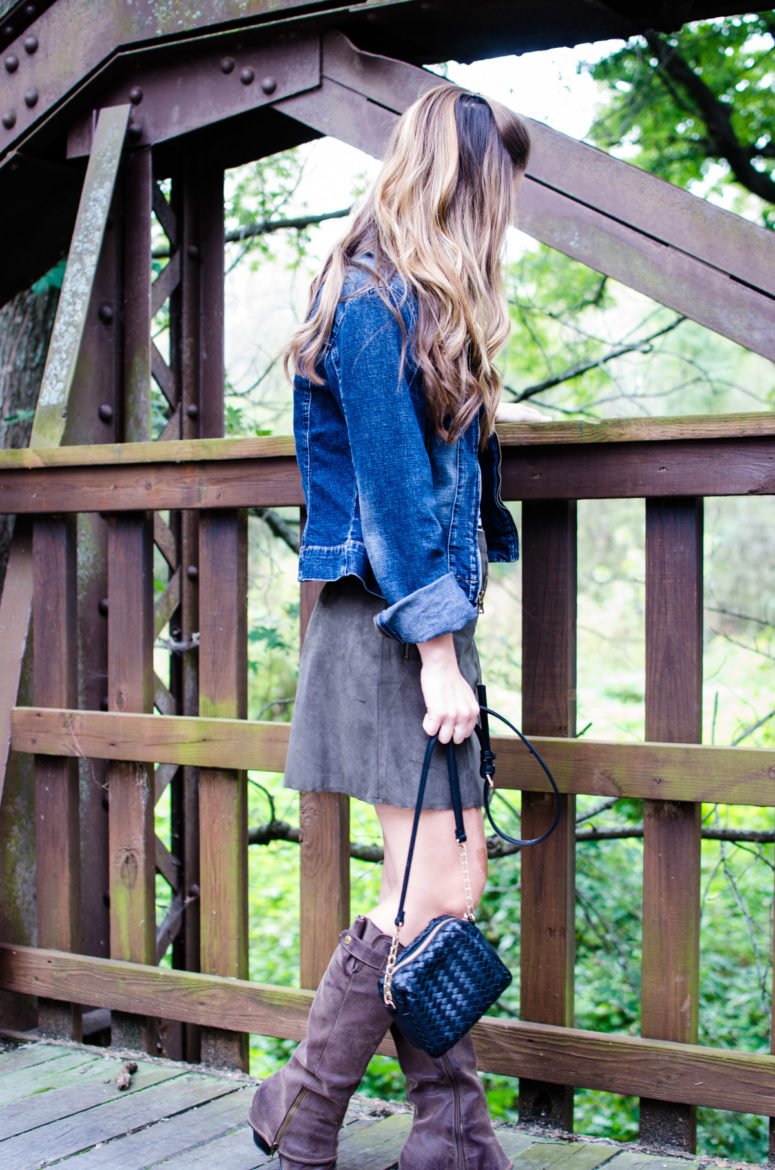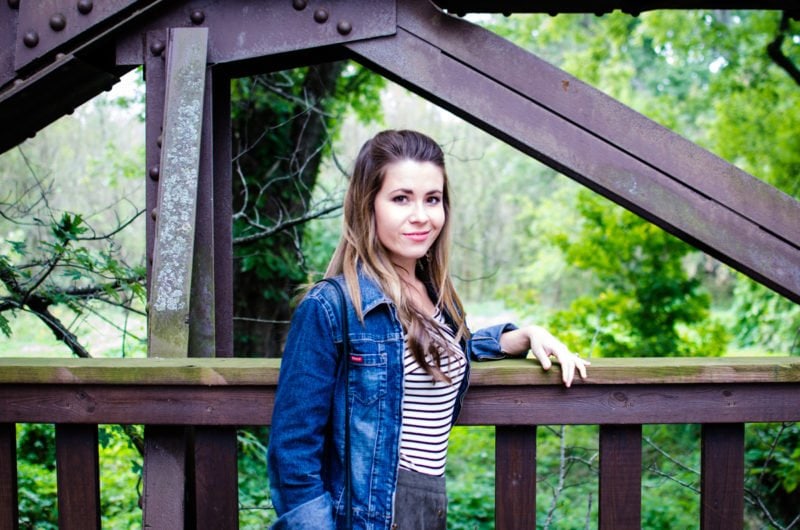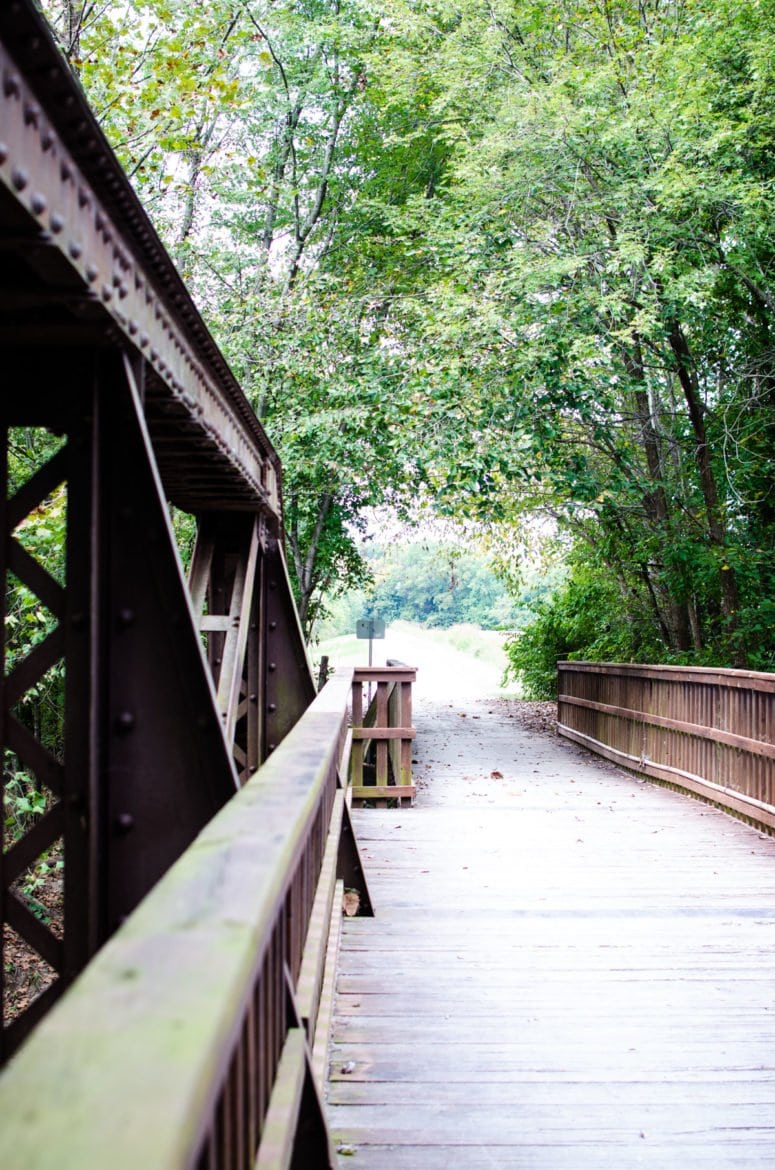 The suede a-line skirt I'm wearing for this post is one of my favorite fall pieces - I love that it's perfect for still-warm weather but will extend into the winter season when paired with tights and sweaters. Also, have you noticed that the BODYSUIT is back?? Yes - those things we wore in the early 90's with the snap closures at the crotch? Awkward, I know. I never thought I would wear one of those again; but, here we are. Call me crazy, but I actually see use in them now.
Hear me out - these basically come in handy when you want to tuck your shirt into a high waisted skirt or pant but don't want the fabric to bunch or come untucked. I remember hating it when my mom would tuck and re-tuck my shirts in throughout the day as a kid - no wonder she made me wear bodysuits from time to time!  In all seriousness though, give them a try. The no-fabric bunching around your tuck is a huge incentive to me, and I'll be pairing this one with a lot of skirts and high-waisted dress pants for work this fall!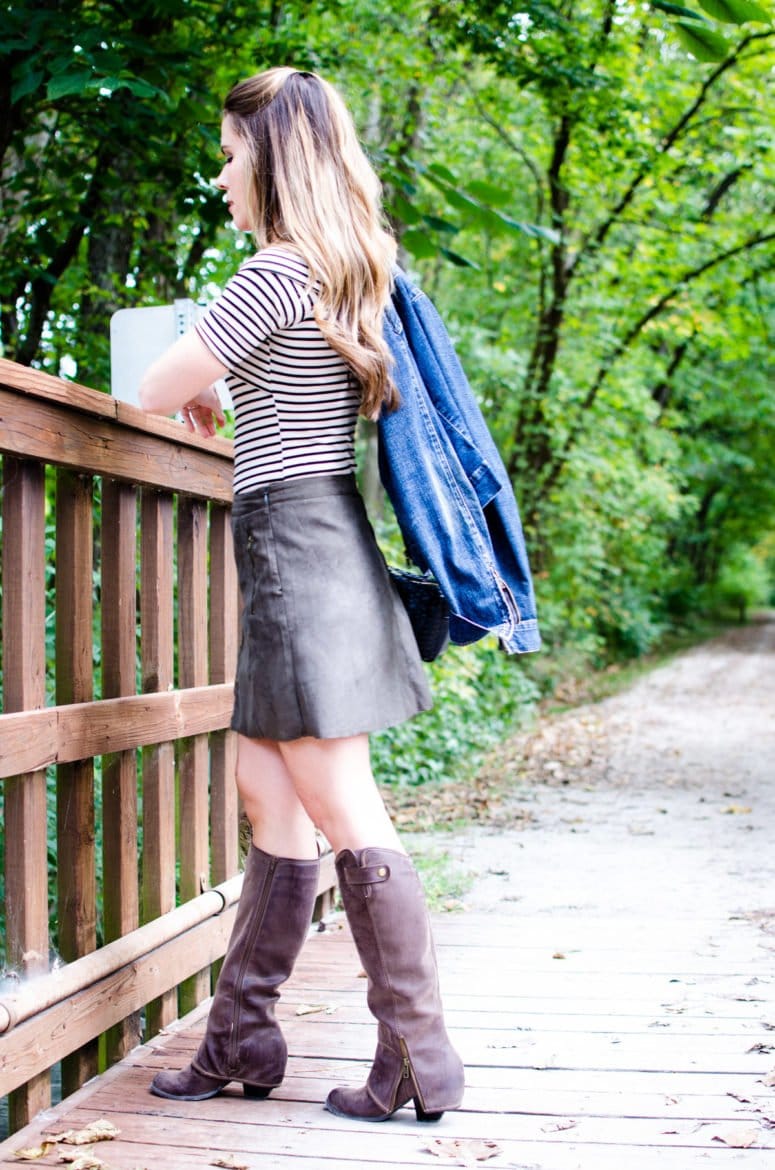 Have you jumped on the bodysuit bandwagon yet? I'd love to hear your thoughts in the comments below!
Shop this look!