Thank you to Nestlé for sponsoring my attendance of the Nestlé More Ways to Love Plant Based Choices live event and the creation of this post!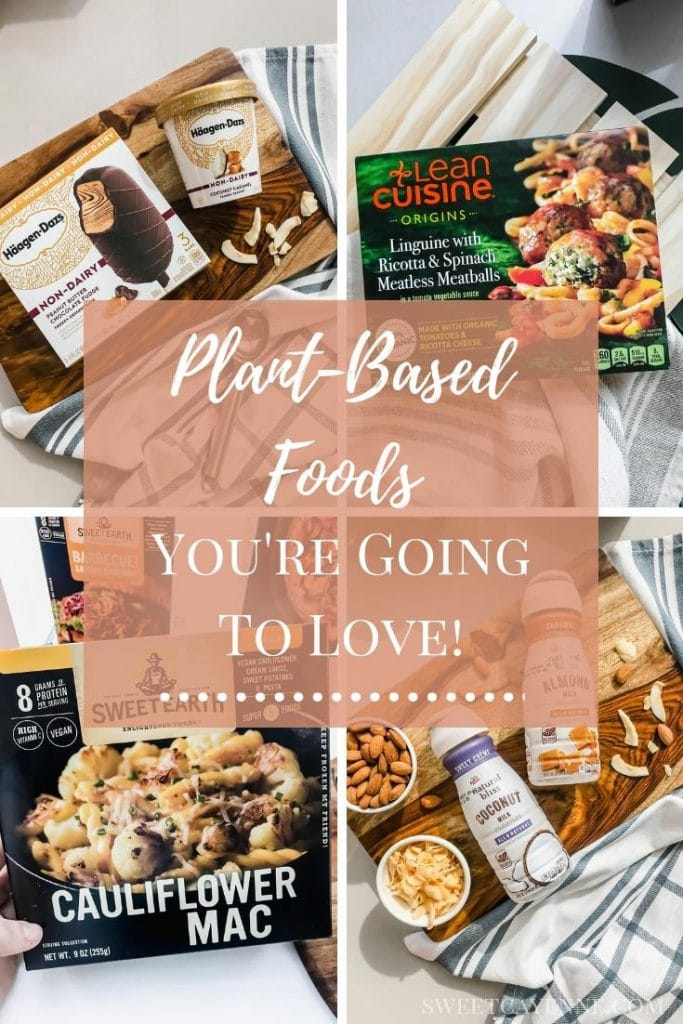 My experience attending the Nestlé More Ways to Love Plant-Based Choices live event
This past October, I had an exciting opportunity to tour the Nestlé USA headquarters in Arlington, VA. as part of the Nestlé More Ways to Love Plant-Based Choices live event. The purpose of the event was to bring dietitians, chefs, and executives from Nestlé's brands together for conversation and collaboration focused on plant-based foods. I'm sure you are probably wondering: what does the term "plant-based" mean exactly? I'm glad you asked!
To put it simply, a plant-based approach to developing recipes and eating means that the ingredients you use come from a plant - this includes fruits, vegetables, seeds, nuts and grains. I'm sure you are aware of the importance of eating a variety of plants - from getting rich amounts of vitamins and minerals, to consuming adequate fiber, and taking in stress, disease, and inflammation-fighting antioxidants. We all know we could do better in this area- even dietitians will admit this of themselves! But time, affordability, convenience, and ideas for preparation are competing factors in our busy lifestyles that keep us from consuming the amount of plant-based foods necessary for optimal health.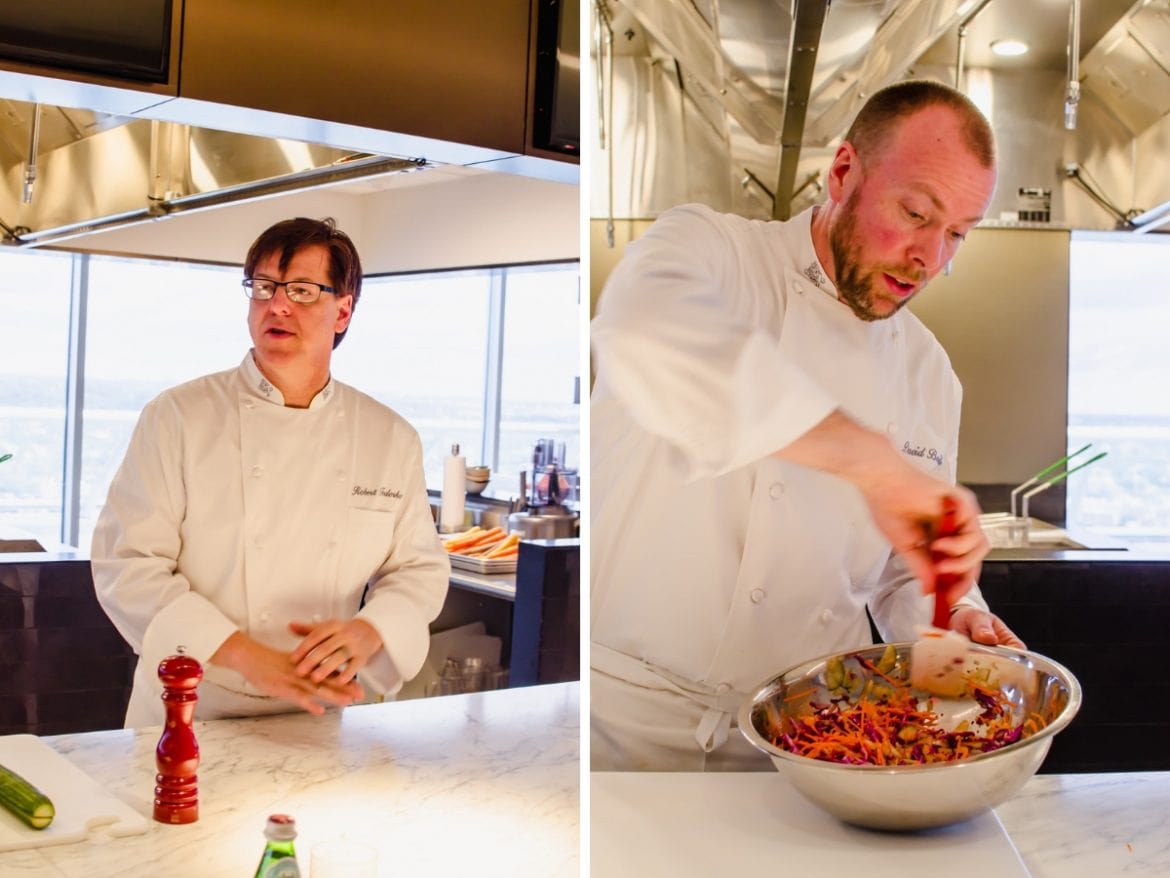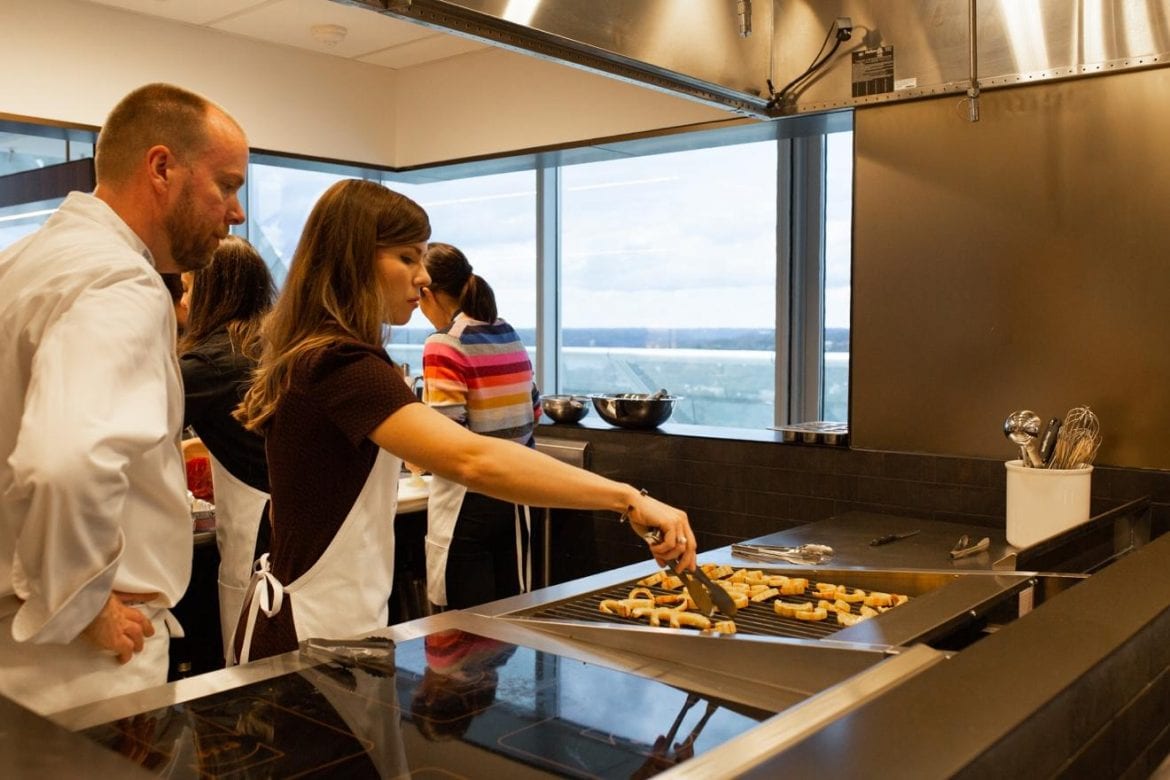 However, the good news is that there are proactive, transparent, and responsible food companies like Nestlé who want to put plant-based eating at the forefront of their efforts to provide food options that are nutritious, affordable, convenient AND delicious! As someone who is a foodie at heart with a desire to make wholesome food look and taste amazing, it means a lot to me when a food producer or company goes out of their way to have meaningful conversations about creativity and innovation behind nutritious food production.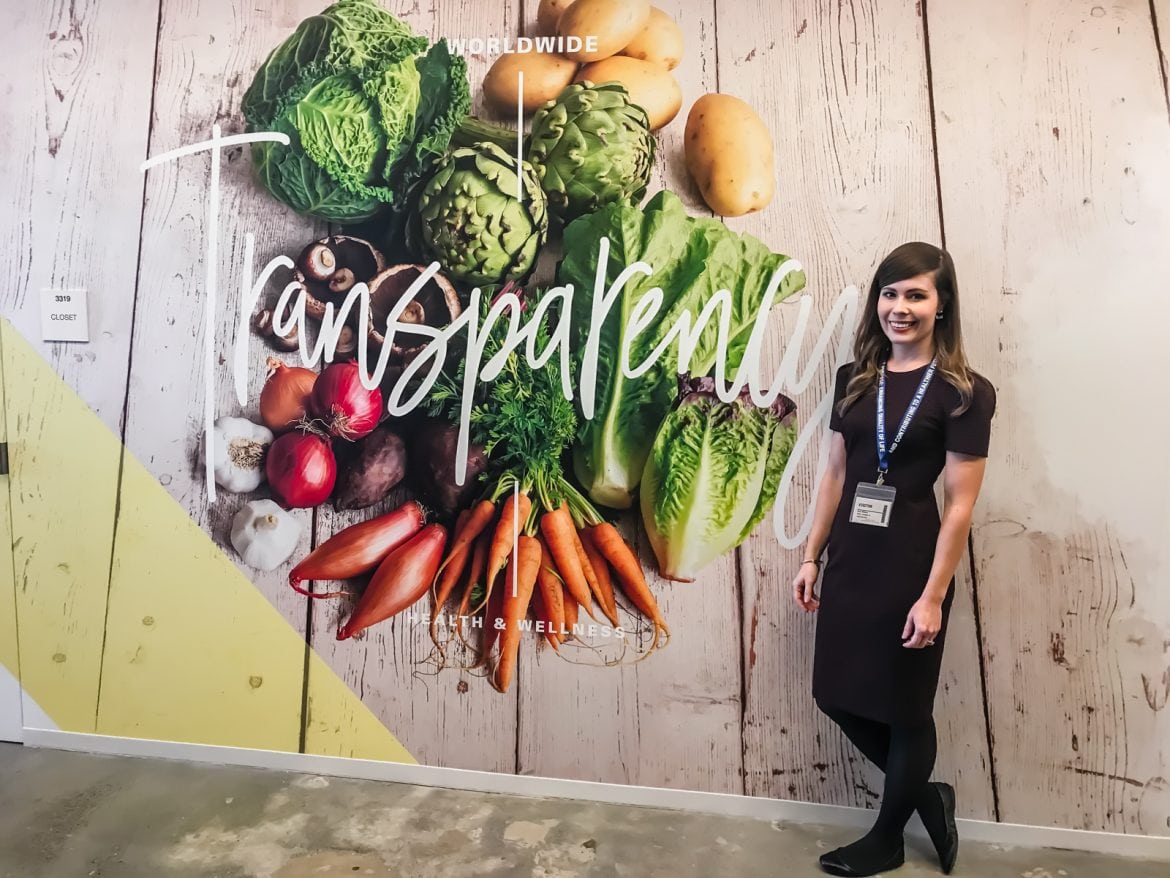 The #BalanceYourPlate education program that I learned about is an effort to help Americans get more nutrients and delicious flavors on their plates with frozen and refrigerated entrees that will boost the intake of plants. These products can easily be paired with sides of fruit, veggies, lean proteins, or low-fat dairy to make up a meal that is balanced and satisfying! Keep reading to learn about new items from Nestlé brands that are part of the #BalanceYourPlate initiative and how I'm incorporating them into my weekly menus at home!
Lean Cuisine
First up, Lean Cuisine! I've been a fan of the Ranchero Braised Beef with Chipotle Sweet Potatoes for a few years, mainly because of how it tastes like something I would get from a restaurant! Lean Cuisine has teamed up with chefs from top restaurants around the country to develop some new meals that incorporate plant-based proteins into flavorful meatless options that I know are going to be a hit!
The Lean Cuisine Origins line features some tasty entrees made with exceptionally high-quality ingredients and cooked in way that provides optimal nutrition, flavor and texture. I am particularly fond of the Linguine with Ricotta & Spinach Meatless Meatballs as a great busy-day lunch option for Ryan and me to pack for work. I like to complete the meal with a yogurt to give me a little extra protein and satisfy my sweet tooth!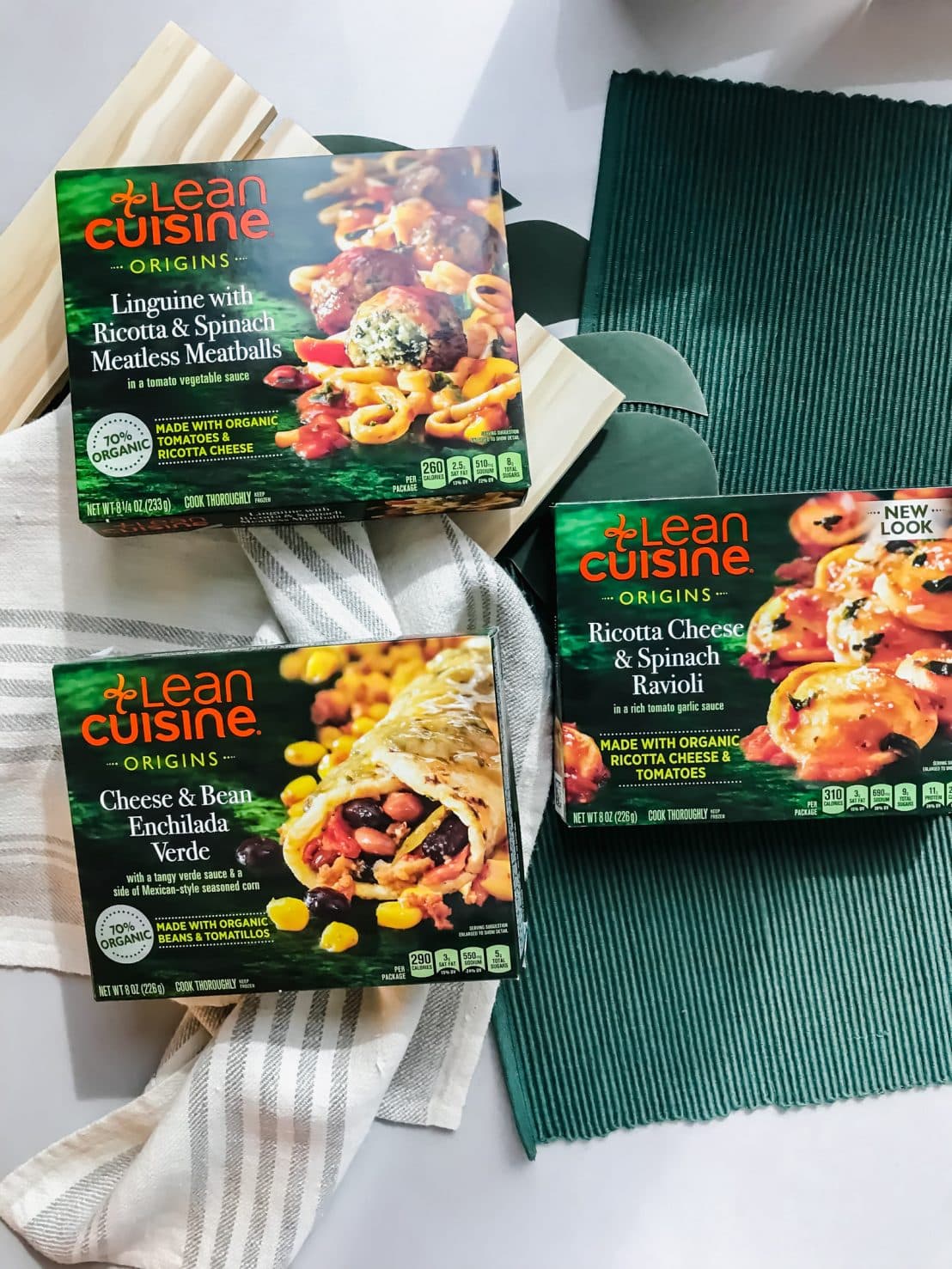 Sweet Earth
The Sweet Earth frozen pizzas were my favorite new item I tried - this company in the Nestlé family is passionate about creating artisan foods with global flavor influence and nutrition at the center. The ingredients they have chosen to incorporate into their pizzas, burritos, and entrees are multi-purpose in that each is chosen for the health benefits it can provide as well as the contribution it can make to taste and texture in the final dish.
To be honest, I've never had a vegan pizza or heard of one that was appetizing. BUT, Sweet Earth has proven me wrong with their Veggie Lover's Vegan Pizza! It has a delicious and flavorful crust that crisps perfectly when baked in the oven. And the roasted brussels sprouts, mushrooms and broccoli on top were so tasty and satisfying that I did not miss meat as a topping at all! For extra protein, I'd sauté some of the Sweet Earth BBQ Savory Grounds seitan to serve on top of the pizza throughout the week.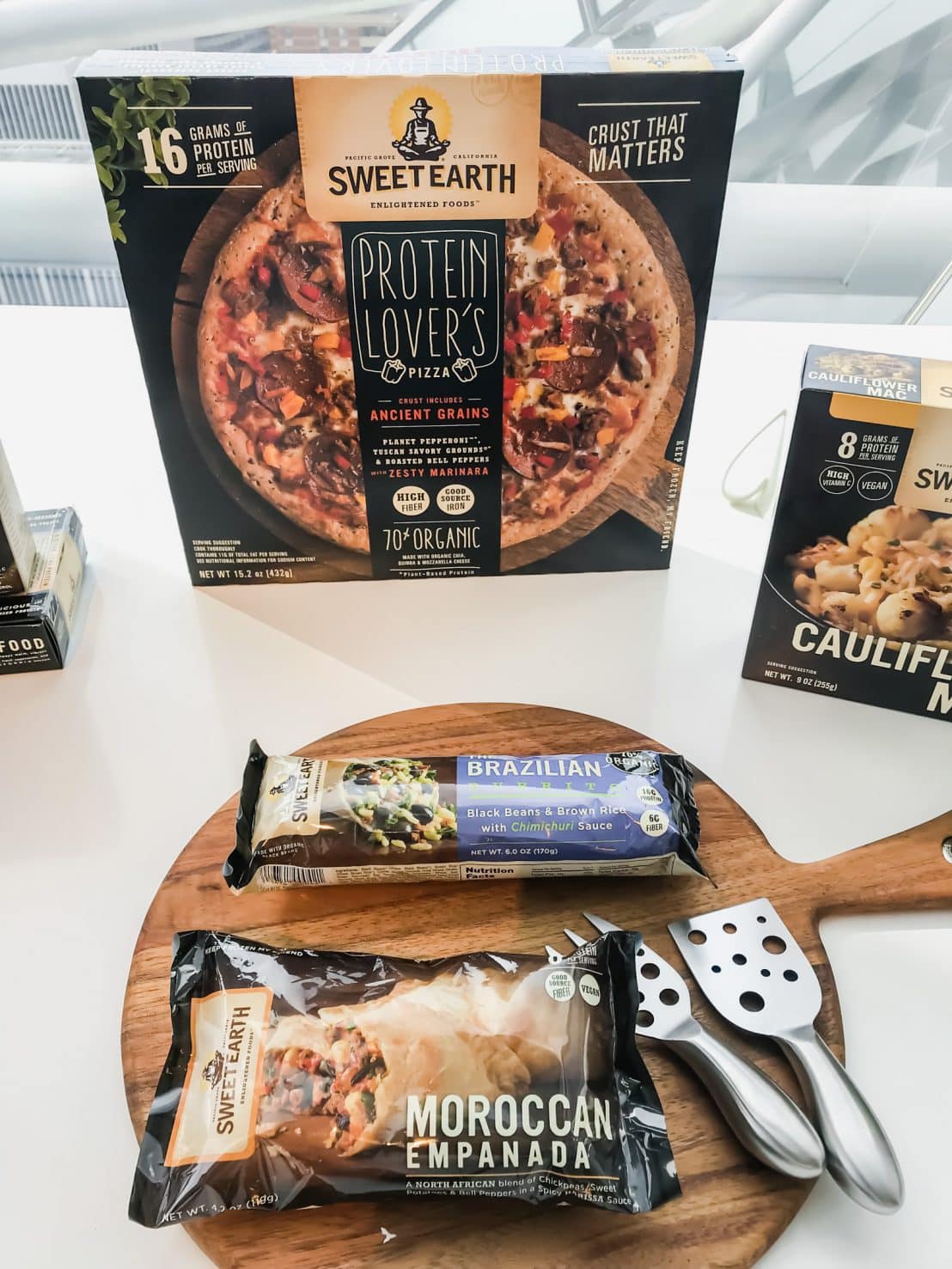 COFFEE-MATE natural bliss
When it comes to creamer in my coffee, I'm a purist. Half-and-half is my creamer of choice because I really just want a slight balance to the natural coffee flavor. However, I have friends and family members who are sensitive to dairy and need a wholesome, plant-based option to add to coffee. The COFFEE-MATE natural bliss non-dairy line of almond and coconut milk-based creamers really impressed me because the flavors are made with real, all-natural ingredients like organic cane sugar, Madagascar vanilla beans, hazelnut extract, and pure maple syrup. natural bliss Maple Almond Milk Coffee Creamer was my favorite, as the maple flavor was natural and subtle enough to just enhance the flavor of my coffee instead of overpowering it. I especially love the way the hint of maple pairs with my favorite pecan-flavored coffee beans!
Häagen-Dazs
And last but certainly not least, dessert! The non-dairy ice creams that I've tried in the past have always been a major disappointment - typically due to icy textures and weak flavor. But when I learned that Häagen-Dazs was launching their own line of non-dairy frozen treats, I knew I would have to try them! Häagen-Dazs has a reputation for producing premium ice cream with the highest quality ingredients, and the non-dairy options they have created are also held to those standards. Ingredients like cocoa butter, coconut cream, and peanut butter are used in the base to create a creamy texture and more closely resemble the true taste of ice cream. The new flavors of Chocolate Salted Fudge Truffle, Mocha Chocolate Cookie, and Trio Crispy Layers Coconut Cookies and Crème taste so luxurious and indulgent. This line is sure to satisfy the non-dairy foodies in your life looking to replace beloved dairy-based treats with options that are just as delicious!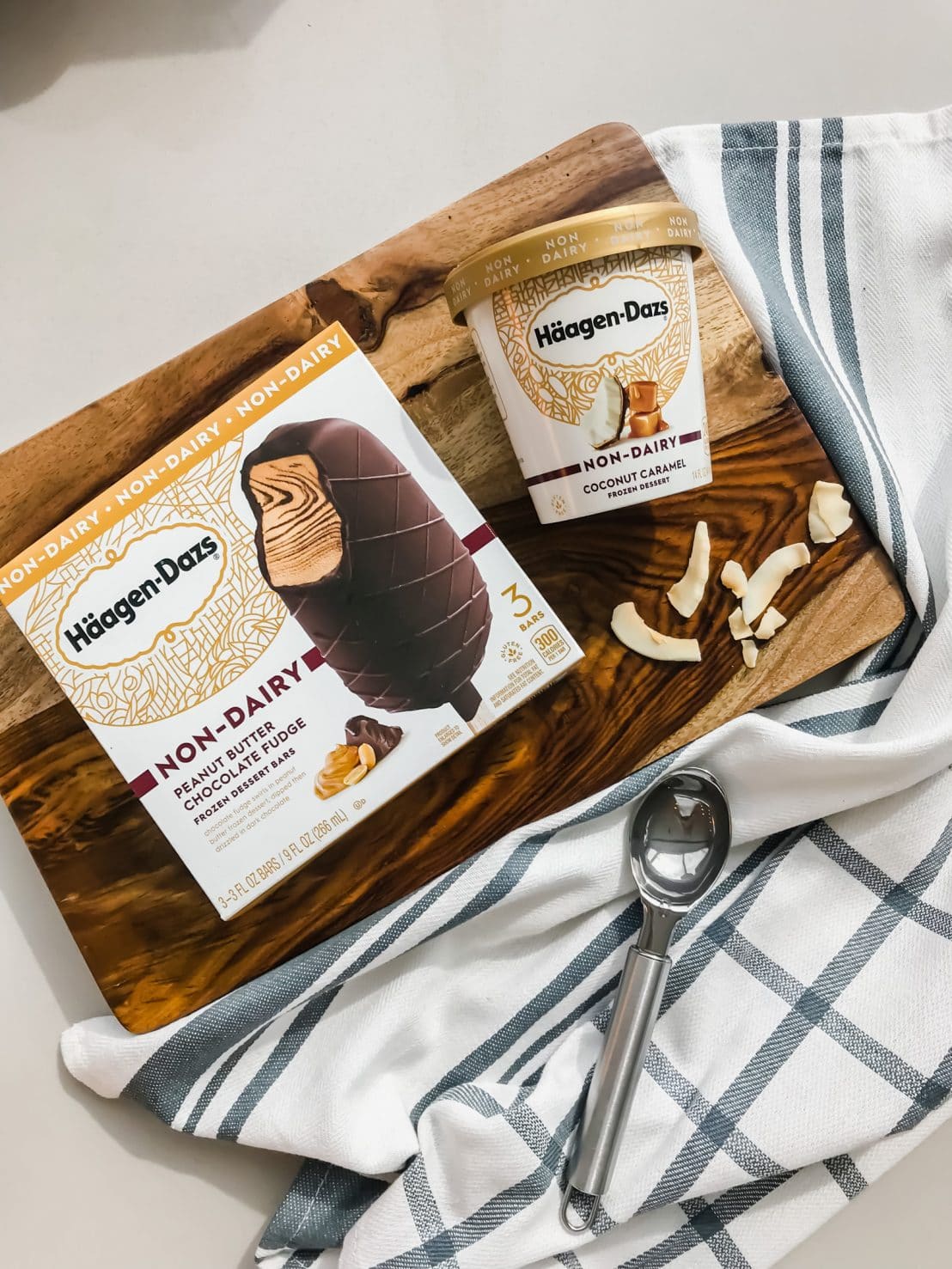 If you are looking for tasty, convenient and affordable ways to include more plant-based foods into your diet, I'd highly recommend trying any of the products mentioned here! How are you doing with balancing your meals with plant-based foods? I'd love to hear your thoughts in the comments below!
Thank you to Nestlé for sponsoring my attendance of the Nestlé More Ways to Love Plant-Based Choices event and the creation of this post! All thoughts and opinions are my own.