Planning a trip to Positano, Italy? I've got you covered in this budget-friendly Positano, Italy travel guide. Here you will find all my tips and recommendations for where to stay, how to get around, and what to see and eat!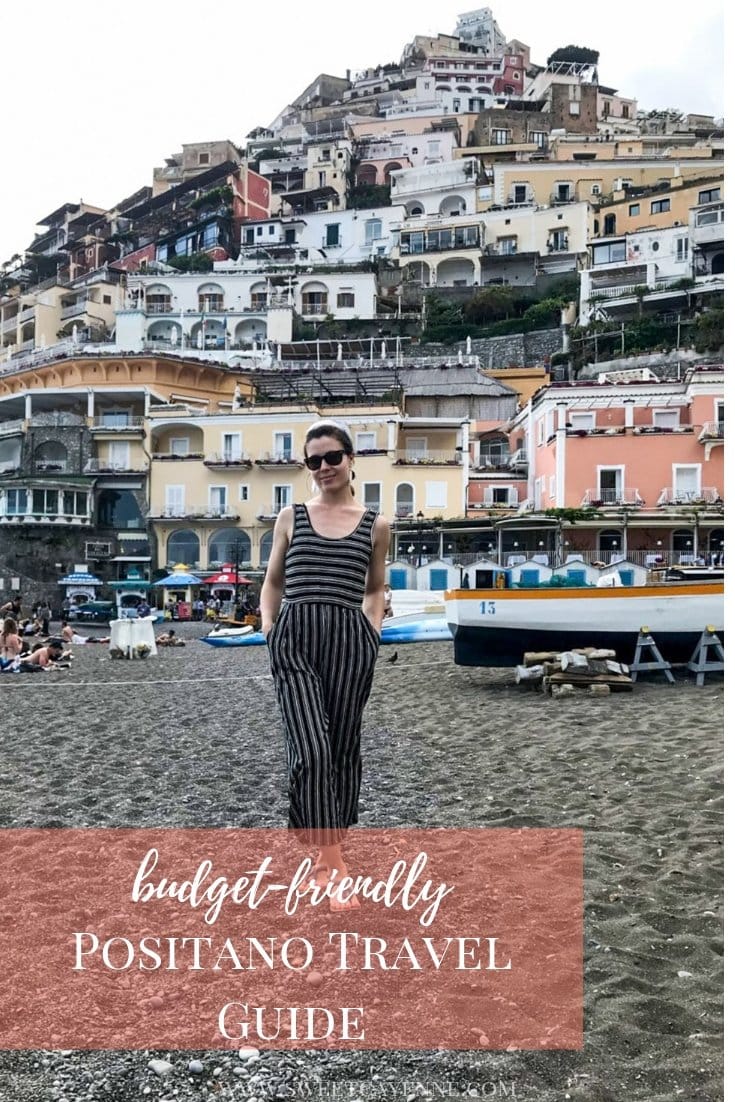 This post has been a LONG time coming! Last year, Ryan and visited Italy for the 3rd time and made a "road trip" out of our time there. Our goal for the trip was to visit places that were a bit harder to access than the typical visits to Rome, Florence, Venice, and Milan. The first half of our trip was a road trip to small villages in Tuscany, and the second half was a brief visit to the Amalfi Coast - Positano in particular! I wrote so much about Italy last year that I thought you all might be tired of it, so I filed my Positano experience away to share with you this year. I'm super excited to finally share, as Ryan and I aren't traveling anywhere this year, so it's fun to relive the memories from last year!
Below I've listed some of our goals for the trip. Be sure to check these out, as it really gives you an idea of what our travel style is and what we were seeking to get out of the experience. If this sounds like you, keep reading for tips and recommendations to help you out along your travel journey!
Amalfi Coast Travel Goals:
4 days and 3 nights (Day 1 was arrival and day 4 was departure).

Stay in Positano as our "home base."

Find "budget friendly" accomodations, transportation options, and restaurants that allow us to avoid heavy tourist areas, relax with peace and quiet, and have an emphasis on the beautiful scenery/outdoors.

Visit Capri on a day trip.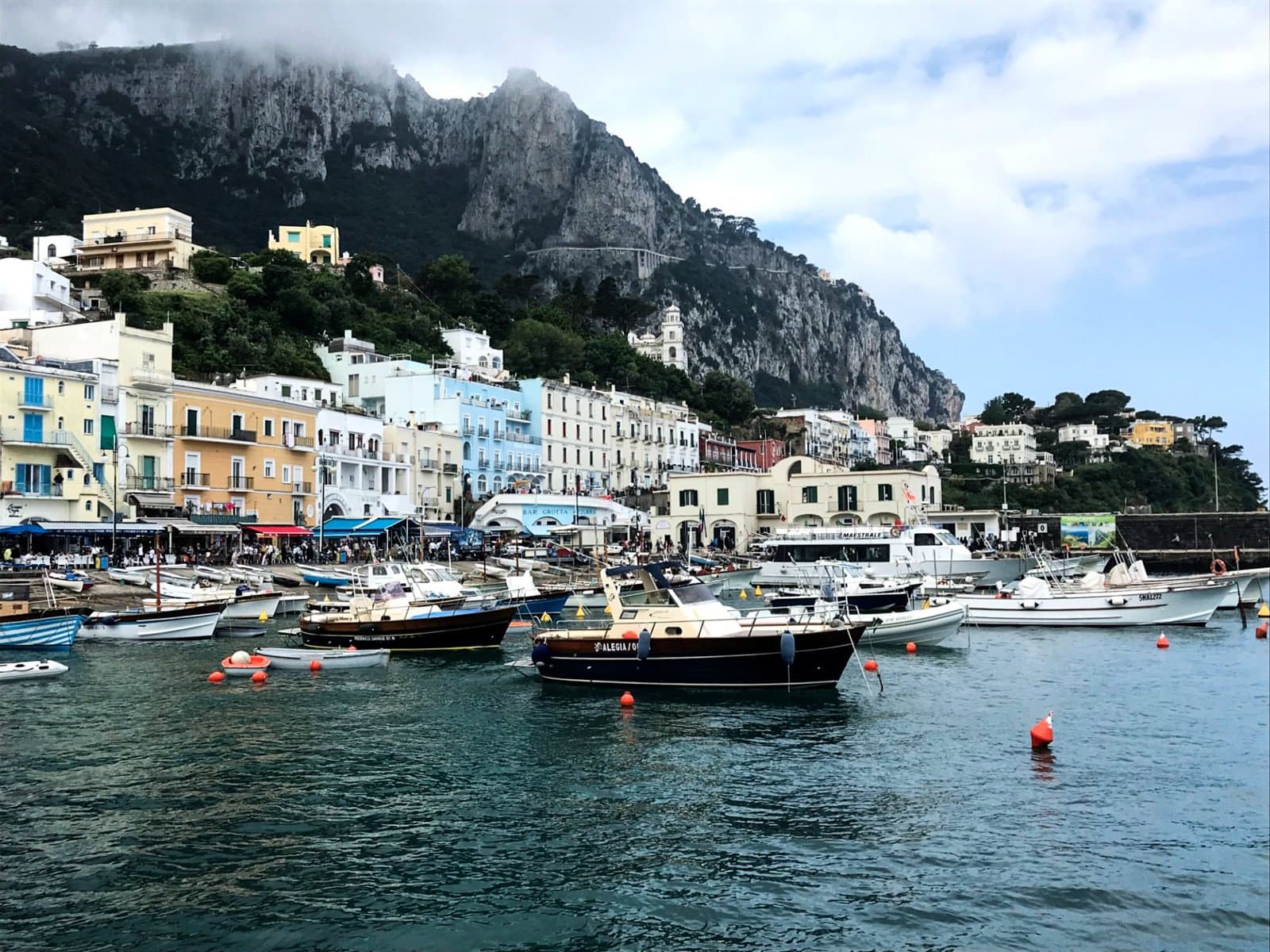 Getting Around in Positano
Your best bet for saving money on transportation when visiting the Amalfi Coast is to walk as much as possible and use public transportation. This is the route we chose to go for our entire trip. The only time we "splurge" with travel in Italy is when booking high speed trains (Freccia) vs. regional trains. This only costs 10-20€ more per ticket but saves 1-3 hours of travel time.
Getting to Positano from Rome (RECOMMENDED) - the fastest, cheapest and most direct way to get to Positano from Rome is to take a high speed train from the Roma Termini (main train station) to Salerno (

Google Maps Route

),

which will take about 2 hours (depends on departure time) and costs about 35€ pp one way

. Next, walk a short distance (about 8 minutes) to the Salerno marina Concordia (

Google Maps Route

) and get on the ferry to Positano. You can

book your ferry ahead of time

online with the ferry service (Travelmar) from Salerno Concordia to Positano for

12€ pp each way, plus an additional 1,50€ per piece of luggage and take app. 1 hour and 5 minutes

.

Public Transportation in Positano - Positano is a hillside village that is only accessible by car, bus, or ferry. There is only one road that runs through the village and it's one way. The

Mobility Amalfi Coast

is the public bus that makes the one-way loop around Positano and through some adjacent villages.

You cannot purchase tickets on the bus

, so plan ahead and purchase several at at a time at any tabacchi or small grocery store. Tickets are about 1,80€ per ride - MUCH cheaper than a taxi!

When you will want to take the bus: anytime you are traveling from the bottom of the hill to the very top, or vice versa. Otherwise, you can climb the 1700+ staircase - which I do NOT recommend! It takes about 30 minutes for the bus to reach a stop once it has departed, so walking within Positano as much as you can will save some time. It's important to remember that time moves much slower in Italy, often the bus arrives late, and it will help a lot if you just relax and take your time - no matter the method of travel you use!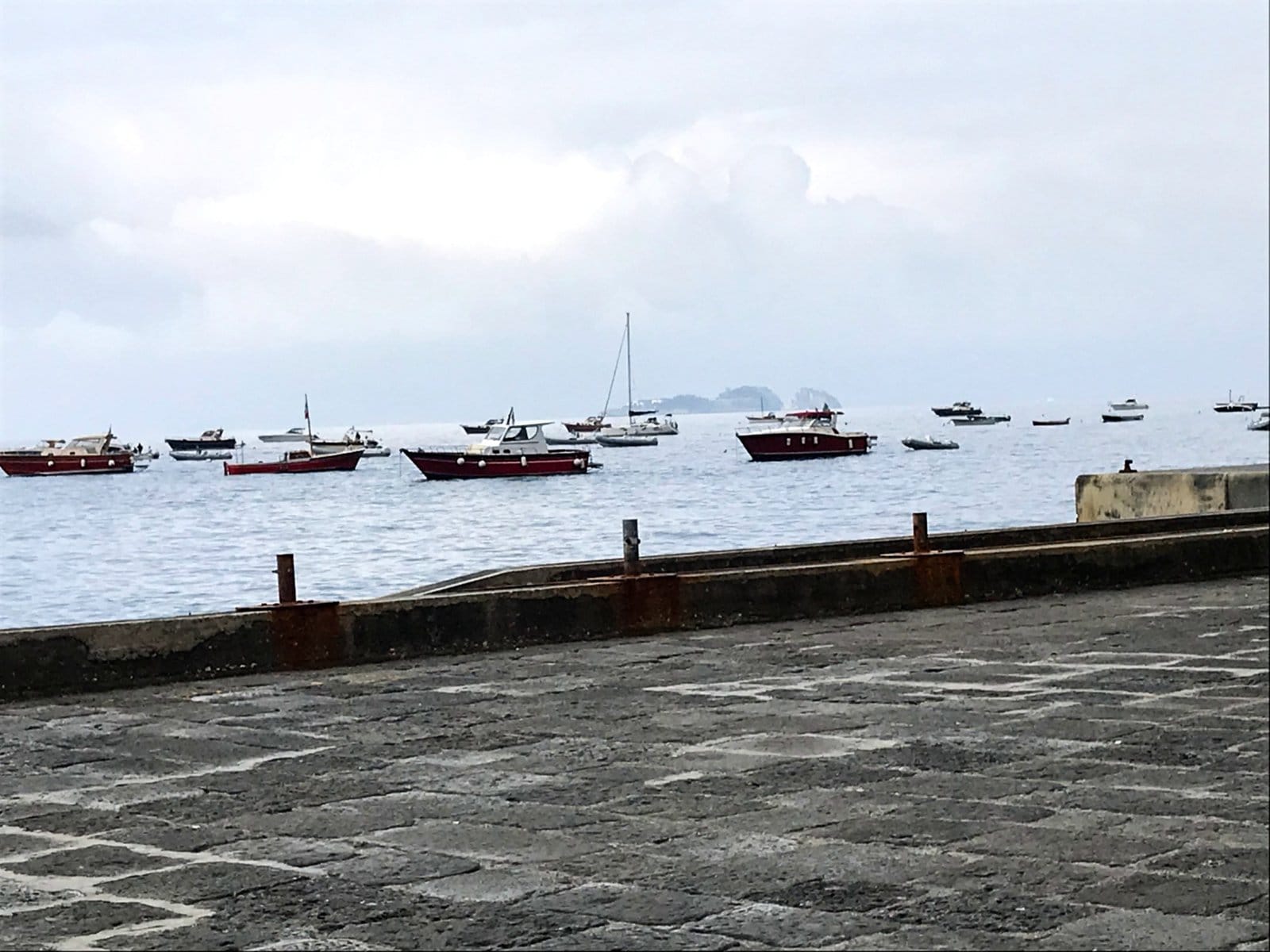 Where to Stay in Positano on a Budget
Airbnb vs. Hotels - whether you choose to rent a vacation home, stay in a shared Airbnb, or in a hotel, accommodations in Positano are fairly pricey across the board. We found it difficult to find accommodations for less than $100 per night. The best way to save money is to stay in a vacation rental home (like Airbnb) with a kitchen, so you can cook 1-2 meals per day at home. The earlier you book a vacation rental, the better, as the best ones on Airbnb are booked 9-12 months in advance.
Up the Hill vs. Down the Hill - staying at the base of Positano has the pro of beings close to the beach, restaurants, shops, and transportation. This is especially nice if you have a lot of luggage, are traveling with kids, or have mobility concerns. However, there is something to be said for the STUNNING views and quaint restaurants that can be found in Montepertuso, the village that sits just above Positano and is marked by a

"hole in the mountain" rock formation

.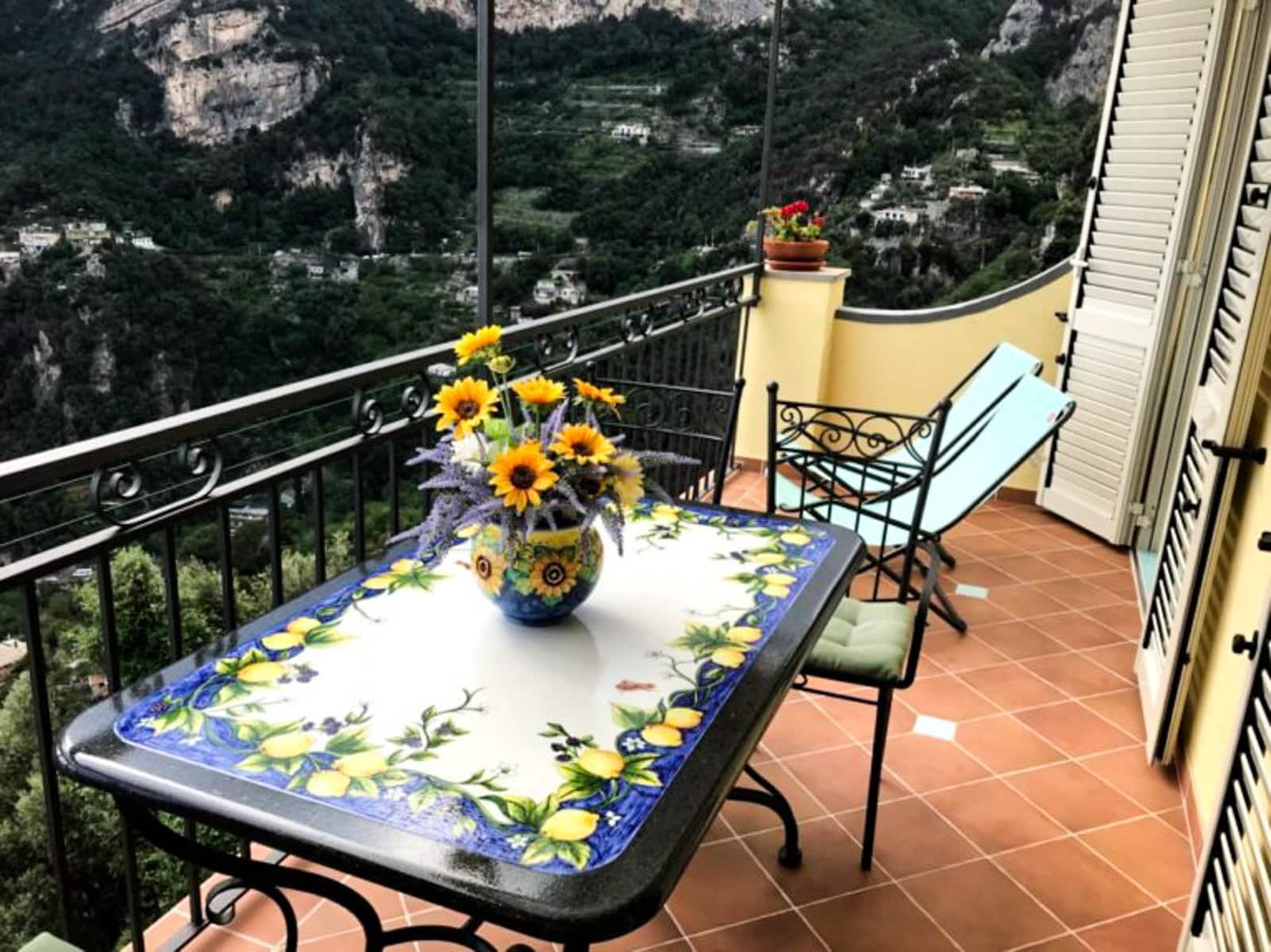 Positano gets more crowded with each passing year, so if peace and quiet is on your agenda and you don't mind a little extra walking/time on the bus, I highly recommend staying in Montepertuso - especially for the restaurants! To help with luggage, choose accomodations close to a bus stop on the Positano loop, or hire a porter to carry your luggage up/down the mountain for about 10€.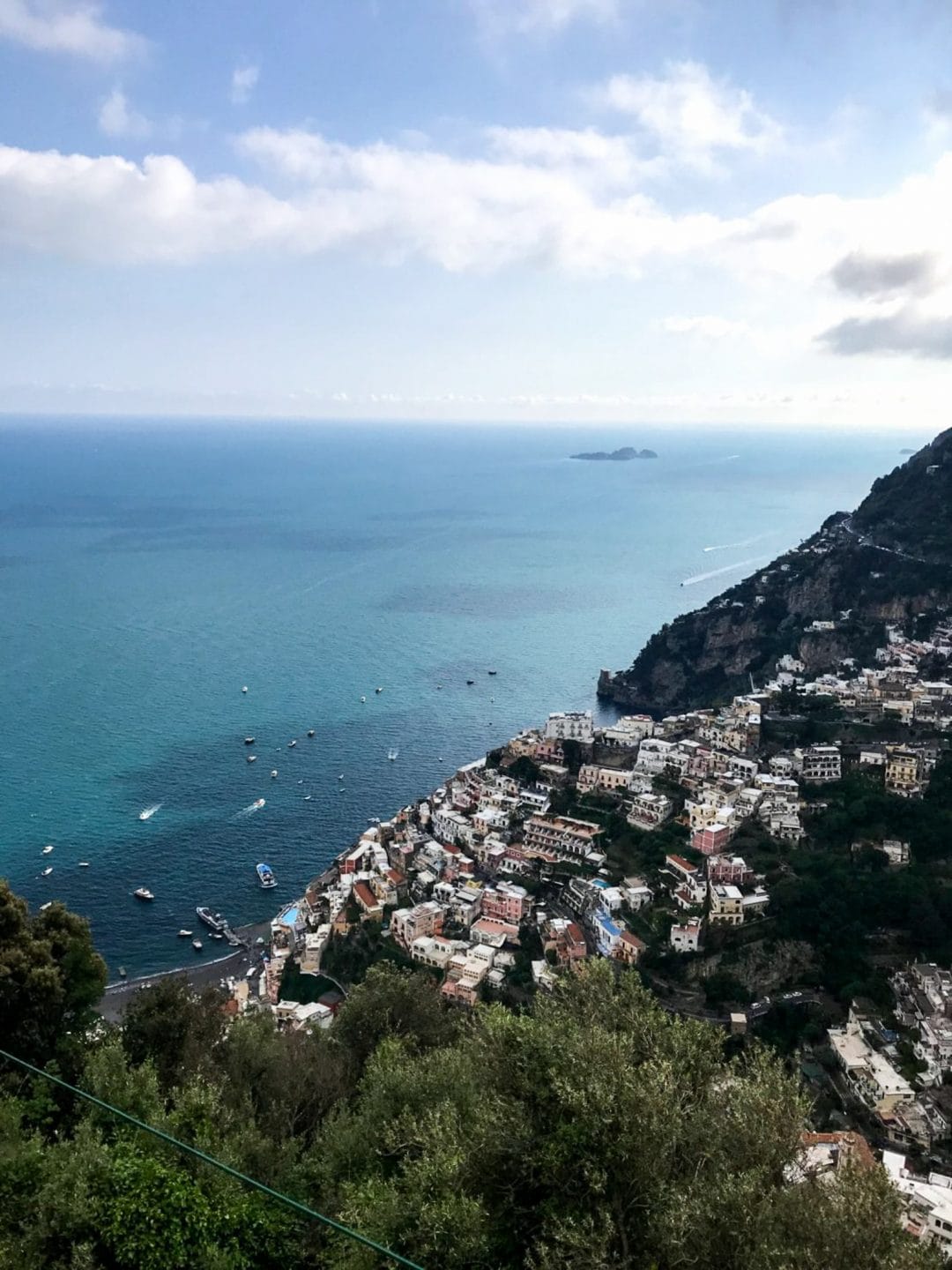 Our Positano Accommodations - we stayed at the lovely

Casa Incanto

that we rented on Airbnb. It was bright, cheery, and had the most AMAZING views. The kitchen was well-equipped and everything was so clean. It was located near a bus stop (20 minute ride or 1200 stairs to Positano) and within a 5 minute walk from a small market that sold lots of fresh produce, meat, bread, etc. and 3 wonderful restaurants. Downsides: the host likes to upcharge for almost everything (running the AC, parking, carrying your bags, etc), but we found this to be common all over the Amalfi Coast - they LOVE a good upcharge! You also have to contend with your luggage and about 100 steps to get to the apartment. Just communicate well with him and ask lots of questions. Overall, I would highly recommend the apartment and to book it EARLY!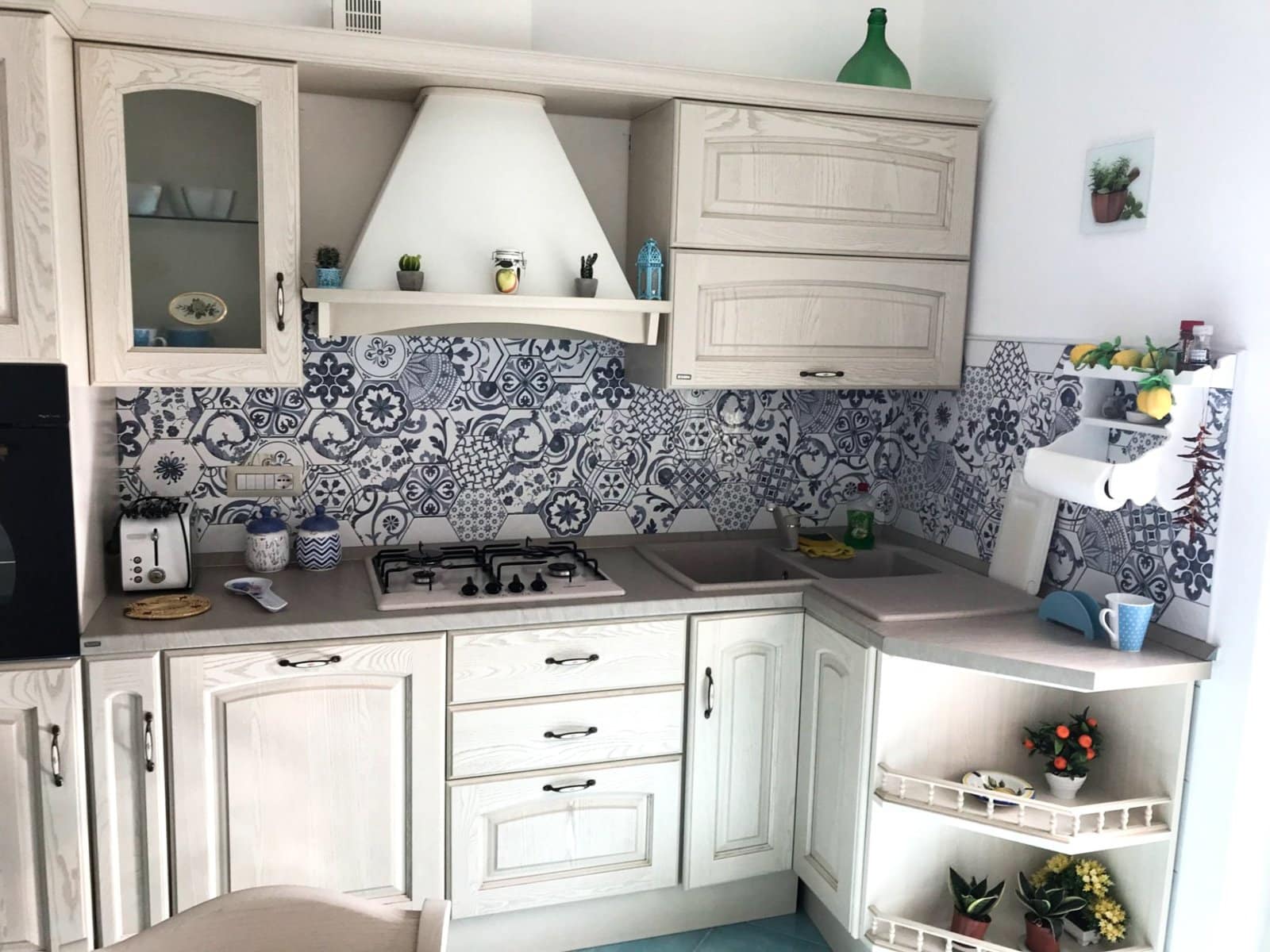 What to Do in Positano
Beaches (½ day) - Cost: FREE (unless you rent a chair). We really enjoyed walking along the beaches and watching all of the boats come in and out. I loved the beaches most during the earlier morning hours between 7:30 -9:30 am due to WAY less crowds and more fun picture-taking opportunities. I recommend grabbing coffee and a pastry on your way down to the beach early in the day, doing some sightseeing, and then being in our apartment for a late lunch/afternoon time to read and relax. We would then head to one of the restaurants nearby in Montepertuso for dinner. The most crowded beach by far is the

Spiagga Grande

, located just below all of the touristy restaurants, and then the smaller/quieter

Fornillo beach

, just a 10 minute walk from the larger beach.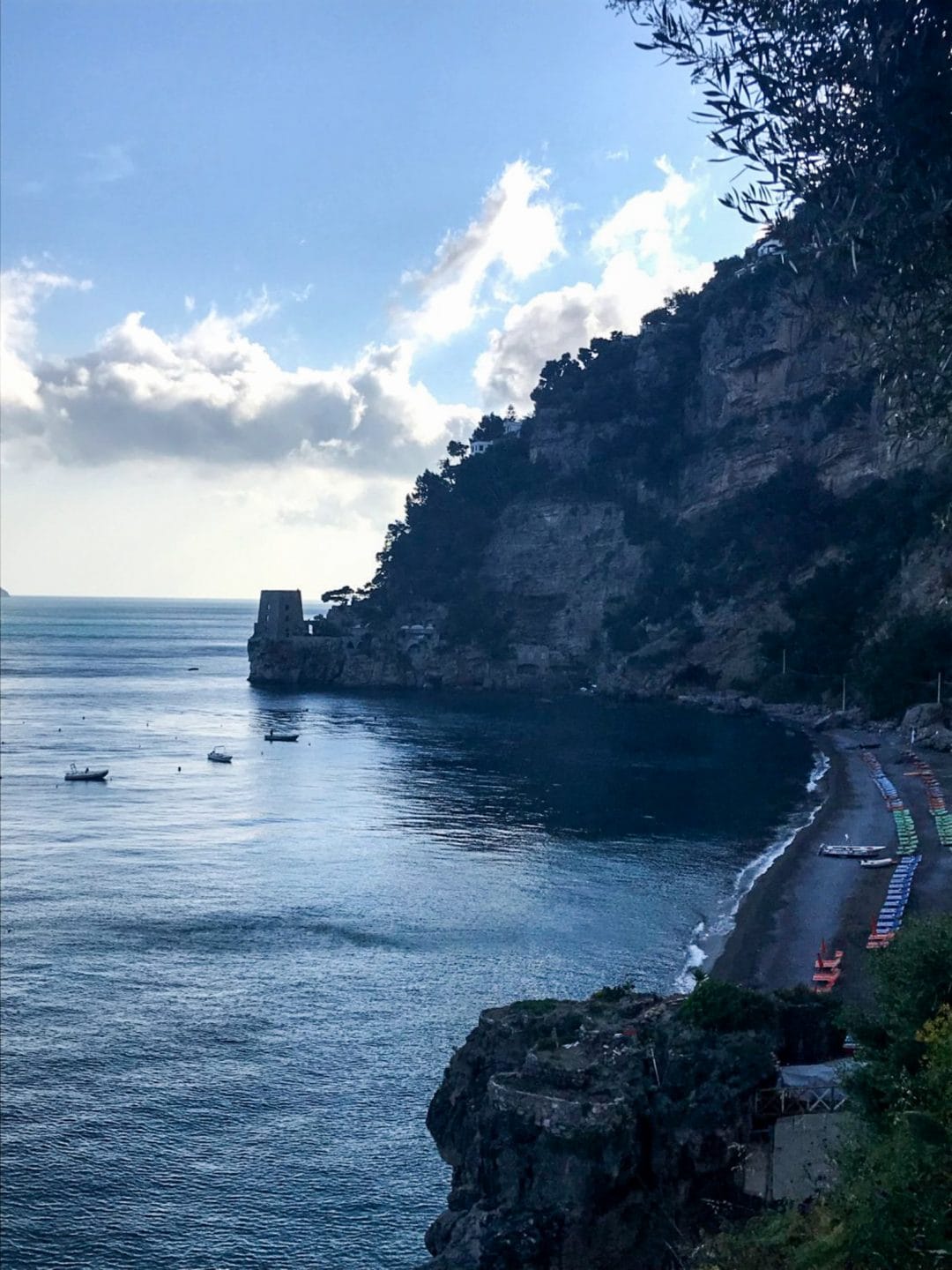 Walking around town (½ day) - Cost: FREE. I definitely recommend taking a half day or so just to walk around Positano and look in the colorful shops. Although most things are very pricey, it's fun to window shop and people watch. Keep in mind, when walking in Positano, you are literally walking uphill or downhill the entire time

. It's a workout to FOR SURE, so pack water and snacks!

Path of the Gods (full day) - this is one of the most well-known hiking trails on the planet; boasting STUNNING views of the coast line and getting you WAY bove lush forest canopies. I would say it is a moderate-advanced hike that will take 2-4 hours one-way, depending on how fast you go.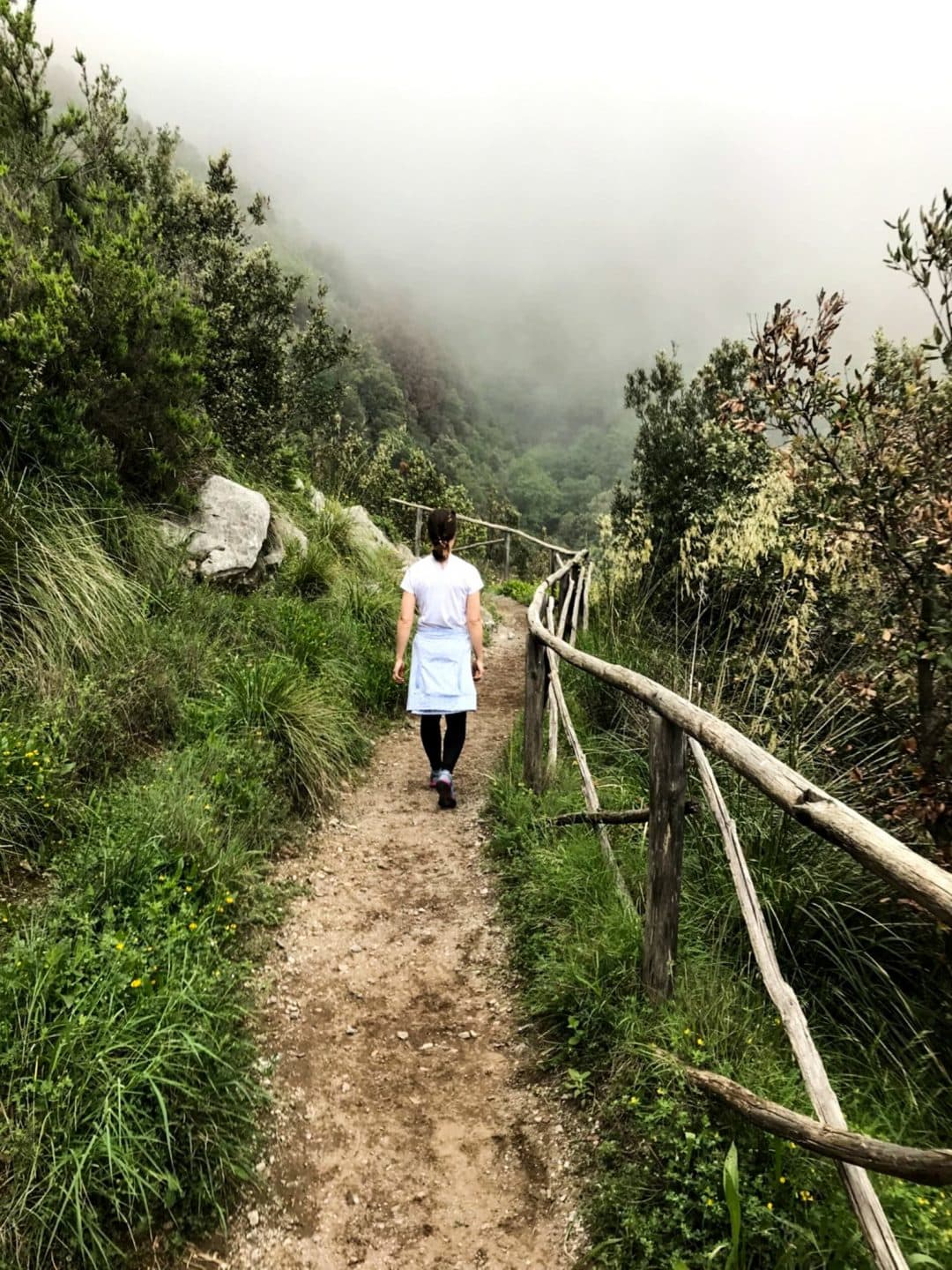 If you'd like to hike the whole thing, allow 2 ½ hours for the bus ride and take this bus route from Positano to Amalfi-Bomerano. Grab a snack from a local store or cafe on the street on the way to the trailhead before you start, then use Google Maps (be sure to download an offline version if you don't pay for an international data plan) to navigate the trailhead. Once you reach the other end in Nocelle, have a lemon granita at Lemon Pointe, and then take the local Positano bus from Nocelle back into Positano, which will take about 30 minutes (unless you want to take the 1700 steps from Nocelle down into Positano).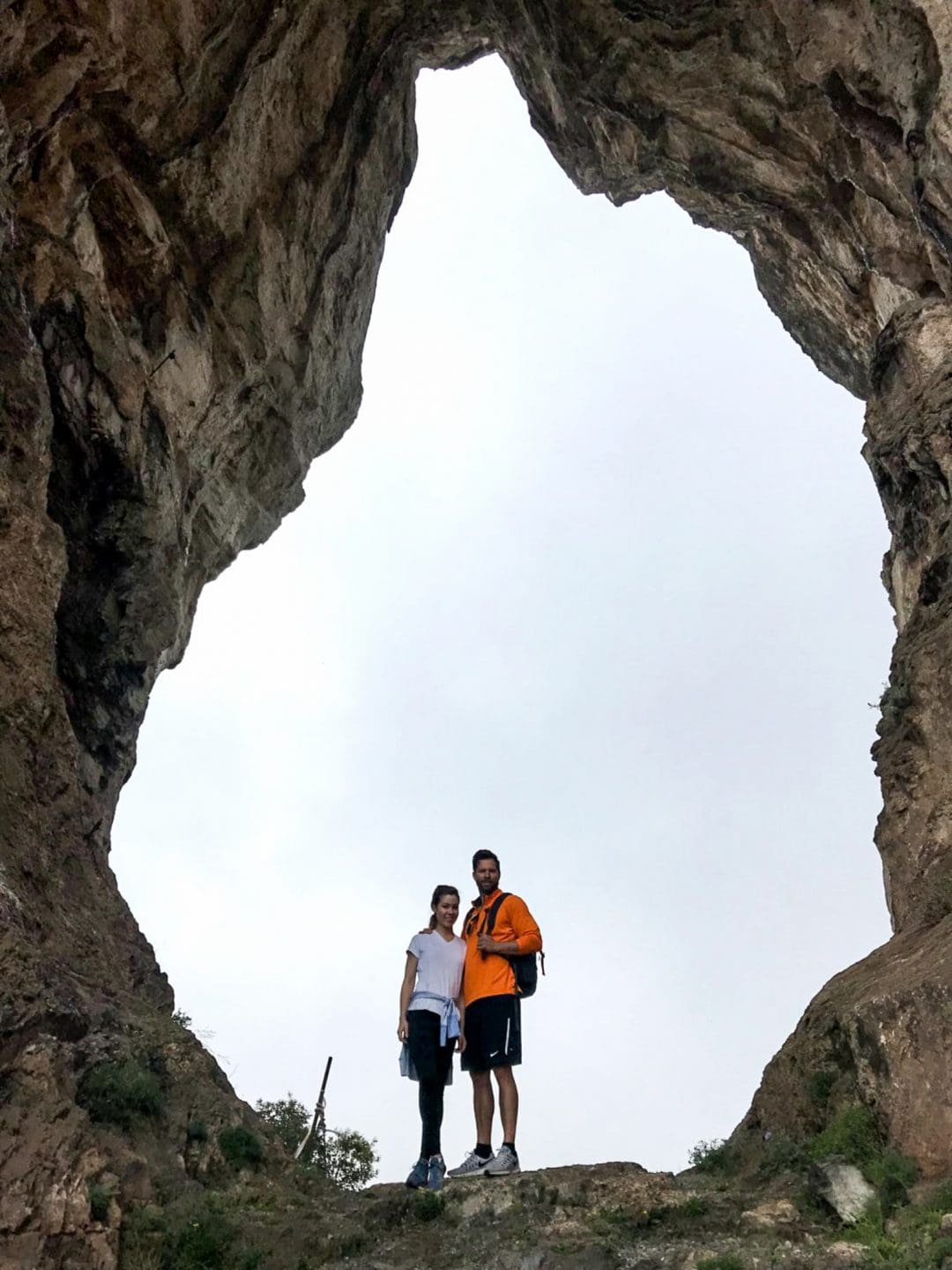 Day trip to Capri (full day) - it's hard to stay in Positano and NOT visit Capri, as the island is stunning and so iconic! However, NOTHING about Capri is budget friendly. For starters, it's 40€ per person for a round-trip ferry ticket to get there, which is the only way to access the island. You can easily purchase a ferry ticket at the main Positano marina, or

reserve a ticket early online

. The ferry spots fill up very quickly, so I recommend at least purchasing a ticket the day before you go.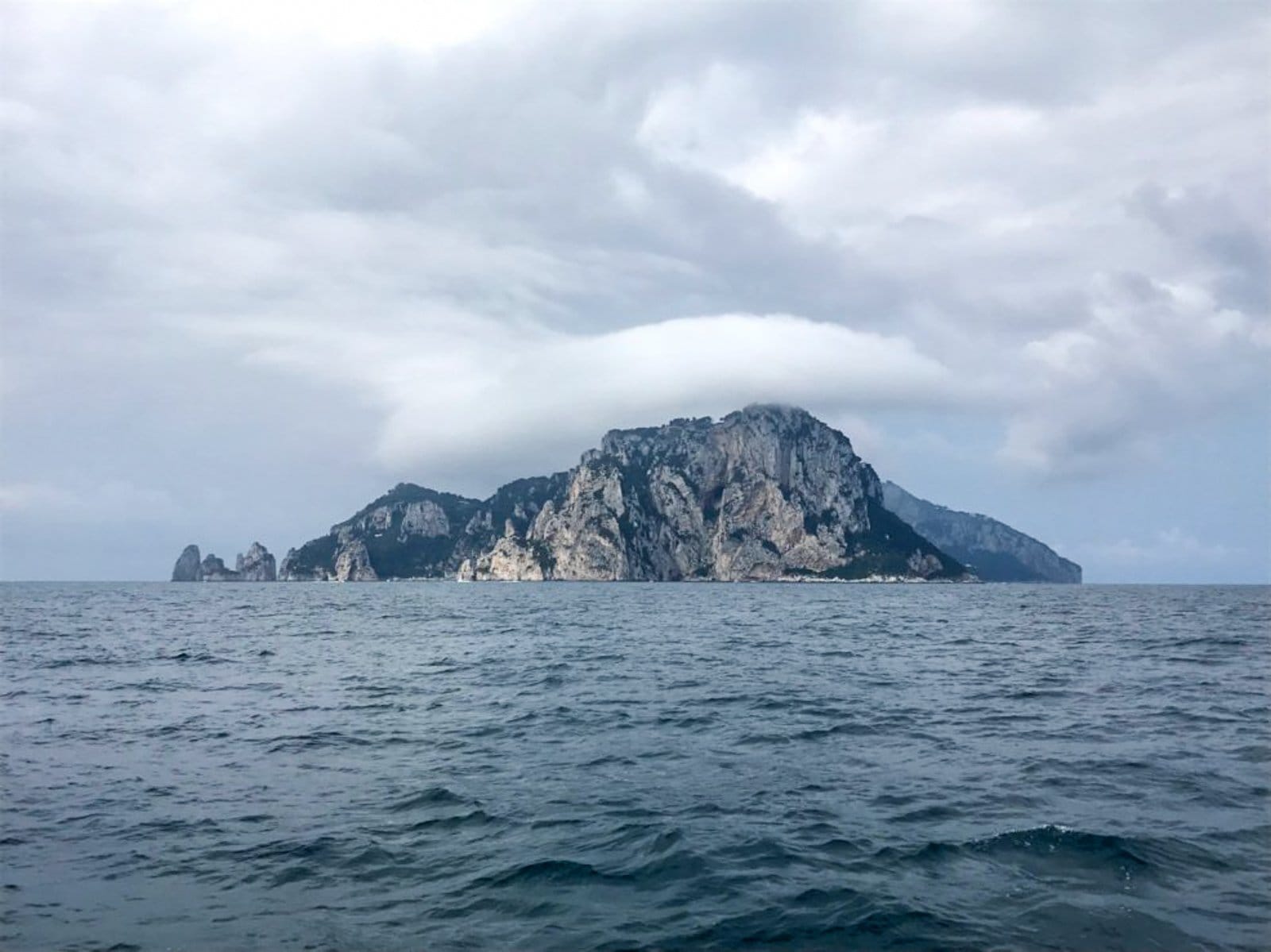 You can easily spend a day visiting both sides of the island - Capri and Anacapri, after the hour-long ferry ride. This resource was by far my favorite for getting around the island. Once we arrived, we decided to go straight to Anacapri by foot, which involved taking the harrowing Scala Fenicia stairway all 1000 stairs up to the town. I still can't decide if that was a good decision or a bad one - but it was very challenging! Either way, our ultimate goal was to see the home of Swedish physician Axel Munthe, Villa San Michele, and it did NOT disappoint. Some of the most stunning views I have ever seen and a tour of the most gorgeous hillside home. It cost 12€, and was well worth the ticket price! Once we accounted for the ferry cost, museum ticket, a large panini, 2 bus tickets, 2 waters, and 2 gelatos, the cost of visiting Capri for the day was about 150€, which was by far the most expensive day of our trip!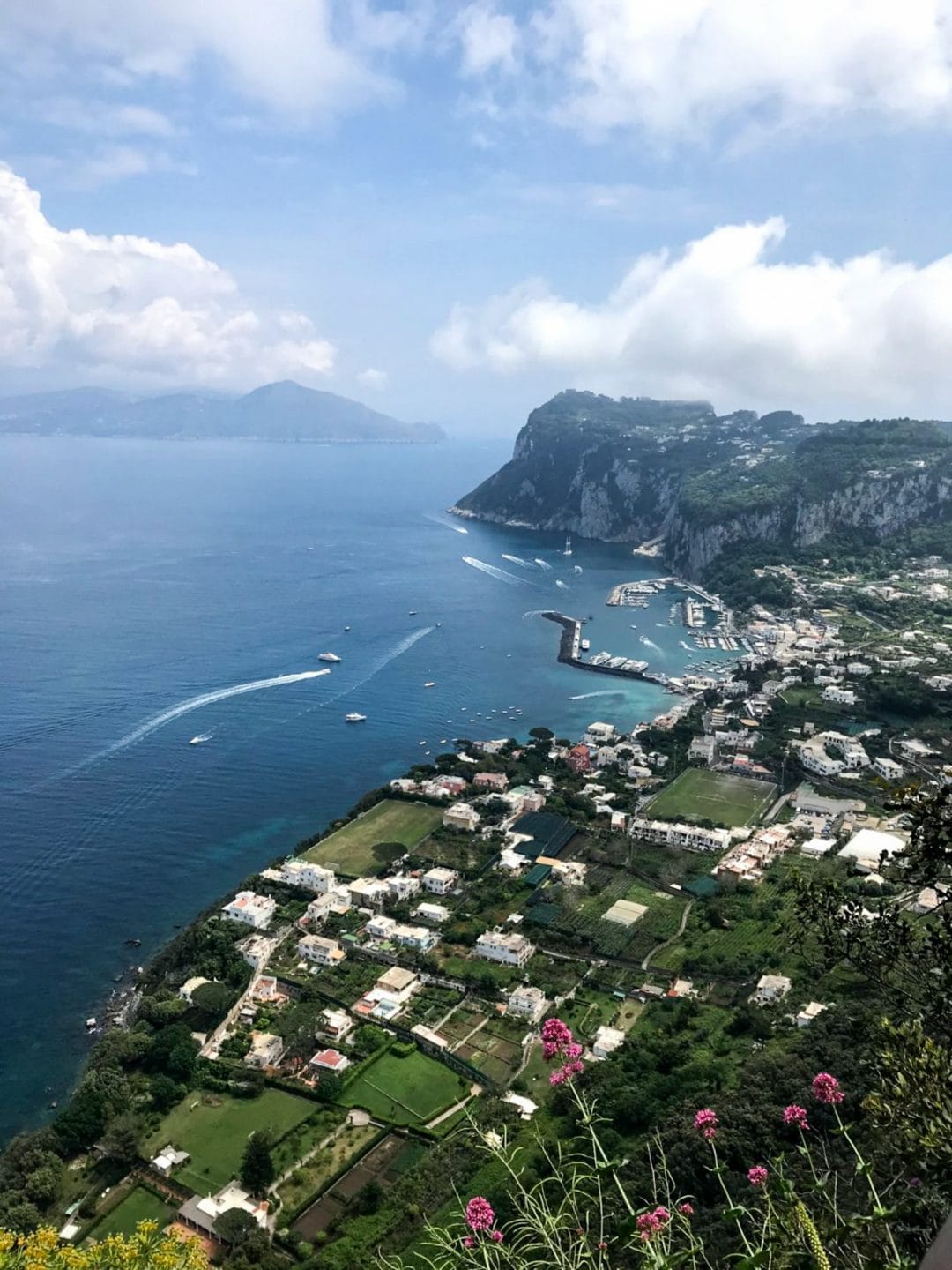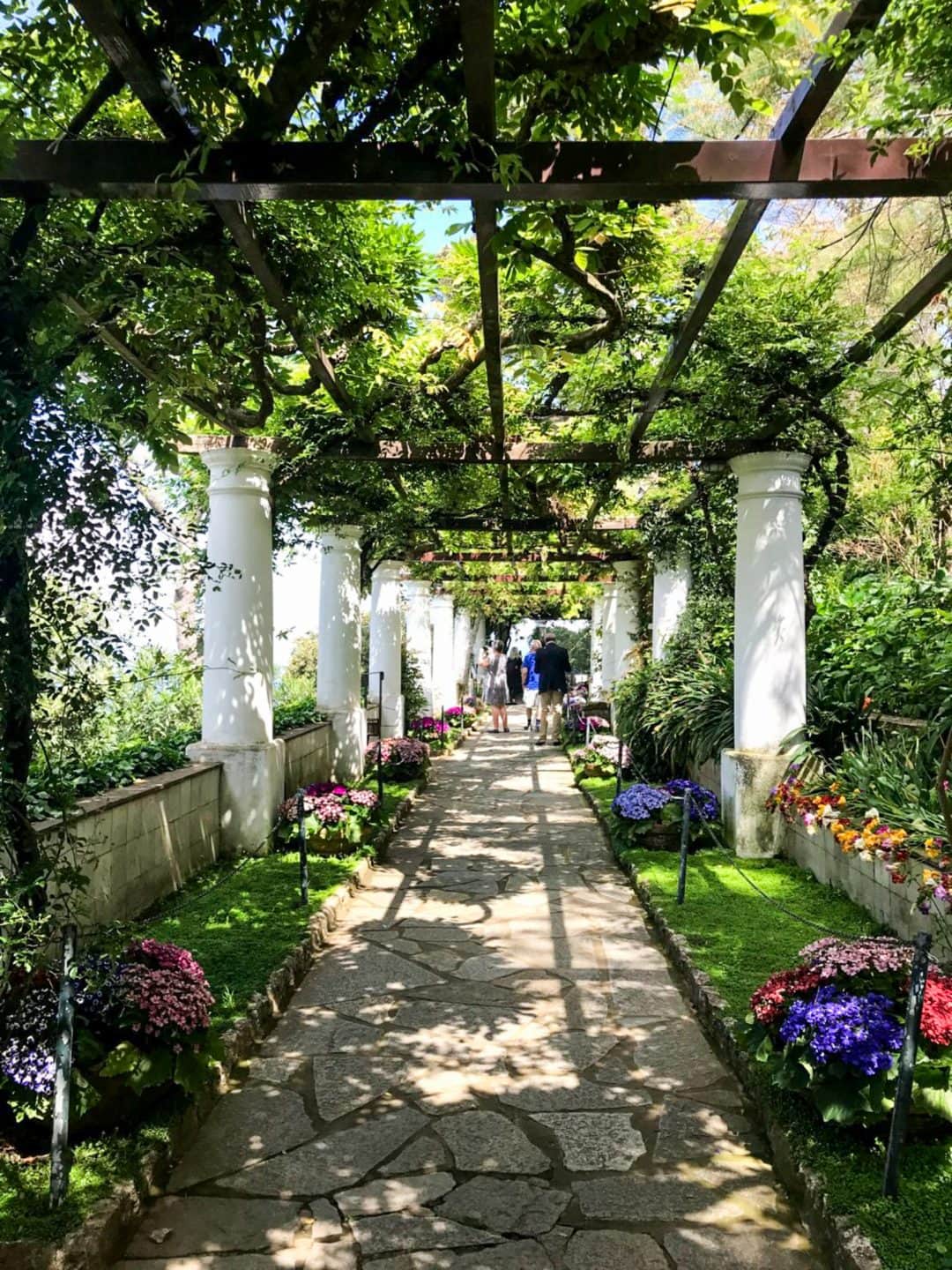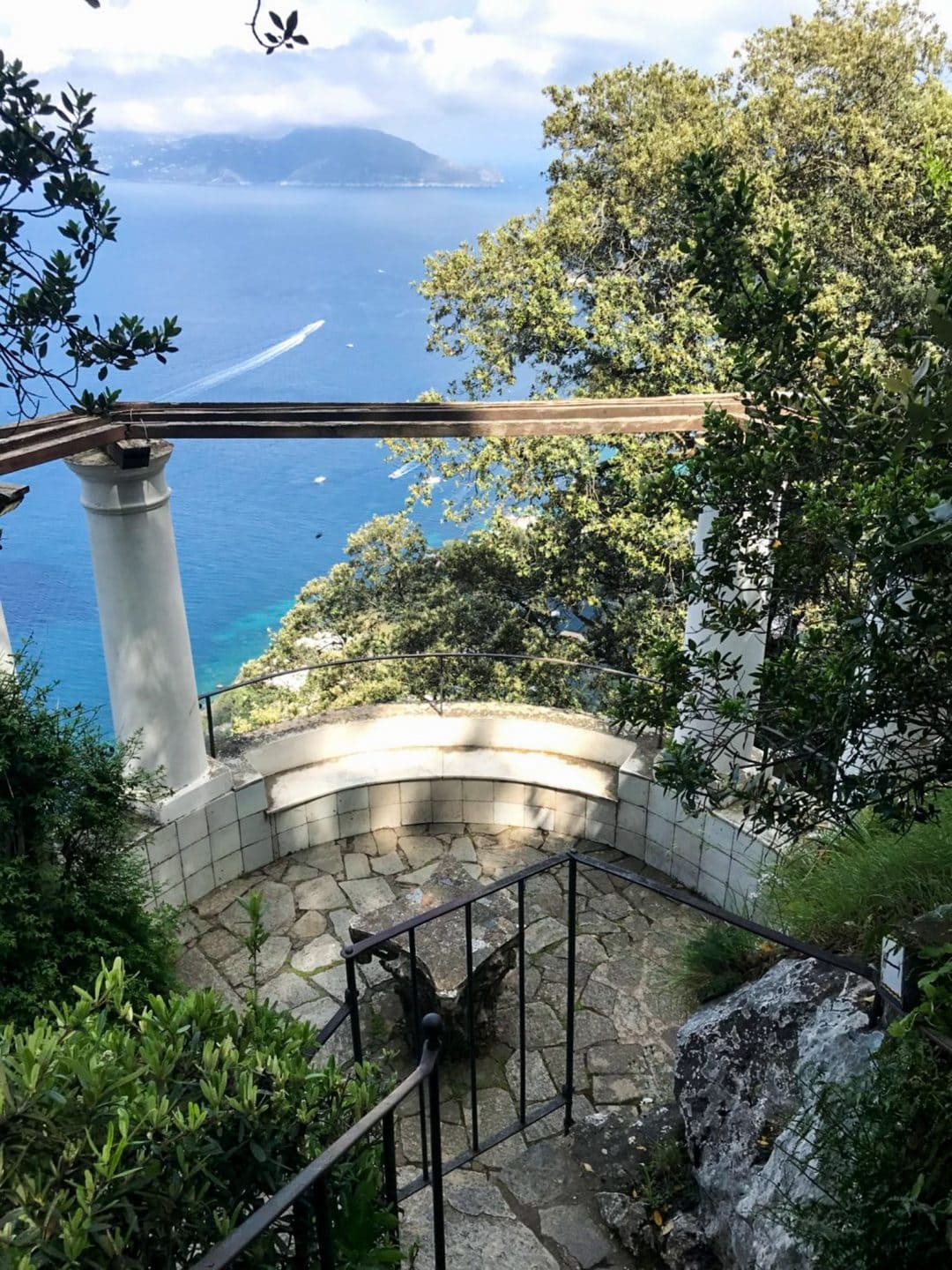 Dining in Positano + Capri on a Budget
Capri
Salumeria Da Aldo

- grab a HUGE panini here for 6€ that will fuel you throughout your whole day on Capri. Located just off the marina, this is the island's best kept foodie secret. Here you will see local ferry drivers and workers getting their lunch - which is a good sign!

Buonocore Gelateria

- near the end of your day exploring Capri town, the smell of freshly baked waffle cones is hard to ignore. This is by far the best gelato to be had on the island and a can't miss treat
Positano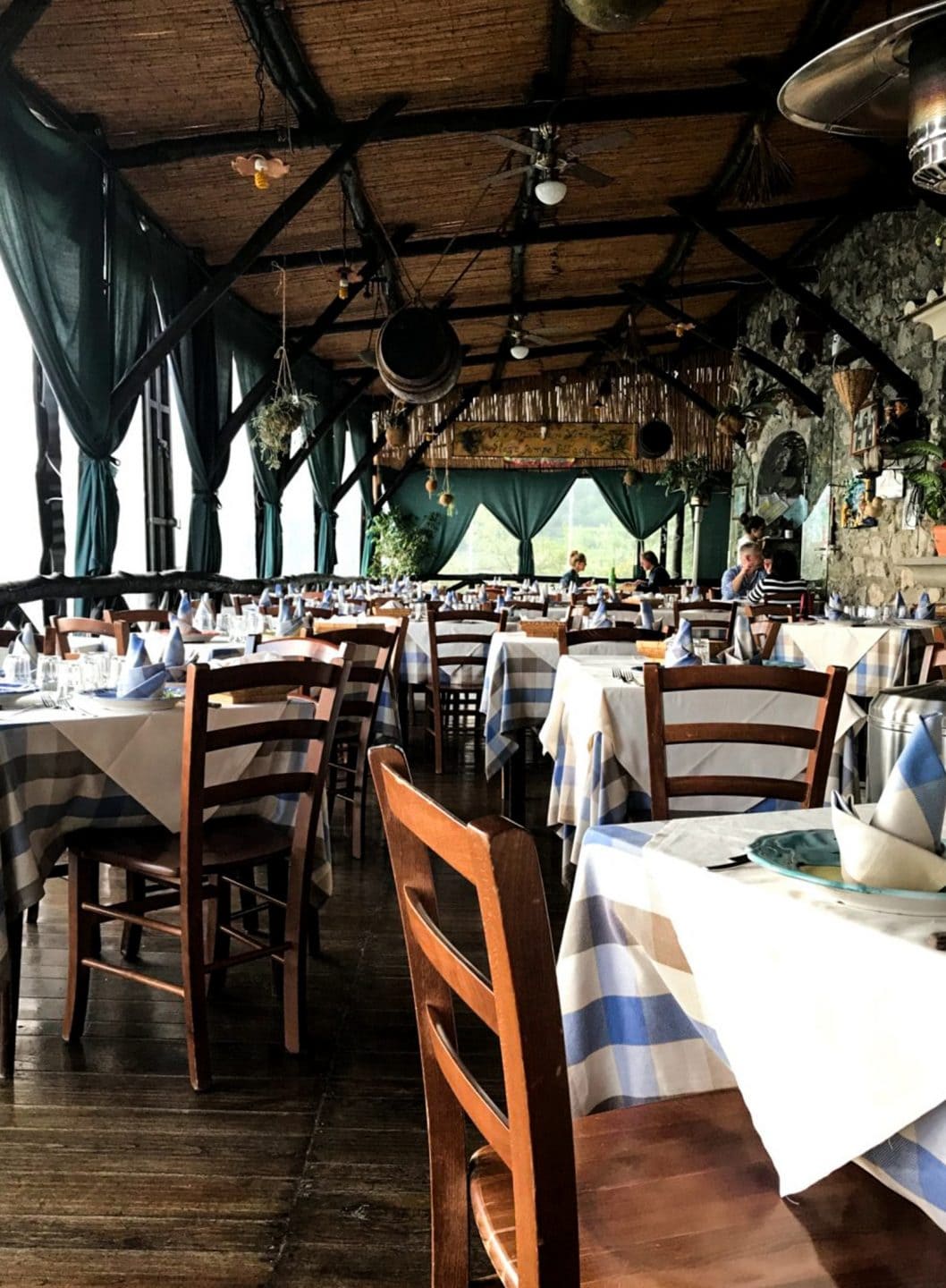 Not recommended: we made the mistake at eating at one of the more "glamorous" hotel restaurants off of the beach in Positano, Buca di Baco (because it was my birthday). It was filled with American tourists (which is only a negative that means the food probably isn't good), way overpriced, and the food was just not good. Neither Ryan or I finished our meals, which is pretty sad!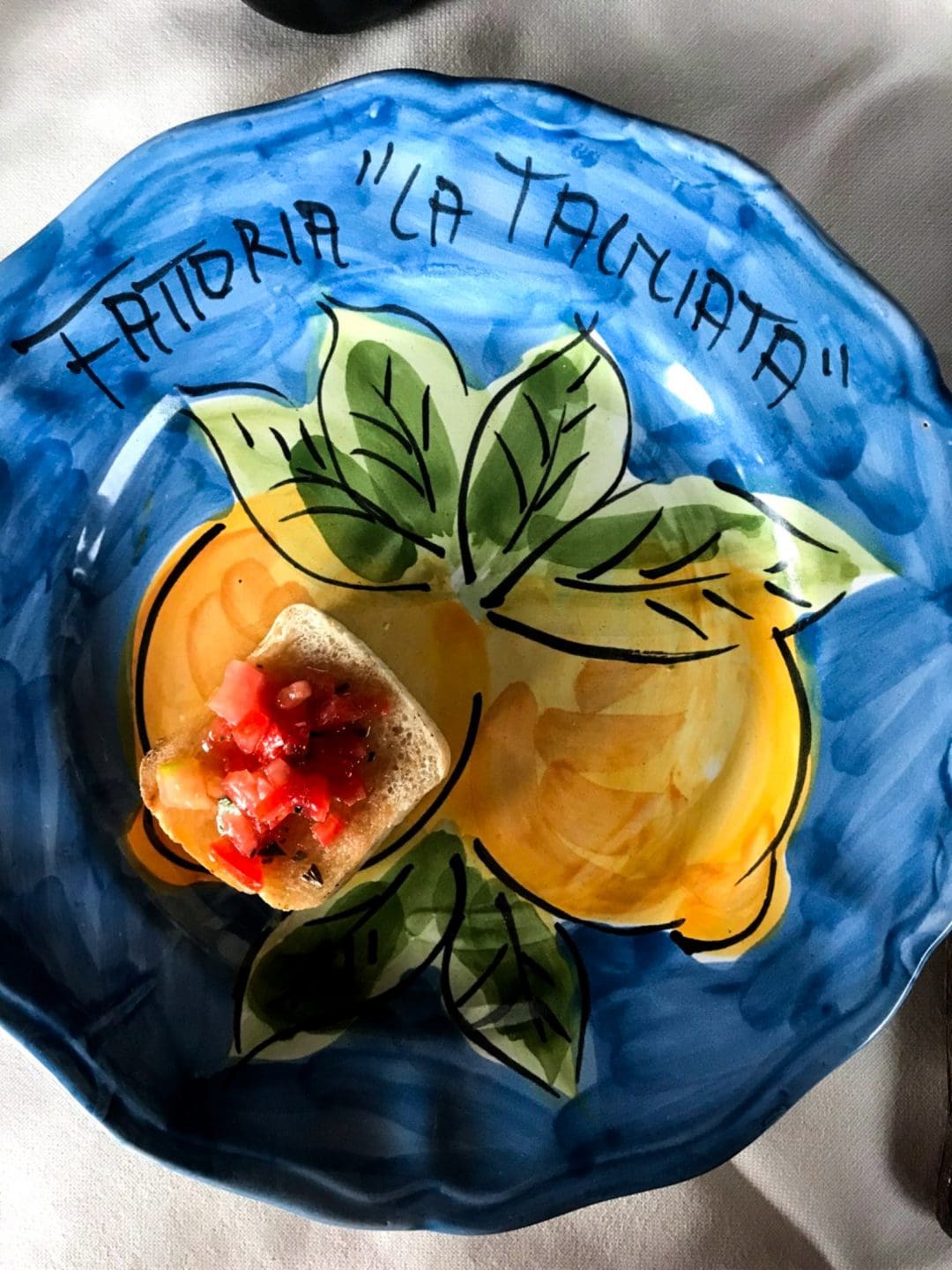 Overall Takeaways and Tips
When to visit - we visited the first week of May, and you could tell tourist season was about to be in full swing. For lower crowds and better prices on accommodations, visit in October, November, March, or April, but be prepared for chilly weather.
Packing and getting around - trust me, if you bring any more than a carry on suitcase and a backpack, you will loath every extra thing to carry. It is really difficult to get luggage around the Amalfi coast if you don't have a private car. The lighter you can travel, the better. This is another reason why I recommend the Airbnb route, as they often include clothing washers.
Clothing - Positano was much chillier than I thought in May, so the best option is to pack layers you can mix and match, and only comfortable walking shoes. You will be walking a lot more than you anticipate!
Nausea meds - if you are prone to even the slightest bit of motion sickness like I am, non-drowsy anti-nausea medication will save your trip. I ended up needing it on all ferry and bus rides longer than 10 minutes in Positano. The roast are extremely narrow, hilly, and winding.
Making reservations - Italian dining culture involves lingering over the dinner meal for multiple hours and late into the night. Most restaurants only have one dinner seating, two at the most, so getting a reservation is a must during tourist season. A lot of restaurants expect you have one as well.
Expenses - while many parts of Italy are extremely affordable and budget-friendly, Positano and the Amalfi Coast were the most expensive locations we have visited in the country. It is becoming more and more crowded with tourists in this region, and prices continue to skyrocket. My biggest takeaway was to have a small breakfast of pastry and a coffee, snack for lunch or cook it at your apartment, and then only do dinner out. Take advantage of public transportation, and walk as much as possible!
I hope you enjoyed this guide to Positano and find it helpful in determining if/when/how you would like to plan a visit! I'd love to know your feedback, so please leave a comment below!