Lemon Laine is one of my favorite beauty finds in Nashville, TN - they are a natural beauty and wellness shop with a custom facial oil bar!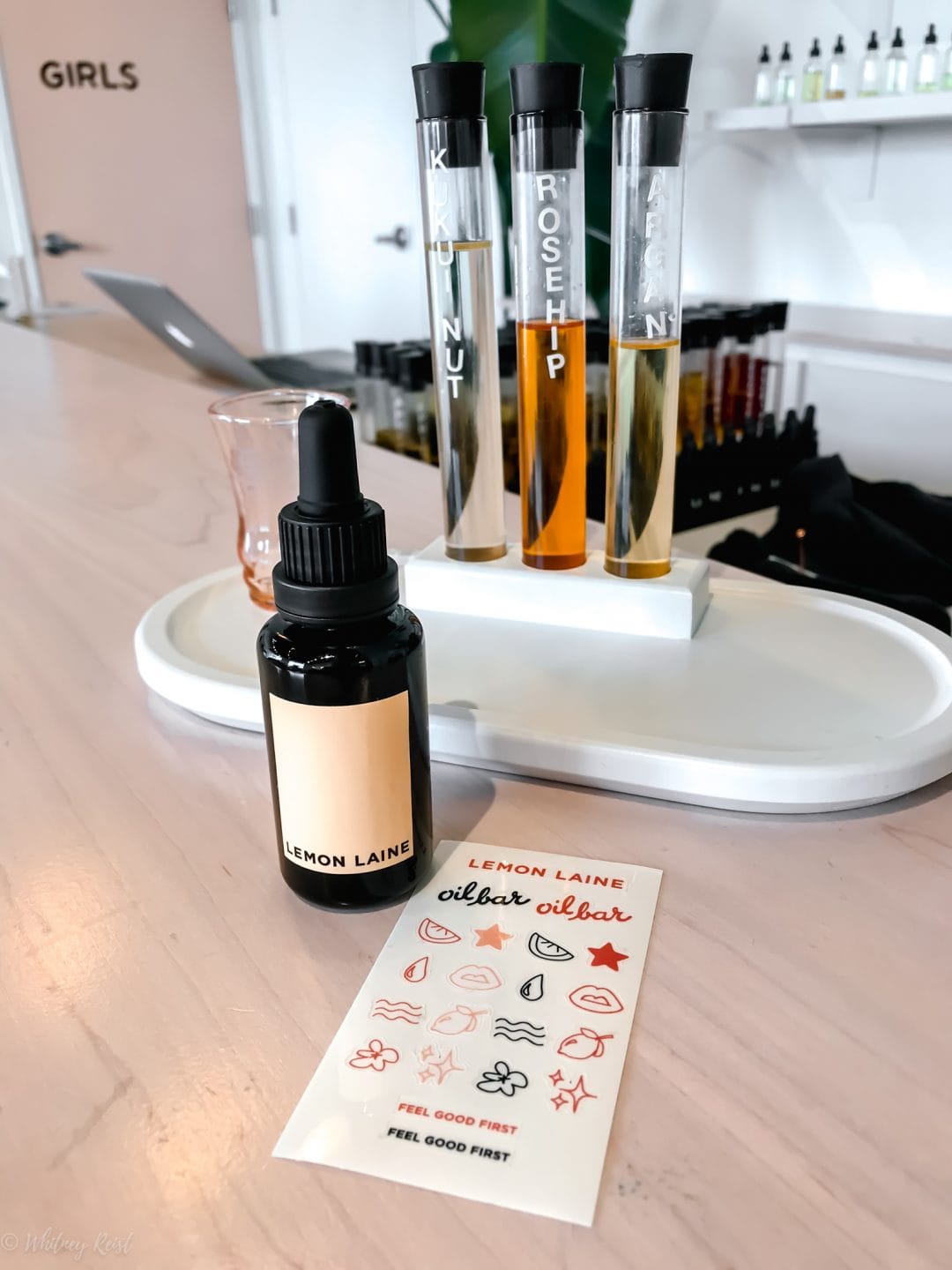 Friends! Today I'm taking a break from my regularly scheduled food and recipe content to share about a recent find in Nashville, TN. As dietitian chef, lover of food, travel, health, and wellness, I'm always on the hunt for businesses in the greater Nashville area that are on the forefront of innovation on these topics and that offer a unique customer experience! I discovered Lemon Laine while researching fun things to do for a girl's day trip to Nashville. They are located in East Nashville - close to a favorite brunch shop and TWO of my favorite dessert shops. Once I saw their gorgeous Instagram feed and learned about their commitment to natural skincare and wellness, I new I had to make a visit! Oh, and did I mention that the founder's name is Laura Lemon?!? I really don't think there could be a cuter name.
Planning a Visit to Lemon Laine
Planning a visit to Lemon Laine could involve a few fun options: you could just pop into the store to shop their uniquely curated selection of skincare and wellness products, attend an expert-led class or demonstration around a particular topic, or come for a scheduled appointment at their custom facial oil bar. I chose the latter, and booked my appointment online through their website scheduler. It could not have been easier! An oil bar appointment is $65 and includes one ounce of a custom facial oil, complimentary beverage, and a personal consultation.
Once I arrived for my appointment, I drooled over the store's cheerful and bright aesthetic - there were so many beautiful details to enjoy. And as you can probably tell, I love any shade in the grapefruit/coral color spectrum (hence my website/branding!), so the decor instantly spoke to me!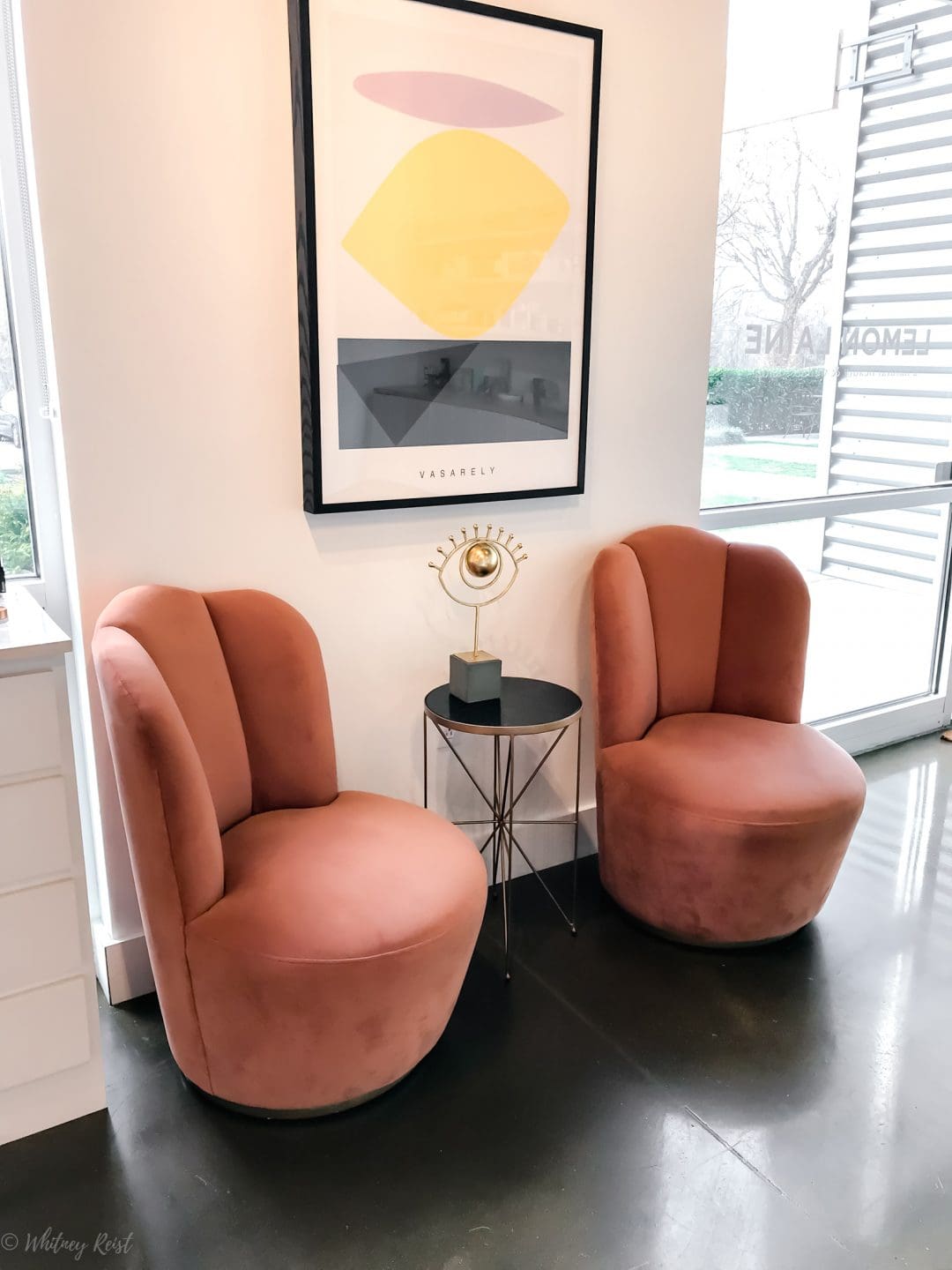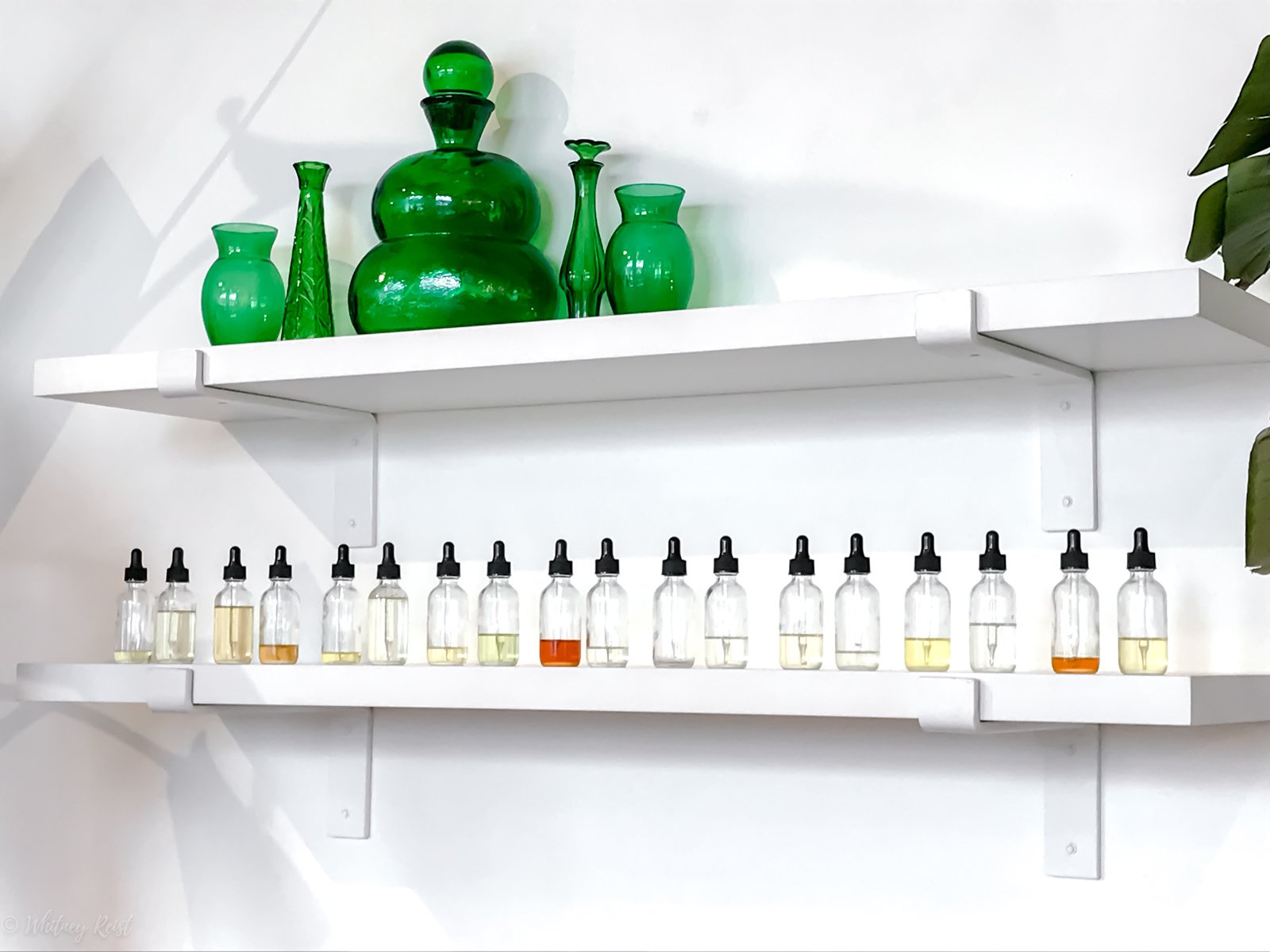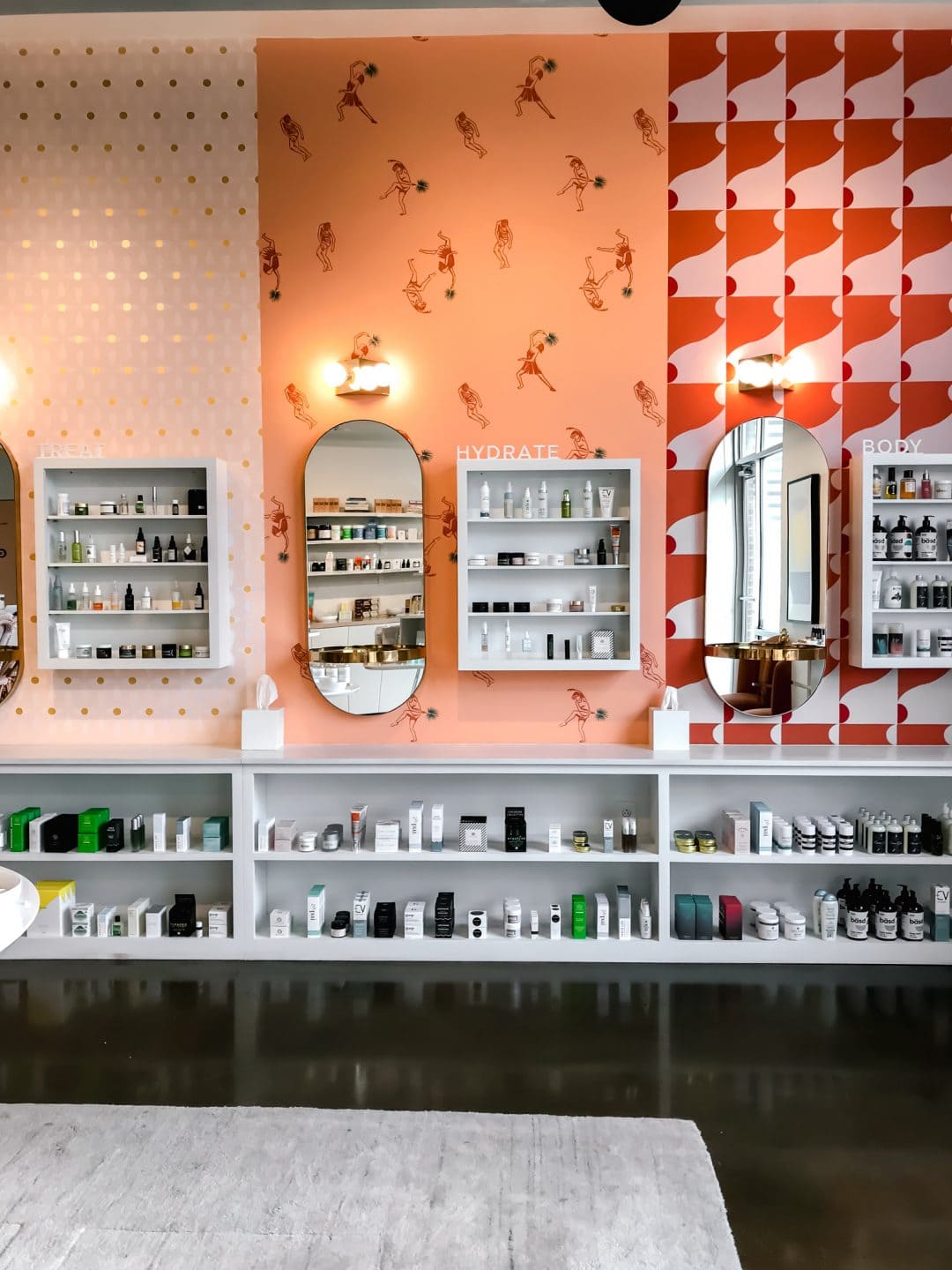 What to Expect at Lemon Laine Oil Bar
Once you arrive for your appointment, you will be treated to a complimentary beverage to sip on during your consultation. Then a specialist will chat with you about your skincare routine (or lack thereof!), skin concerns and wellness goals. The custom facial oils are based in jojoba oil and then mixed with essential oils and and serums according to your skin type and concerns. The specialists at Lemon Laine are so friendly and knowledgeable - it was really easy to talk to them!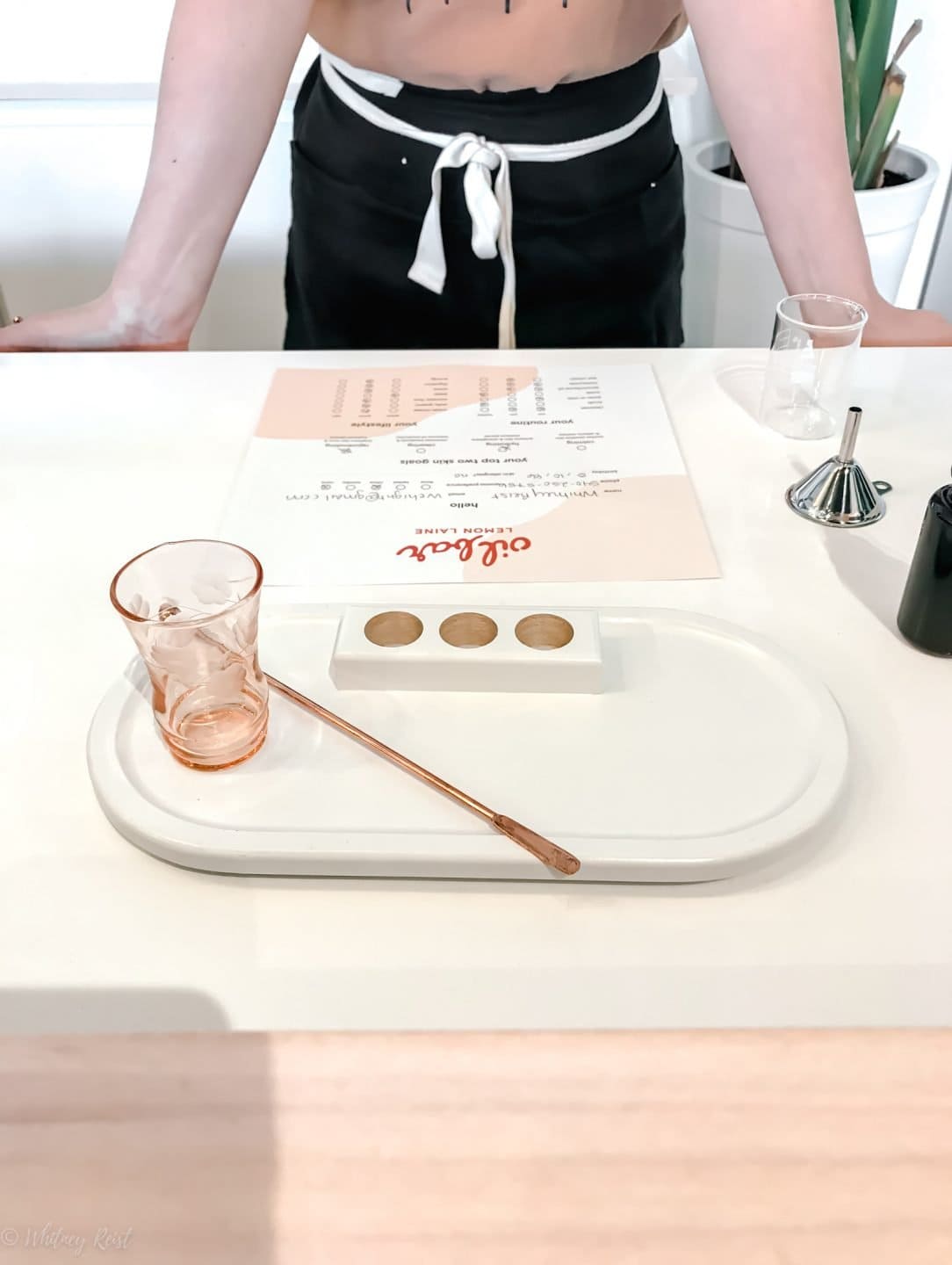 My personal skin type is normal-dry, with concerns of dullness, dry patches, and prevention of fine lines and wrinkles. So I received the hydrating oil base with custom additives of kukui nut, rosehip, and argan oils. You also get to choose the scent of your facial oil with the addition of essential oils. I LOVE all things that smell bright, clean, and citrusy, so the specialist mixed a combo of grapefruit and ylang ylang essential oils into my solution. It smelled SO amazing and I was fascinated by all of the fun facts I learned about each component of my facial oil.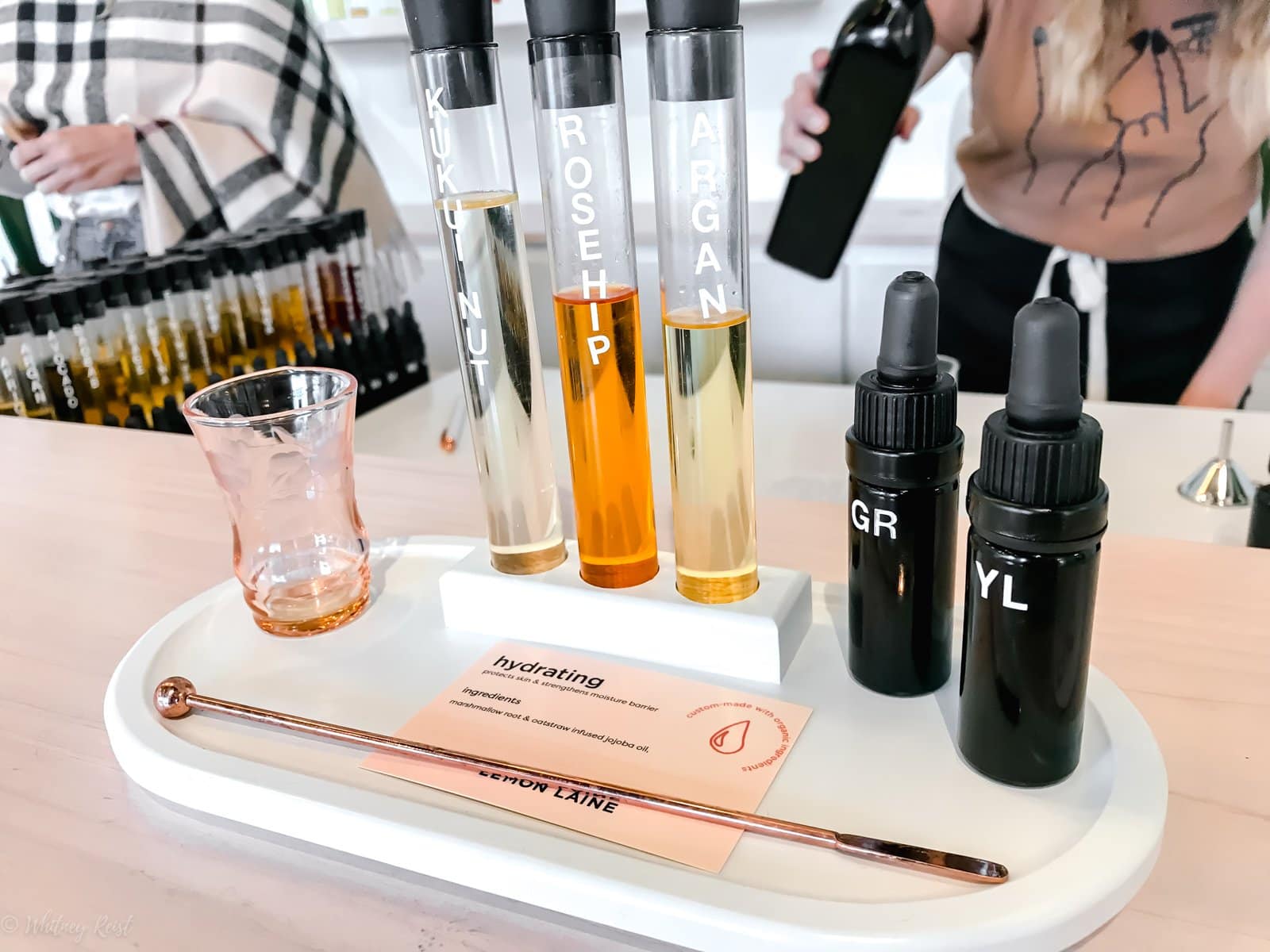 Once your facial oil is mixed, it is transferred to a 1-ounce dark glass bottle that you can decorate with the CUTEST stickers. I mean, really, every child at heart loves the chance to play with stickers! I've been really intrested in trying the gua sha facial massage technique for a while as well, so I talked with my specialist about using my new oil with gua sha tools. She recommended some resources for finding tutorials on the massage technique, and I ended up purchasing some beautiful jade gua sha tools while I was there to go with my oil (a set of two was $16).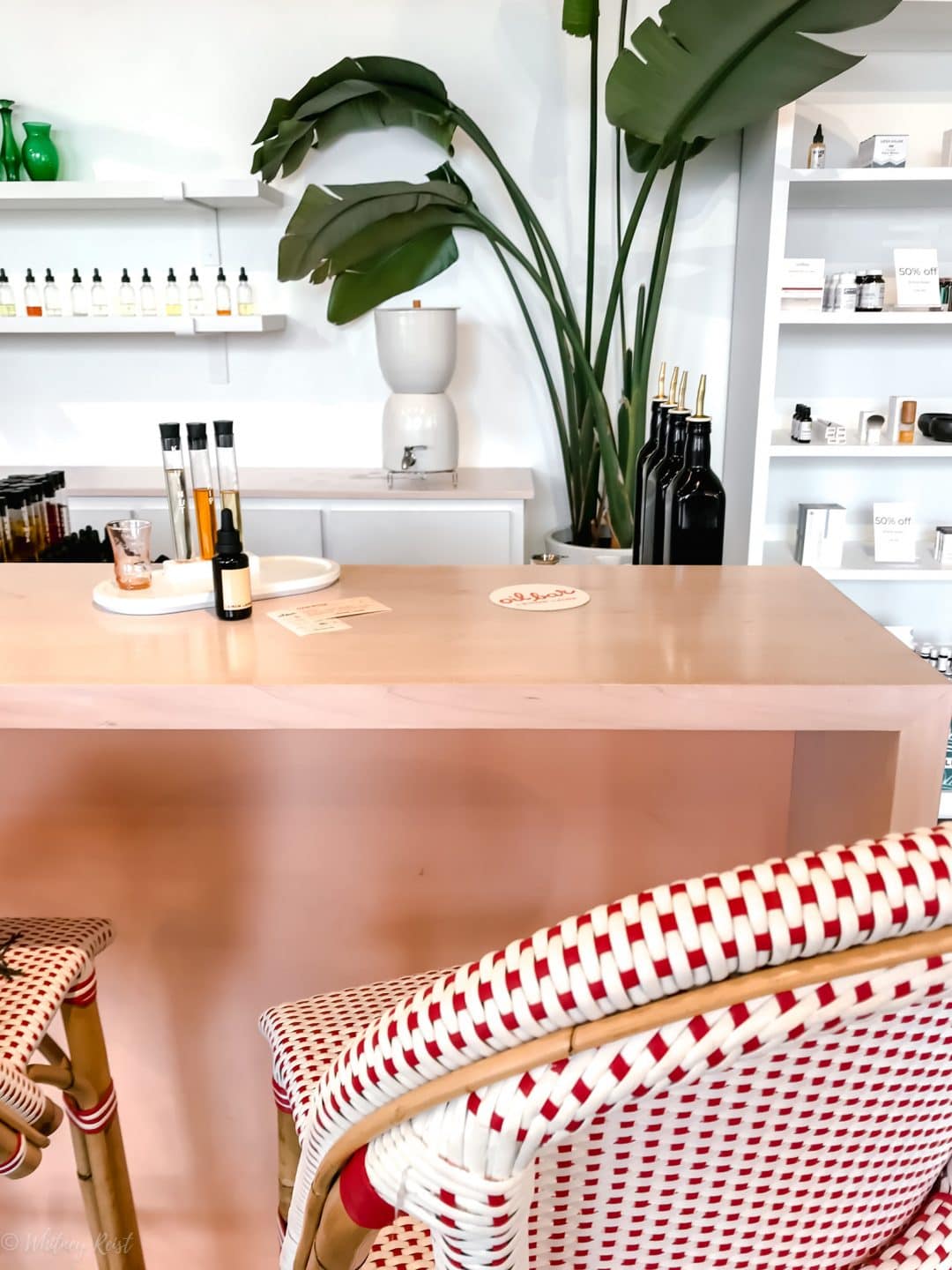 I've been using my oil 4-5 times per week now as part of my nightly skincare routine. It's been 4 months since I started using it and about ⅓ of it has been used. A little bit goes a LONG way - I tend to use 2-3 drops per application - so I expect it to last about a year. I've definitely notices a difference in the softness and radiance of my skin, and a visible difference in my skin's tightness/elasticity after using the gua sha tools. I love that Lemon Laine keeps your personal oil profile in their system, and offers a 20% discount off of refills. They make it easy to continue using your unique formulation!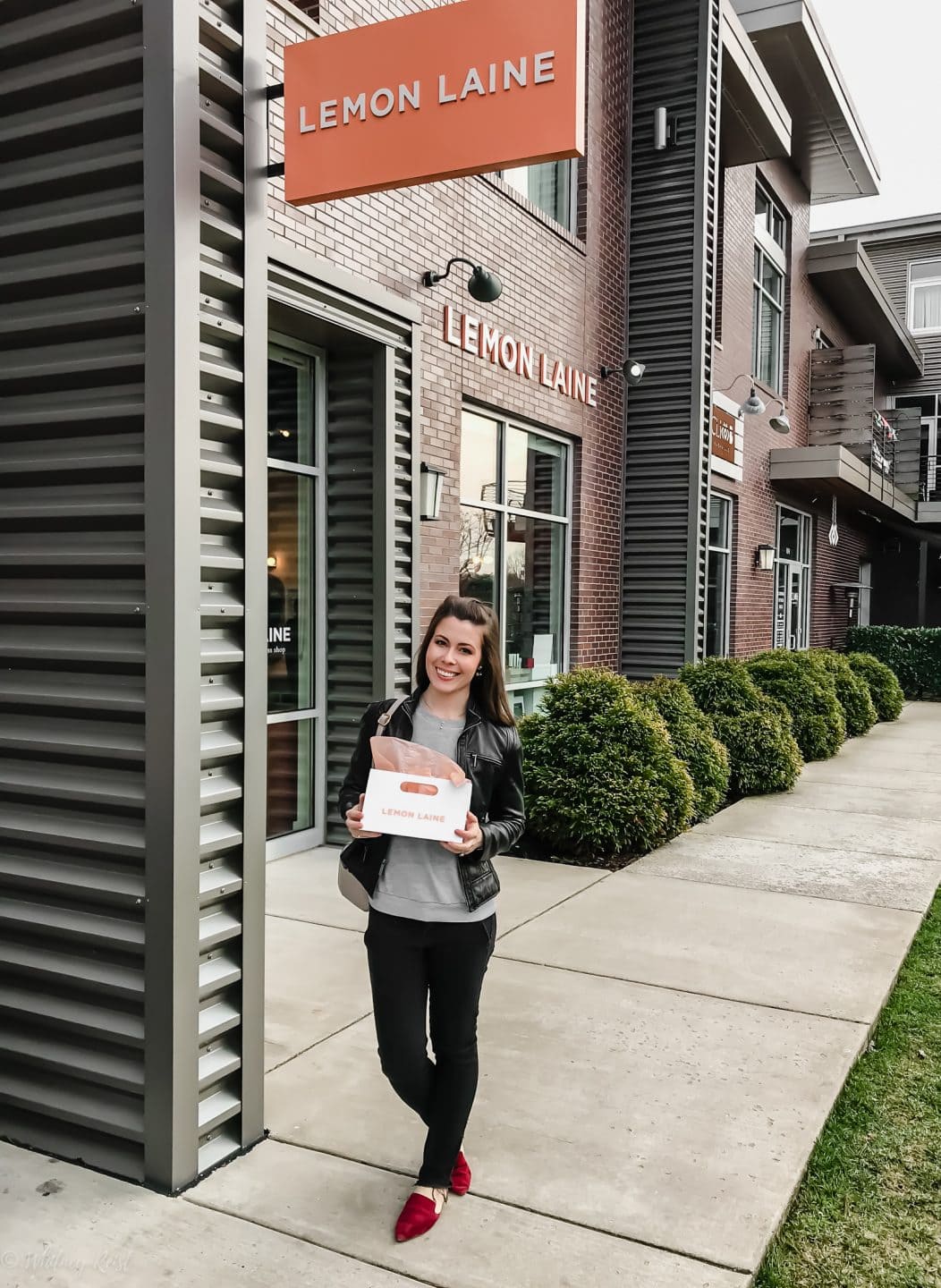 Other Nashville Recommendations
If you decide to make a trip to Lemon Laine and are in the East Nashville area, I highly recommend grabbing brunch or lunch at nearby at Marche Artisan Foodss. If Anthropologie had a restaurant, it would probably look something like this! Marché is a delightful European-style cafe with locally-sourced food, tea and coffee. They have a delicious menu that changes daily - I absolutely love their savory crepe special of the day or the croissant French toast! After you visit Lemon Laine, head next door to either Jeni's Ice Cream or Five Daughter's Bakery for a sweet treat. The Frosé sorbet at Jeni's or chocolate sea salt donut at Five Daughter's are two of my ALL-TIME favorite treats!
Are you planning a trip to Nashville anytime soon? Be sure to check out my Nashville page that is full of all my top recommendations and tips for visiting!