Recently, I received a lovely question from a teenage reader in my e-mail that I thought would be fun to share. I thought it was so sweet that she took the time to reach out, and it really made my day. I love to have conversations about cooking and food, so of course, I responded right away! I'm sharing the question below, along with a more elaborate answer in the hopes that we can all learn and share what has been helpful in individual efforts to become better cooks. I hope you enjoy it!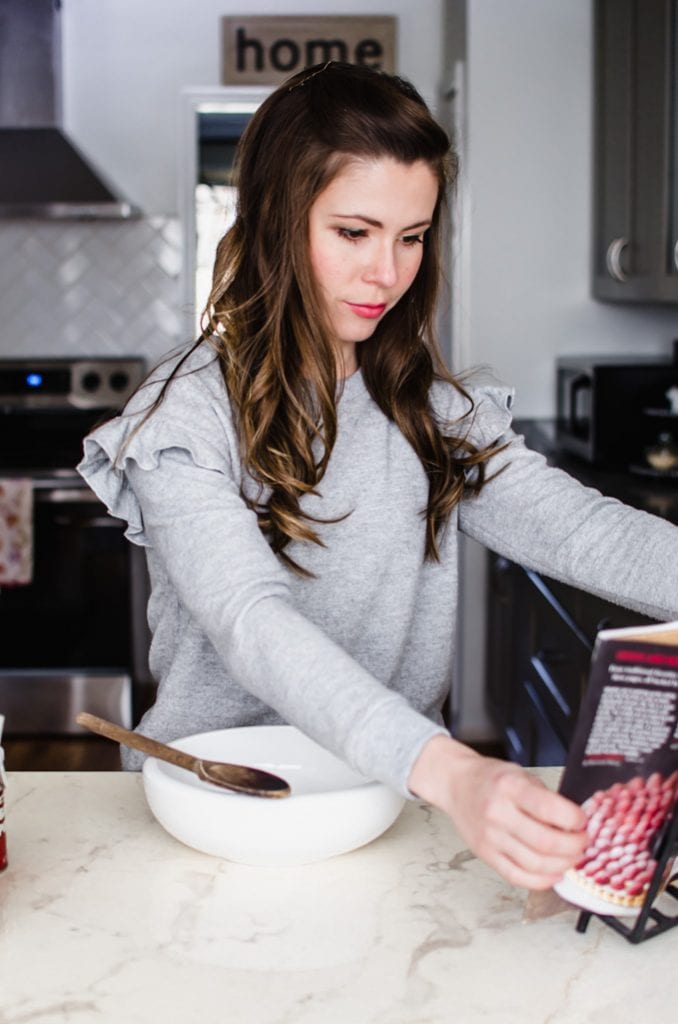 Question: Hi, Whitney, my passion is to cook. my weakness is how to make the food taste perfect. I am only 13 and will be 14 in March so I am just learning some things. Sometimes when I cook I always miss something like a seasoning, especially when I am baking.
Read through the entire recipe before you start cooking.
Whether you are a beginner cook, a seasoned homecook, or a professional chef, reading the entire recipe before you start cooking is a MUST. And if you are developing/creating your own recipe, writing out the steps you think you will take beforehand and then adjusting them throughout testing is essential. If a term or technique - for example, peeling and cutting a butternut squash - is unfamiliar to you, look it up on YouTube and watch a video for further instruction before you begin cooking the recipe.
There is a WEALTH of information - including step-by-step photos and videos - of cooking techniques demonstrated by professional chefs on the internet, so take advantage of this and do a little extra research beyond what is written in the recipe you are attempting to make. It is MUCH easier to cook these days because of the internet, but yet people seem to be doing it less and less. When I first started cooking 20 years ago, I was lucky if the recipe I wanted to try had one picture of the finished product. Most of what I learned to cook came from newspaper or magazine clippings (can you believe it???), so reading the recipe all the way through (and sometimes more than once) was critical if I was going to produce something edible!
Master the habit of mise en place.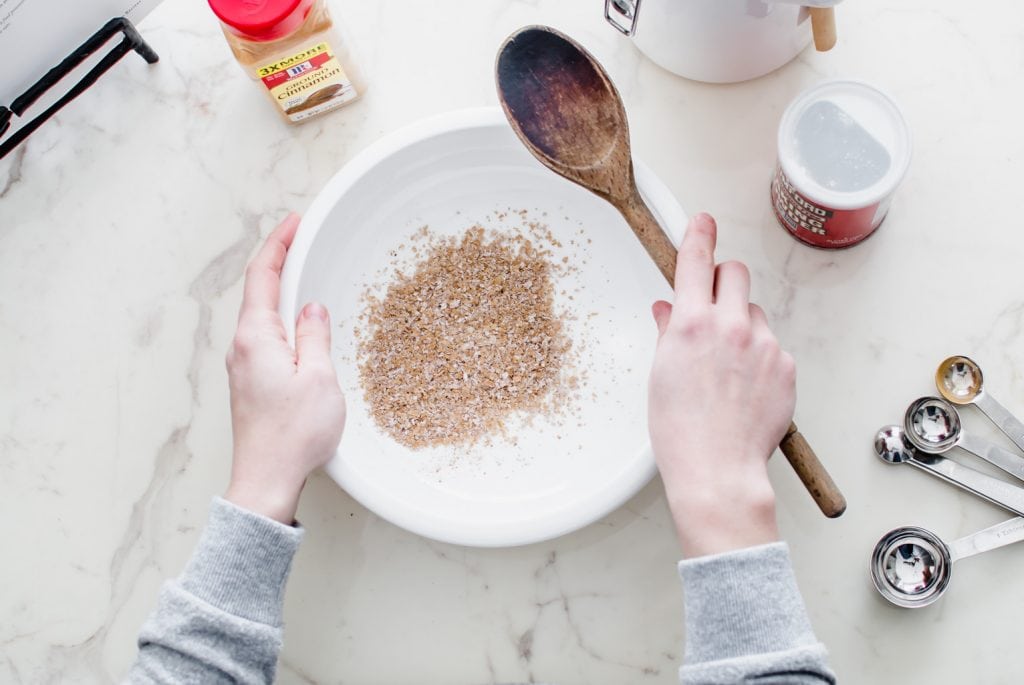 The French term mise en place simply means "everything in its place." This was one of the first terms I learned in culinary school, and was a mandatory step we took before we could attempt any recipe in class. Basically, mise en place is getting your kitchen space ready for cooking by taking out all the ingredients you will need to make a recipe, measuring them, taking out the cooking tools you will need, and having everything within arms reach before you begin the recipe. Doing this has a few key benefits that will help you become a better cook and get more enjoyment of the cooking process:
Having the ingredients measured out ensures that you have what you need to make the recipe before you start. It also decreases the likelihood that you will forget to add an ingredient once you start cooking!

Mise en place is the best way to improve your efficiency in the kitchen. Efficiency was something my chef instructors worked with me on every single day. They would encourage me to make one trip each to the fridge, pantry, and cabinets; gathering all I would need at once so I wouldn't have to backtrack my steps. If you think about it this way, a smaller kitchen workspace could be beneficial in helping you work faster!
Allow yourself extra time.
When you are first learning to cook - or even when you are making a new type of cuisine for the first time - allow yourself time and half what the recipe preparation time is. For example, if it says 10 minutes of prep time, allow yourself 15 minutes. It's ok if you need to double it, too! If you feel stressed because of time constraints in cooking, allowing yourself extra time to complete a recipe will help you think more clearly and focus on what you're doing instead of rushing through it and taking shortcuts.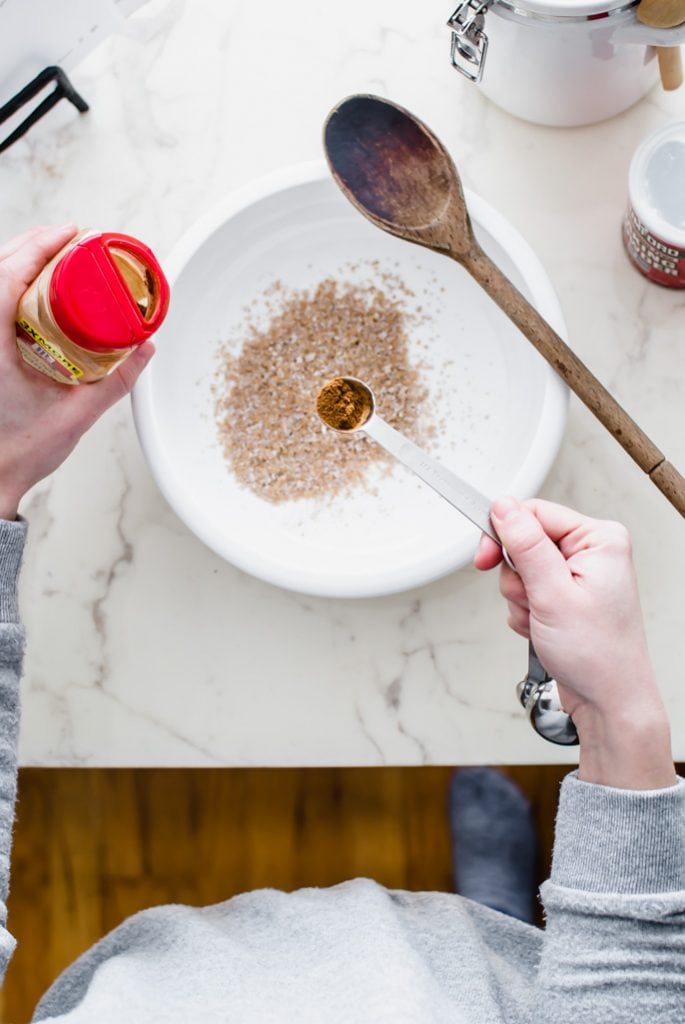 Know that practice makes perfect.
Ok - it's time for a moment of sheer honesty - I'm never happy with a recipe the first time that I make it. This has been the case since I first started cooking my from Nestle Toll House cookbook as a teen. In order for recipes to look and taste like I want them to, I often have to adapt them to my kitchen, taste preferences, and the tools that I have available.
Depending on your oven, stovetop, kitchen tools, baking pans, and even the temperature of your kitchen, recipes will need to be adjusted slightly to turn out just right. So give a recipe a second (or third!) chance before you write it off or give it a bad review. Practice makes perfect, so give yourself (and a recipe) grace and time to tweak things here and there, knowing you will master it with a few tries!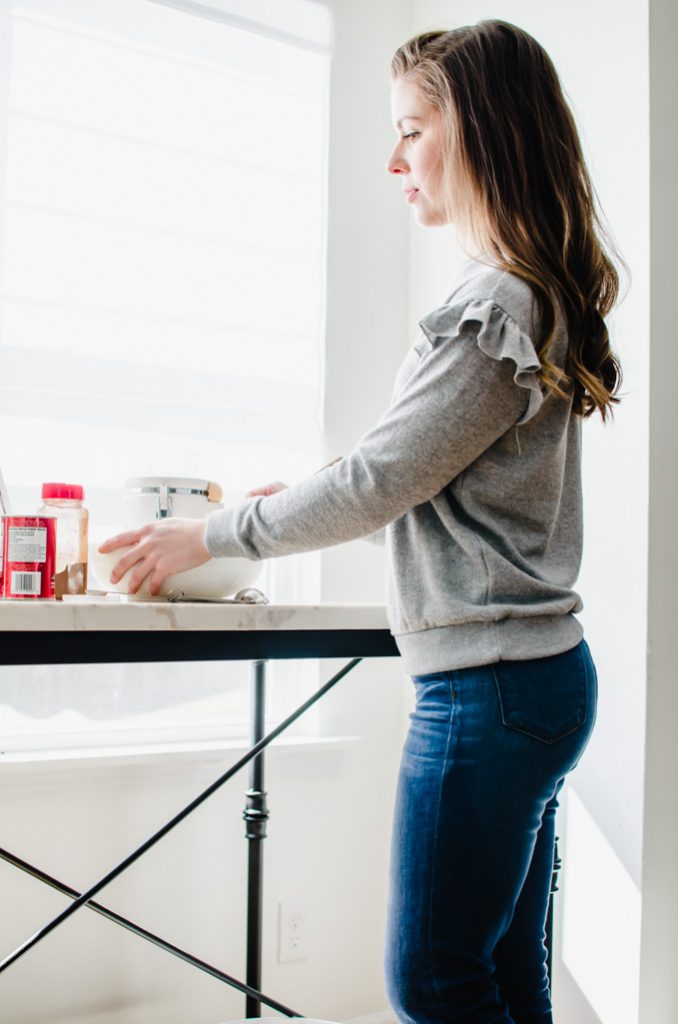 Develop a cook's intuition.
In addition to perfecting a recipe, practice will also help you develop what I call a cook's intuition. Let's say a step in a recipe takes longer than you think it should, or perhaps you need to substitute an ingredient for one that you don't have on hand. A cook's intuition will help you make the tweaks and adjustments along the way as potential problems arise. This is so important to have when you get to the point where you are making several recipes at once and need them to be done at the same time! Cooking is a process that requires troubleshooting from time to time, so be patient with yourself and keep trying! With time and practice, you'll be comfortable making adjustments in your own cooking process to ensure recipes turn out how you want them to!
And there you have it my friends! I hope you find these tips helpful and feel encouraged in your own cooking journey. No one does it perfectly the first time, and it's good to give yourself extra time when you are learning! If you have any tips or strategies that you've learned that are helpful in making you a better cook, please leave a comment and share. Or if you have questions about anything you've read, I'd love to hear from you!
Pin this, pretty please!