There's a fall uniform that every girl can rely on to help her look cute and stylish with minimal effort. It looks something like this: long sweater + layering shirt + necklace/blanket scarf + skinny jeans + ankle booties = ready to go! That's why I love dressing for this season so much! It's easy and effortless.
This post contains affiliate links to products I love and want to share with you! I receive a very small commission from any clicks or purchases made from the links, which goes toward day-to-day operation costs for Sweet Cayenne. As always, thank you for reading!
Outfit Details: Sweater: Nordstrom | Striped Tee: JCrew Outlet | Jeans: JCrew | Necklace: Banana Republic | Booties: Steve Madden | Tote: Target (similar here)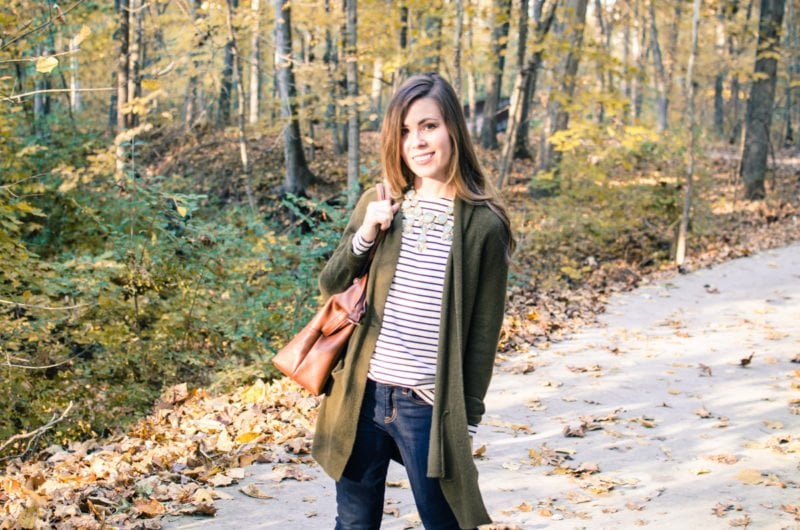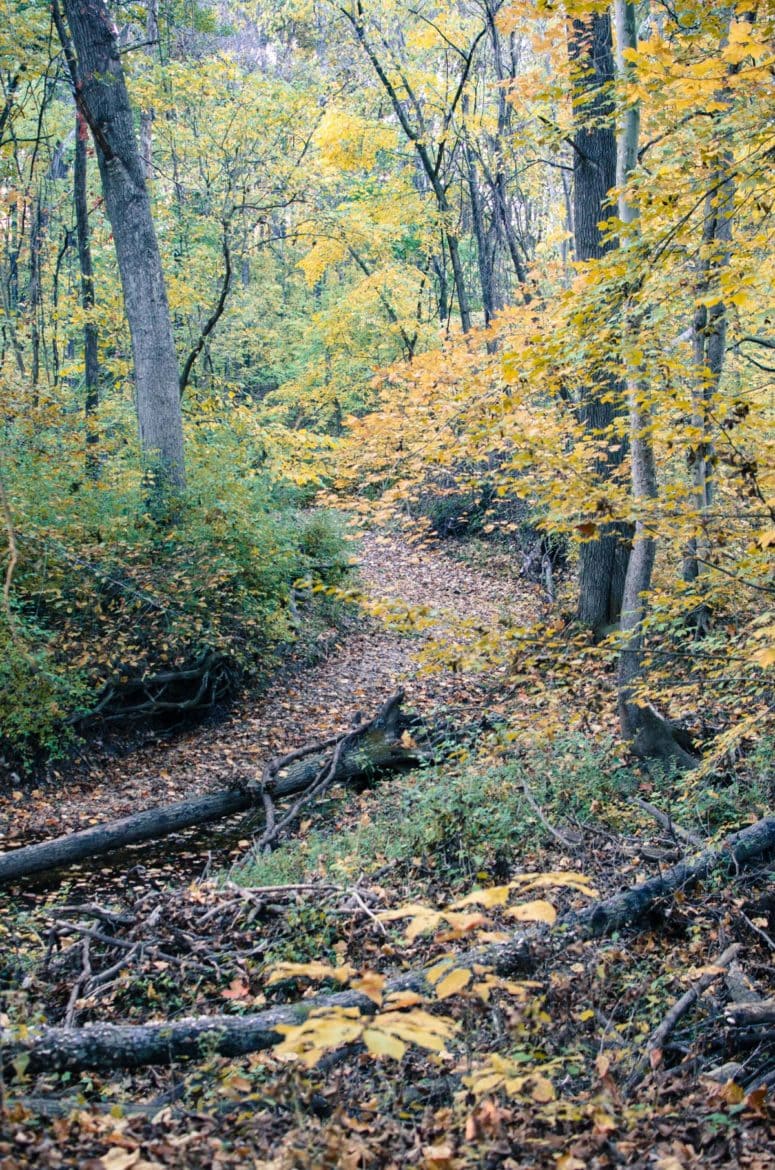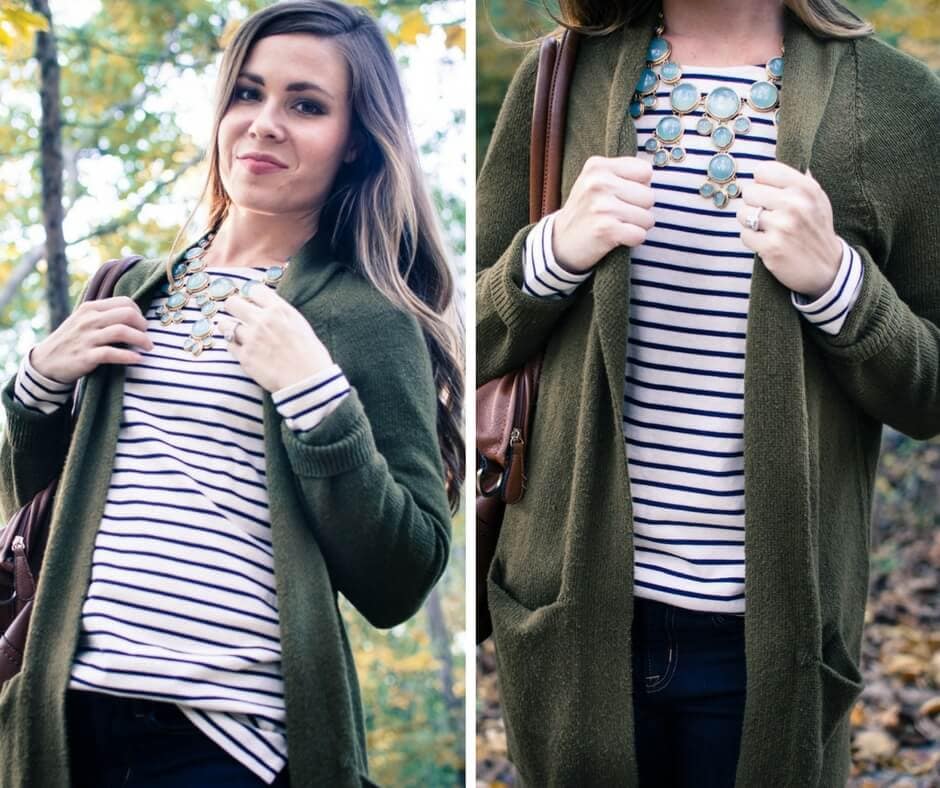 When it comes to building up a good supply of fall basics - like cardigans, layering tees, and jeans, I've got two go-to sources that have me set in no time AND within my shopping budget. Those two sources are as follows: the BP section at Nordstrom for tees/cardigans and JCrew Outlet for jeans/tees. Those stores never fail to be on-point for when I'm looking for high-quality basics that won't break the bank! Bonus points if I get to visit one of those places with my best shopping buddies - my mom in VA and bestie Catie in TX. We seem to always seem to hit the shopping jackpots when we do it together! Do you have friends that bring you good shopping luck?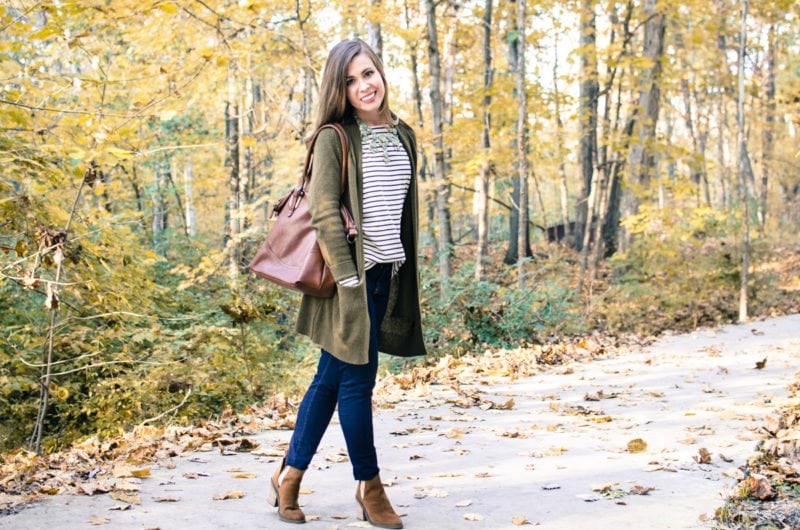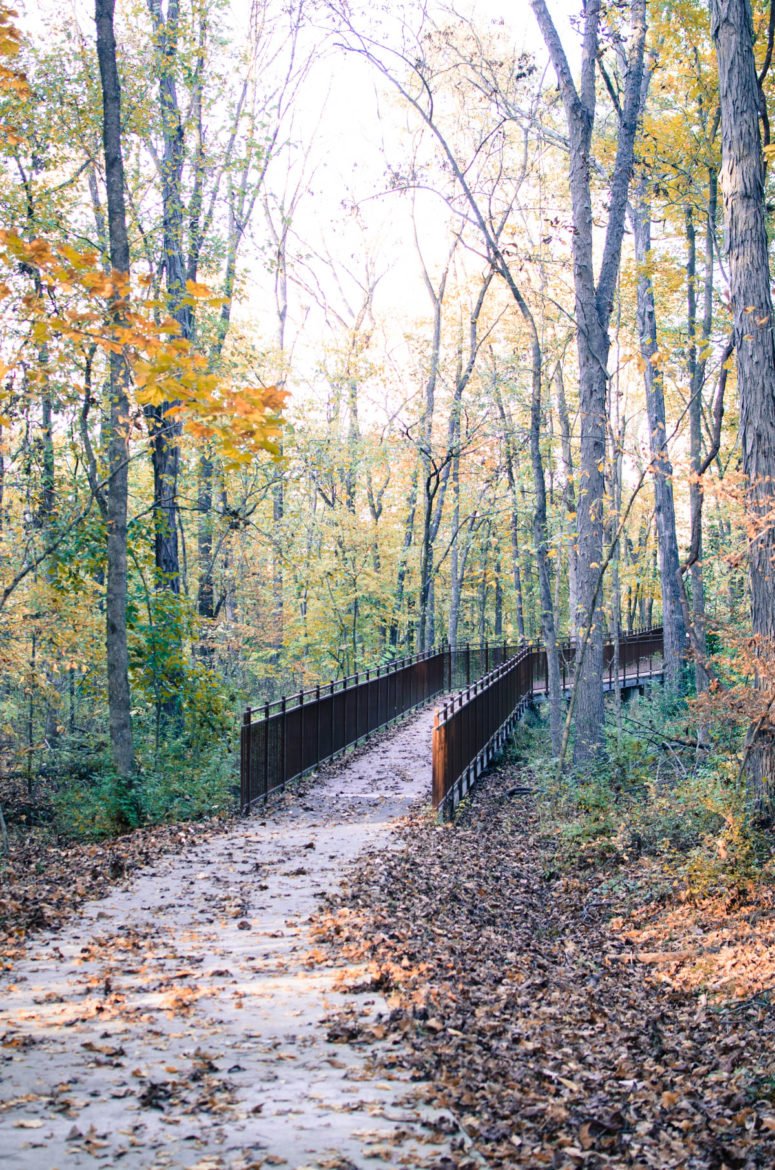 This week I'm SUPER excited to be hosting my sister, brother-in-law and his sister at our new house in Columbia for a weekend of fall festivities! Shopping time for the gals is definitely on the agenda, as well as a Halloween cookie decorating party, game night, and maybe a scary movie or trip to the corn maze. It's gonna be such a fun time! I love having guests, and feel so blessed that we now have an actual house with rooms and space to host them in now. They are coming allllll the way from VA, so I've been busy getting things ready to give them a big, warm Missouri welcome. What are you doing for Halloween weekend? I'd love to hear about your plans in the comments below!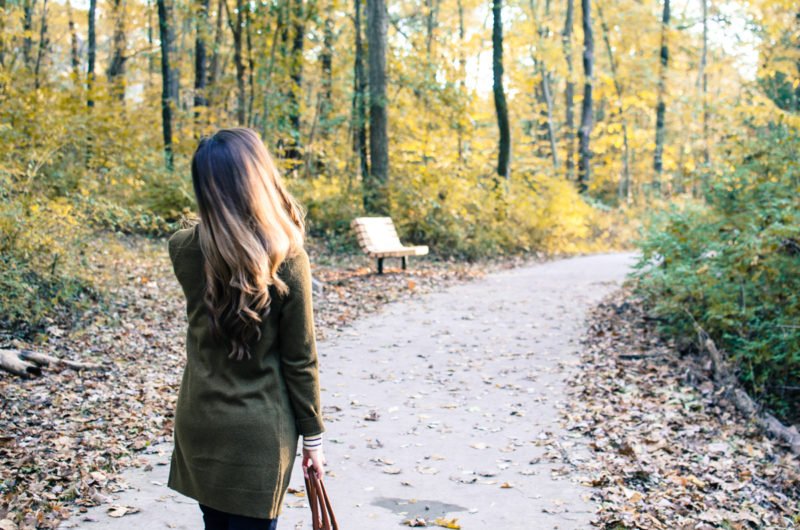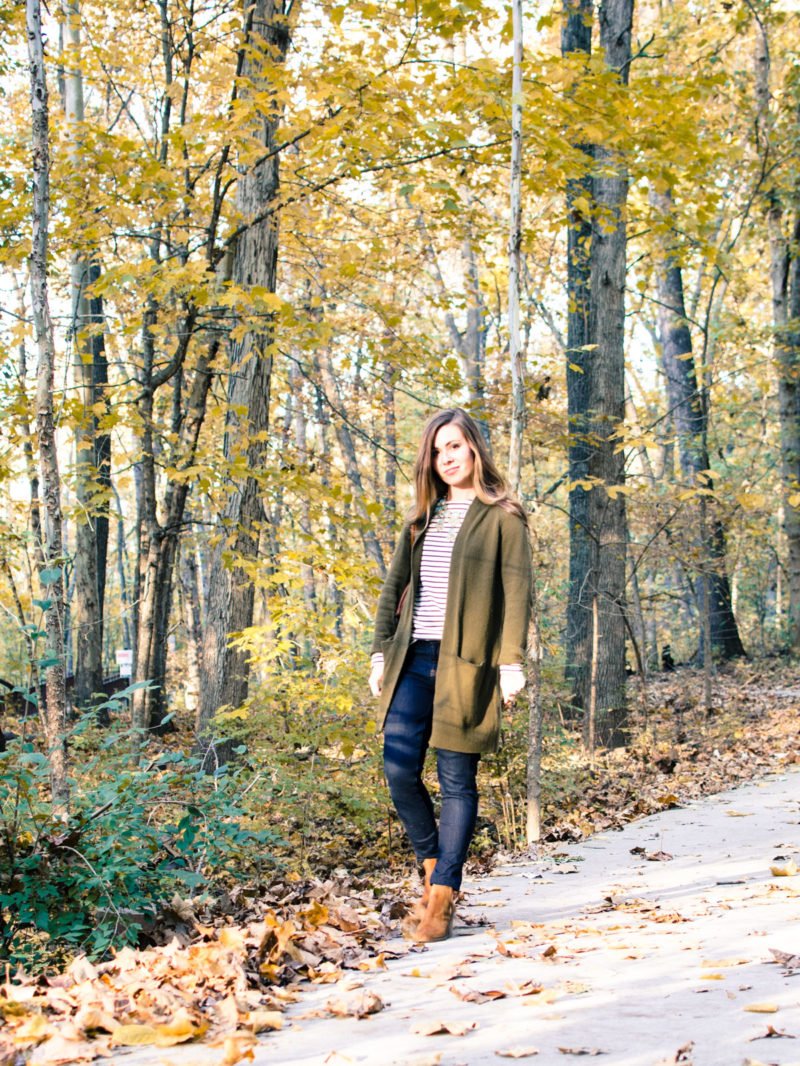 Shop my favorite fall basics: