Buona sera from Florence! Today I wanted to give you a little apartment tour of where I'm staying and calling "home" these days!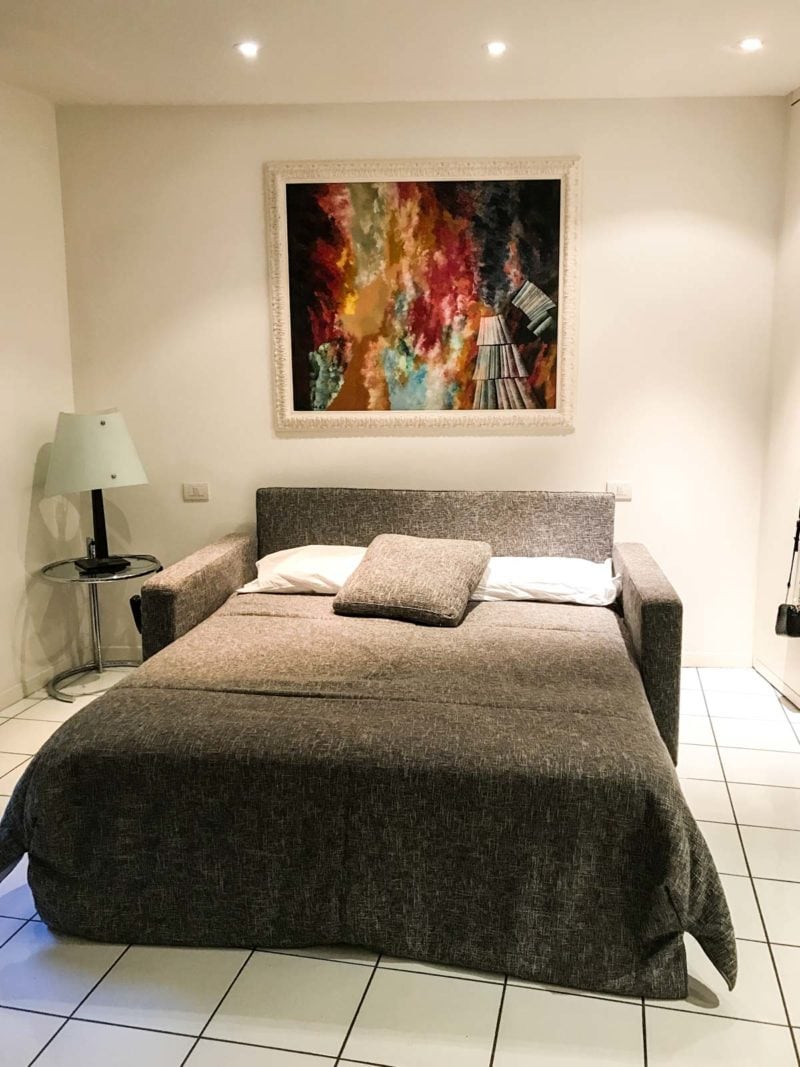 We are nearing the end of our 4th day here and I'm happy to have my first quiet evening at "home" to catch up on work, cook a meal with fresh ingredients from the market, and just kick back and relax. I've pretty much spent the bulk of my time up to this point running errands for the students, attending orientation meetings, getting to know my Mizzou faculty coworkers better, figuring out where things are, and just trying to get adjusted to the time change. These first few days have literally flown by and I'm so happy to have a low-key evening to just be peaceful and get re-centered after all the hustle and bustle.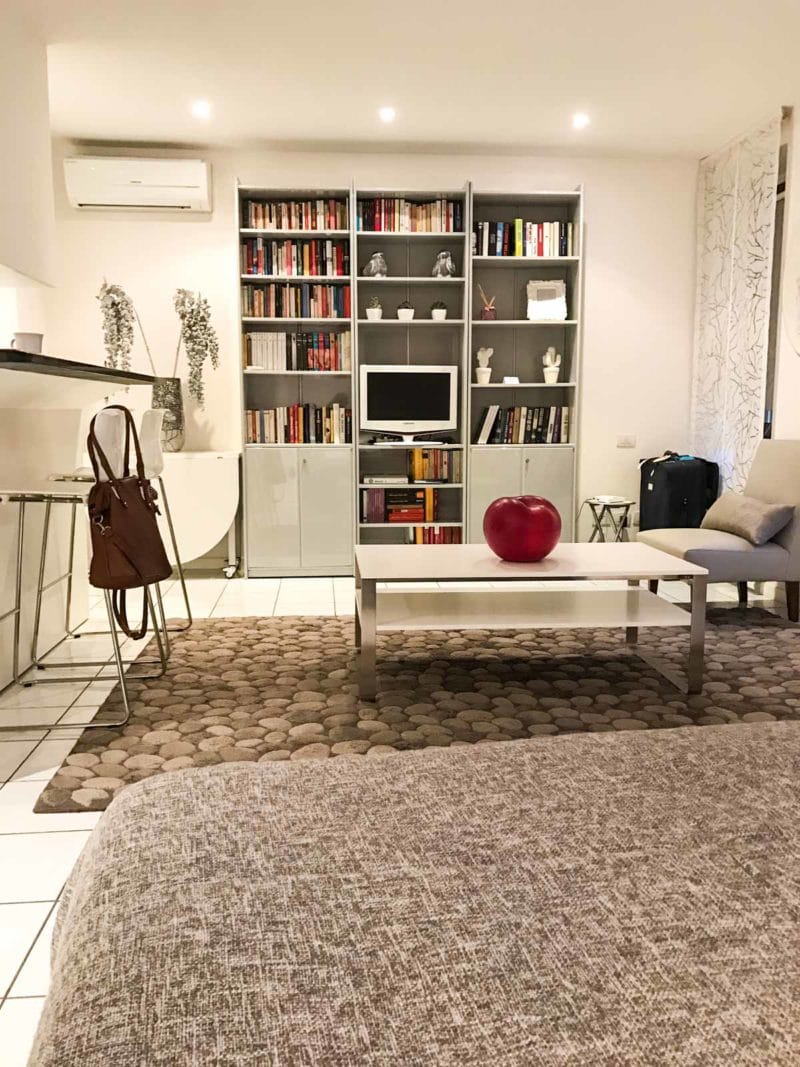 The apartment I'm staying in is a small, open studio space with a teensy galley kitchenette, a sofa bed, and a murphy bed that pulls out from the wall in a hallway where the laundry closet is located. I've opted to sleep on the sofa bed because the Murphy bed is WAY too hard for my liking and the hallway that it's located in smells a bit musty. Overall though, I really like the space and think it's the perfect size for my needs here!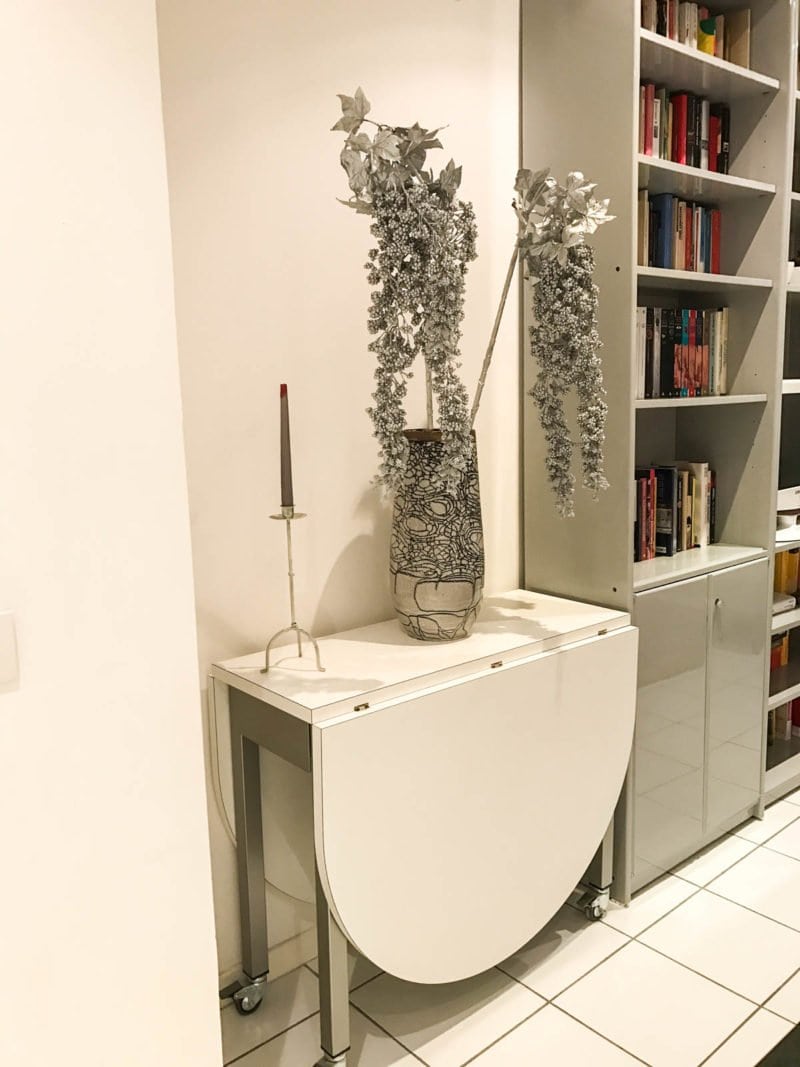 As you can probably see from the pictures, Italians know how to use their space in very efficient ways! The cabinets and closet are hidden behind white doors that look like the wall, the kitchen table folds up against the wall, and the kitchen table chairs fold up and hang on a wall in the closet! It's very Ikea-esque with touches of modern and more traditional Italian art.
The kitchen is stocked with pretty much everything I need to cook simple meals – I've been eating yogurt with muesli for breakfast most days (sometimes followed by a "second breakfast" croissant while out and about), and have learned how to make espresso in my little stovetop Moka pot. I have one of these at home in the states but sadly, have never learned how to use it properly! You can be sure, however, that I will be using it once I get back though! It makes delicious coffee. Other meals I've made thus far have included salads, a panini on some amazing rosemary raisin bread, and freshly-made tortellini from the Mercato Centrale.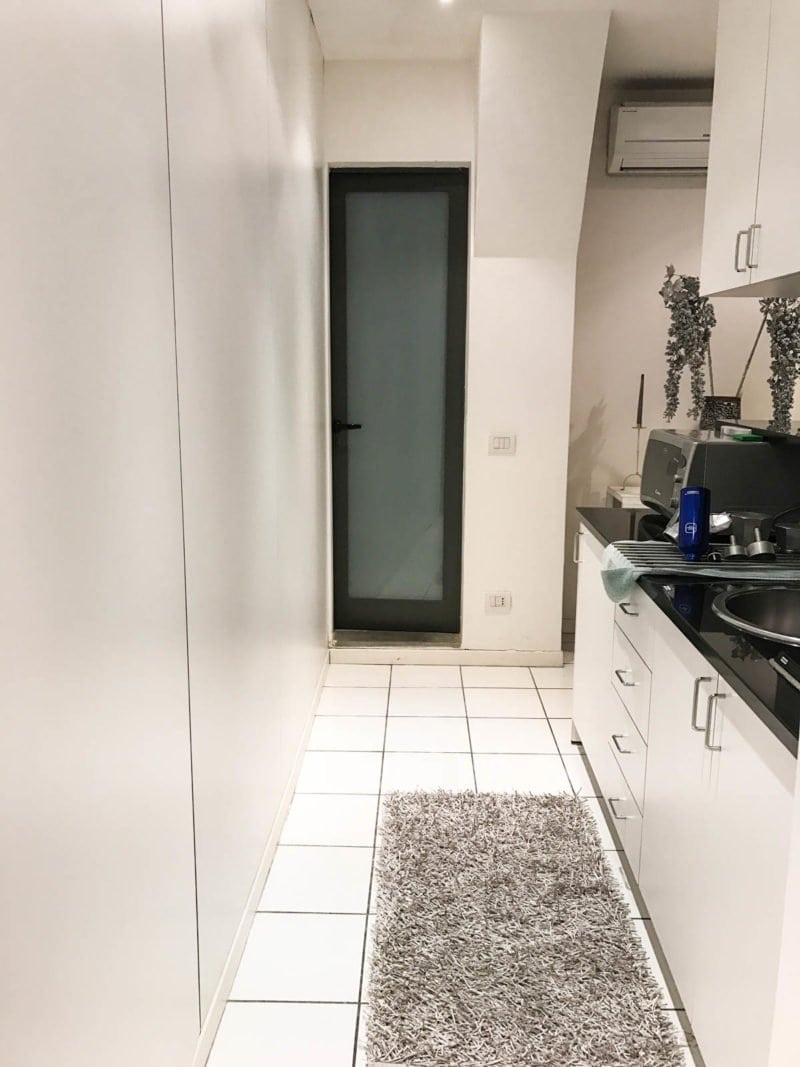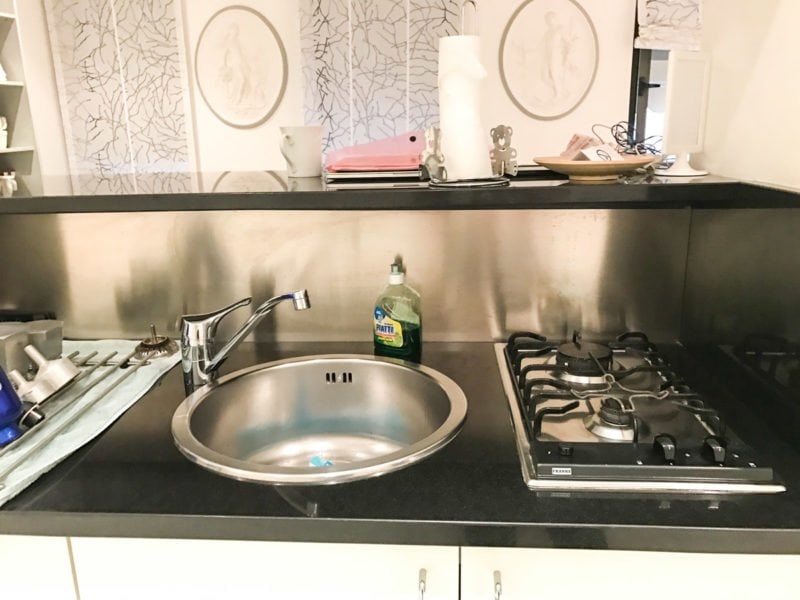 Below is a photo of the Murphy bed in the hallway – it's a neat idea but just too tight of a space for me to sleep comfortably in!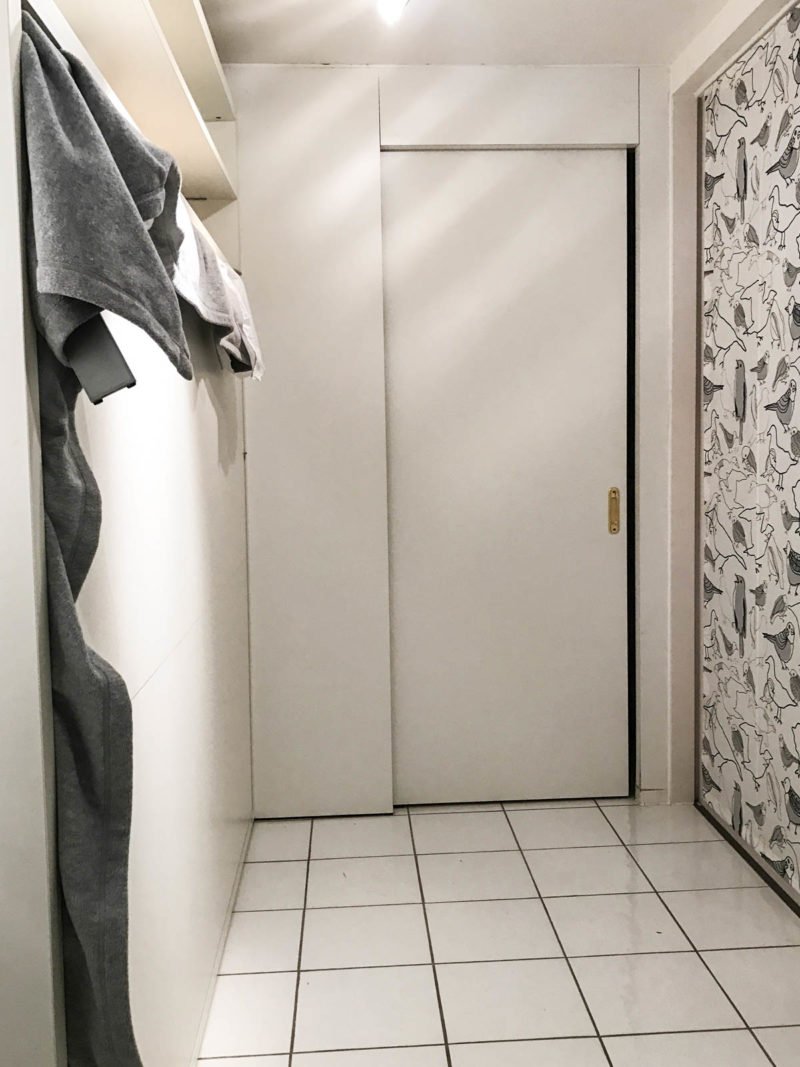 The bathroom is surprisingly larger than I was expecting – especially the shower! It has three shower heads on each side of it, plus a sprayer shower head at the top. I've been lucky to have plenty of hot water, and was thrilled to find that the bathroom came stocked with soap and a hair dryer! It's the little things, right???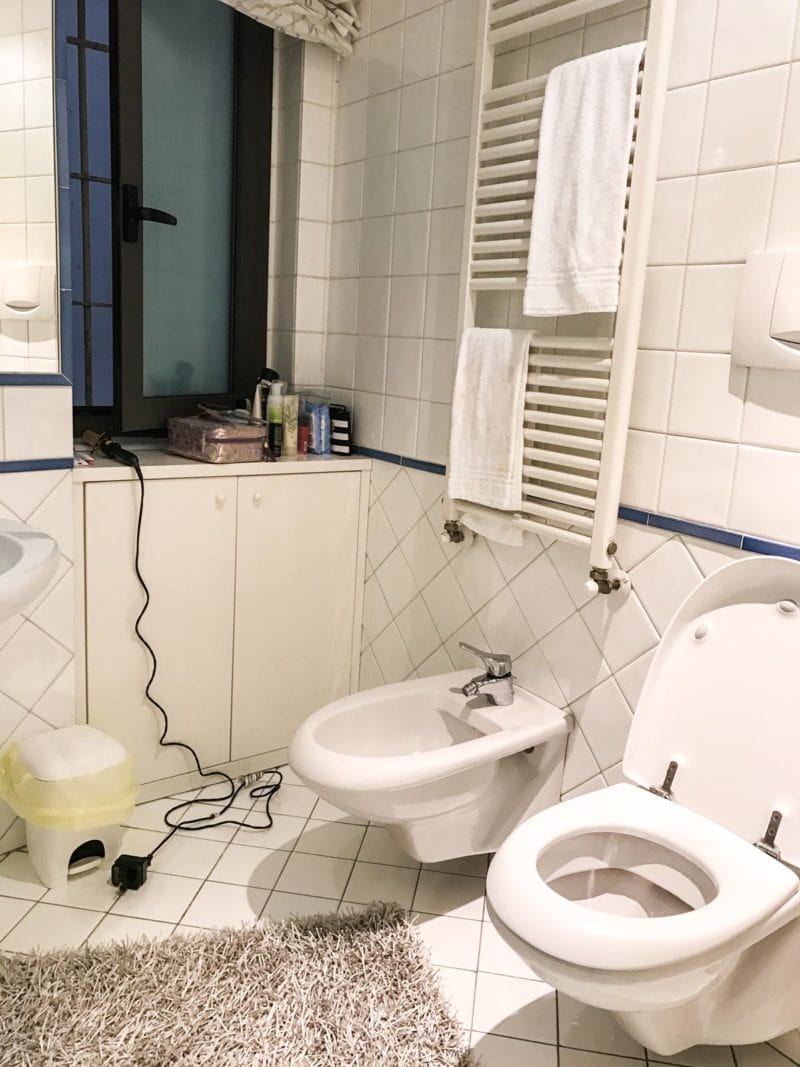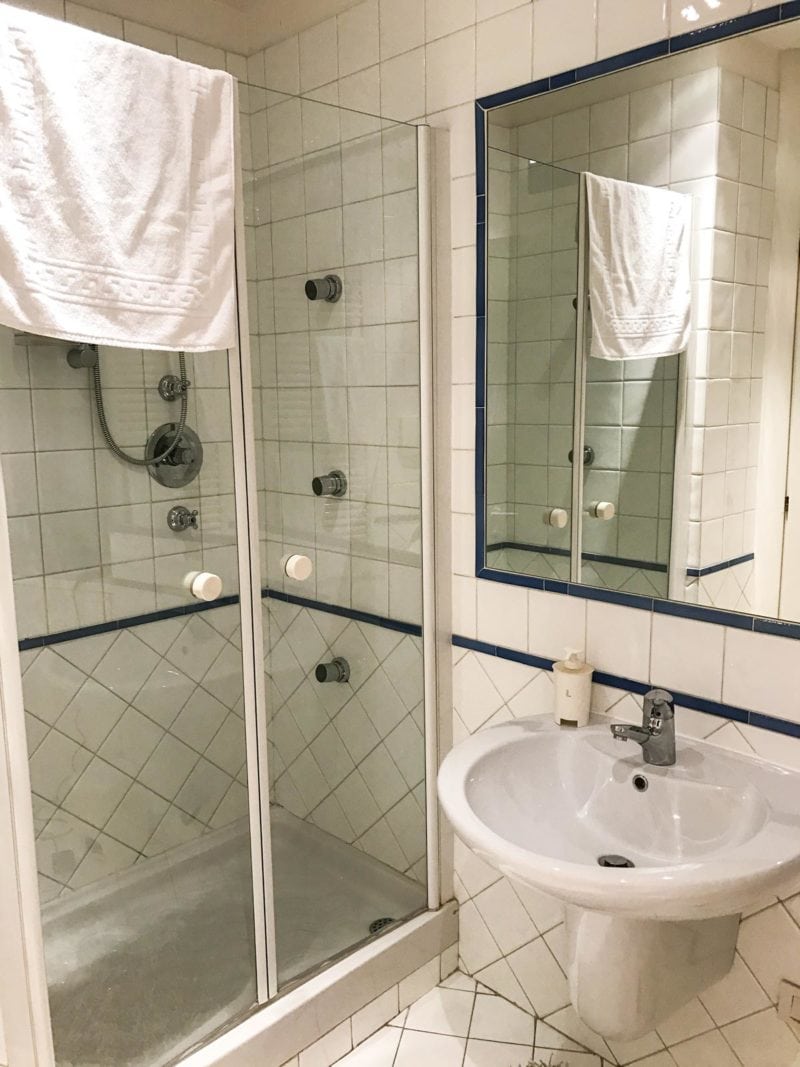 Well that's all for now – I'm planning to wrap up the evening with the first few episodes of Netflix's Anne With An E – have any of you started it?? What do you think?? Ciao for now!