Have you ever visited a store or restaurant and been swept up in the ambiance so much that you just didn't want to leave? That's how I felt about my favorite restaurant in Florence that I discovered on my trip to Italy this year – La Ménagére!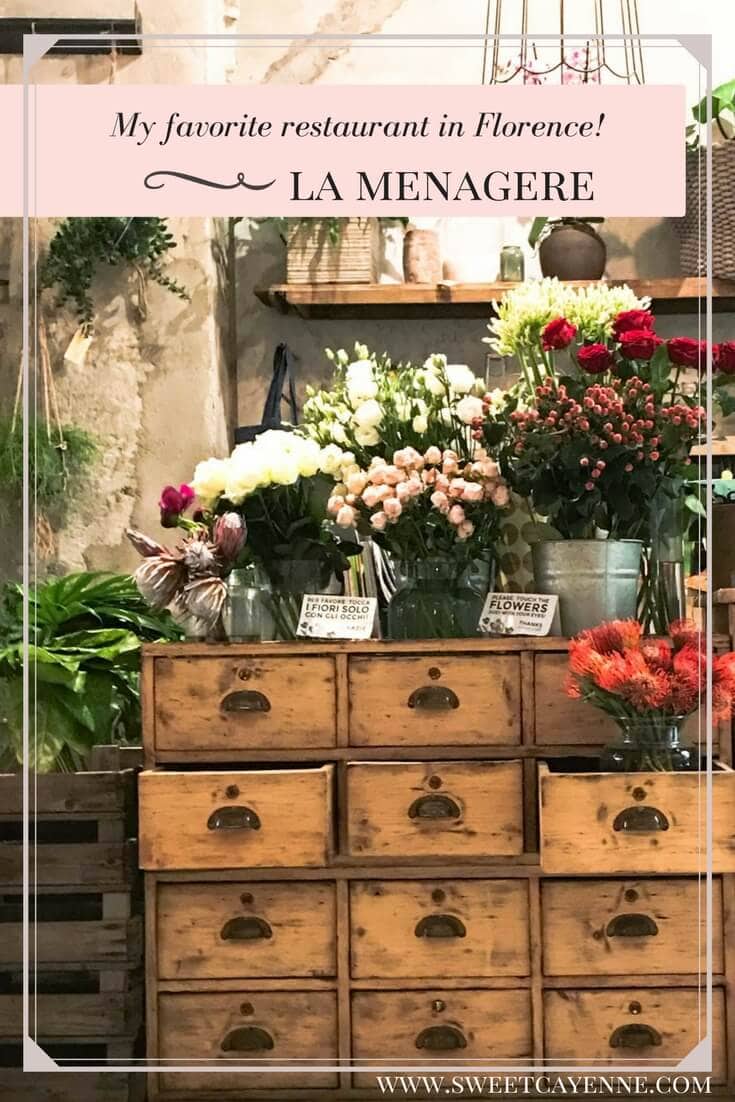 I discovered this gem like any good discovery should be made when you travel – while wandering the streets with no agenda and no place in particular to be going. It was about 9:30 am in the morning, and as I was walking by, the lovely flower displays on their porch and old-timey music coming from the cafe caught my attention. I walked into the cafe to get a better look, and after noticing the mouth-watering pastry display and cute denim aprons the staff were wearing, I discovered they had a flower shop and kitchen store. Both opened in a half hour, I was told.
I decided to come back later that day to satisfy my curiosity and found that this intriguing place was home to a full restaurant, cafe, flower shop, kitchen store, AND a secret jazz lounge in the basement. What a find! At that point, I knew I needed a dinner reservation. I ended up visiting for dinner and had breakfast in the cafe a few mornings – I wanted to catch the jazz on a weekend but, as it would be, discovered the place my last week in Florence and ran out of time! But that's just something to save and look forward to next time, right??
The Restaurant
If Anthropologie and Joanna Gaines got together to open a restaurant, it would probably look something like this: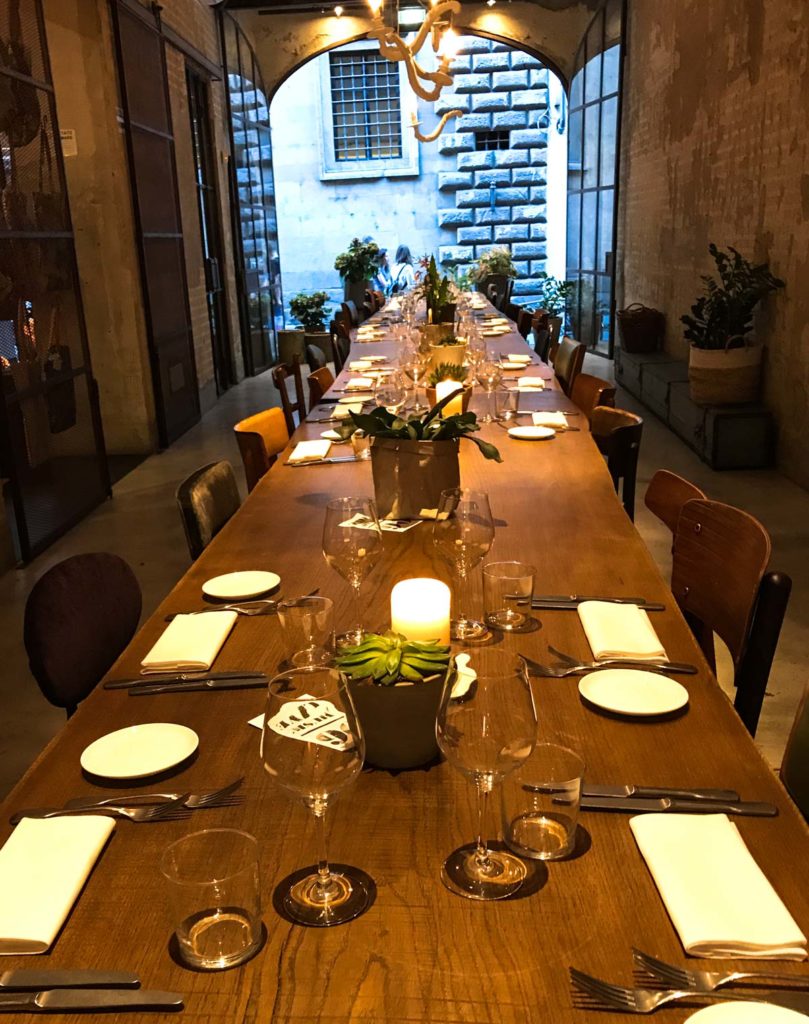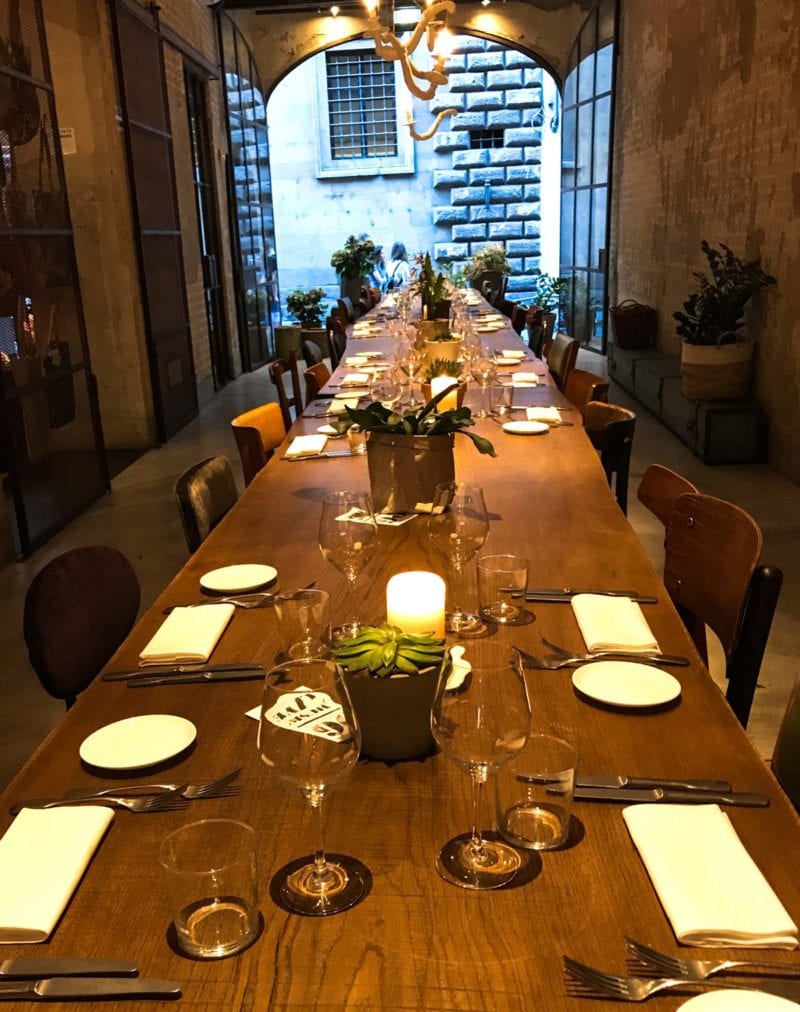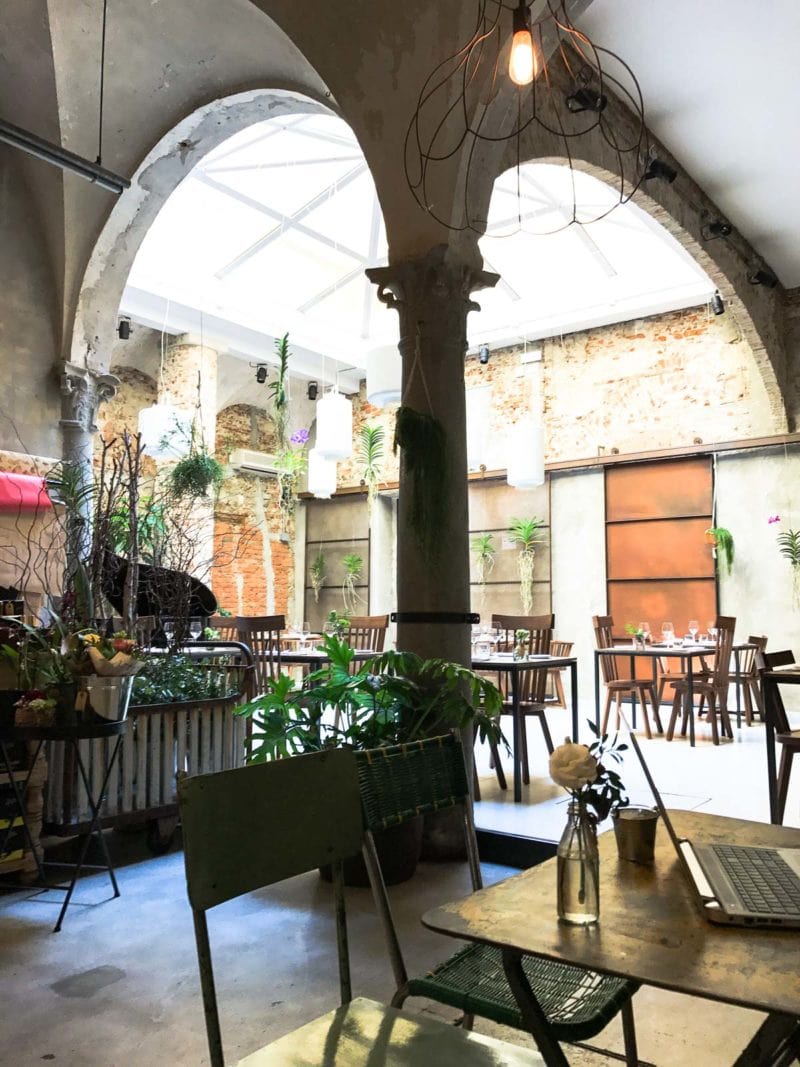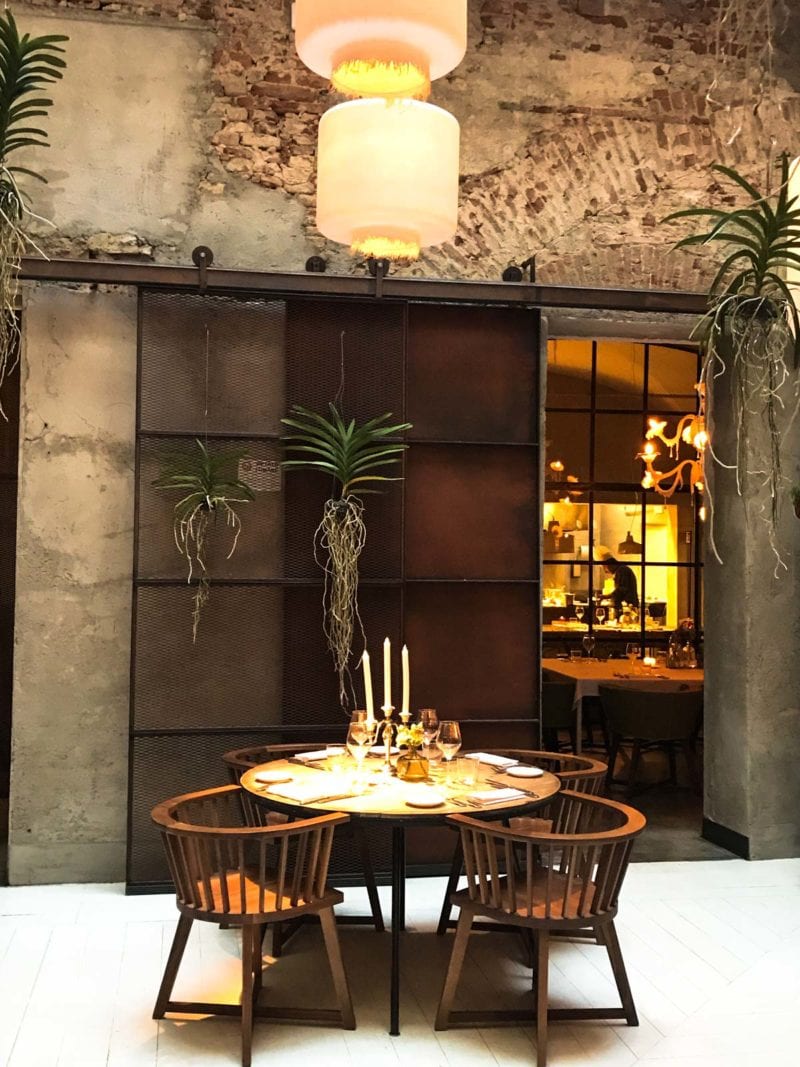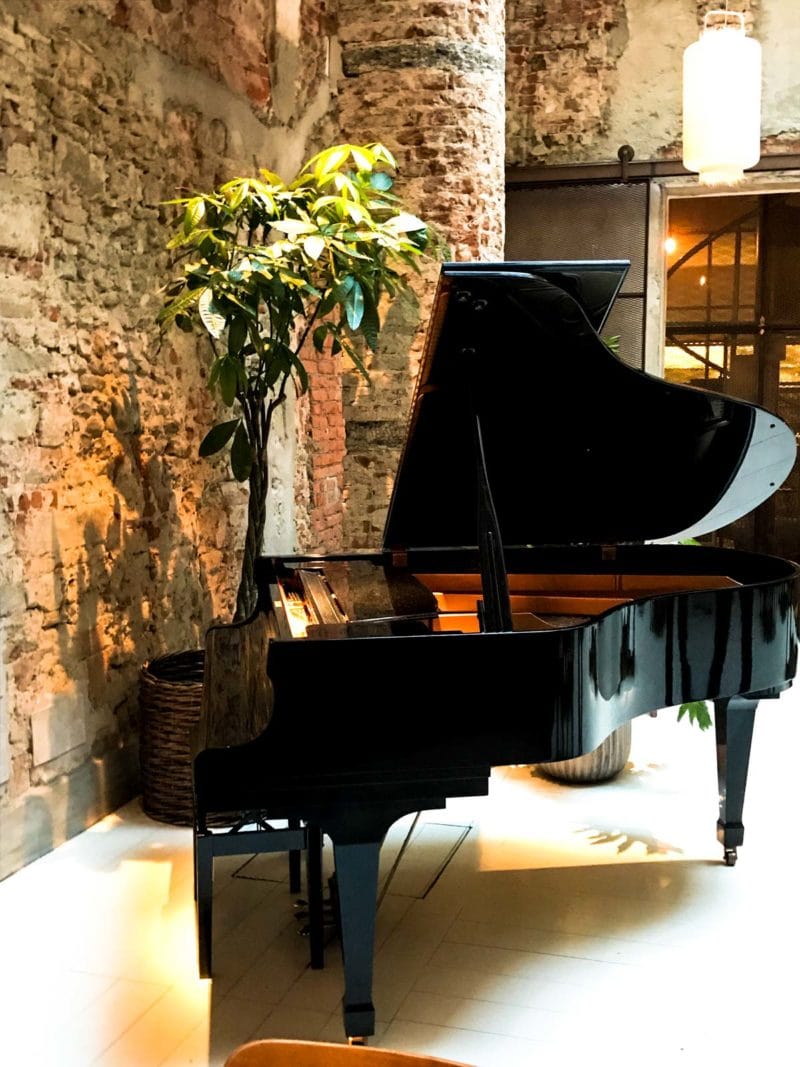 The Food!
For my dinner visit, I splurged a bit and ordered my first ever Aperol spritz. I don't drink much except for the occasional taste of wine, but these cocktails looked so beautiful that in my curiosity was peaked! It was so fresh, fruity, and overall delicious. I ordered the salmon for dinner and was psyched to find it was cooked to a perfect medium rare, and glazed with a salty-sweet Asian flavored sauce. Celery root slaw was piled high on top and gave the dish a nice crunch. Dinners here can be a little pricey, but after observing what my coworker got the 55 euro four-course tasting menu, I'd highly recommend getting that and sharing with someone! I had a bit of each course and all the dishes were amazing – and plenty of food for two people!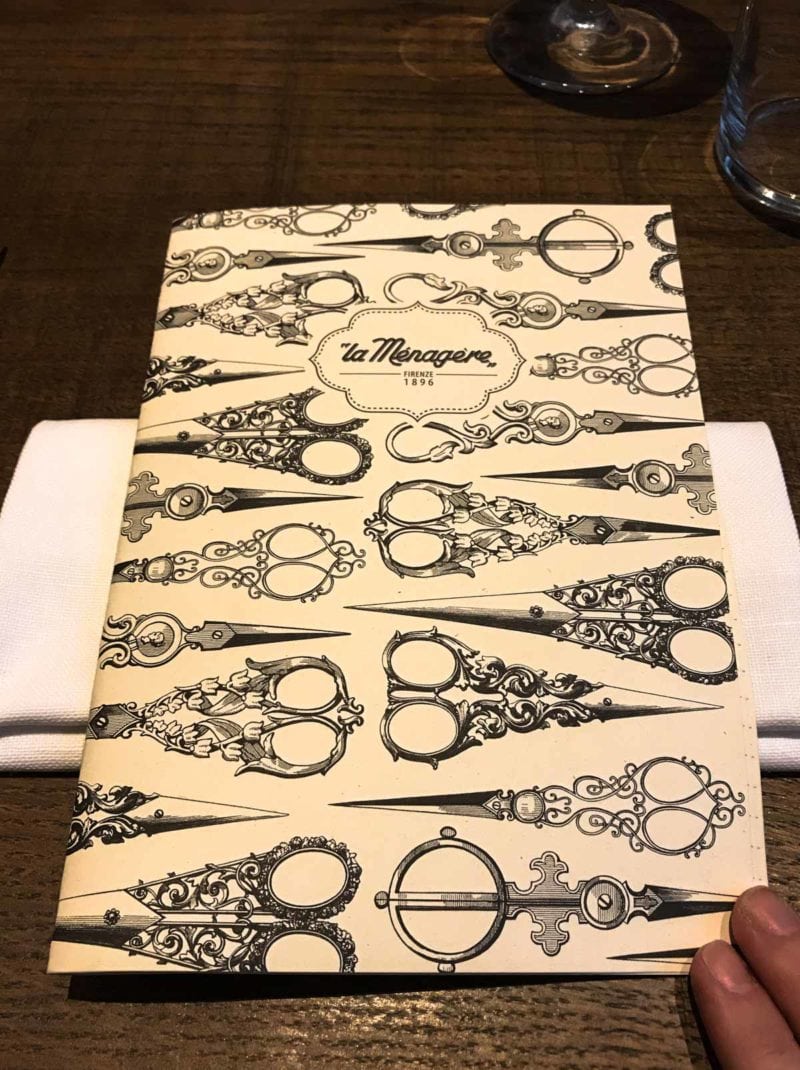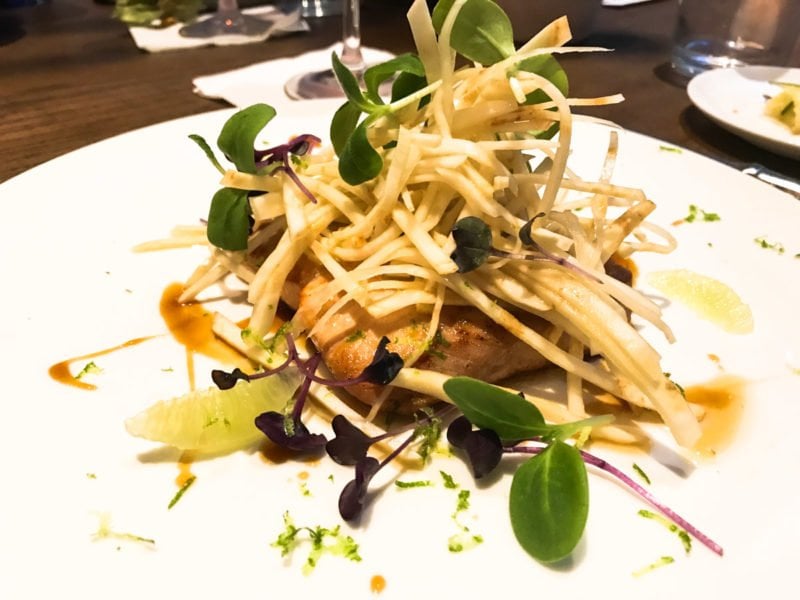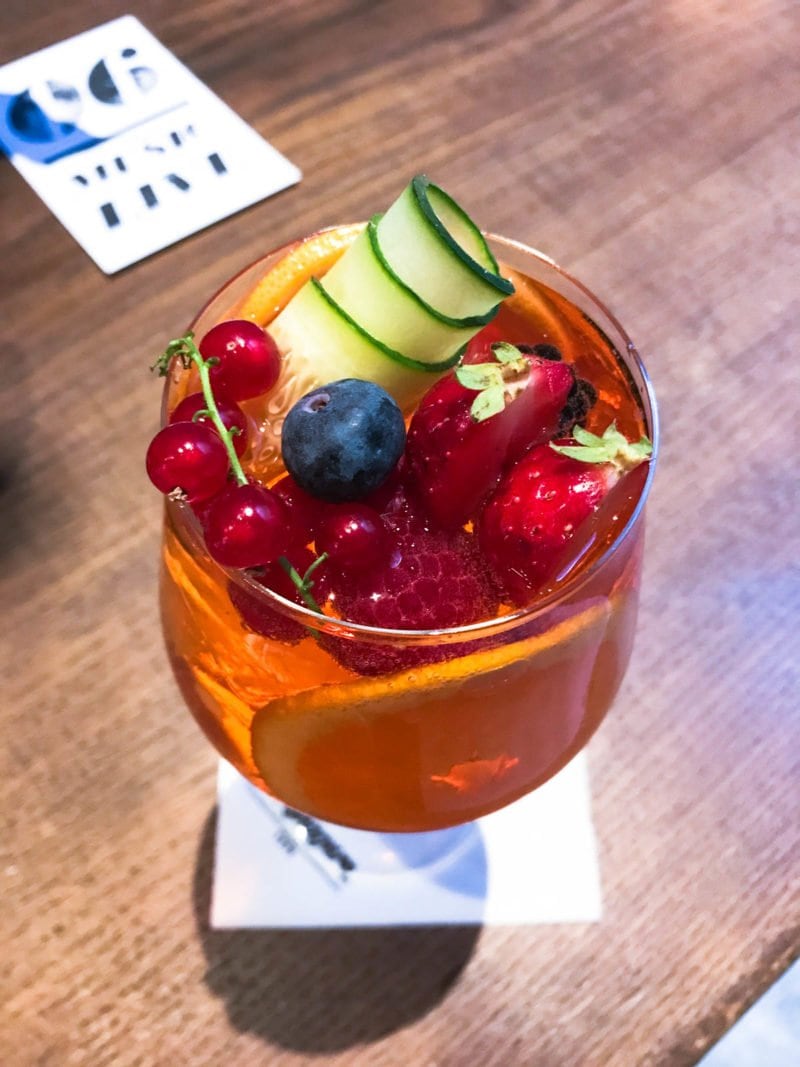 The Cafe + Flower Shop + Kitchen Store
Ok, so for the two breakfast I had here, I ordered an espresso and a Pan au Chocolat. Both came out to a grand total of 2,70 euro. So having a pastry + coffee here is very affordable, and you really can't beat the ambiance! It's a great place to come and just bring a book and/or people watch. Bonus points that you can visit the kitchen store for a souvenir OR buy a bouquet of fresh flowers that are over-the-top Instagram worthy!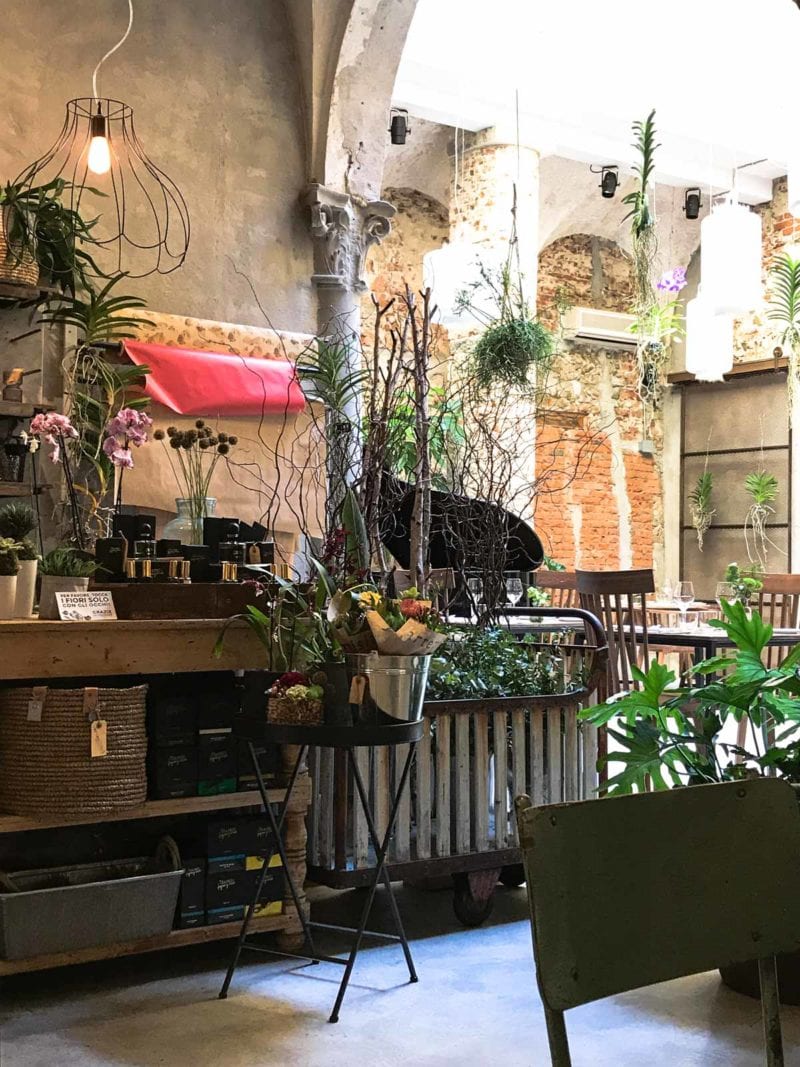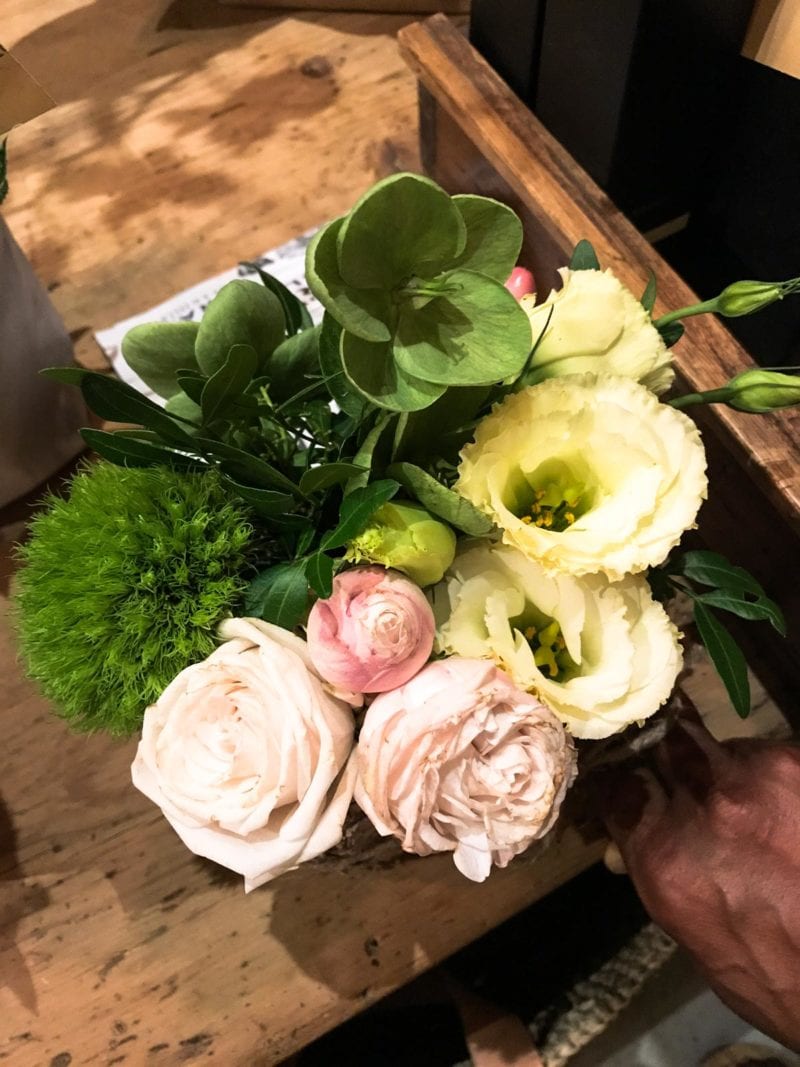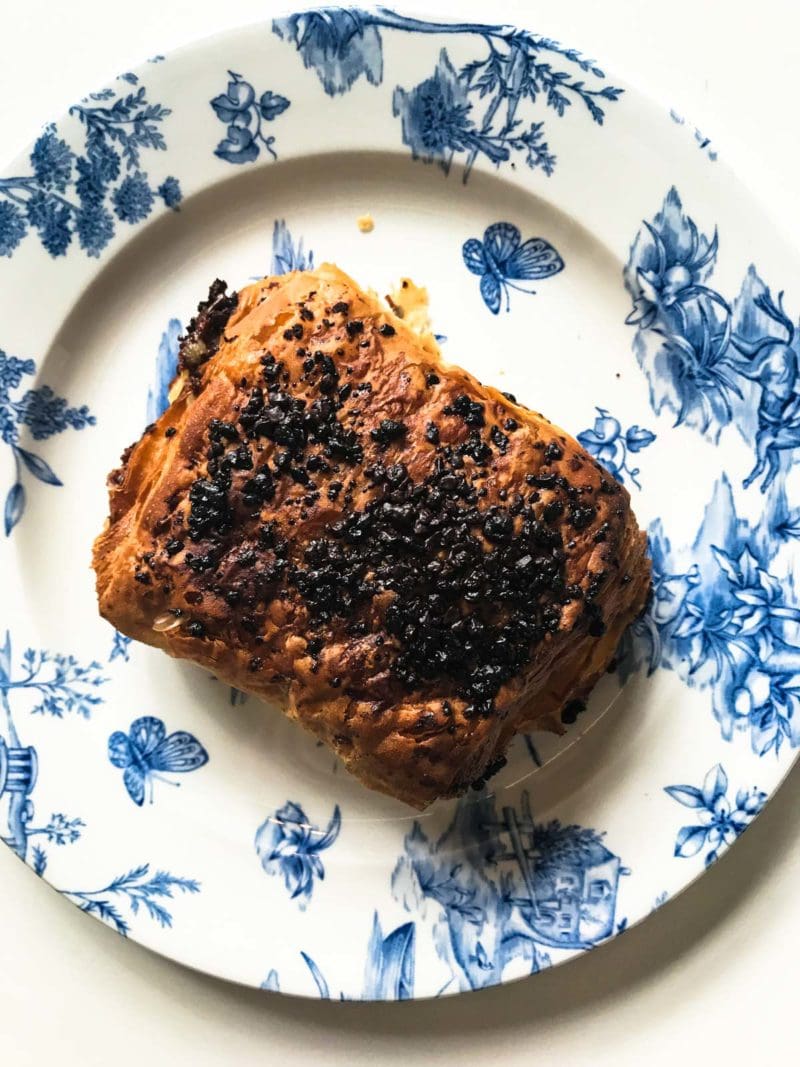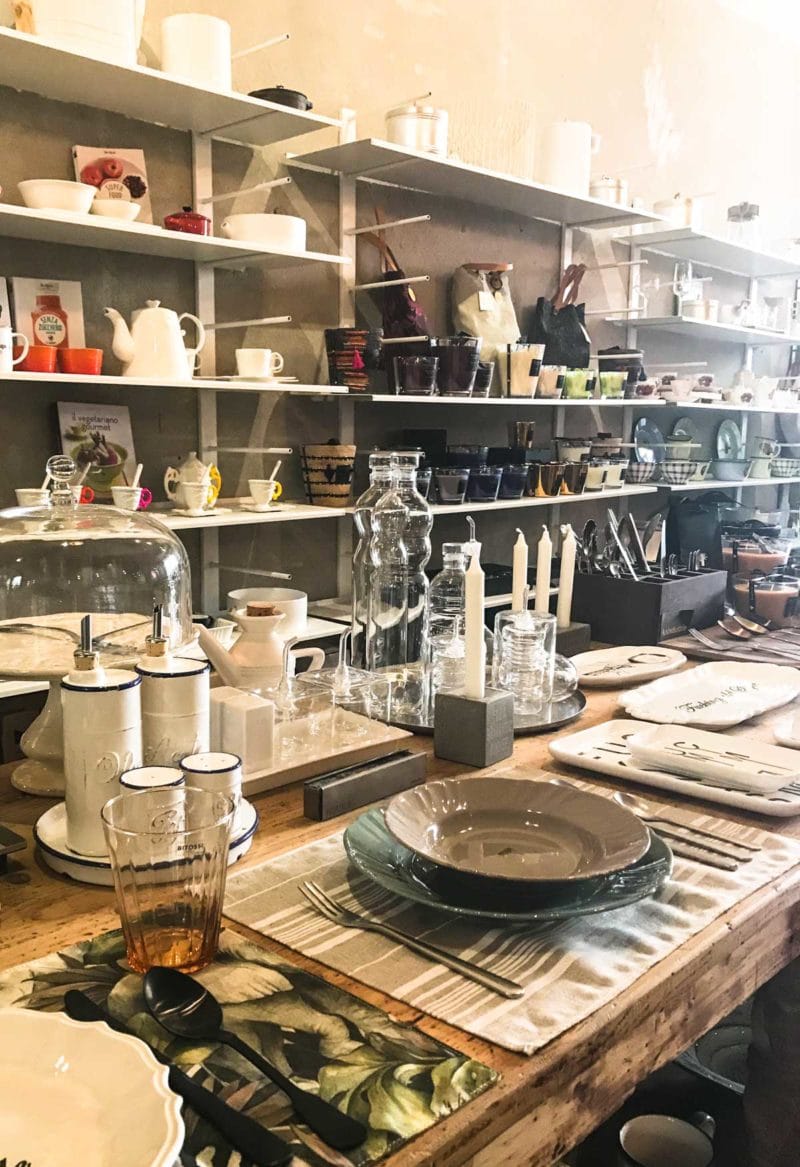 The Jazz Hangout + Restroom (because I had to!)
Like I mentioned before, we didn't get to go to a jazz night. HOWEVER, that did not stop me from checking out the cool basement space – and the restrooms! Attention to detail at this place is perfect – there's something fun to look at everywhere you turn!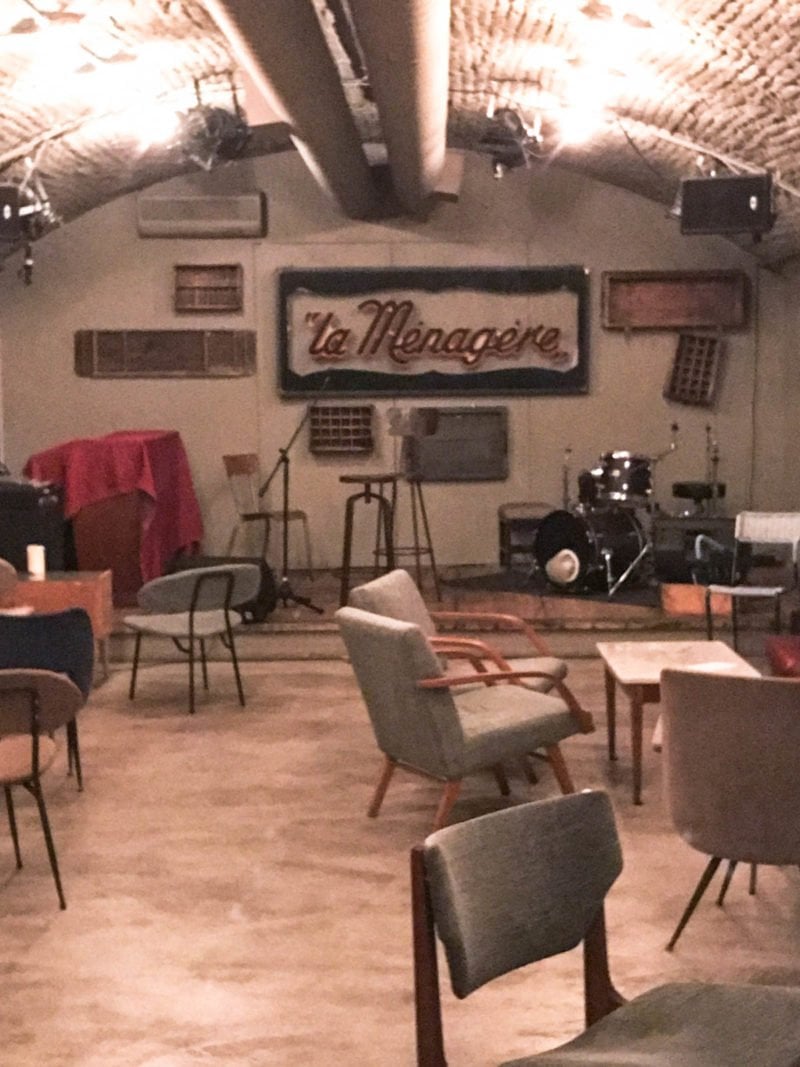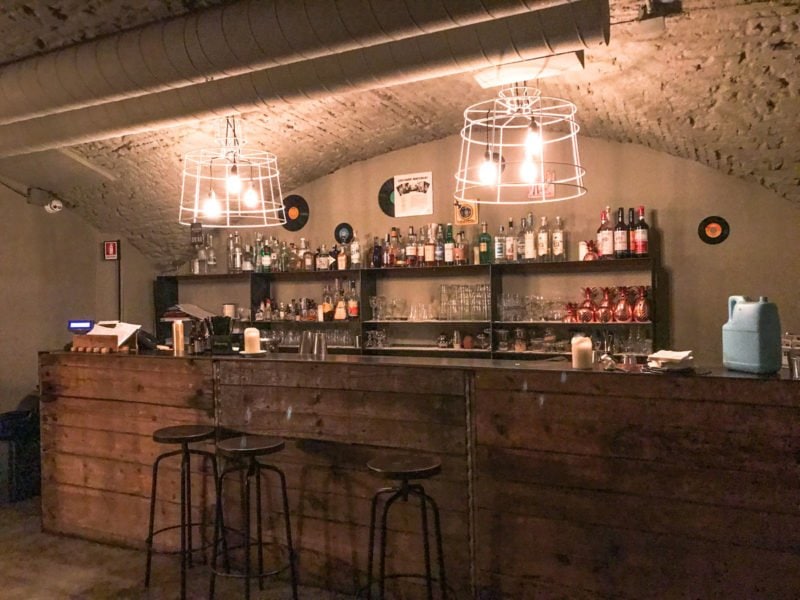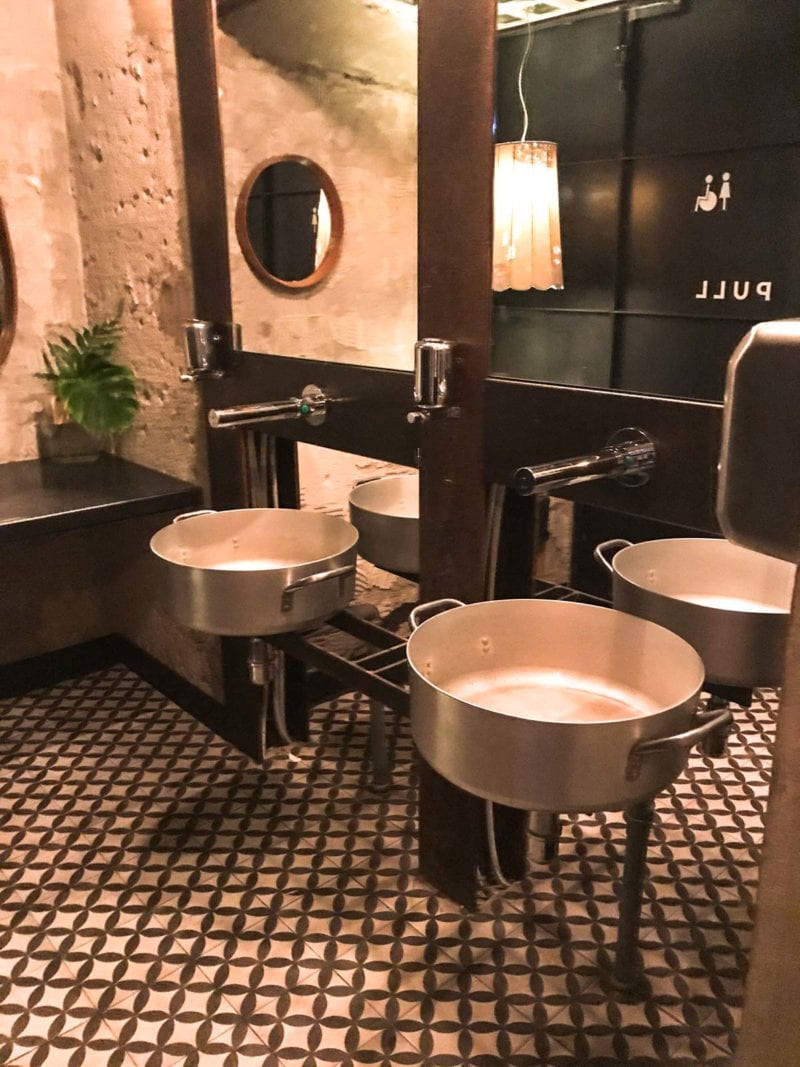 Have you ever visited La Ménagére in Florence? If so, what did you think? I'd love to hear about your experience in the comments below!
For more on my travels to Italy, see Favorite Day Trips from Florence, How to Find the Best Gelato, A Foodie's Guide to Emilia-Romagna, Florence Travel Guide, and Rome Travel Guide!