This week I'm excited to share with you a game-changing travel hack: using Google offline maps to navigate a foreign country – without using cellular data!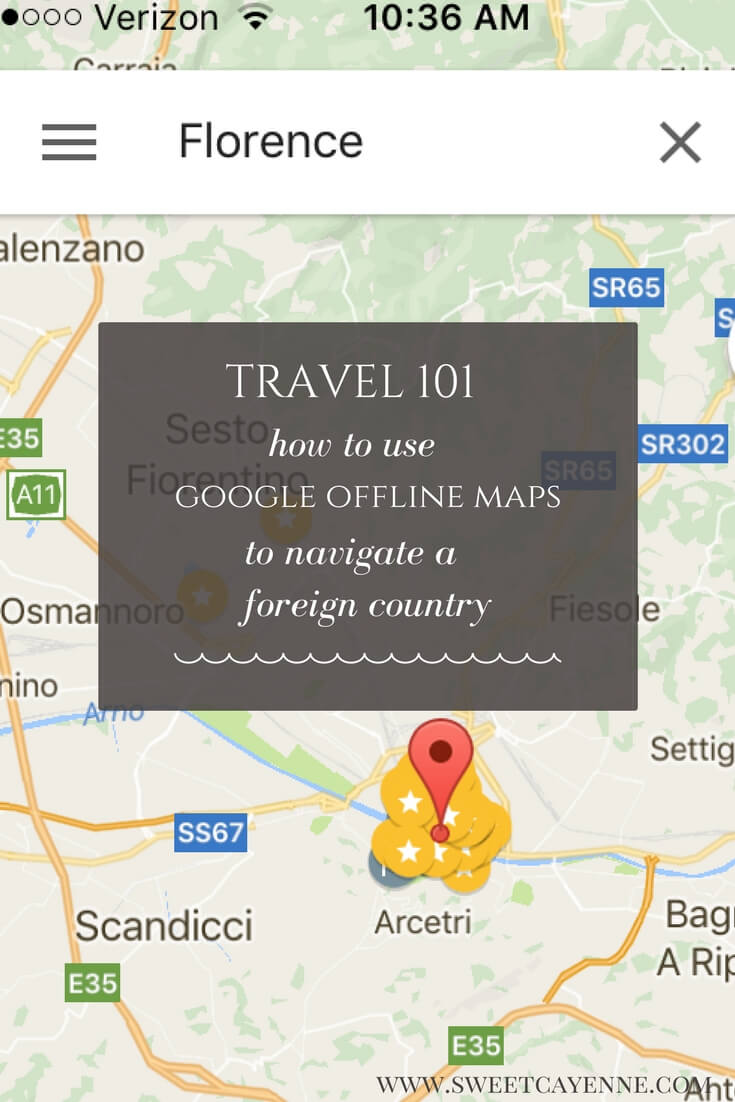 Before I took off on a recent trip to Florence, I stumbled upon a nifty little life hack called Google offline maps that really upped my travel game. On past trips abroad, I used Trip Advisor's offline city guides to navigate – however, these are no longer available for download so I had to get another plan in place for getting around.
Luckily, with Google offline maps, you can download the map of just about any area in the world and use it to navigate while offline without any data usage. You can save places you'd like to visit and the areas will show up on the map for you to navigate to! With offline maps, you can get directions from point A to point B via a car route (walking, biking and bus routes are not available online). You can also just pan into where your location is shown by a blue dot and follow the dot as you walk to get to any place you have saved on the map. Pretty neat, right??? Follow along the tutorial below and file this away for future travel use – getting around will be a piece of cake!
Step 1: Open the Google Maps app and search for the area/city/town you are traveling to.
In this example, I have searched Florence in Italy. Tap on the white bar with the area name on your phone to go to a page where you can download the map.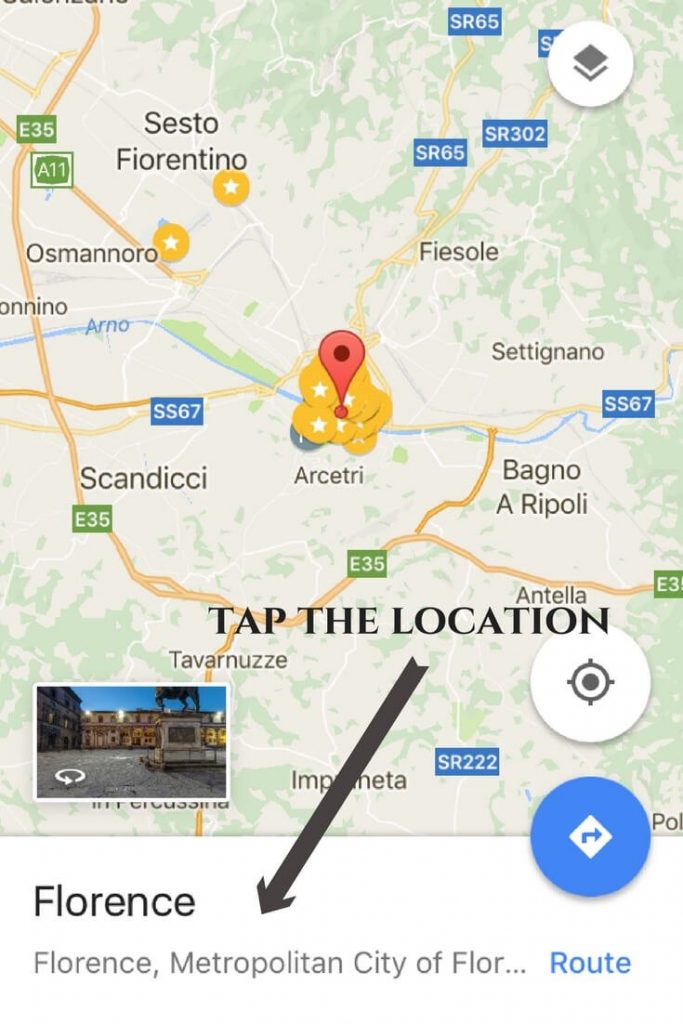 Step 2: Tap the download button to save the map of desired area to your phone.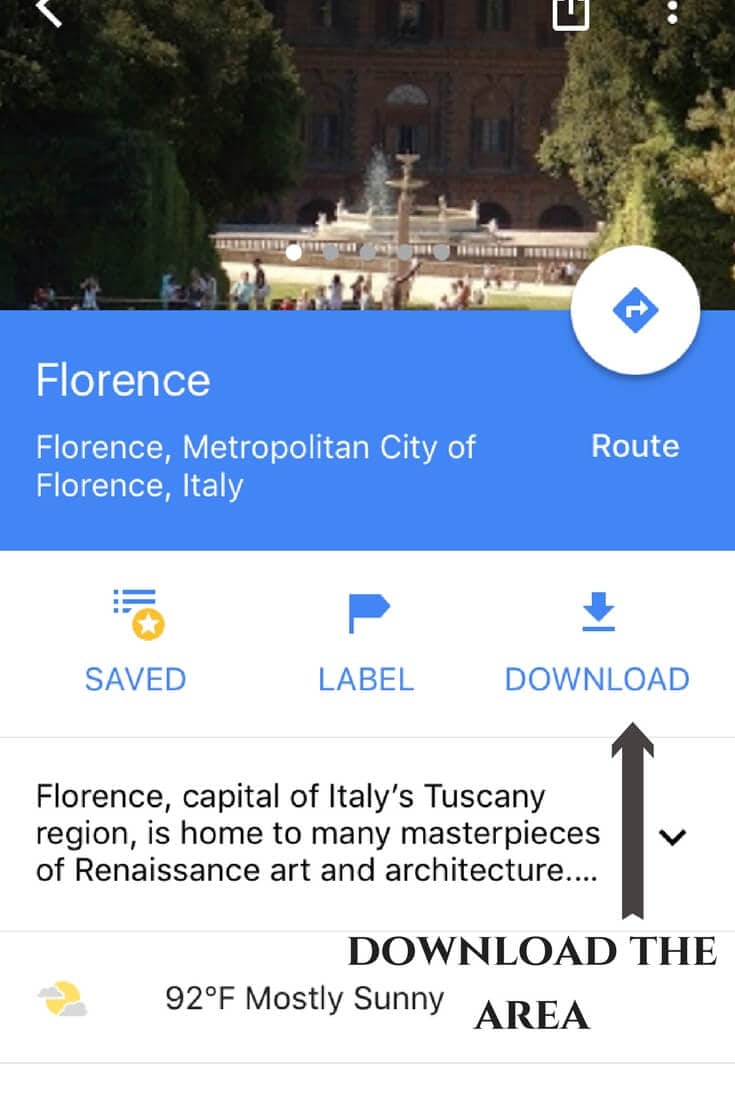 Step 3: Adjust the downloadable area by expanding/moving the highlighted box on the map.
It's nice that Google lets you expand or contract the area of map you'd like to save. Of course, the larger the map area, the more space it will take up on your phone, so just be aware of that!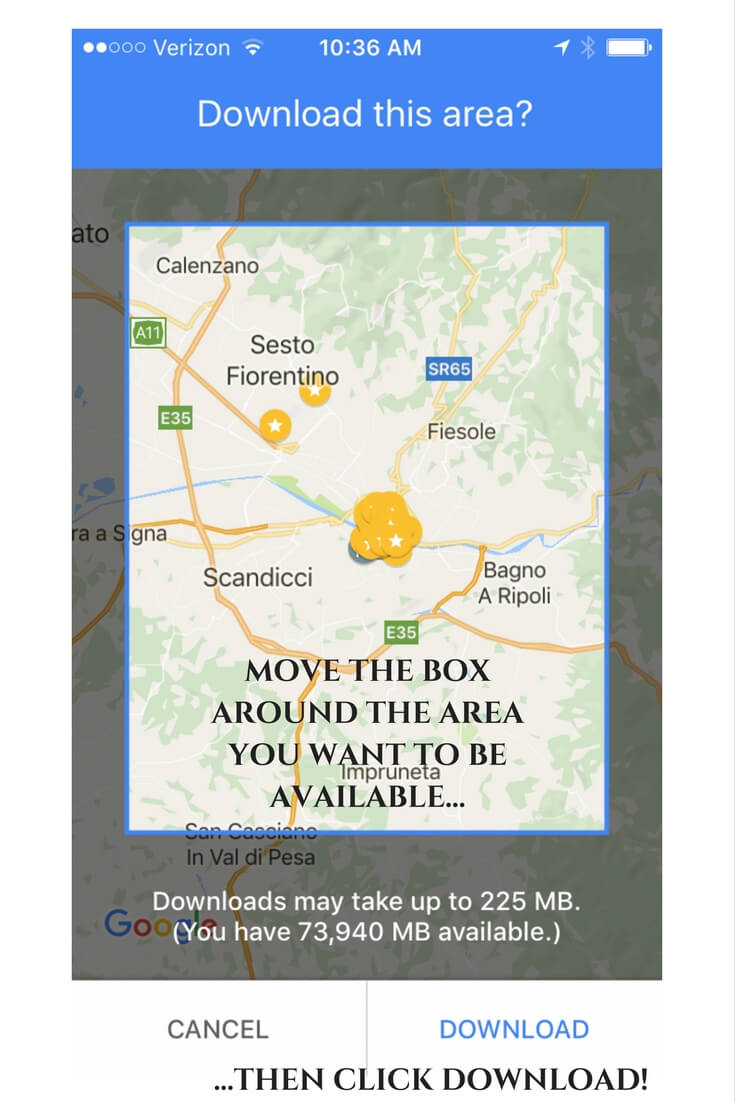 Step 4: Search for places you want to visit in the area while online. Be sure to save them with the yellow star!
Once you've downloaded the area you will be traveling to, you can search for places you'd like to visit while you are online/connected to WiFi. Click the "save/yellow star" button and then the locations you have saved will show up as yellow stars on your offline map.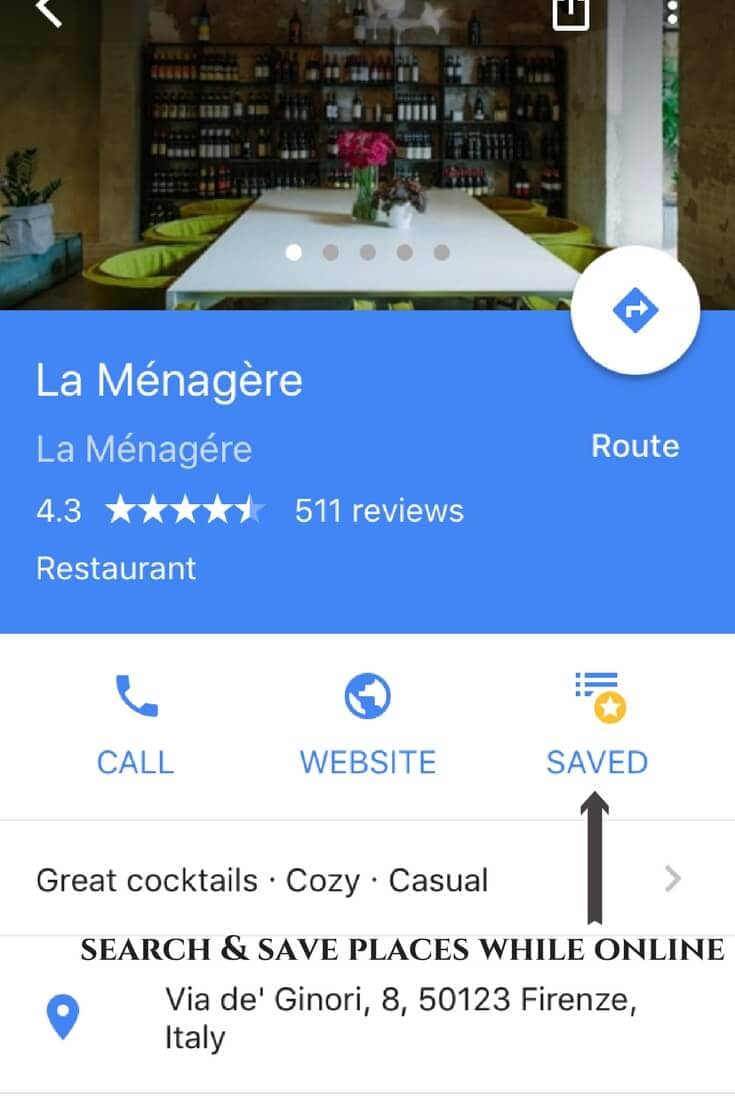 Step 5: Open your map with your phone in airplane mode – all your saved areas will show up in the offline area that you downloaded!
The map will pick up your location online, which will be represented by a little blue dot that moves up and down streets as you move. You can follow the dot and pan into the map to navigate yourself to anywhere on the portion of map that you saved.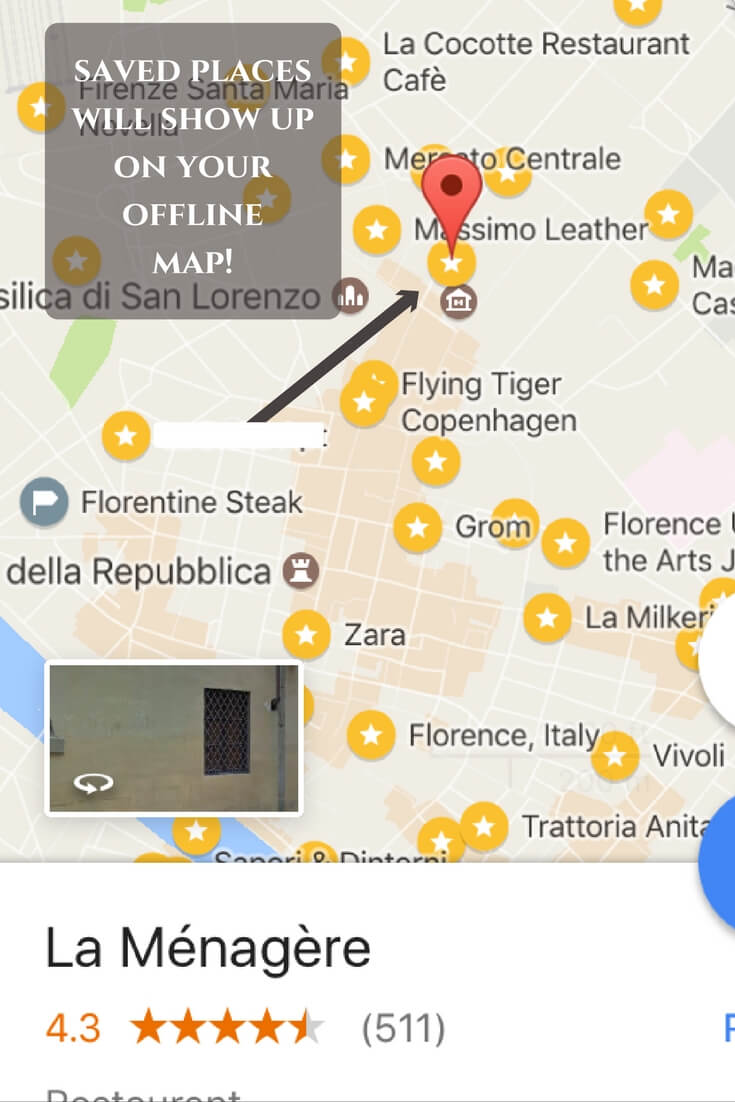 And there you go! This little hack was a life saver for me over the three weeks in Florence – I never got lost and it was so easy to get to all of my planned destinations. I can't wait to use it on my next trip!
Tell me, have you ever used Google offline maps to get around? Let me know if you have additional tips or tricks for using it in the comments below!
For more travel advice, see my tips for saving for a vacation, and how to pack for a spring trip to Europe!