Nutrition Services
Weekly menu planning
Pantry makeover and storage organization
Grocery store tours
In-home cooking lessons - single and multiple sessions available
Nutrition consults
Weight loss
Meal planning
Personal Chef Services
In-home cooking tailored to health and nutrition goals, taste preferences, and lifestyle needs
Weekly menu planning and recipe creation
Fresh food is prepared and stored in your home
Perfect for the busy person who wants to enjoy great-tasting, yet healthy food
In-home cooking services save you money compared to going out to eat
In-home cooking sevices save you time - no worry about cleaning up after the food is made, I'll take care of that!
In-home cooking lessons
Small-scale events, parties, and special occassion meals avaiable
Customized Food Boards for your events and parties
Order your customized food board. Feed a few or feed a crowd - there are multiple options for any occassion! Beautifully styled food boards can showcase your favorite foods, ensure everyone has something they can enjoy, and limits food waste. Craft your own mini-meal with the variety afforded with each food board.
Various options include a Breakfast Granola Parfait board, PB&J board, Cookie board, Brownie board, Cheese board, etc. See some examples below of the food boards I've created in the past. Order your own customized food board (around the Nashville/Clarksville, TN area) by contacting me at [email protected]!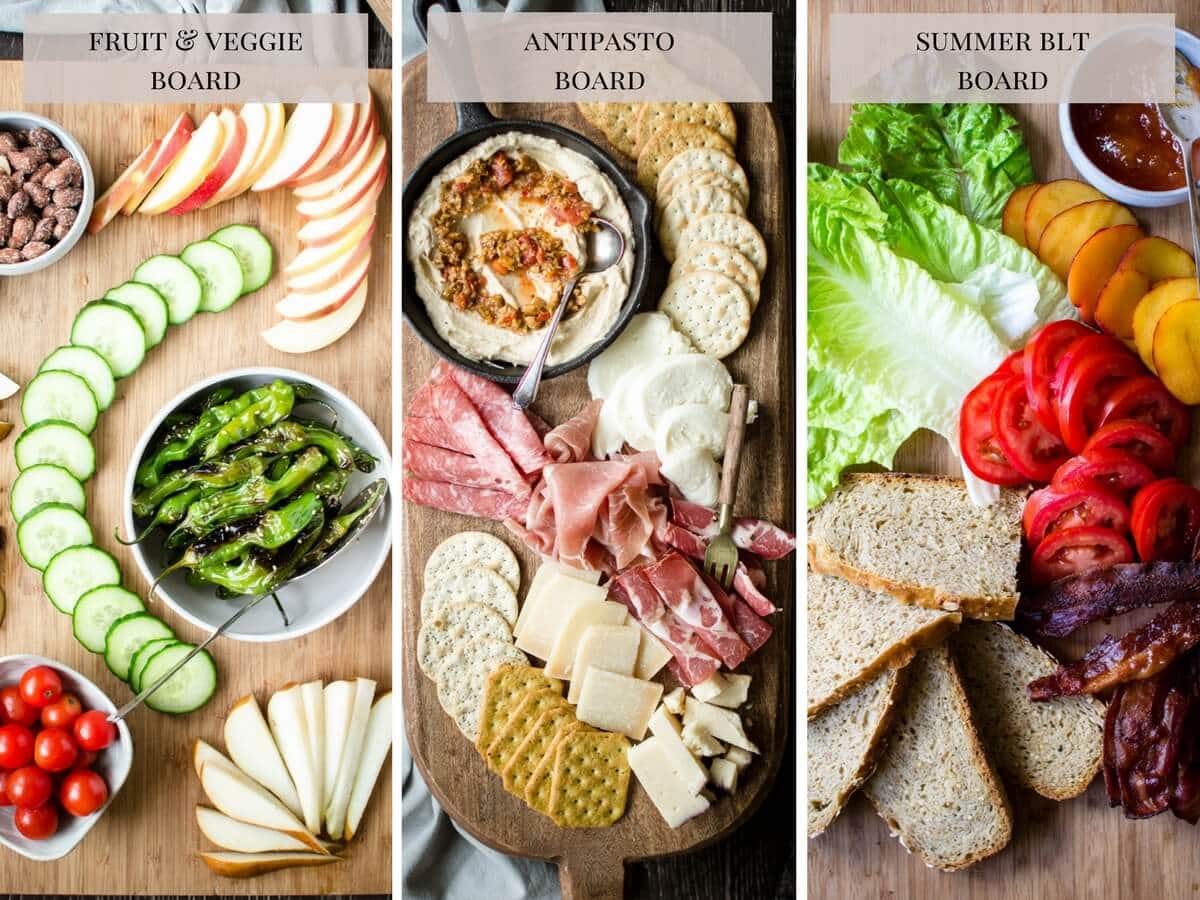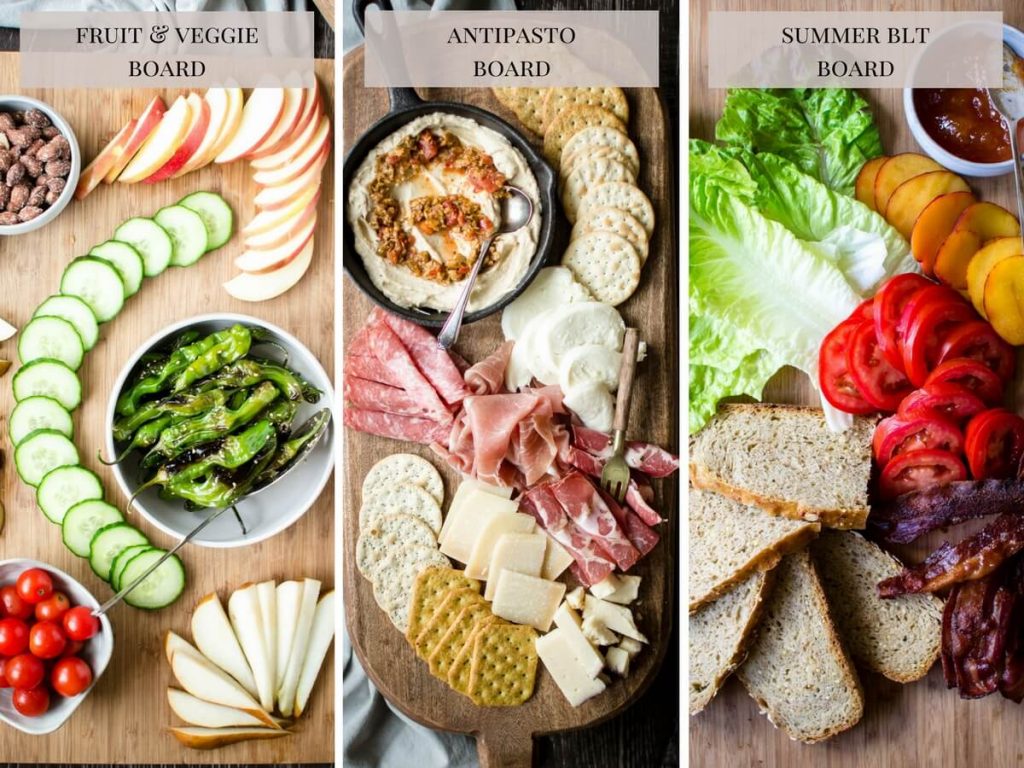 Menu Samples
Testimonials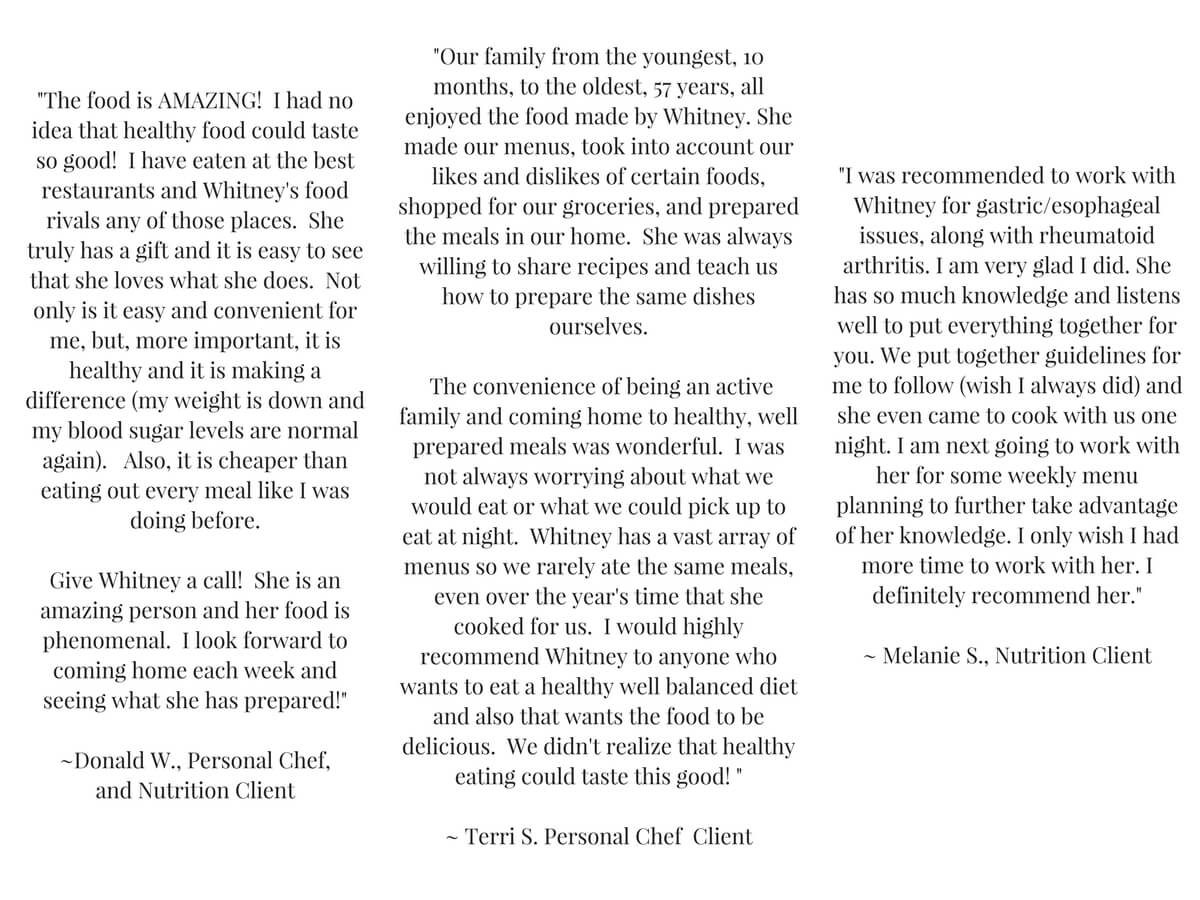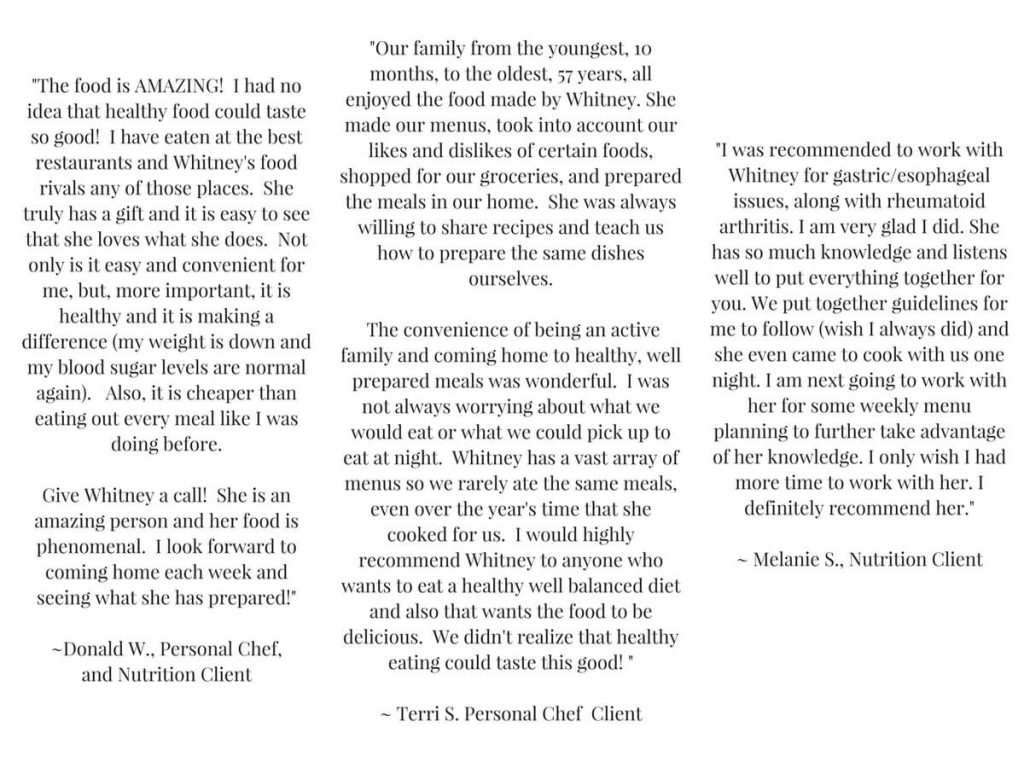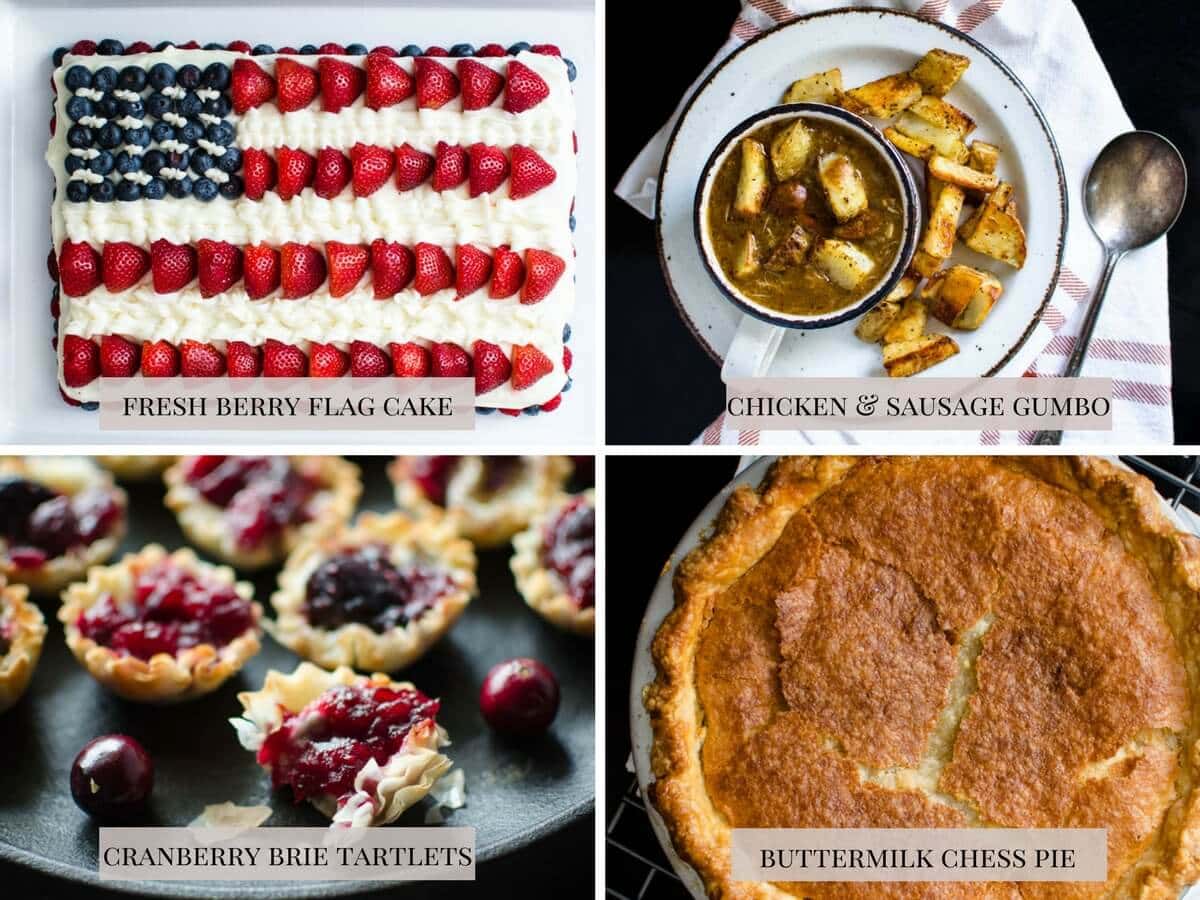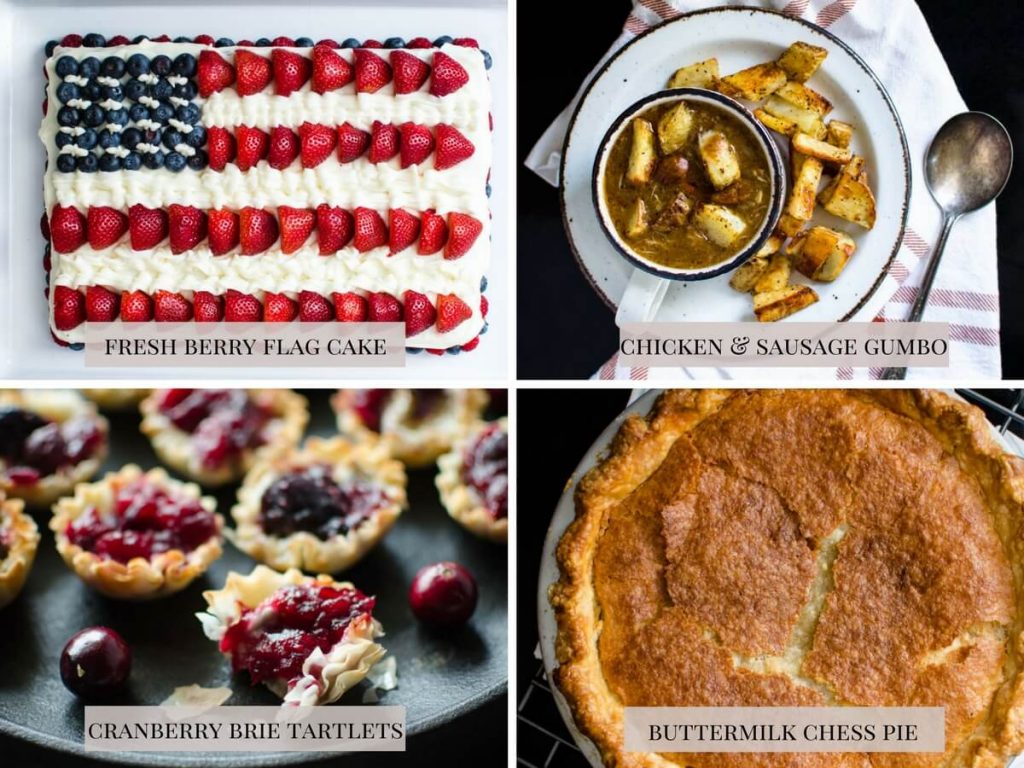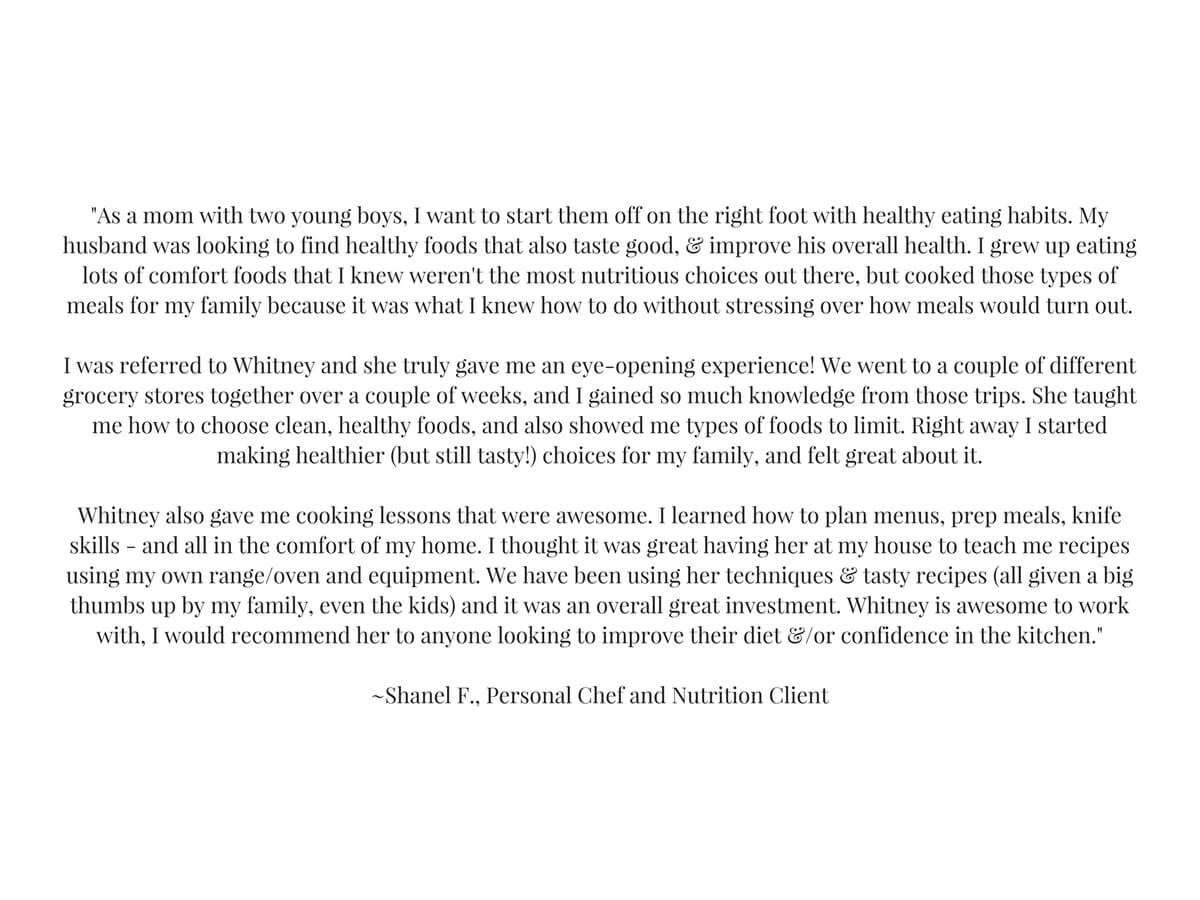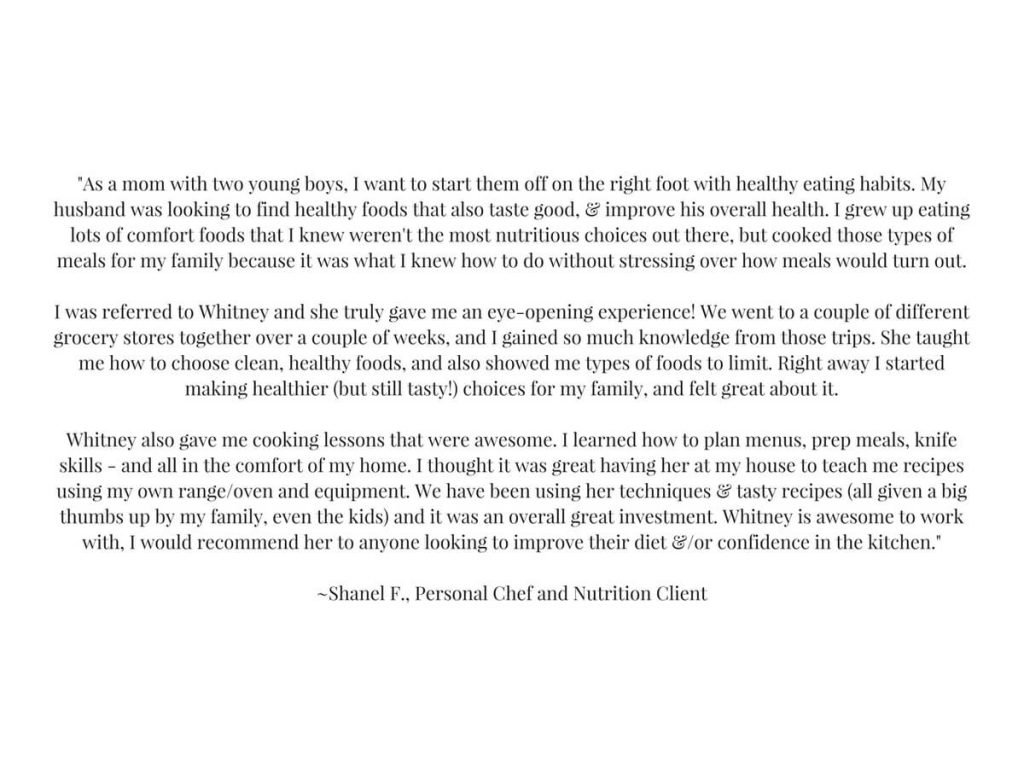 Contact me to discuss your food and nutrition needs today by emailing me directly at whitney[at]sweetcayenne[dot]com!
Whitney Reist is a Registered Dietitian and Personal Chef in the Nashville, TN area.