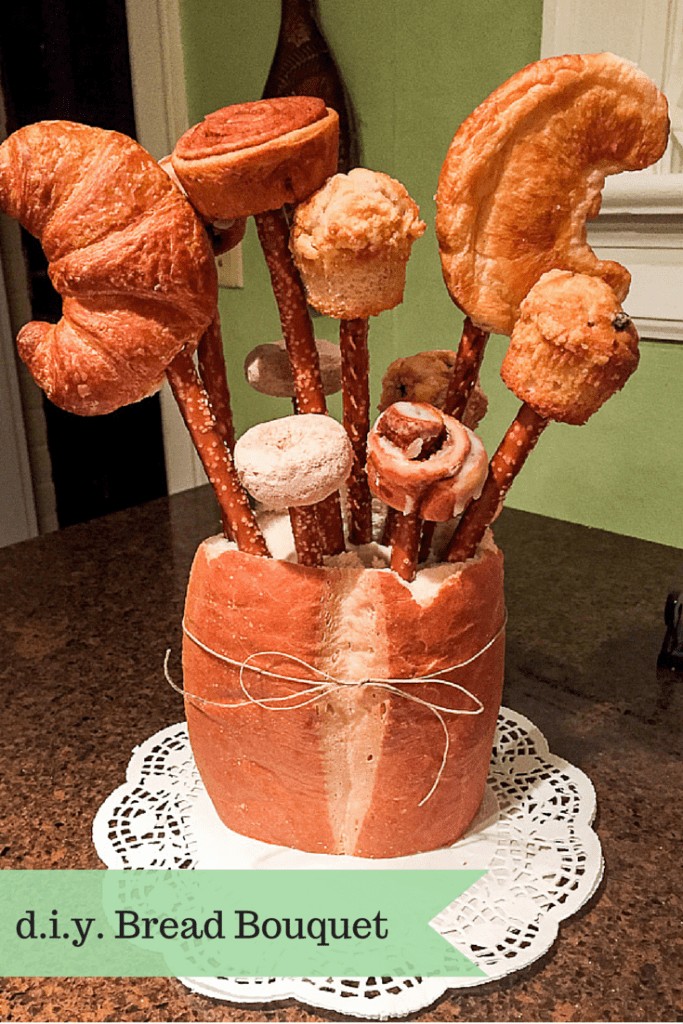 Brunch is a wonderful way to celebrate any special get together.  It's not so early in the day and allows time for other activities to follow the meal.  It is also fun to decorate for brunch, too! With Mother's Day and Graduation coming up in May, I want to share the "how to" in making an edible and fun centerpiece - a Bread Bouquet.
You will need:
A piece of cardboard
A glue gun
Covering for your cardboard, such as a doily, parchment paper, or wrapping paper
A sugar ice cream cone
A loaf of thick bread (a loaf which is a few days old will be best)
Thick pretzel or breadsticks to insert in baked goods
An assortment of small baked goodies - croissants, mini muffins, mini donuts, mini sweet rolls, etc.
A string of kitchen twine, raffia, or ribbon to match your table scape
This fun centerpiece starts with a round piece of cardboard covered with a doily or any fun paper covering you choose.  I just glued it on with a glue gun.
I then glued on a sugar cone to serve as an anchor for the bouquet: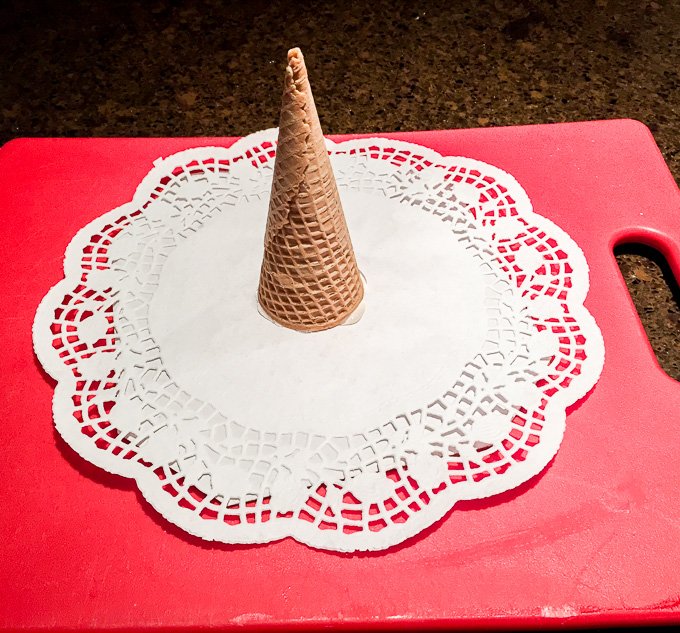 An assortment of baked goods was collected to use on the arrangement such as mini muffins, doughnuts and mini croissants.  Pretzel sticks are shown here to serve as the stems of the bread flowers but any stiff, thin breadstick will work as well as any small bread items for the flowers!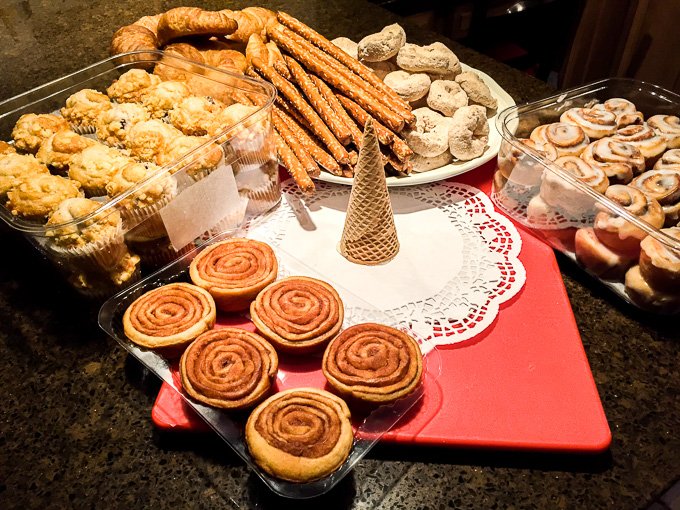 A French bread loaf was used for the base of the bouquet. After cutting both ends off of the loaf and coring out a small section from the middle of the loaf,  I inserted it onto the sugar cone.  Then, the small bread items were inserted onto the pretzel sticks and carefully placed into the bread vase. I found it best to start in the middle of the base and work my way to the outside.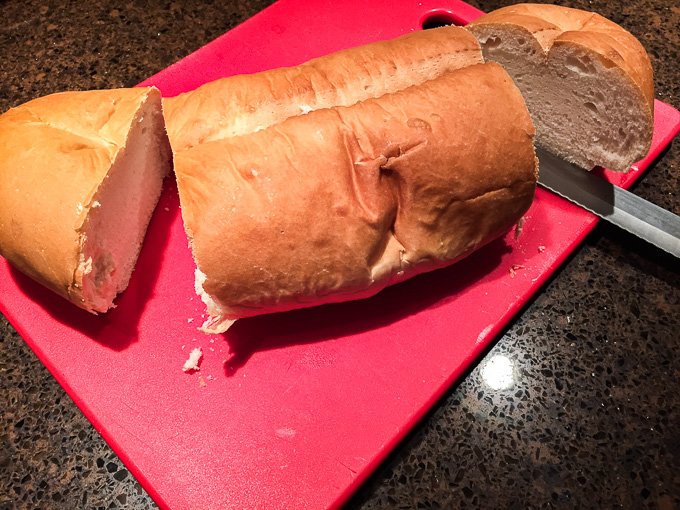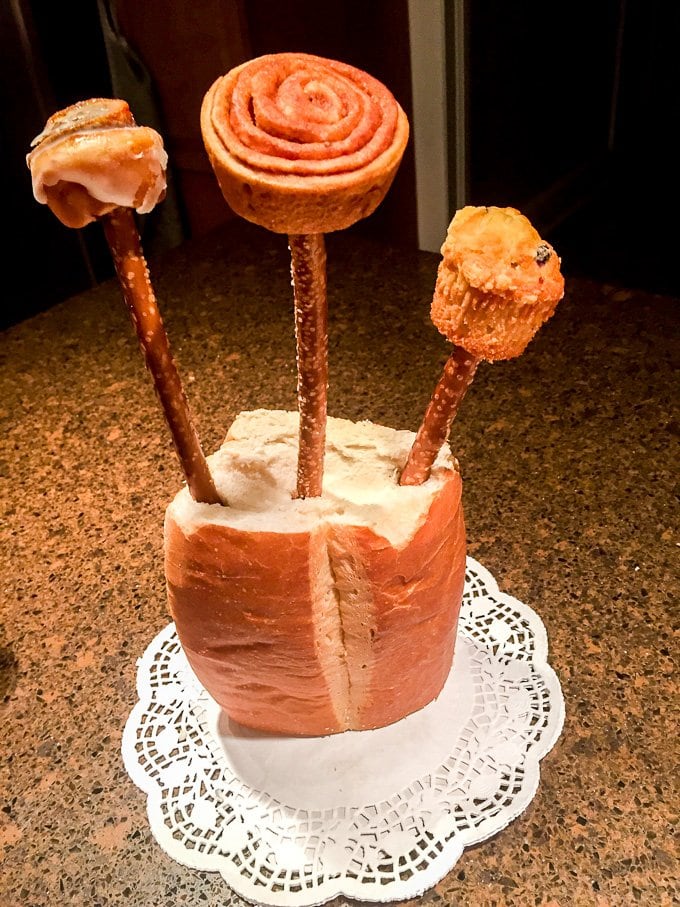 After filling the bread vase, I decided that next time I will use a firmer and crustier bread as the center. I felt like the fresh French bread was almost not supportive enough to hold the bread flowers. Bread loaves that are a few days old may work even better. But be sure your baked good "flowers" are as fresh as possible!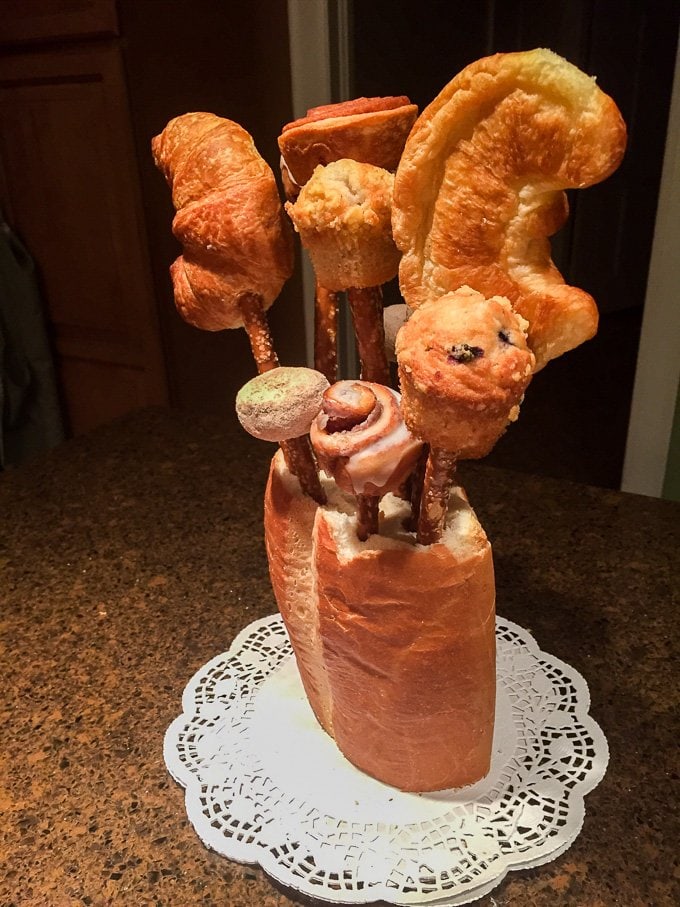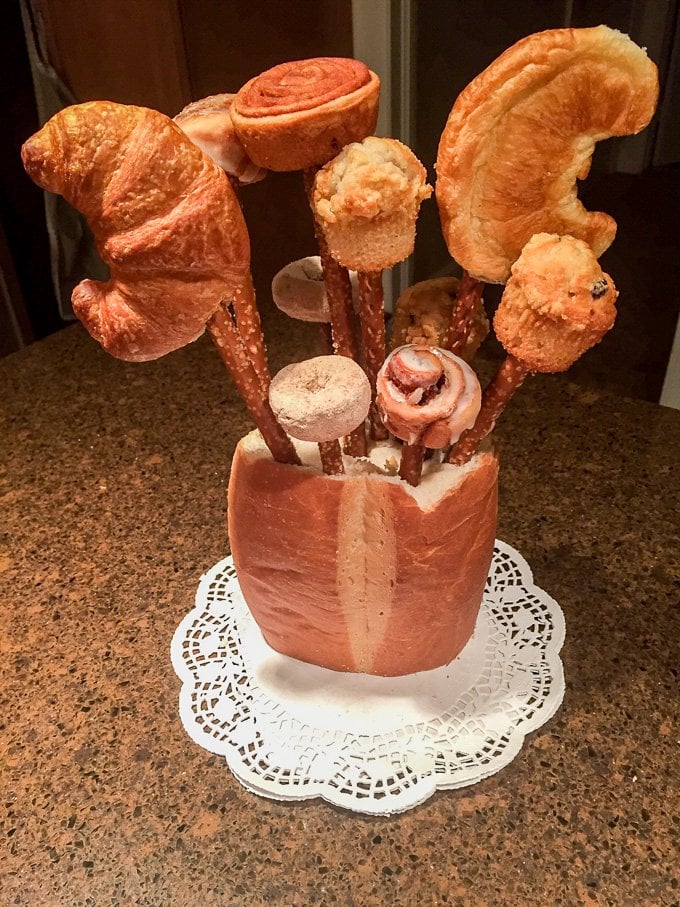 Then bouquet can be complete with a piece of twine, raffia or ribbon for a pretty finishing touch to incorporate any colors or style of the rest of your table setting.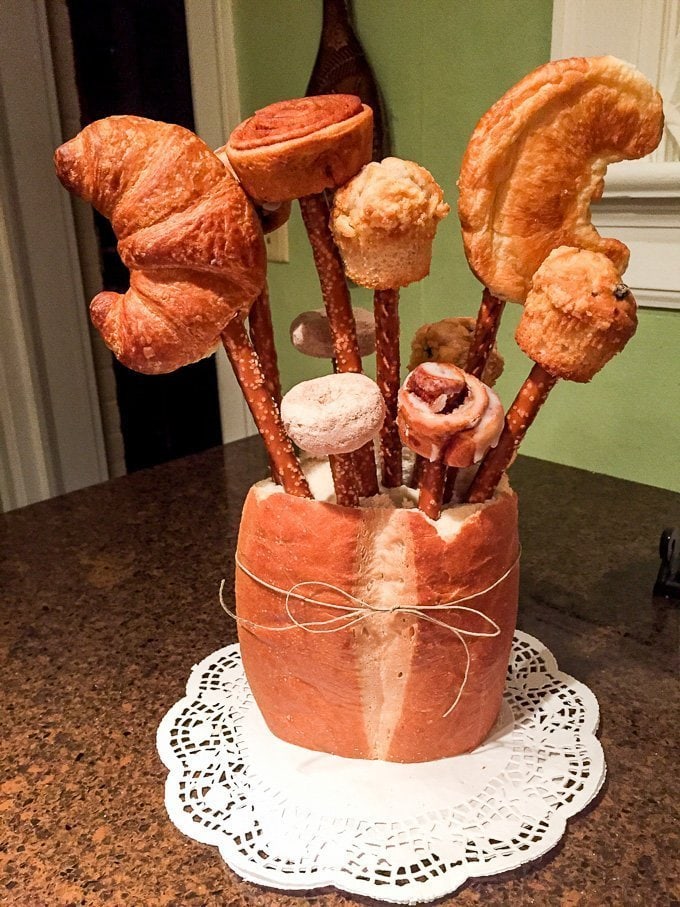 Enjoy, be creative and Bon Appetit!
Connect with us on Twitter, Facebook, Pinterest, and Instagram!