Today I will show you how to make DIY Coffee Cup Candles. These homemade candles are easy to make and can be done in almost any kitchen. Step-by-step instructions and pictures are provided for an easy DIY experience.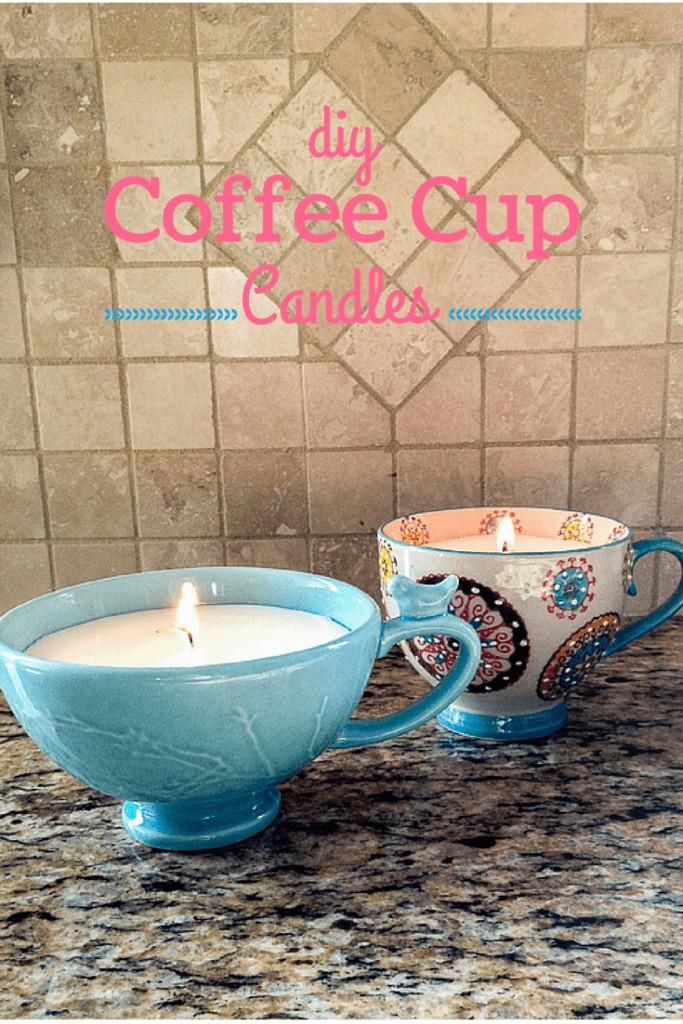 If you are looking for an easy starter DIY project, Coffee Cup Candles are for you. Let me start this by saying that I'm one of those people who would rather buy something than make it myself. I frequent Pier One more than Michaels. I've not done many DIY projects, so I'm starting off easy with Coffee Cup Candles as well.
I'm a lover of coffee and therefore a collector of coffee mugs. I also have a slight obsession with candles; so to me, this was a perfect first-time DIY project. And let's be honest, we can pretty much all agree that mugs and candles make great gifts, so why not combine them? If you're looking to give a cute gift or you're like me and just want an easy DIY project, then definitely give this one a try! If you are short on time though, take a look at some of my favorite candles from Anthropologie - You are sure to find something there you'll love!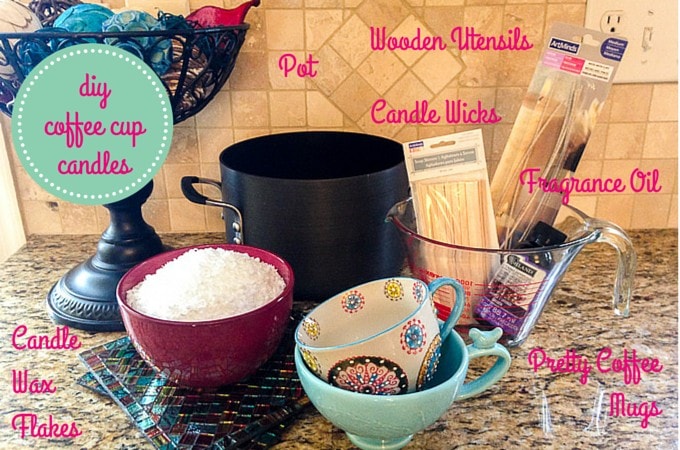 Watch this quick video to see how to make candles at home:
Directions for making a Coffee Cup Candle:
Step by step photos are included as you follow the directions.
1. Fill the pot halfway with water and bring to boil. Place the glass bowl or smaller pot full of wax flakes in the pot of boiling water and wait for the wax to completely melt. I had a lot of flakes, so it took mine about thirty minutes on medium to medium-high heat.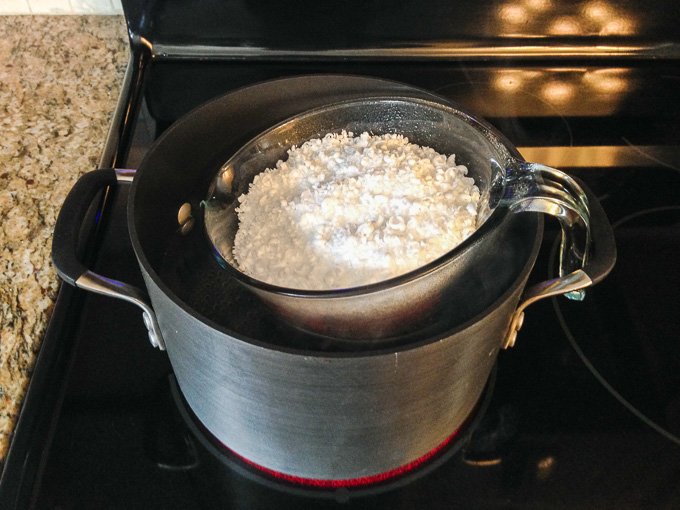 2. While your flakes are melting, get your mug ready! Place the candle wick in the center of the mug and keep it standing and centered using whatever wooden utensils (i.e. pencils, chopsticks) you have on hand. This is when the scotch tape comes in handy. You can tape the sticks together or to the mug to help it stay in place.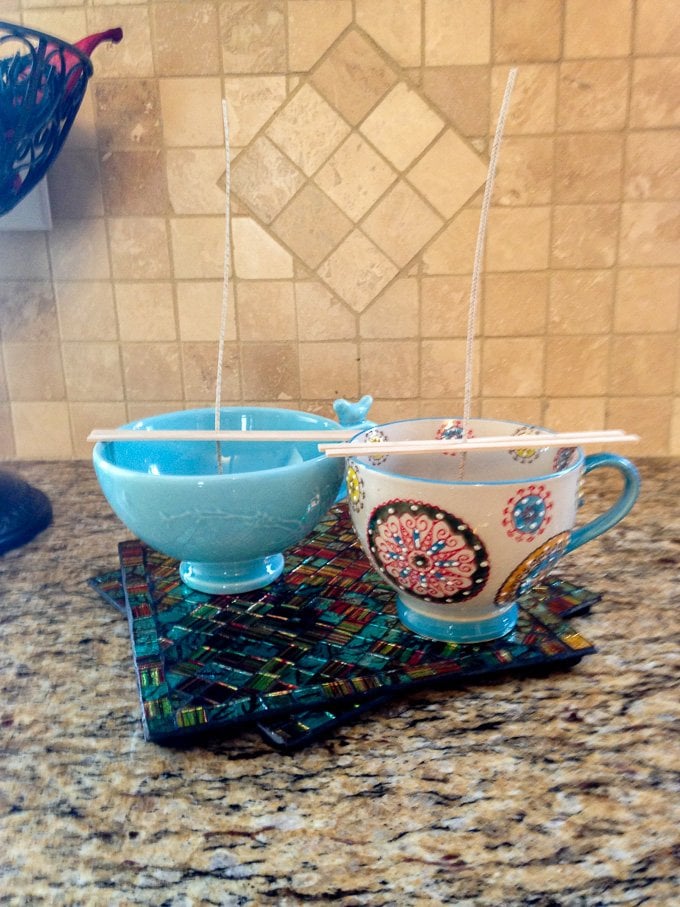 3. Once the wax flakes are completely melted, remove the smaller pot/bowl from the water and stir fragrance into the melted wax. I used about half a bottle of lavender fragrance oil. It smelled strong but once your candle is finished the scent will be much lighter.
4. Immediately pour the wax into your mug, being careful to keep the wick centered. Don't move your mug around once you have poured the wax!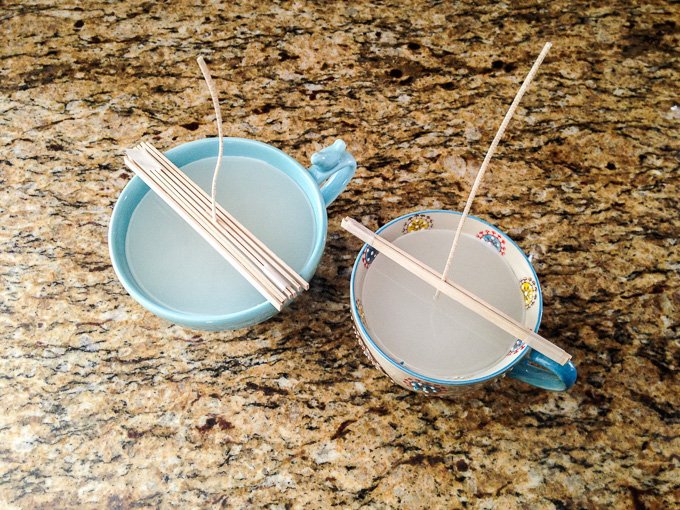 5. Wait! If you chose to melt or shave down an already-made candle, it will not take as long to set. If you used wax flakes, wait about 24 hours before moving the candle to be safe.
6. Trim your wick and light away, my friend.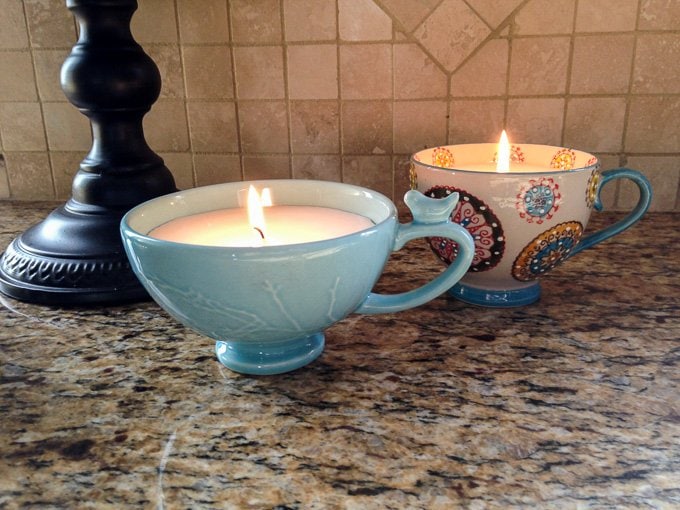 Stay tuned for future simple DIY projects from this non-DIYer. And to all my friends, I hope you like coffee mug candles because they may just be what's wrapped up for you next Christmas or birthday.
Items you will need for this project include:
For a more in-depth tutorial for making candles at home, see this post on a DIY Tea Tin Candle!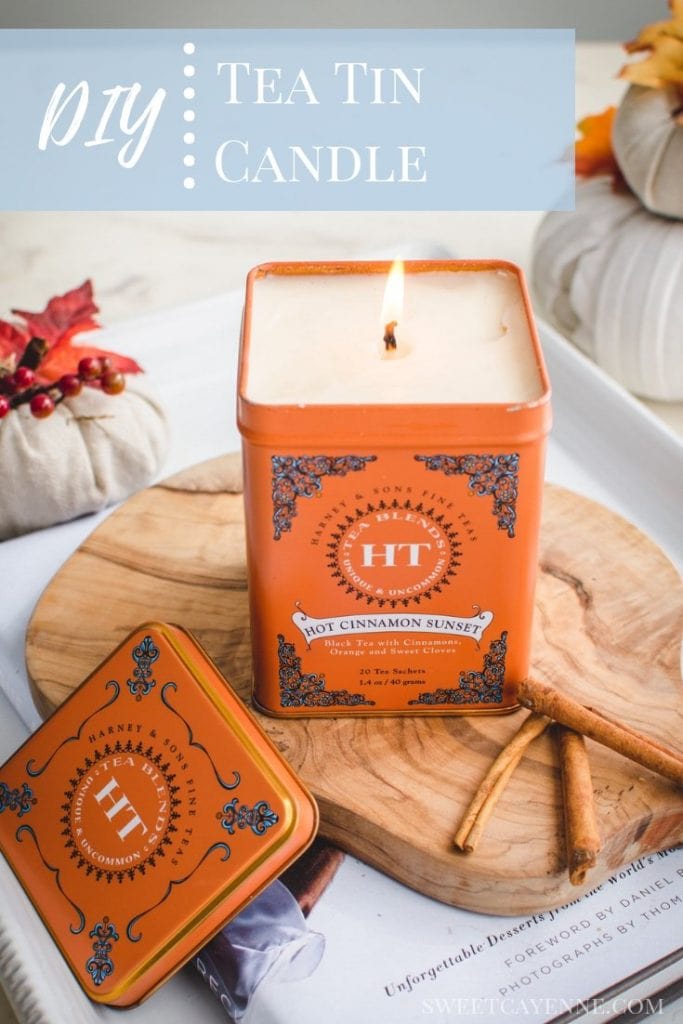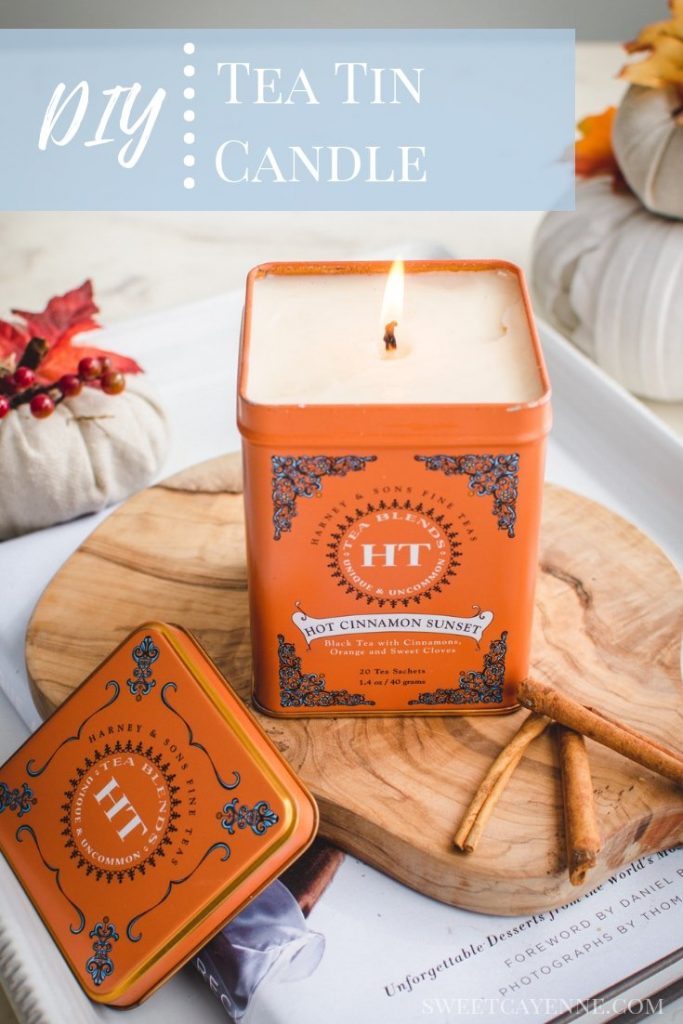 If you are new here, just a little background on what Sweet Cayenne is all about - Most of my posts are related to recipes, however, I do lifes, style, and travel posts from time to time.
If you like what you saw, you can sign up for my weekly newsletter. Also, you can check out a few of my other posts. These might be of interest to you: Back Pocket Chocolate Fudge Cake, Easy One Dish Peach BBQ Chicken Kabobs, Frugal February, Signature Nail System Manicure.
Did you decide to try your hand at making a Coffee Cup Candle? Please let me know by uploading a picture to Instagram or Twitter with the tag @sweetcayenne5 or by posting a comment below. You can also find me on YouTube and Facebook.