This page is dedicated to all of the places in Italy that I have visited over the course of 3 trips and would highly recommend! It will be updated with new recommendations as I continue to visit and explore the country, so be sure to check back. For a summary of blog posts I have written on the area, scroll to the bottom for the complete list!
Note: the Italy travel recommendations below will not be for the typical "tourist" suggestions of what to see and do in Italy, mainly because those exist ALL over the internet! My recommendations are for places I literally "stumbled upon" that made my trip extra special or suggestions from trusted local guides and acquaintances that you likely won't find anywhere else.
Rome
Dining - most of my dining recommendations in Rome are in the Trastevere neighborhood because this is my favorite place to stay and wander in the city. It's really artsy, eclectic, and has a quaint, boutique feel.
Hostaria La Boticella - Try the house wine, stuffed zucchini flowers, Pasta all' Amatriciana, and house-made desserts! Best to get there right when they open, otherwise, a reservation is a must.
Fiordiluna - I love to get gelato here when I'm in Trastevere!
Da Enzo al 29 - this restaurant was highly recommended by a really knowledgeable Airbnb host for having the best carbonara in Rome and so much more! Be aware they will likely have a line, so go at an off-hour - sometime between 2 pm - 6 pm if you can!
Osteria da Fortunata - If you want to have an authentic, Italian family-style meal with loads of fresh pasta, this is your place! Try any of the 3 "pillar pastas" of Rome here - Carbonara, Cacio e Pepe, and Pasta all' Amatriciana. Be aware that there is a copycat place right across the street - look for the ladies making fresh pasta in the restaurant entrance to know you are in the right place!
I Dolci di Nonna Vincenza - A Sicilian-style bakery that I love to come to for afternoon espresso and a sweet treat! Delicious cannoli.
Antico Forno Roscioli - an AMAZING bakery with savory and sweet options. Even if you aren't hungry, step inside to take a peek!
Florence
Activities
Walkabout Tours - The BEST tour company in Italy - all of the options are outstanding and SO much fun.
Tuscany Bike Tours - Really fun biking and Vespa tour company that will take you through the regions of Chianti!
Pitti Palace + Boboli Gardens  - This is by far my favorite place to spend a day exploring in Florence - bring a picnic and have a snack in the Boboli Gardens!
Shopping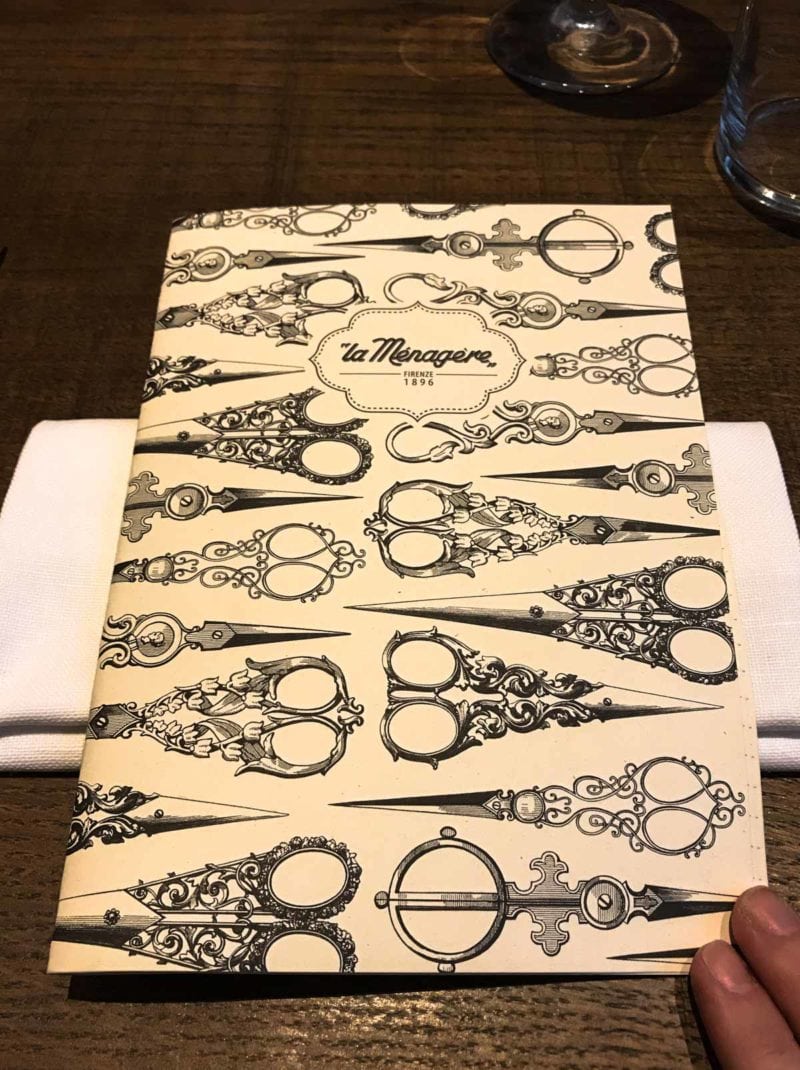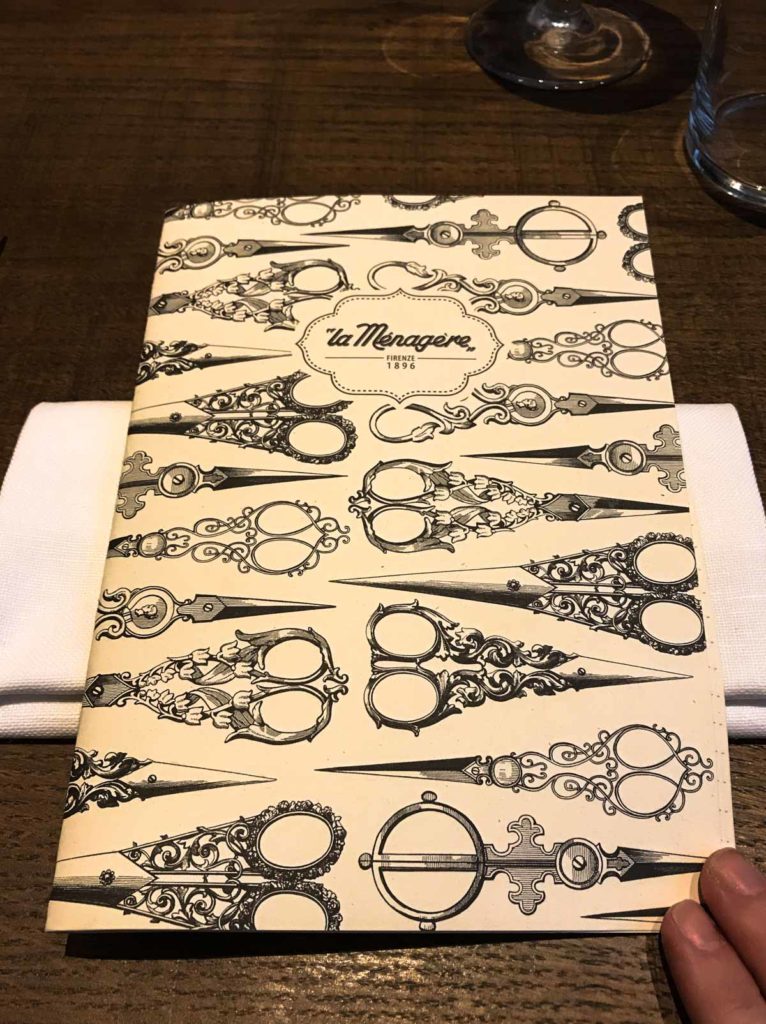 Dining
I'Pizzacchiere - A small, quaint, and utterly delicious pizzeria run by a husband and wife team. Say hello to Natasha and Peter for me!  Eat here after a hike up to the Piazzale Michelangelo.
Gusta Pizza - This is my favorite pizza in Florence! Cash only, sometimes a wait, ALWAYS worth it.
Osteria dell'Enoteca - An outstanding place in Florence to get Florentine steak - beautiful restaurant and wonderful prices. 45 euro includes steak for two with three sides. The desserts are a MUST - especially the tiramisu!
Gelateria Artigianale La Strega Nocciola - This is my FAVORITE gelato in Florence - try the Cocco, Buontalenti, or Stracciatella!
Venchi Gelato - Another amazing gelato shop - all of the chocolate flavors here are outstanding. Try a cone with melted chocolate inside!
All'Antico Vinaio - This is THE place to get a panini in Florence, and you will know by the constant line out the door! Only 5 euro for an amazing sandwich the size of your face!
La Ménagère - This is my favorite place in Florence to enjoy a coffee and snack, or to have a magical dining experience!
Mercato Centrale - I love to eat at this massive food hall when I need a quick bite and want a couple of different options. Get my favorites below:

Il Girrarosto - get the Tuscan pork plate here. I dream about this meal all year long
La Pasta Fresca - any of the pasta of the day options are wonderful!
Sud La Pizzeria - very good pizza if you need a quick bite.
Sicilian cannoli and granita cart - try the authentic almond granita here for a sweet finish to your meal!
Bologna + Parma + Modena
Foodie Activities
Montalcino + Pienza + Montepulciano
Activities
Take a tour of a winery, I love Poggio Rubino because it is small, quaint, and you feel like you get a personal experience!
Bagni San Filippo - Great free place to experience the baths of natural Italian hot springs. Be warned though - the sulfur smell is REALLY strong!
Dining
Buon Gusto Gelateria | Pienza - This tiny gelateria has some of the most unique and delicious flavors that I've tried in Italy, and the owner is nice as can be!
Gattavecchi Winery | Montepulciano - I love the quaint little Cucina that's part of this winery, and the owner is SO nice!
Orvieto + Civita di Bagnoregio
Activities
Civita di Bagnoregio - The hike up to this hilltop town is one of the most breathtaking sights I've seen in Italy - a truly unforgettable experience!
Dining
Trattoria del Moro Aronne | Orvieto - This little restaurant is home to the BEST meal I've ever had in Italy! The handmade pasta dishes here are TO DIE for - I tried 3 different ones and can't pick a favorite!
Positano + Capri
Activities
Ferry ride to Capri
Villa San Michele | Capri - GORGEOUS home and views of Capri - a must see!!
Dining
Salumeria da Aldo | Capri - Delicious, HUGE sandwiches to get on Capri for a picnic - just 6 euro each!
Il Ritrovo | Montepertuso - Gorgeous, charming restaurant with beautiful views and delicious seafood. Provides free shuttle transfer from Positano marina.
La Tagliata - Unforgettable, delicious and homey restaurant with stunning views featuring 6+ course Italian feast for 45 euro pp. Free shuttle to the restaurant from Positano marina.
Italy Blog Posts