This post is part three of my travel diary from our trip to Europe in May of 2016. Check out my recaps from Amsterdam and Brussels if you'd like to know more about what we did in those cities!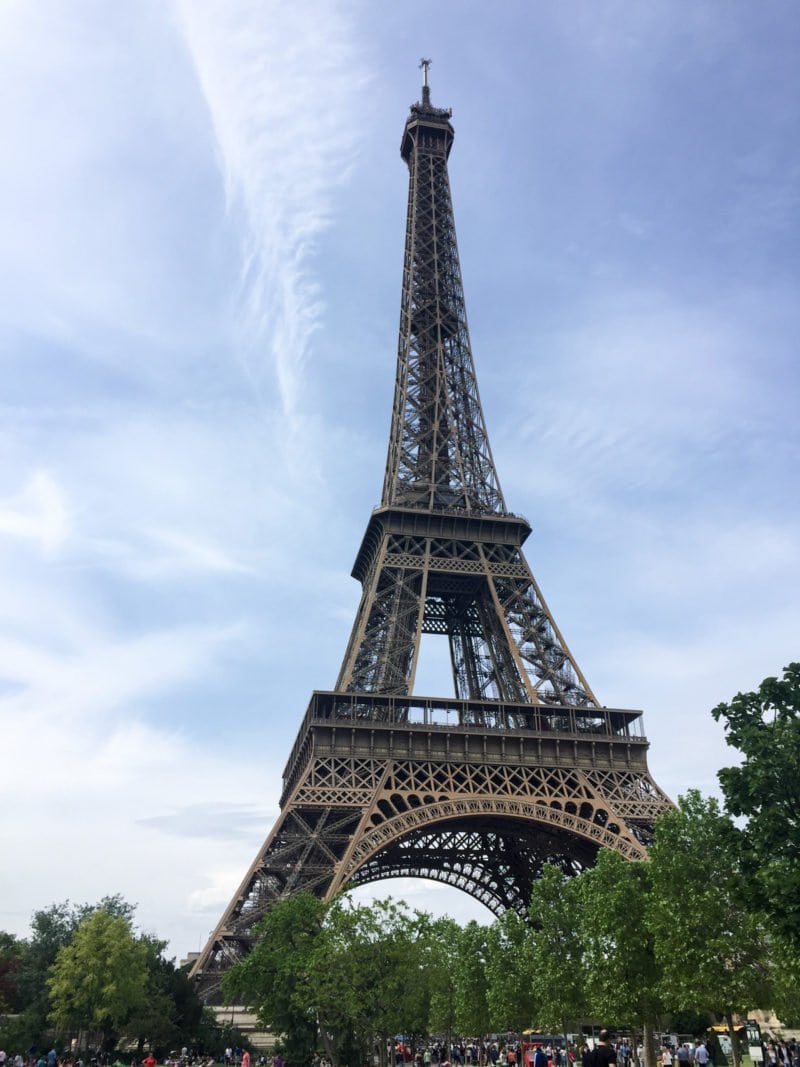 The last 4 days of our 10 day trip to Europe were spent in a city I (and probably so many other people!) had dreamed about visiting for practically my whole life - Paris! We traveled here from Brussels with pre-booked tickets on a high-speed train. Traveling this way is the most direct/fastest way to get to Paris from Amsterdam or Brussels, and making a reservation on the high speed train is a MUST if your travel date is not flexible. The ride was about 1 ½ hour long and cost €82,00 per person. That sounds pricey, but taking the slower regional train on this route would only save you about €30,00 per person but add 5+ hours to your travel time.
Accommodations:
We had an entire studio apartment to ourselves that we found on Air BnB within walking distance to the Eiffel Tower. This cute little place was decked out in the latest IKEA furnishings and was our favorite place that we stayed on the entire trip. It had everything we needed (iron, hair dryer, kitchen, toiletries, washer/dryer, etc); including a delightful boulangerie (bakery) at the corner of our building where we bought breakfast on most mornings. From the window the very top of the Eiffel tower could be seen sparkling at night; which definitely added a "magical" touch to our stay here!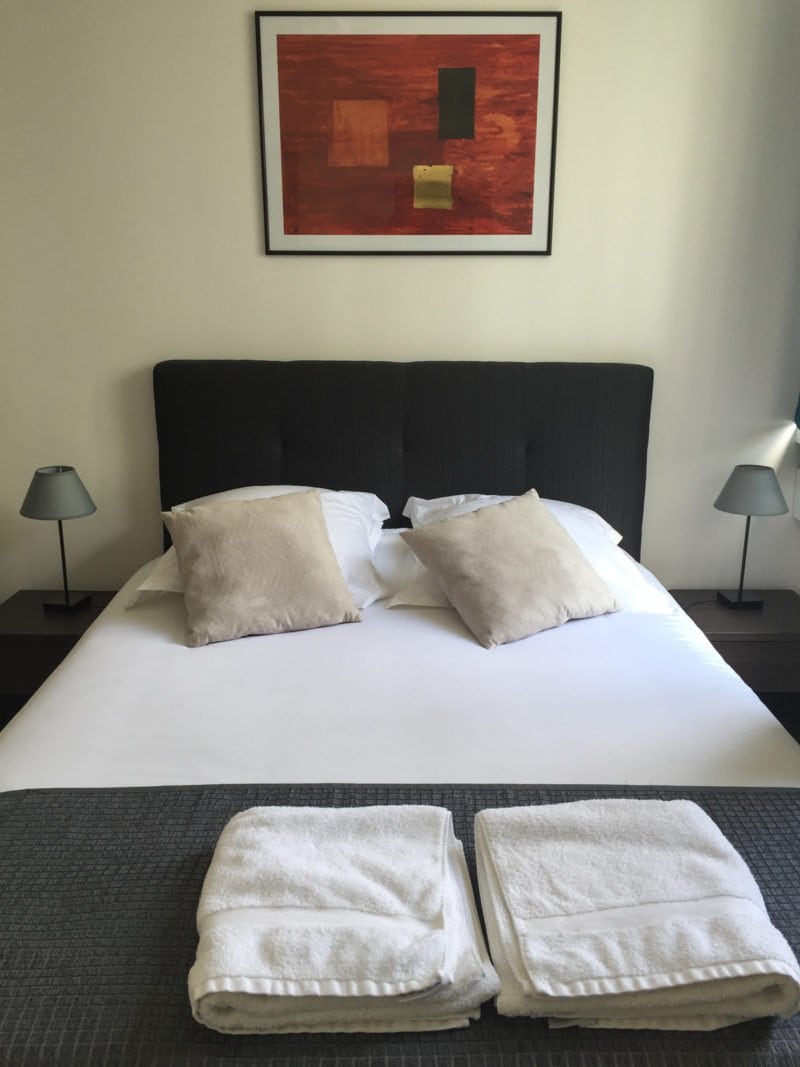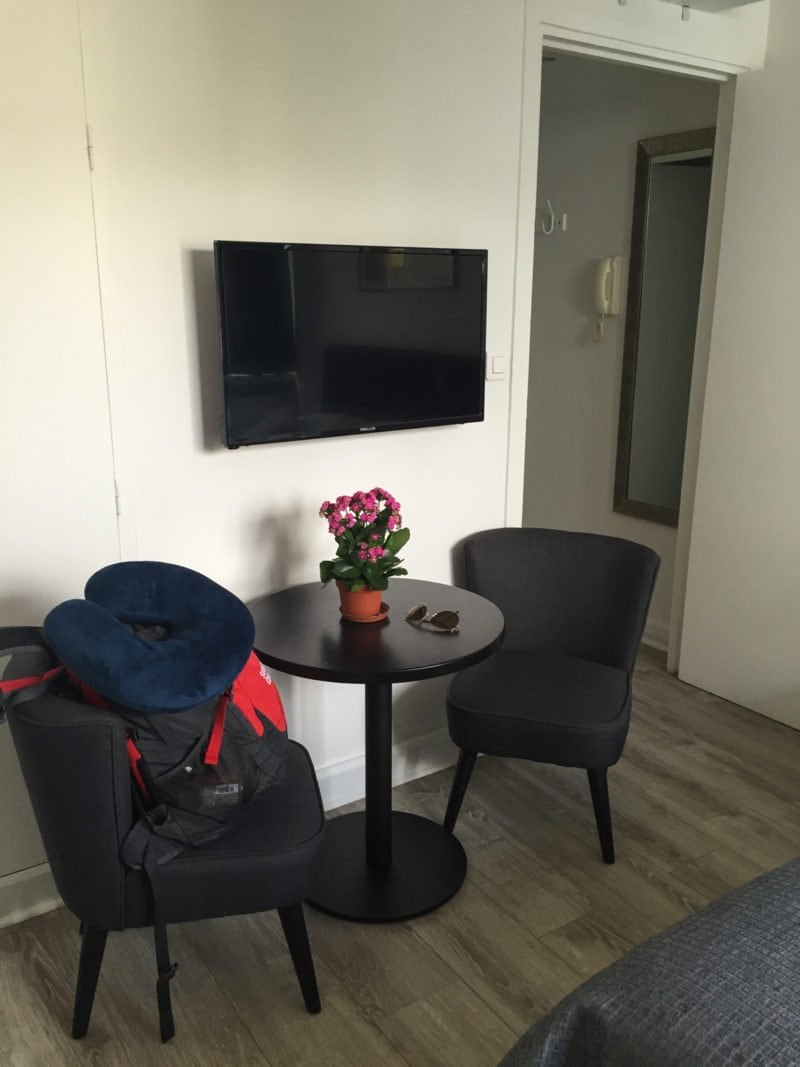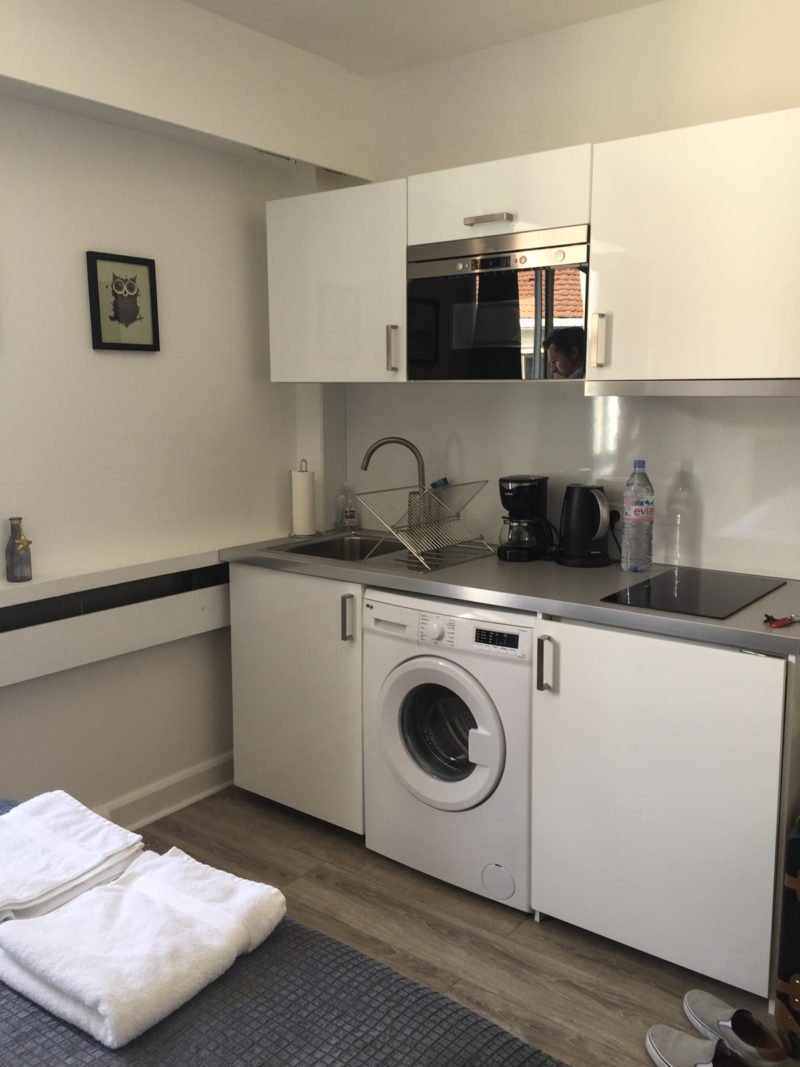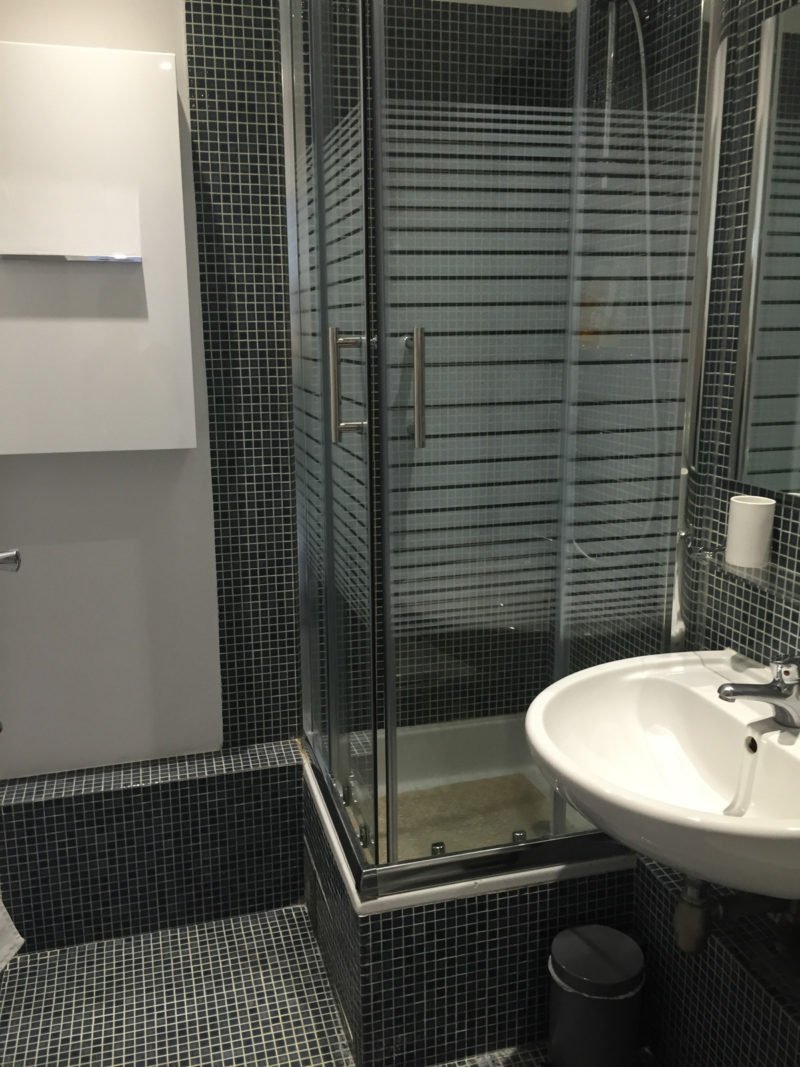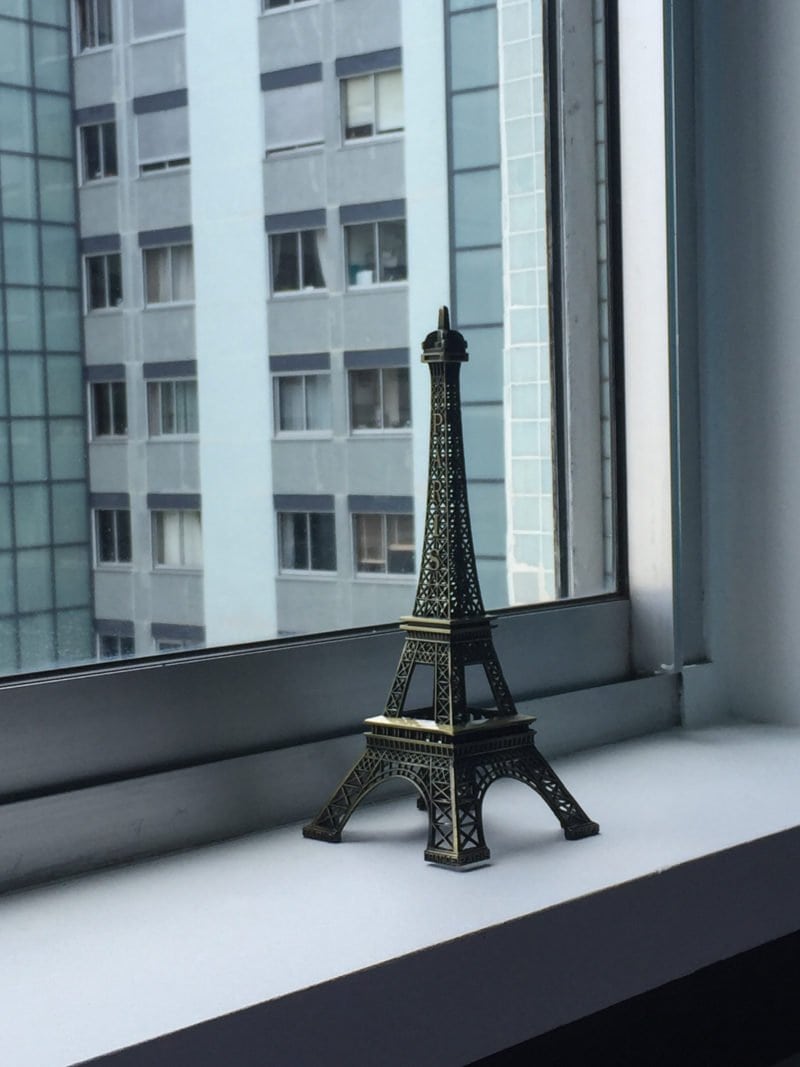 Dining:
Between Amsterdam, Brussels, and Paris, the food in Paris was hands down my favorite. Having attended Le Cordon Bleu and been trained "the French way" in cooking school, I had high hopes for the food during this visit. I'm happy to say it did not disappoint - here we had meals that I will remember for the rest of my life as some of the best cuisine I've ever eaten!
Our first dinner was had at Cafe Varenne, which I found inside Ina's guide to her favorite places in Paris. This was a well-established cafe in the Saint-Germain-des-Prés neighborhood that does't frown on you if you don't have a reservation and boasts a great team of friendly wait staff. We felt so welcomed here and loved the vintage cafe setting/decor.
Our first course was a new/unusual choice for me but something I'd always wanted to try: baby radishes with European butter, sea salt, and toasted bread. A simple, unexpected, but deliciously satisfying combo. We loved this appetizer so much that we've made it at home since and introduced the combo to others. Simply smear a little butter and sprinkle a bit of salt with your radish and eat between bites of bread - amazing!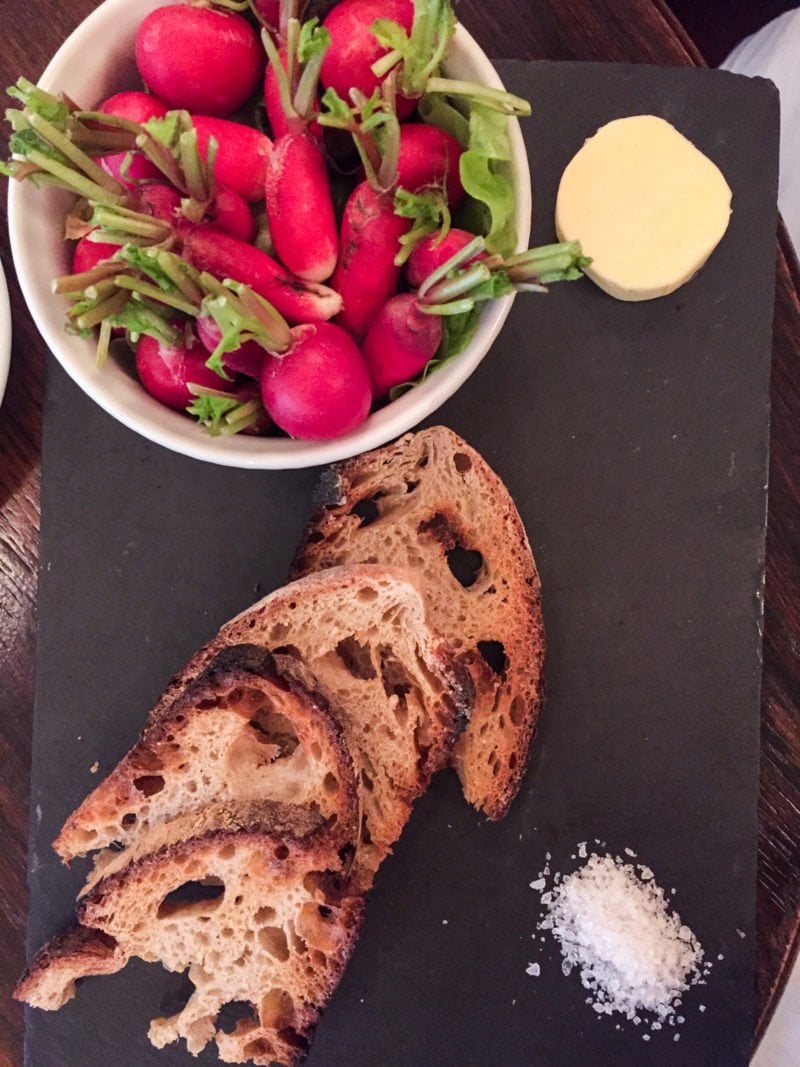 For dinner we ordered a traditional, homey meal of roast chicken with mushroom sauce and crispy potatoes. This dish was warm, comforting, and bursting with rich, golden flavor. I wanted to go back for seconds!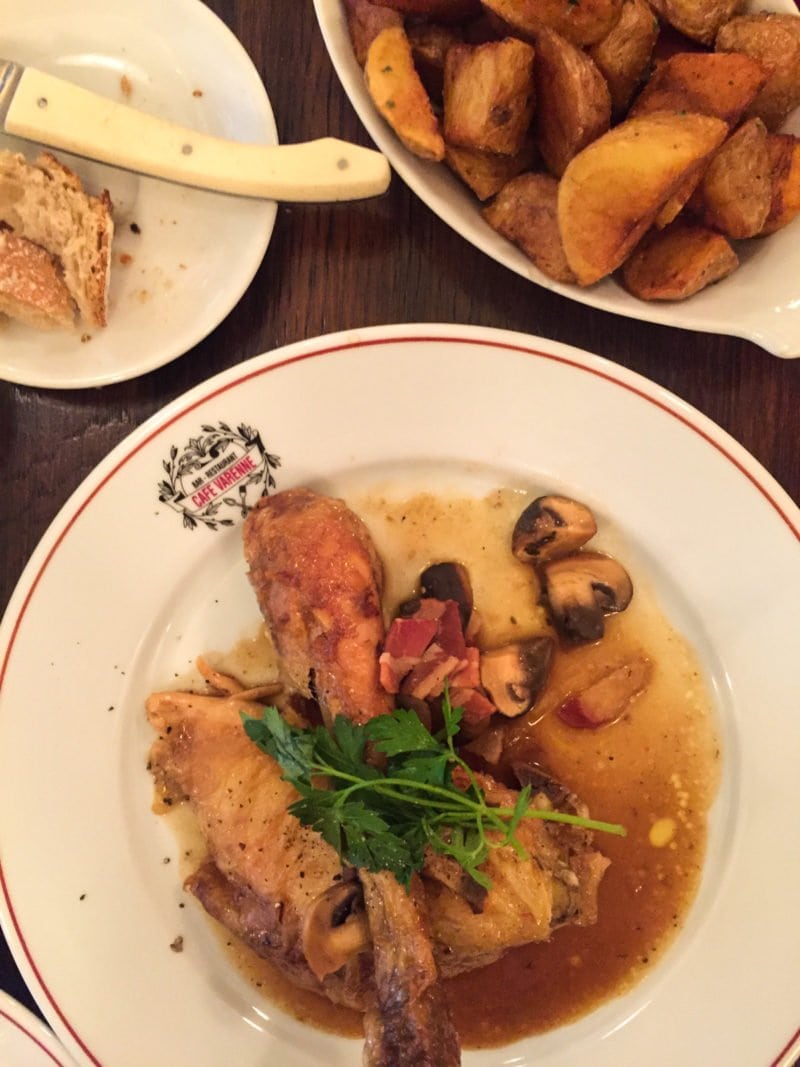 Dessert was a classic French riz au lait - the creamiest, velvety rice pudding with golden raisins, toasted almonds, and salted caramel sauce. Believe it or not, this earned the status of BOTH Ryan and my favorite dessert from Paris - it was beautiful and sublime!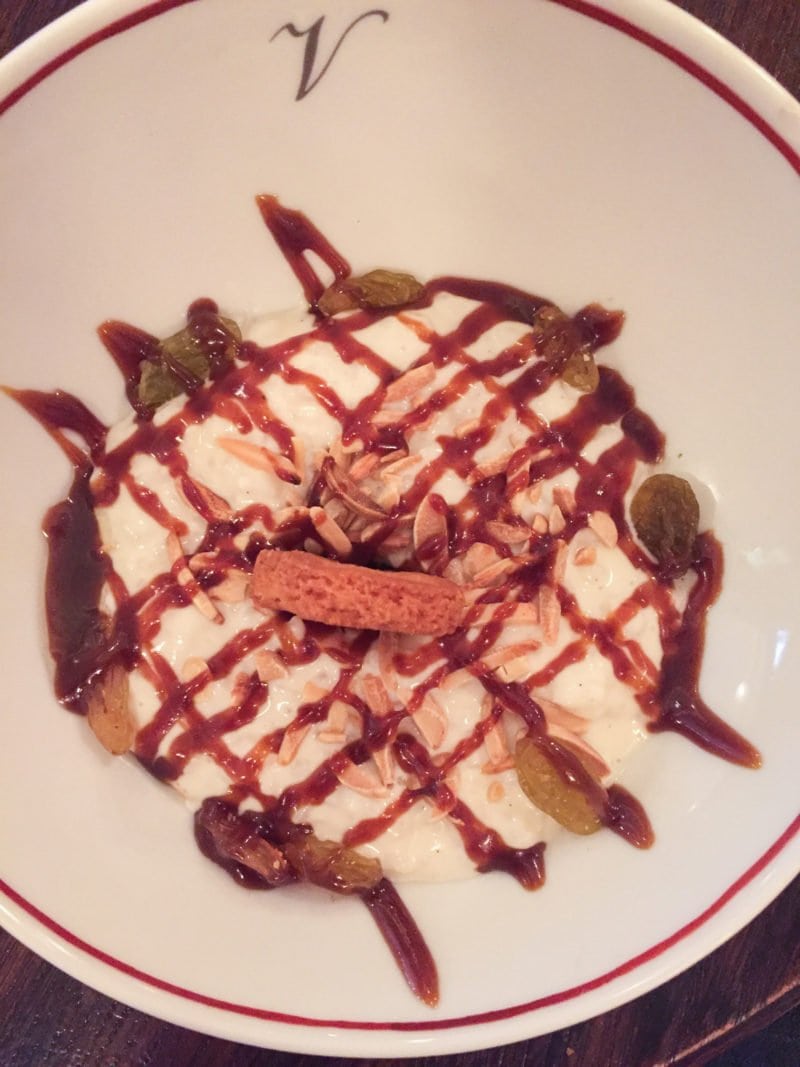 Poilane Bakery - this famous bakery was another recommendation from the lists of Ina Garten and Giada de Laurentiis. The bakery is famous for their 5 lb. miche bread loaf that can be baked and shipped fresh all over the world on a daily basis. Ryan and I split a pan au chocolate (chocolate croissant) and a pasty with apple filling - needless to say they were both excellent!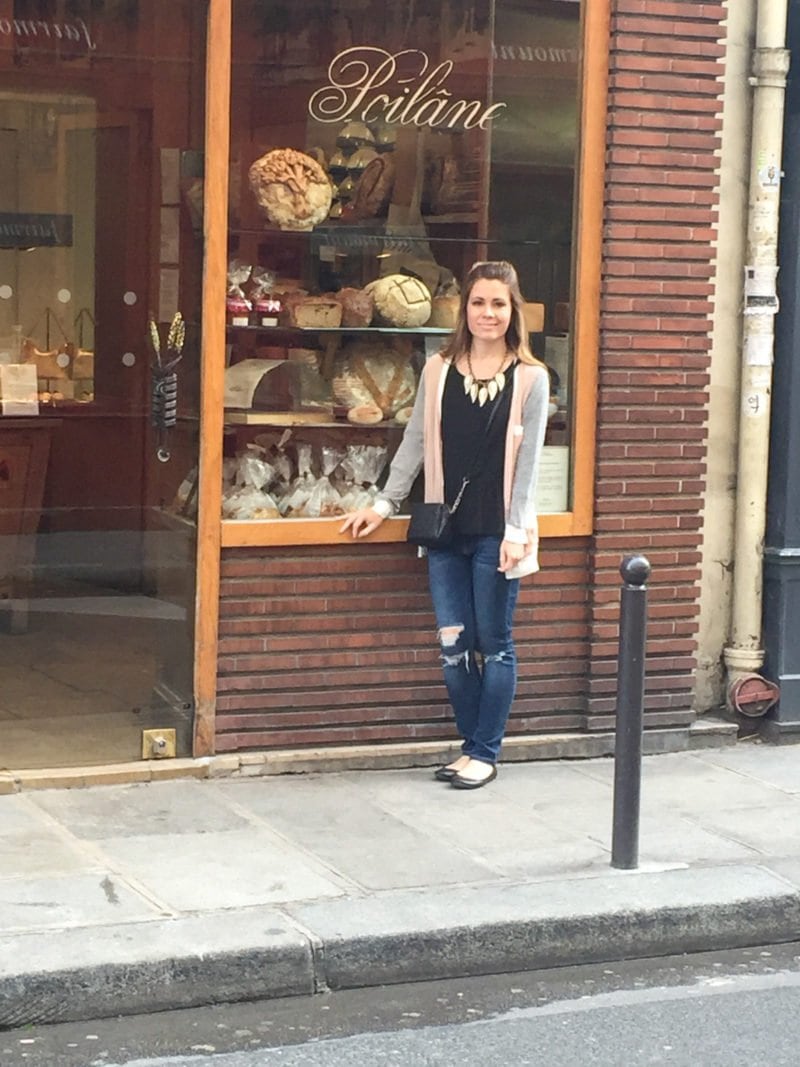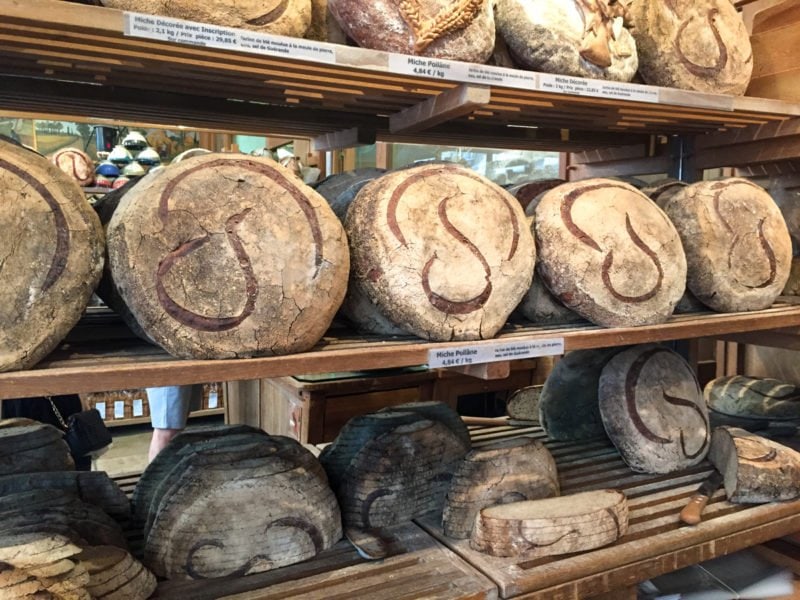 L'as du Fallafel - after seeing this international eatery as a "must visit" from the New York Times, David Leibovitz, and several other trusted foodies, I knew our trip to Paris would not be complete without a falafel from here! This little restaurant is in the Jewish quarter of Paris in Le Marais, and was my favorite lunch spot. Despite the line for a table and pouring rain that day, we stuck it out and were richly rewarded with perfectly cooked, crispy, and super fresh falafels stuffed in pillowy soft pitas and pile high with fresh veggie toppings and creamy tzatziki sauce. Another charming element of this place is the continual video they play showcasing the step-by-step process behind how famous menu items were made. Great entertainment while you wait/eat!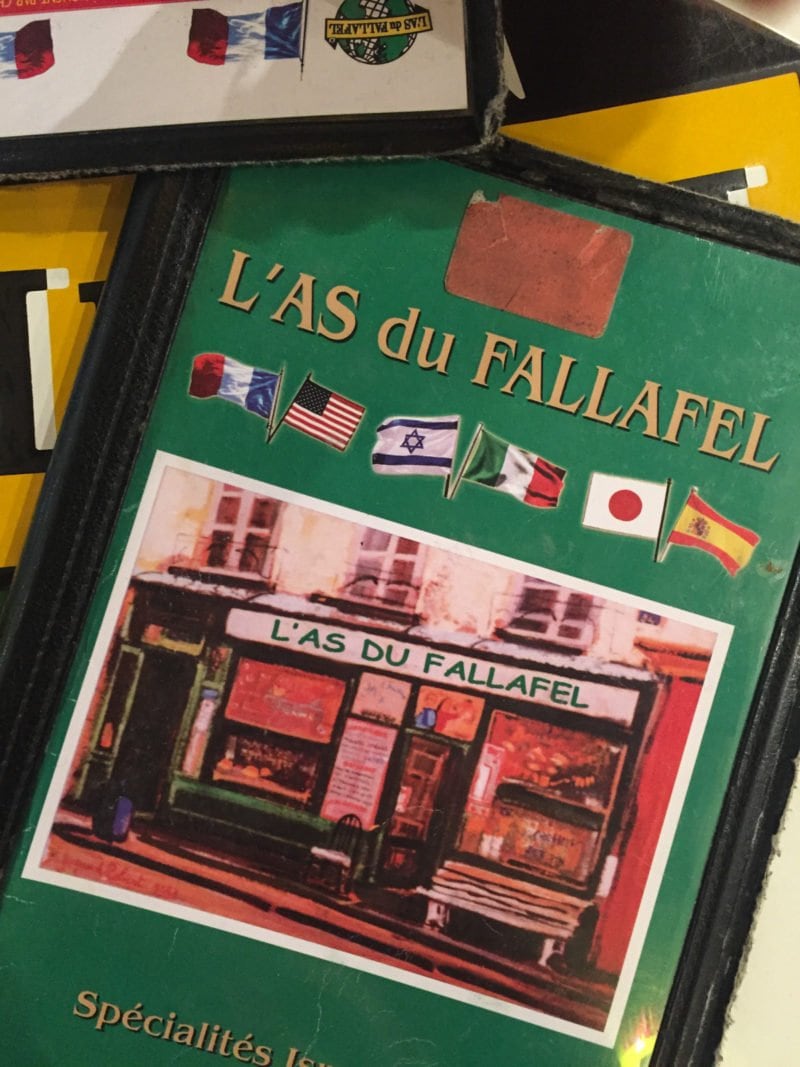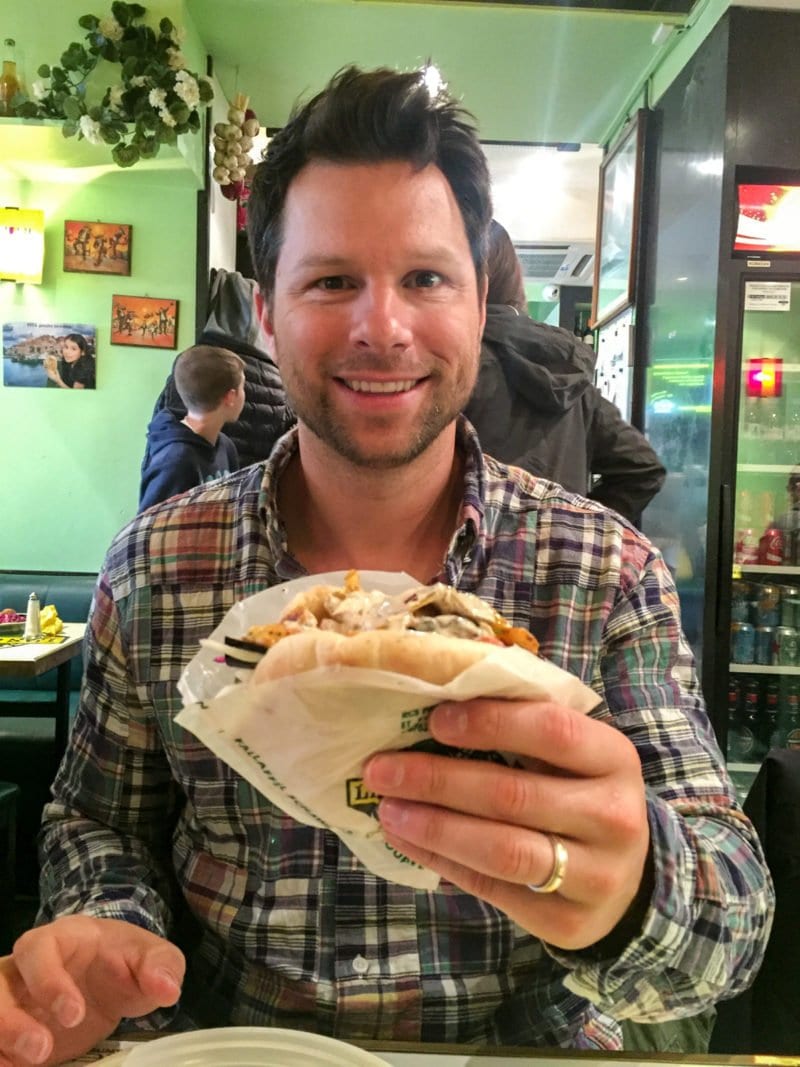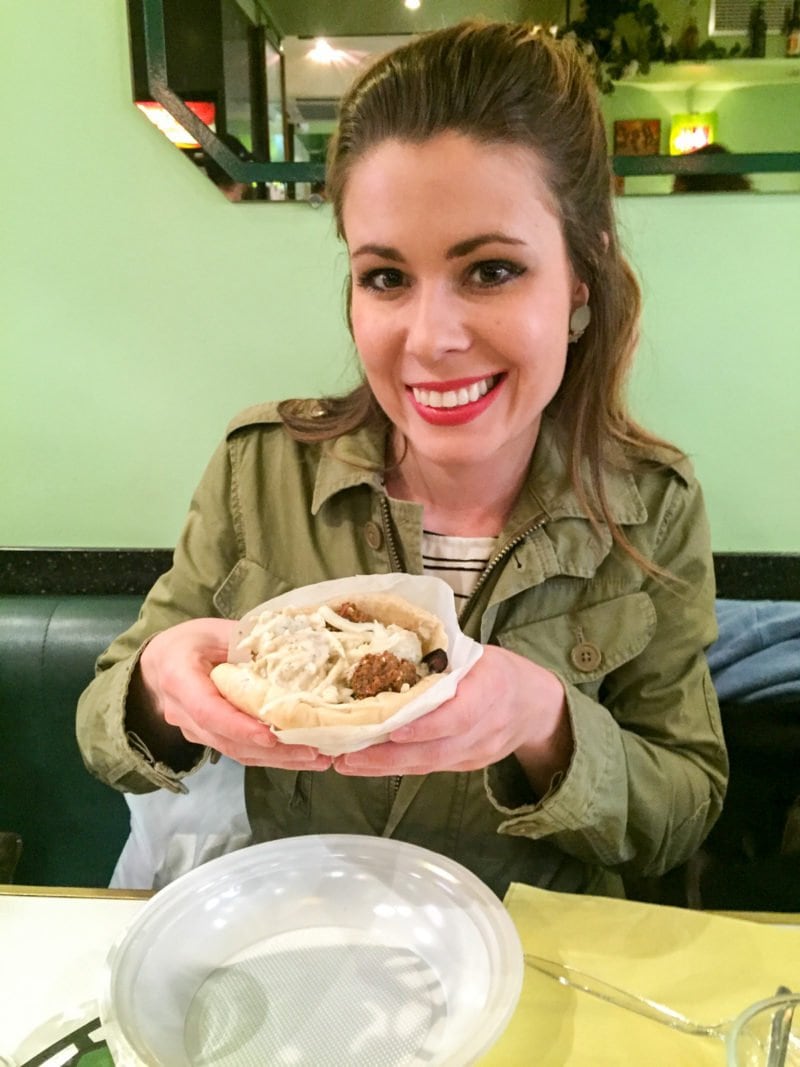 Breizh Cafe - our wet and rainy day spent in Le Marais ended with an hour-long wait (they don't take reservations) for a table at another "must try" from my favorite foodie resources. Breizh Cafe is famous for crepes - and not just crepes but buckwheat crepes filled with fresh, local, and often organic ingredients. Here you will also find a cellar full of cider from Brittany, exceptional coffee, and a hipster atmosphere. The crepes and cooked in and drizzled with salted European butter and are utterly sublime! We ordered a savory crepe filled with cheddar, ham, and a fried egg and a sweet bananas foster crepe with salted caramel and vanilla ice cream. This was another meal I will not soon forget!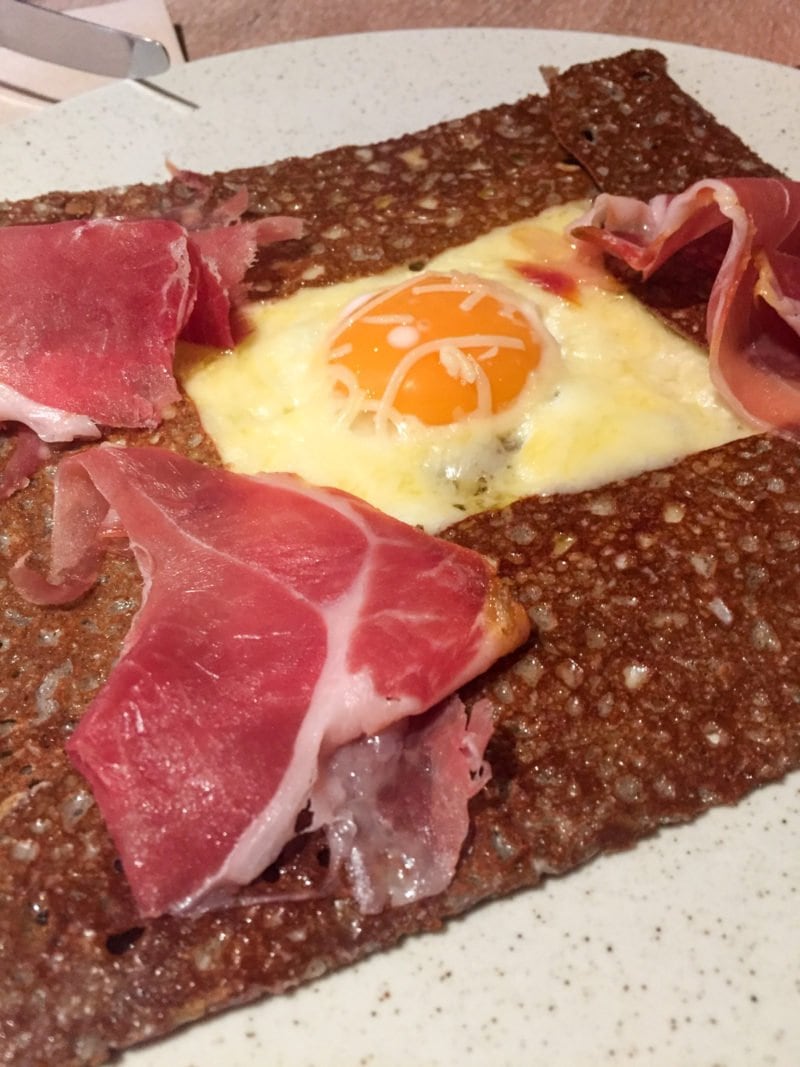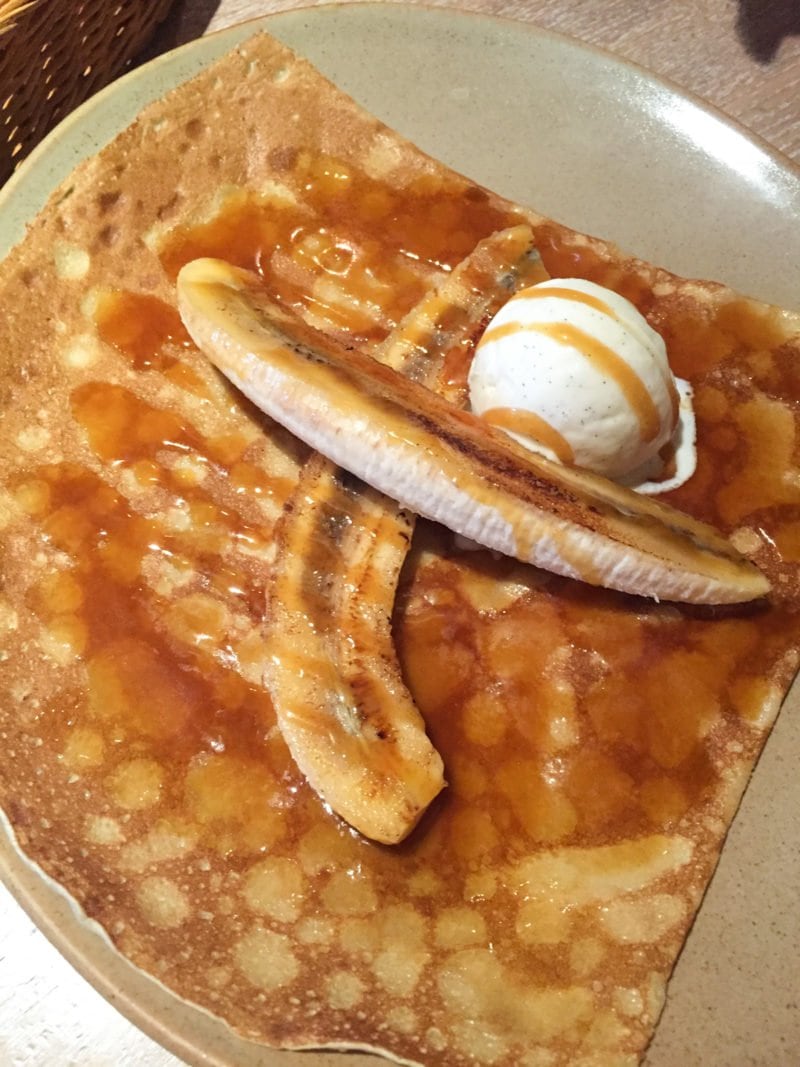 Il Était Une Oie Dans Le Sud-Ouest (It Was a Goose in the Southwest) - while I will always have a hard time remembering the name of this off-the-tourist-beaten-path neighborhood bistro, I will not soon forget the amazing meal we had here! This restaurant was recommended by a hotel concierge at THE place where Parisians go to eat duck - fried duck, confit duck, and fois gras, to be exact. I can count the number of times I've had duck on one hand, and chose this restaurant out of a desire to be adventurous and try fois gras for the first time. We had the pleasure of eating here with some family friends/fellow foodies (hi Janice!) from Texas - who where more "in the know" about types of fois gras than I - and graciously guided us through the menu.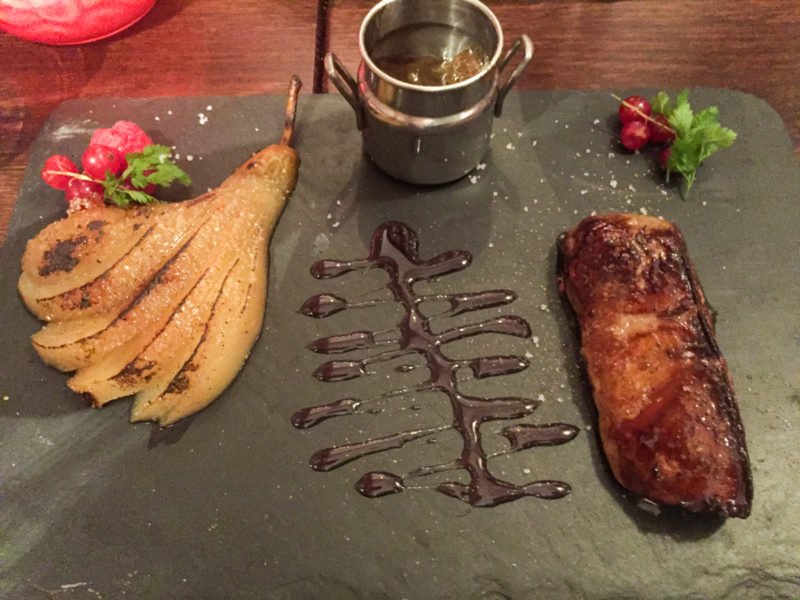 My first foray in foil gras involved the type where the whole goose liver organ is pan seared to golden brown perfection and served with warm, roasted pears and a pear compote with cherry reduction. Toasters were provided at each table here so you can have hot bread throughout the course of your meal, which I thought was such a special touch! For dinner, I ordered the crispy duck leg with fresh, lemony greens and garlic parsley frites. The meal was rich, bursting with flavor, and the duck was juicy and perfectly crisp.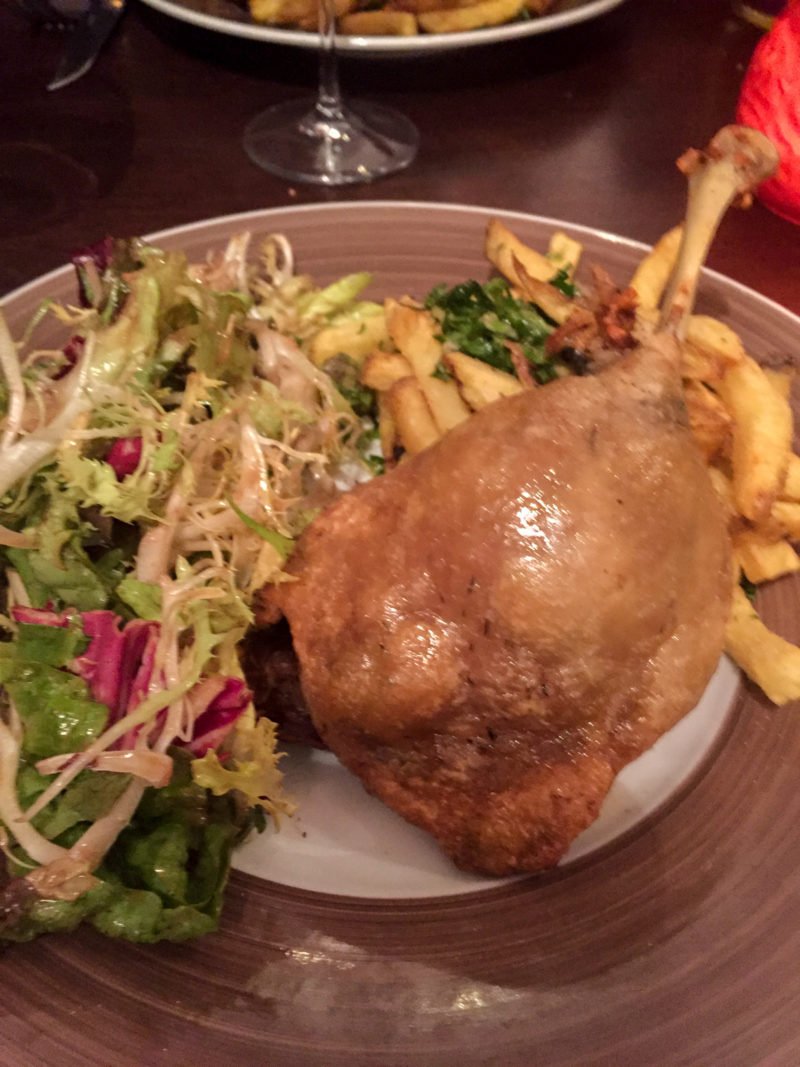 For dessert we ordered a flourless chocolate cake with a truffle-like center and creme anglaise for the sauce. As you can see, the presentation of these dishes was simple, rustic, and simply gorgeous! This was our last night/dinner in Paris and the perfect way to finish our trip!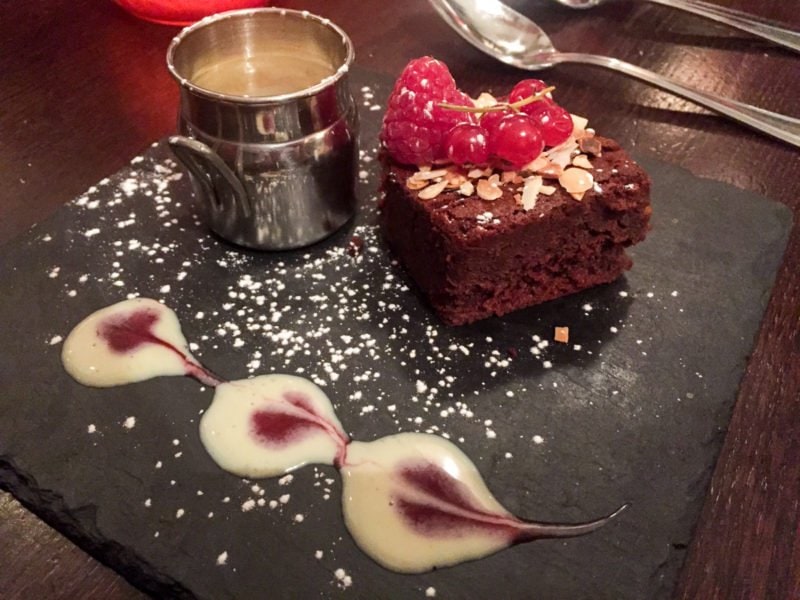 While I had intended for my Paris travel diary to be all in one part, there's so much to share that I'm thinking it will be better if it's divided into two parts. So come back tomorrow for part 2!
Visit my travel page to see where else we've traveled. If you want to know how to efficiently pack your bags for overseas travel, head on over to my Packing Essentials post. Also helpful for travelers, learn to use Google's Offline Map to Navigate a Foreign Country.
Have you ever been to Paris? I'd love to hear one of your favorite memories about it in the comments section below! Feel free to share a picture on Instagram or Twitter (you may have it showcased in my weekly newsletter). I can be found on YouTube as well. Happy Travels!