Time for part 2 of my Paris Travel Diary - see part 1 or take a peek at the recap for Amsterdam or Brussels from our recent trip to Europe!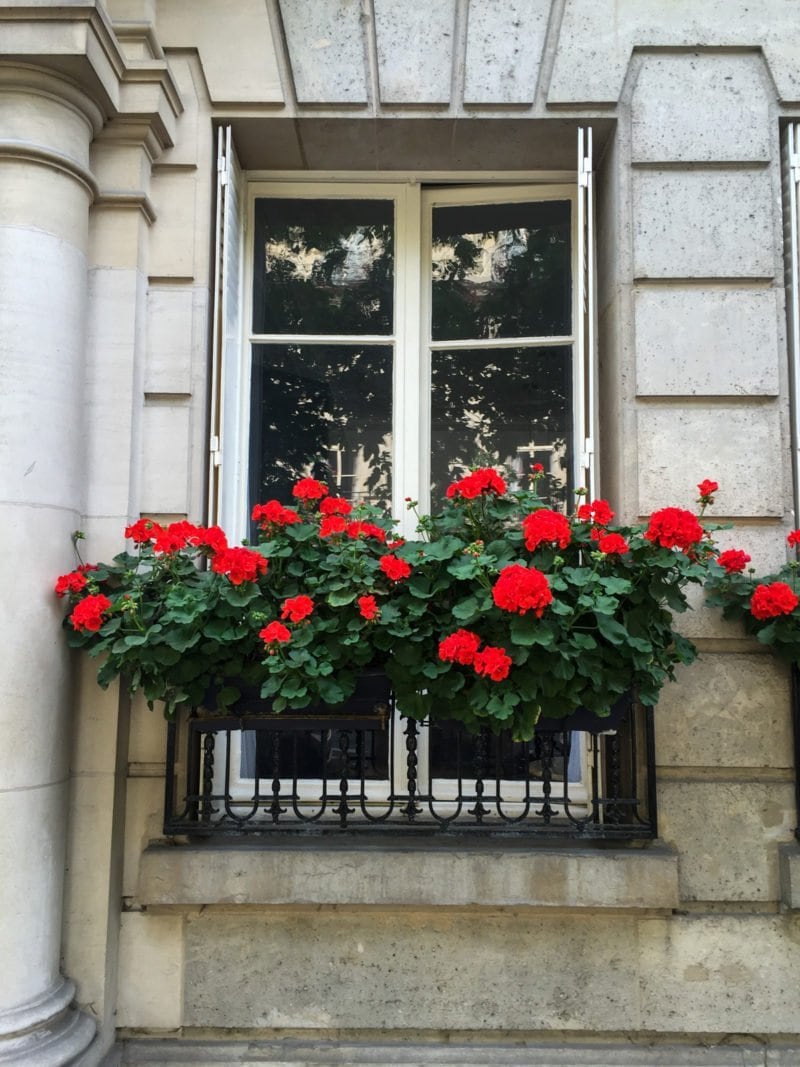 Shopping
Shopping in Paris was something I definitely wanted to do but unfortunately did not have much time for - there was just too much to see to be stuck inside a store! However, the following 3 stores were absolute musts on my to-do list and visits that I would highly recommend!
Le Grande Epicerie at Bon Marche - I just about fainted when I first walked into this place because the grandeur of it all just about took my breath away. Walking through here was surreal and like being in a dream! This food market is everything you'd think Paris would be like - decadent, lavish, beautiful, and bustling. Here you will find the creme de la creme of everything gourmet - from meats to cheeses, pastries, jams, jams, sauces, spreads, produce, wine, sprinkles (yes, sprinkles) - they have it all. And if you even remotely consider yourself a foodie, you will have a hard time leaving this place.
We visited the market twice for lunch during our stay and walked around with our eyes wide and our mouths to the floor wondering what in the world should we choose to eat??? I was so wonderfully overwhelmed I didn't even get many pictures here - we were too busy trying samples!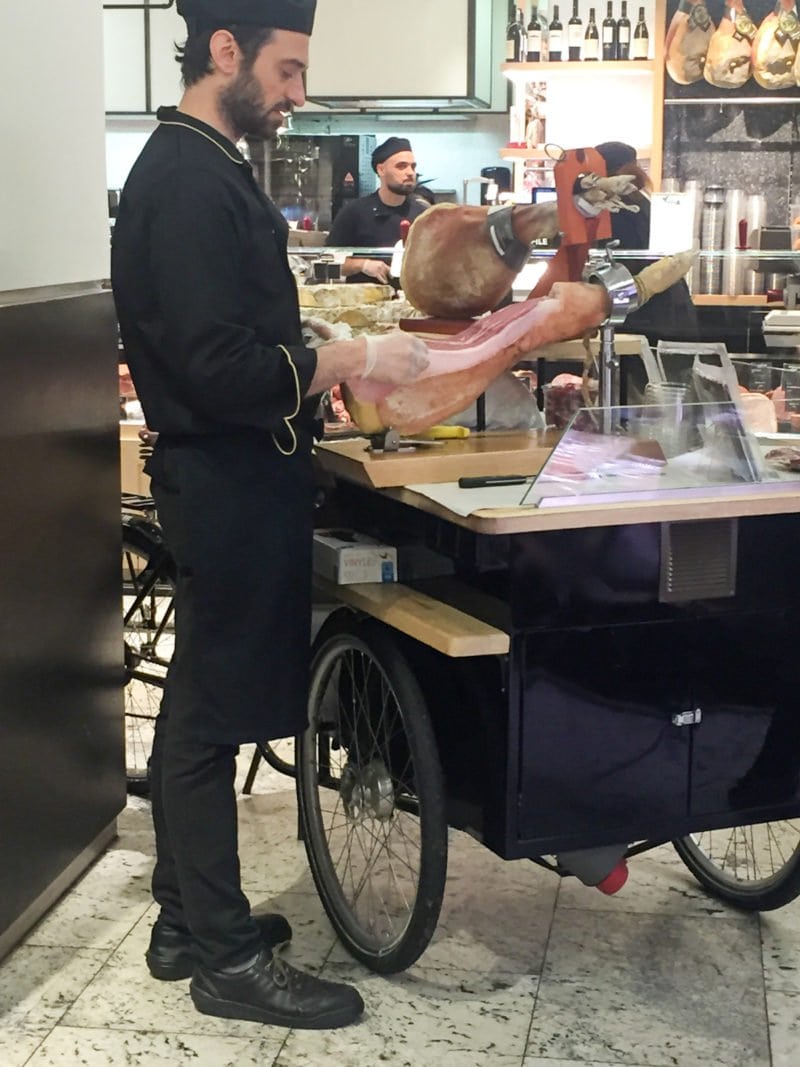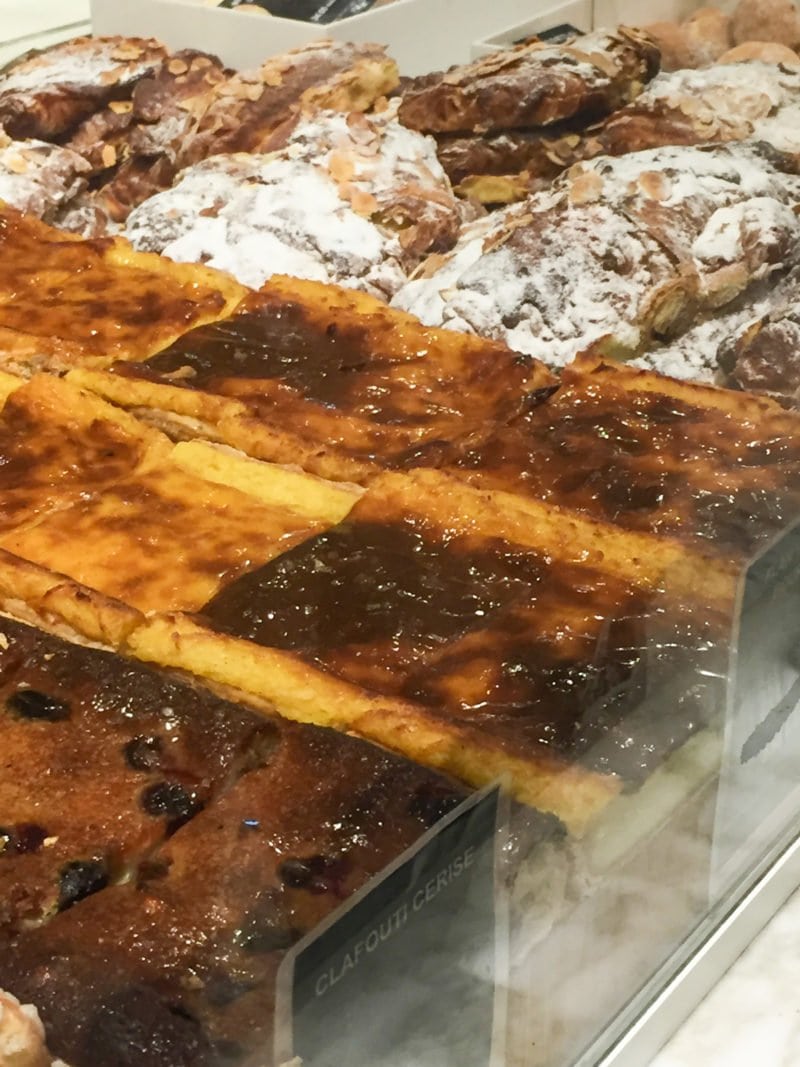 E. Dehillerin - if you are an avid cook, fan of Julia Child, and want something unique and utterly "French" to bring home for your kitchen, Dehillerin is an essential stop in Paris. It's old, rustic, and looks like a tool shed inside, but just knowing that this is the store where Julia purchased her beloved kitchen tools makes the experience so special. It was pure joy to tool through the tight aisles while ooing and ahhing at everything in sight.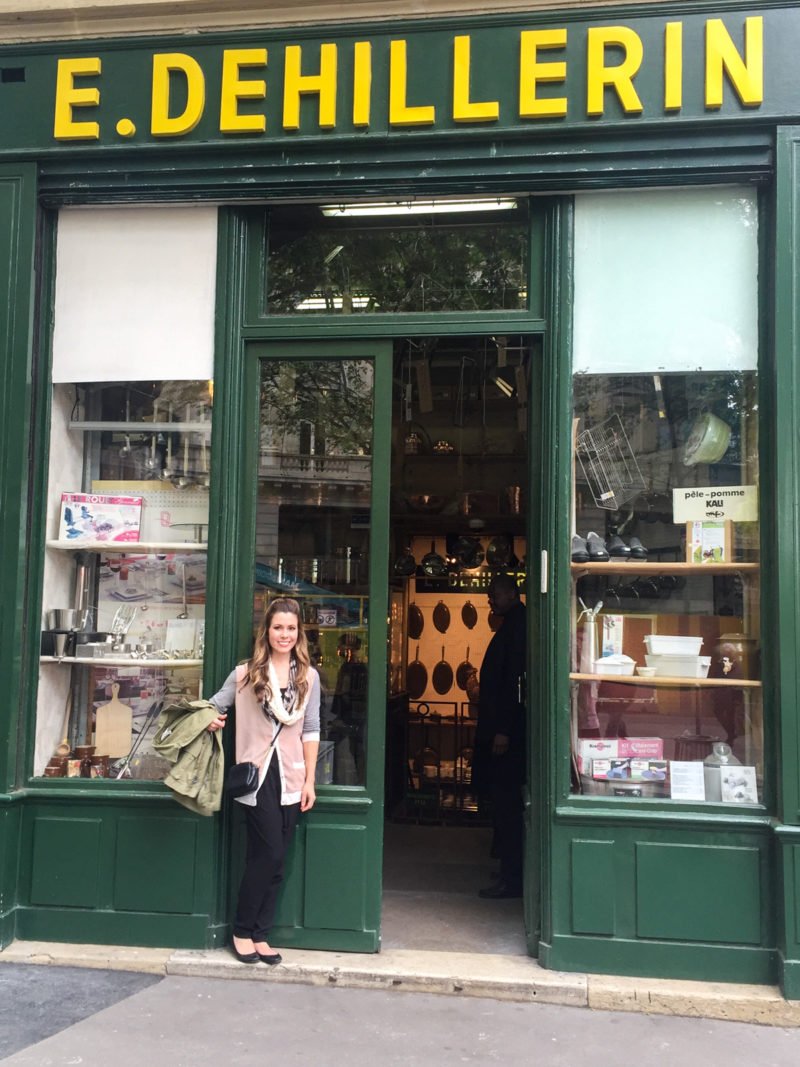 I selected a madeleine pan to make the Parisian cookies at home, and then bought bench knives as souvenirs for my mom and mother-in-law. Don't be intimidated by the pricing structure - all you need to do is take note of the number listed by your item on the shelf, then look up the number in the price book in the center of the store to see how much it costs (see photo below). Everything was priced very reasonably and there is so much to choose from!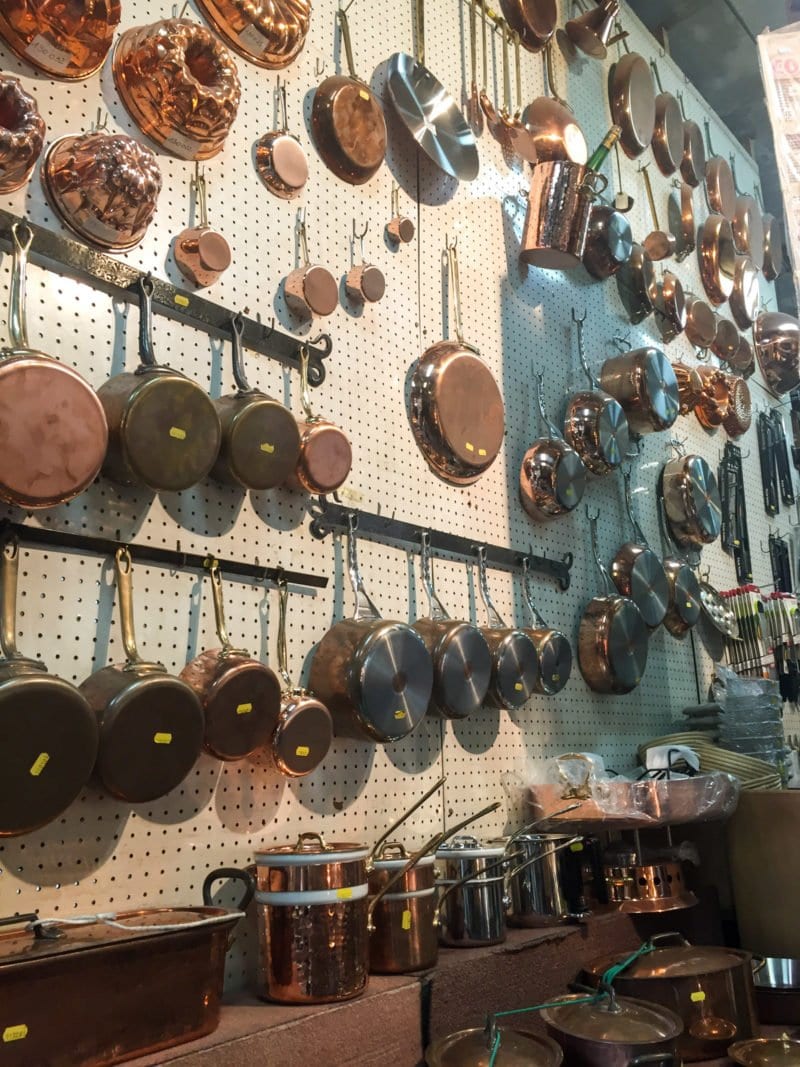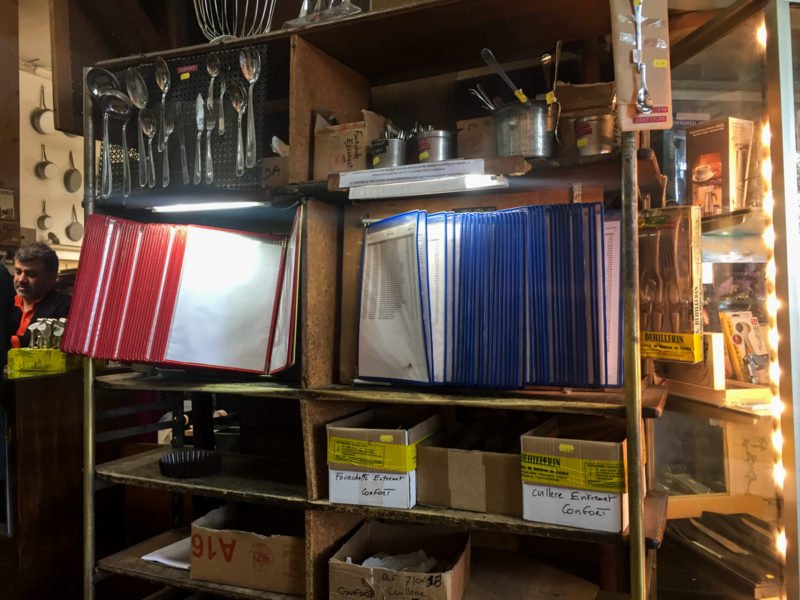 Merci - one step into the home goods and clothing store that is Merci and you will be saying "thank heavens this store exists!" If you ever needed inspiration on how to make your home have a European look/feel, this store is where you need to be. Everything here looks chic, effortless, and is made from the highest quality materials. And did I mention this place was extremely Instagrammable??? There's literally a trendy photo opp everywhere you turn!
The store is also graced with a coffee shop and the cutest bistro - come here ready to be inspired and have time to linger over a meal or cup of coffee. One of the coolest features of the shopping experience was the color palette painted on the wall. Next to this wall (pictured below), the store has groups of items corresponding the color you like best from the wall. This helps you get a cohesive look as you shop - they basically have matched complimentary items/accessories together for you!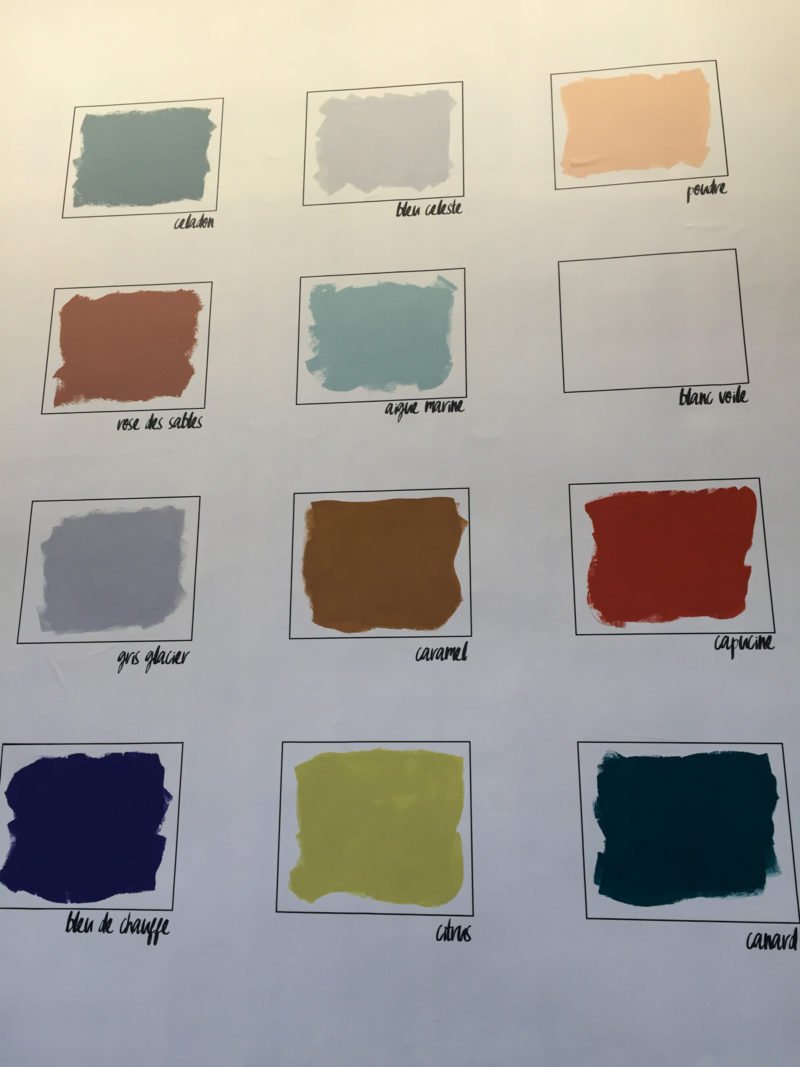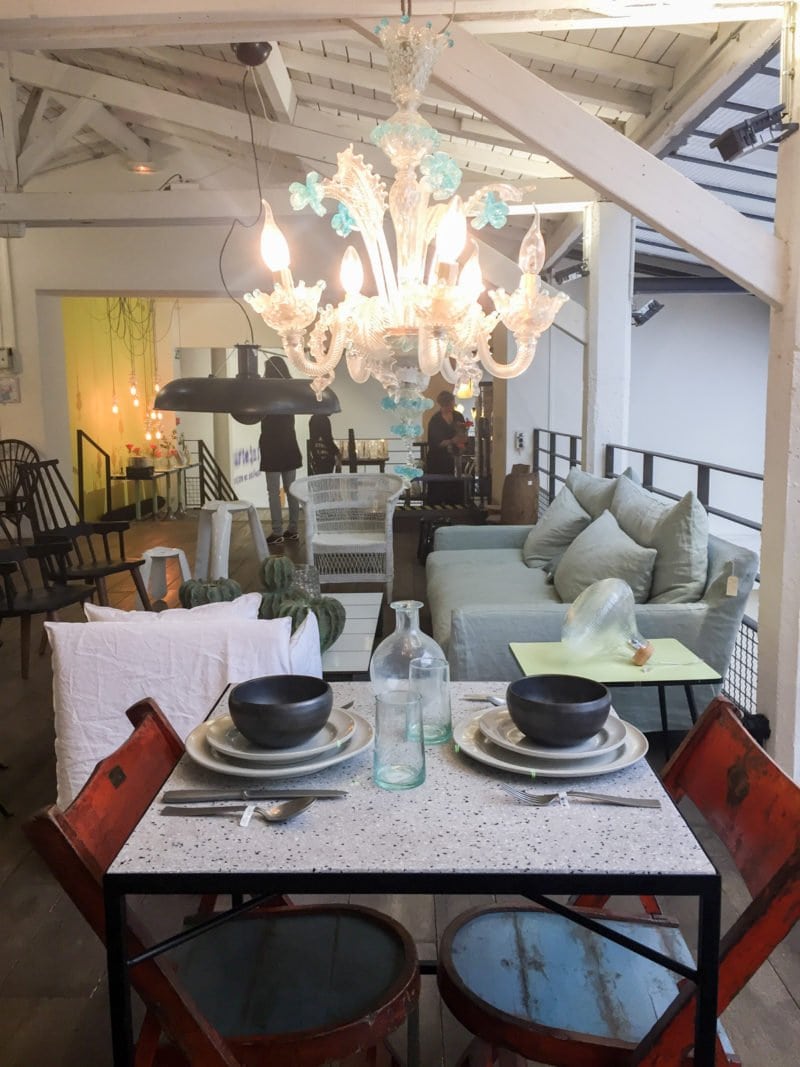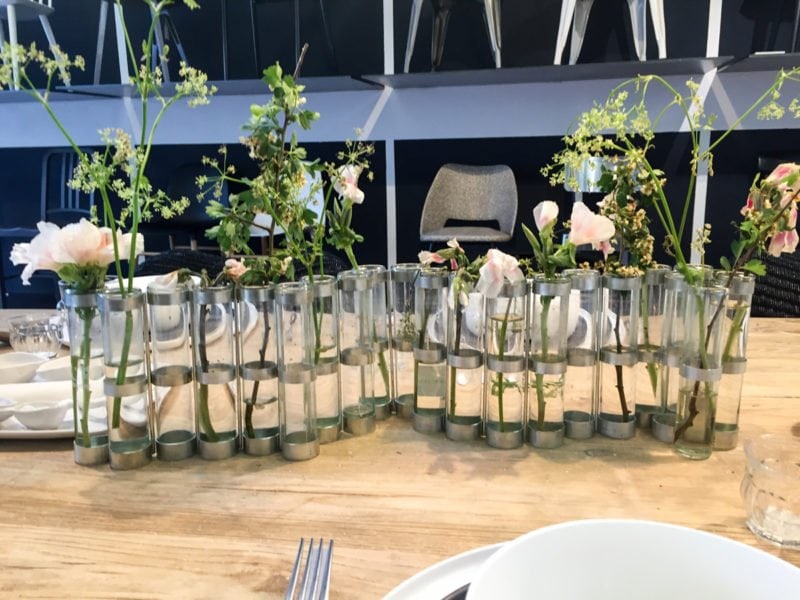 Sightseeing
Notre Dame Cathedral - this was such a special experience for us because we (unplanned because we aren't Catholic) happened to arrive right as Saturday mass was starting. We were able to hear the congregation sing and the massive pipe organ play and the scene was unforgettably moving when you think about the rich history and meaning of this sacred place. It's located on the Ile Saint-Louis in the midst of the Seine River and is surrounded by quaint streets and picturesque river views. You could easily spend half a day in this area so plan for plenty of time!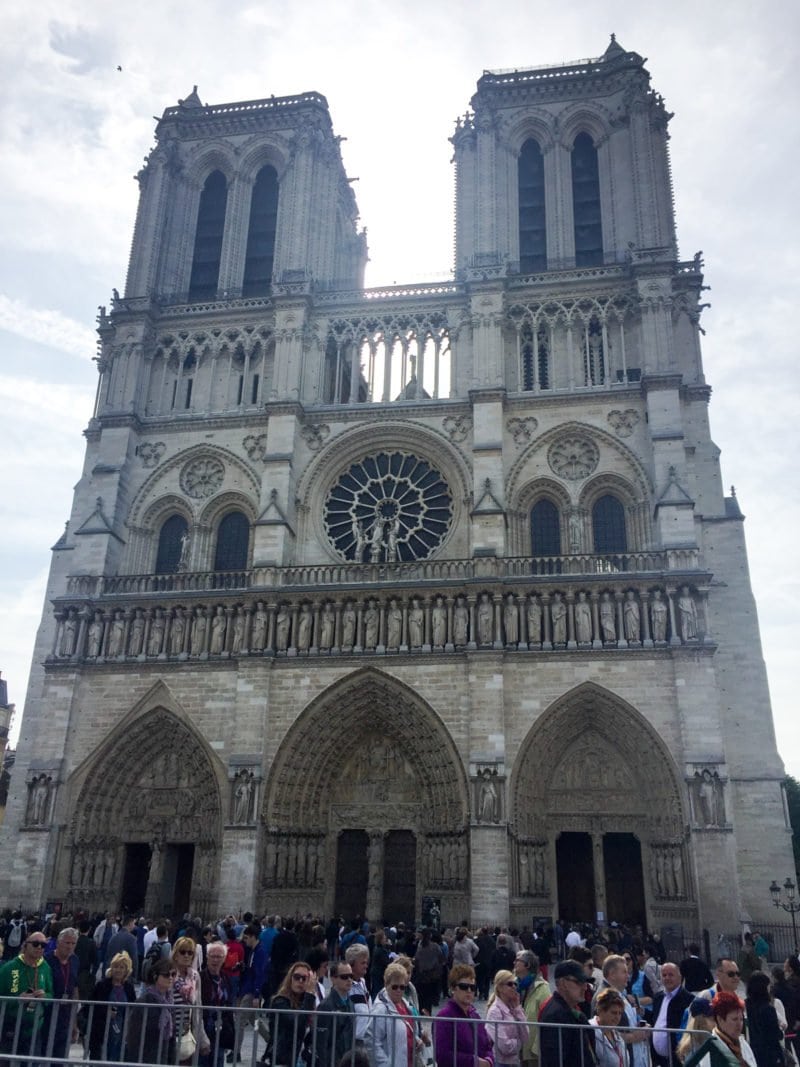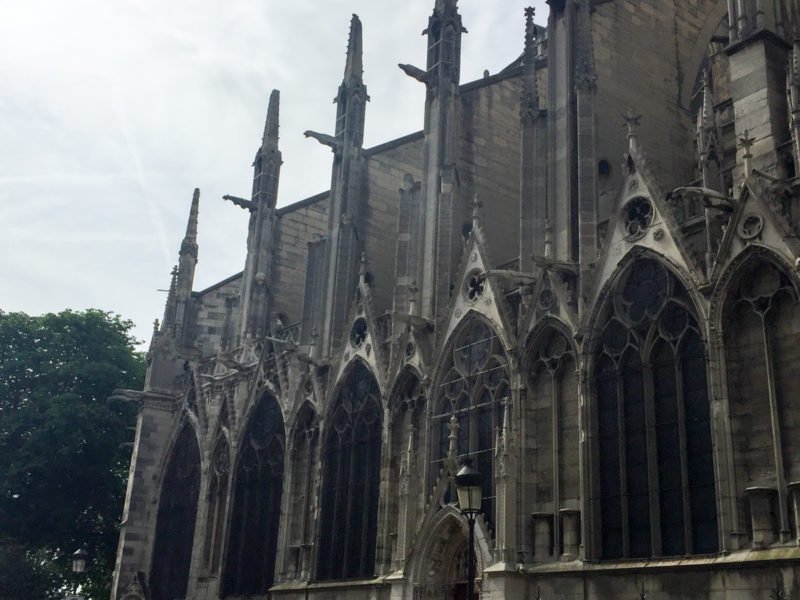 Seine River - some of the best views and scenery of Paris are along the paths of the river banks. My favorite way to see it was to just stroll along the river but many choose to take a cruise; which would definitely be worth the time and cost - everything about this river is just stunning!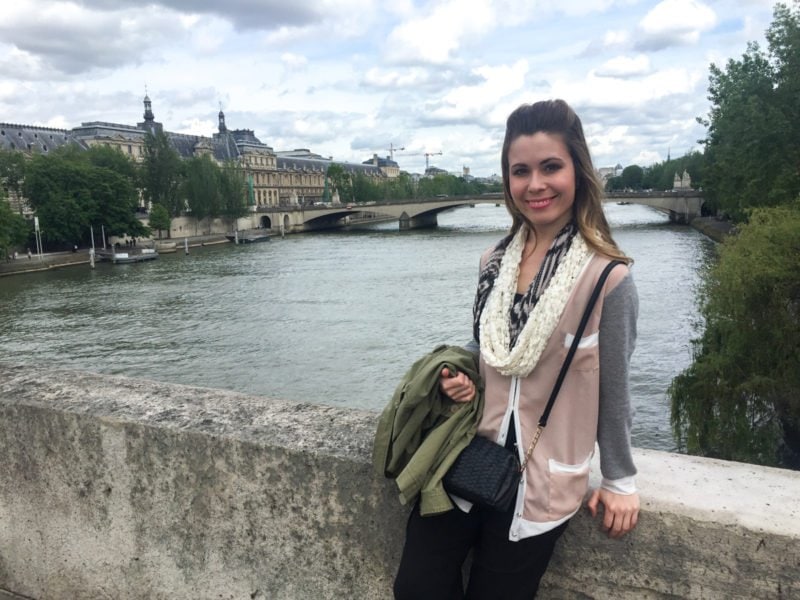 The Louvre Museum - Although we did not have time to go inside this world-famous house of treasures (saving that for next time!), we did thoroughly enjoy just strolling around the grounds and being awestruck at the architecture and various courtyards around the building. The scenery around the Louvre is a work of art itself, and the pyramids courtyard is certainly a highlight of the area.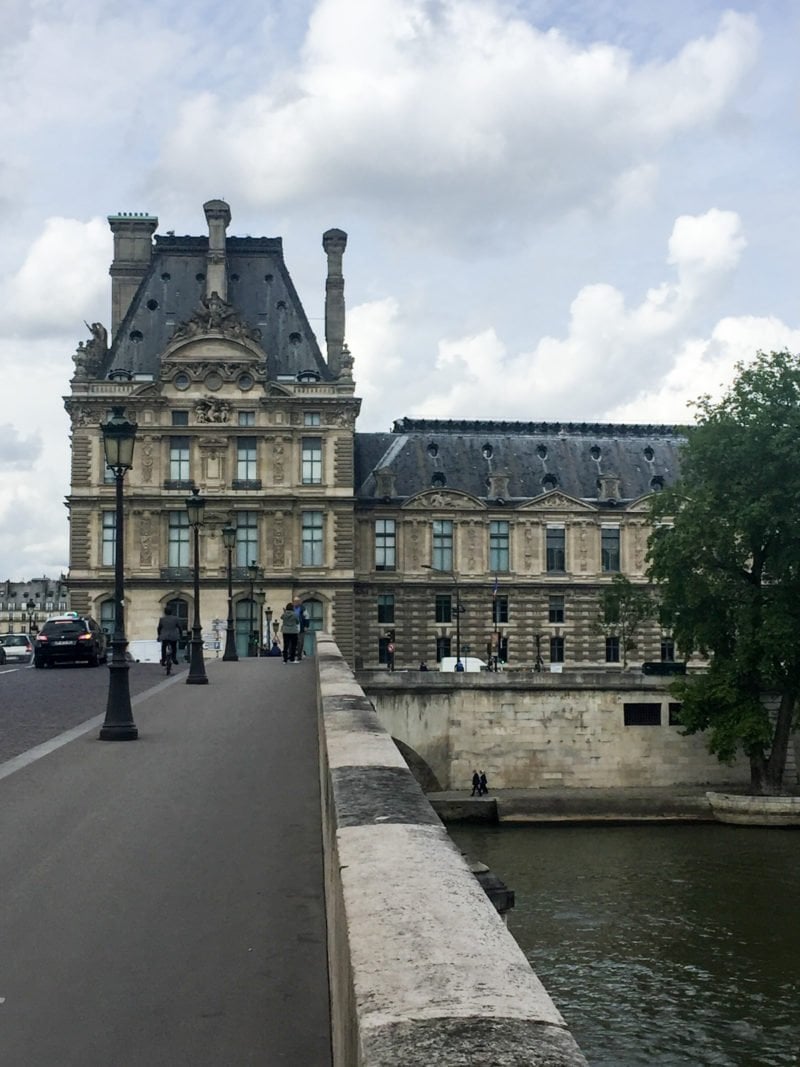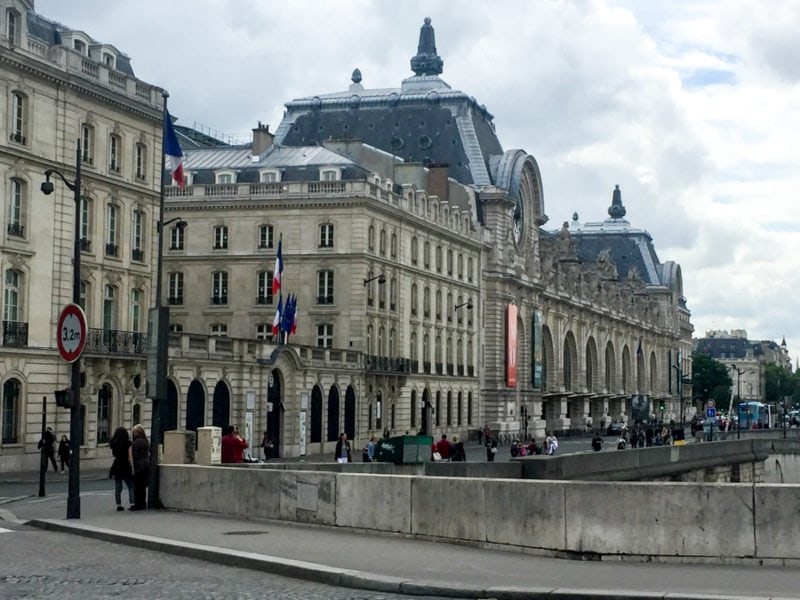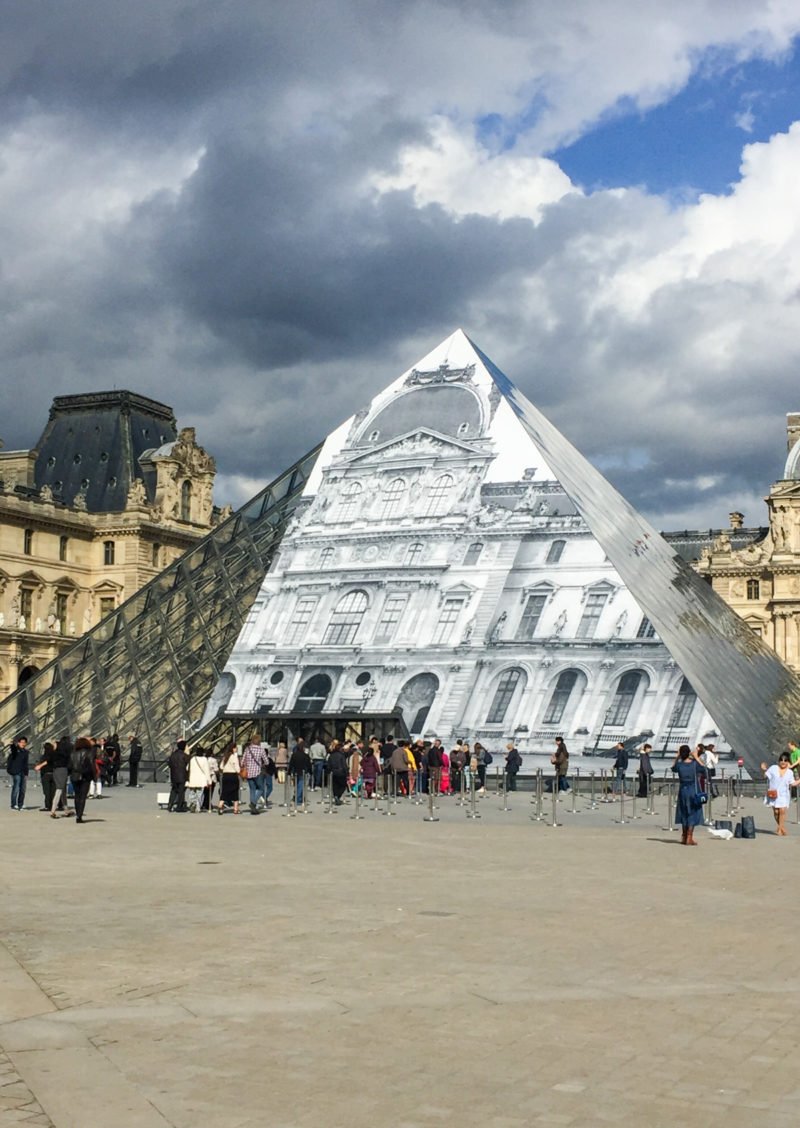 The Eiffel Tower - No trip to Paris would be complete without a visit to the Eiffel tower; for obvious reasons! It's so much larger in real life than I thought it would be - I was awestruck by what a magnificent structure it is! I will say, however, that the floods of people around the tower made it very hard to take it all in without distraction or get good photos of it. There are pickpockets and hagglers everywhere you look that will try to sell you something, so be on your guard! The best time to visit the tower is early in the morning between 6-7:30 am before everyone gets out and about.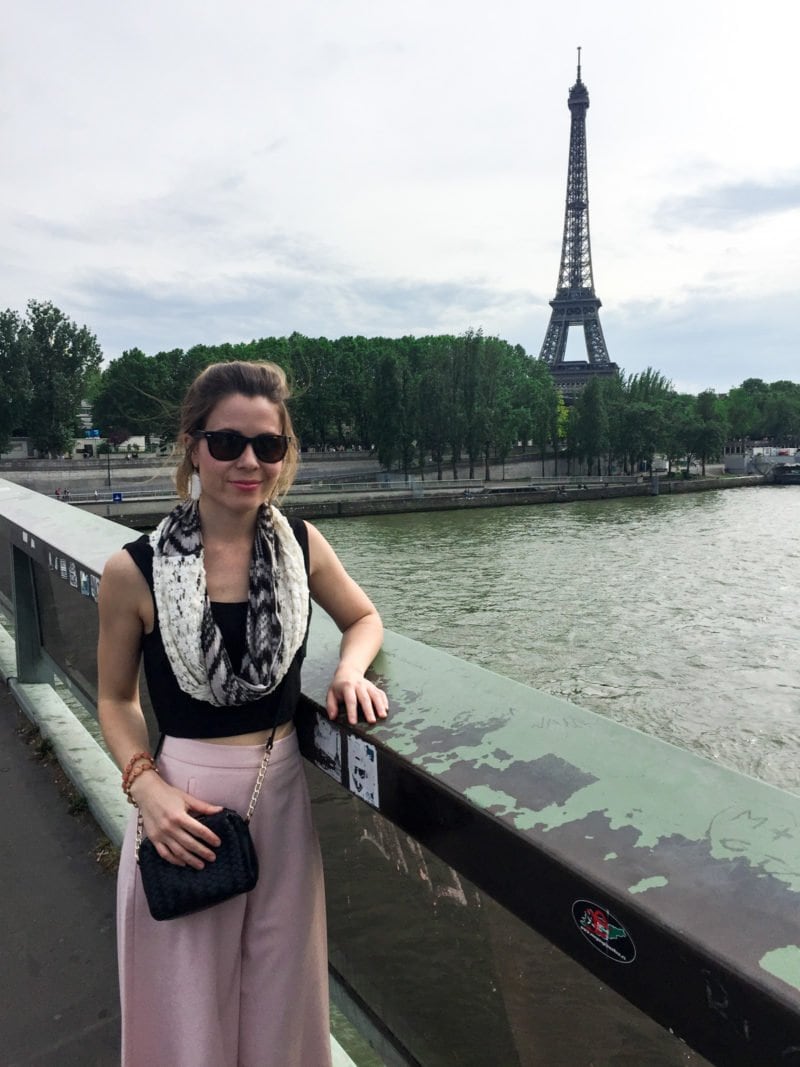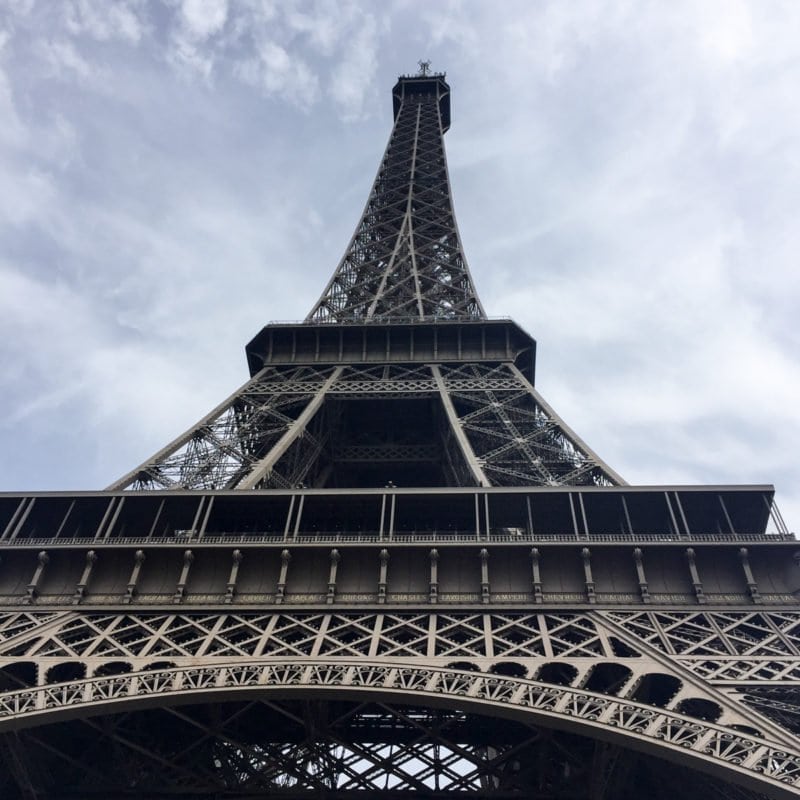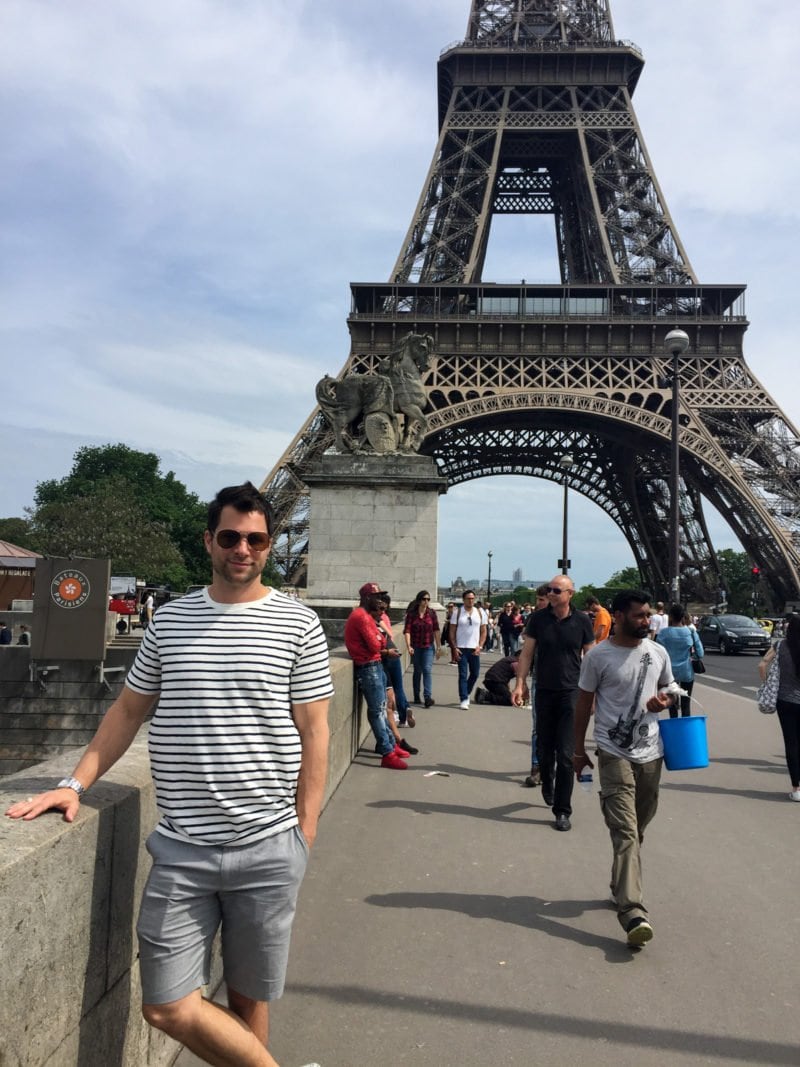 Musee Carnavalet - We had planned to visit Versailles on the second-to-last day of our trip. Unfortunately the last two days of our stay in Paris were filled with pouring rain so we opted to stay in the city. We spent most of the rainy day tooling around the Le Marais area, and paid a visit to the small but charming Musee Carnavalet. The museum is a display of French history and culture - all the signs are in French, but it was still a fun way to see how a French home was styled and set up back in the day. Every room was grand, elegant, and filled with gorgeous French antiques.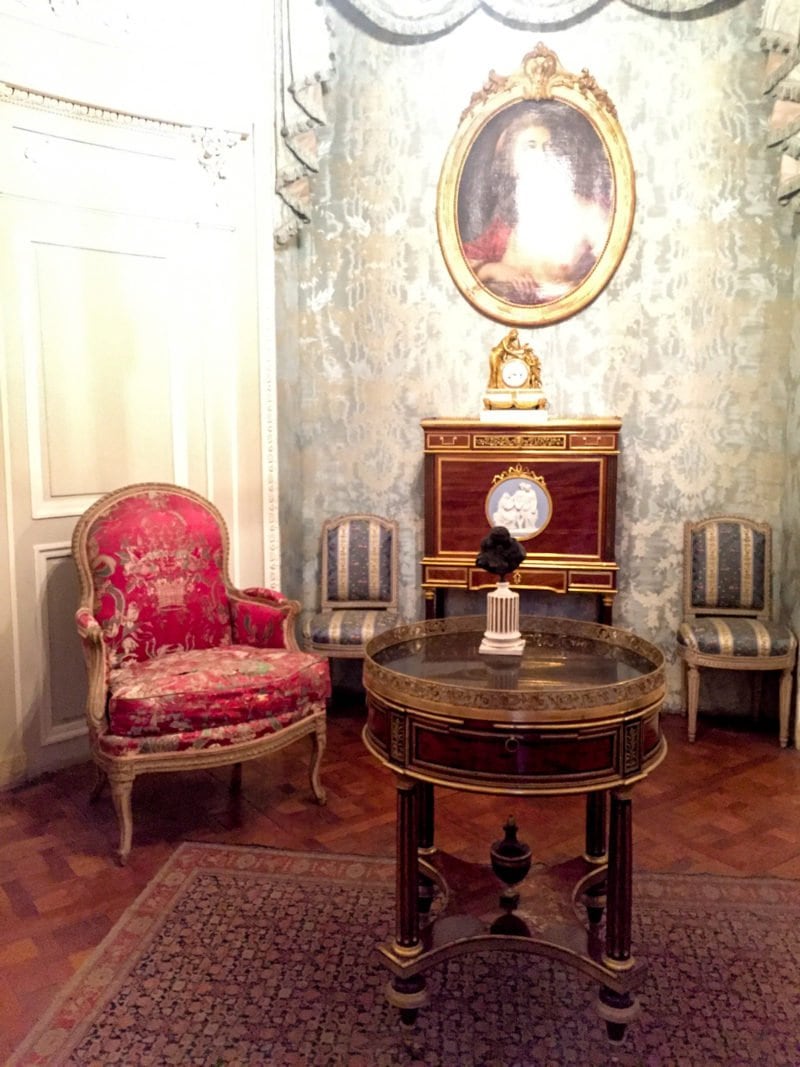 Le Marais Neighborhood - The Jewish quarter of Paris was probably my favorite area of the city (next to St. Germain des Pres) because it was fun, eclectic, and full of energy. Even though we explored it in the pouring rain, there was so many fun scenes to take in the streets remained bustling. This area is packed to the brim with delicious food and great shopping.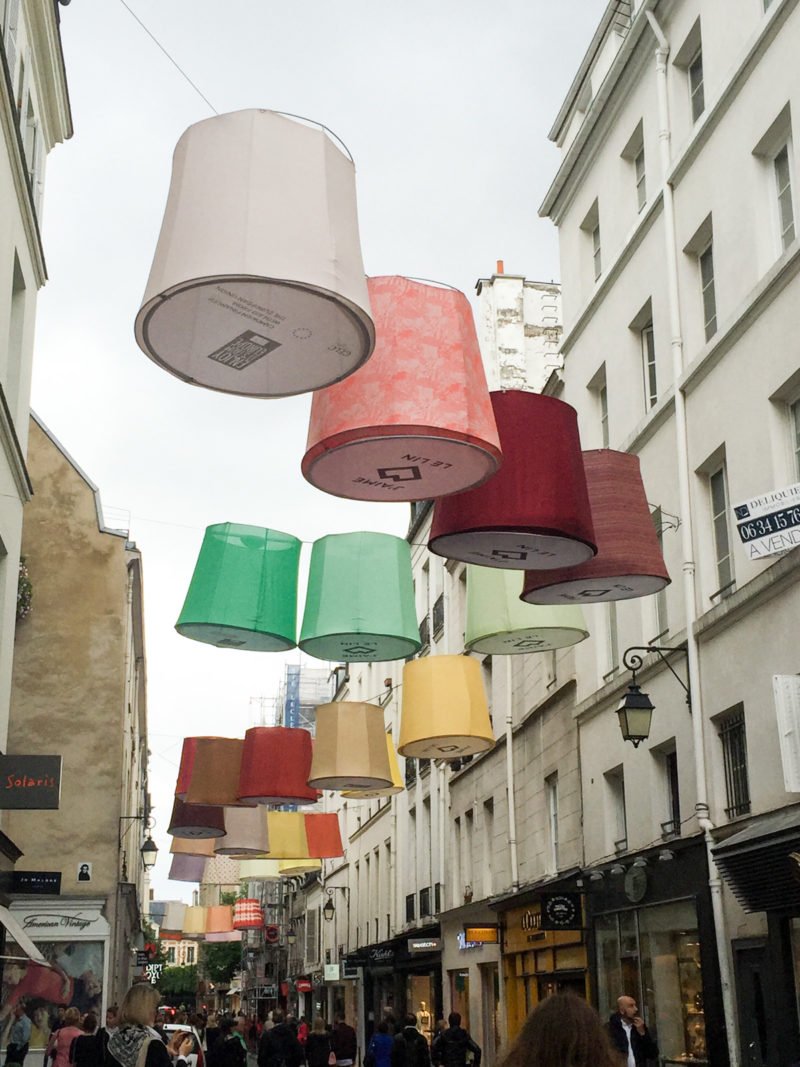 Arc de Triomphe - This is a fantastic monument to visit and is was well worth the stop. Although we did not go up to the top, it was fabulous enough to just to walk around the outside and admire this commemoration of the French Revolution. Beware of the insanely busy traffic circle around it - it's wild and I held my breath and hoped not to witness a car accident while we walked around the area!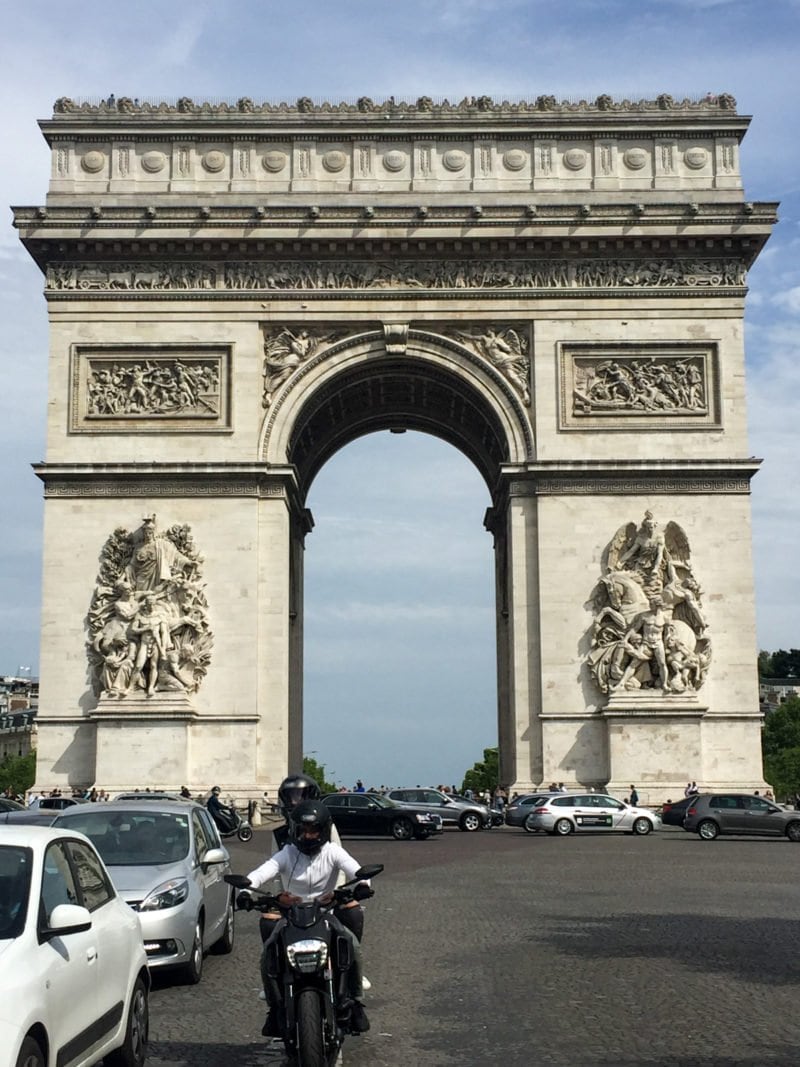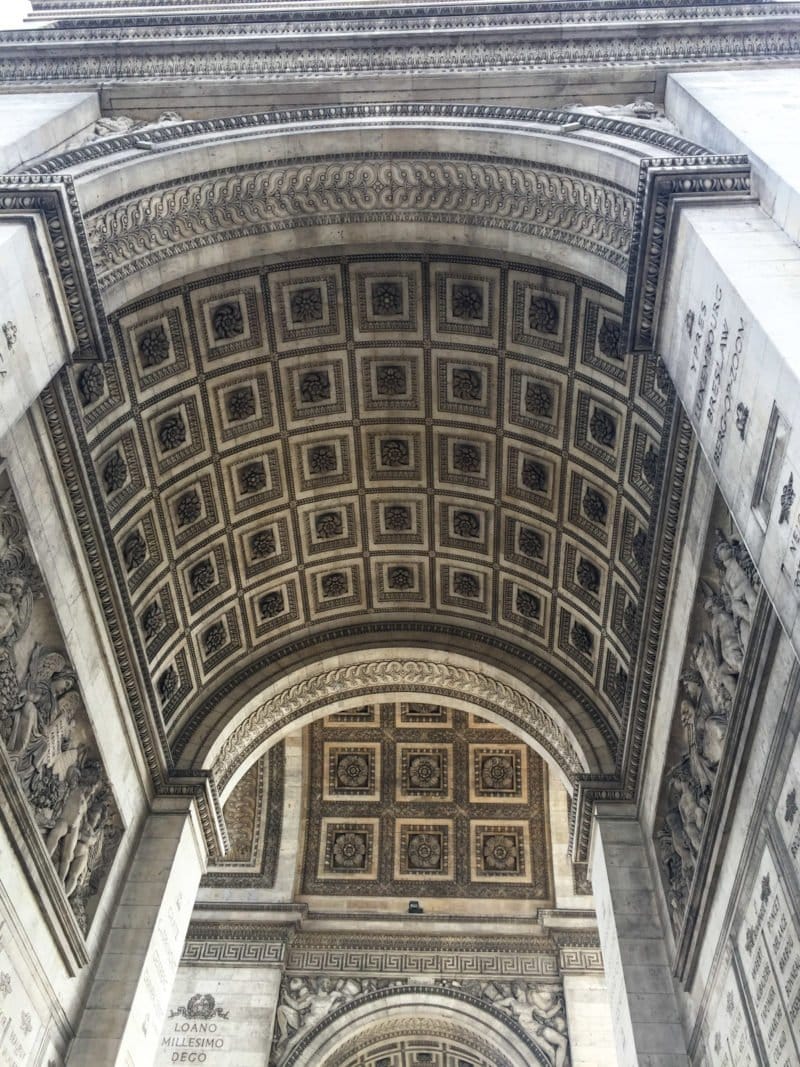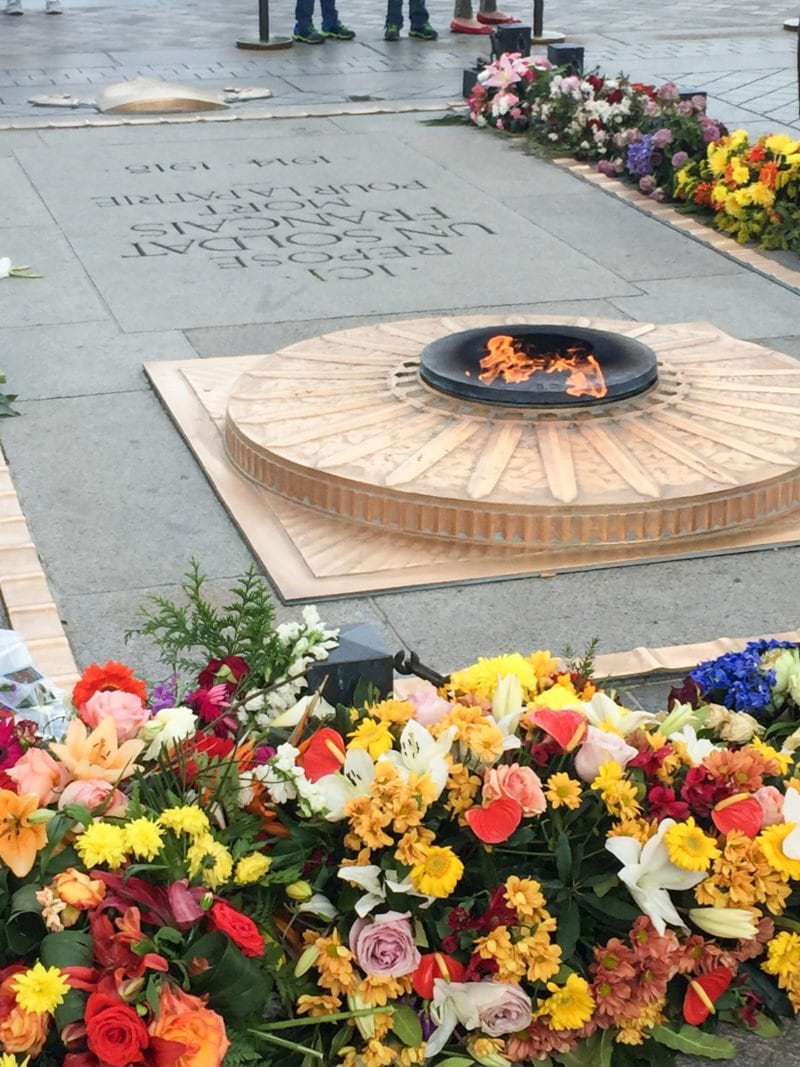 Flowers - This is trivial and may not mean much to anyone, but the display of fresh flowers from shop store fronts in Paris was delightful to me. I'd never seen peonies in such a dazzling array of colors and sizes that it was all I could do to not snap dozens of pics every time I saw them!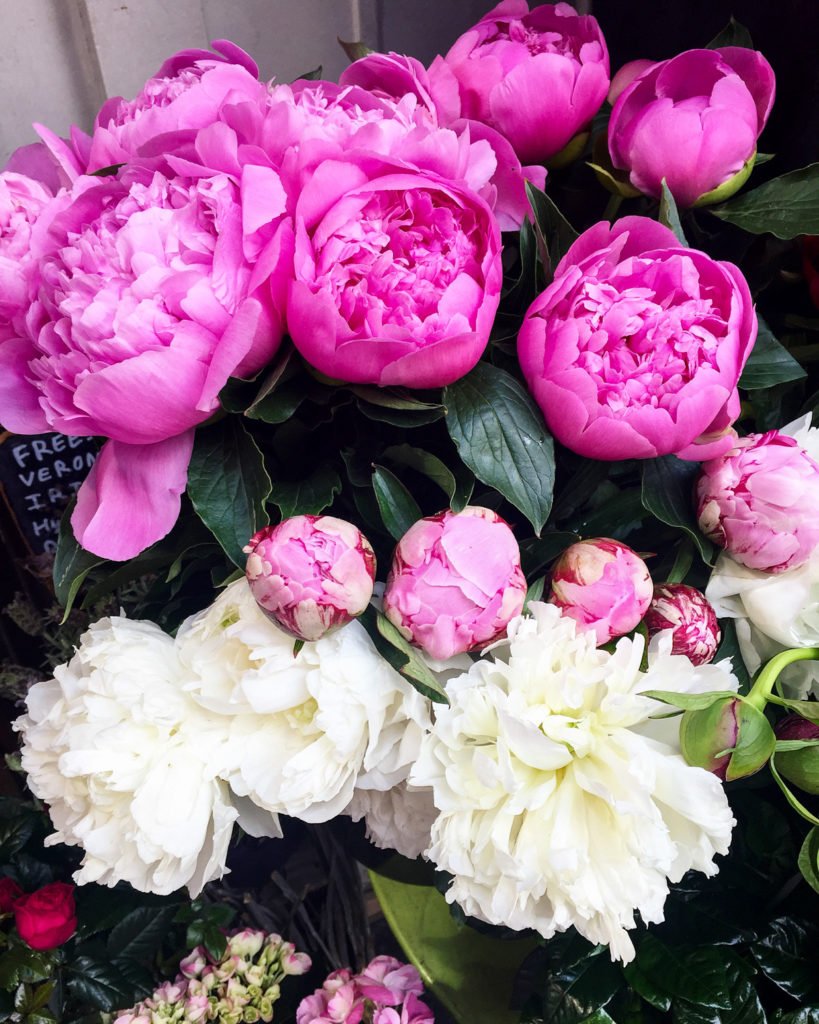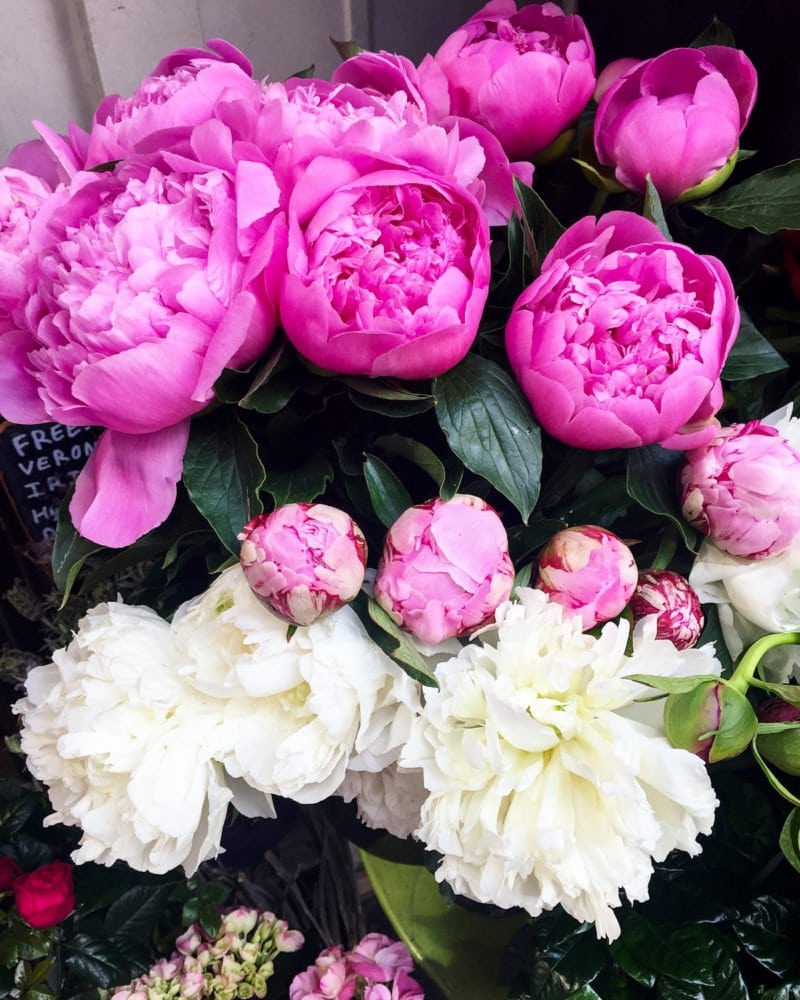 If you missed my other travel recaps from this trip, be sure to check out Paris Part 1, Amsterdam, and Brussels!
Have you ever visited Paris? I'd love to hear a favorite memory of yours in the comments section below!