These Shredded Beef and Cheese Taquitos are an incredible, easy, and freezer-friendly weeknight dinner from the From Freezer to Table cookbook, written by my friends at Thriving Home!
As an Amazon Associate, I earn from qualifying purchases.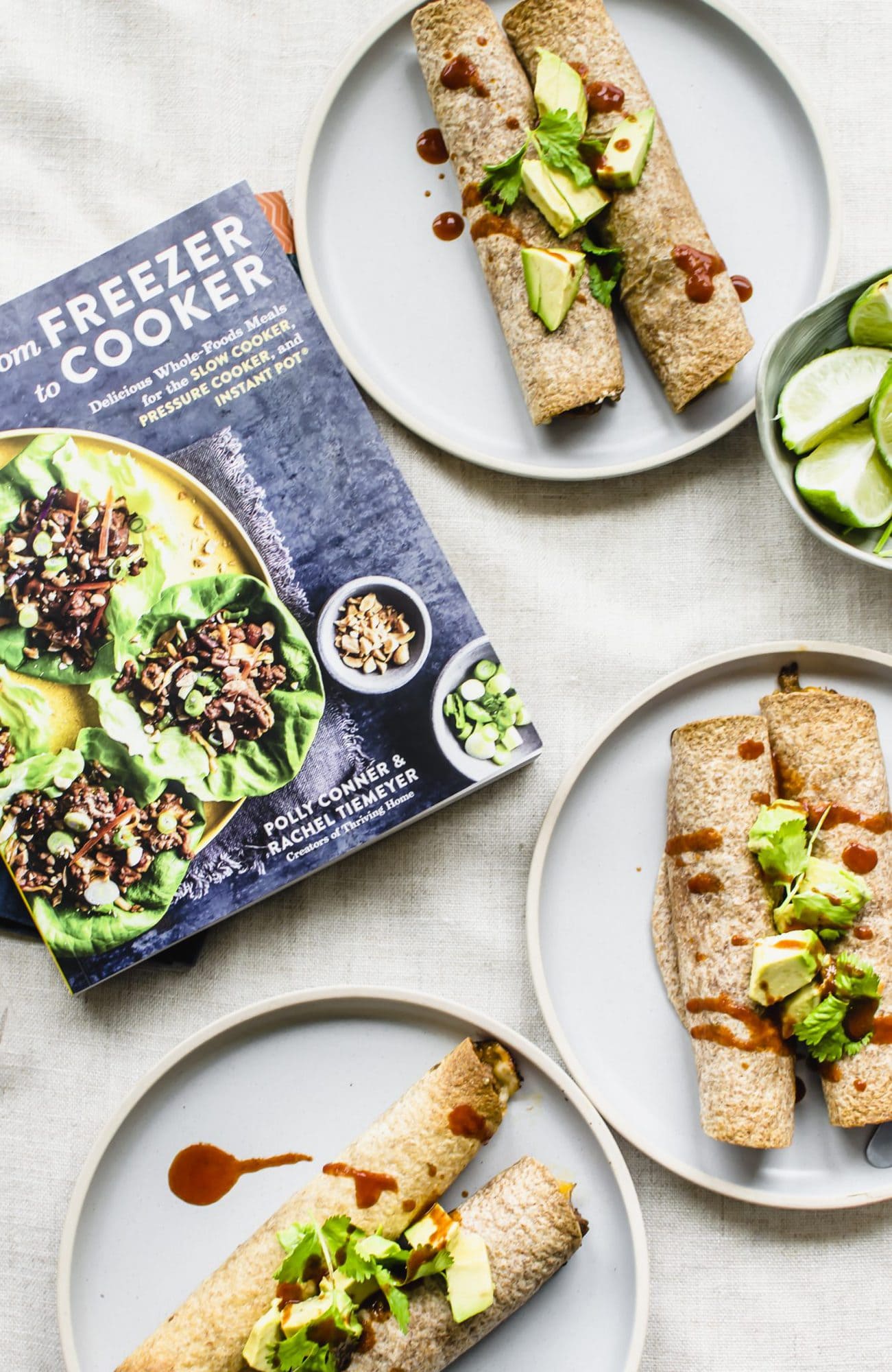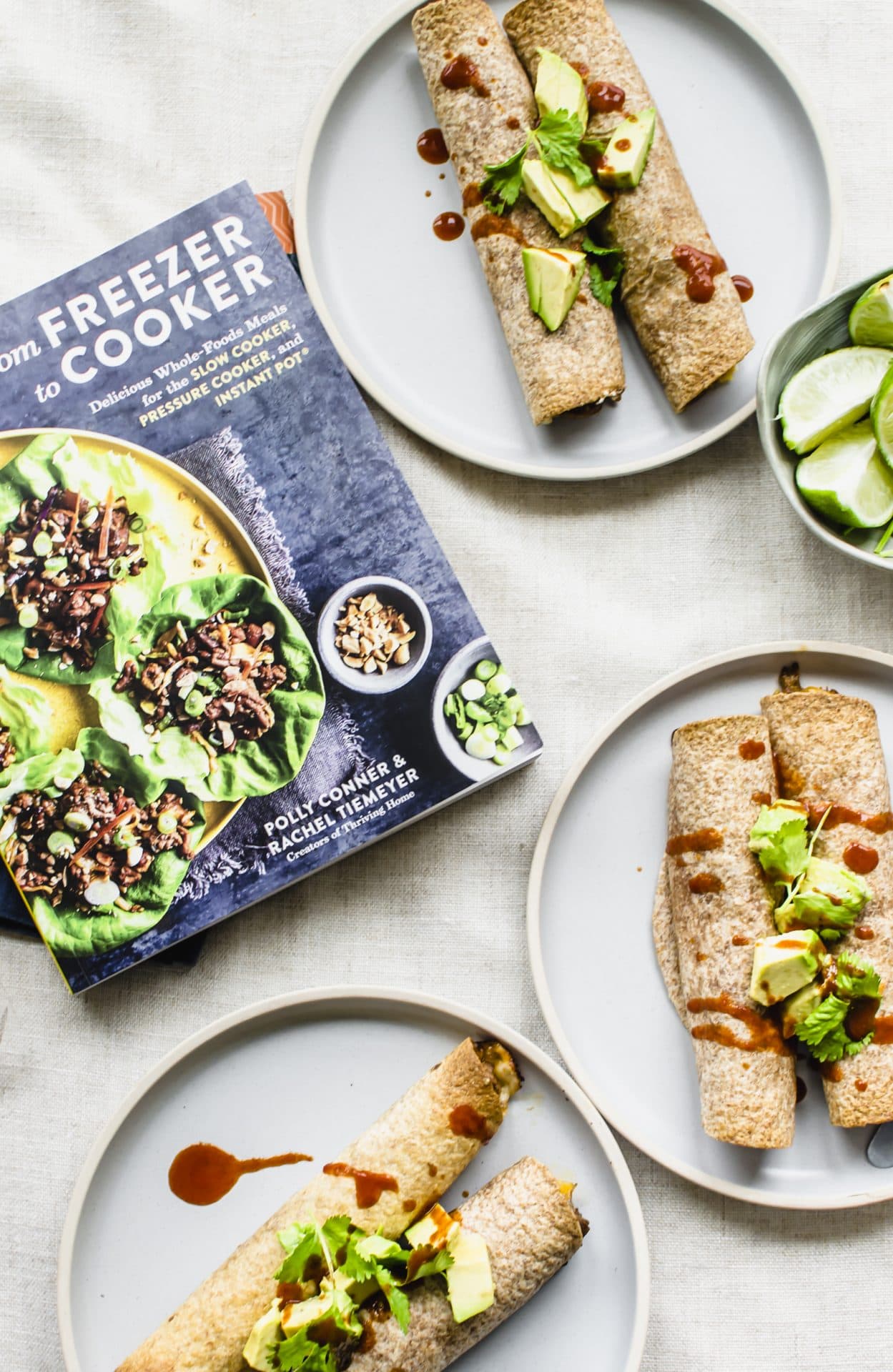 Today is such an exciting day! My friends, Polly and Rachel from Thriving Home blog, recently released their second cookbook, From Freezer to Table and I'm thrilled to be sharing a recipe from it. These Shredded Beef and Cheese Taquitos have proven to be a monthly freezer staple for me ever since I tried the recipe. I knew that they would be perfect to share on the blog since you all love meal prep recipes that make for an easy dinner option!
What I love about the From Freezer to Table cookbook:
All of the recipes in this book feature wholesome, whole food ingredients that are accessible, approachable and easy to find at the grocery store. I'll bet you have many of them stocked in your pantry and/or fridge already!
For every recipe, there are instructions for cooking it in the slow cooker or Instant Pot. Polly and Rachel have made it really simple to get dinner on the table based on how much time you have and what is in your freezer.
There are freezing, thawing, and reheating instructions for both cooking methods included with every recipe. Their expertise in this area really shines in the instructions, and I know you will learn some things about freezing and cooking in slow cookers/Instant Pots that you did not know!
All of the recipes have been rigorously tested and approved by adults and kids alike! Seriously. They literally had hundreds of testers that provided feedback in the development and editing process for the cookbook. And both Polly and Rachel are cooking for kids, so the recipes are very family-friendly.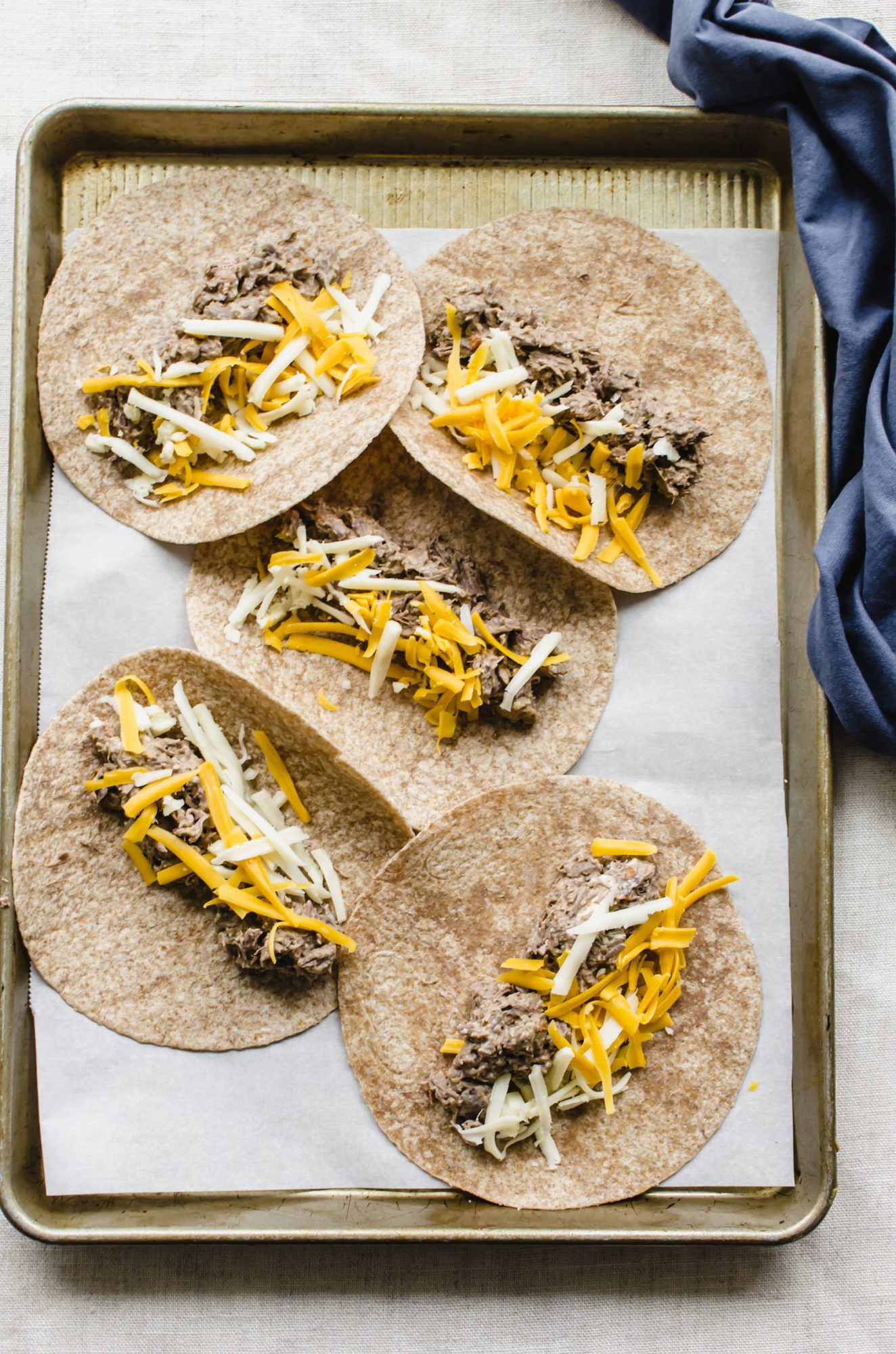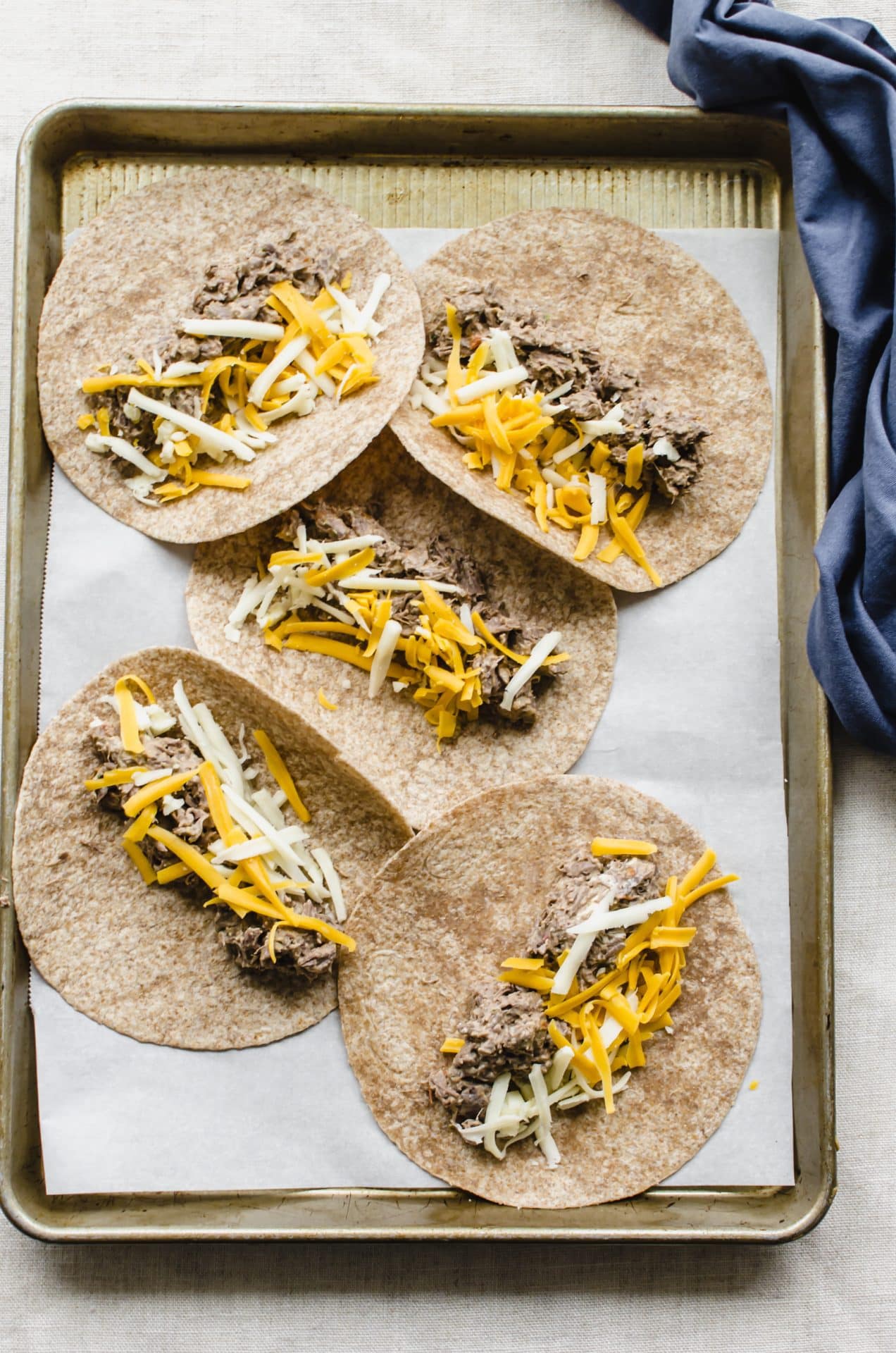 Ingredients for Shredded Beef and Cheese Taquitos
Beef roast, beef broth, and taco seasoning - all of these are combined together and cooked in either the slow cooker or Instant Pot. You can also substitue shredded cooked chicken, pork, or turkey for the beef. Just mix the meat with some taco seasoning and perhaps a drizzle of avocado oil and you will be good to go.
Cream cheese and salsa - once the meat is cooked and shredded, a little bit of cream cheese is folded into the beef with your favorite salsa.
Shredded cheese and tortillas - the meat mixture is topped with shredded cheese, rolled up tightly in a tortilla, then frozen for later or baked to golden brown perfection! My favorite tortillas to use for this recipe are whole wheat tortillas or the low-carb flour tortilla version. The low-carb tortillas make this taquito recipe diabetic-friendly and a good keto option.
Toppings - these are optional of course but could include sour cream, yogurt, avocado, taco sauce, or a squeeze of fresh lime juice.
Tips for Making Shredded Beef and Cheese Taquitos
Let the filling cool before assembling in tortillas - this is important if you want to freeze some of these for later. Freezing foods that are still warm can cause condensation to form in the food and the container you freeze in, which can lead to ice crystal formation. In the end, this can affect the texture of the reheated food and the freshness.
Roll them up tightly - to keep the taquitos closed, you will need to roll them up tightly and tuck in with your fingers as you roll. This will be much easier with a flour blend tortilla - corn tortillas will be harded to fill and roll and may not crisp up as well. You will bake the taquitos with the seam-side down which will create a nice seal on the bottom.
Spritz with cooking spray to create a crispy and golden exterior - a nice fine mist is best!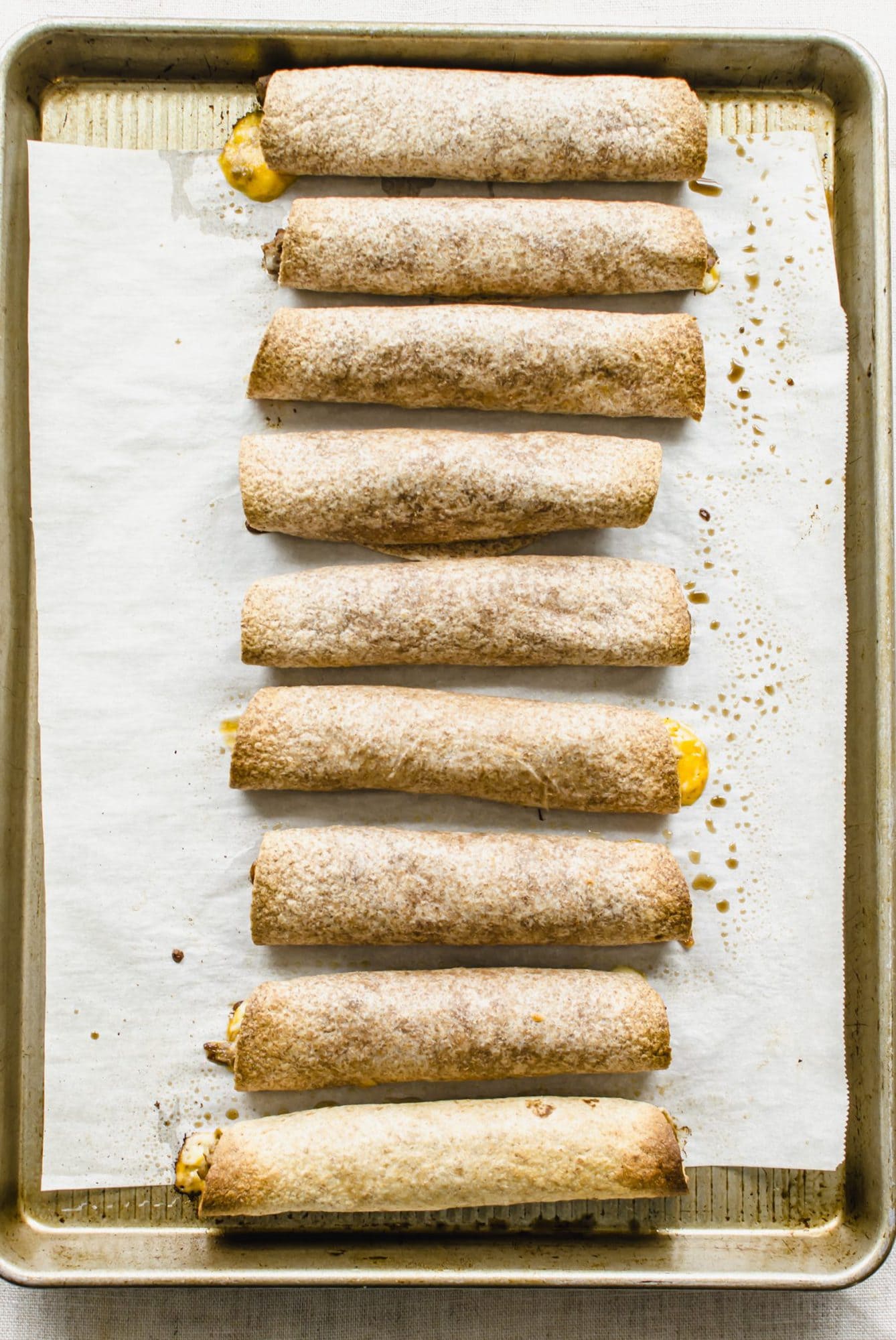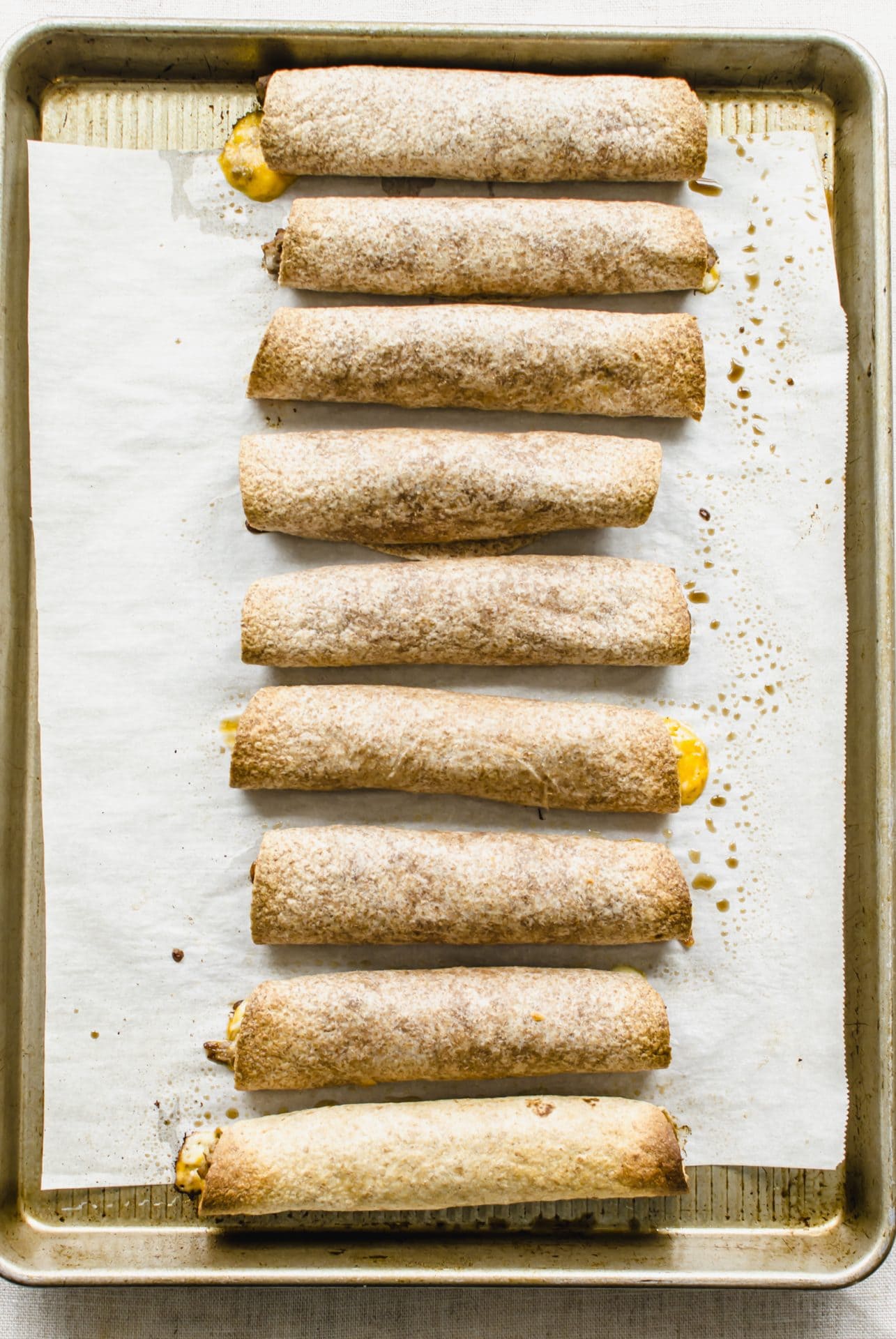 What to serve with taquitos