This round-up of 10 delicious make ahead freezer meal recipes is perfect to double and share with a friend and are made with pantry and freezer-stable ingredients. Each of these recipes can be used as part of a meal-prep strategy as well.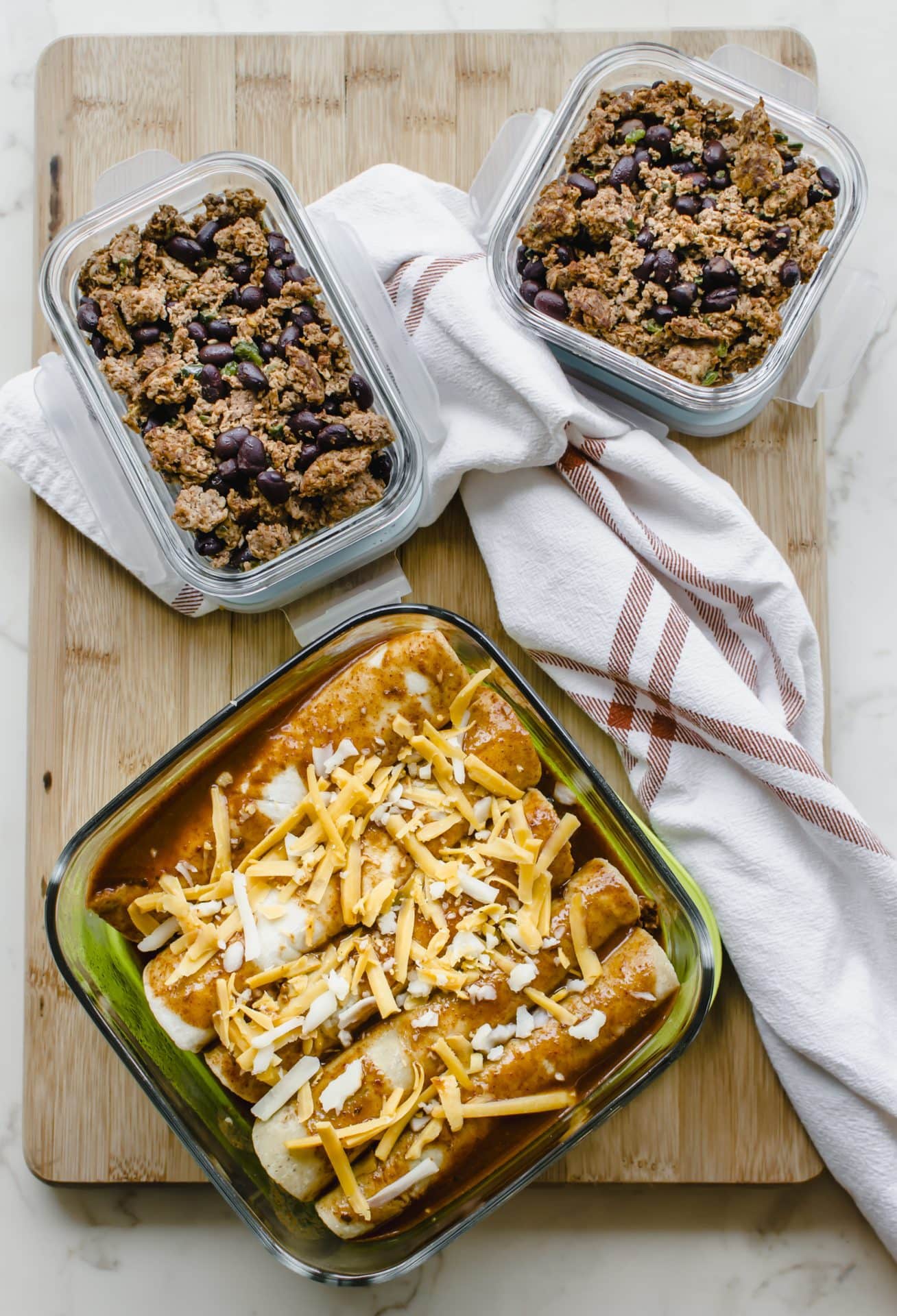 Jump to:
Tools and Equipment
If you plan to do a lot of freezer meal cooking, it's a good idea to have some reliable, freezer-friendly containers on hand that you will get many uses out of. I love this set of glass containers with snap-on lids because you can freeze in different portions and these glass containers with snap-on lids. Plastic wrap and aluminum foil will be needed for dishes that don't have a lid or things like wraps and sandwiches. These Stasher bags are fun, eco-friendly, dishwasher-safe, and can be used to reheat/cook food with a sous vide machine. And of course, freezer gallon-sized Ziploc bags are always handy and can often be reused.
Tips
Preparing: for items like casseroles with a crumb, cracker, or cheese topping, I find it's best to leave the topping on and add it right before you plan to bake. For soups with rice or pasta, I like to add the starchy items once the soup or stew is reheated so the starch doesn't soak up all of the liquid.
Freezing: let food cool to room temperature before wrapping and placing in the freezer - this is important to minimize the formation of ice crystals in the food that could compromise the texture of reheated freezer meals. To speed up cooling, place warm food in shallow containers on an open shelf of the fridge to allow air to circulate around it. You can also place a plastic bag of ice in the food to cool it down quickly or place the dish in a pan of ice.
Thawing: the best way to thaw a freezer meal is in the fridge for 8-12 hours. Some casseroles and wraps can be baked in a frozen state, but will need extra cooking time. You can always defrost items in the microwave or under cool running water if you plan to continue heating and serving right away.
Recipes
Meal Prep Breakfast Burritos | Easy to make gluten-free, dairy-free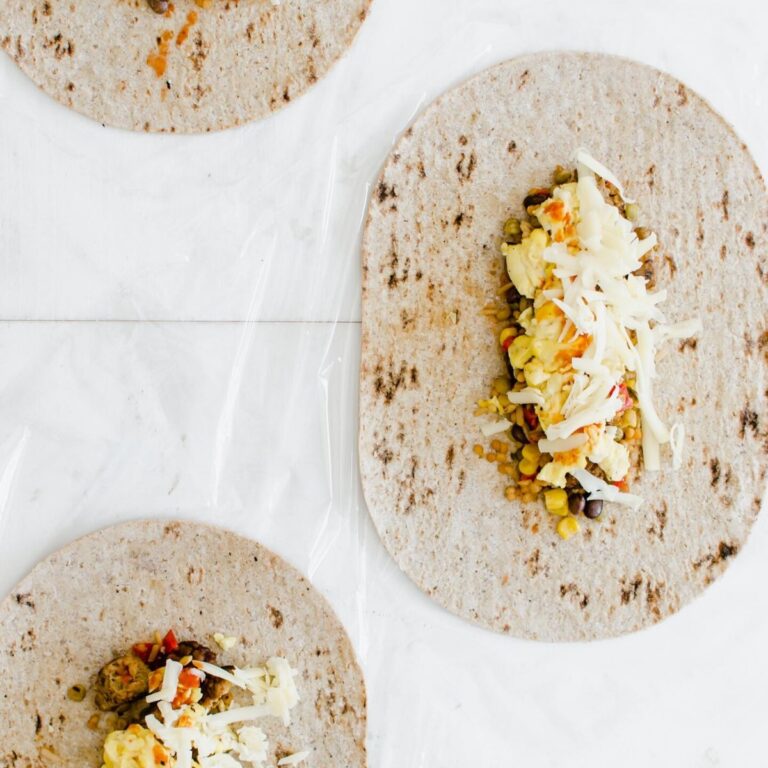 It's fun to start an assembly line with kids or a friend to fill, wrap, and roll these hearty breakfast burritos. They are great for eating on-the-go and can easily be doubled, tripled, or even quadrupled to fill your freezer and share with friends. You really can mix and match whatever ingredients you have on hand to make a delicious breakfast burrito! Freeze these for the perfect meal-prep breakfast!
Fresh ingredients: eggs, cheese (can also use frozen cheese that is thawed)
Frozen ingredients: hash browns, bacon, turkey sausage, meatless meatballs, frozen southwest veggie blend
Pantry ingredients: whole wheat tortillas or wraps, salsa or hot sauce
Serve with: a side of fresh fruit or no-sugar-added canned fruit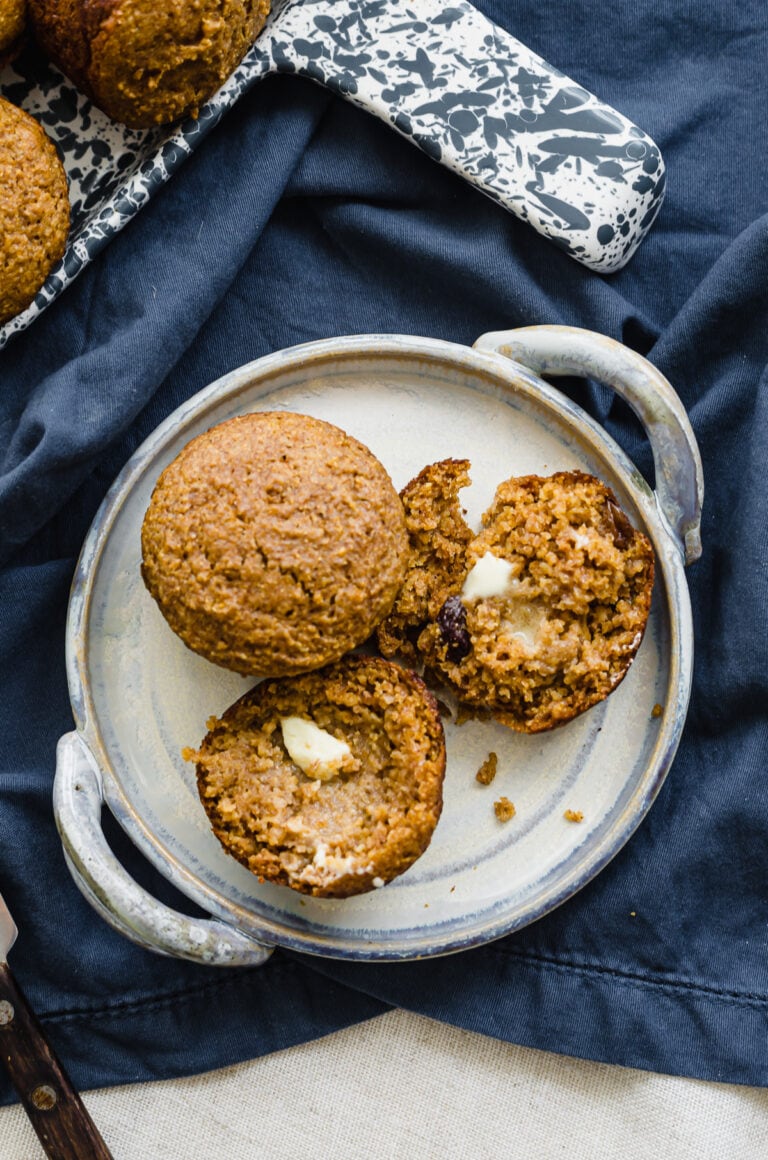 This recipe makes a TON of muffin batter that can either be made right away and frozen or used to make fresh muffins over a couple of weeks. My mom made this recipe all the time when I was a kid, and although the original recipe floating around on the interwebs says "6-week muffin," I would recommend only use the batter through your "use by" date on your buttermilk and eggs.
Fresh ingredients: eggs, buttermilk
Frozen ingredients: n/a
Pantry ingredients: sugar (coconut, natural cane, or raw sugar will work), oil (avocado, olive, canola, vegetable), unsweetened applesauce, bran cereal with raisins, white whole wheat flour (or combination of whole wheat and all-purpose), baking soda, salt, cinnamon
Serve with: yogurt, cottage cheese, fresh, frozen or canned fruit
Freezer-Friendly Mini Meatloaves | Easy to make gluten-free, dairy-free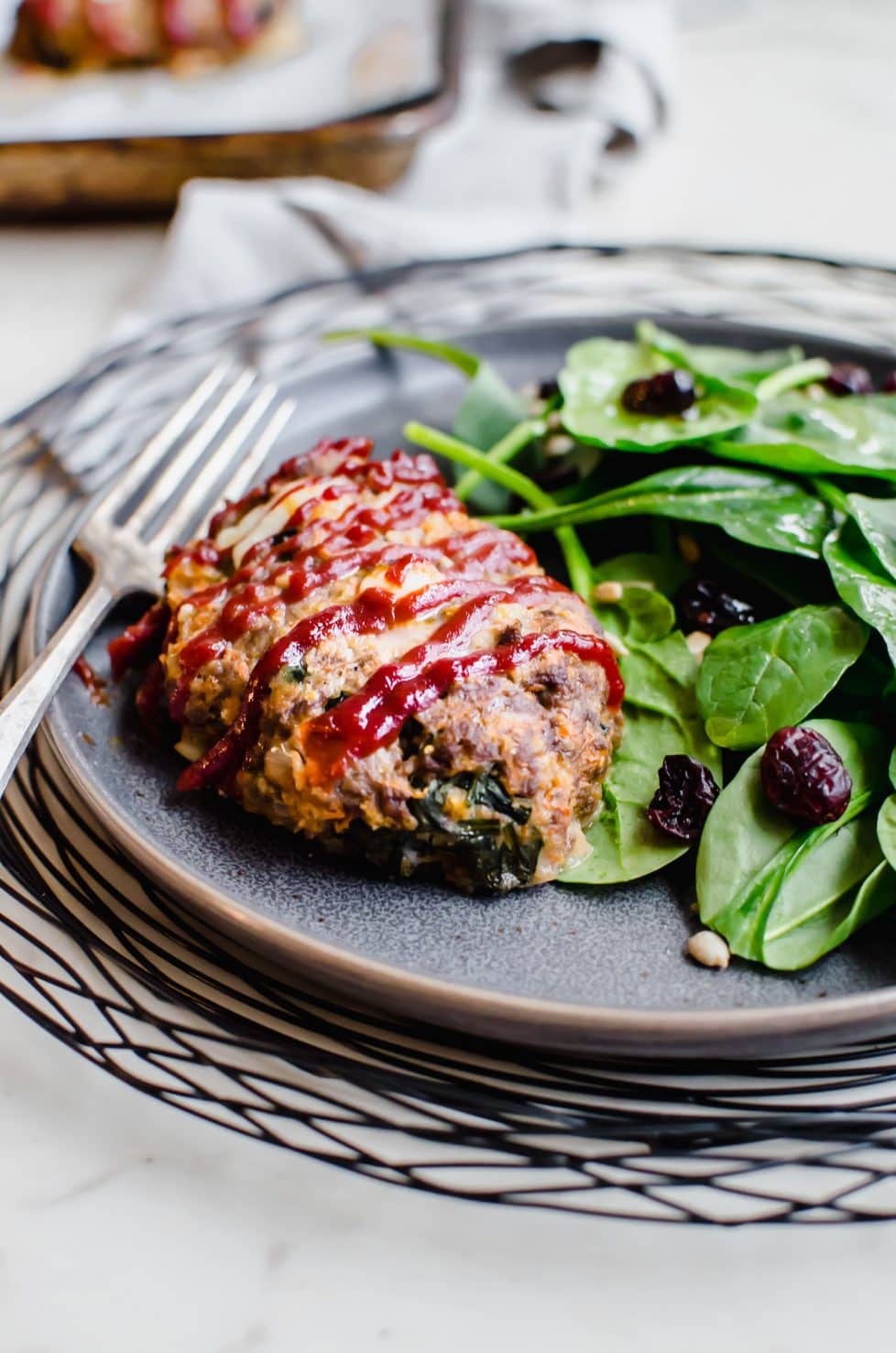 This is one of my all-time favorite freezer meals! I've made it with lean ground beef, ground venison, and ground turkey before and love all of those versions. This recipe sneaks a bit of grated vegetables in the mix to up the nutrition content and keeps the meatloaves nice and moist. You can flavor these with buffalo sauce, BBQ sauce, or ketchup, depending on what you are in the mood for!
Fresh ingredients: carrots, spinach (optional; can also use frozen), egg, cheese (optional)
Frozen ingredients: ground beef, turkey or venison
Pantry ingredients: shallots (or onion), garlic, Panko breadcrumbs (or regular), ketchup/BBQ sauce/buffalo sauce options, Dijon mustard, Worcestershire sauce, steak seasoning
Serve with: Simply Perfect Roasted Asparagus, frozen steamed broccoli, vegetable medley, or green beans, roasted, baked or mashed white/sweet potatoes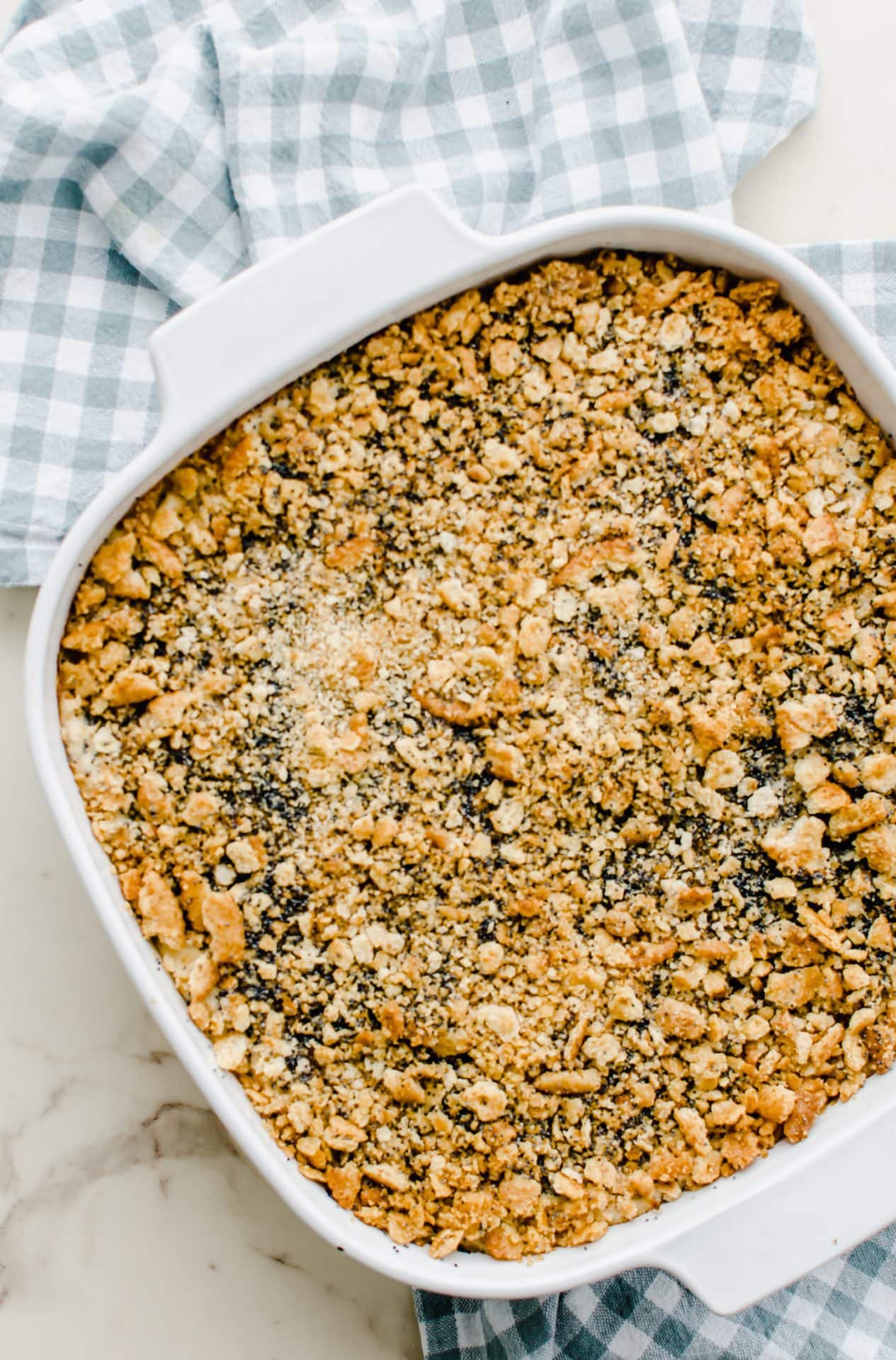 This freezer-friendly comfort food recipe is made with a few simple ingredients and is always something I look forward to eating. In the recipe, you have the option for using canned condensed cream of mushroom soup or there is an easy recipe for making your own.
Fresh ingredients: mushrooms (optional), milk (optional), sour cream, butter (can also freeze this)
Frozen ingredients: chicken breasts
Pantry ingredients: flour (optional), chicken broth/stock (optional), cream of mushroom soup (optional), Ritz crackers, poppy seeds, Dijon mustard
Serve with: steamed veggies (from frozen) like broccoli, vegetable medley, or green beans, a simple side salad, or Simply Perfect Roasted Asparagus.
Shredded Beef and Cheese Taquitos | Easy to make gluten-free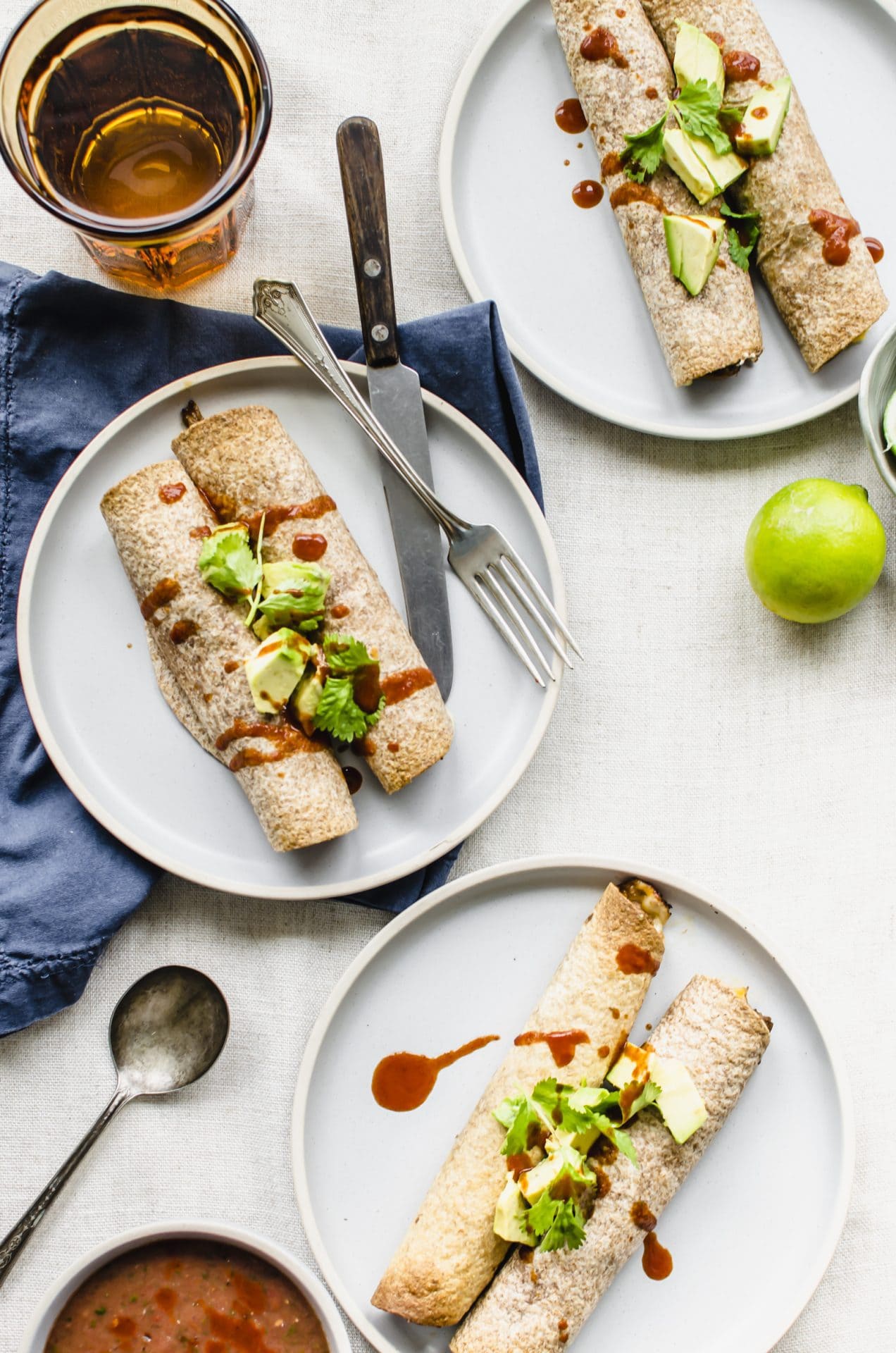 This recipe for beef taquitos is from the From Freezer to Cooker cookbook, written by my friends at Thriving Home! Polly and Rachel really are the experts when it comes to freezer cooking and has some amazing resources to help make this a lifestyle on their website. They also have a chicken version of this recipe, which I have tried and highly recommend!
Fresh ingredients: cheddar cheese (or frozen)
Frozen ingredients: beef chuck roast (or fresh)
Pantry ingredients: taco seasoning, beef broth/stock, salsa, wheat tortillas/wraps (gluten-free if needed)
Serve with: salsa, Healthy Refried Black Beans
Turkey and Poblano Enchiladas | Easy to make gluten-free, dairy-free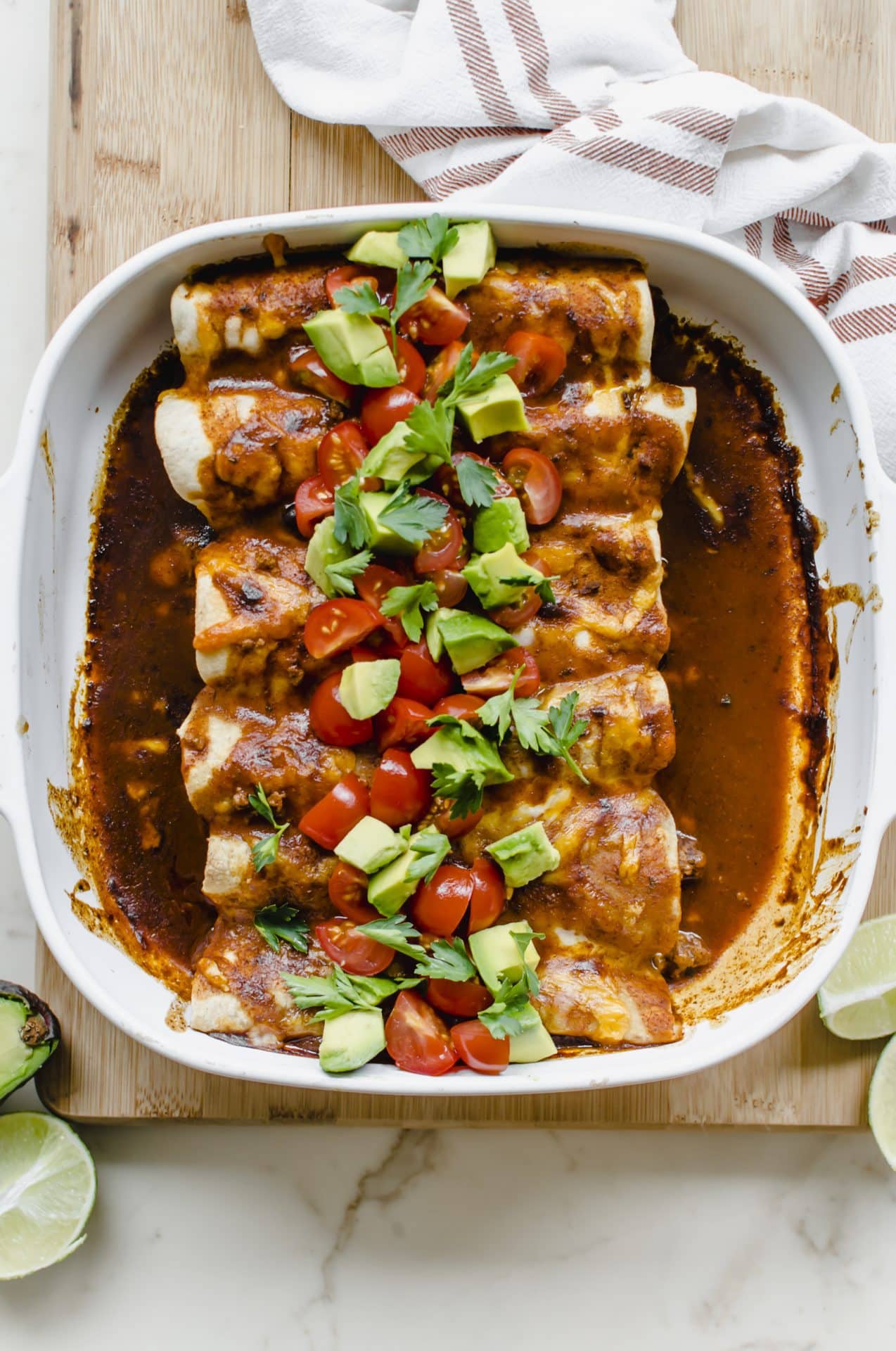 My favorite enchilada recipe includes an easy recipe for homemade enchilada sauce and is easy to meal prep in individual portions for the freezer. I also love to make extra of the enchilada filling to use on nachos or in quesadillas.
Fresh ingredients: poblano pepper (sub with canned green chiles), cheese (or frozen)
Frozen ingredients: ground turkey/beef, ground chicken/pork chorizo (or fresh)
Pantry ingredients: black beans, tortillas, enchilada sauce (homemade option included in recipe)
Serve with: fresh/canned/frozen fruit salad, simple side salad, or sliced avocados and tomatoes
Easy Italian Beef Subs |Easy to make gluten-free, dairy-free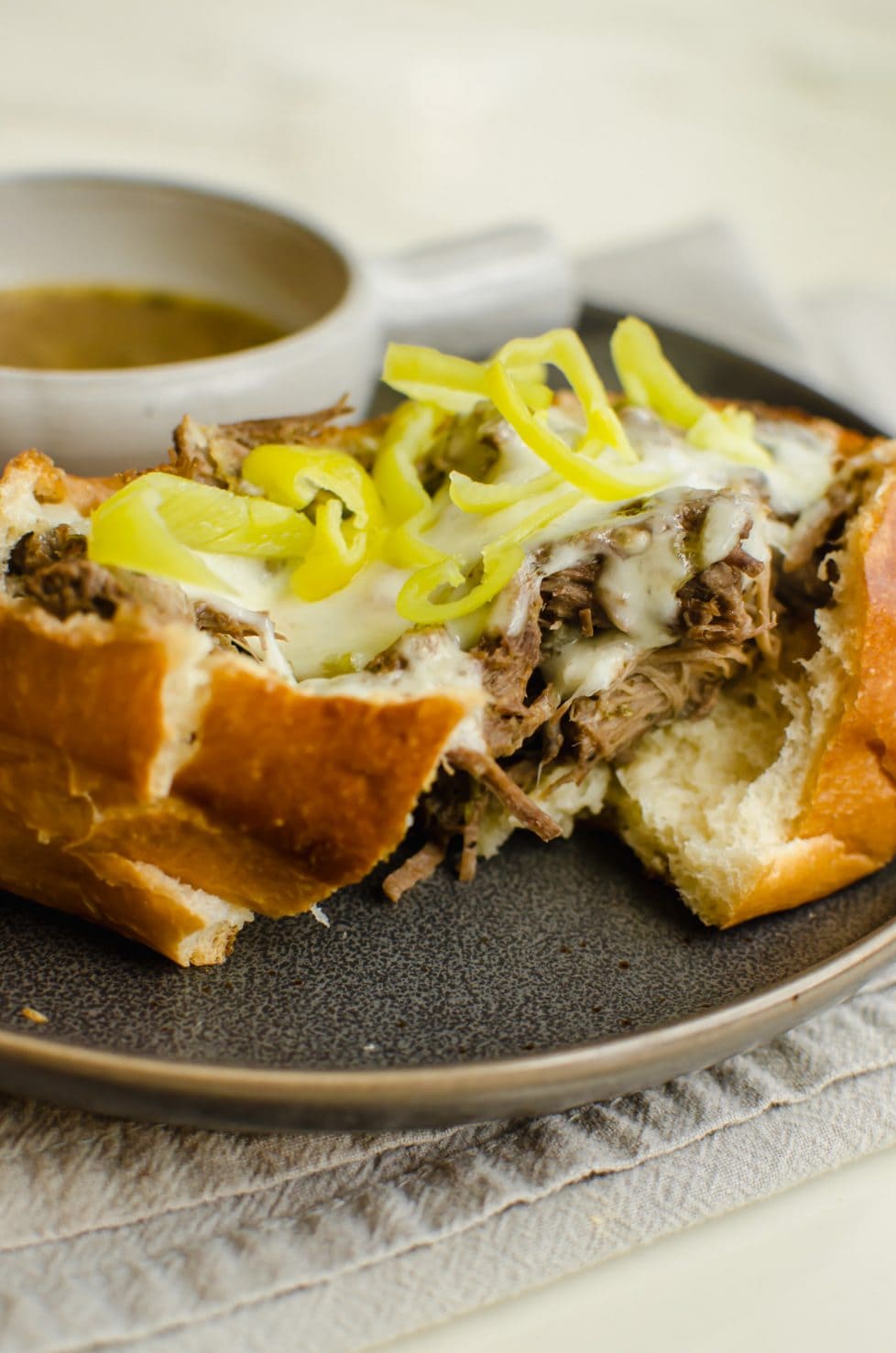 These delicious subs are a recipe Ryan and I go crazy for and are perfect for serving to company. It makes a lot and is always a crowd-pleaser. I've made the recipe before with venison roast as well, which we loved!
Fresh ingredients: cheese slices (or frozen)
Frozen ingredients: beef chuck roast or venison roast
Pantry ingredients: beef broth/stock, Italian dressing mix, pepperoncini peppers, giardiniera vegetable mix
Serve with: frozen potato or veggie fries, fresh/canned fruit salad
Instant Pot Red Beans and Rice | Gluten-free, dairy-free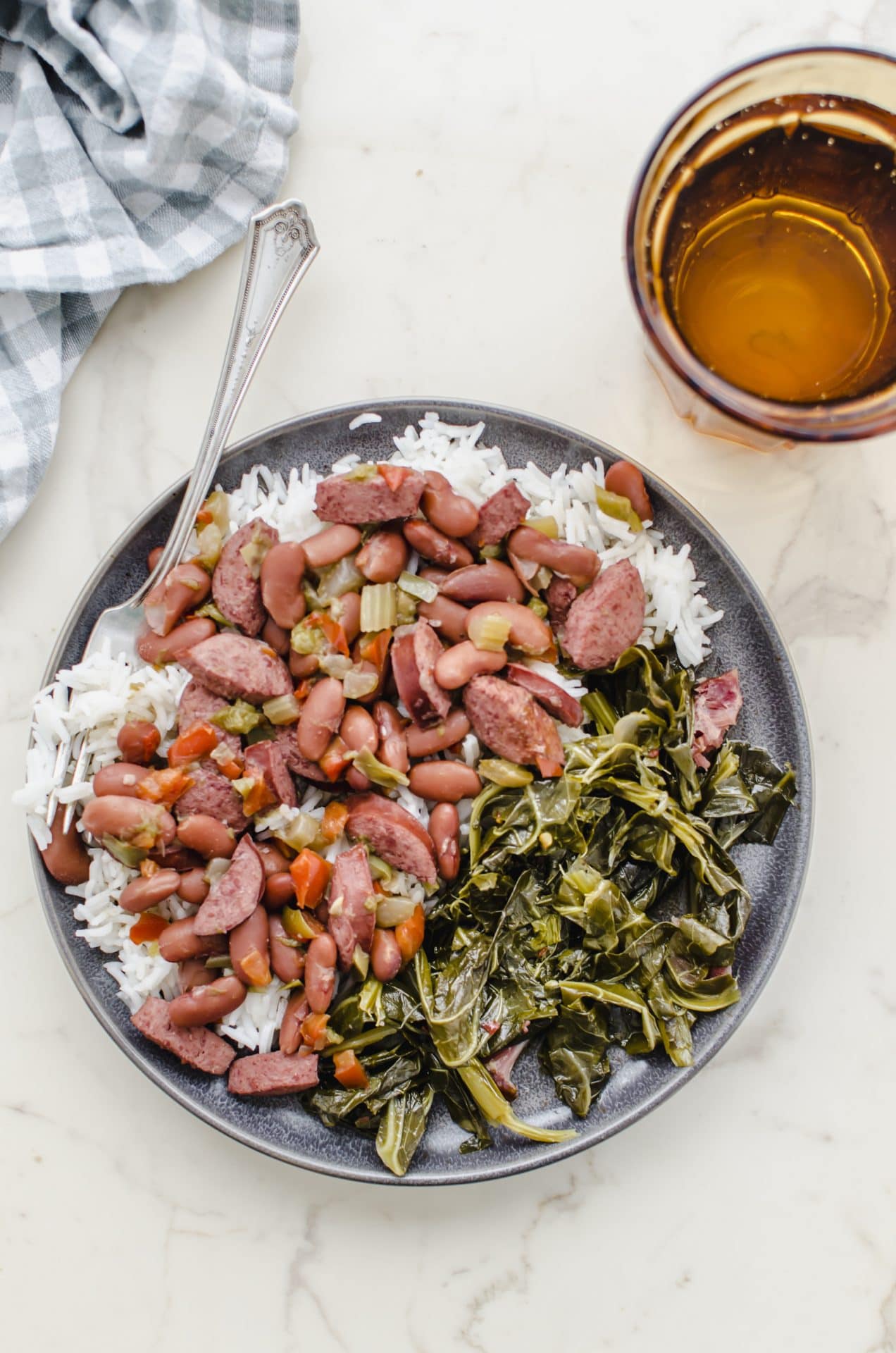 This recipe for red beans and rice is so flavorful and satisfying. In the recipe, you'll find options for making it on the stovetop, in the slow cooker, or in the Instant Pot.
Fresh ingredients: red and green bell pepper, celery, garlic
Frozen ingredients: smoked turkey or andouille sausage (or fresh)
Pantry ingredients: rice, Cajun seasoning, bay leaf, red kidney beans
Serve with: a side of turnip/collard greens or some Whole Wheat Buttermilk Cornbread
Turkey Florentine Lasagna | Easy to make gluten-free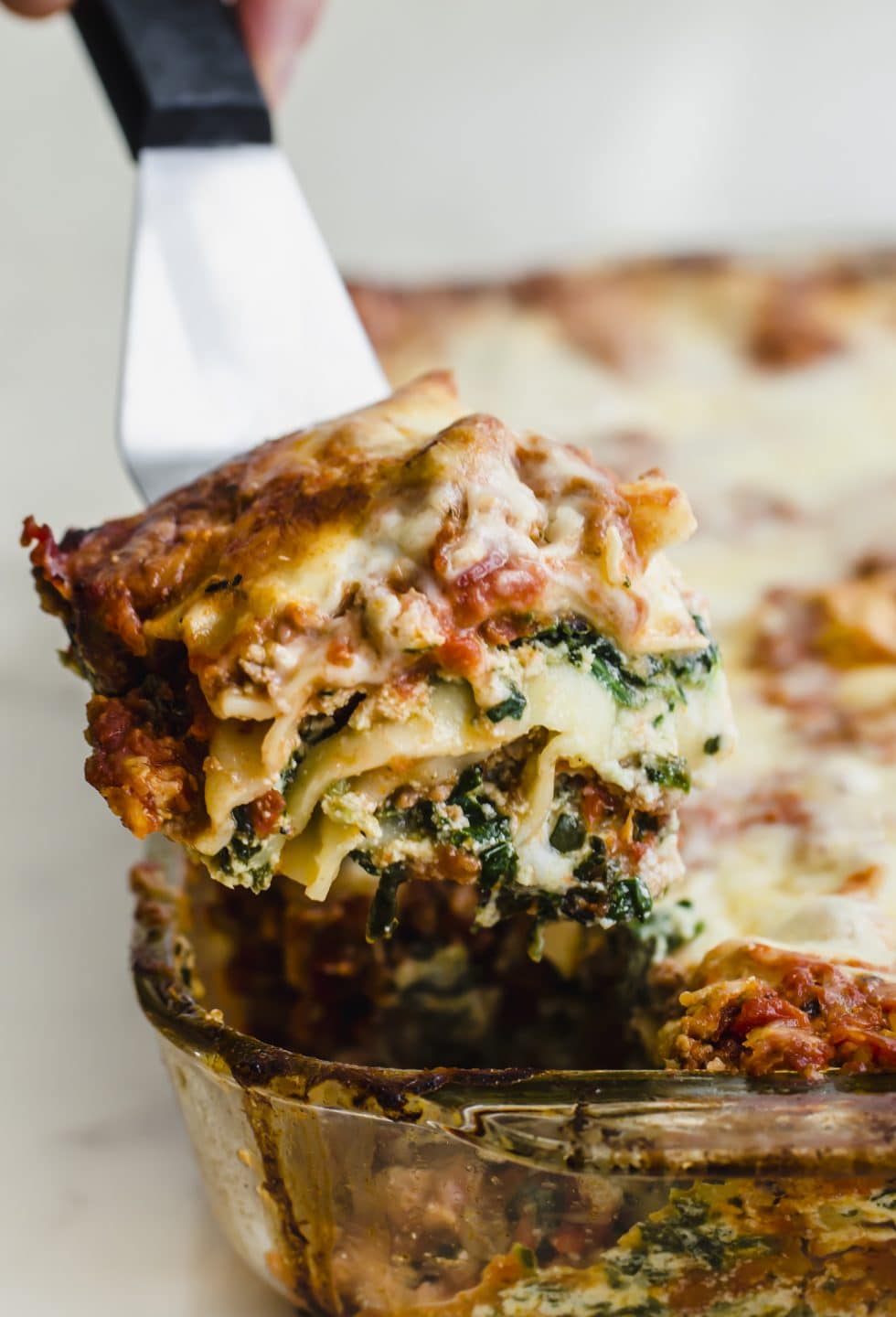 I've loved this lasagna recipe ever since my mom was making it for us as kids. It makes enough to feed a crowd, so I like to divide into two small casserole dishes to freeze in portions for 2-4 servings.
Fresh ingredients: egg, ricotta cheese, mozzarella and Parmesan cheeses (or frozen)
Frozen ingredients: ground turkey/beef, Italian chicken/turkey sausage (or fresh), spinach
Pantry ingredients: no-boil lasagna sheets, roasted red bell peppers, crushed tomatoes, fire-roasted tomatoes, Italian seasoning, red pepper flakes
Serve with: Simple Kale Salad or garlic bread
Freezer-Friendly Fruit Crumble | Easy to make gluten-free, dairy-free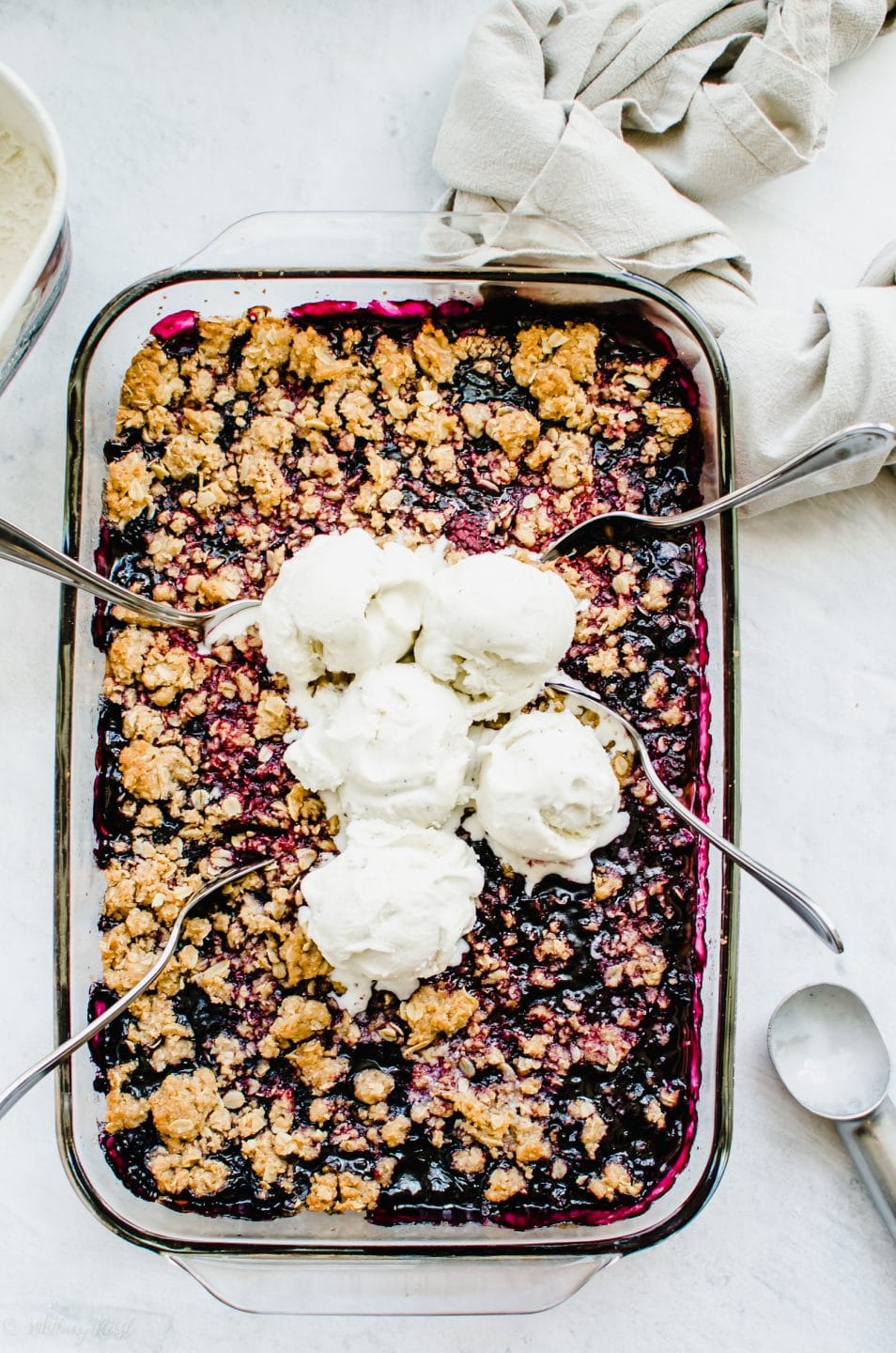 I couldn't make this list of delicious freezer fruit and not include a dessert option! Because we all need a little something sweet to look forward to every now and then. This freezer fruit crumble can be made with a variety of frozen fruit and is easy to make and bake as the craving hits!
Fresh ingredients: butter (or frozen), lemon juice
Frozen ingredients: stone fruit or berries
Pantry ingredients: oats, nuts, flour, sugars, salt, cornstarch
Serve with: ice cream (duh!) or whipped cream if it suits your fancy
Are you ready to make some freezer meals? Let me know how they turn out for you!
Leave a comment and rate the recipe below. This will help me with the creation of future recipes!
I'd also love to feature your creation in my weekly newsletter, so you can upload a photo to Instagram with the tag @sweetcayenne5 to be featured! Quick and easy recipe videos are available on my YouTube channel, and you will find lots of menu inspiration on my Pinterest boards.
Pin this, pretty please!