Today I'm excited to be sharing a round-up of 10 St. Patrick's Day-themed recipes that will be a festive way be a festive way to add a little bit of green vibe or Irish flavor to your celebration! I plan to update this post every year with new recipes from Sweet Cayenne or favorites from around the interwebs, so be sure to save it as a reference and come back to it again and again!
Appetizers
Warm Olives with Lemon and Rosemary - this simple 5-ingredient appetizer is green, fun, and could not be easier to prepare. If you need a green bite to nibble on before a St. Patty's Day meal, this is a great option! I like to make these with crisp green Italian Castelvetrano olives or Spanish Manzanilla olives.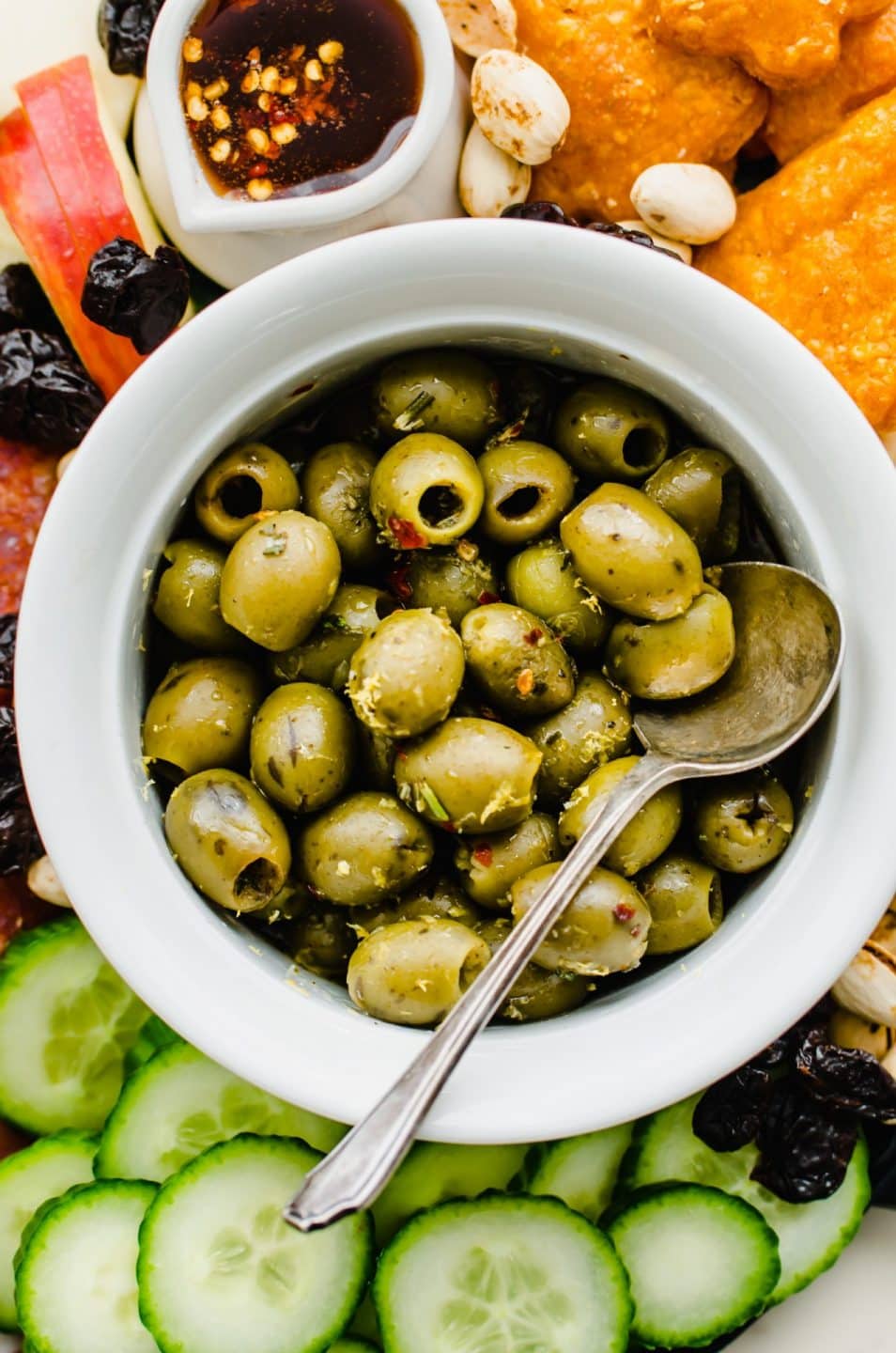 Everyday Springtime Salad - my favorite spring salad made with tender farmer's mix greens, fresh avocado, and a creamy lemon tahini dressing. This is a great dish to serve alongside a hot and hearty Shepherd's Pie, which you will find a recipe for down below!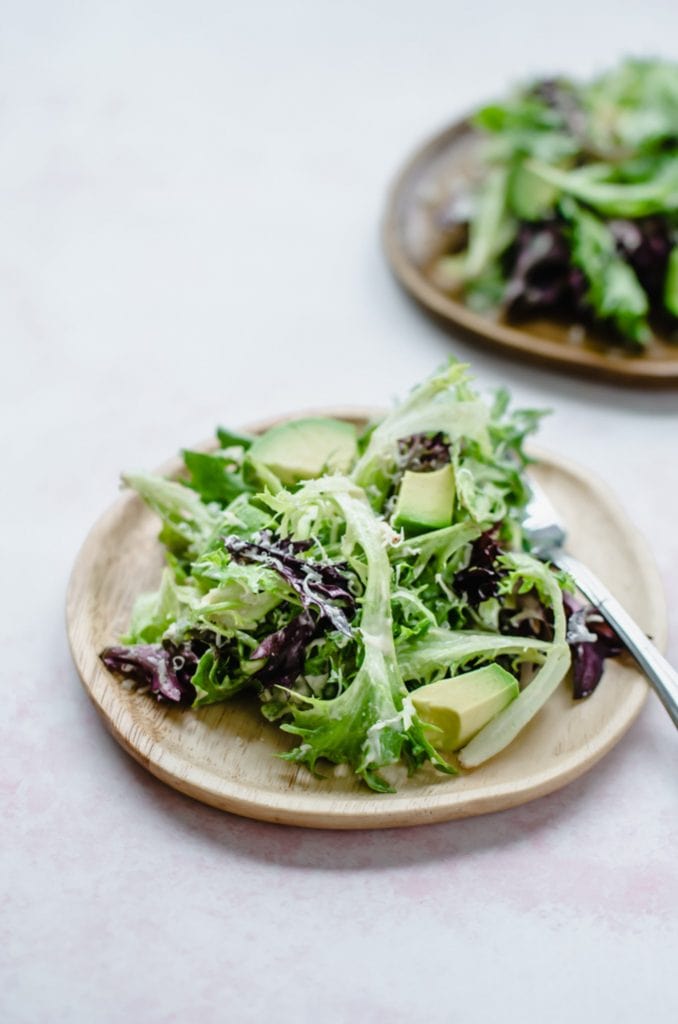 Grandma's Irish Soda Bread - I LOVE Irish Soda Bread so so much, and buy a few loaves every March to celebrate St. Patrick's Day. This recipe from Sally's Baking Addiction is a wonderful homemade version that is so approachable and simple to make in a cast-iron skillet. Make a loaf and serve it warm with some Kerrygold butter!
Main Course
St. Patrick's Day Grazing Board - this epic themed board was THE highlight of our St. Patty's celebration last year, and I'm buying all of the ingredients again to make it for company this weekend! It features a smoked corn beef brisket sliced thinly and served with grainy mustard, Irish soda bread, Irish cheeses, cucumber, salt and vinegar potato chips, sauerkraut, and honey butter.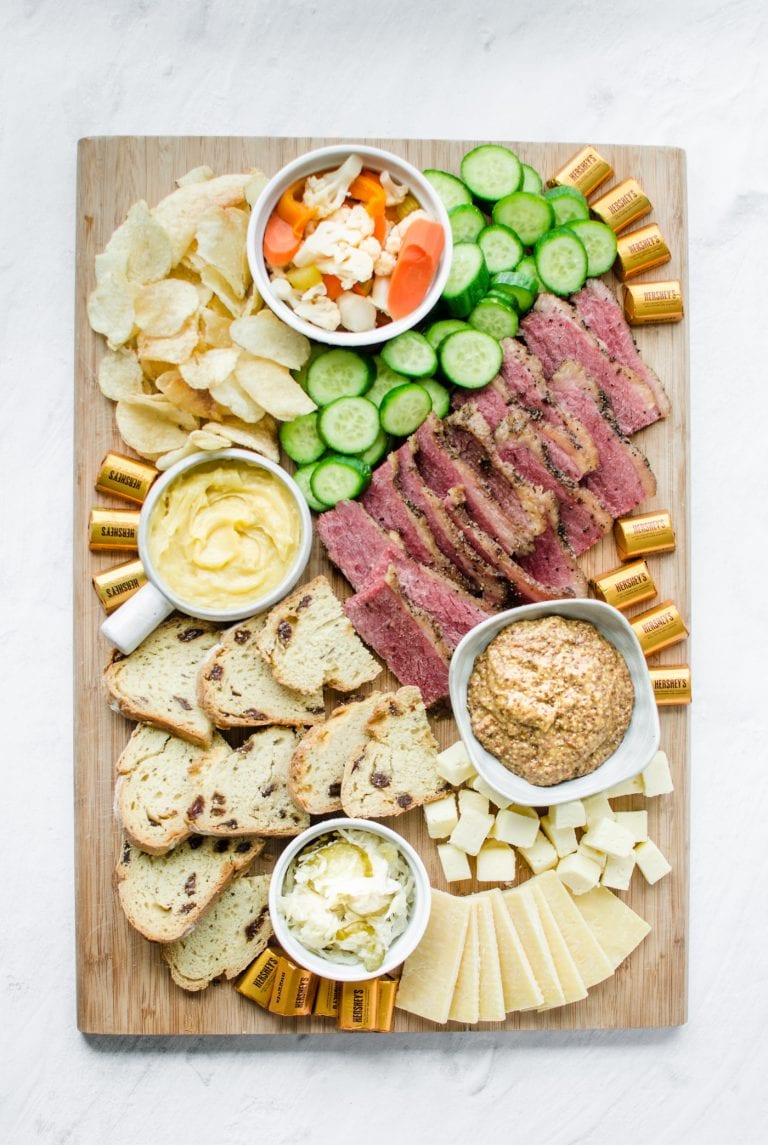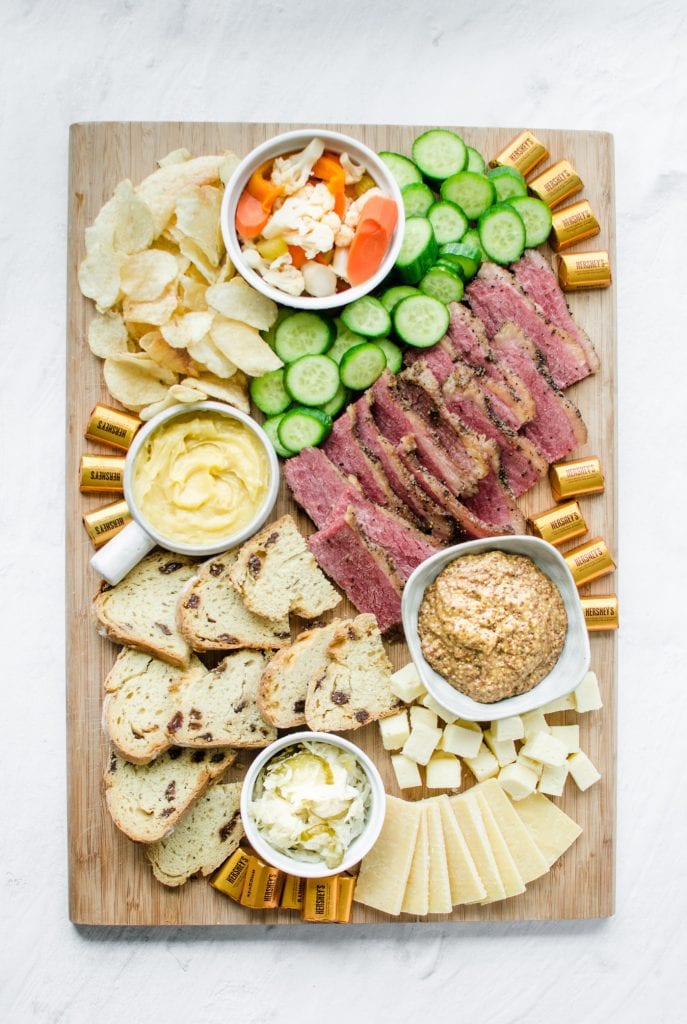 Shepherd's Pie - I've made this amazing entree from Recipe Tin Eats at least five times now, and it's a staple favorite that I hope to be making for years. It's freezer-friendly, great for company because it makes a ton, and is just loaded with cozy flavor. Serve this with my Everyday Springtime Salad (above) and call it a meal!
Irish Stout Beef Stew with Herbed Dumplings from How Sweet Eats - this cozy bowl of comfort looks like the perfect way to fill up hungry bellies on St. Patrick's Day. I love Jessica's recipes and her creative takes on traditional favorites!
Steak or Chicken Tacos with Roasted Poblano Smother Sauce - this bright green sauce is filled with roasted poblanos, tomatillos, shallots, and garlic. It's fresh, flavorful, and a gorgeous bright green hue. I love to serve it spooned into tacos filled with grilled steak or chicken for a simple green-themed Mexican meal!
Desserts
Fresh Lime Tart with Blackberry Sauce - I'm making this sweet-tart dessert this weekend to serve with my St. Patrick's Day grazing board because I can make it a day ahead! Not only is it a time-saver, it's a dessert that looks like work but could not be easier to put together.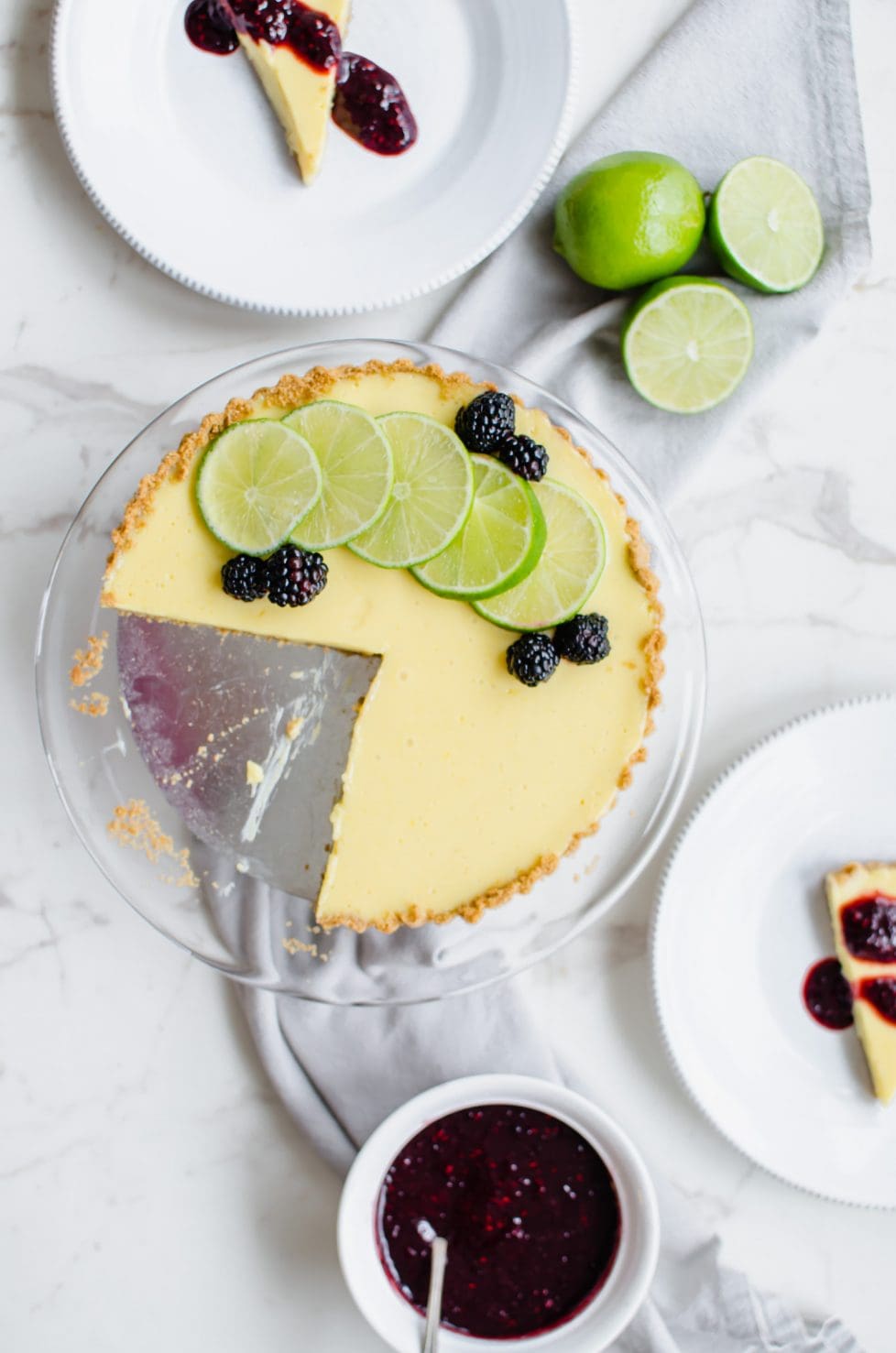 One Bowl 8 Ingredient Irish Coffee Fudge Brownies - this simple Irish-themed dessert from Tieghan at Half Baked Harvest would be delicious with a cup of Irish coffee! I love that it is a one-bowl brownie to keep things low mess!
Pot O' Gold Chocolate Stout Cake - this moist and flavorful chocolate cake is laced with the flavor of chocolate stout and topped with a tangy cream cheese frosting. I did some very amateur rainbow icing drops on it last year because I'm terrible at cake decorating, but we had fun eating it just the same!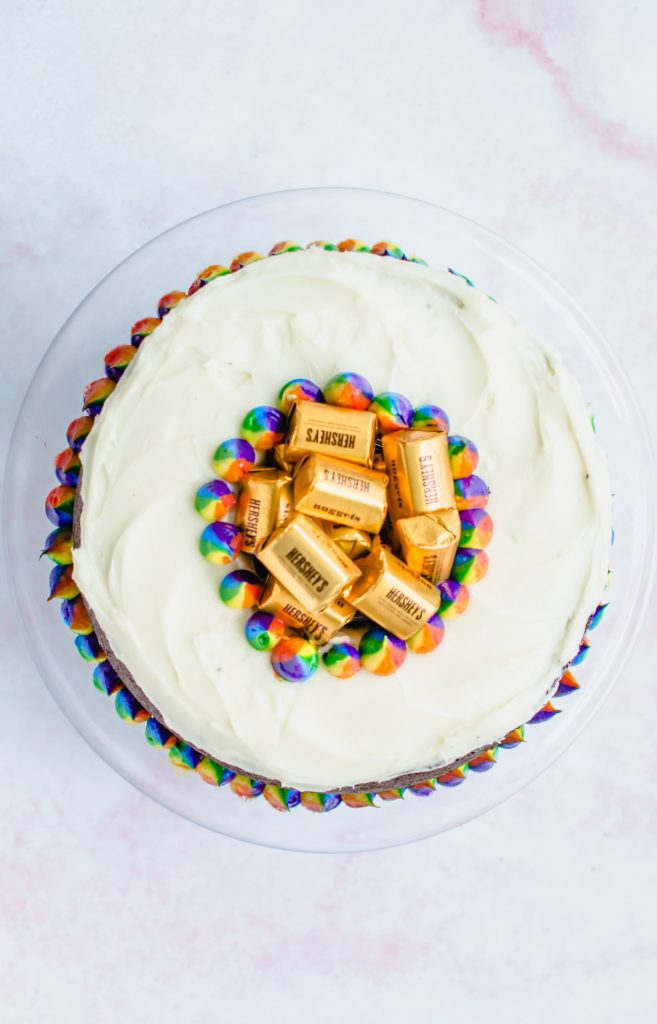 Are you ready to try these St. Patrick's Day recipes? Let me know how they turn out for you! Leave comment and rate the recipe below. This will help me with the creation of future recipes! I'd also love to feature your creation in my monthly newsletter, so you can upload a photo to Instagram or Twitter with the tag @sweetcayenne5 to be featured!
Pin this, pretty please!