Ok you guys - the time has finally come. I've waited all week to tell you about my foodie experiences in Dallas and have just now gotten time to gather all of my thoughts - I've literally been daydreaming about the yummy things we saw, tasted and smelled while we visited our favorite restaurants and stores. I know there's lots of big cities with amazing, innovative and dynamic food cultures, but Dallas holds a very special place in my heart. It's the city whose food culture awakened and nurtured my passion for all things food and cooking. We were so lucky to get to literally check everything off my "bucket list" of places I wanted to visit - from beloved grocery stores to cherished restaurants and even trying a few new places - it was a visit that nourished my need for inspiration in the culinary world and will hopefully sustain me till I go back in July!
The above photo compilation is a representation of my "goods" that were scored on various shopping excursions. Some are products I love and can't live without and some are things I've wanted to try for a while and had a hard time finding in Lincoln.
1. Mexican Vanilla + Vanilla on Clearance! Mexican vanilla is the bomb, ya'll. I don't know what it is about it, it just has such a superior vanilla flavor, in my humble opinion! My Nana used to bake with Mexican vanilla a lot, and her cookies and cakes had such a great depth of flavor. She attributed it to the Mexican vanilla and I've wanted to get some for a while now! The other bottle of vanilla was a HUGE score from Sur La Table - $19.99 for high quality Madagascar Bourbon Vanilla from King Arthur Flour! Baking will be extra special this year.
2. Hatch and Casa Cora Enchilada Sauces - these authentic Mexican enchilada sauces are always on the top of my list when I visit Central Market. They have an amazing depth of flavor that would take hours and a ton of ingredients to achieve at home - they definitely up my Tex-Mex at home game!
3. Coffee from Weir's - did you all know that some of the best coffee in Dallas can be purchased in the old-fashioned general store of Weirs Furniture Store? It's true! I've bought coffee there for 3 years now - they have such unique flavors of coffee beans - all of which are roasted in Texas. Weir's has a "coffee loyalty club" with a punch card you can ask about - get a free pound of coffee for every 10 pounds you purchase. If you are a regular customer like I was, they may even give you double stamps sometimes! P.S. The Texas Pecan is to die for - I actually stock my parents up with it twice per year because they love it too!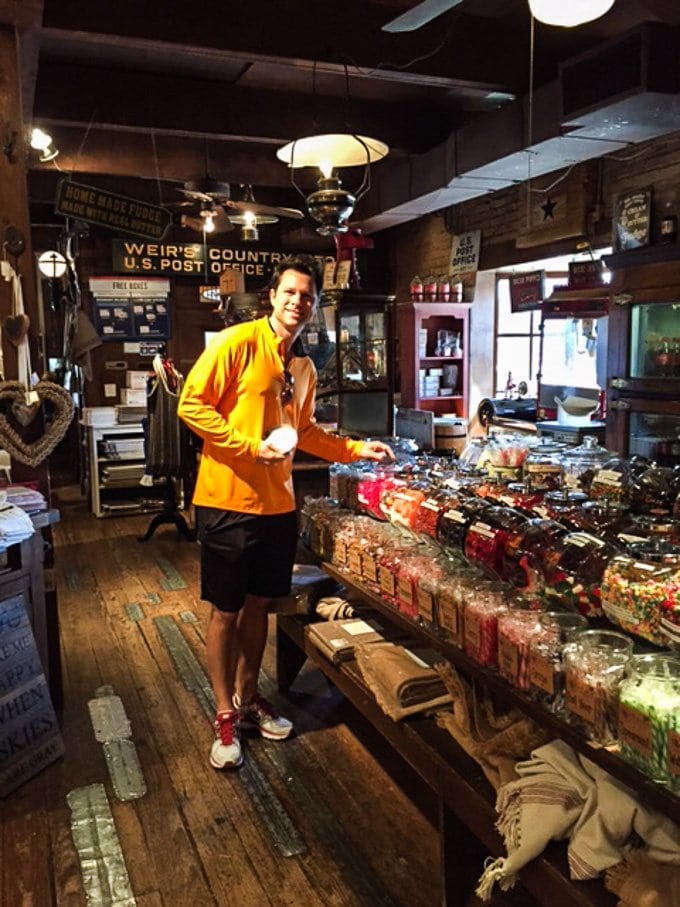 4. Furikake Seasoning - this is a new one for me. I've seen it on a few of my favorite food blogs this year - namely Joy the Baker and Jeanette's Healthy living - and have been itching to try some for months! It's basically and all-purpose Asian rice seasoning that combines dried bonito flakes, nori, sesame seeds, sea salt and a bit of sugar. Look for a recipe on the blog soon!
5. Bulk Spices - these really are the best kept secret of Central Market. They have at least 50 different whole and ground spices that you can buy as little or as much of as you please. This is great if you want to try a little of something new, or if you want to just buy what you need so that you don't have a cabinet full of spices that have lived wayyyy past their expiration date *guilty.* It's also pretty cheap compare to buying a whole jar of every spice. I was able to snag black cardamom pods, super spicy Vietnamese cinnamon, whole cinnamon sticks, whole cloves, whole nutmeg and Italian seasoning for $9.45 - that's a steal for most of those! The bright green powder you see in the little bags is Matcha tea - which I've also been wanting to try for a while now. Much to my dismay and I guess horror, the stuff sells for $99.99 per pound........yeah. That's a food trend I won't be able to afford. But at least I could buy a little to try!
6. Harissa Paste - this is basically the Middle East's version of hot sauce. And boy, is it amazing! I've already been into my can with the roasted carrots I posted earlier this week. Wow. This will be my condiment of choice for the forseeable future.
7. Double Zero Flour - this is a European flour that I've been curious to try because of the claim that it makes superior pizza and pasta dough with regards to achieving light and tender noodles and dough. My favorite wood-fired pizza restaurant in Dallas uses it, and I've always been curious to try some for myself. Come back later for a report on my results!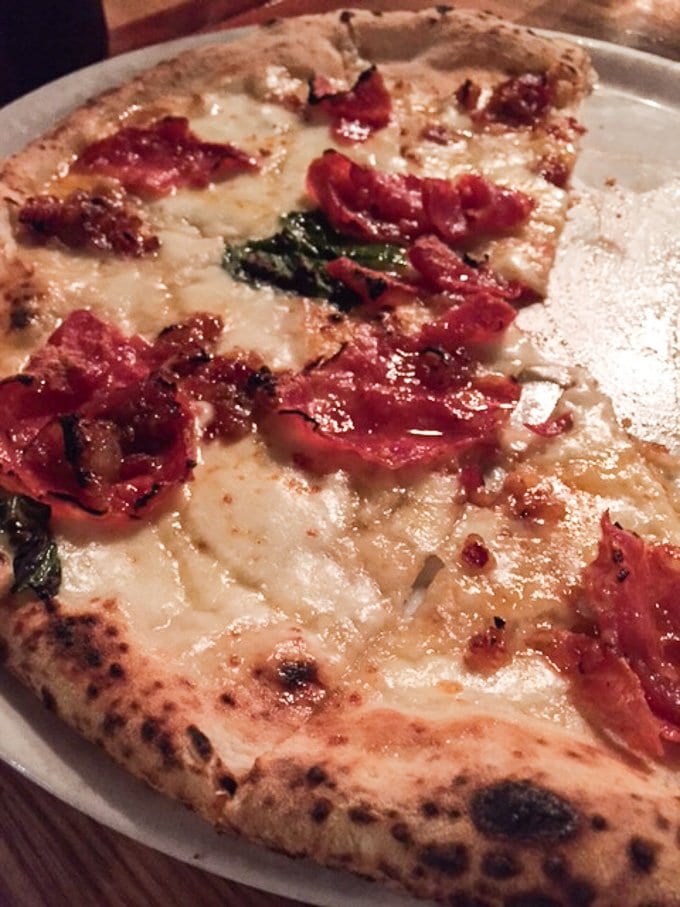 Writing this post has made me hungry and ridiculously eager to get a move on with recipe testing for these ingredients, so come back for more!