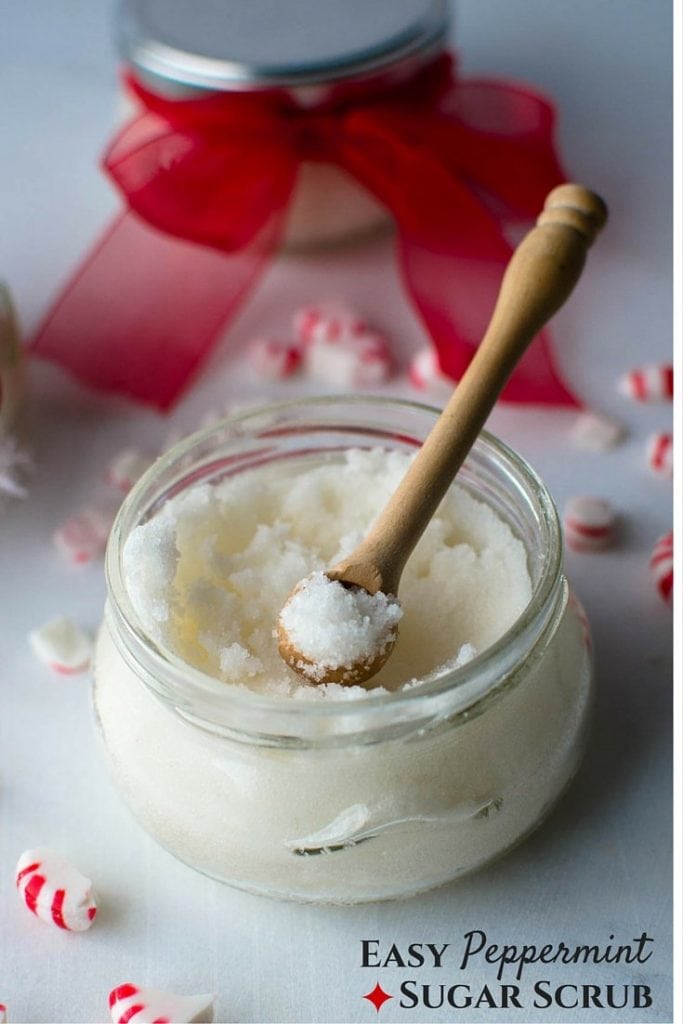 Happy week of Thanksgiving friends! How are your Turkey Day plans coming along? Are you making a turkey? Are you currently thawing out your turkey? If not, you probably should start! I got a good chuckle this morning from Buzzfeed's list of epic Thanksgiving FAILS - and of course trying to cook a frozen turkey correctly is on the list! I don't get to cook a turkey this year, so I must live vicariously through the lives of all of you who ARE cooking a turkey and do my part to make sure you don't cook a frozen one. Once it's thawed, I got nothin' for ya. No turkey-making experience here. I'm 29 years old....maybe I'll try it when I'm 30.
Today we are taking a stroll down EASY street with a SIMPLE, 3-ingredient, DIY project that totally says "foodie" and that would most certainly be appropriate for said foodie to gift to all their friends. I'm talking sugar scrub! Grainy, pepperminty, velvety scrub that looks like snow and makes your skin feel alllllll the silky smooth feels. Seriously, I make this stuff for myself on a regular basis now and have to say that it's WAY creamier and silkier than any store-bought scrub that I've ever purchased. It's great for slathering on before a homemade mani or pedi, after you wash the dishes, or after a long soak in the tub.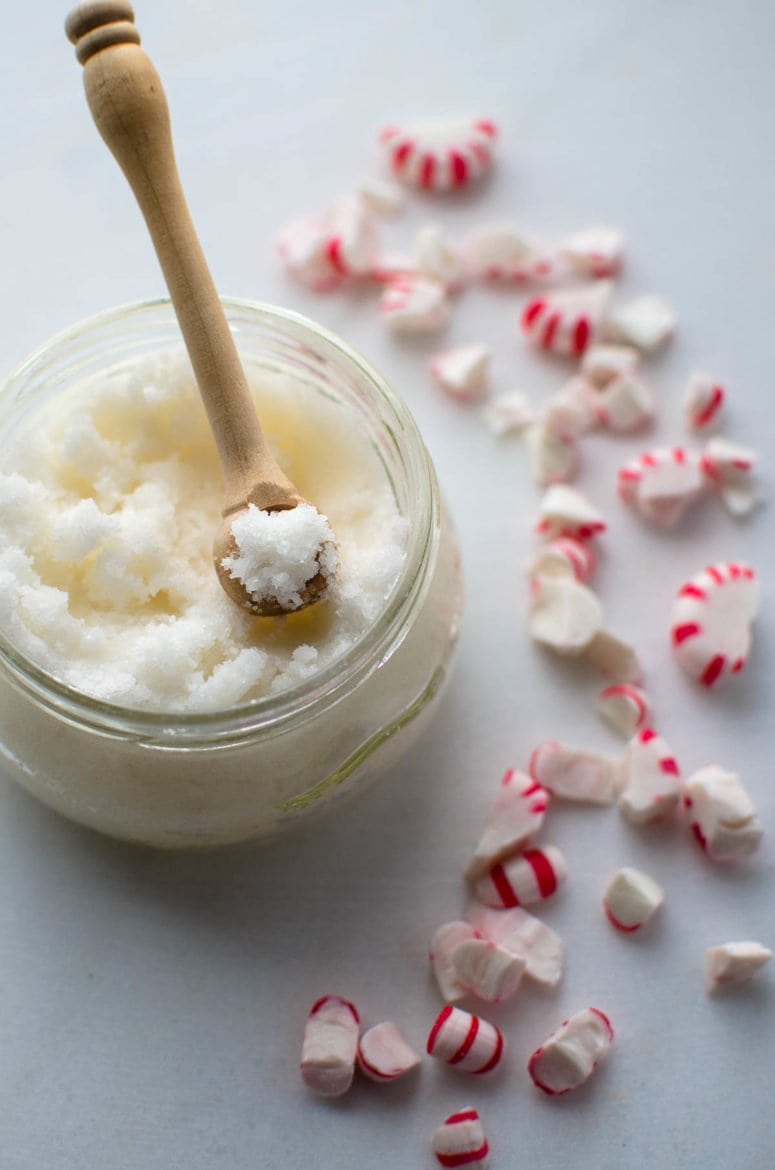 Although all the ingredients in this gift are "food" items and would certainly be edible, you probably don't want to eat it. Especially if you choose to scent your scrub with a non-food scent like lavender or eucalyptus. I'm totally a peppermint-scented scrub girl during the winter months. The scent tends to "wake up my senses" on days I might feel sluggish; like when I have a cold or haven't had a good nights sleep. A lot of DIY scrub tutorials call for coloring the scrub slightly with food coloring. I, however, prefer to nix the food coloring and go all-natural. The idea of putting food coloring on my skin is, well, strange for lack of a better word!
The peppermint oil I used in this "recipe" was compliments of a family friend, Malarie, who sells Doterra Essential Oils. This brand of oils is one of the purest and most potent you can get your hands on, and a little goes a long way. Thank you to Malarie for the lovely oil!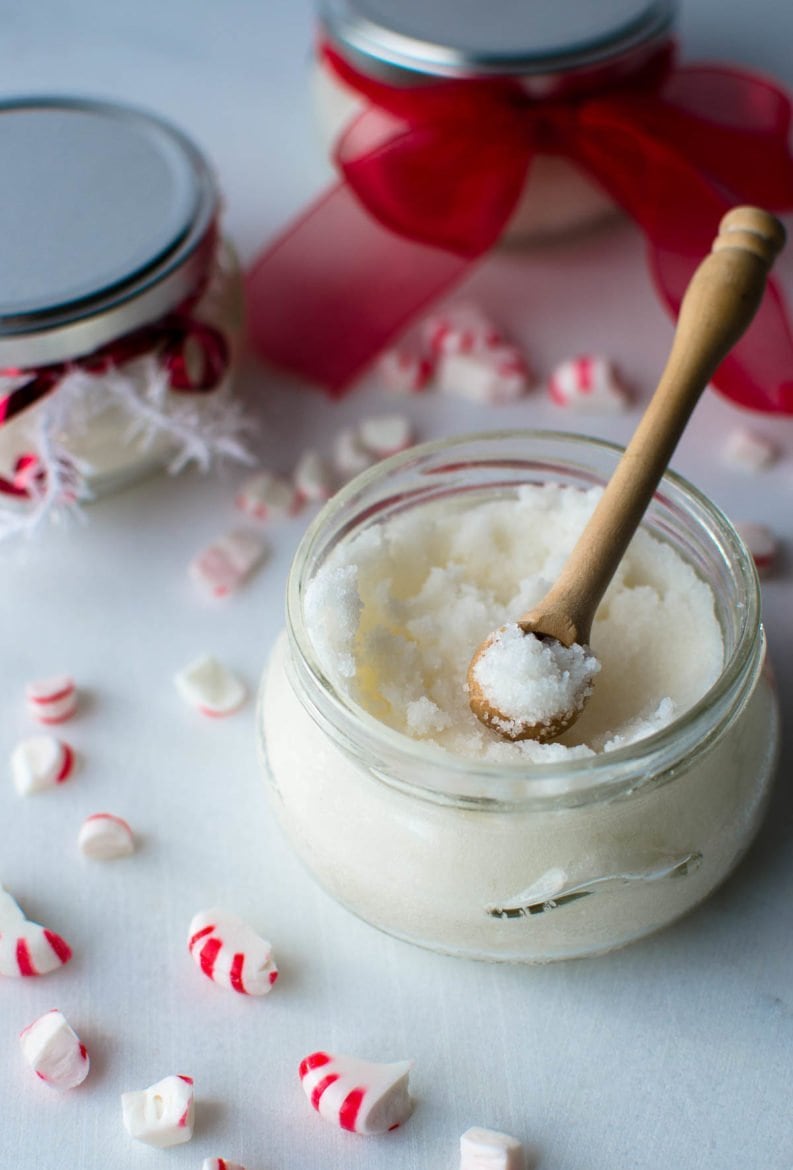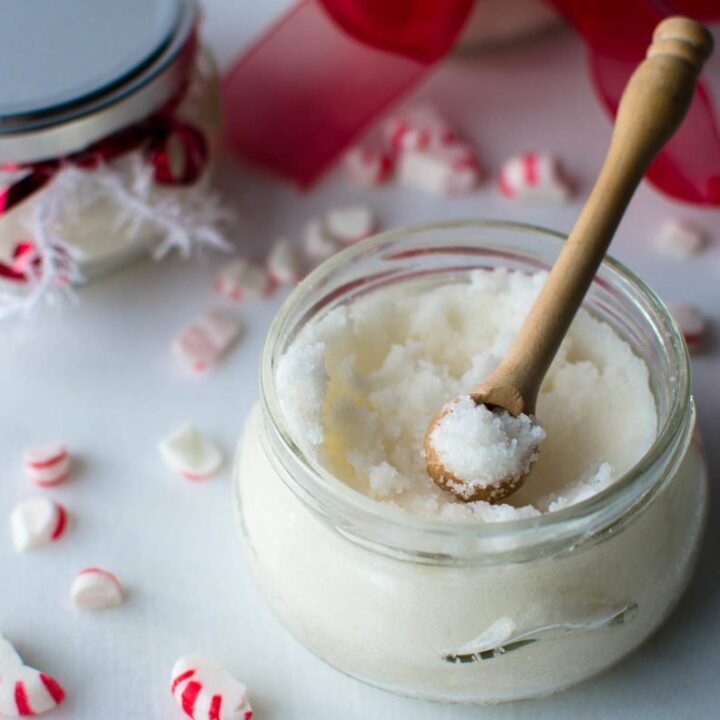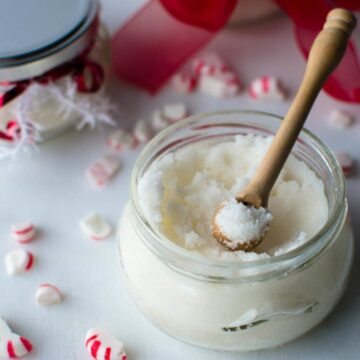 Ingredients
1

cup

organic coconut oil, at room temperature

½

cup

natural cane sugar

7-8

drops

peppermint essential oil (more or less as preferred)
Instructions
In a medium bowl, whisk together the coconut oil and sugar. If your coconut oil is chilled, you may want to soften it some by microwaving in 10-second increments at 50% power just until slightly softened.

Add the essential oil drops and stir to combine, adding more or less until the desired level of scent strength is reached.

Store in an airtight container for up to 6 months.



Did you make this sugar scrub? What did you think? Leave a comment below and upload a picture to Instagram with the hashtag #sweetcayenne so I can see your lovely scrub!