Let's cool down today with an icy-cold, slightly sweetened coffee slushie and just let it all go....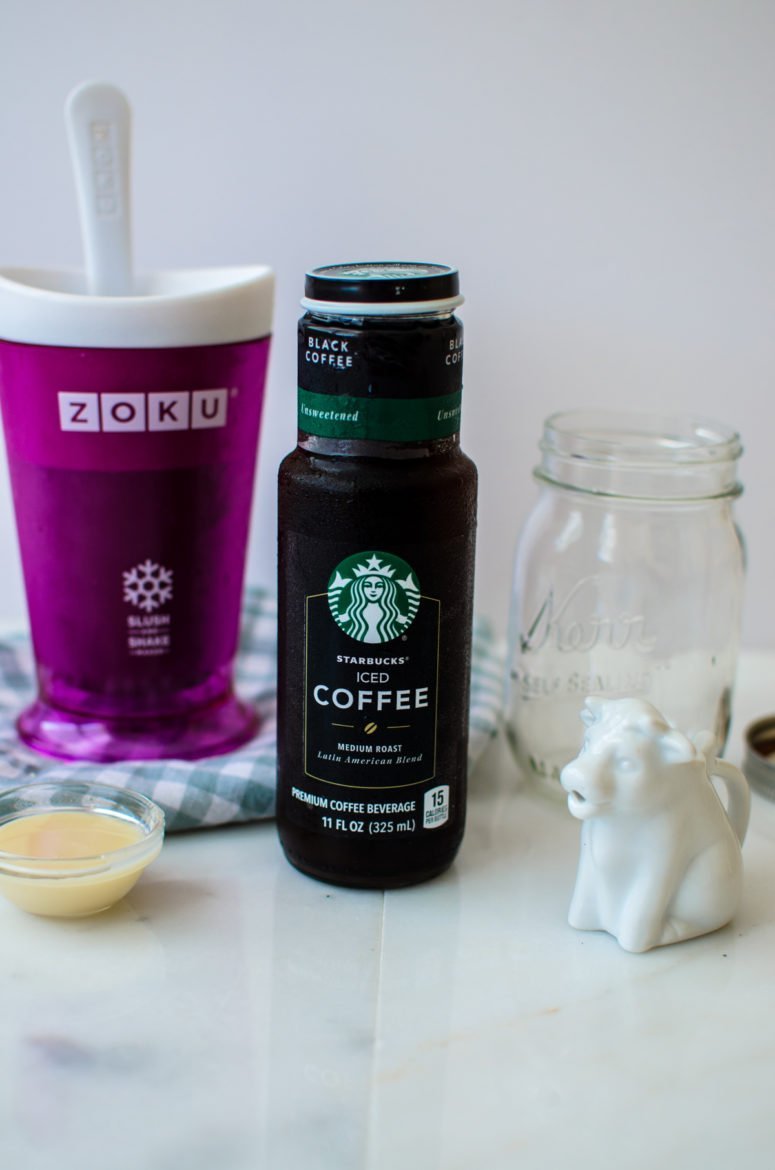 Disclosure: Some of the tools mentioned in this post were complimentary and sent to me for review. All opinions are my own and I was not compensated for my time.
Oh iced coffee, how I love thee. In the sweltering heat of July and August when the thought of hot beverages turn my stomach upside down, you are what gets me out of bed in the morning.
Maybe that's an teensy weensy exaggeration......but I do love you, just the same! On the mornings when I have failed to make coffee ice cubes and still want to avoid diluting my precious, velvety smooth coffee cold brew, I turn to my nifty Zoku Slushie and Shake Cup. It blesses my bones with icy coffee goodness within minutes of pouring liquid into the pre-frozen cup. My coffee turns to slush and stays that way for a good hour and a half - which is plenty of time for me to get up, make breakfast, check e-mail and get the day going.
Once I'm done with my coffee slushie, the Zoku cup is washed and back into the freezer it goes - I'll need it to be ready again in the afternoon when I'm craving a frozen lemonade after working in the yard or a tart cherry juice post-workout recovery drink. Friends, summer drinks are made for the Zoku Slushie and Shake Cup. Check out this video to see how creamy coffee slushie goodness is made within minutes!
Shop this post and check out more Zoku slushie recipes here!