This step-by-step picture tutorial for styling a charcuterie board will show you how to build color and flavor into a beautiful and festive display!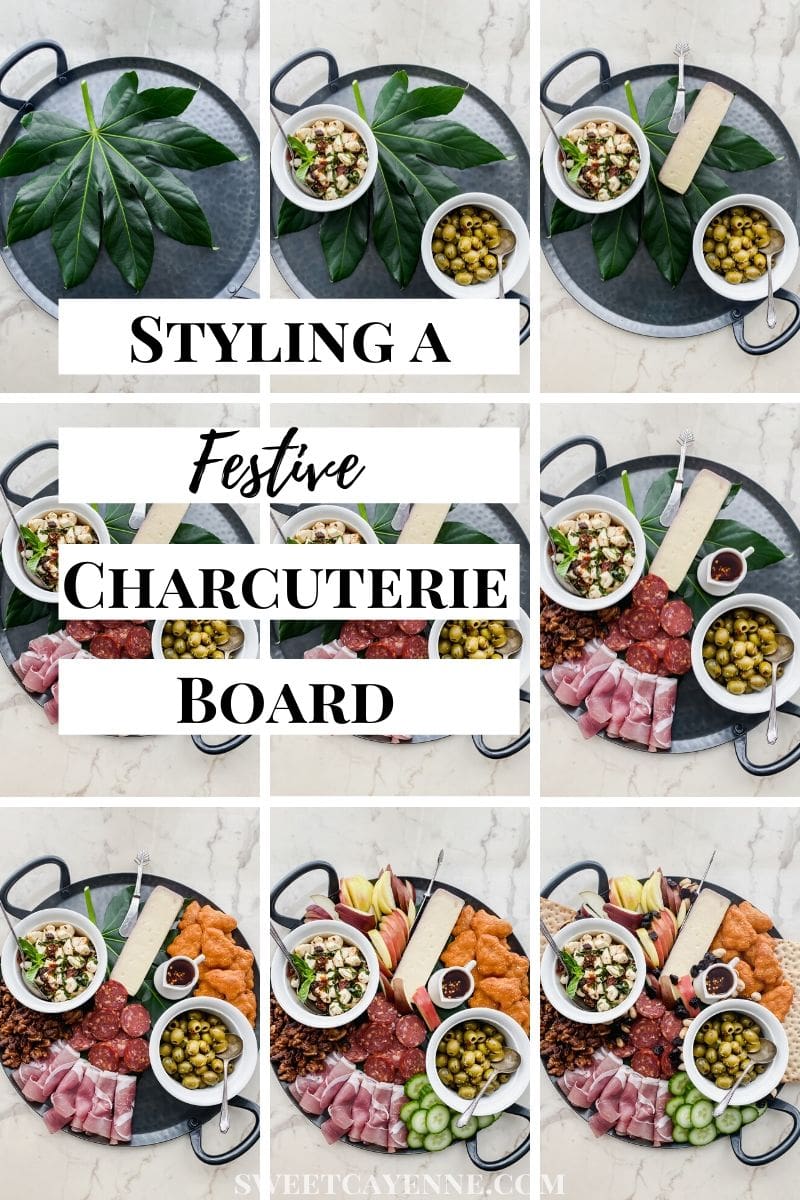 Well, my friends, we have reached the end of the 5-Ingredient Fancy Series (there is one more bonus recipe to come!). To wrap up the series with something special, I'm styling all five of the recipes I've shared this week onto a gorgeous charcuterie board - or platter, in this instance! Below you will find step-by-step photos that will walk you through placing the items into a festive display. You can use your favorite board or platter, and I'm sharing some of my favorites below along with some charcuterie and cheese board accessories. The recipes in the 5-Ingredient Fancy series that we will be styling include:
Other items I've added to the board include:
Bellavitano Merlot Cheese (find at most grocery stores)
Sliced Red Pear and Honeycrisp Apple
Pistachios
Dried Cherries
Slice English Cucumber
Spicy Italian Sopressata
Sliced Prosciutto
Some boards and accessories I use or would highly recommend include:
[show_shopthepost_widget id="3851495"]
Step 1 (optional) - if you can find one, place a food-safe leaf on the bottom of the cheeseboard or platter. Figleaves, apple leaves, or fresh green herbs like thyme, rosemary, basil, and parsley are nice to tuck in corners or fan out before placing other items on the board. If you want to protect the surface of your board from oils and such, cut some parchment paper to place the food on top of.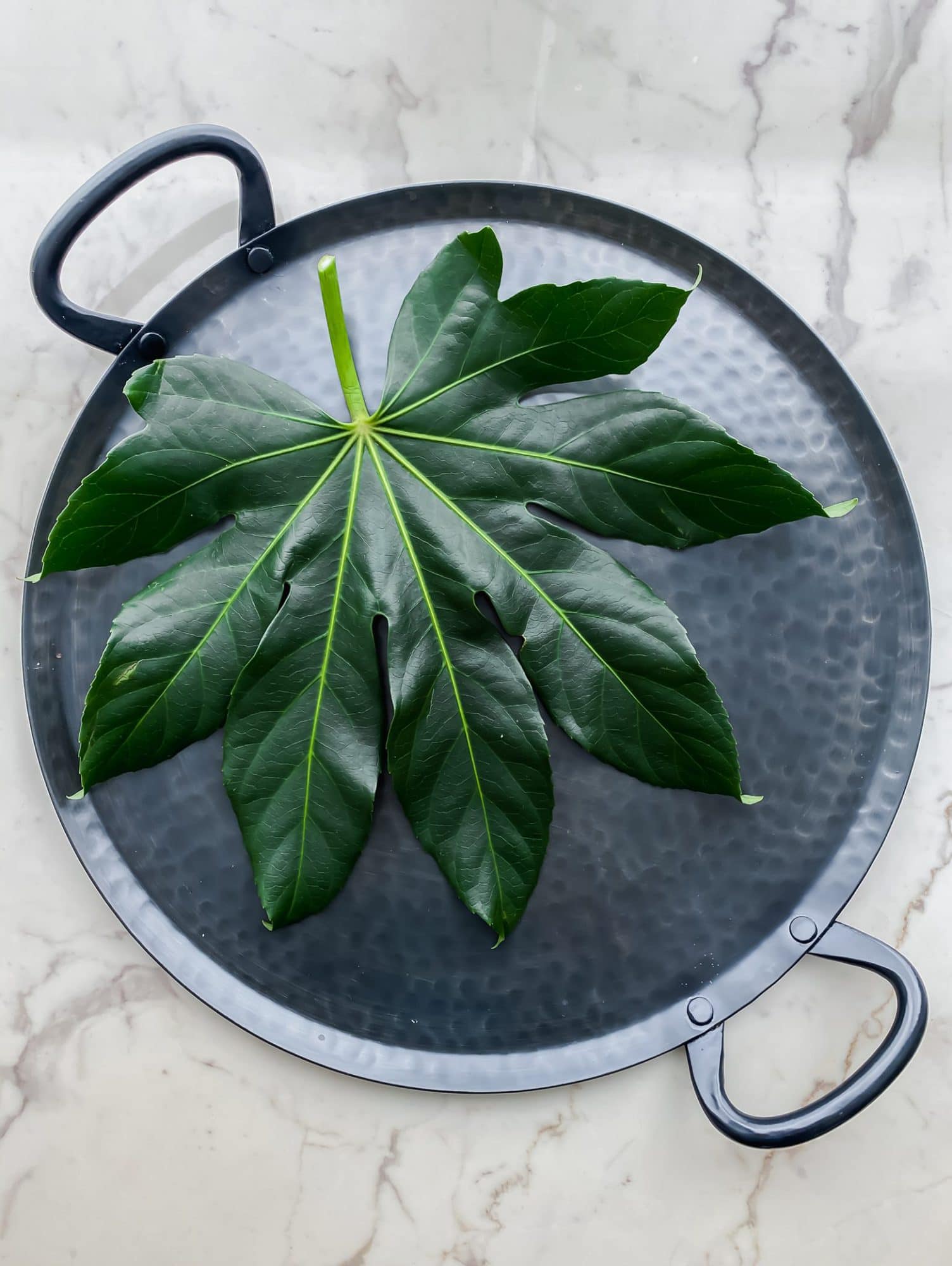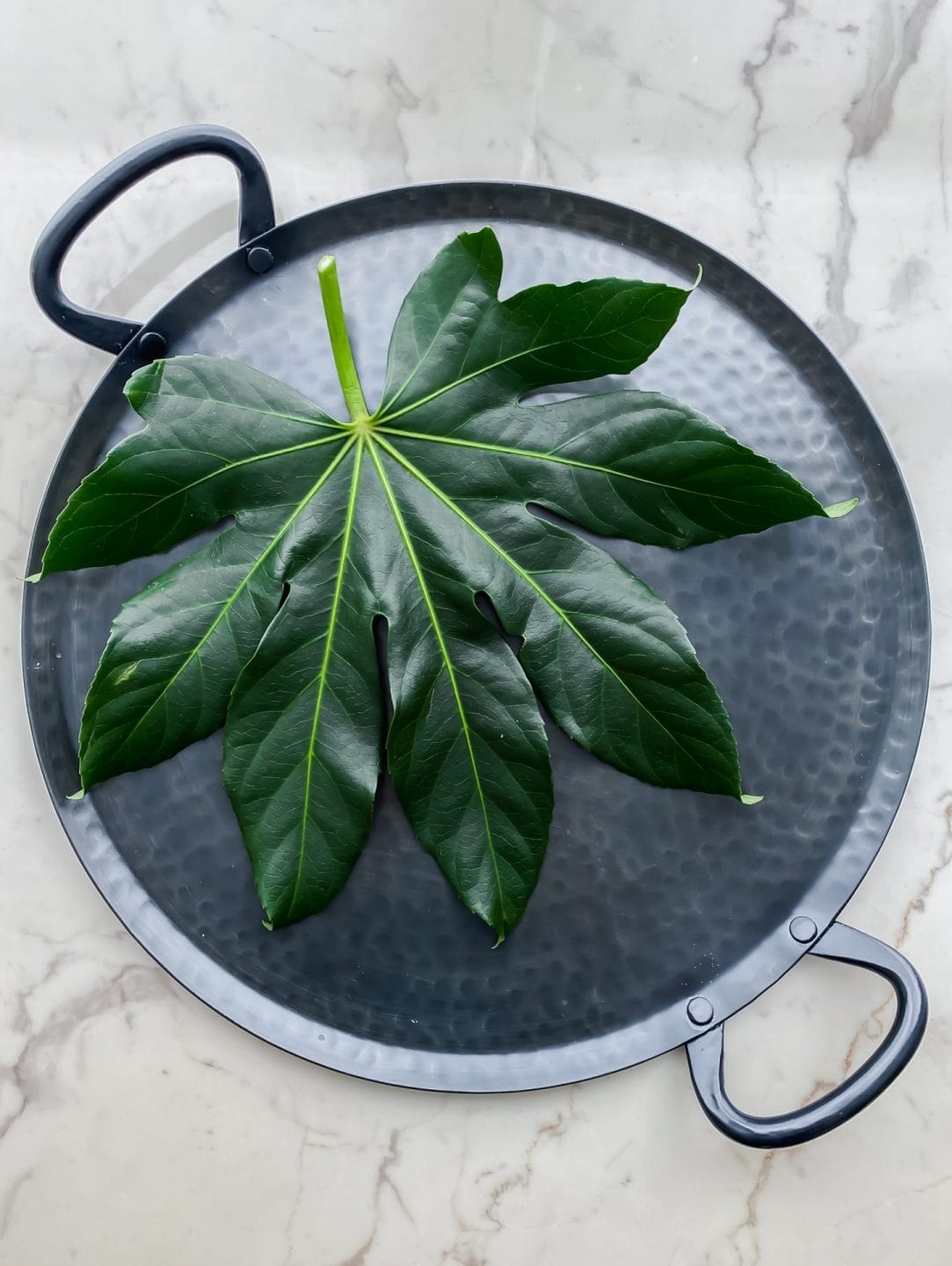 Step 2: Create anchors with anything that must be served in a vessel. Small orb-shaped foods like olives, mozzarella pearls and dips do best when served in a small bowl. Jam, spreads, and drizzles (oils, vinegars, honey, syrups) need to be put in small pitchers. I like to put these on the board first to serve as anchors for styling everything else around. I put the Marinated Mozzarella Pearls and Warm Olives with Lemon and Rosemary in small white ceramic bowls.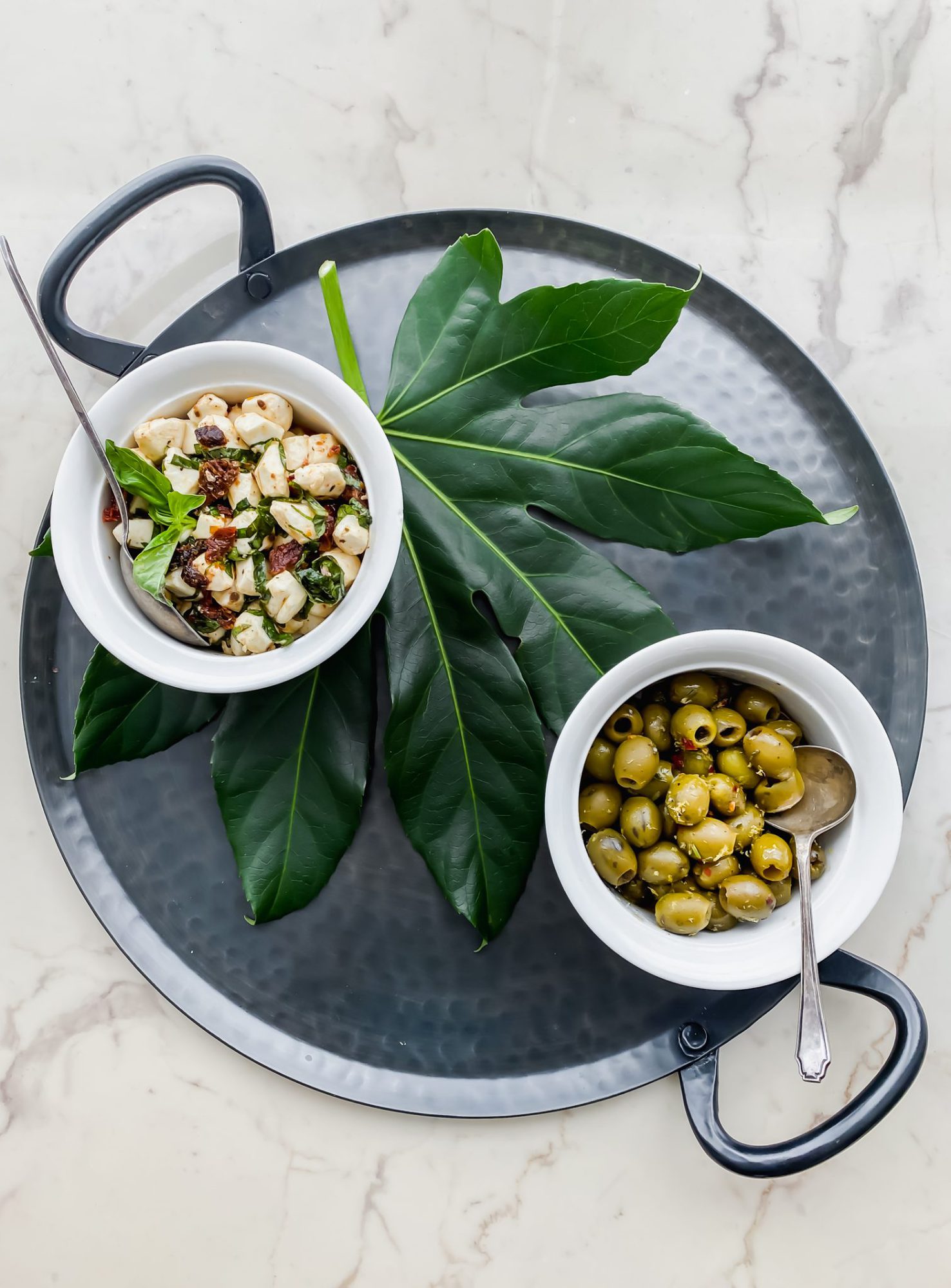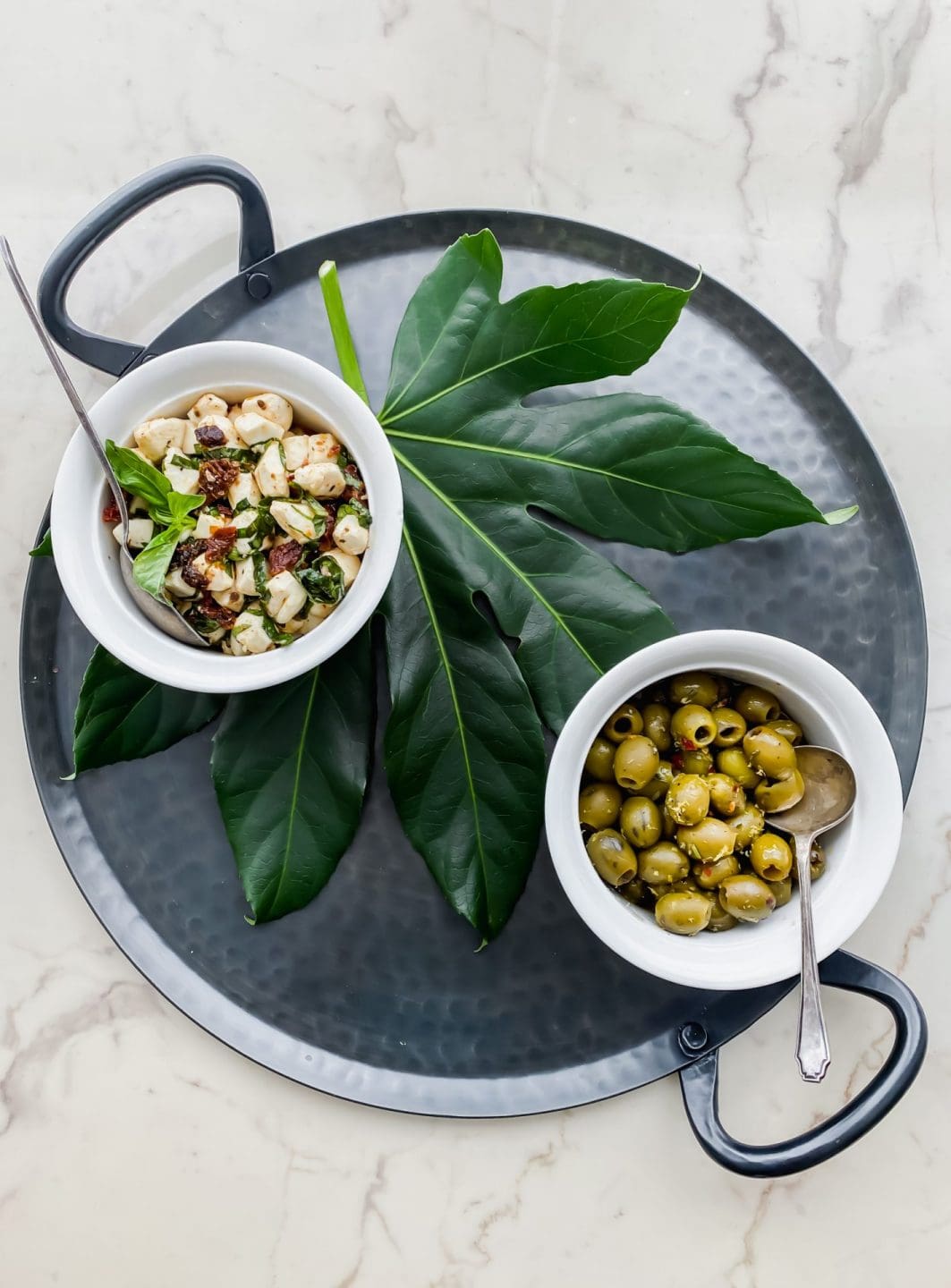 Step 3: whole cheeses are the second type of anchor you put on the cheeseboard, like wedges of cheese or wheels of brie. Plan to place any type of cheese knife that will be used to slice the cheese next to it during this step.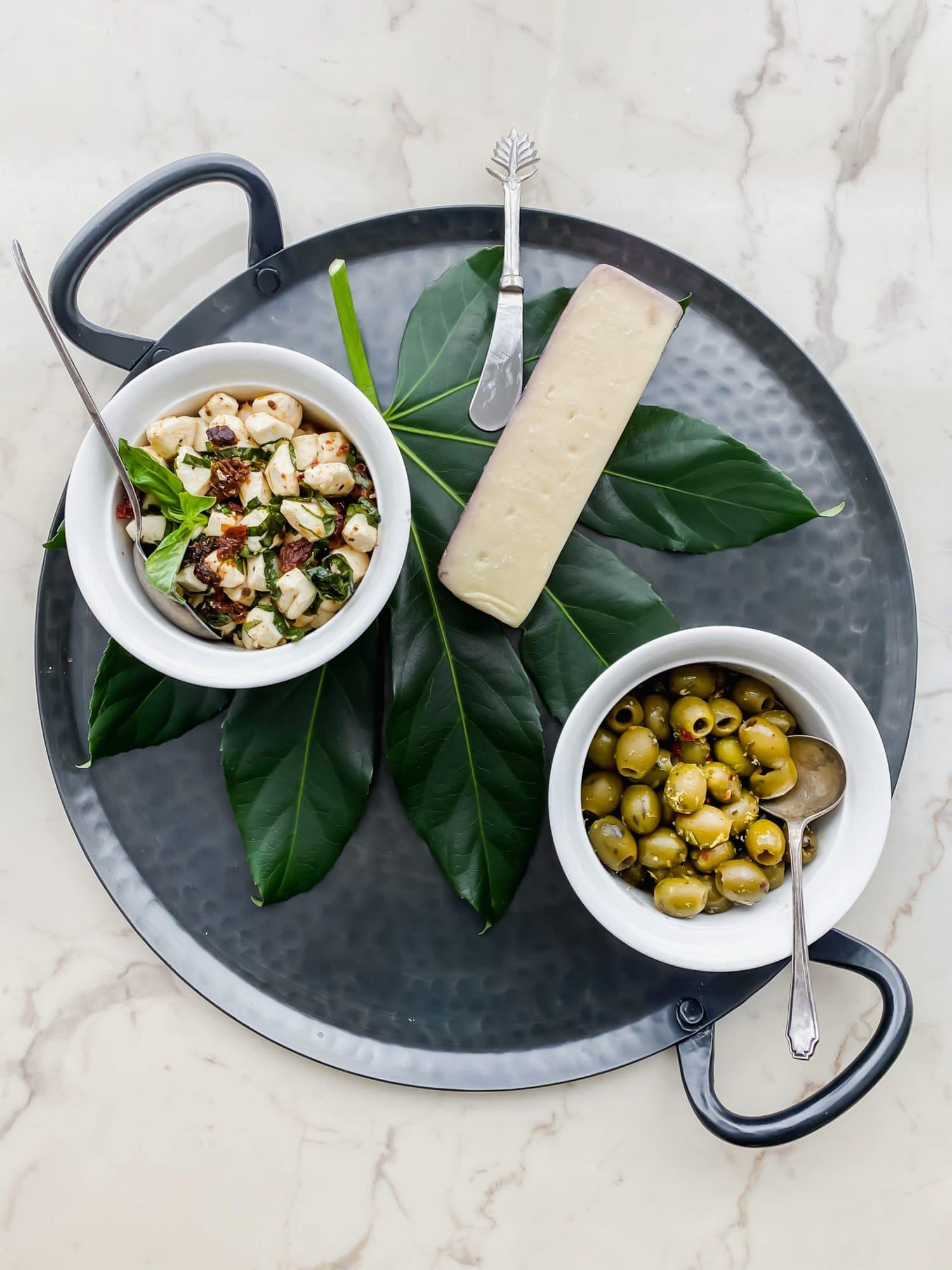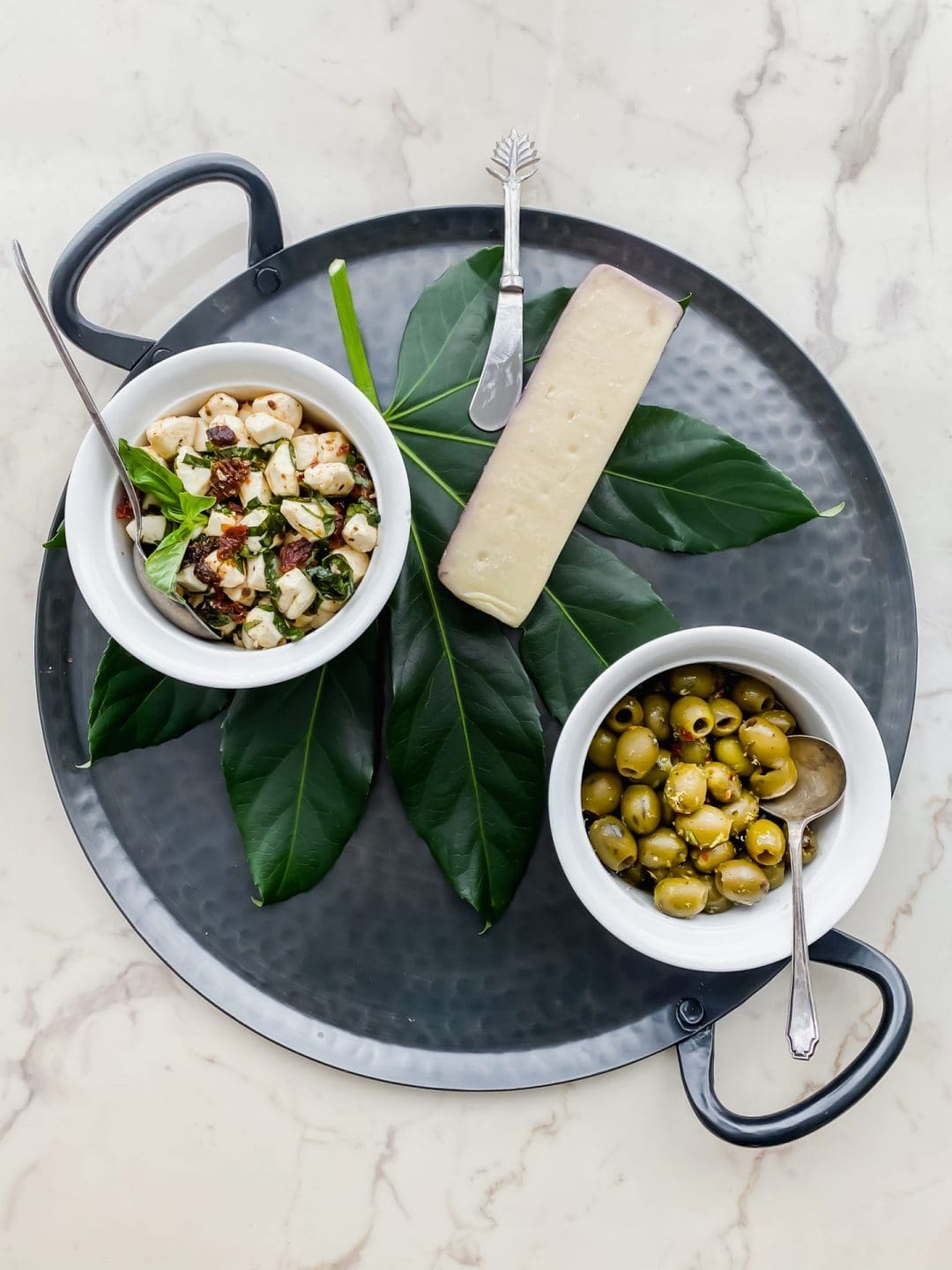 Step 4: Place loose items like meats, vegetables, fruits, and nuts in sections around the anchor items. You can roll the meats into little rolls ups if you like, stack and stagger slices like fallen dominoes, or fan fruits and slices of produce out in alternating patterns as you place each item in a section.
Add the salami and prosciuttto...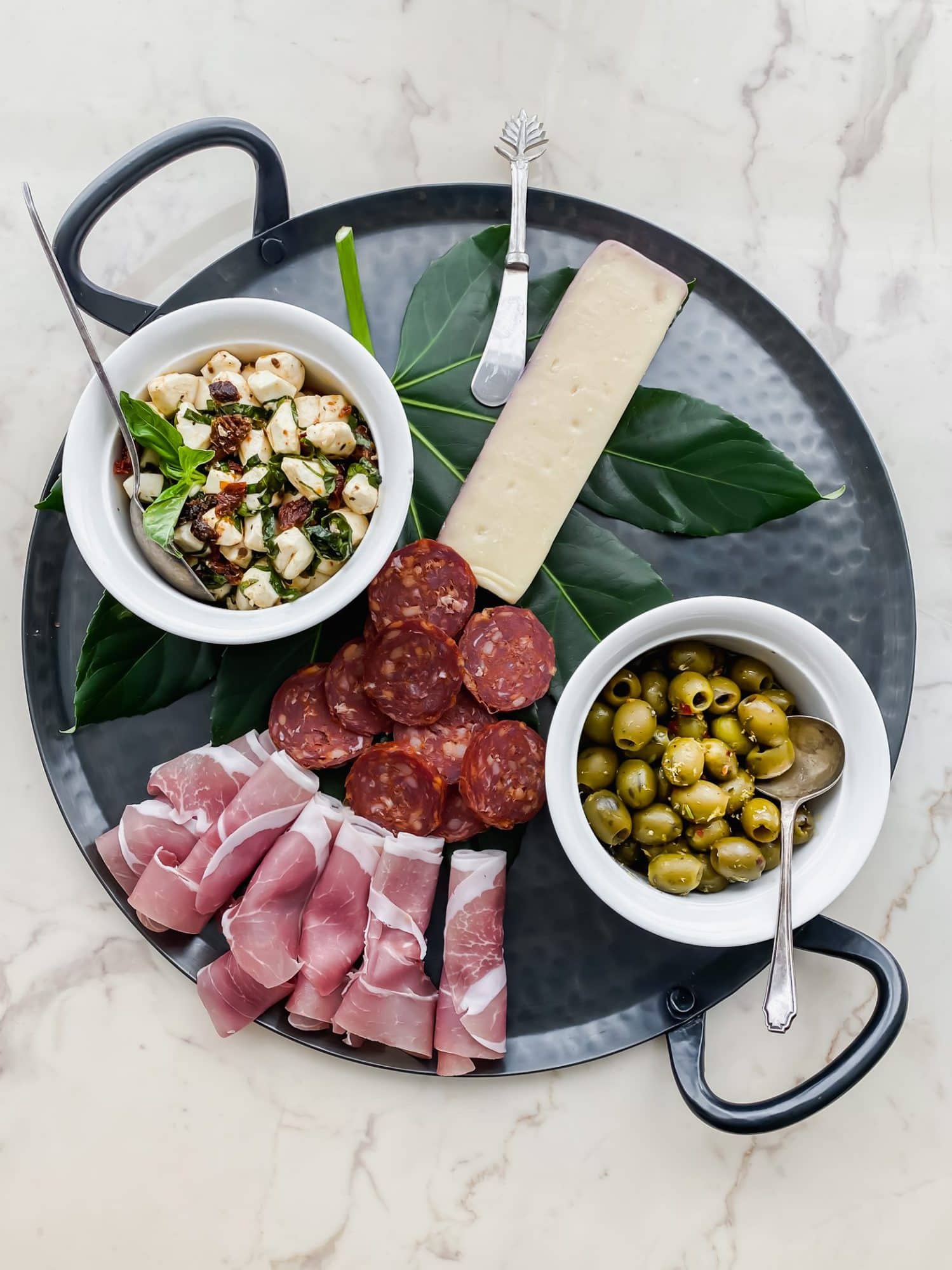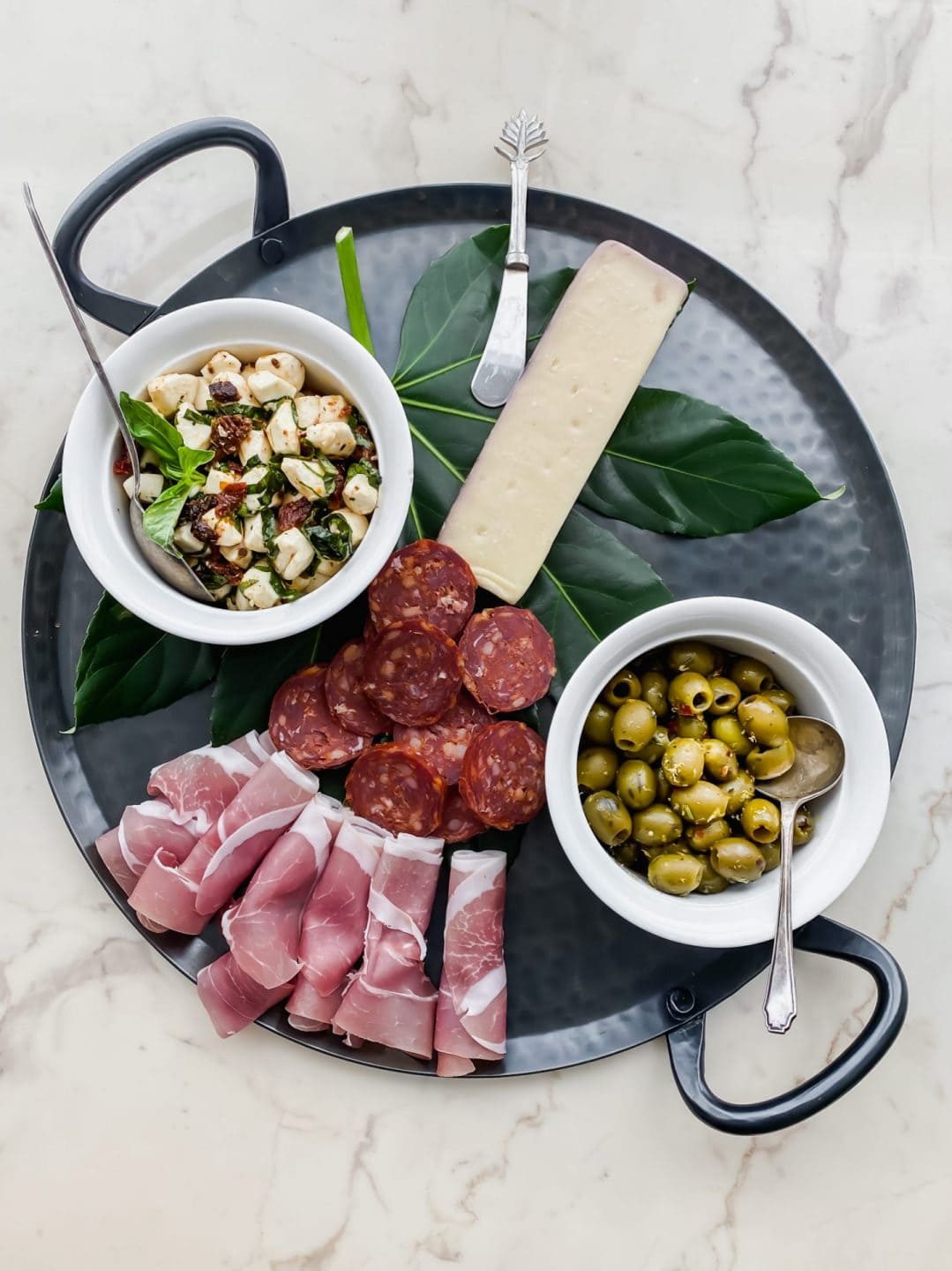 Add Chipotle Roasted Walnuts...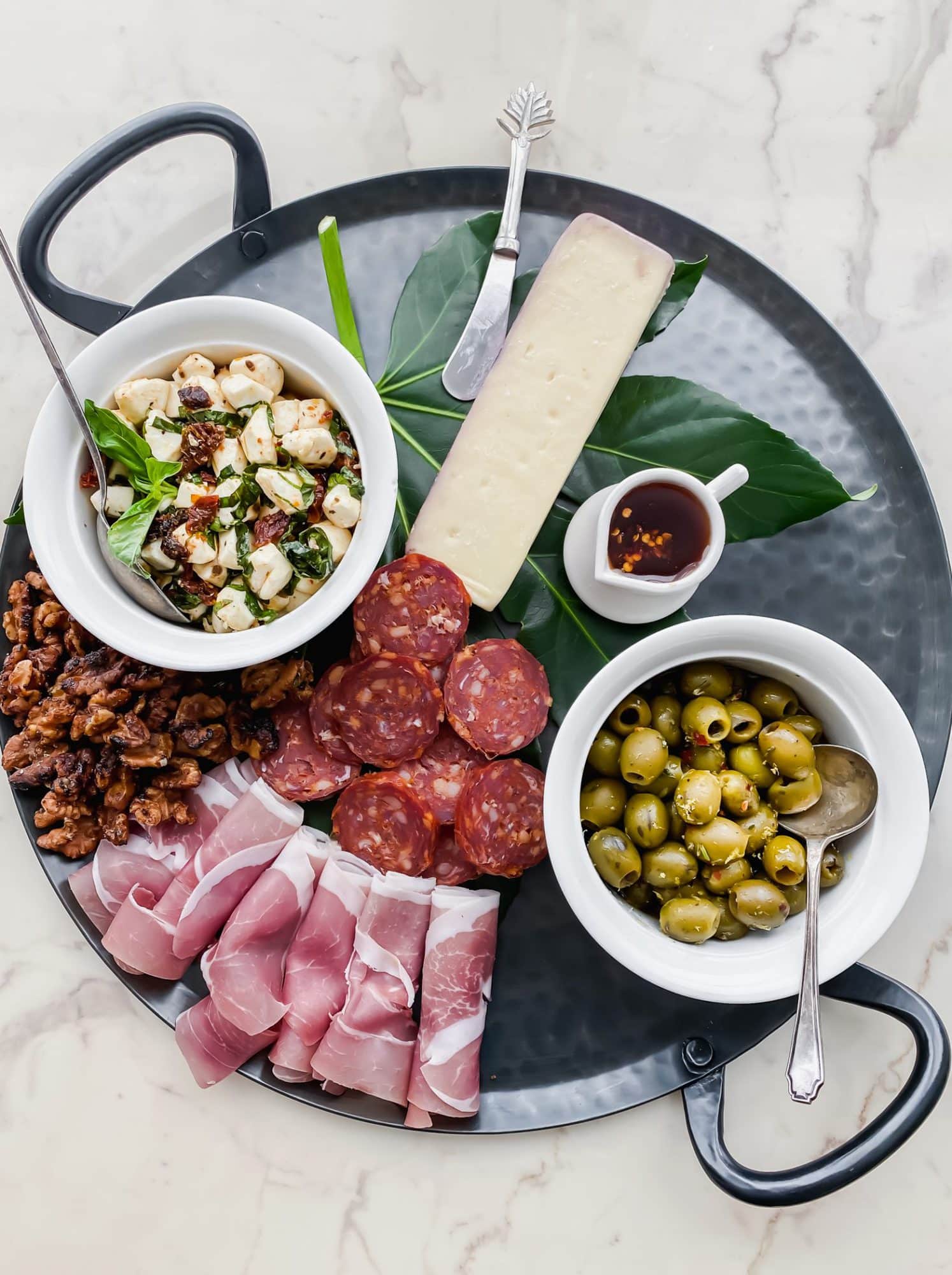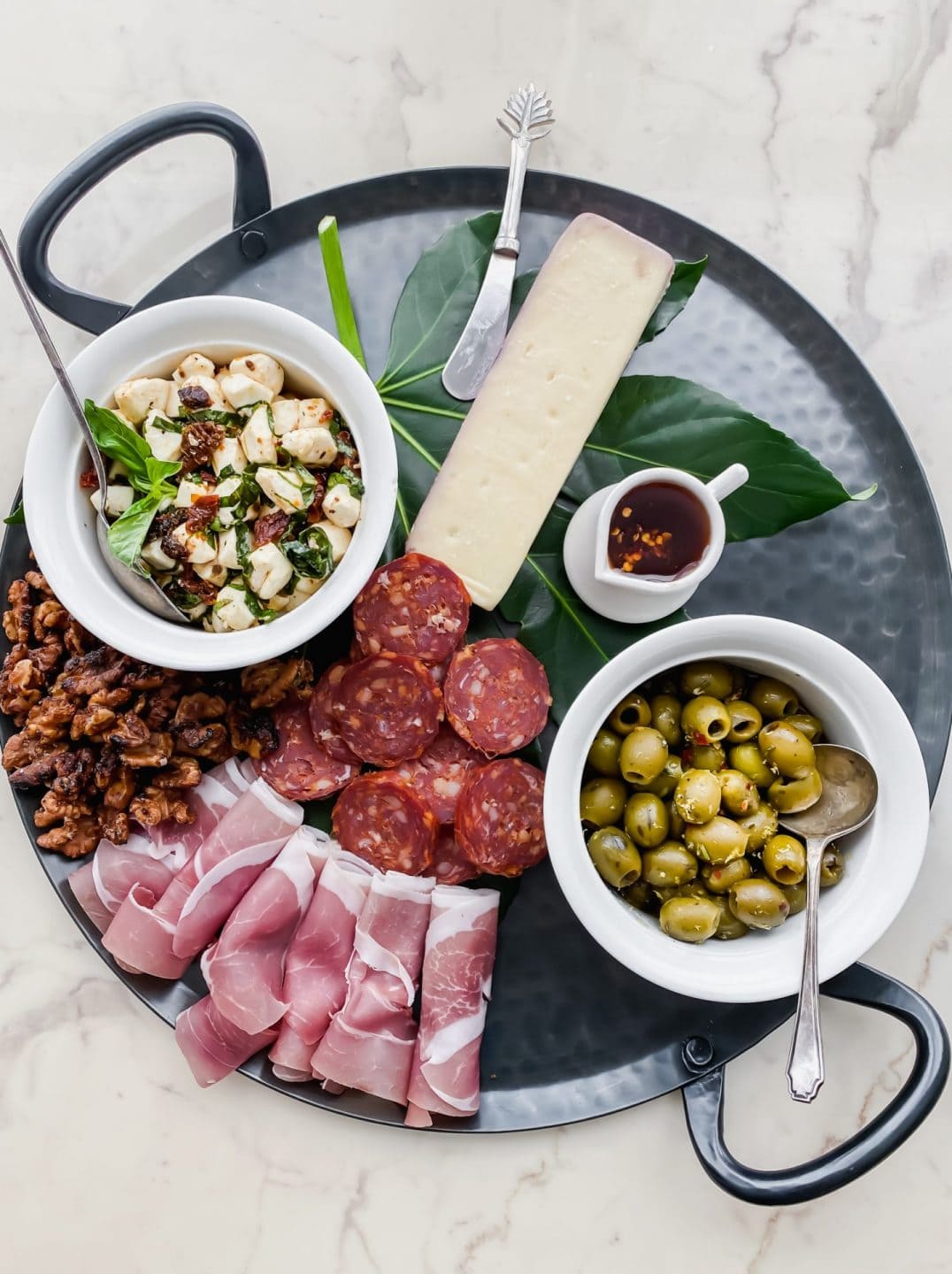 Add the Christmas Tree Cheese Crackers...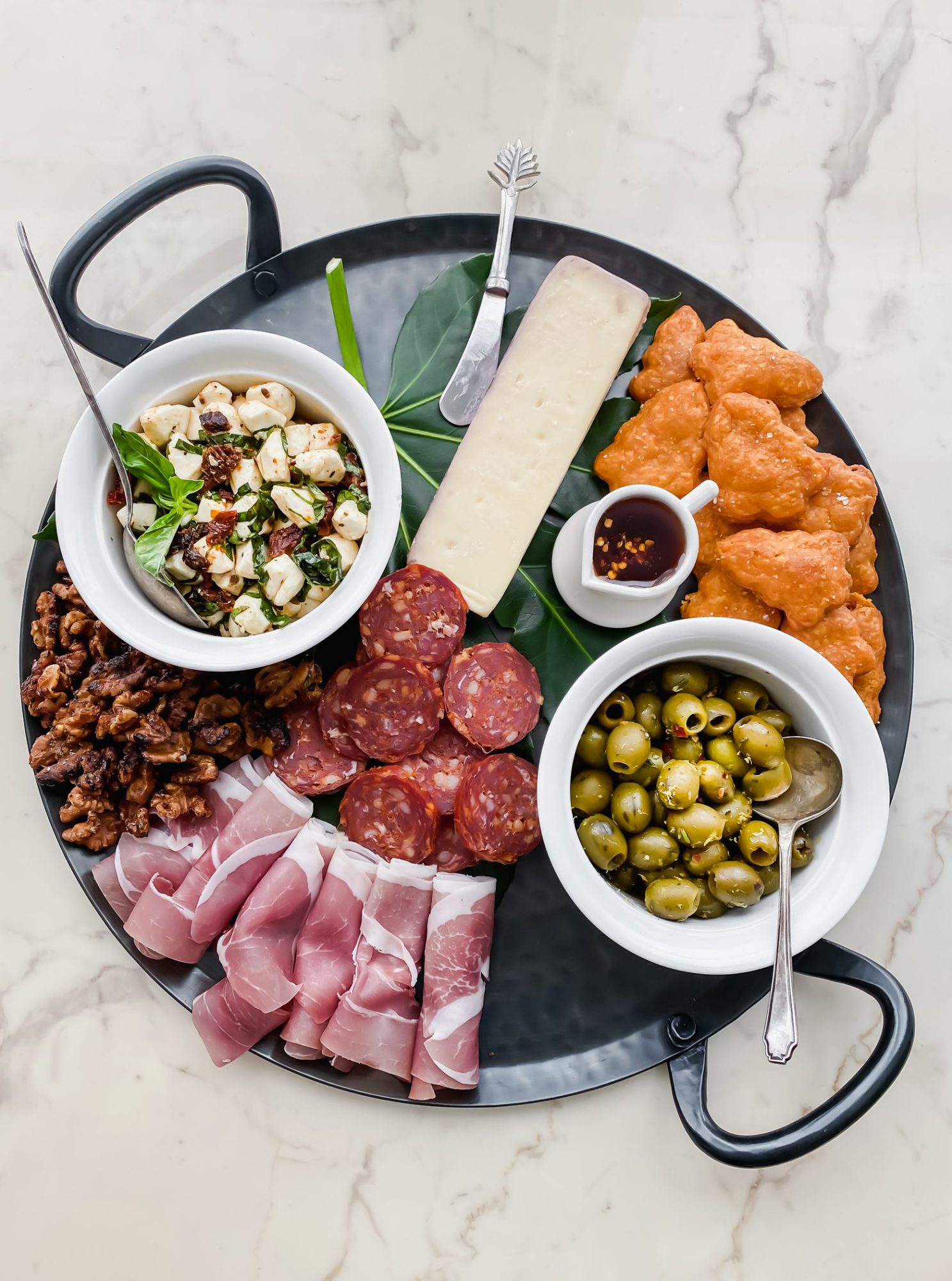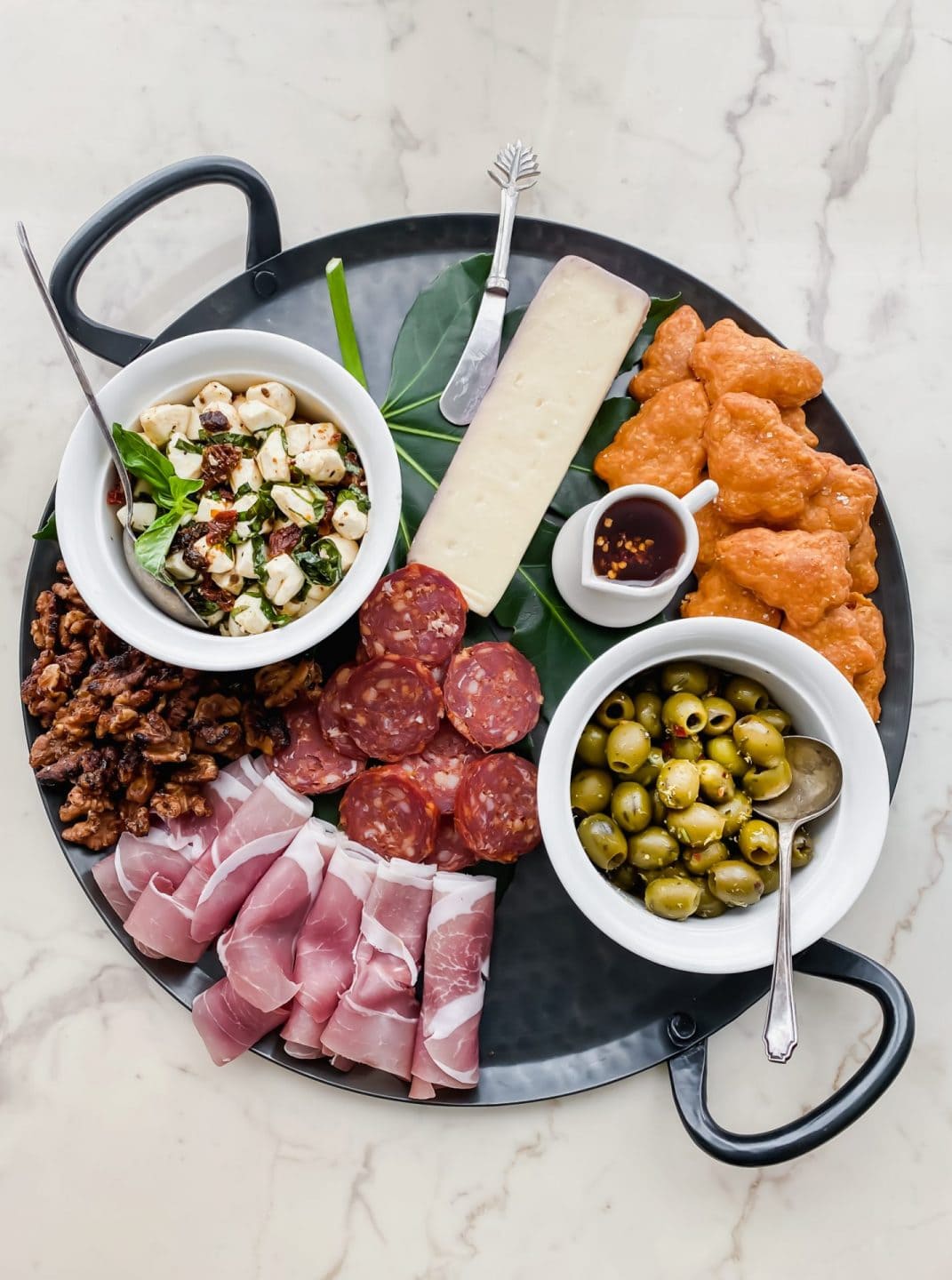 Add the sliced pear, apple and cucumber...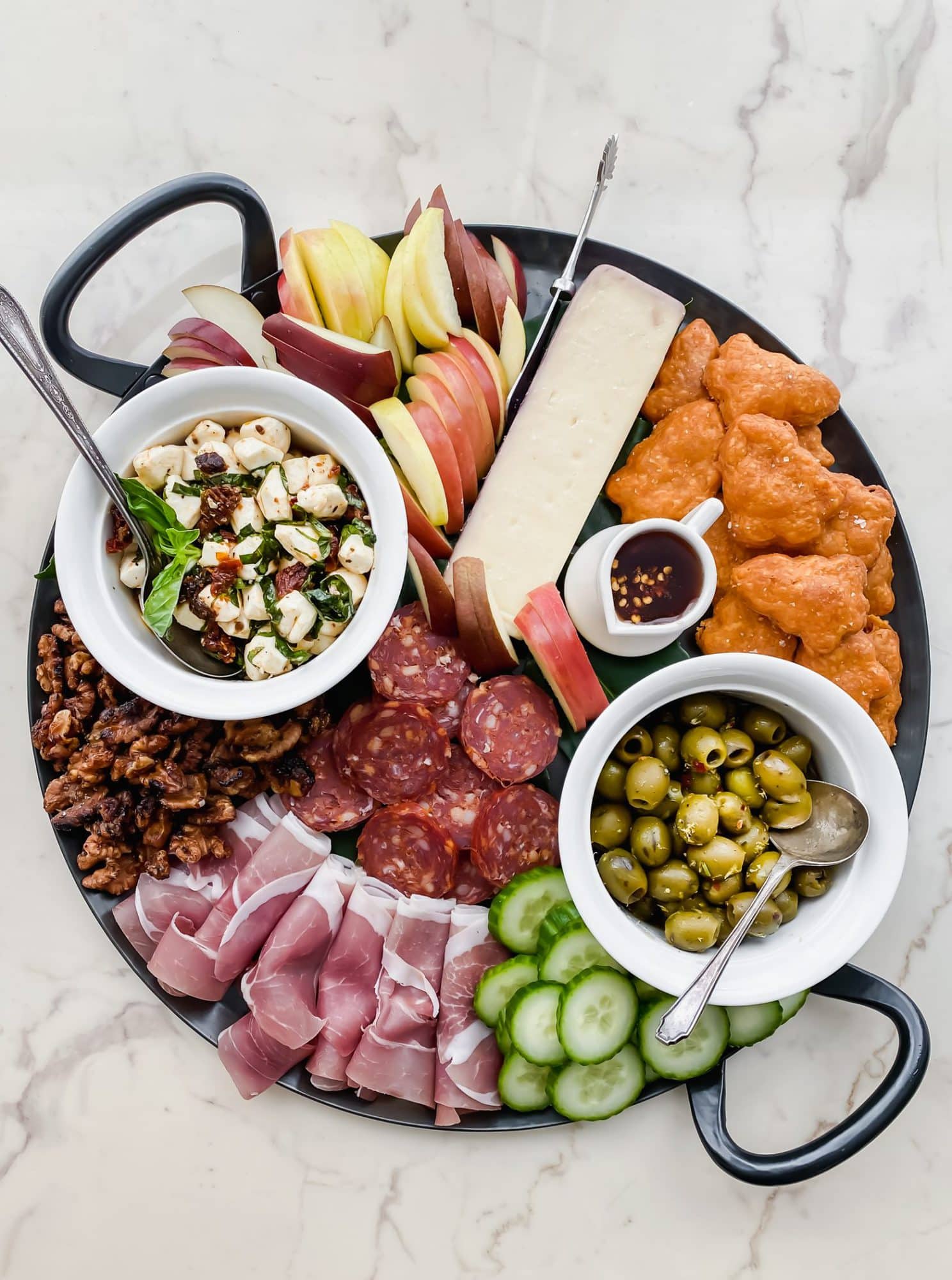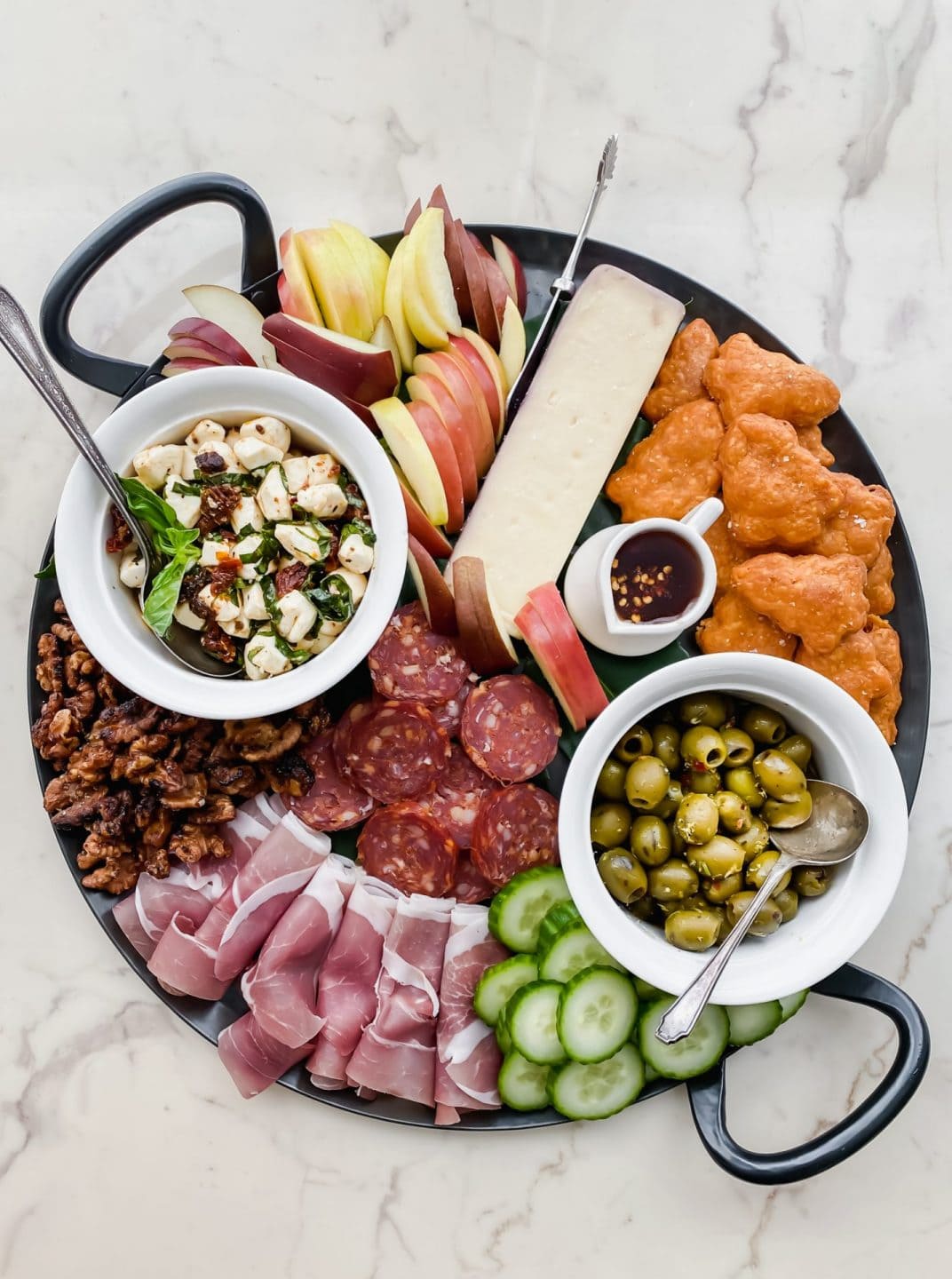 Step 5: Complete the display with "tuck-ins" and "scatters." Scatters would be any type of nut, fresh herb, or dried fruit that you can scatter into cracks and crevices on the board or platter. You could also do tiny pieces of wrapped chocolate for a hint of something sweet! "Tuck ins" are crackers or slices of toast that you can squish into the sides of the board or platter or tuck in around the bowls. This part is what makes a board or platter look rustic and overflowing, which I love!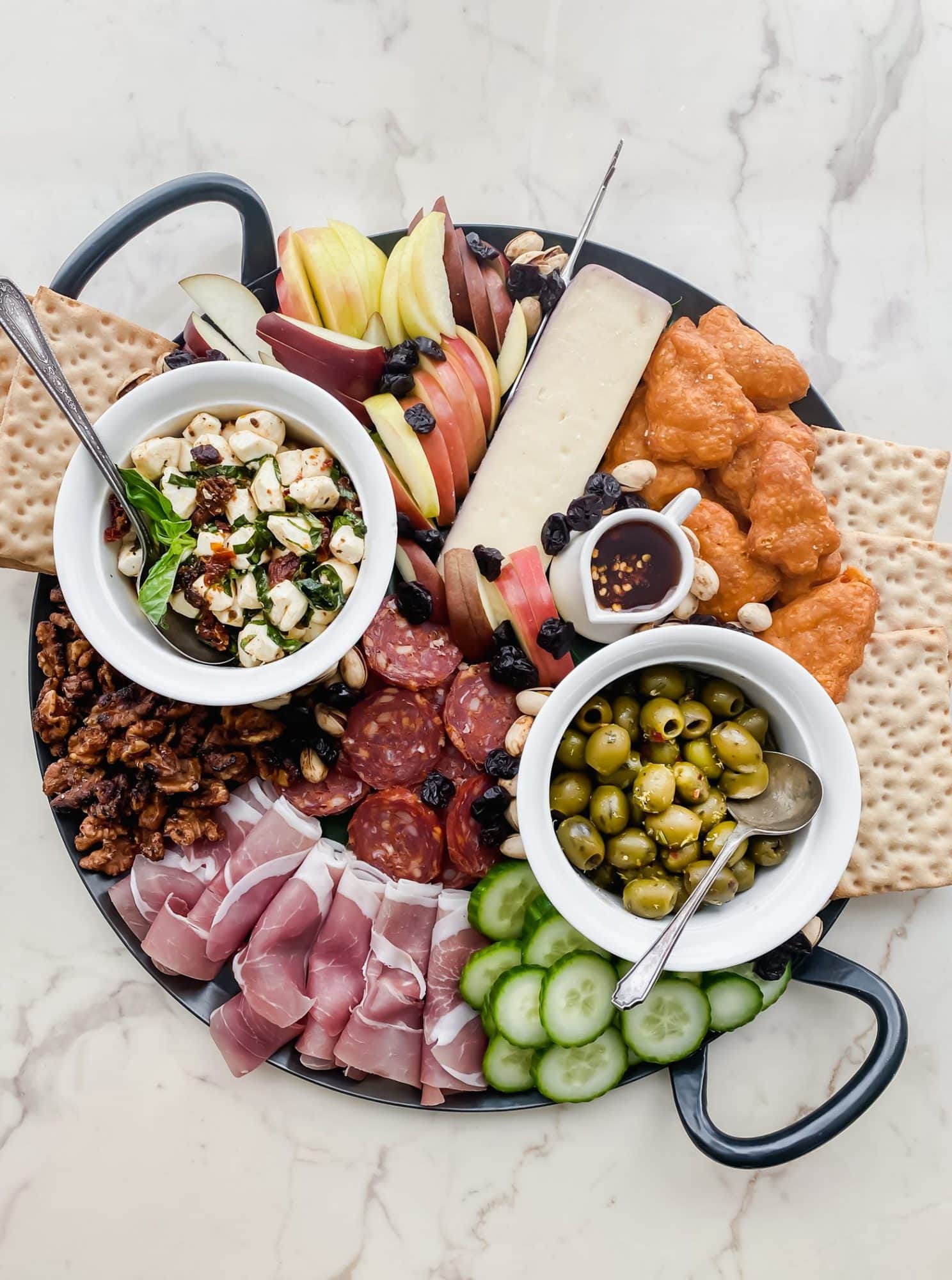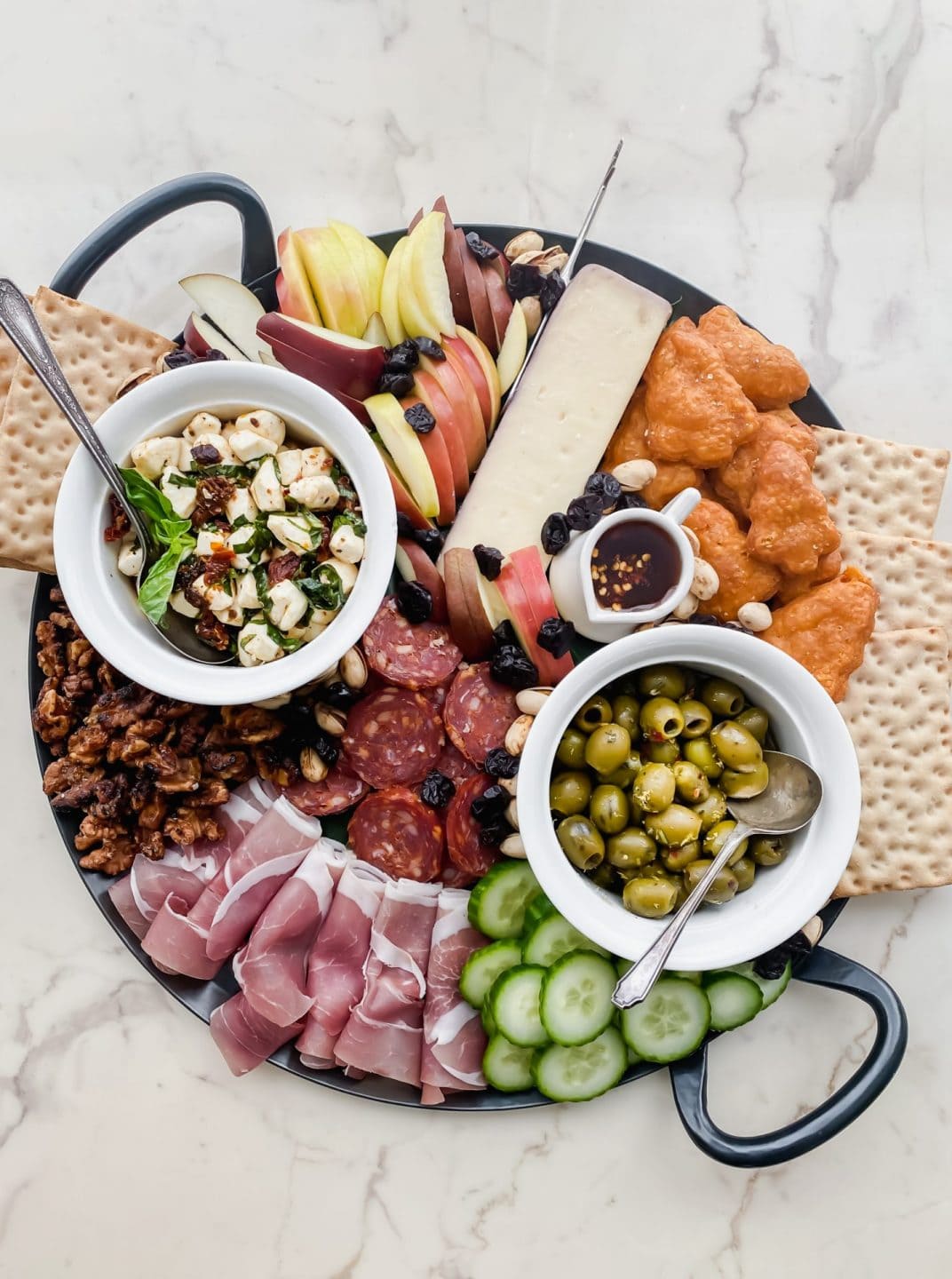 And that's it, my friends! I hope you enjoyed this tutorial. If you make a cheese or charcuterie board this holiday season or any of the recipes from 5-Ingredient Fancy, I would LOVE to see your creation. Please tag me on Instagram with @sweetcayenne5 and use the tag #sweetcayenne or #5ingredientfancy! You can also send me a picture via Facebook or e-mail. I hope all of you have a safe and wonderful Christmas and holiday season!