This post is a review of the Half Baked Harvest Super Simple cookbook by Tieghan Gerard as part of the Sweet Cayenne Cookbook Club. The club cooks through a new book every three months and is a great way to boost your confidence in the kitchen!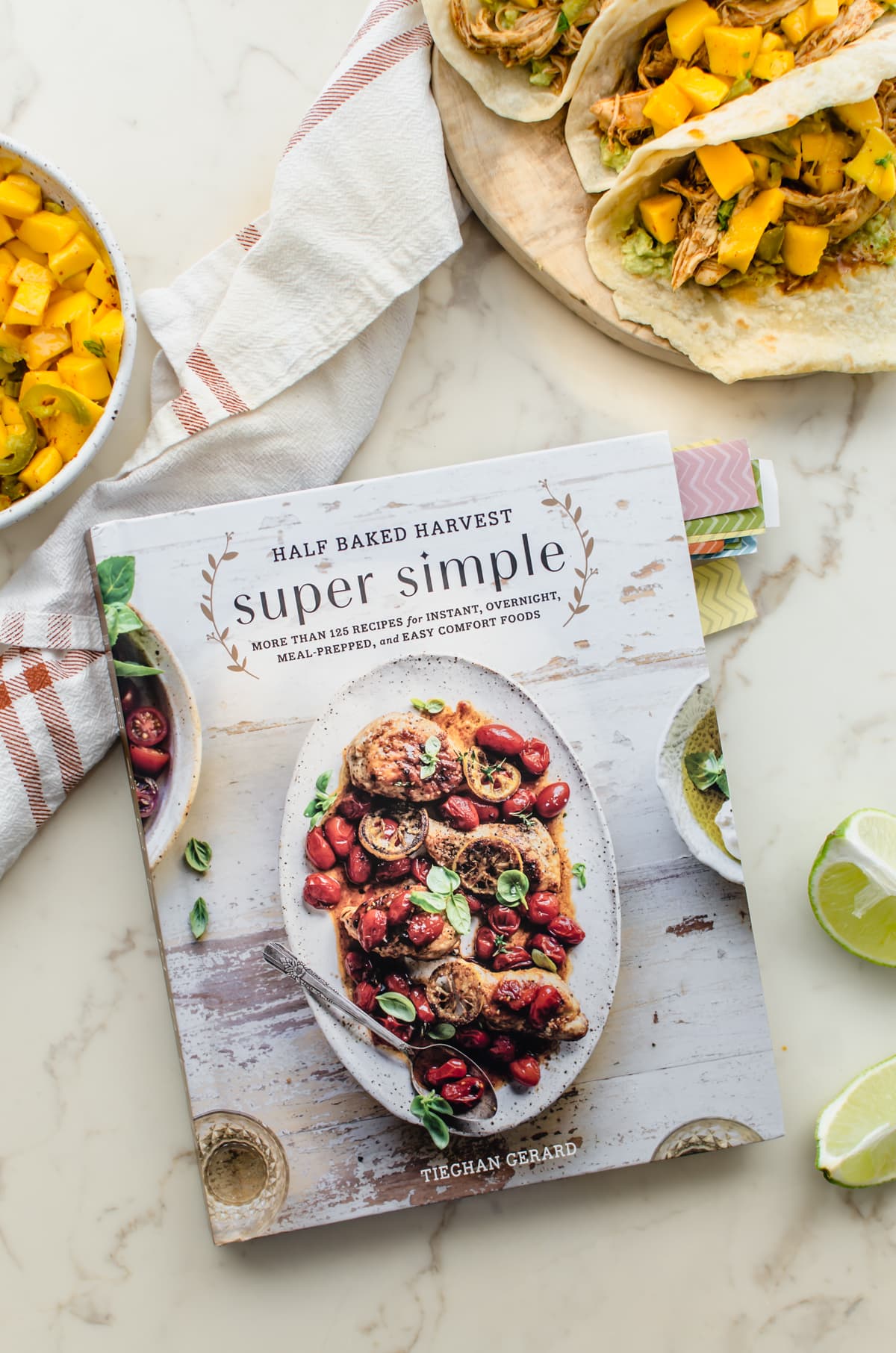 Jump to:
Cookbook club
The Sweet Cayenne Cookbook Club was started in January of 2020 as an outlet for fun and creativity for myself and my readers.
In the club, we work through a new cookbook every three months. There are monthly challenges that serve to help members connect with each other locally and online. It is proving to be a fun way to learn, meet virtual "friends", and grow confidence in the kitchen!
For the months of April-June of 2020, the club is working through Half Baked Harvest Super Simple by Tieghan Gerard. I chose it because I have always been a fan of Tieghan's blog, photography, and inspirational cooking style.
In month 1, readers have time to get the book, read through it to get acquainted with common ingredients, techniques, etc., and then start cooking some recipes.
Month 2 is dedicated to planning and/or hosting a cookbook club meal. Members can do this virtually or in person. The goal is to cook recipes in a no-pressure setting, share dishes with others, and then have a conversation about the food and cookbook. It's a wonderful way to connect with friends or get to know someone new!
In Month 3, members are challenged to remake their favorite recipes again with their own unique modifications. Perhaps they adapt the recipe to comply with certain dietary or allergy needs or they test a freezer-friendly version of a recipe. Members can even create their own versions of a dish with a new flavor profile. The goal is to share what you discover and help everyone learn from each other.
Cookbook club posts: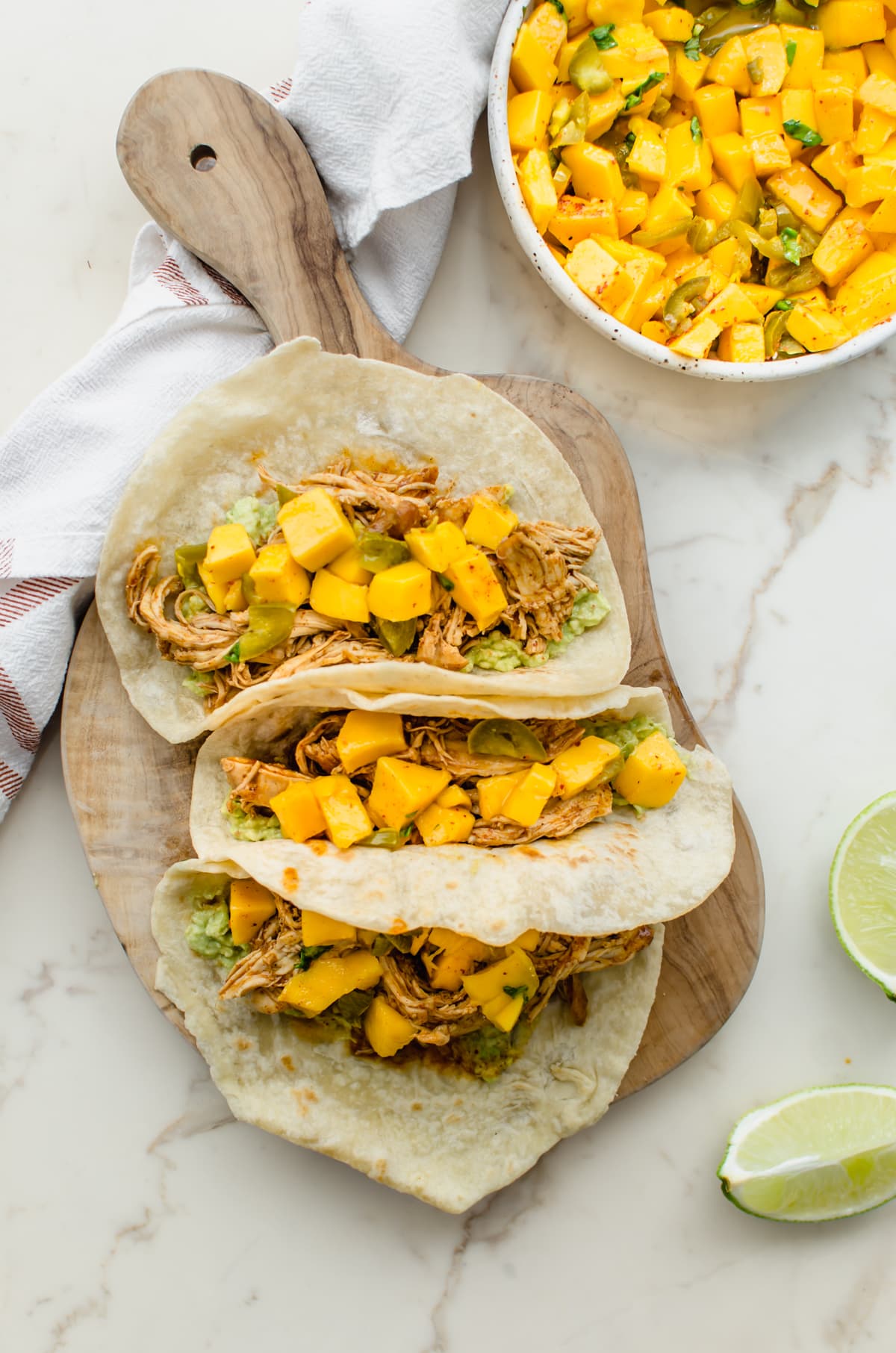 Book overview
In the Super Simple cookbook, recipes are organized into the following categories: basics, breakfast & brunch, appetizers & sides, salad & soup, pizza & pasta, vegetarian, poultry & pork, beef & lamb, seafood & fish, and finally dessert.
While there is a good variety of recipes in each category, the dessert section is the smallest. There are a few side dishes, but most of the recipes can stand alone as complete meals.
One of the features I love about the cookbook is the list of staples to stock in your freezer, fridge, and pantry. This makes it easy to have everything on hand that you will need to cook through the book over the course of several weeks. Additionally, the "basics" section includes recipes that are used in multiple dishes, which makes great use of time and ingredients.
Several of the cookbook recipes offer methods for preparing the dish in the pressure cooker, slow cooker, or on the stovetop. There are also many opportunities to meal prep or make components of the recipes ahead of time.
Of course, the photography is stunning, and reading the book transports you to what Tieghan's life on her farm must be like. I was definitely motivated to start cooking as soon as I opened the book, and marked more recipes to try than I had anticipated!
One feature that I would have liked to see in the cookbook would have been recipe pairings or menu suggestions. There are over 125 recipes in the book, so it takes a few read-throughs to really get an idea of what is included and dishes that might pair well together.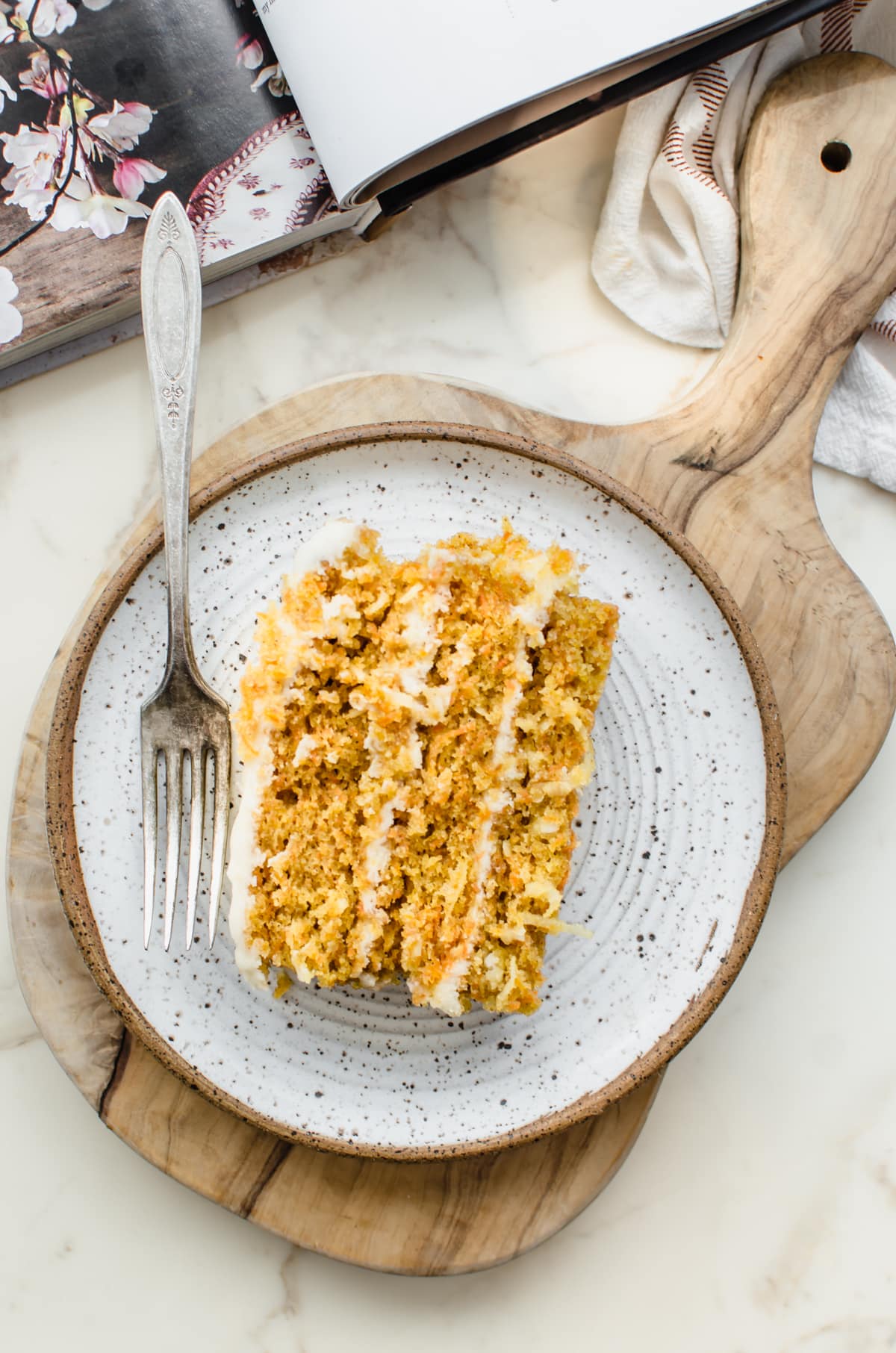 Favorite recipes
Within 3 weeks of owning the book, I had made over 10 recipes and had dozens more that I wanted to try. That should tell you how delicious everything was! I felt the recipe instructions were very streamlined and easy-to-follow.
While I still have many recipes left to try, some initial favorites that will become regulars in my kitchen include:
Baked Cinnamon Butter Brioche French Toast - this overnight recipe was so easy to make and made for a great weekend treat!
Cacio e Pepe Brussels Sprouts - this will be one of my go-to sides from now on. The sprouts were full of flavor from the cracked pepper, Parmesan. and toasted nuts.
White Wine-Braised Chicken with Artichokes and Orzo - this one-pan dish could not have been more simple to make. It was hearty and made for great leftovers.
Chicken Tinga Tacos with Pineapple Salsa - I loved the simplicity of the chicken recipe paired with the freshness of the homemade salsa.
Coconut Carrot Cake - this cake was extremely moist and will be my go-to carrot cake every spring. I loved how it was baked in a sheet pan and cut into thirds to simplify the recipe.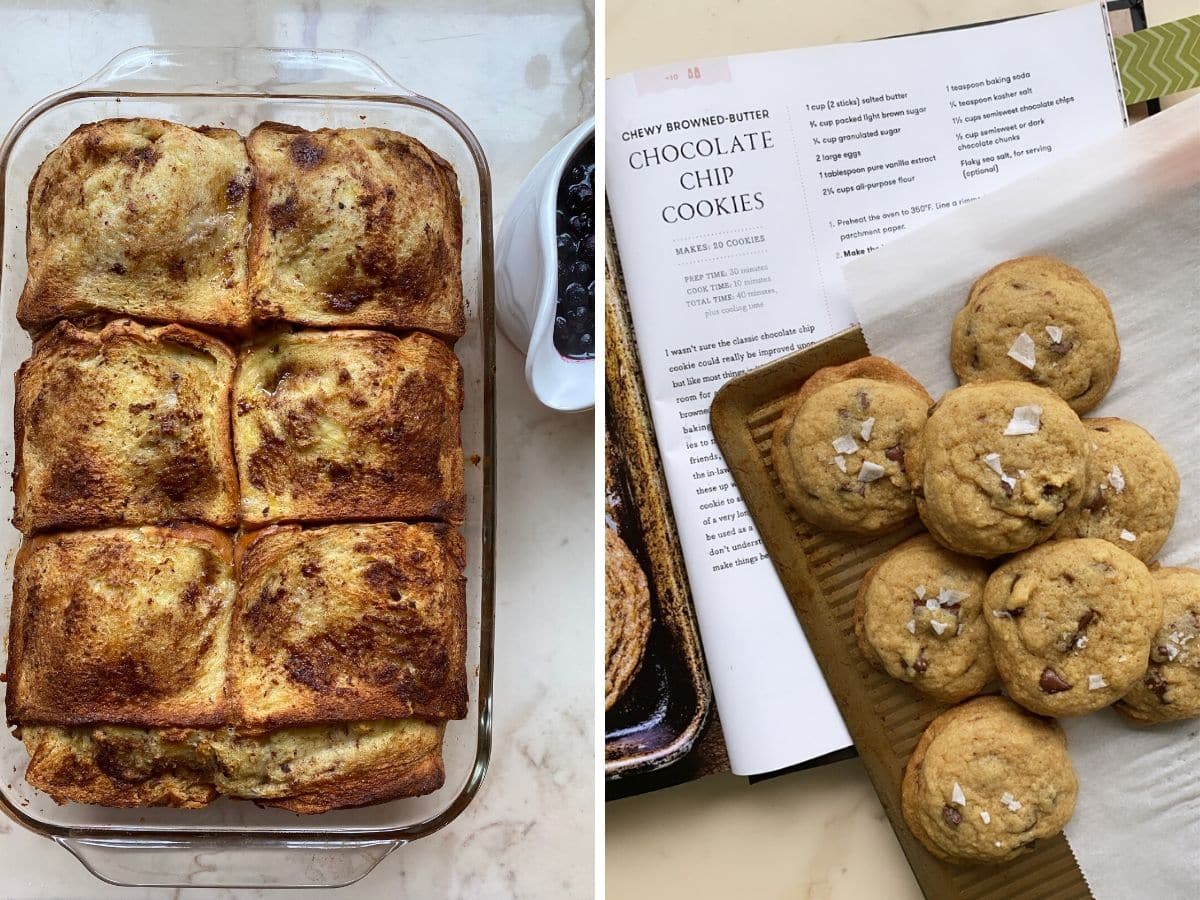 Nutrition
The cookbook does not provide any nutritional information for the recipes, which may be a drawback for those with certain dietary needs or nutrition goals.
While nutrition is not a focus of the book, the recipes are made with many high-quality, wholesome ingredients. There are a wide variety of options that would easily fit into many healthy eating plans. Also, many of the recipes are gluten-free and dairy-free. There is a vegetarian entree section provided as well.
Fruits and vegetables are front-and-center in a good majority of the recipes, and variety is something Tieghan really excels in with her recipe writing. She uses a wide array of lean proteins like fish and eggs while giving whole-grain options when possible.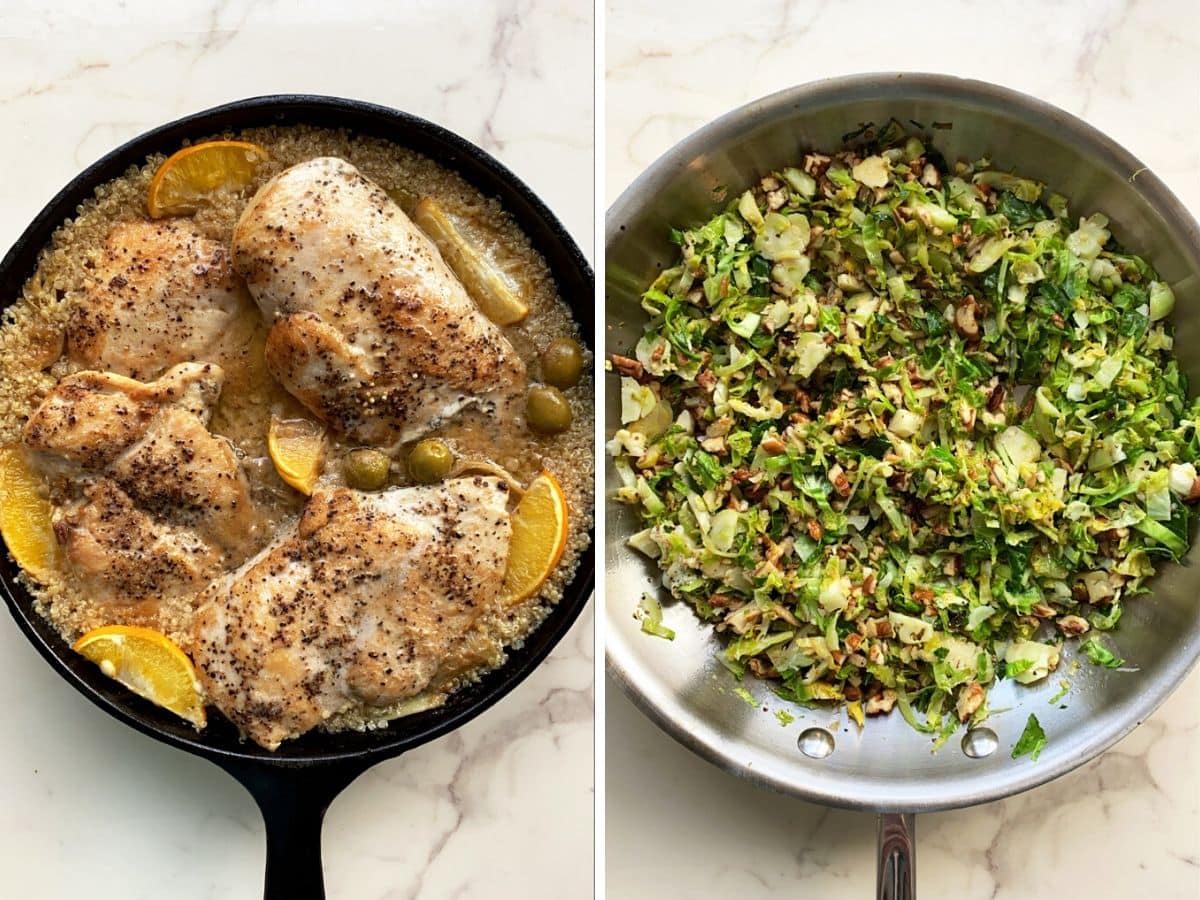 Summary
In summary, I would highly recommend this cookbook to anyone who loves delicious food and is looking to cook more at home! There is such a good variety of ingredients that spans the seasons. I anticipate cooking through this book over the course of the year and discovering many dishes I will be making for years to come!
Want to join the cookbook club and start cooking from Half Baked Harvest Super Simple? We would LOVE to have you! Request to join the group and sign up for my monthly newsletter for special announcements, exclusive content, and more!