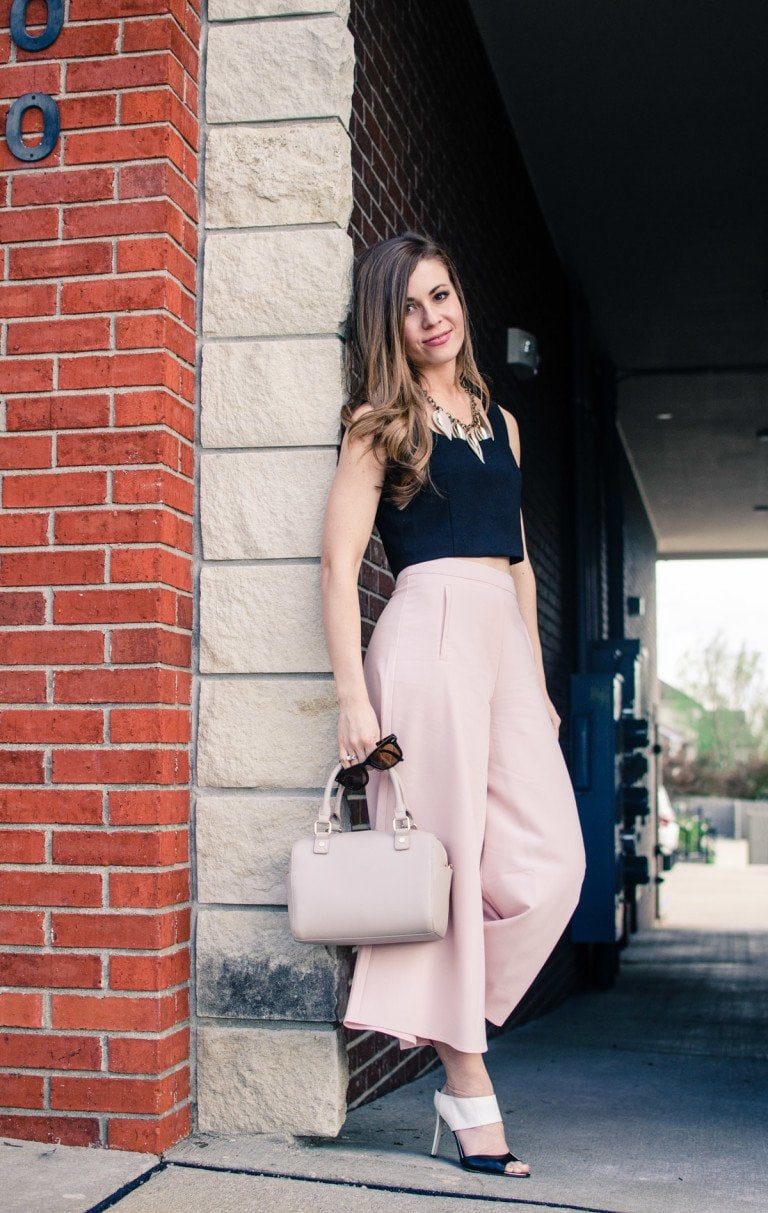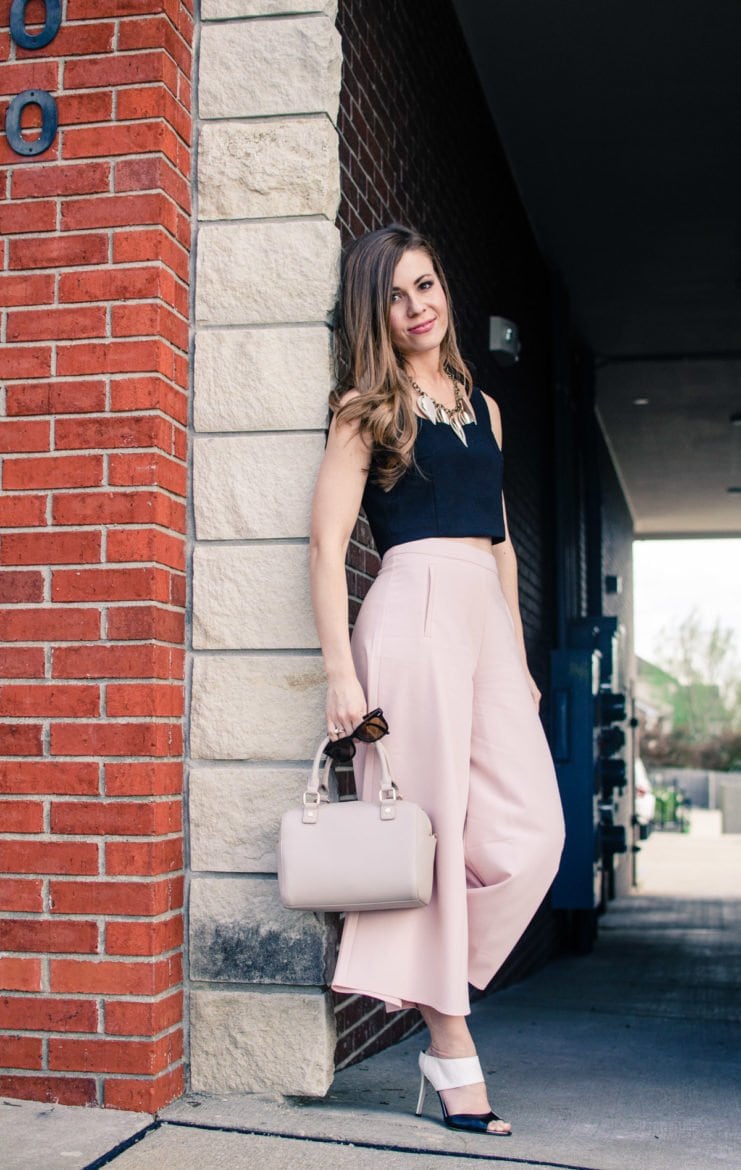 Outfit Details: Blush Culottes: Asos | Black Cropped Shell: Lulu's (similar here) | Sunshades: Ray Ban | Shoes: Sam Edelman | Handbag: Deux Lux | Necklace: Anthropologie (old), similar here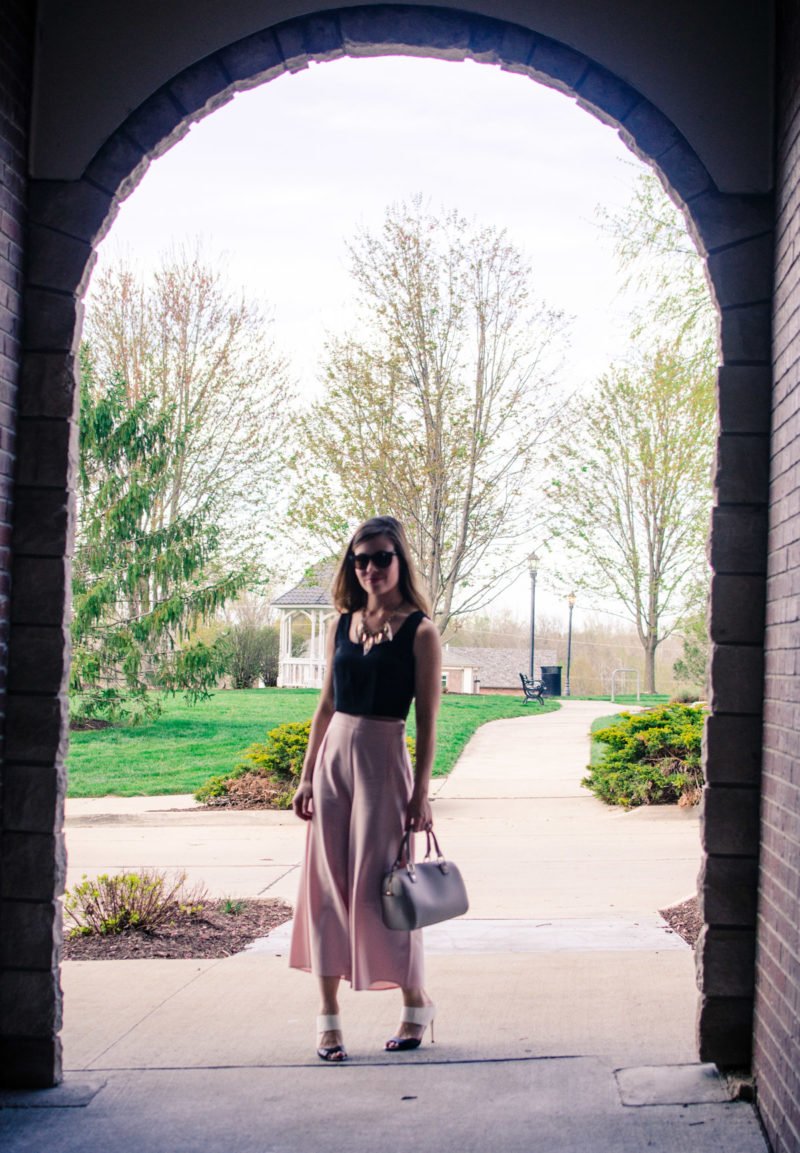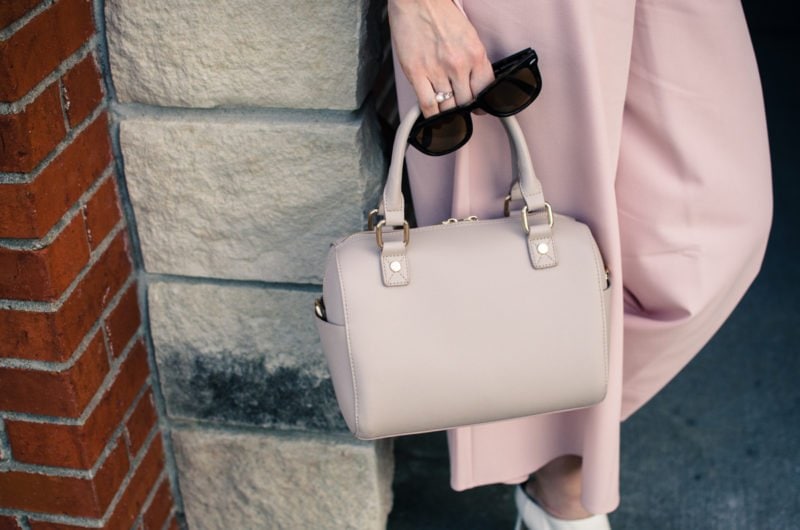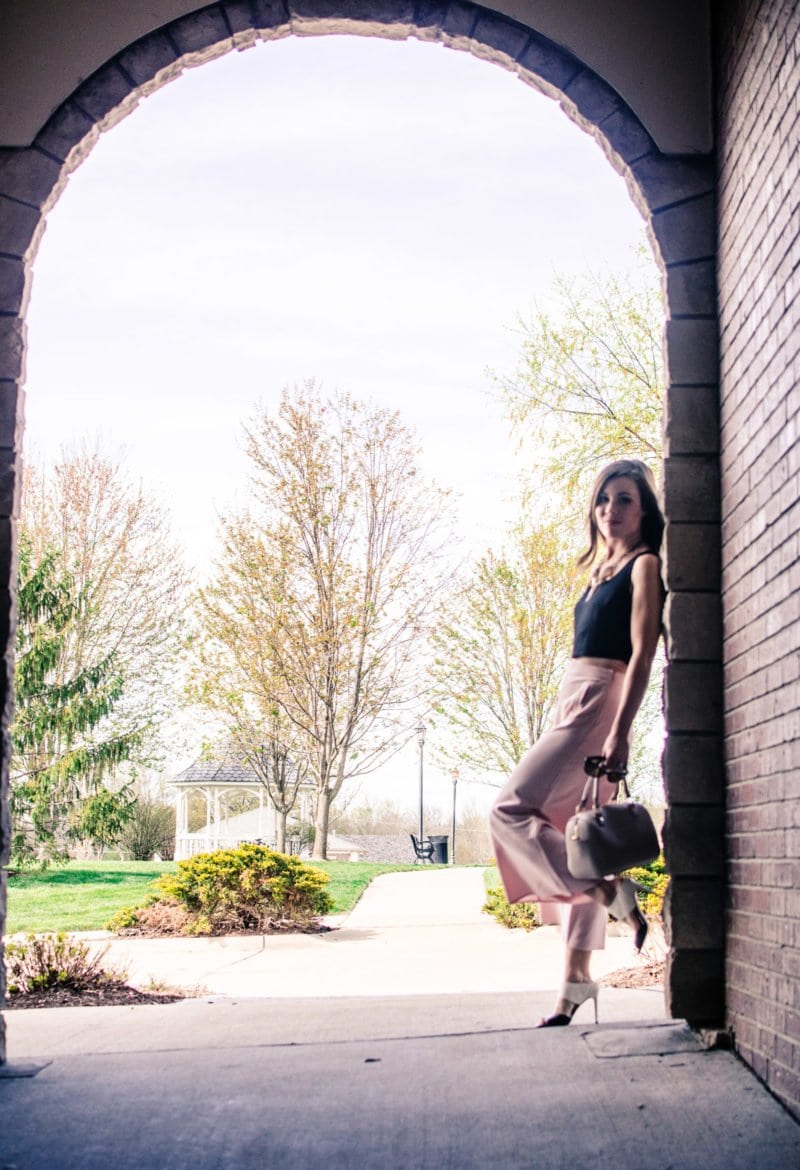 I don't know about you, but I'm so happy that culottes are having a moment right now! Although many have mixed feelings about this type of pant (some would say "too grandma" to be attractive), you can certainly achieve an attractive and elegant look when you pair them with the right pieces! Added bonus: these are soooooo comfortable!
These blush pink culottes had been on my wish list since late this winter - I knew if I still wanted them after eyeing them for a few months that it would be a worth-while purchase! I love to pair these with other neutral tones for a sophisticated, more ladylike look. It's fun to wear them to girly events like a shopping day, bridal shower, or brunch on the weekend.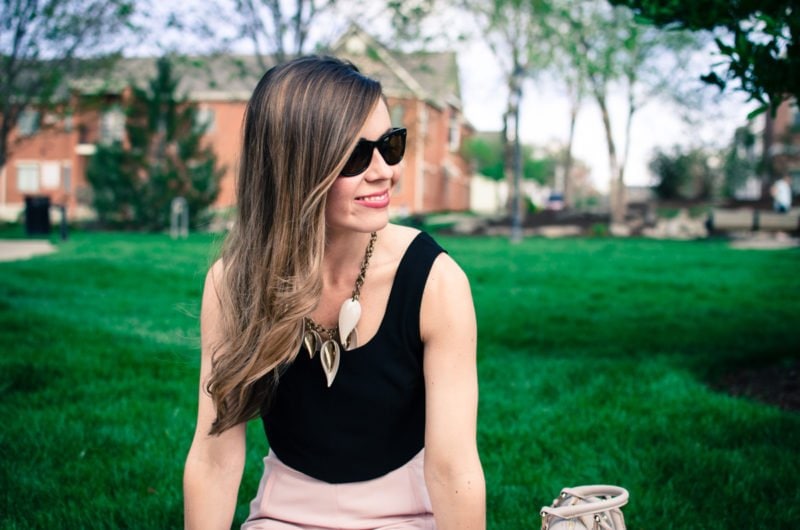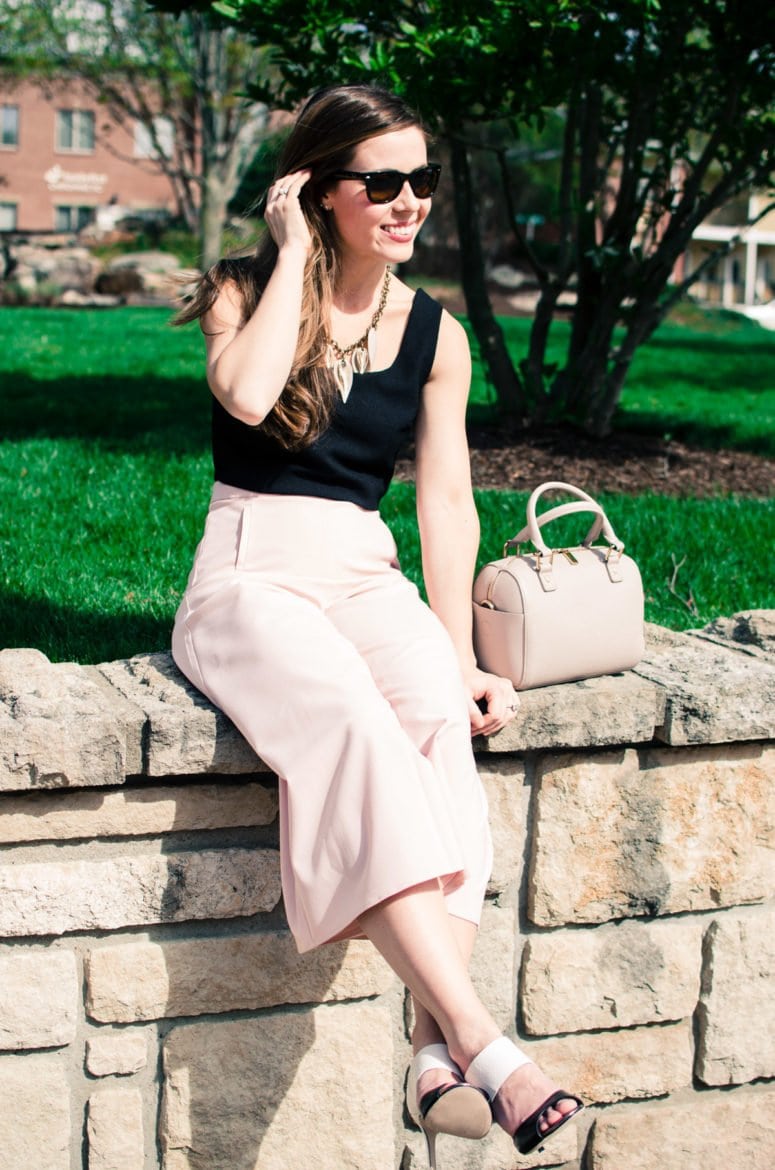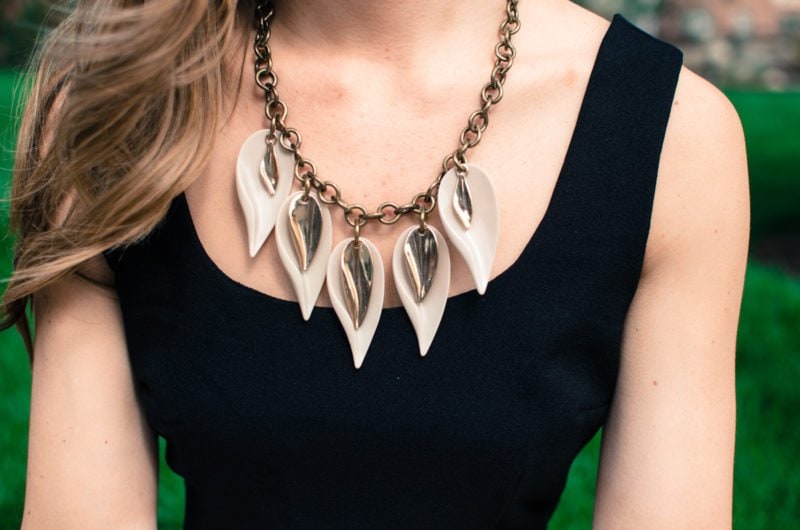 A few tips on achieving the perfect culotte "look:"
Since culottes are wide at the bottom, pair them with a top that has a shorter hemline and is fitted at the waist. Slightly cropped tops make the look modern and attractive without showing too much skin. If you want to wear culottes as a dress pant for work, pair it with a slim fitting top that hits 1-2'' below the top of the pant; or pair with a shell you can tuck in a cropped jacket.
As far as shoes go, culottes can make your legs look shorter, which usually isn't a desirable effect! Pair them with a sleek heel OR a sleek, low-profile sandal. Wedges and pointed-toe flats look too clunky/busy and take attention away from the wide leg detail of the pant.
Have you ever worn culottes before? How do you like to wear them? I'd love to hear your thoughts in the comments below!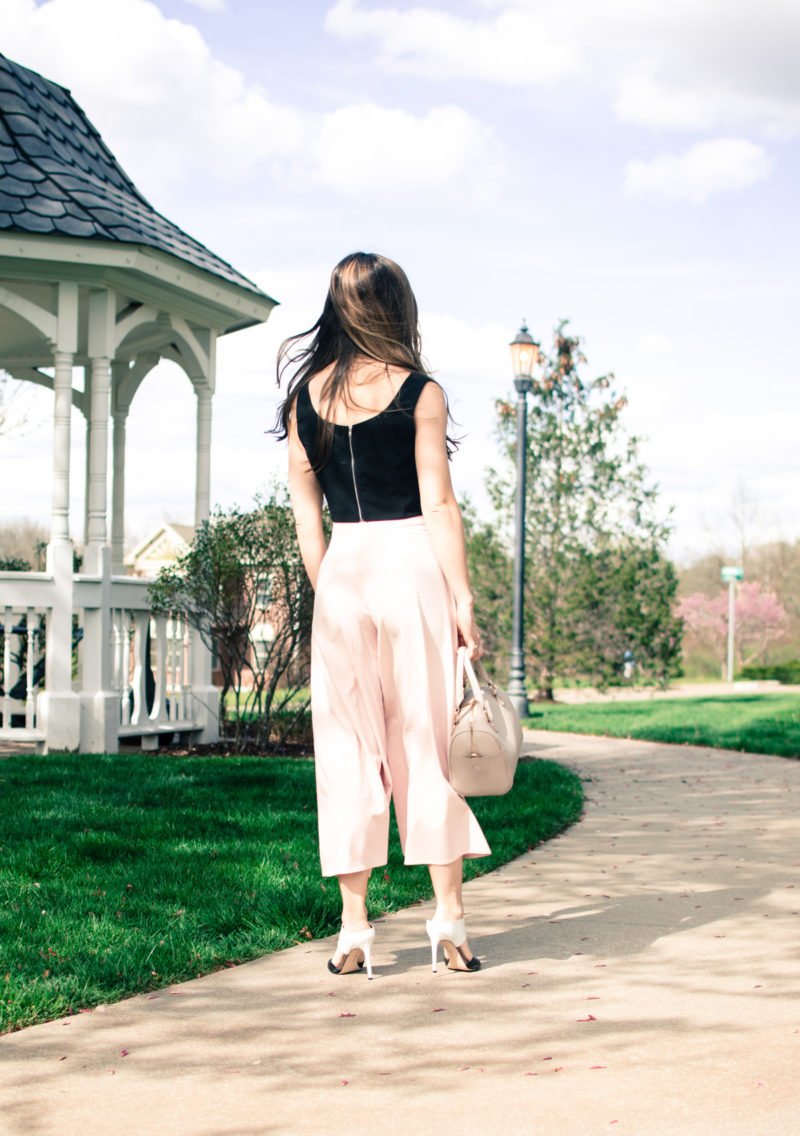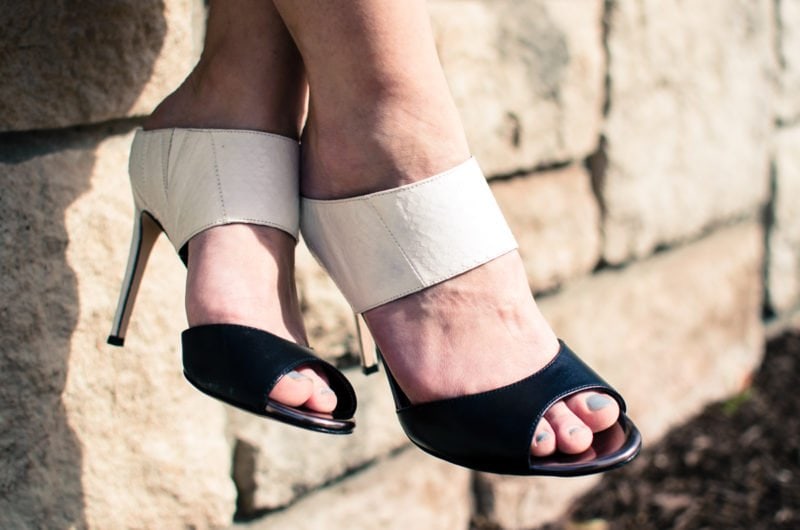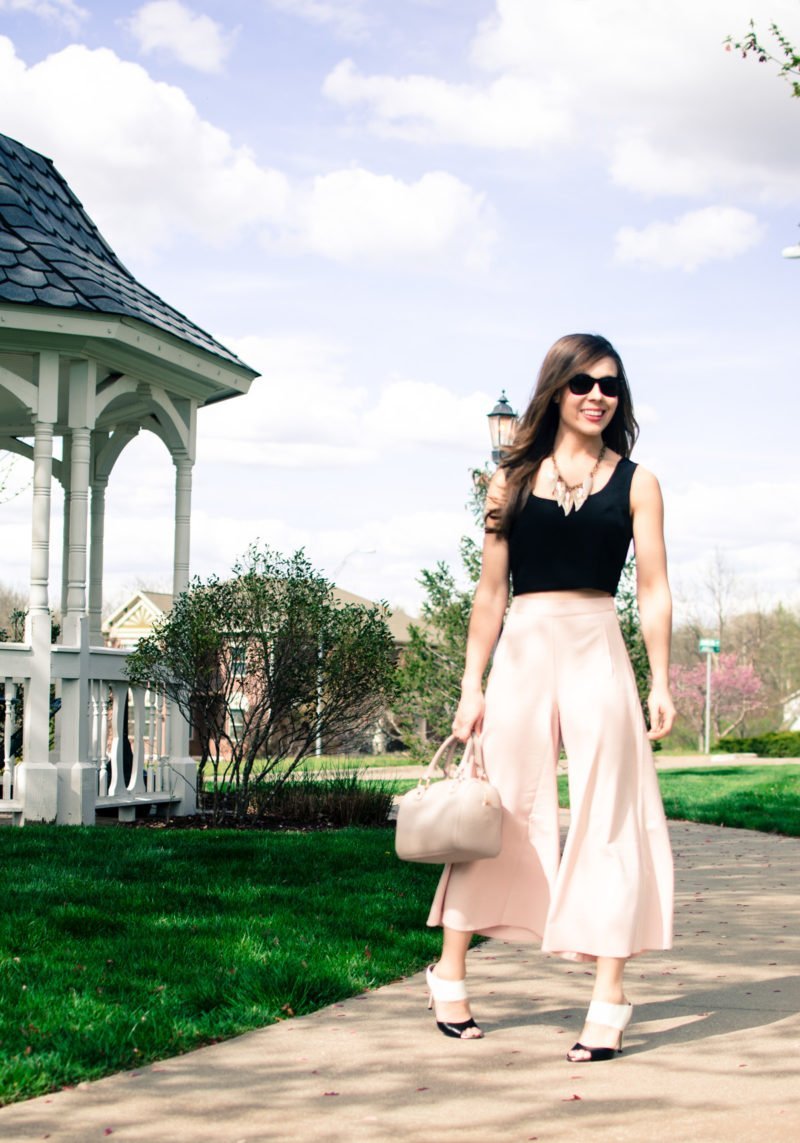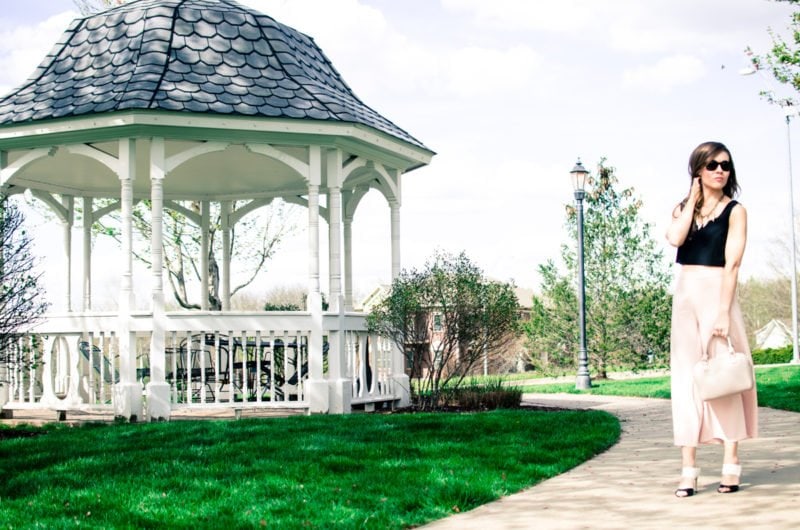 Shop this look: