This week's Sweet Chic features a denim on denim look that's perfect for fall transitional style!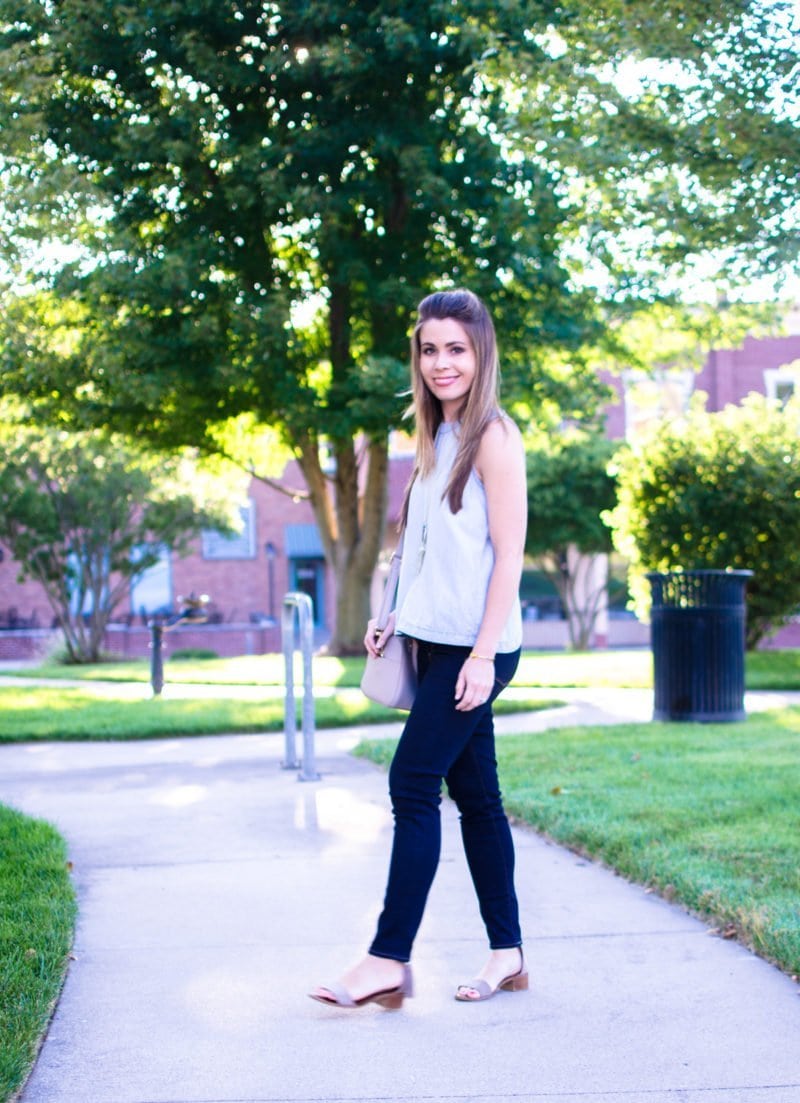 Outfit details: High-Waisted Jeans: JCrew | Chambray Open-Back Shirt (old): Gap (similar here and here) | Sandals: Steve Madden | Satchel bag: Deux Lux | Bracelet: JCrew | Necklace: Kendra Scott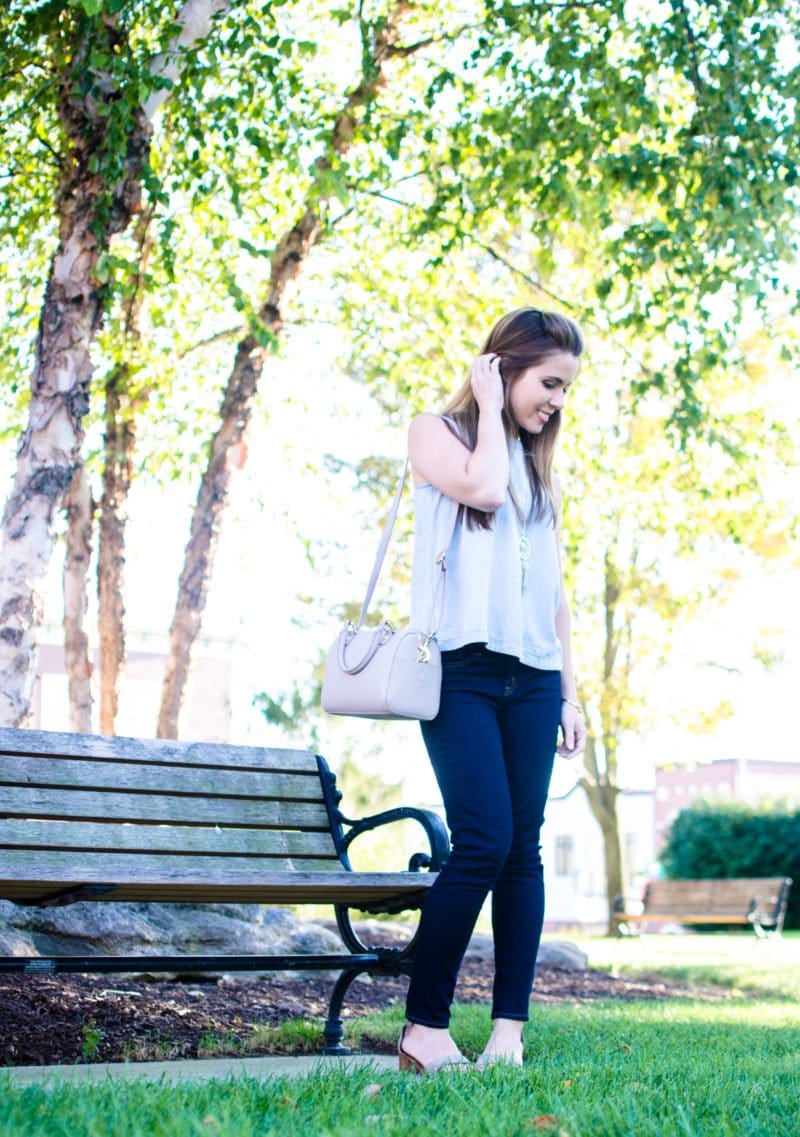 As we all know (and some of us are wildly anticipating), fall is quickly approaching; and that can only mean one thing for our wardrobe: transitional outfits. The pieces that make up these look lie somewhere between the summer and fall season - more muted/dark colors, heavier fabrics, the option to layer, and so one. One of my favorite transitional looks - whether it be going from winter to spring or summer to fall - is denim on denim. Or chambray on denim. These are fabrics that extend their wear time through the length of each season and are comfortable + chic year round.
For this look, I've paired a really light and breezy chambray tank with a dark wash, high-waisted jean. In my mind, it's a summer-meets-fall look and can easily be paired with a light jacket for cooler transition days. We're keeping things simple with the accessories - suede sandals and a structured satchel bag in a creamy shade of taupe. I think taupe and blush are my favorite accessory colors for transitional weather - they go with just about everything!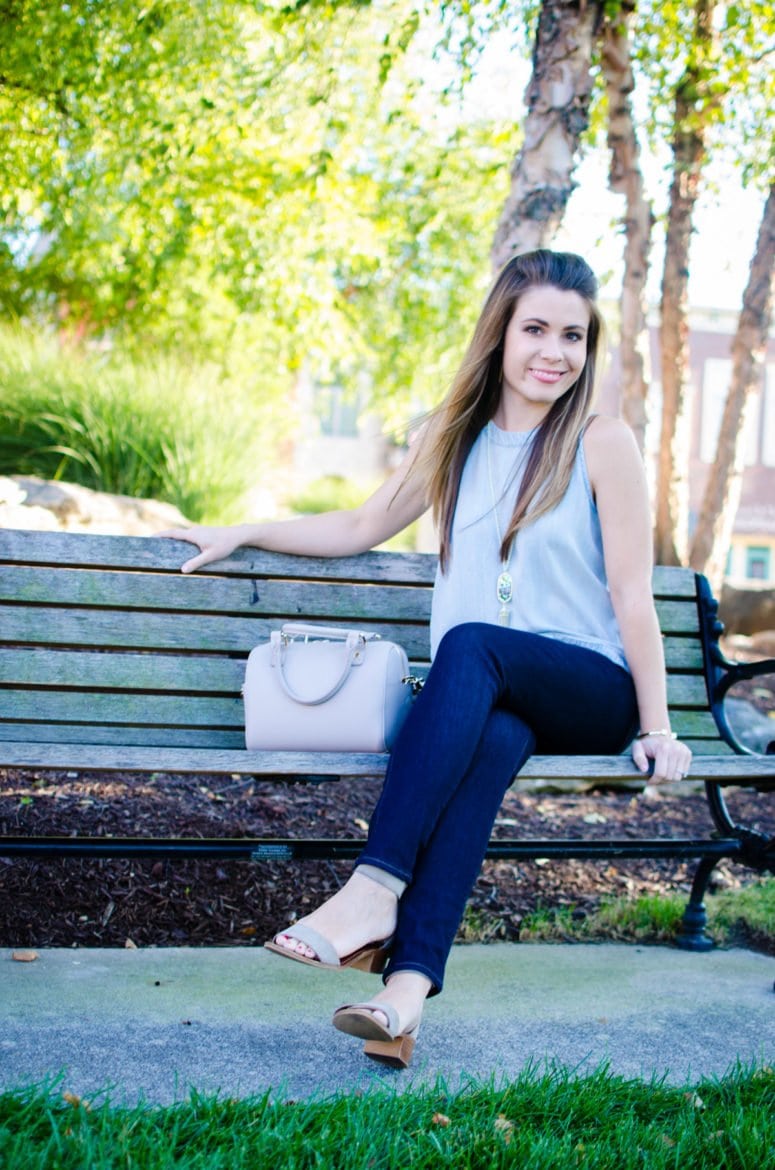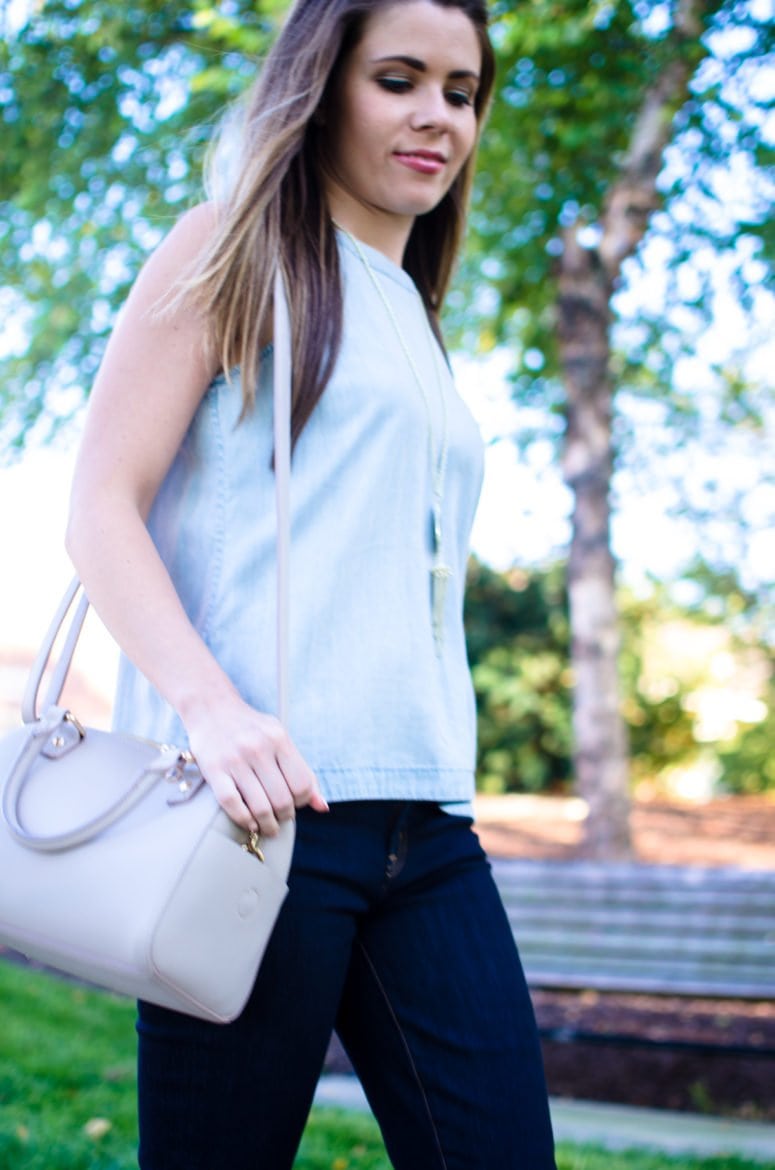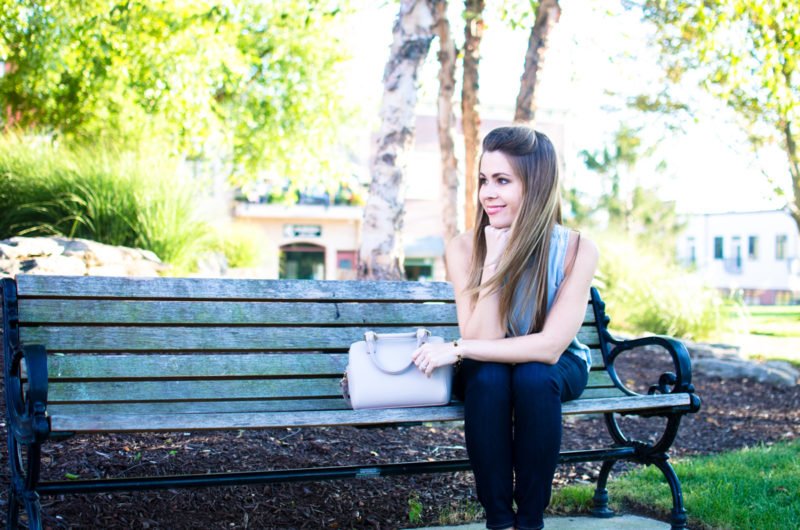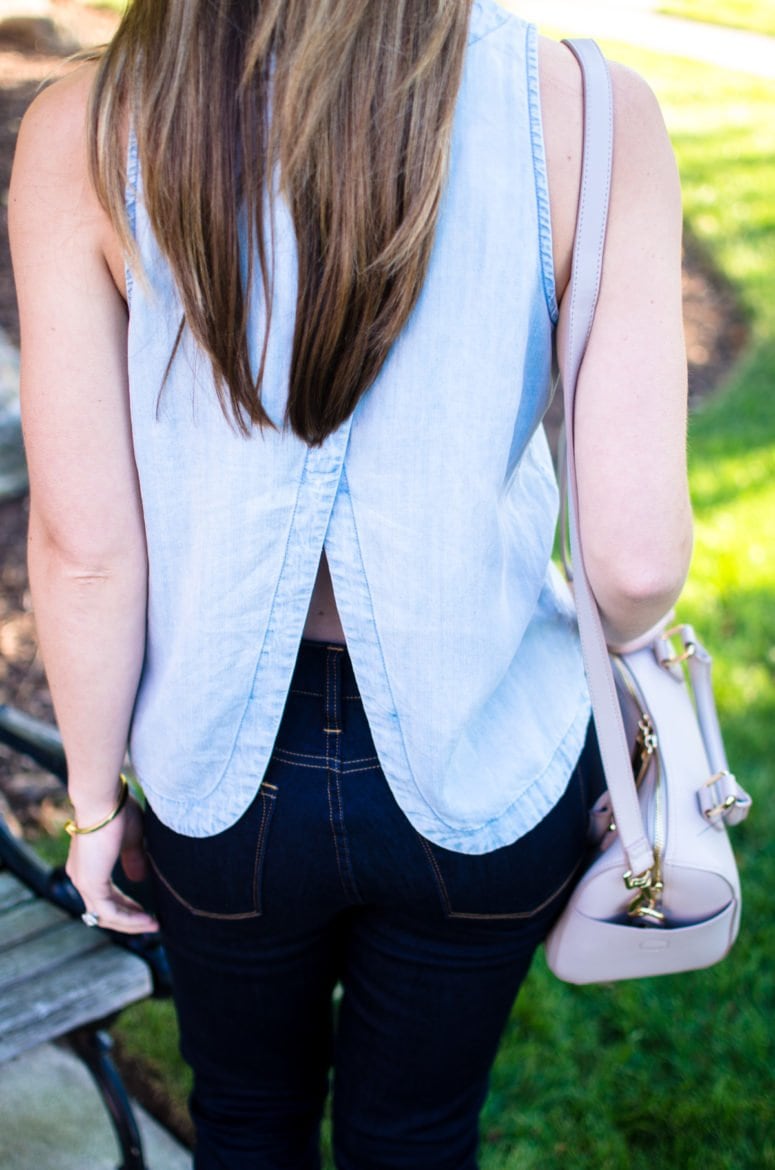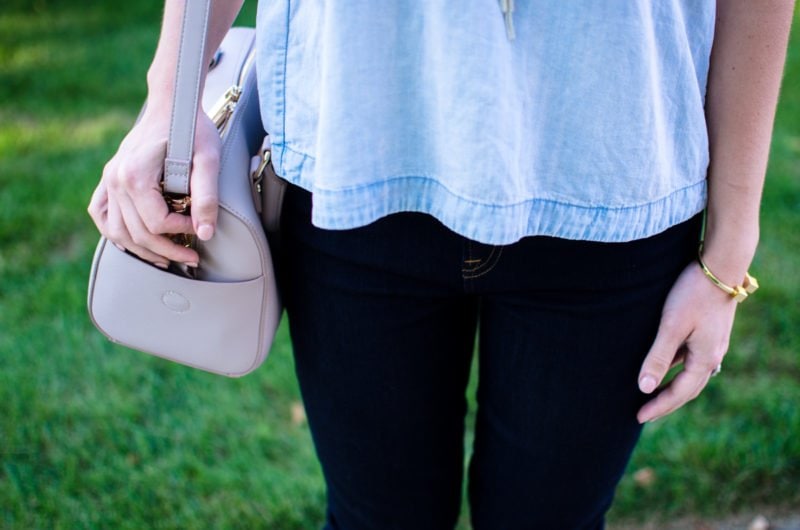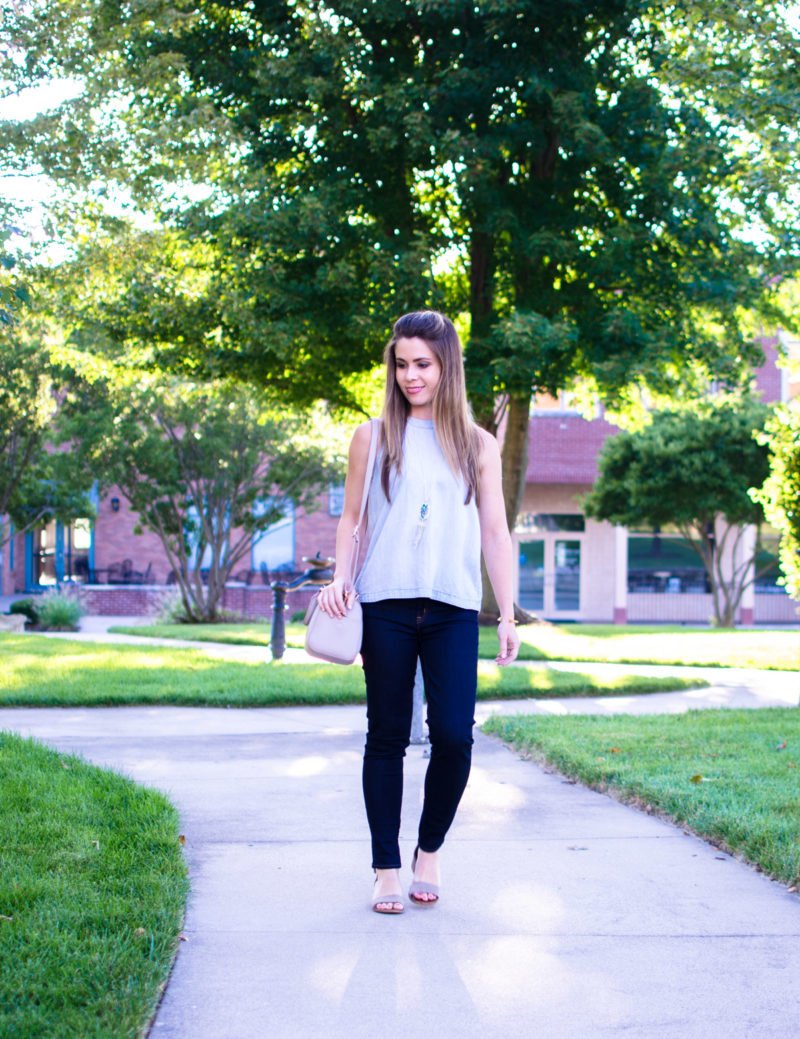 What are some of your go-to transition clothing items? I'd love to hear how you approach transitional style in the comments section below!
Shop this look!