It's time for my final Thanksgiving Menu roundup - making these has made me SO hungry. Today's menu aims straight for my heart, as it speaks to a very special place that I used to call home - TEXAS!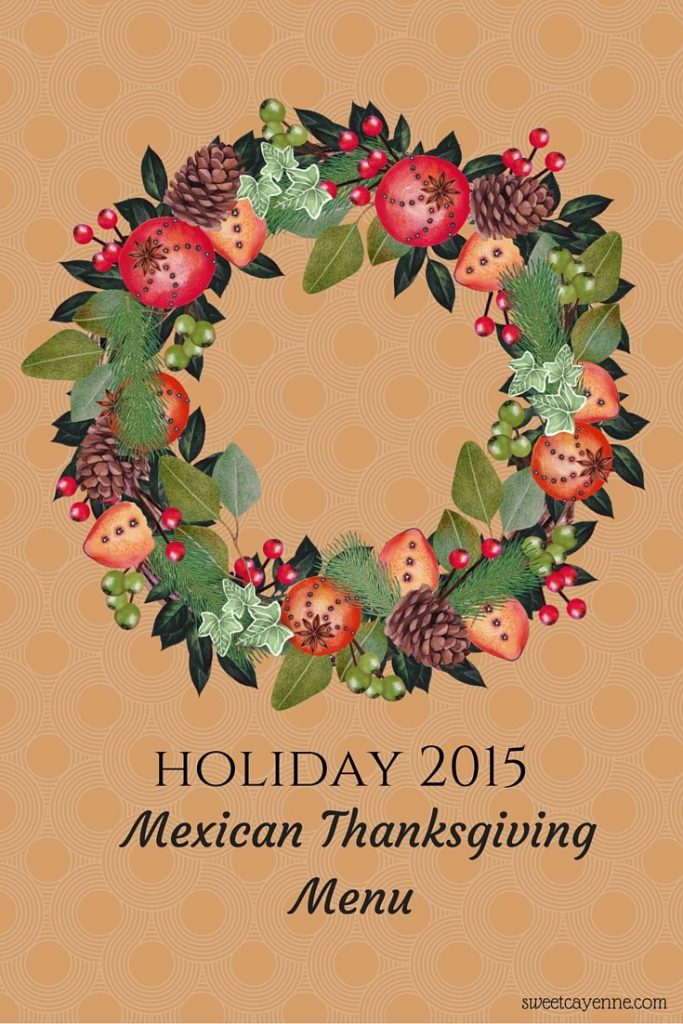 Call me a homesick Texan. I'm strongly considering making this meal for Thanksgiving - it would be such a balm to Tex-Mex food missing soul. Ryan and I will be lucky enough to visit Texas over the Christmas holiday to see his family; and as you may guess, I'm already making my list of places I want to eat! Mole at Mesa is a MUST. Best. Ever.  AND I can't forget about the Cuban Pig taco from Velvet Taco - this is the taco of my dreams, ya'll. JUST GIVE ME ALLLLLL THE TEX MEX!!! And in the meantime, consider having a Mexican-themed Thanksgiving meal. I'm getting you started with this menu! See my Thanksgiving for Two and Simple Thanksgiving Menu for other options 🙂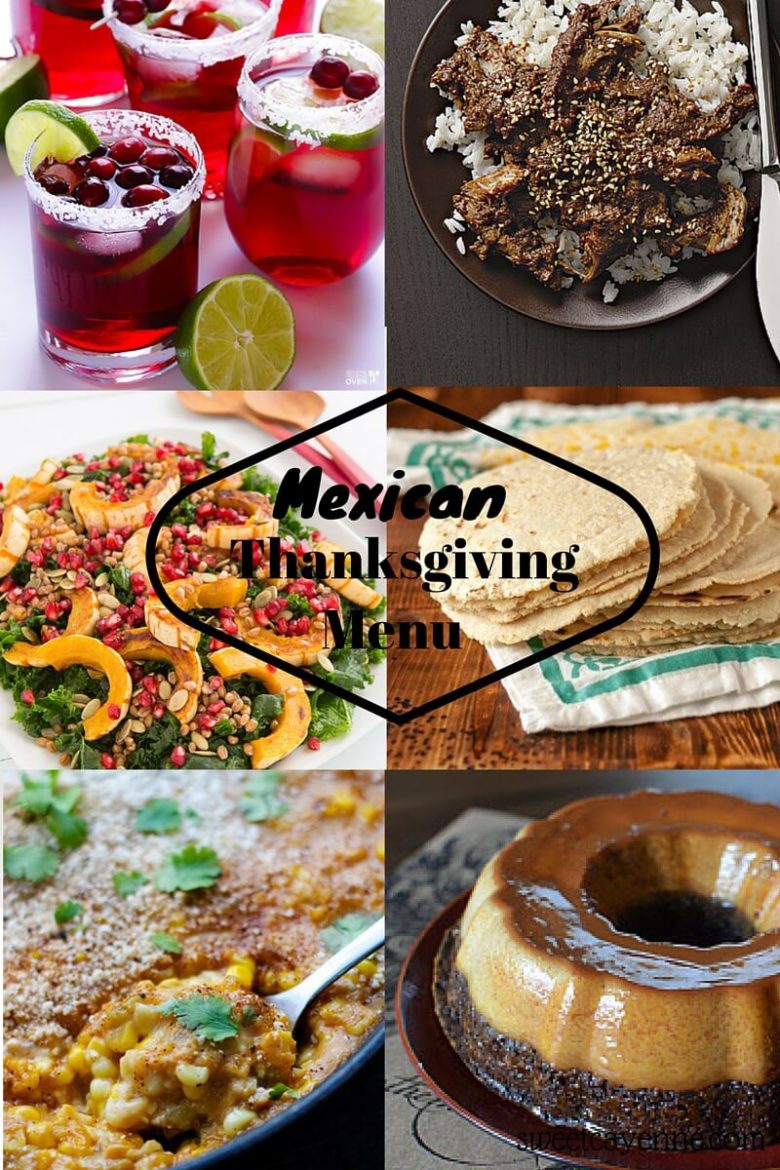 Menu:
What are your Thanksgiving plans? Would you make this menu? I'd love to hear about it in the comments section below!
Leave a comment and rate the recipe below. This will help me with the creation of future recipes!
I'd also love to feature your creation in my weekly newsletter, so you can upload a photo to Instagram with the tag @sweetcayenne5 to be featured! Quick and easy recipe videos are available on my YouTube channel, and lots of menu inspiration on my Pinterest boards.