Today's post is a special "FYI" post on Sodium Swaps - we all can benefit from inspiration on seasoning with less salt!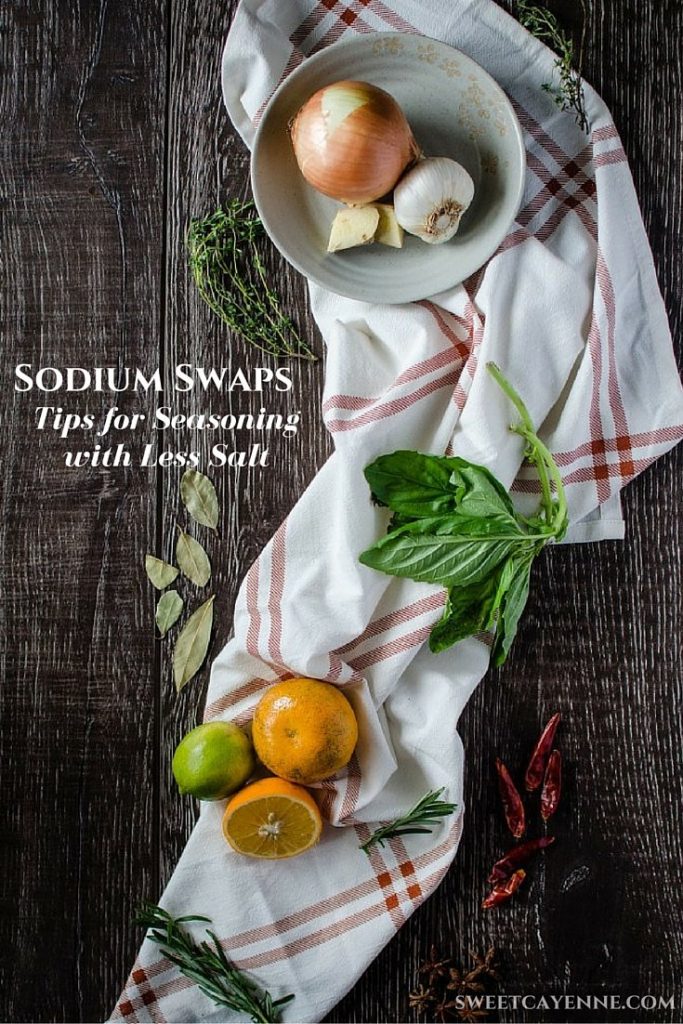 Salt is big deal in the cooking world. It's a prized and beloved ingredient for many - from fancy Himalayan pink salts for top chefs, to fleur de sel for bakers, to flavored sea salts for foodies like me! I love salty foods just as much as anyone else, but sometimes it's good to do a check up on the amount of sodium in my diet and get back to focusing on ways to build flavor in my food without adding salt. Read on for some tips that I'm using in my kitchen right now to swap out sodium for other flavor powerhouse ingredients!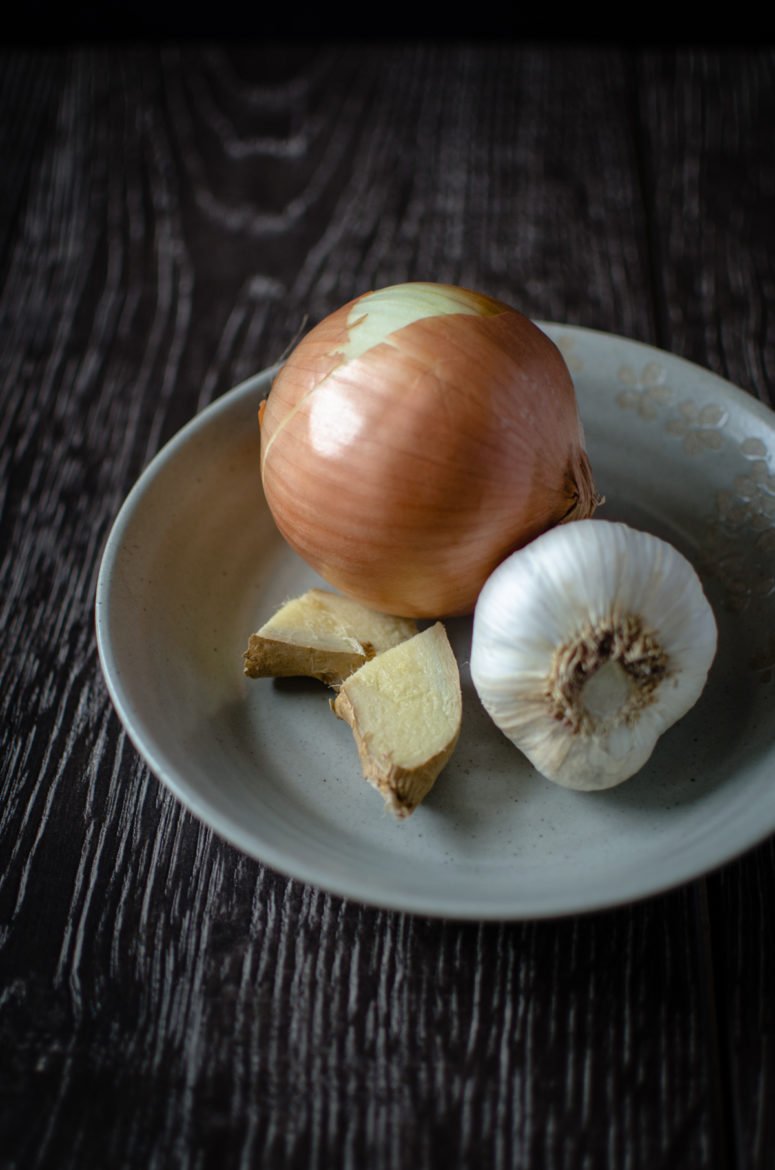 Aromatics - aromatics are what I like to call the building blocks of flavor in food. This includes produce like onions, leeks, scallions, shallots, celery, ginger and garlic. Choosing the fresh versions of these foods as opposed to their dried counterparts yields major payoff in the flavor department. Use them as the base of flavor in soups, sauces, marinades, and dips. You can also caramelized onions or shallots for sandwich fillings and pizza toppings - or roast garlic cloves and use them for a flavorful spread! I love using my microplane to grate ginger or garlic into a fine paste I can add to salad dressings or a big pan of stir-fried vegetables.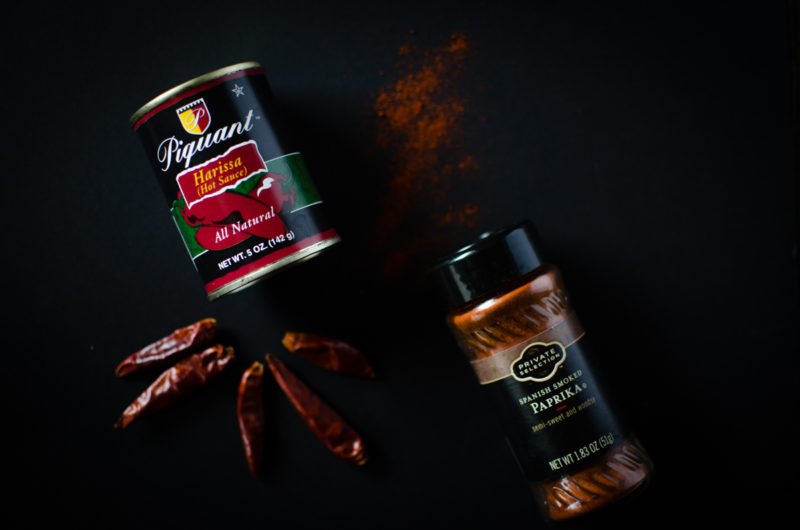 Dried chiles - whether whole or ground - can add depth of flavor and smokiness to a dish without necessarily adding spiciness. Grind whole chiles in a spice grinder and use them as the base of marinades and rubs for a kick of flavor. My favored dried and ground chile flavorings to add notes of smokiness to dishes (without adding heat) include dried ancho chile powder and smoked paprika. Also consider chile pastes, such as harissa, for adding flavor to egg dishes, roasted vegetables, sauces, and salad dressings. The chile pastes may contain a bit of sodium, but will pack so much concentrated flavor into a dish that you will not need to add extra salt!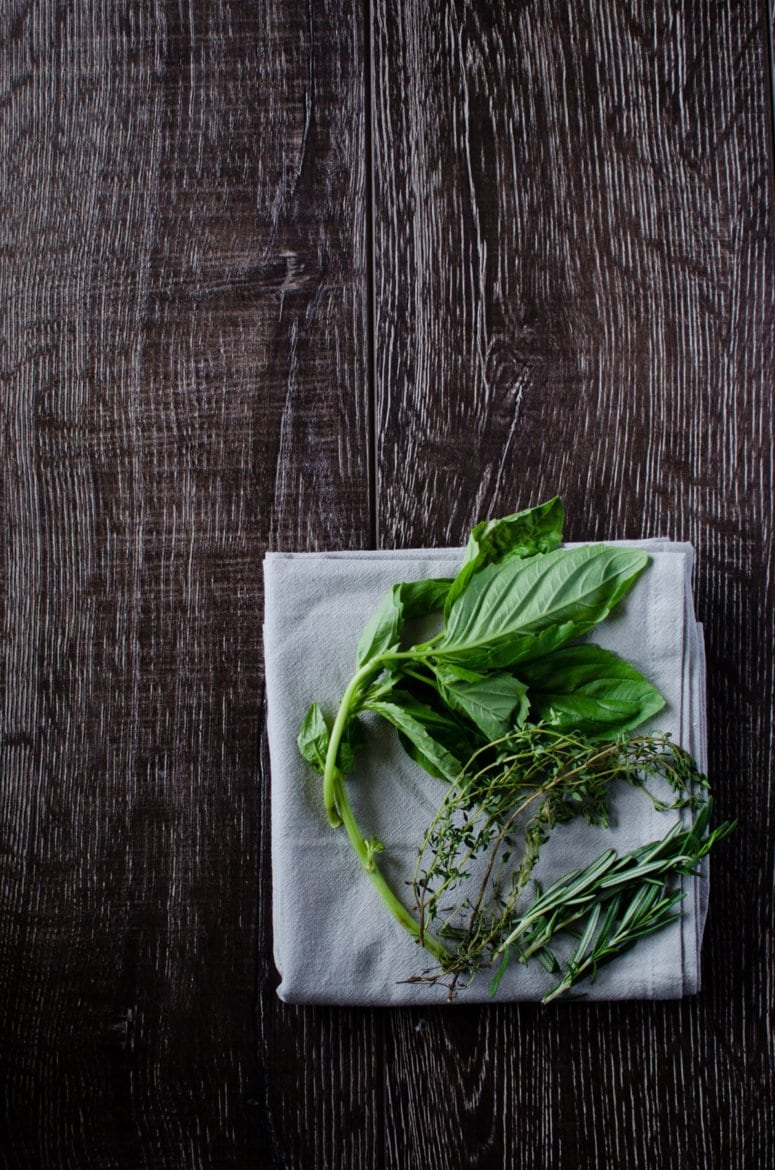 Fresh herbs are my favorite flavor vehicles when spring comes around - I love adding tender herbs like basil, mint, tarragon, and chervil to already-cooked dishes to brighten the flavor and add a pop of color. Fresh herbs are key to making powerfully-flavored sauces, salad dressings, and salsas. They can also be the special finishing touch you need to add "wow factor" to salads, soups, smoothies, or even baked goods. This handy herb mill is an easy way to add finely chopped herbs to your plate or whatever you may be cooking. And since fresh herbs cost more than dried, extend their shelf life and the time you have to use them up by storing them in an herb keeper.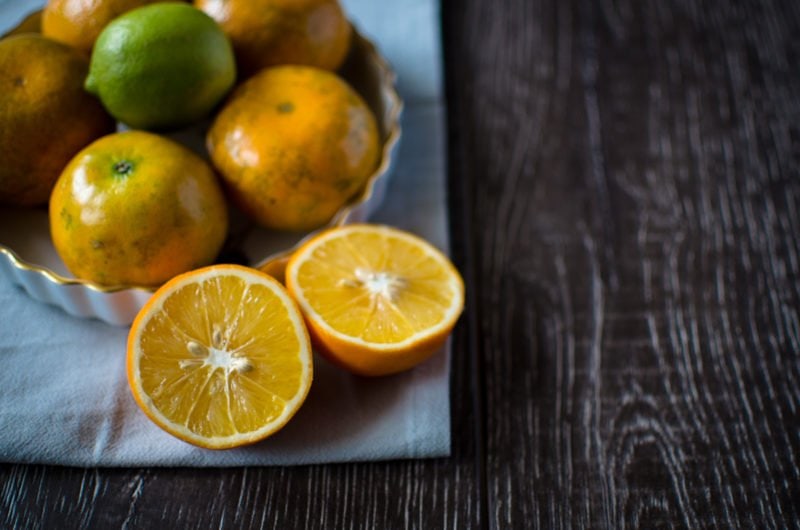 Fresh citrus juice may be the best kept secret of health-conscious cooks for adding flavor without salt. A spritz of lemon juice on finished meats, vegetables, grains, and sauces can trick your taste buds into thinking a food is saltier than it really is! Get adventurous and try adding a squeeze of lime juice to your grilled chicken or steak you make for fajitas. Or add meyer lemon juice to homemade salad dressings and skip the salt. A flavorful grapefruit salsa makes a delicious, salt-free topping for fish and chicken. Citrus zest will add depth of flavor to salt-free marinades. I plan on getting one of these citrus spritzers to add a splash of fresh citrus to my salads instead of seasoning the greens with salt and pepper!
What are your favorite ways to season without salt? Leave a comment below because I would love to hear about it!