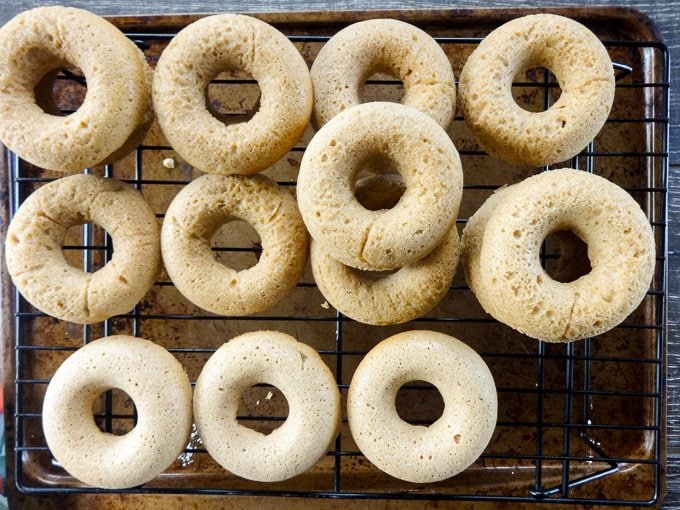 In the spirit of Halloween, I've gotten a little sneaky.  Particularly with regards to adding new little gadgets to my kitchen collection.  When we packed up to move to Lincoln, about half of our boxes were all tagged "kitchen."  I was then told by my loving husband that I am forbidden to add any more dishes, cooking supplies, or anything else related to the kitchen until we have moved into a house.  I have no idea when that will be, but I do know that I've pretty much maxed out my kitchen space.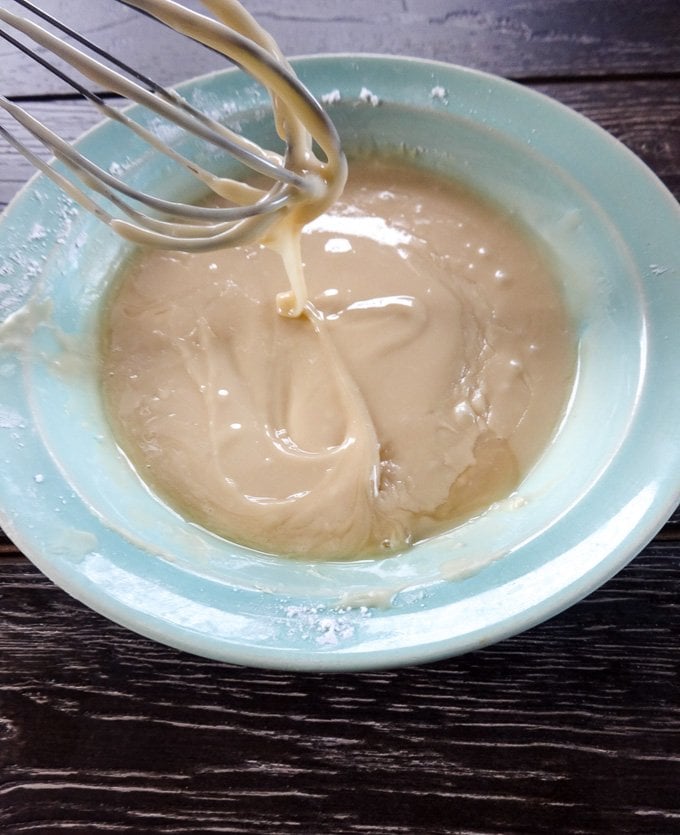 My sneakiness has manifested itself through the use of the phrase "it's for a blog post!"  I've been blogging regularly since April now, and as a result have found myself in regularly need of new photo props, photo equipment, new ingredients, and a few new kitchen tools.  We now have dedicated the sun room off our bedroom to my stash of blogging and photography supplies.  A couple of weeks ago, I used the "it's for a blog post" excuse to add a donut pan into the dwindling cracks of space in my kitchen cabinets.  I've been telling Ryan for about a year now that I needed a donut pan, and my sneakiness finally overcame his resolve to put a cap on my kitchen supplies. Thank goodness! It's about time donuts made it into my baking rotation!
The possibility of baking donuts at home is nothing short of a miracle for the Hight side of my family.  If you follow any of us on social media, you are probably well aware that our love for donuts runs deep. We are pretty particular about our donut selection, however. Krispy Kreme is the golden standard, and our rule is to indulge only if the "hot" sign is on.  Thankfully my parents have always lived 30+ miles away from a Krispy Kreme, so indulgences were limited to about once per quarter of the year! Shipley Do-Nuts is a close second, and we will usually consult Trip Advisor for "best donut" recommendations whenever we travel.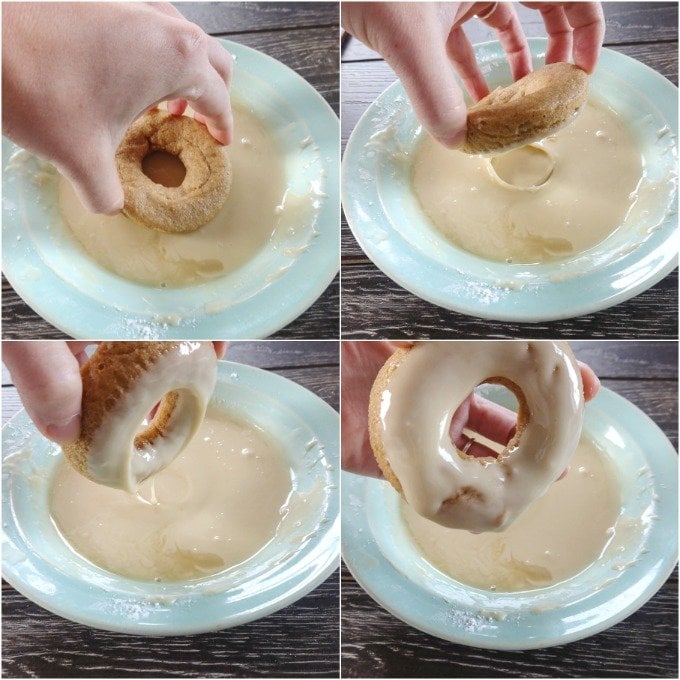 But back to baked donuts – have you ever tried these at home?? The fact that muffin or cake batter can be baked into the shape of a donut is just crafty enough to trick my mind into thinking that I'm eating a real bakery-made donut.  You can make these as healthy or indulgent as you want, but I'll go ahead and say that these "healthy" apple cider donuts suited my  hot ring of fried heaven cravings just fine.  I mean, seriously, just look at that drippy gooey glaze!  It takes every shred of willpower not to eat one before you've finished glazing them all.  If you really want to enjoy them fresh out of the oven, shake a few warm donuts in a bag of cinnamon sugar and inhale them (with the help of others) right then and there.  You can then patiently wait for the rest to cool and glaze whatever you have left.  Warm cinnamon sugar donuts vs. cooled maple glazed donuts.  It's your call!
A few note about these beauties:
To make them gluten-free, I recommend an all-purpose gluten-free baking flour mix.
Homemade applesauce made with spiced apple cider really lends the best apple flavor in this recipe.  Don't worry about having leftover applesauce – you can use it for snacks, an oatmeal topping, muffin/pancake batters, or as a delicious accompaniment to dinner.
Try to make them on a day that you can share them with family/friends – they are definitely best when enjoyed the day that you bake them.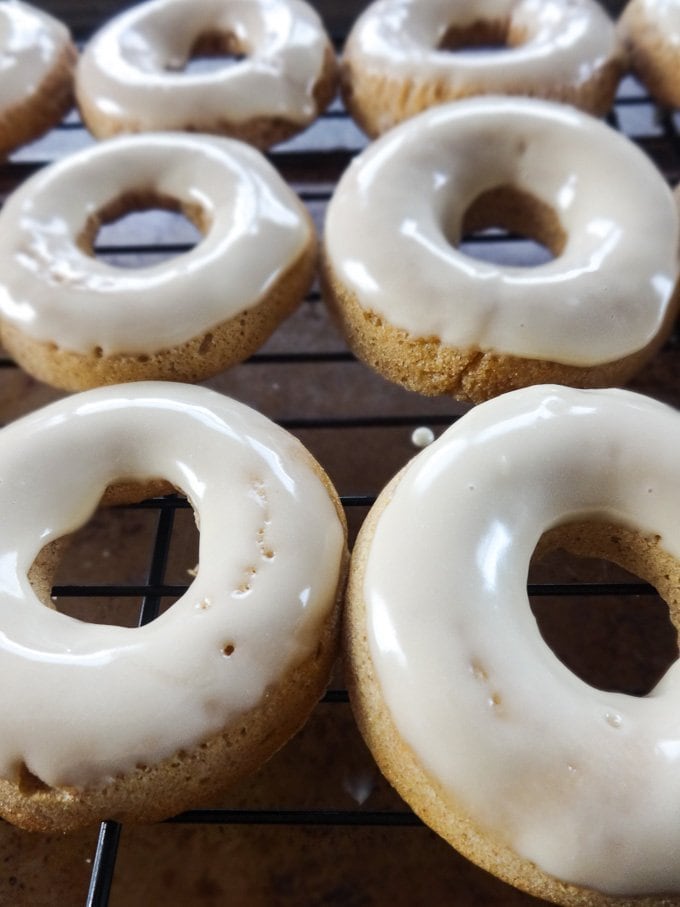 Special Equipment Used for This Recipe (Affiliate Links):
Hungry for more? Be sure to follow the blog on Bloglovin and find Sweet Cayenne on Twitter, Facebook, Pinterest, and Instagram!
Apple Cider Donuts
Apple cider donuts are a creative and easy way to enjoy fresh fall cider. These donuts are made with whole wheat flour and are baked instead of fried, so you can feel good about having one or two! They are moist and tender and filled with the flavors of cinnamon, apple, and maple syrup. Recipe adapted from
King Arthur Flour
Ingredients
For the donuts:
1/3

cup

neutral flavored oil

Recommend grapeseed, canola, vegetable, walnut, or safflower

3

large eggs

3/4

cups

granulated sugar

1

cup

applesauce - I used homemade from Pioneer Woman's recipe

1/2

cup

spiced apple cider

boiled down to about 2 tablespoons of syrup (See notes)

1 1/2

teaspoons

vanilla extract

1

teaspoon

ground cinnamon

1 1/2

teaspoons

salt

1 1/2

teaspoons

baking powder

2

cups

white whole wheat flour
For the glaze:
1 1/2

cups

confectioners' sugar

3

tablespoons

pure maple syrup

2

teaspoons

milk or enough to make a spreadable glaze

I used 1% milk
Instructions
Making the donuts:
Preheat the oven to 350°F. Lightly grease a donut pan with cooking spray. My pan makes 6 donuts, so I had to fill it twice.

In a medium bowl, whisk together the oil, eggs, sugar, applesauce, cider syrup, vanilla, cinnamon, salt, and baking powder until smooth.

Add the flour, stirring until just smooth.

Fill a pastry bag or a sturdy gallon-sized plastic bag with the batter. Use scissors to snip off the tip of the bag, creating about an 1/2''' hole.

Pipe the batter into the wells of the doughnut pan nearly to the rim.

Bake the doughnuts for 12 to 15 minutes, or until a toothpick inserted into the center of one comes out clean. .

Remove the doughnuts from the oven, and loosen their edges by running a knife along the outer circle. After about 5 minutes, transfer them to a rack to cool completely before glazing.
Making the glaze:
Mix together all of the glaze ingredients, stirring until smooth.
Glazing the donuts:
Dip the donut tops in the glaze. Let any excess glaze drip off before you flip the donut right side up. Set on a wire rack to dry completely; this will take about 30 minutes.

Donuts are best enjoyed on the day that you make them. If you need to store them, it's best to store at room temperature on a wire rack covered with a lid that allows air to circulate above and underneath the donuts. They will keep for about 2 days before the glaze starts to melt. Stacking the donuts on top of each other or refrigerating them will cause the glaze to melt into the donut.
Recipe Notes
1. If you don't have a donut pan, this recipe can easily be made into muffins. Simple fill greased muffin cups about 3/4 full and bake for 15-18 minutes. 2. I really think homemade applesauce made with spiced apple cider provides the best flavor in this recipe. 3. Boiling the 1/2 cup cider down to 2 tablespoons will take about 15-20 minutes. I suggest doing this ahead of time and letting the syrup cool completely. You will want to boil it on medium high heat until it is thick and syrupy.
0