Let's make lunch together - this Roasted Cauliflower Soup is one of my favorite "cream" soups to make without all the fat!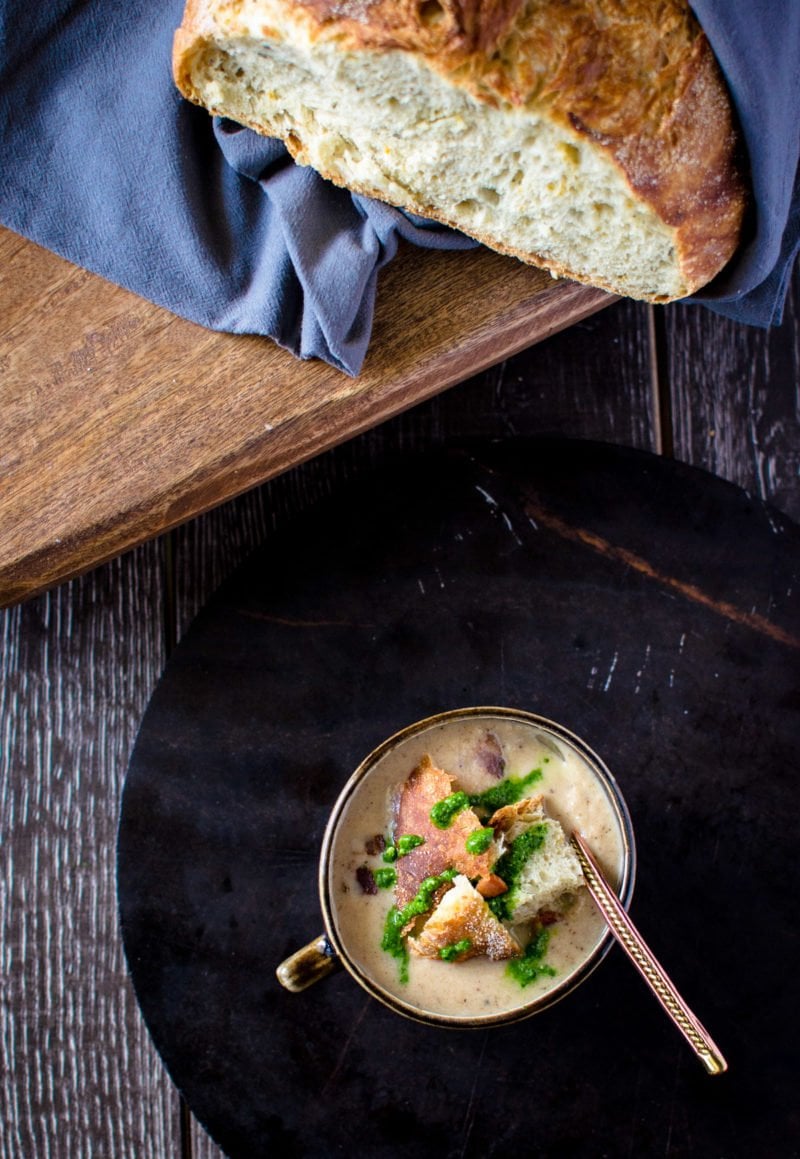 Since the New Year, I've worked really hard at setting aside time each week to sit down and actually plan/write out a menu of what we are going to have to eat for the week. You probably already realize this, but planning is KEY to staying on track with your eating goals, grocery budget, and actually having time to cook something from scratch. It doesn't matter if you are cooking for one, two, or TEN! I find that if I don't plan meals ahead of time, we definitely don't eat as well as I'd like!
When it comes to planning what I'd like to make each week, I often try to choose recipes based on the following criteria:
Choosing fruits and vegetables that are in season
What the weather will be like that week (this may seem weird...but I crave certain things based on how warm/cold the weather will be!)
How "mix and matchable" the recipes are - I like to make dishes that you can combine for different meals. For example, the Meyer Lemon Rosemary Bread I posted earlier this week doubles up as sandwich bread during the day and croutons to garnish this soup in the evening. Another example would be Roasted Edamame - it can double as a side dish for burgers and also serves as my snack in the afternoons.
What currently sounds good to me - I like to plan menu items I can look forward to eating all week long and that I know Ryan will be excited to come home to. We are both very adventurous about what we eat and get excited when there is a new recipe to try during the week.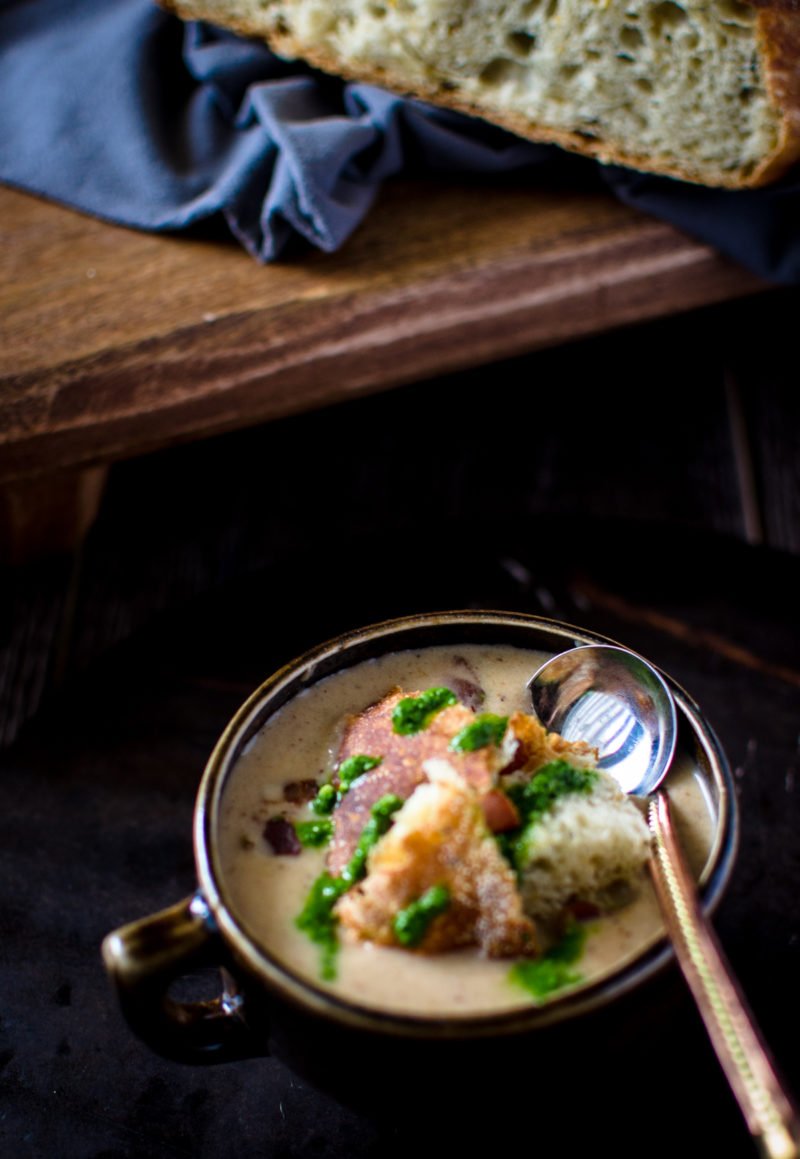 Watch this quick video to see how I make homemade pesto:
I love how versatile this Roasted Cauliflower Soup is. It may seem like an extra step to roast the cauliflower before putting it in the soup, but trust me, this adds SO much flavor as opposed to just boiling the cauliflower in broth. While the soup is full of flavor, the "neutral" flavor of cauliflower and Parmesan cheese pairs so well with different salads and sandwiches. Typically I will serve this with croutons on top a side salad. But if we want something a little more substantial, I'll leave the croutons off and serve a hot panini sandwich on the side.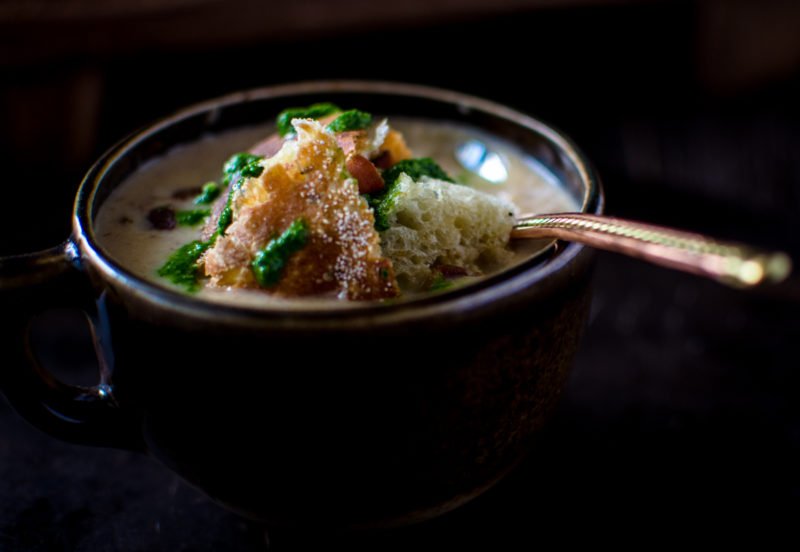 Tell me, how is your menu planning going these days? I'd love to hear about what's working for you or your struggles in the comments below! If you make this soup, be sure to tag me on Instagram (@sweetcayenne5) so I can see it!
Recipe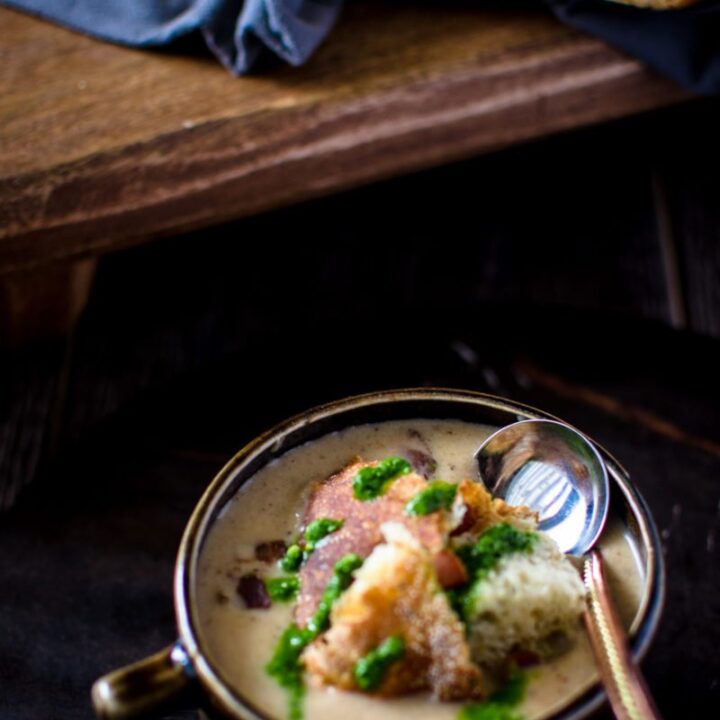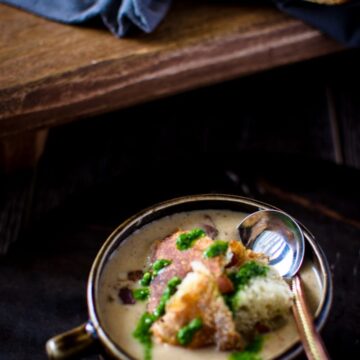 Roasted Cauliflower Soup with Kale Pesto
A healthy soup consistent of roasted cauliflower and a rich green kale pesto.
Print
Pin
Rate
Products I used to make this recipe: