Well friends, Thanksgiving has come and gone. My belly is full, my fridge is slowly starting to look normal again, and my heart is oh so thankful. Being with my wonderful husband and family never ceases to fill my heart and mind with so much gratitude for how God has blessed me. They are just so wonderful and I thank the Lord for putting them in my life! Here's to hoping your Thanksgiving celebration was filled with family, friends, good food, and even more gratitude. I sure am thankful for each and every one of you Sweet Cayenne readers - you make blogging fun and inspiring!
Thanksgiving breakast was monkey bread, crustless quiche, and fruit: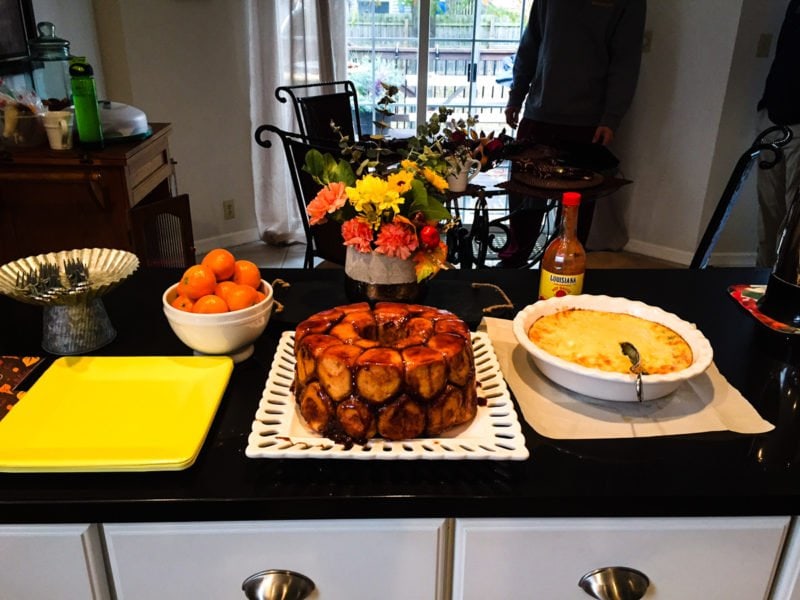 Last week was a whirlwind for me - I took the week off from the blogging and social media front to focus on family that came all the way to Columbia from NY, VA, and NC. Ryan and I were delighted to host our first ever Thanksgiving meal in our new home; and as you can imagine, I had all of the excited/nervous feels going on! I essentially spent the majority of Wednesday and Thursday in the kitchen getting ready for the big meal (see what I made here). I'm happy to say the meal/day/celebration was a success, but boy was I tired when it was all said and done!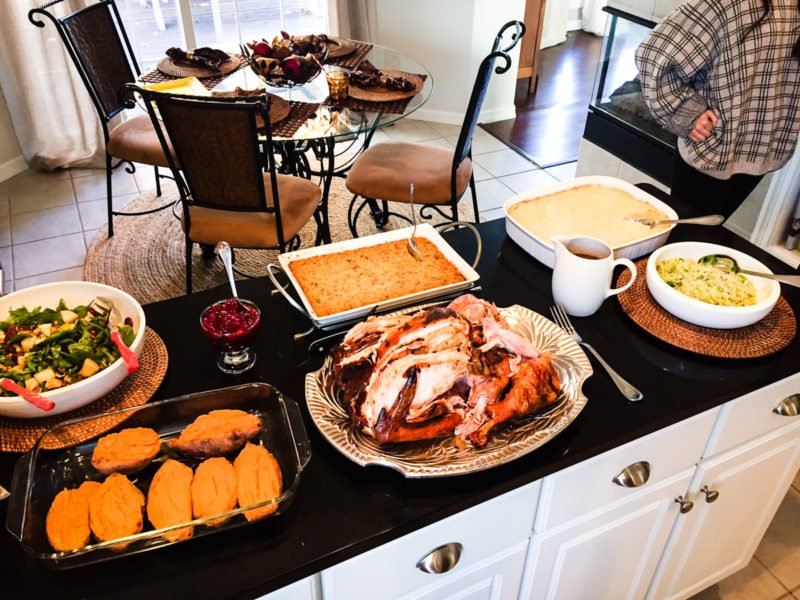 We had a gingerbread cookie decorating station set up for people who wanted to decorate while the cooks where doing their thing - we had Christmas music playing and I think everyone really enjoyed having something fun to do while they waited for the big meal (even those of us who are artistically challenged...*ahem*). I had the decorators make each person a cookie place card setting with their name on it as well!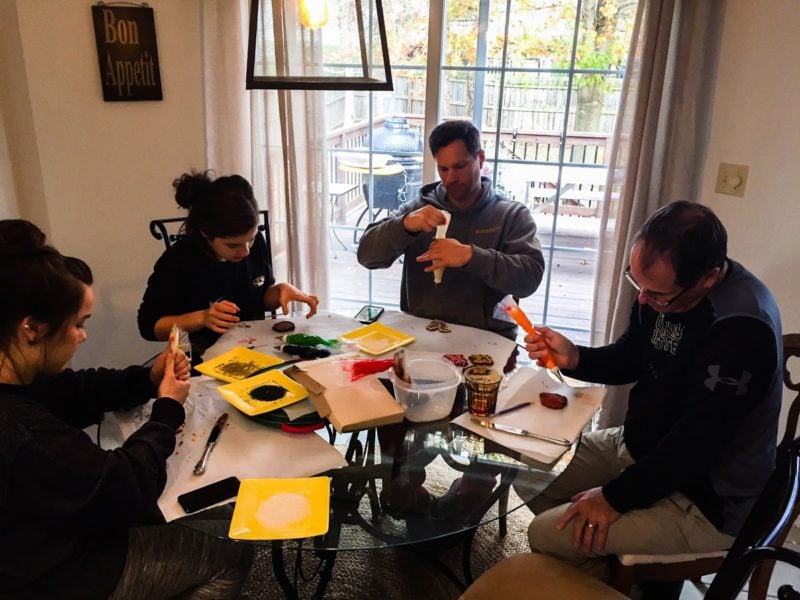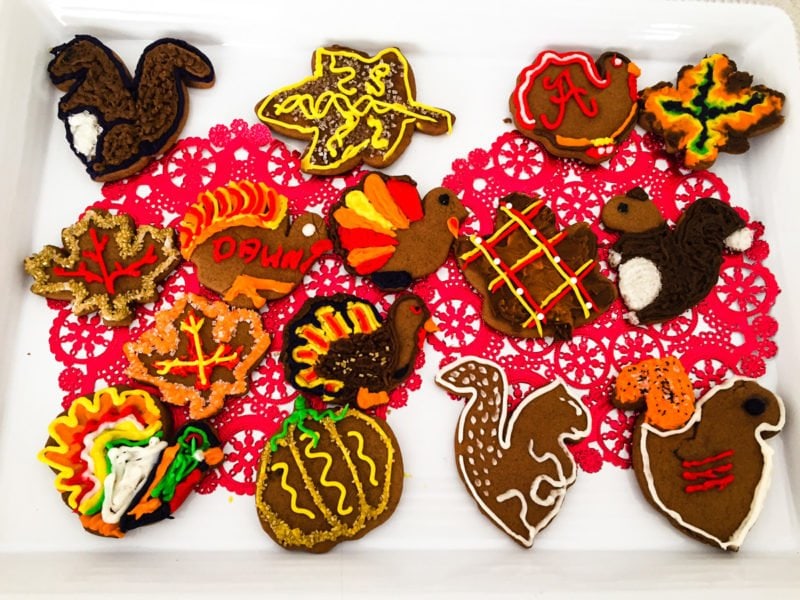 I also have to take a minute to brag on my husband, Ryan. We recently purchased a kamado-style grill (affiliate link), I and I entrusted him with the oh-so-important responsibility of smoking a whole turkey on it. This was the first whole turkey him or I have ever experienced working with. After lots of research, we finally settled on this recipe from Kamado Joe. Ryan followed the recipe to a T - from the brine, to the injection, to the rub and cooking time - and it was fantastic!!! I was so proud of him and couldn't believe how delicious it was. And it made the BEST stock afterwards! We used the stock + leftover turkey to make this Lemony Orzo Soup this week (highly recommend you try this w/ leftovers!). It was the perfect post-Thanksgiving detox soup because it tasted so fresh and clean.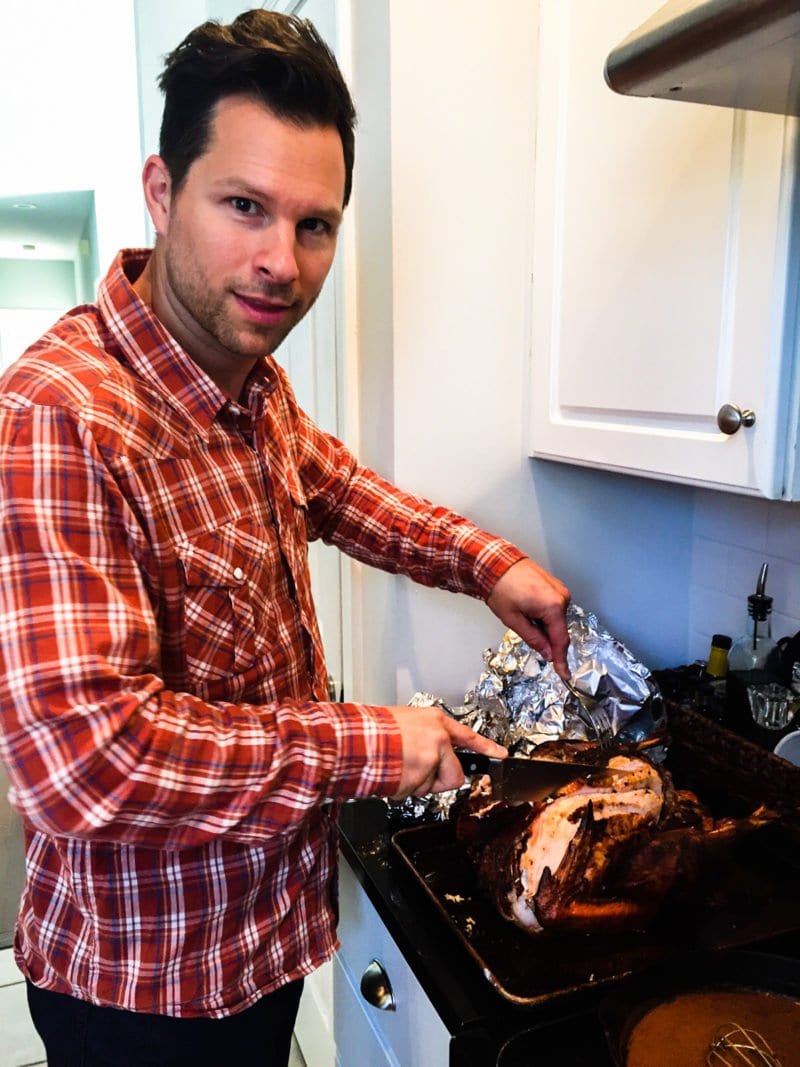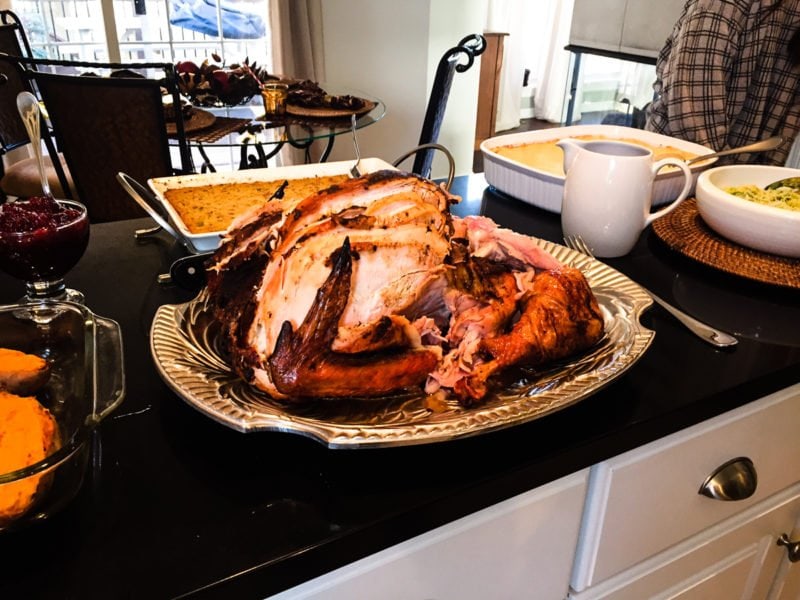 We got our dining room painted just in time for Thanksgiving (it was yellow a week ago). We plan on replacing the carpet with wood and re-staining the table/chairs eventually - everything in this house is such a work in progress! It still came together though with what I had - my mom did a fantastic job doing the little flower arrangements for my sugar mold wood centerpiece and for the dessert table.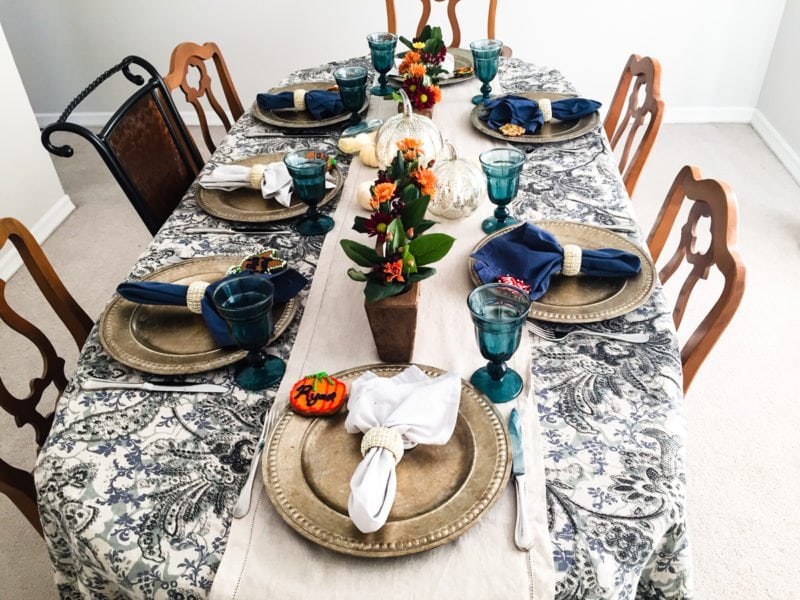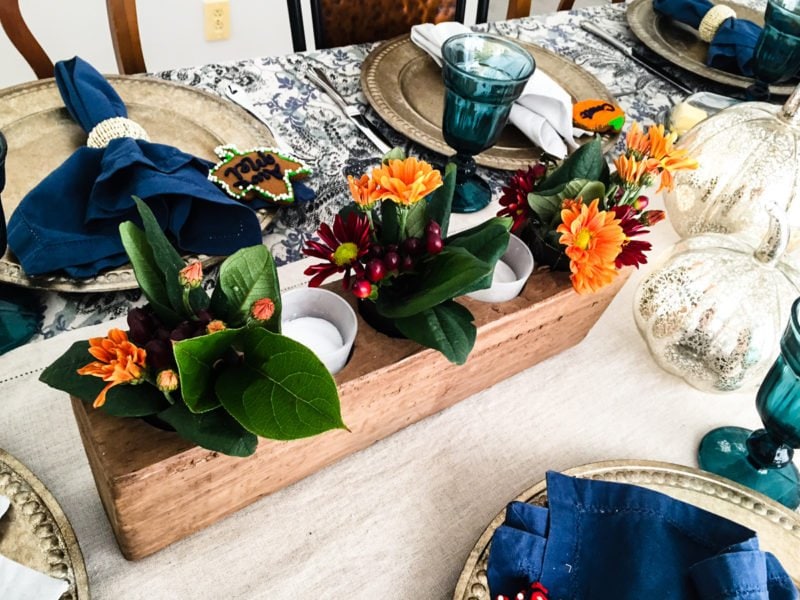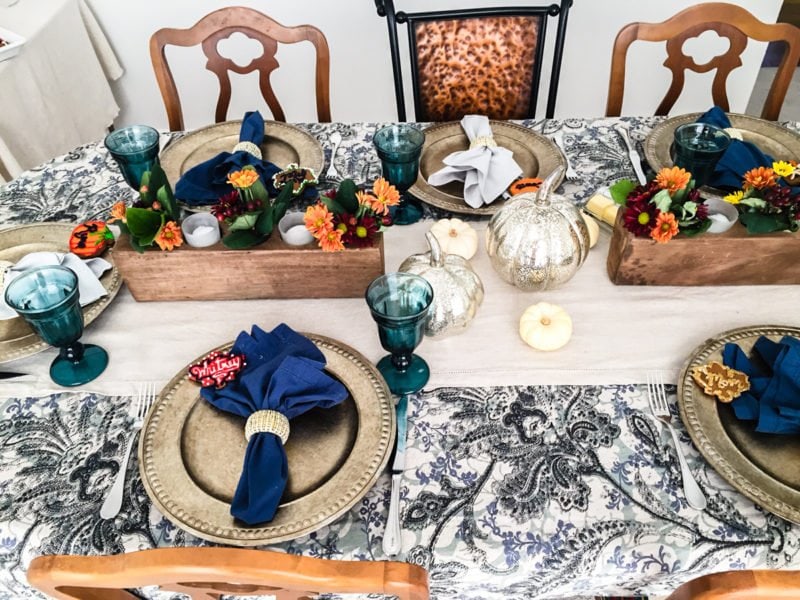 One of the best parts of the day for me where the games we played afterwards - my mom had purchased Speak Out and Say Anything and we LOVED them. Seriously - theses games are hilarious. I couldn't stop laughing during Speak Out (here's the evidence). Definitely consider asking Santa for these because they are great to play with a group!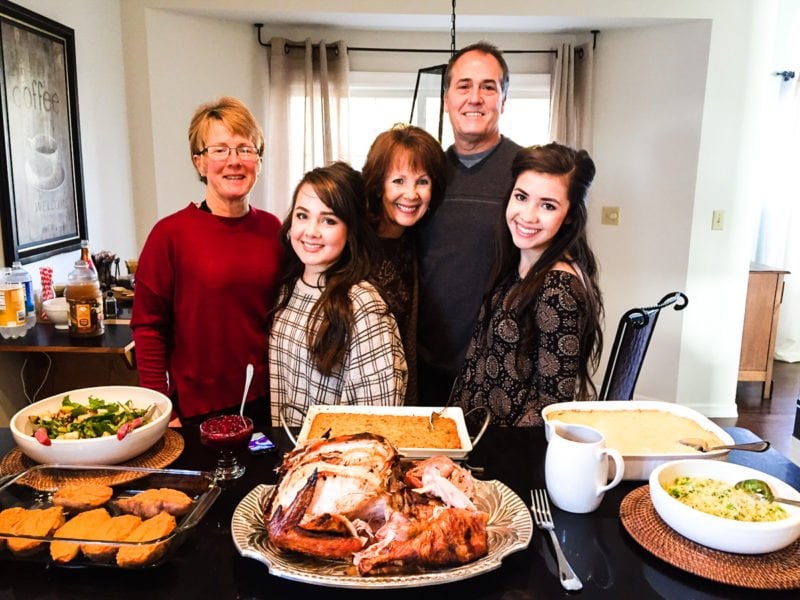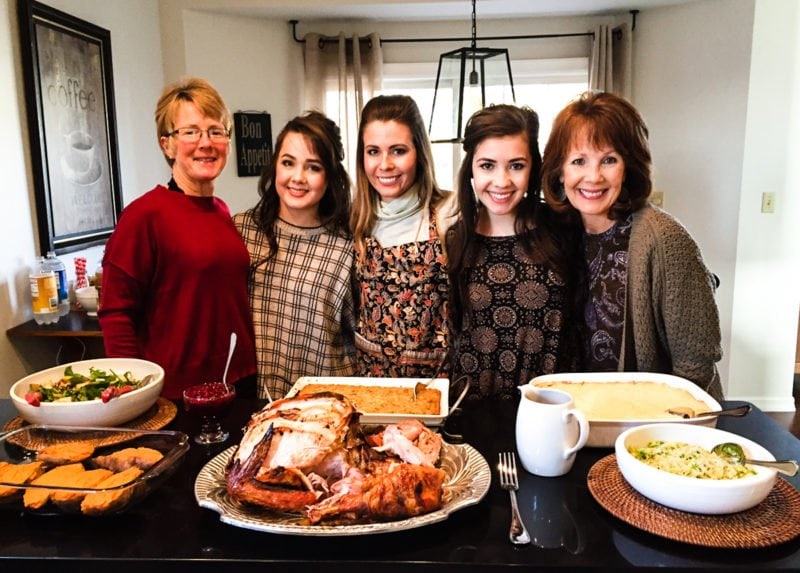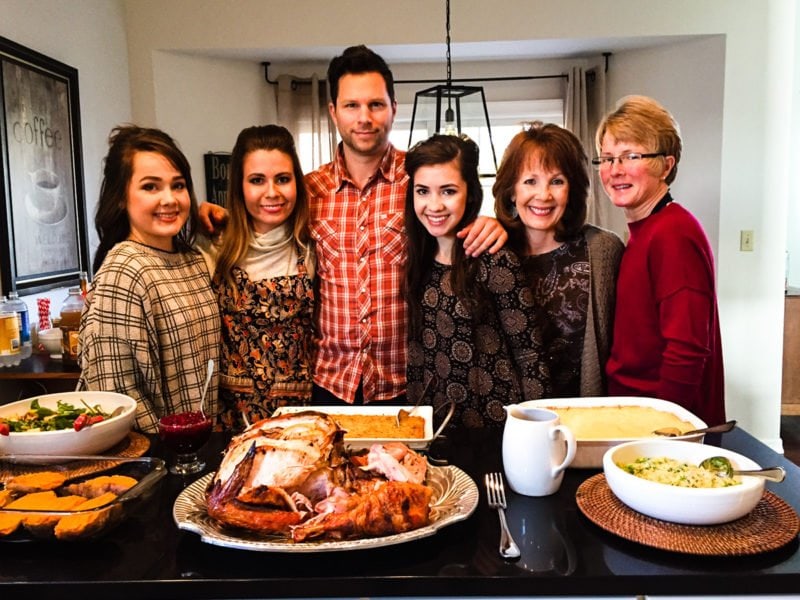 How was your Thanksgiving? I'd love to hear the yummy details in the comments below!