This page is dedicated to all things Recipes 2018! From menus, recipes, table decor, and even a DIY gift for the hostess, the ideas and inspiration are all right here – enjoy!
entertaining tips + menus
How to Plan a Holiday Hors D'oevres Party | This post gives my step-by-step process for planning a hors D'oevres party! From figuring out how many varieties of foods to serve to determining how many servings per person, and tips for achieving a good balance with the menu, I've got all the info you need here!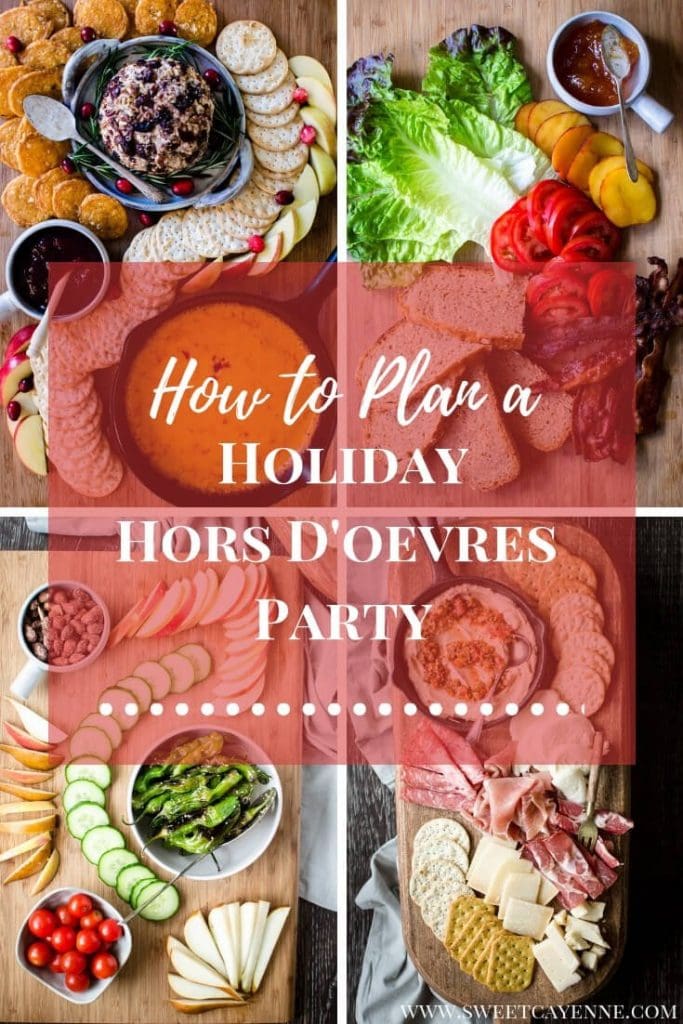 5 Christmas Morning Breakfast Ideas |  These breakfast menus are perfect for any holiday brunch or breakfast and are recipes I make every year! From make-ahead options to options that will feed a crowd, you are sure to find something here that's perfect for the occasion!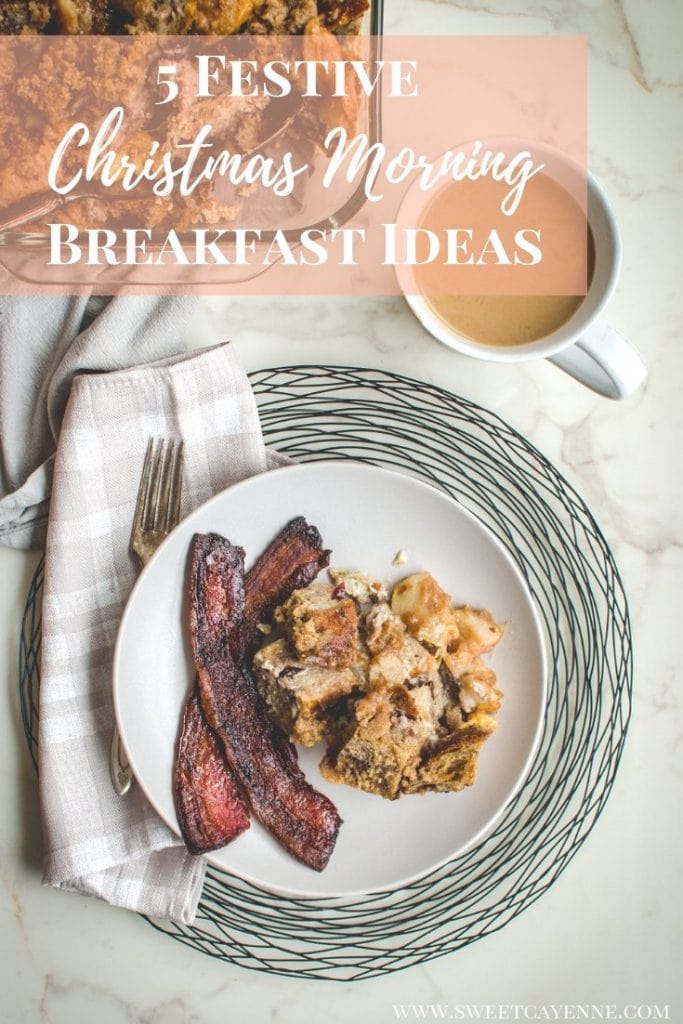 Make-Ahead Holiday Waffle Bar | This is holiday waffle bar guide is super festive, merry, make-ahead menu to serve on Christmas morning or as part of a holiday brunch!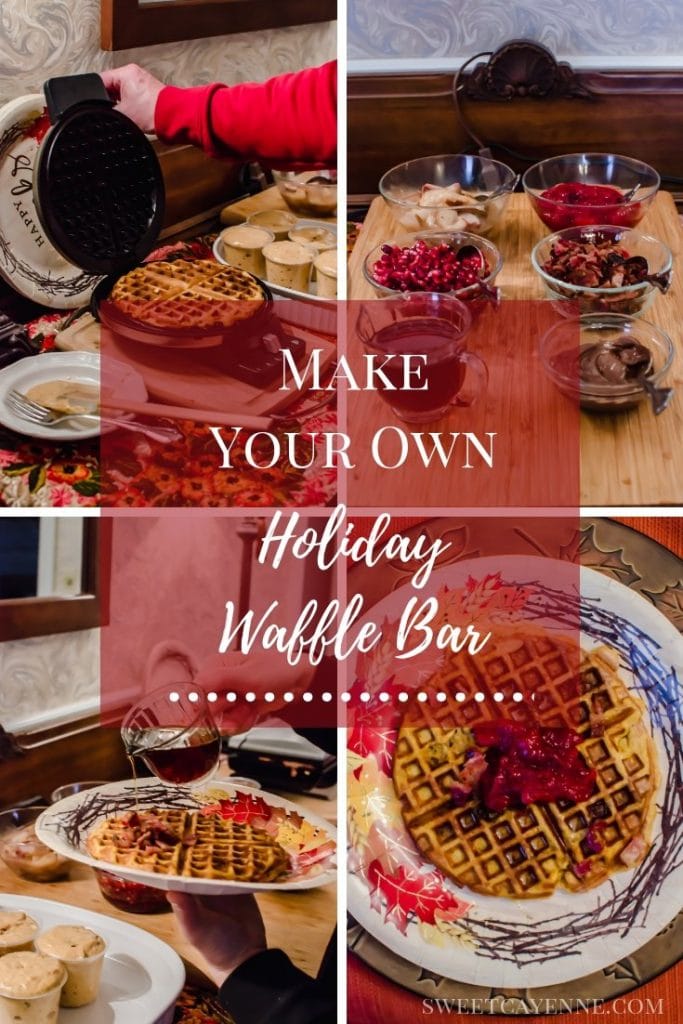 Game Night Essentials | This post is all things dedicated to GAME NIGHT! There's nothing my family enjoys more than a good board game, and we've discovered some amazing new ones over the past few years that I just HAVE to share! I don't know about you, but having game nights is one of my family's favorite pastimes when we get together for the holidays!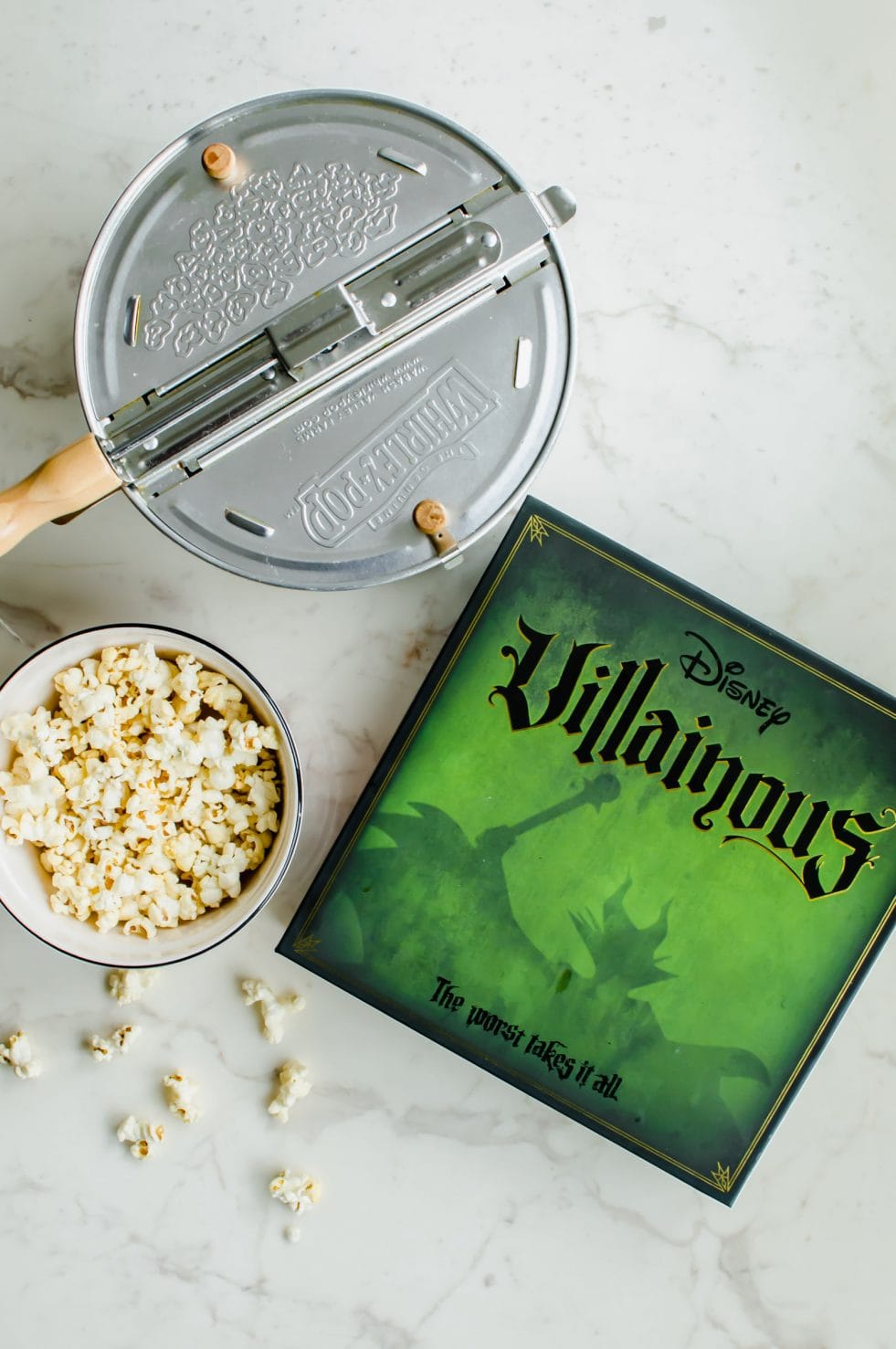 DIY gifts
Ranch Pretzel Bites | Ranch pretzel bites are addictive little nibbles of salty pretzels coated in a tangy ranch mix and baked to perfection. It's a great recipe to make a lot of for gifting or having on hand for holiday gatherings!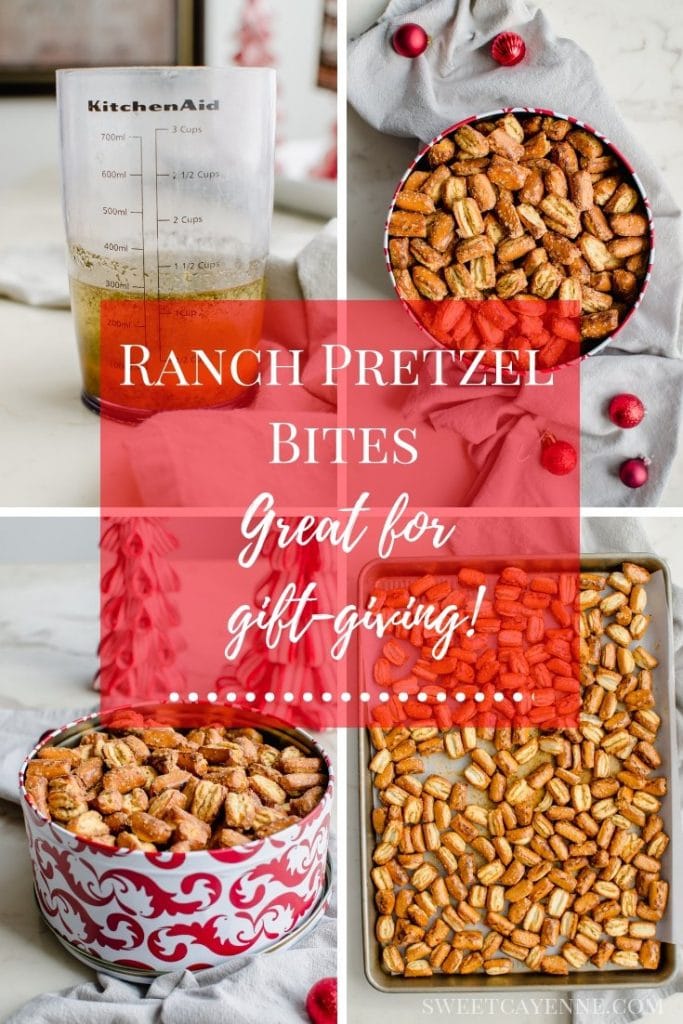 Spiced Apple Butter | This thick and velvety spiced apple butter is a delicious slow cooker apple butter recipe for canning and gift-giving. I love to make it during the holidays and enjoy all winter long!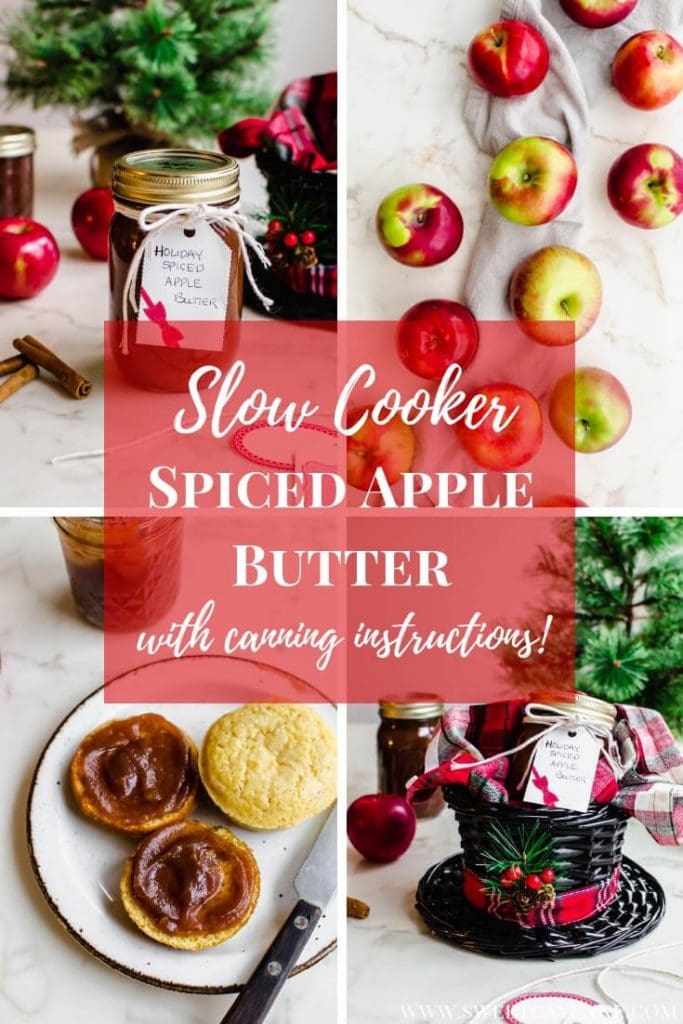 DIY Tea Tin Candle | This tutorial is for a homemade candle inside my favorite tea tin. This is a fun project to do with friends and makes a great gift for a foodie friend!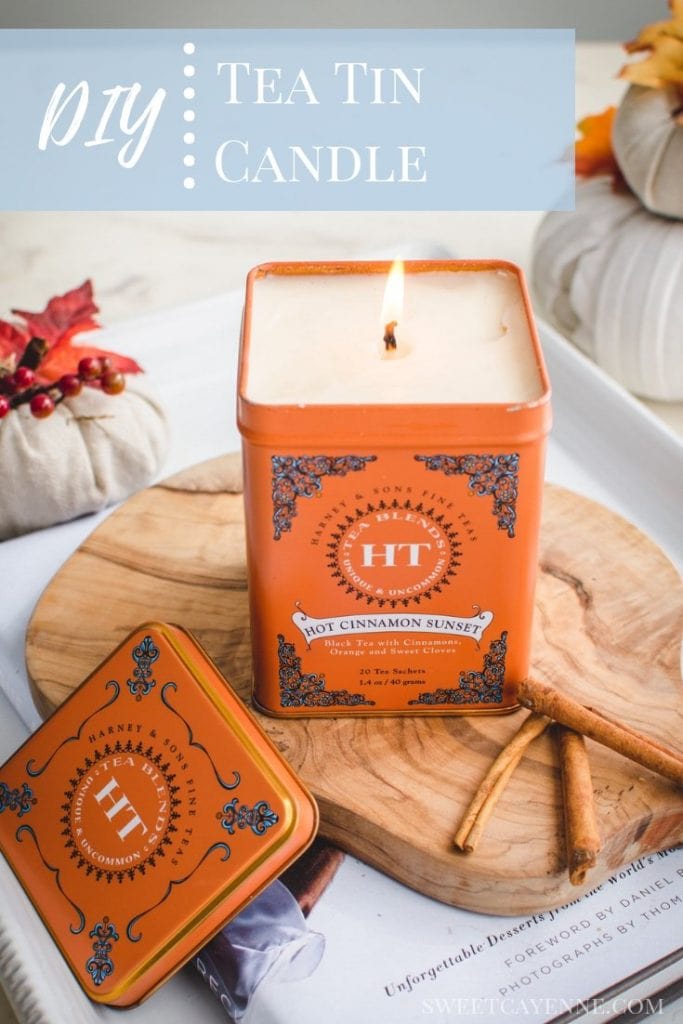 Peppermint Sugar Scrub | I love to make a batch of this easy sugar scrub every year and gift to family/friends, as well as keep some for myself! It feels so luxurious on the skin and smells amazing!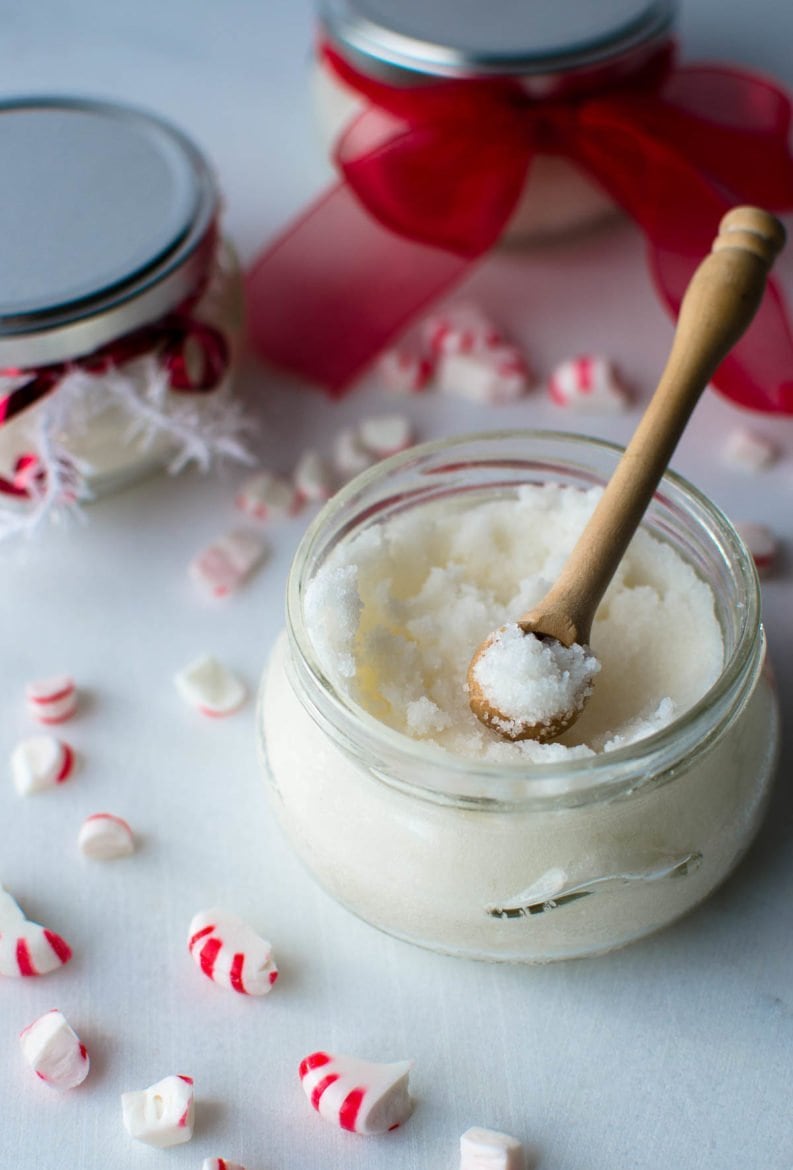 holiday recipes
Pesto Cheesecake Christmas Wreath | This adorable Pesto Cheesecake Christmas Wreath is the make-ahead appetizer recipe you need to impress at any holiday party!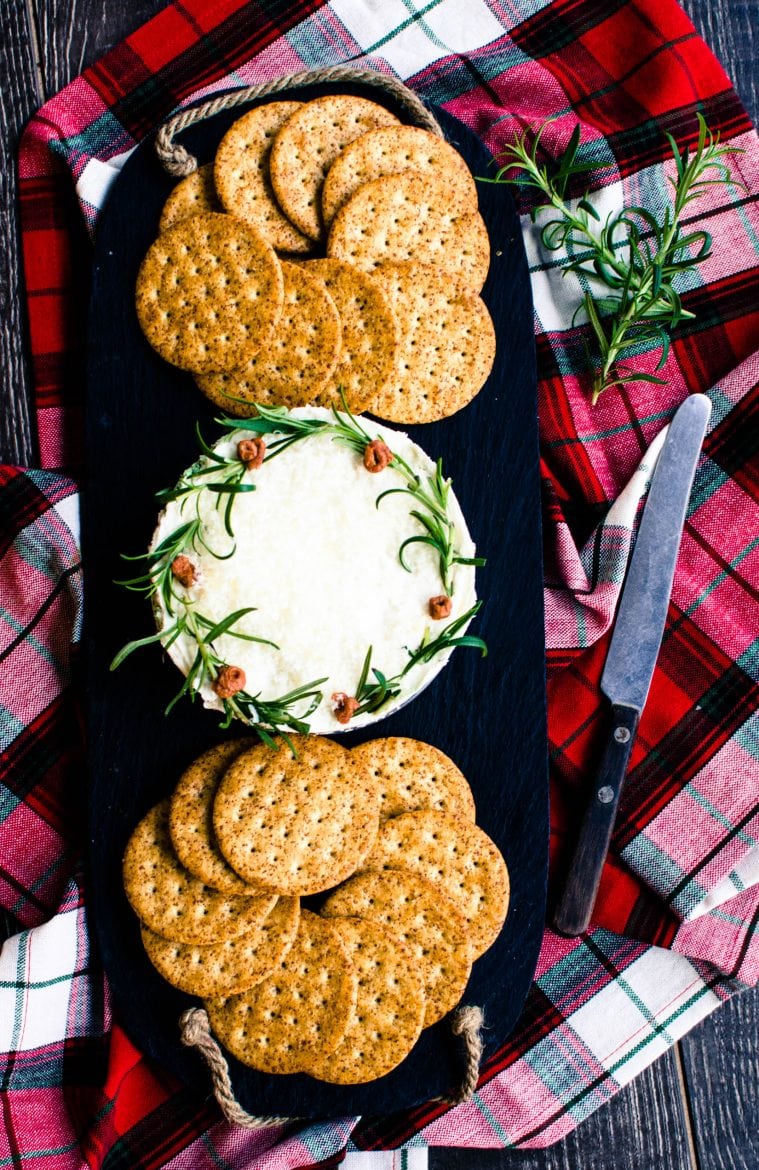 Baking Essentials: Tips for Creating an EPIC Cookie Tin | Learn how to achieve balance and variation in shape, texture, and flavor with these tips for putting together a Christmas cookie tin!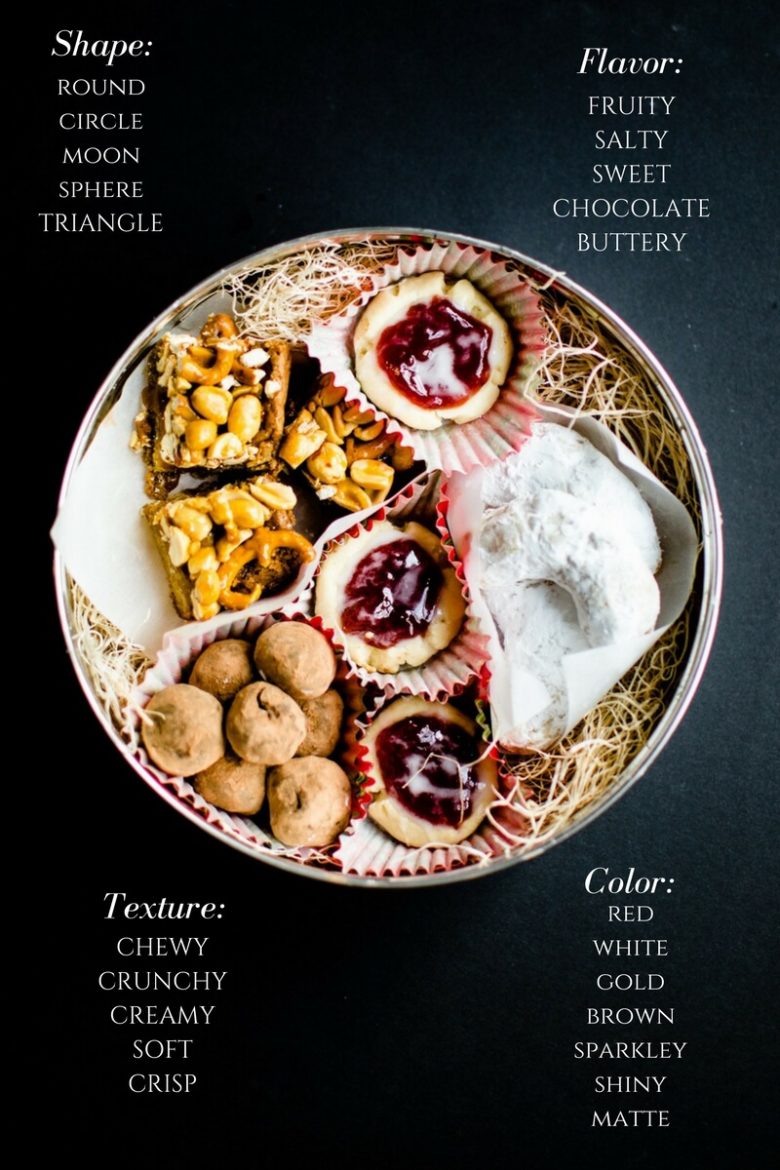 Festive Kale Salad | Year after year, I turn to this festive kale salad + tips on how to style a salad for a holiday party! While a salad may not be on the top of your list of things to include on your party menu, it WILL end up being a welcome option for many of your guests!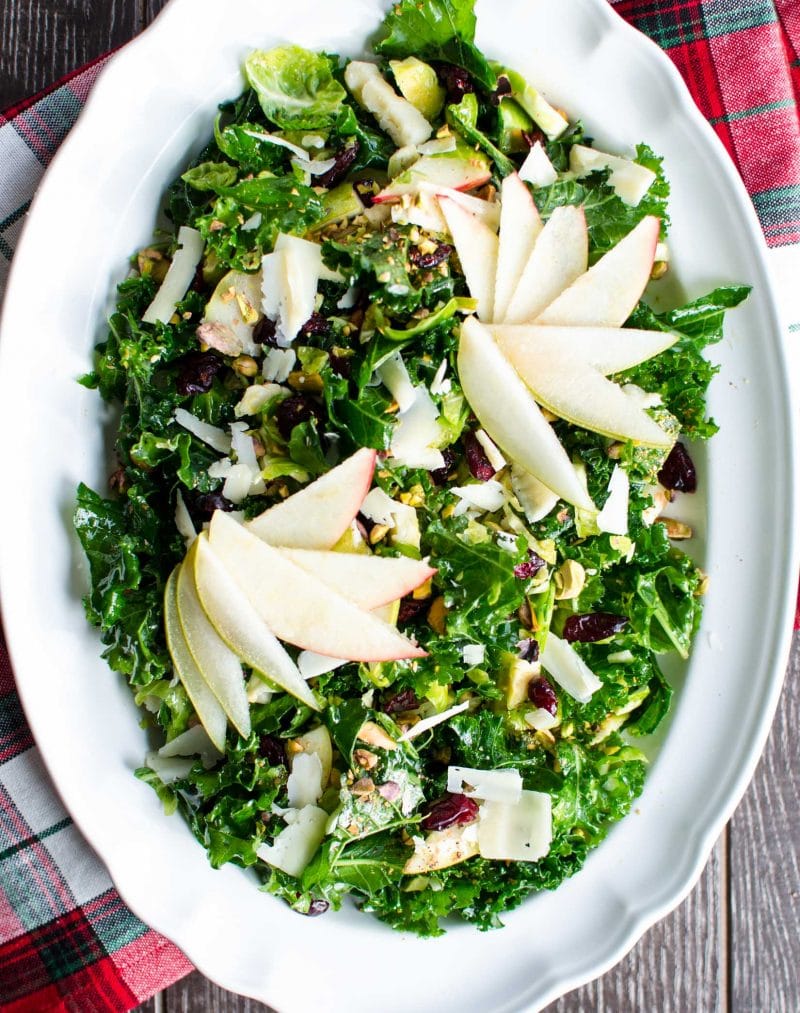 Holiday Party Pimento Cheese Board | This festive board features butter pimento cheese crackers, molten pimento cheese dip, a cranberry cheese ball, and lots of yummy accouterments!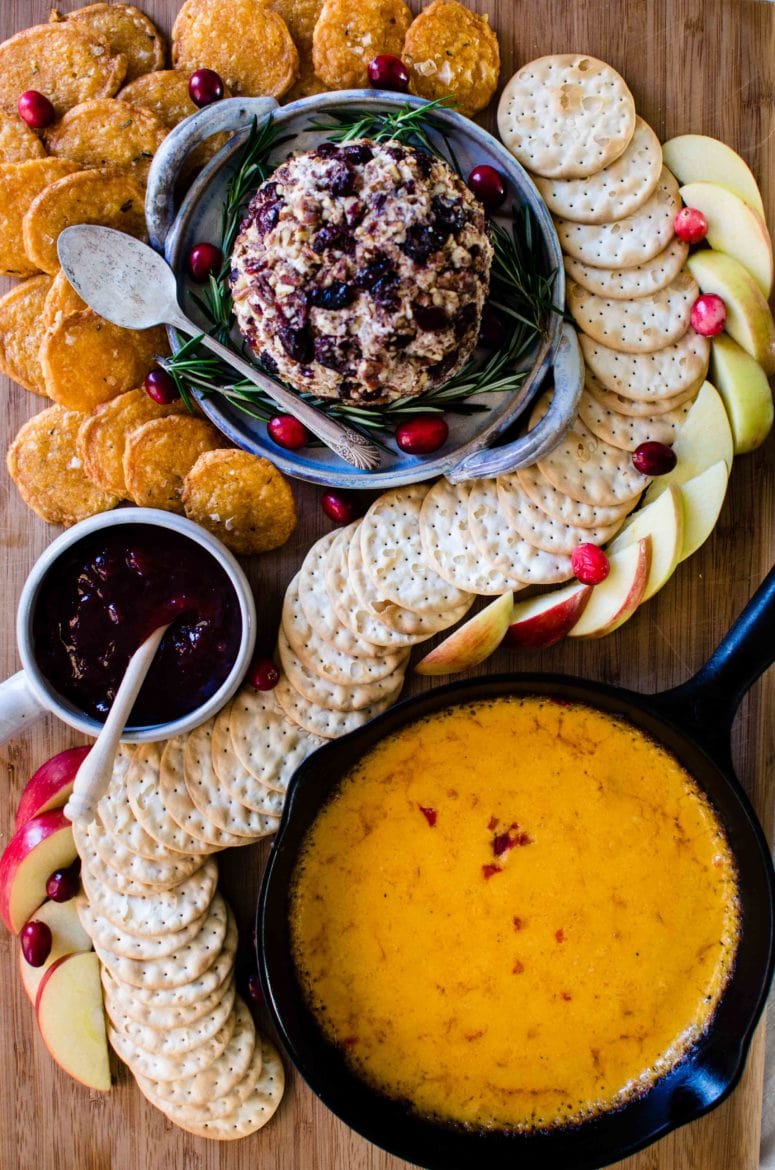 Spiced Tea | Spiced Tea is one of my favorite family recipes that I love to make when the weather is just too cold to bear! It's my favorite comfort when I have a cold, the winter blues, or just want to be cozy!
Dairy-Free Slow-Cooker Sipping Chocolate | A rich and luxurious dairy free hot chocolate made in a slow cooker! It is so rich you will call it "sipping chocolate!"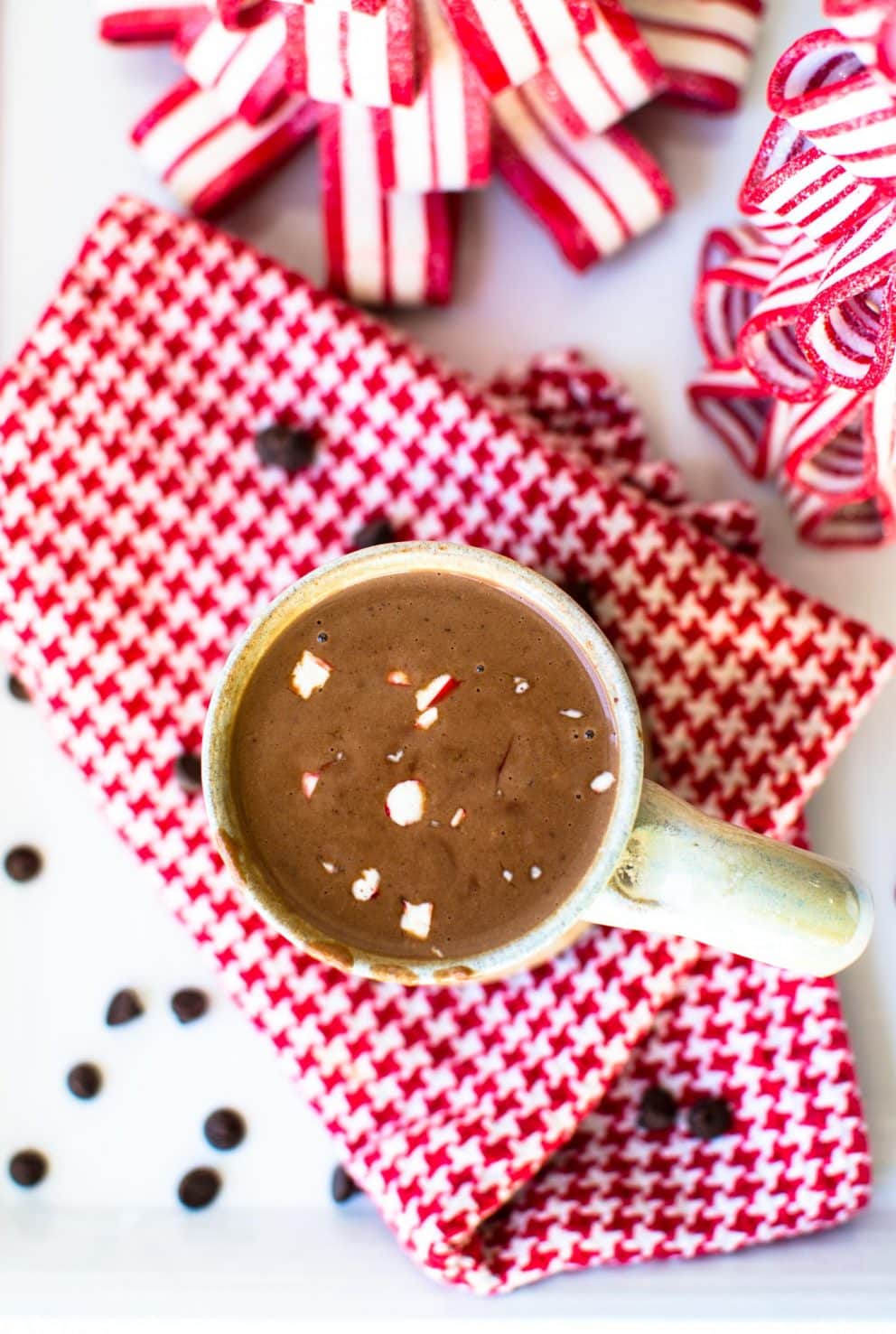 Back-Pocket Chocolate Fudge Cake | This post highlights my FAVORITE chocolate cake recipe  – it's dense, moist, loaded with chocolate, and insanely easy to make!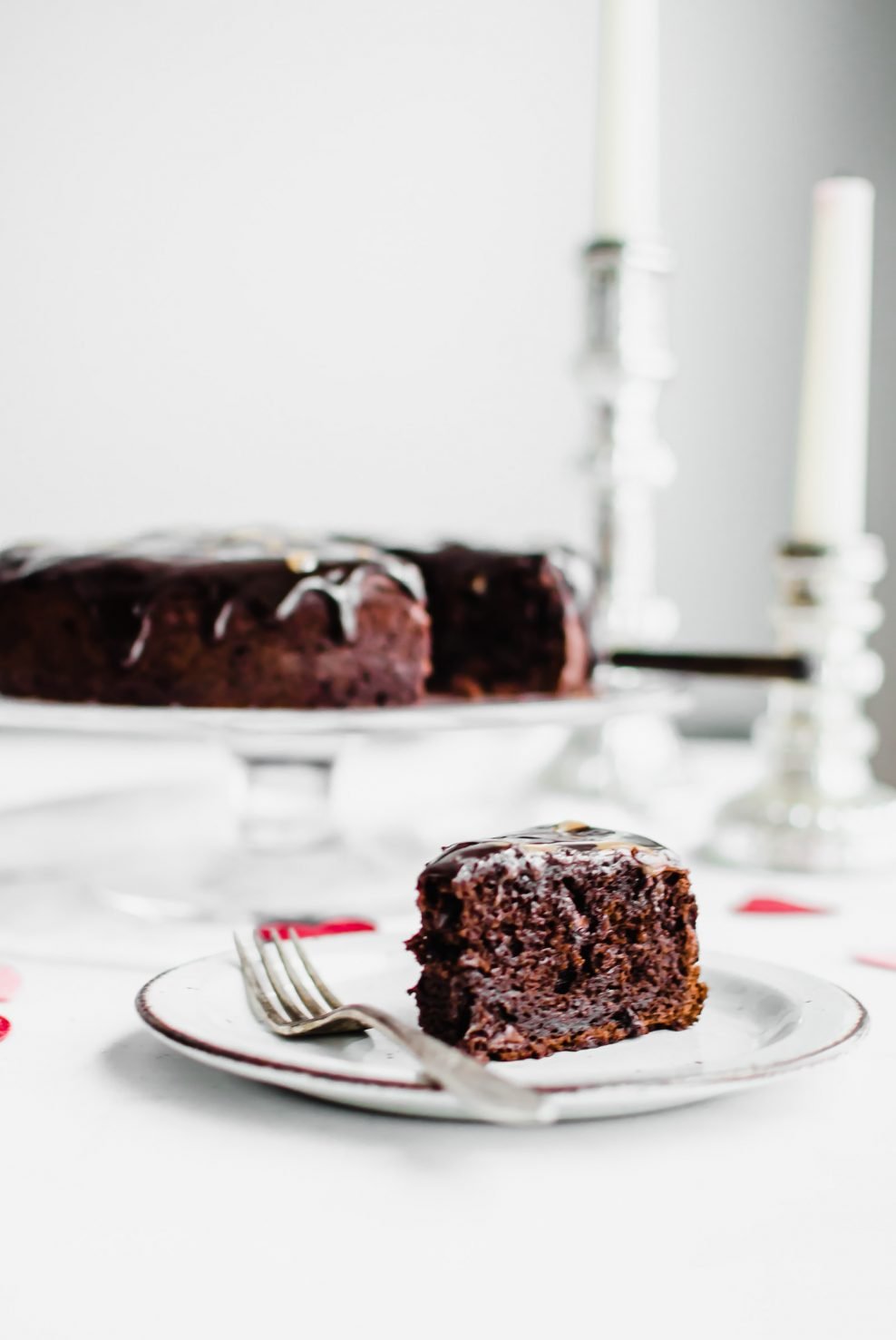 Christmas decor
2017 Christmas Decor | This is a little holiday home tour I've put together with scenes from my house at Christmas time this year, along with notes about the decor! I love reading this type of post on other blogs, so I thought it would be fun to put one together for my own home – enjoy!
2016 Christmas Decor | This post captures how we decorated our first home for Christmas – it was so nice to have more space to decorate, as we had been living in apartments for 3 years previously!