This Mango Chicken Curry is a special recipe that I was drawn to when reading the book Bread and Wine, by Shauna Niequist. Read on for more about the recipe and a book review!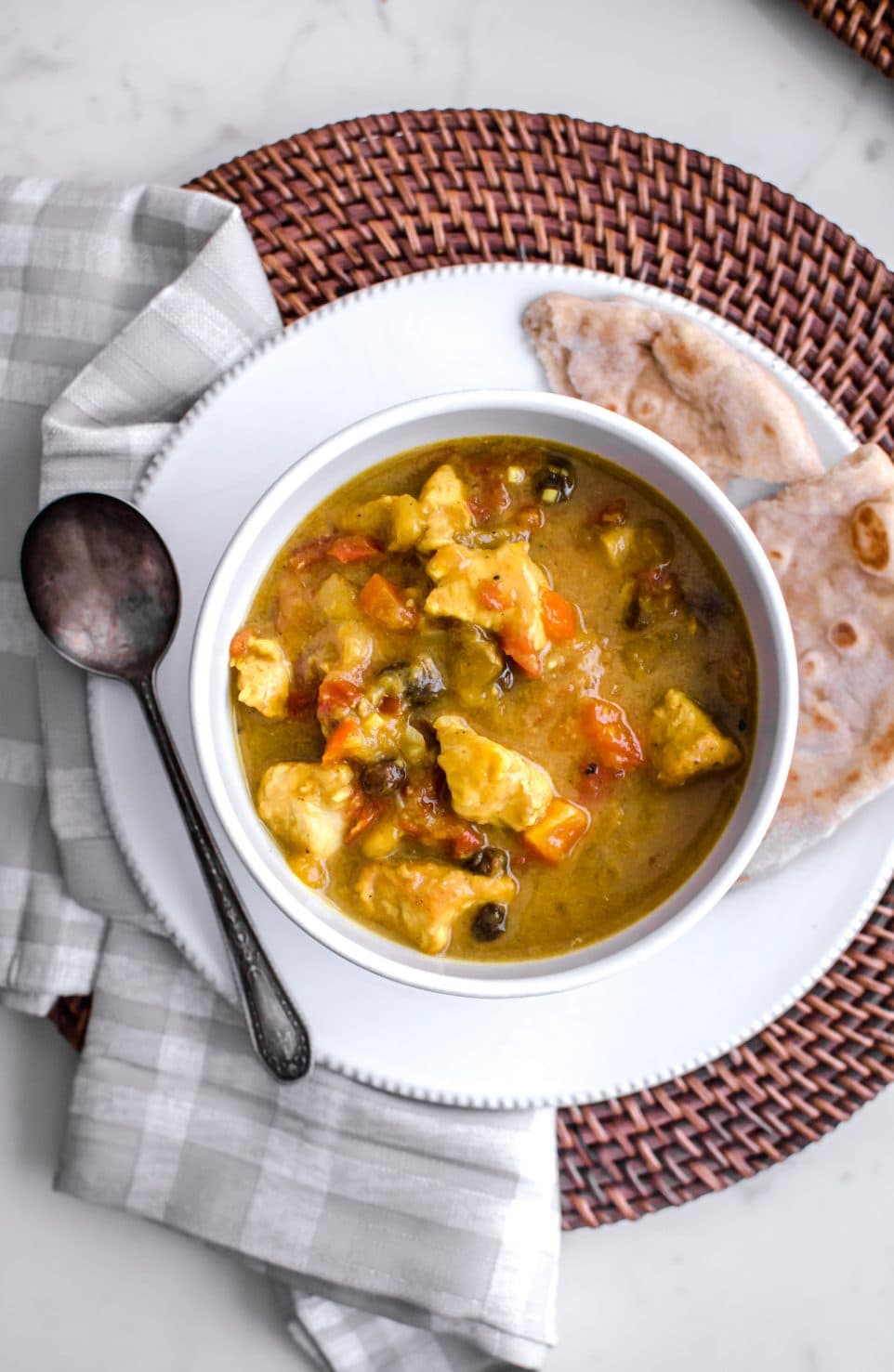 I love a good book - especially books about cooking and food stories! Reading is my favorite way to kick back and relax, and since getting Kindle a couple of years ago, I do it pretty much every night before I go to bed! One of my most recent reads is Shauna Niequist's Bread and Wine. It's a collection of stories that have a connection to building community and sharing life around the table. The book was lent to me in the most perfect way - by a friend that I'm getting to know more and more each week when we gather around her table for dinner and bible study. We are bonding over a common love of cooking and trying new foods, and love the chance we get each week to share a new dish with our group.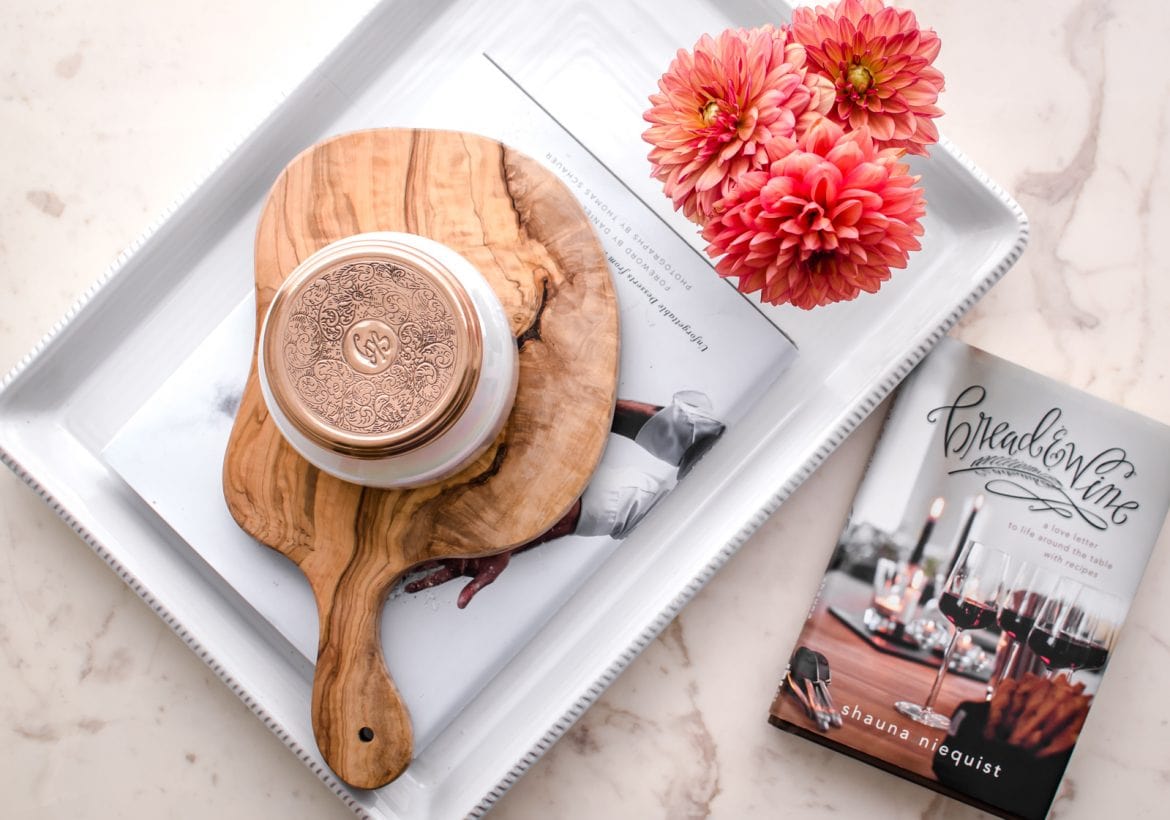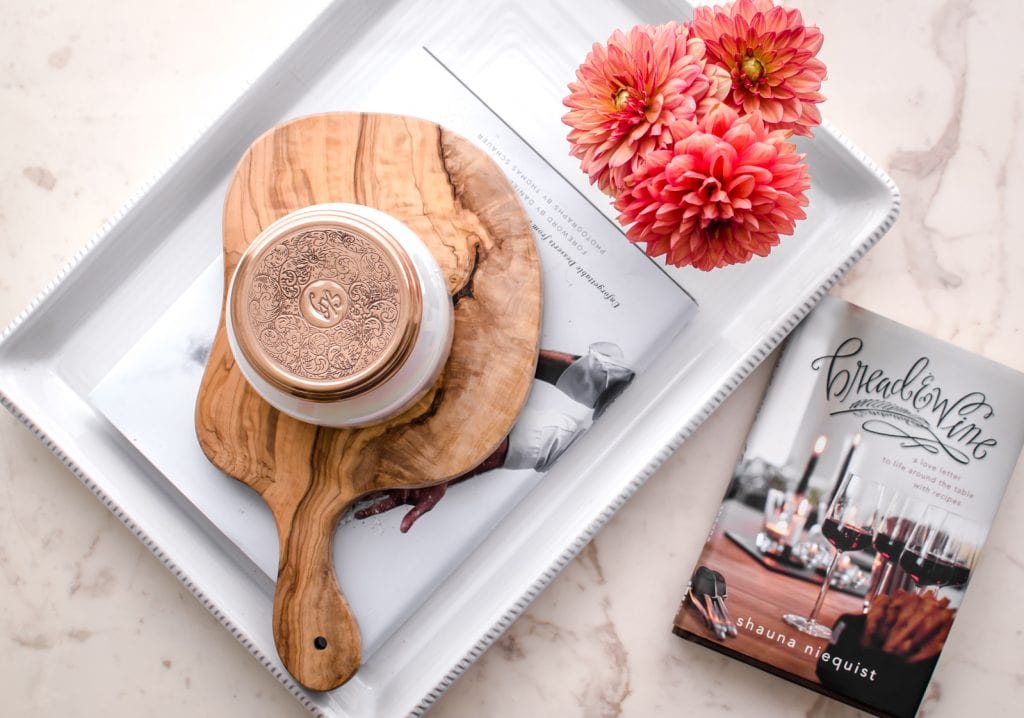 In Bread and Wine, Shauna shares stories that start from the point in life where she began to show love through cooking when she was a newlywed. Her entertaining efforts began with ordering lots of pizza and serving a salad on the side, because that's where she was in life and, at the end of the day, opening her home up in hospitality to others was what mattered most. She began a supper with close friends as a means of gathering around a shared love of food.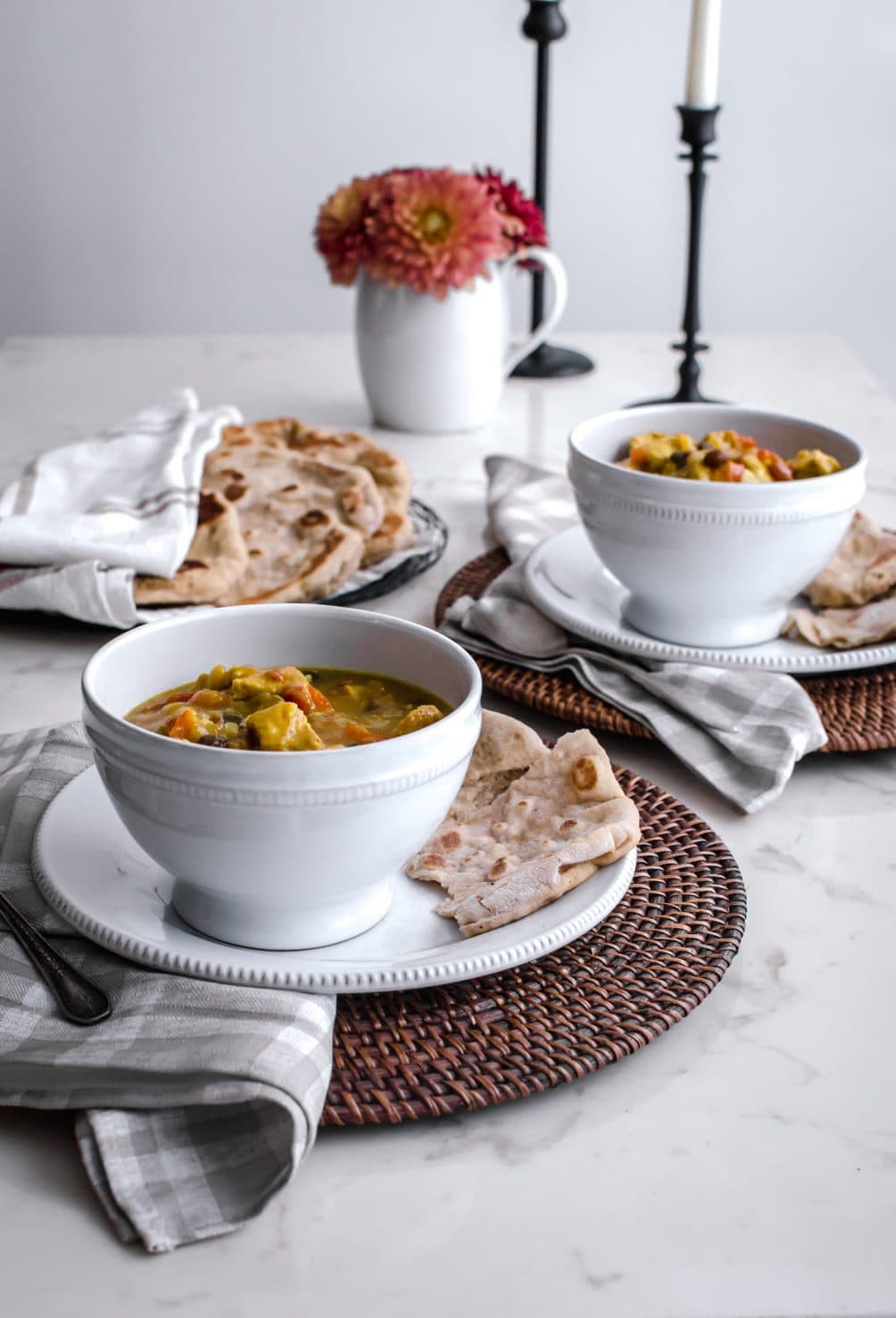 As time passed and her love for and knowledge of cooking grew, her menus expanded and developed. She learned how to make a basic risotto, then became confident in serving a steak dinner, developed an unexpected love for baking bread, and eventually began to create her own versions of favorite recipes. But as her skills developed and confidence in trying more "advanced" recipes grew, the goal of making people feel seen, known, and welcomed around her table was always constant. There was no need to impress, and sometimes hospitality meant scrounging around the pantry and throwing whatever was available together for the sake of fellowship.
Shauna's love of cooking and showing love by welcoming others to her table definitely resonated with me on a personal level. My love of cooking was born over constantly watching my mom and grandmother's show love for us by always having delicious, home-cooked and nutritious food at the ready. They were so good at doing this, and I will be forever grateful for the effort and sacrifice they put into loving us so well in that way. Ryan always asks me why I love to cook so much, and I'd have to say it's because of the deep joy and satisfaction I get from cooking for someone and then just watching them be at ease in my home and around my table. I love to cook for people and just let them escape a little bit from the busyness of the day as they enjoy a meal.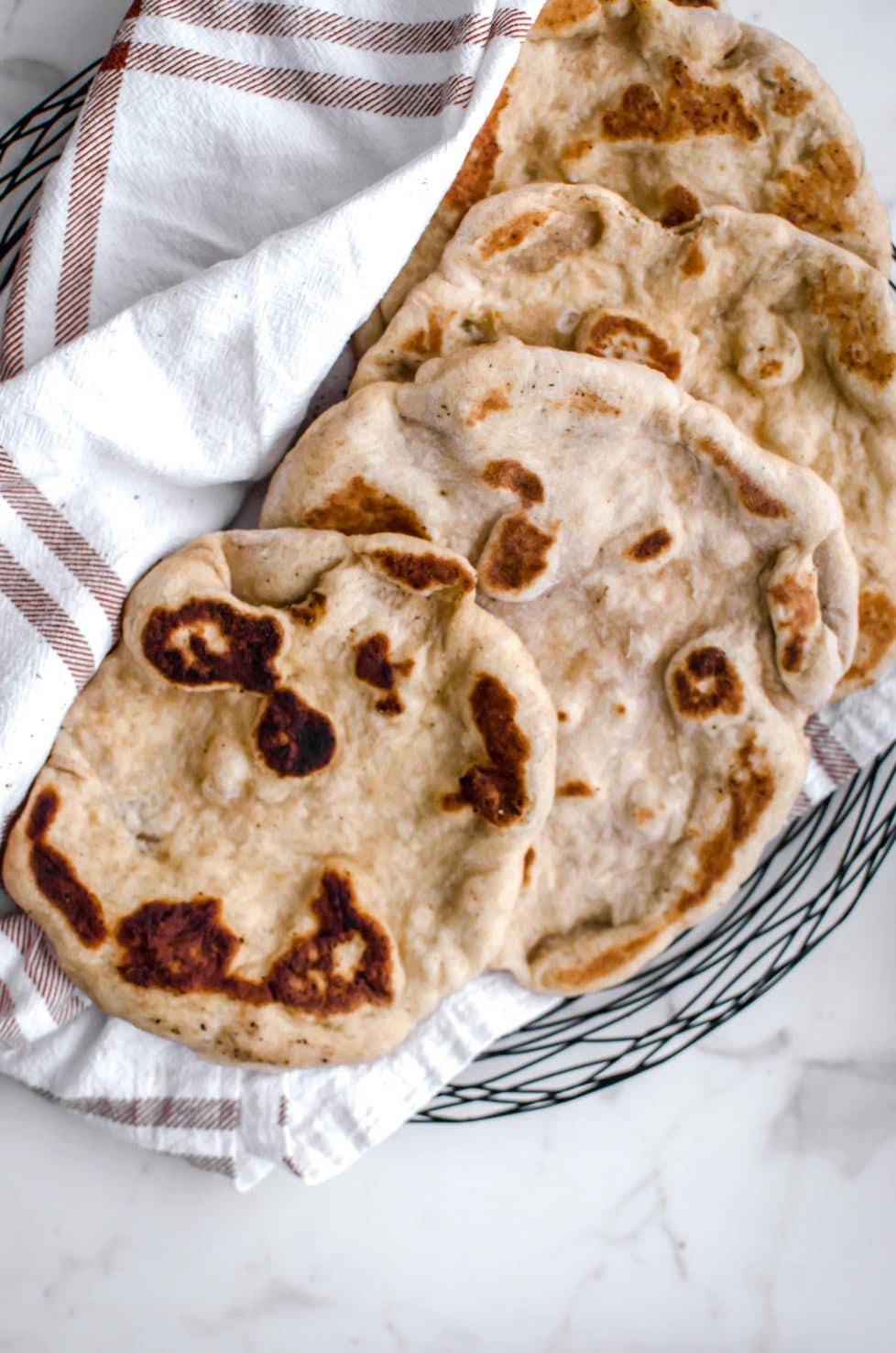 Tips
One of the recipes I was drawn to most while reading Bread and Wine was this Mango Chicken Curry. I had just had an amazing dining experience when we discovered the best butter chicken I've ever had at a local Indian restaurant, so Indian food was on my brain at the time! The addition of mangos and raisins to the curry sounded so intriguing, and it seemed like the perfect recipe to bridge the weird weather time that occurs between summer and fall.
While the recipe was delicious as written, below you'll find a few tips for serving and modifying the recipe in the future, if you'd like!
Traditionally you'd serve this curry with steamed basmati rice, but to lighten things up a bit (and so I could enjoy a hearty serving of naan), I served ours over steamed cauliflower rice.
This recipe could certainly be made in the slow cooker or Instant Pot. Just add the tomatoes, mangoes, and raisins in at the end and stir until heated through.
For cost savings or just added flavor, boneless skinless chicken thighs would be a nice substitute for the chicken breasts.
I think this recipe would be nice with a bit of coconut milk as part of the liquid, so I've included instructions for that in the recipe below.
Homemade naan bread will really make this meal extra special. I love this recipe from Gimme Some Oven, and make pizzas with the leftover naan later in the week.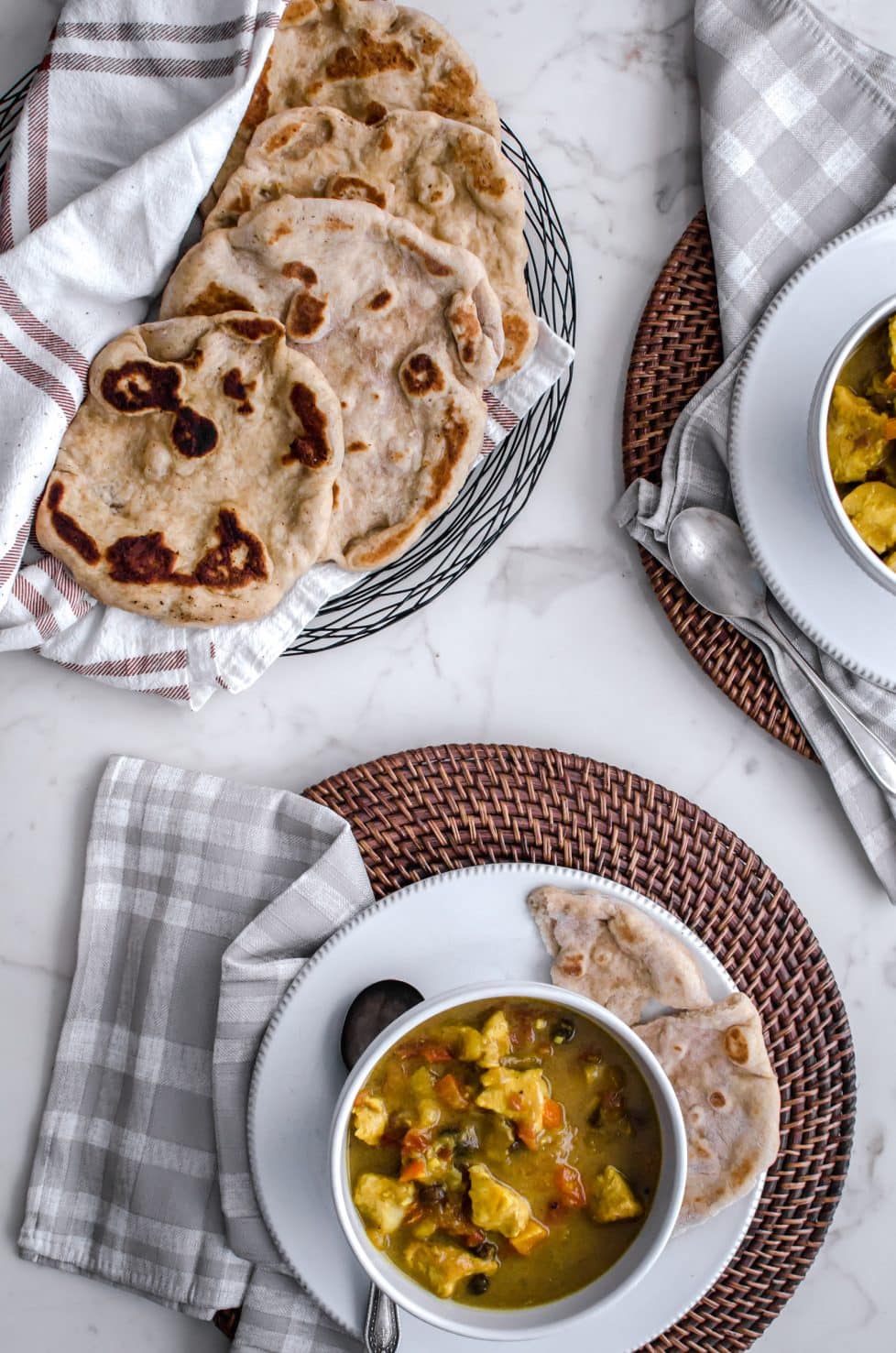 Also, I had a lot of fun styling the table scene for this particular recipe shoot - it's more styled than usual, but I was just in a fancy mood at the time! A lot of the items in the photos are some of my favorite neutral pieces that can be used throughout the year, so I've included the links below for the dishware if you'd like to check them out!
Similar Recipes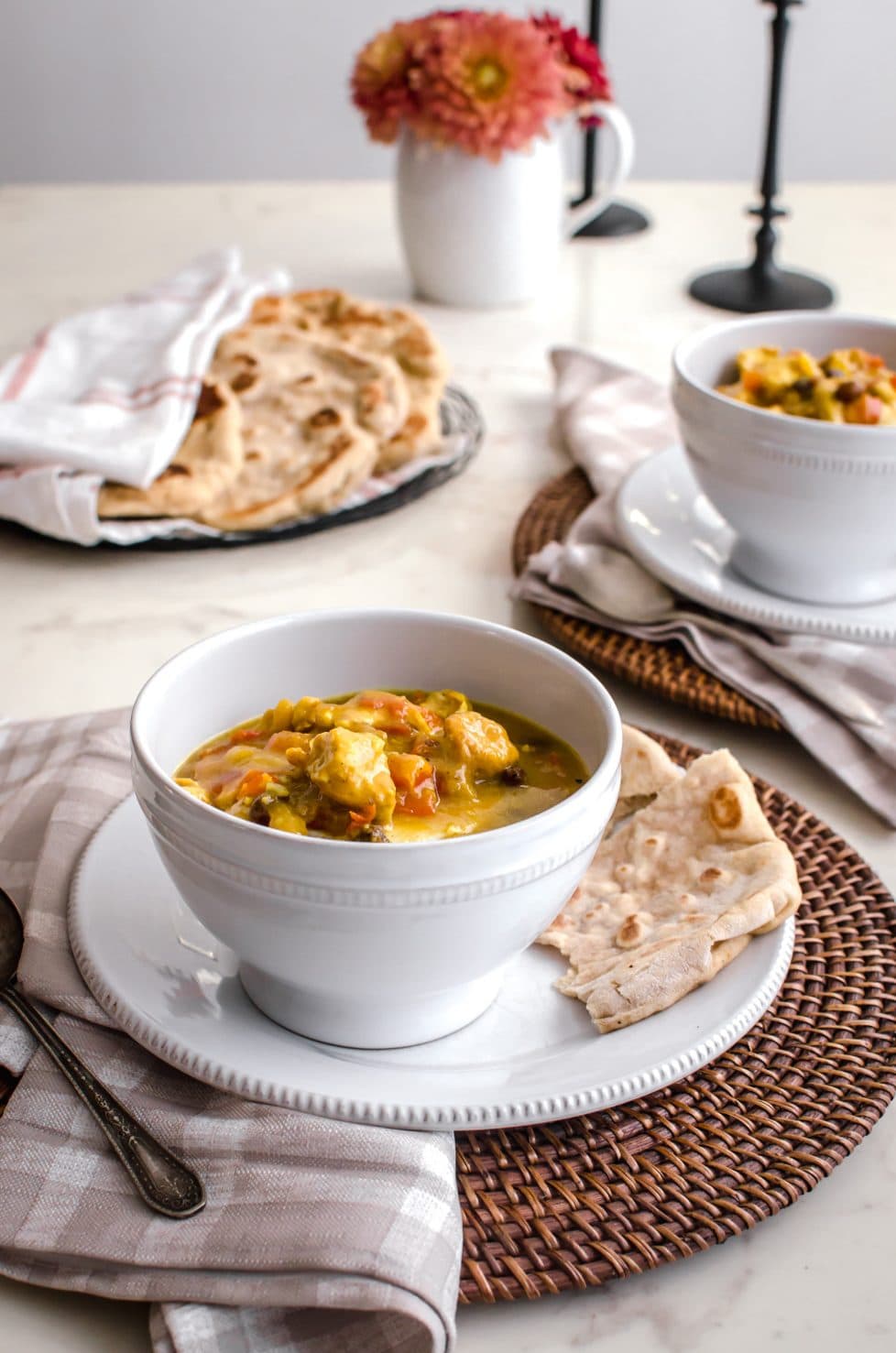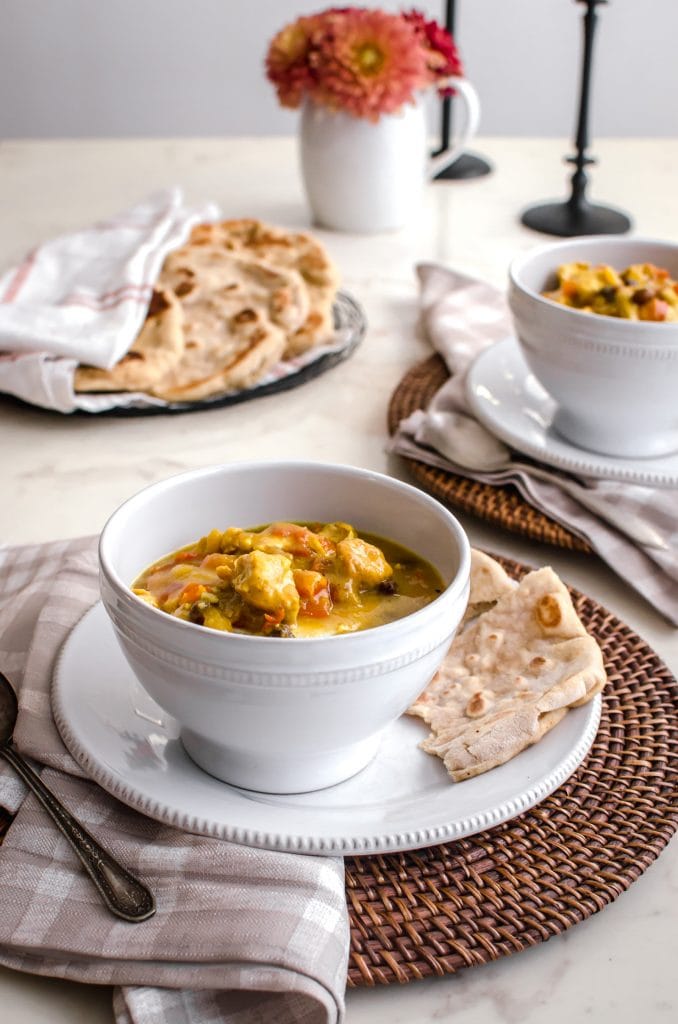 Are you ready to get make this Mango Chicken Curry? Good! I'm so excited for you to try this recipe. Once you get the chance to make it, please let me know how it turns out for you!
Leave a comment and rate the recipe below. This will help me with the creation of future recipes!
I'd also love to feature your creation in my weekly newsletter, so you can upload a photo to Instagram with the tag @sweetcayenne5 to be featured! Quick and easy recipe videos are available on my YouTube channel, and lots of menu inspiration on my Pinterest boards.
Recipe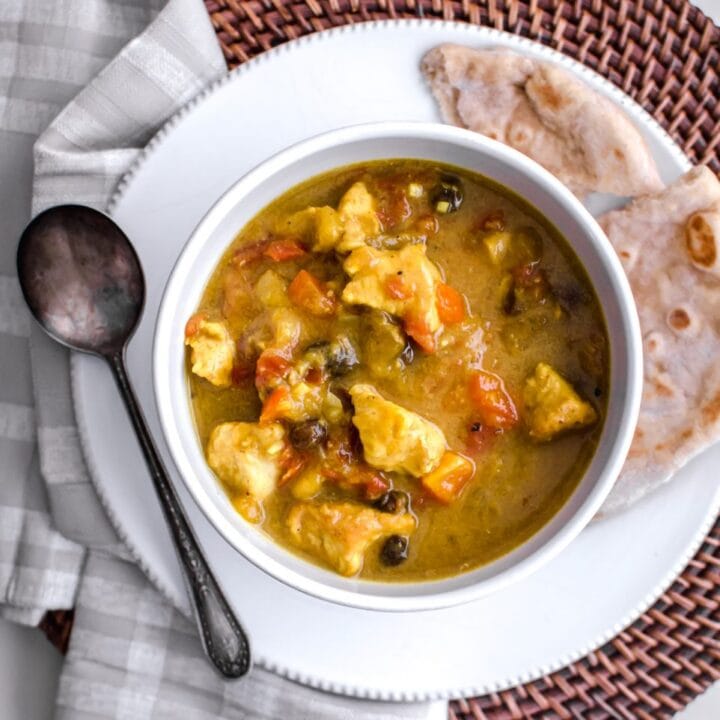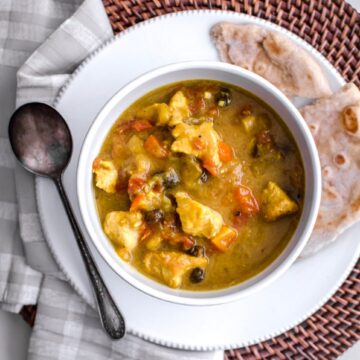 Mango Chicken Curry
This Mango Chicken Curry is a special recipe that I was drawn to when reading the book Bread and Wine, by Shauna Niequist.
Print
Pin
Rate
Ingredients
2

tablespoons

all-purpose flour

1

teaspoon

salt

¼

teaspoon

cayenne pepper

2

tablespoons

curry powder

2

pounds

boneless skinless chicken breasts, cut into 1'' pieces

2

tablespoons

canola oil

¼

cup

chopped shallot, about 1 large shallot

1

whole

red bell pepper, chopped into ¼'' pieces

2

teaspoons

minced garlic

1

tablespoon

minced fresh ginger

4

cups

chicken stock

(I love Kitchen Basics brand)

¼

cup

raisins

2

whole

Roma tomatoes, seeded and diced into ¼'' pieces

1

large

mango, pitted and diced into ¼'' pieces

1

tablespoon

fresh lime juice

3

tablespoons

fresh cilantro, chopped

3

tablespoons

fresh basil, chopped

chopped

Optional: replace 1 cup of the chicken stock with a 14.5 ounce can of coconut milk

Serving suggestions: steamed basmati rice or cauliflower rice and naan bread
Instructions
In a shallow dish, combine the flour, salt, cayenne and curry powder with a fork. Place the chicken pieces in the flour mixture and toss with the fork to coat.

Place a large Dutch oven or heavy-bottomed pot over medium-low heat.

Add the oil to the pot. Add the chicken and saute until golden brown, about 4 minutes. Remove the chicken from the pan and transfer to a plate.

Add the shallot and bell pepper and cook until fragrant and translucent, about 5 minutes, stirring often. Add the garlic and ginger and stir to heat until fragrant, about 30 seconds.

Add the chicken stock (and coconut milk, if using) in a steady stream, while stirring constantly to scrape up any brown bits in the bottom of the pan.

Add the chicken back to a pot and bring the mixture to a simmer over medium heat. Reduce heat to low and simmer for about 30 minutes or until the liquid has reduced by a third.

Stir in the raisins, tomato, and mango, and simmer on low for another 10 minutes.

Remove the pot from heat and stir in the lime juice, cilantro, and basil. Serve hot over rice with naan bread on the side.

Leftovers will keep in the fridge up to 3 days and taste even better!
Serving:
1
Serving
|
Calories:
420
kcal
|
Carbohydrates:
20.9
g
|
Protein:
46
g
|
Fat:
16.7
g
|
Saturated Fat:
3.6
g
|
Cholesterol:
135
mg
|
Sodium:
1032
mg
|
Potassium:
694
mg
|
Fiber:
2.1
g
|
Sugar:
13.8
g
|
Calcium:
20.9
mg
|
Iron:
3
mg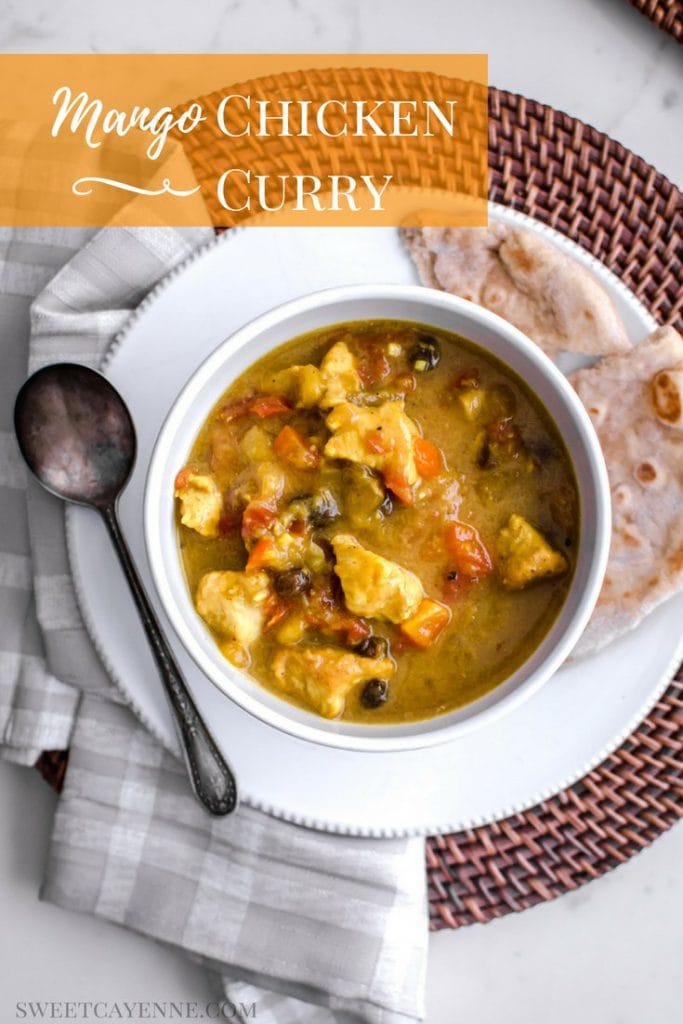 Pin this, pretty please!