Today I'm going to show you how to make one of my favorite nut butters at home - Salted Maple Pecan Butter! This pecan butter is made from all-natural ingredients and packed full of whole-food nutrition.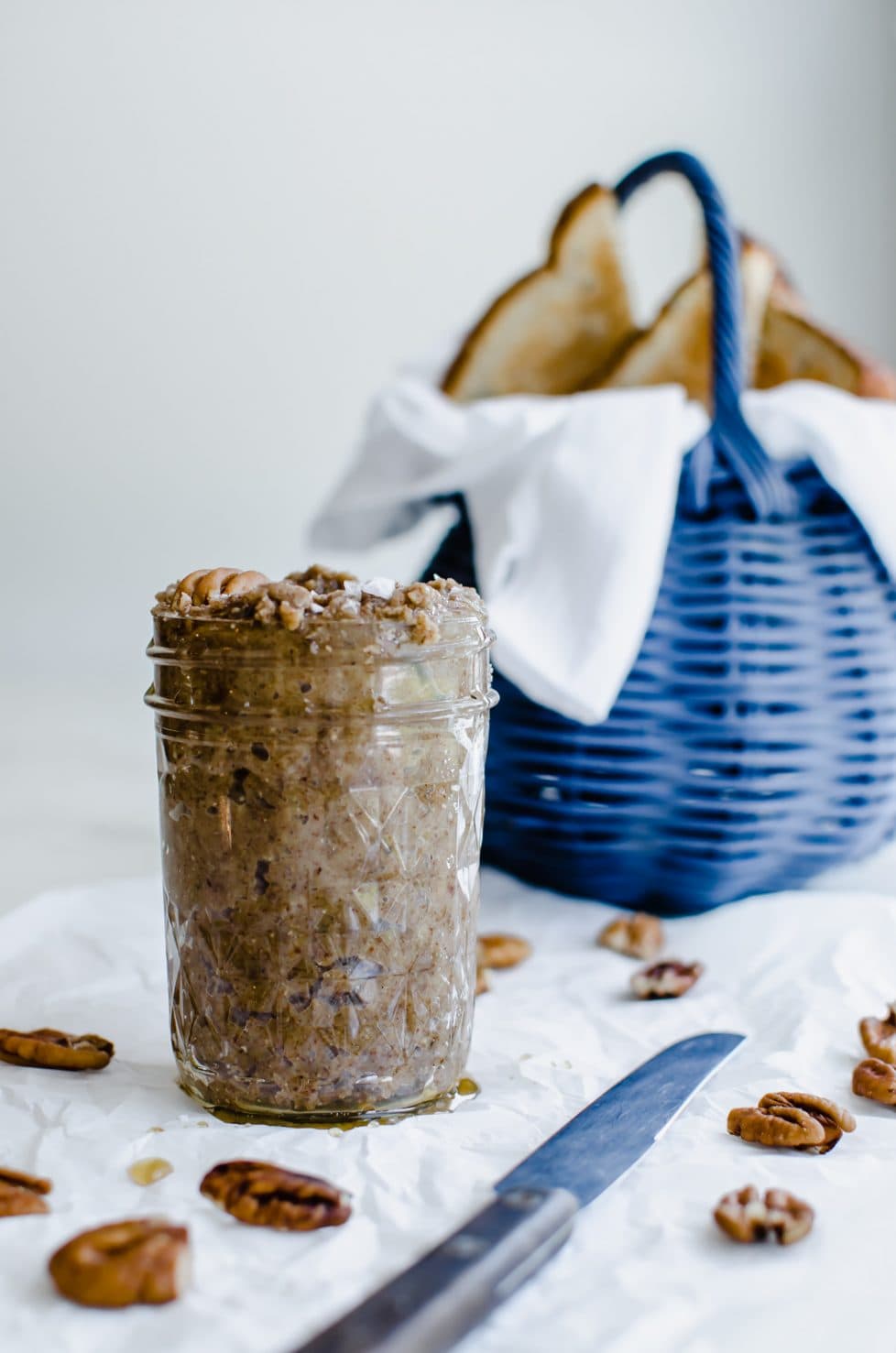 Jump to:
Nut butters are some of my very favorite condiments and make their way into quite a few dishes in my kitchen. Whether it be a simple slice of toast, a filling baked oatmeal, a smoothie, muffin/bread, sauce/dressing, or a cookie, I always seem to find many ways to use up whatever type of nut butter I have on hand! While I've always been a big fan of good ol' peanut butter, I definitely like to switch things up and use a different nut butter from time to time, and lately I've really been enjoying pecan butter!
Video
These days, it seems like you can buy a nut butter spread from just about any type of nut. The more common ones you see in the grocery store are likely peanut butter, almond butter, cashew butter, and hazelnut chocolate spread. But if you find yourself in a fancy pants grocery store like Whole Foods, you'll see pistachio butter, macadamia nut butter, and perhaps pecan butter in certain locations. The down side is, a lot of these uncommon nut butters will cost you a pretty penny - typcally $10-18 per jar! That's why you should venture into making your own nut butters at home if you haven't already - the cost savings will be well worth the minimal effort it takes!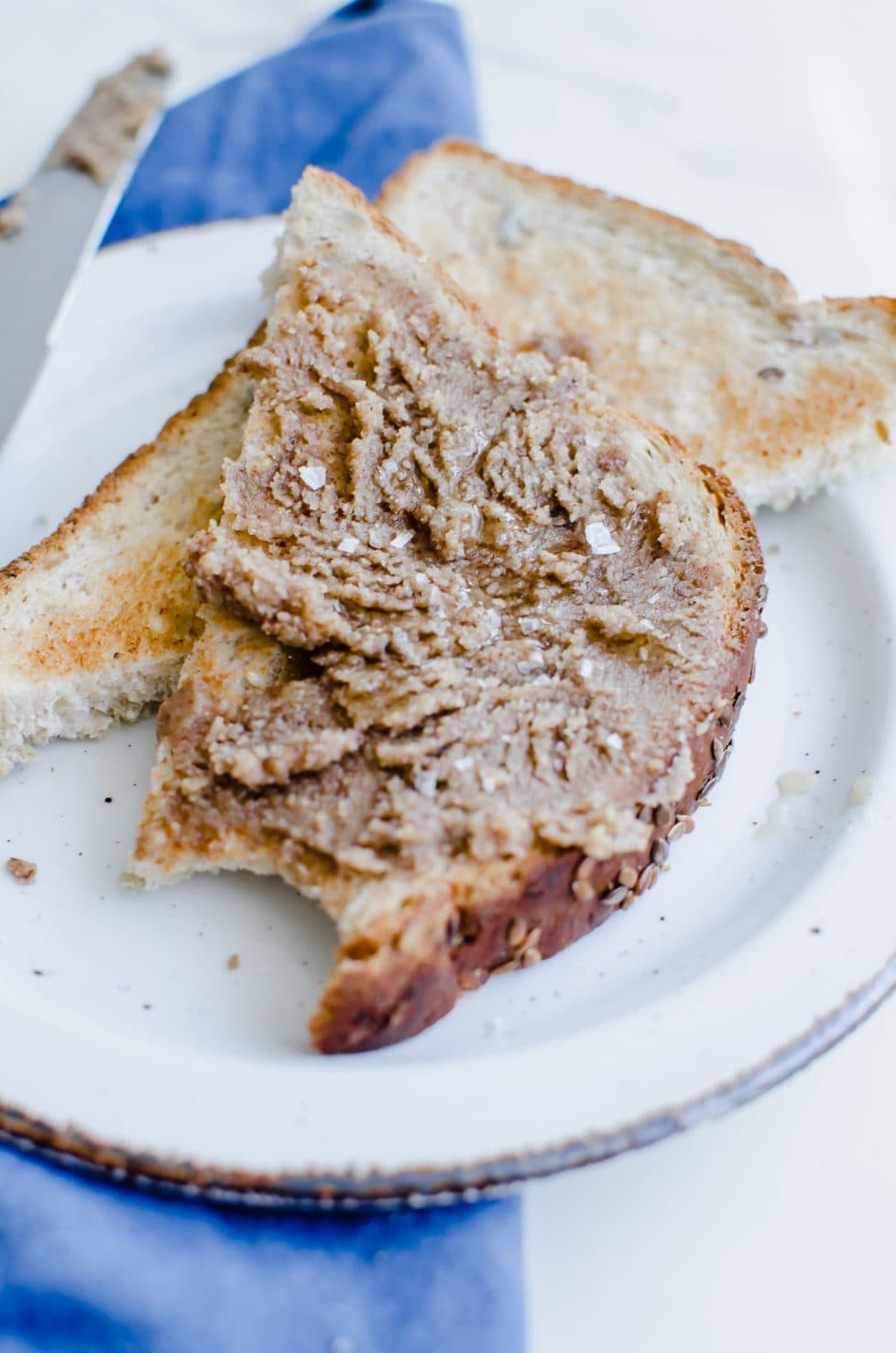 Make your own nut butter at home is amazingly simple - all you need are a food processor and.....drumroll please......NUTS! My pecan butter recipe simple uses toasted pecans, a little maple syrup, and a sprinkling of sea salt. Toasting the pecans before grinding them up has a few benefits that can't be ignored:
Toasting helps remove the "raw" flavor from the nuts and results in a better texture overall.
The heat from toasting helps release some of the oils more readily from the pecans, which makes them easier to blend into a butter.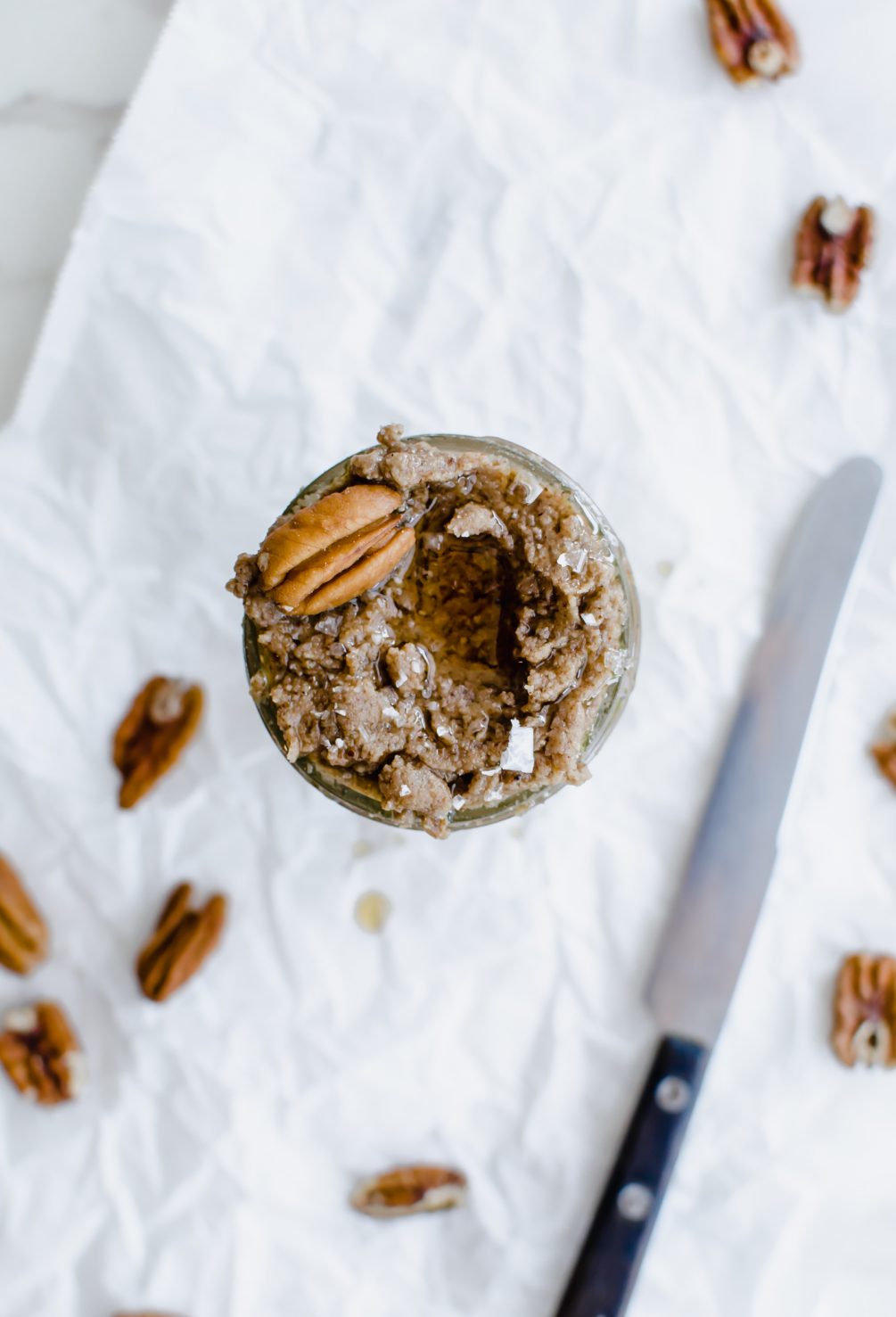 Nutrition
In addition to cost savings, making pecan butter at home can also have benefits in the area of nutrition! This is because you have complete control over what goes into the nut butter: how much salt is added, whether or not to add oil and sweeteners. When it comes to calories, fat, protein and fiber, peanut butter still takes the cake. Out of all the nut butters, it has the fewest calories but the highest amount of protein and fiber. Pecan butter has slightly more calories, less protein and fiber, but less saturated fat and a different profile of healthy fats. Please don't let this confuse you about what nut butter to choose! One of the main factors of enjoying foods in a healthful way is having VARIETY - changing things up from time to time is a good thing!
Below is a comparison chart of the nutrition profiles of different nut butters - these numbers represent the nutrition for two tablespoons of each nut butter (Source - Cooking Light | United States Department of Agriculture):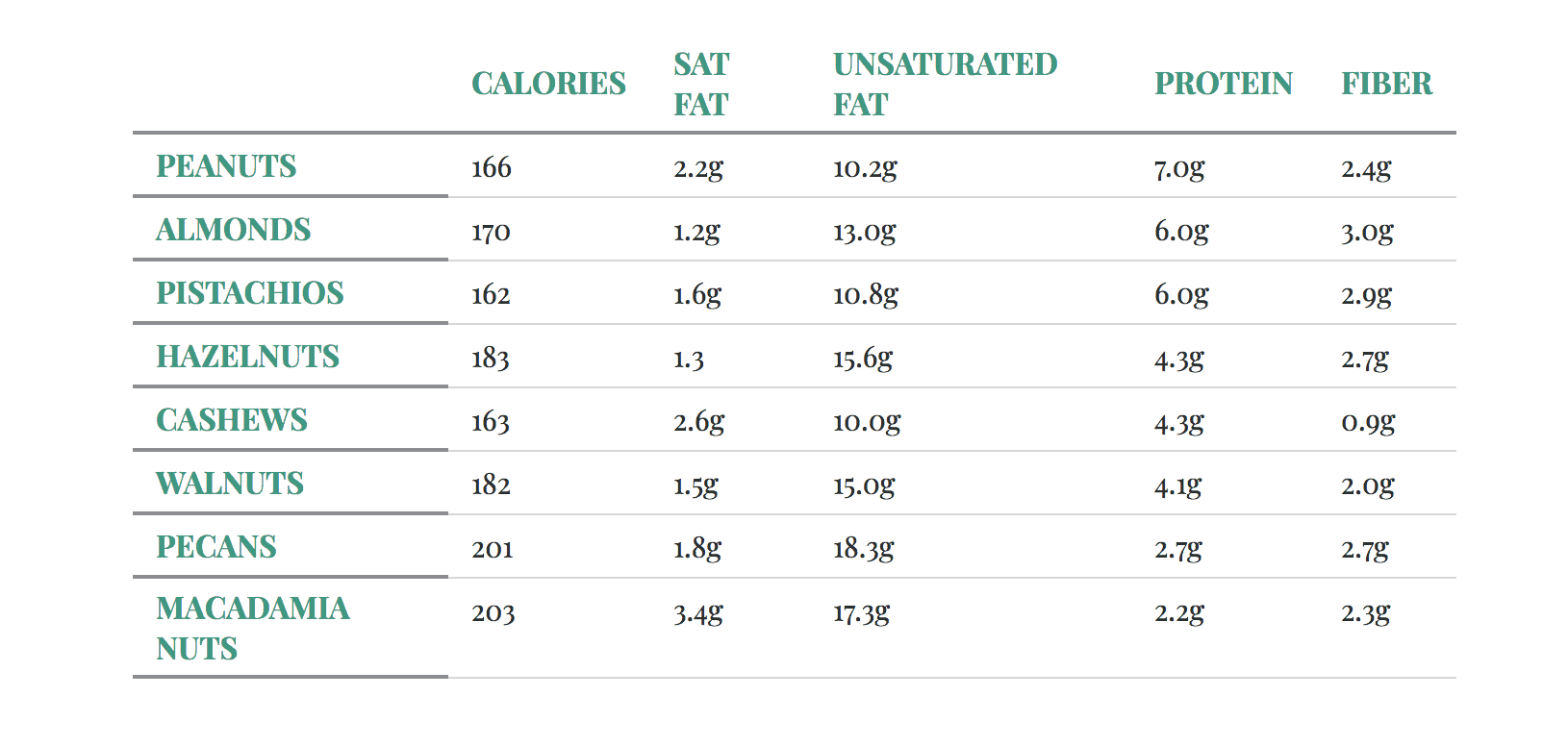 Ways to Use
Once you've made your basic pecan butter, then the real fun can start! Here are few ways to use it - I'm sure you will be able to think of more!
Flavor the pecan butter - great mix in's to the pecan butter would include vanilla, cinnamon, dark chocoalte shavings, cacao nibs, seeds, and perhaps even sesame seeds for a savory version.
Experiement with your pecan butter by adding it in any recipe that calls for natural peanut butter. Cookies, bars, brownies, ice cream topping - just have fun with it!
Give away a jar homemade nut butter along with a special jar of jams or preserves for a fun gift that anyone is sure to love!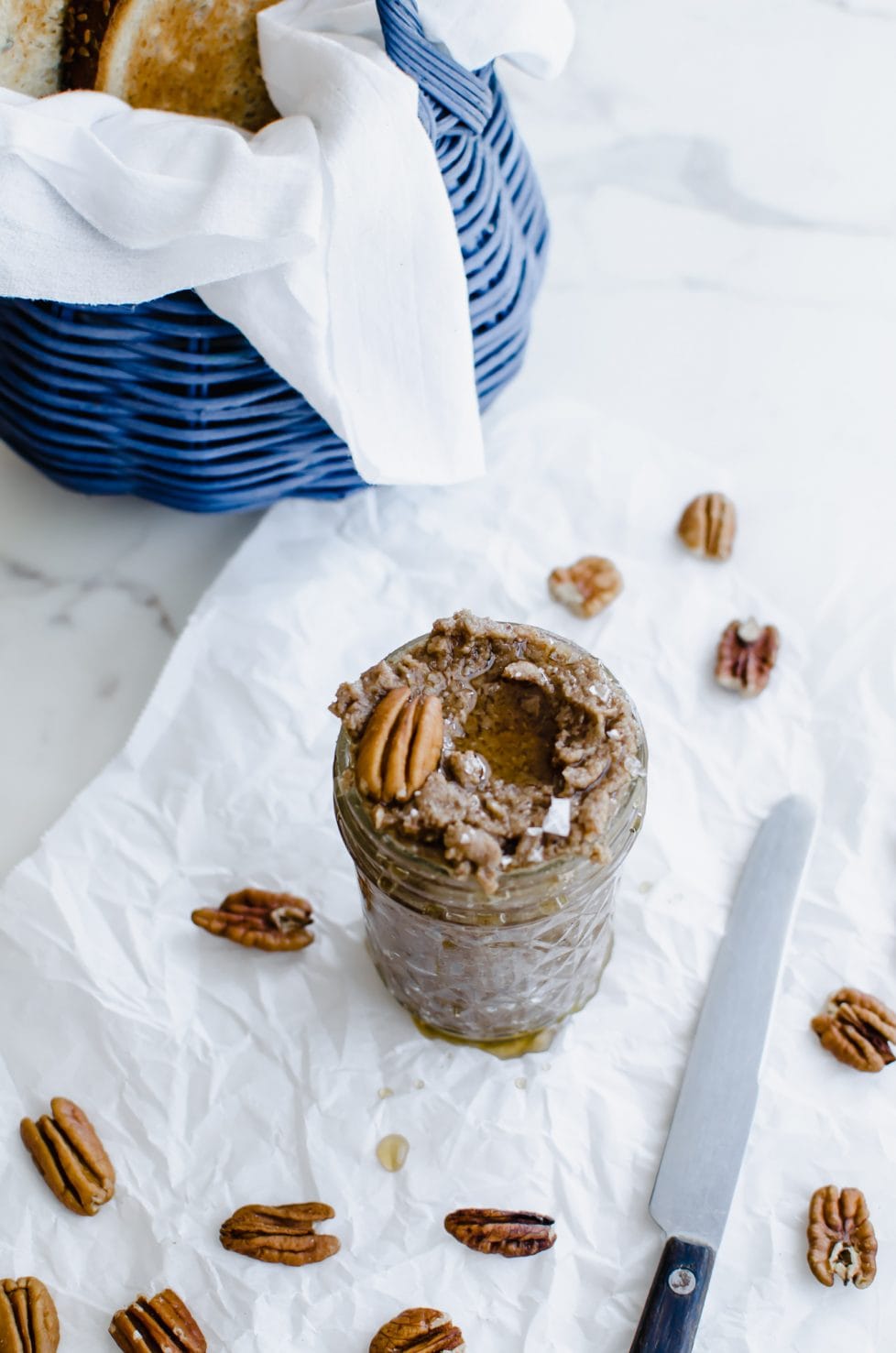 Similar Recipes
If you enjoy this recipe, be sure to check out my Easy Apricot Jam that would be delicious with the pecan butter!
If you decide to make your own pecan butter at home, please let me know what you think! Leave a comment below, or upload a photo to Instagram or Twitter with the tags @sweetcayenne5. Sign up for the once-weekly newsletter. For informative recipe videos, find me on YouTube. My Pinterest boards are full of recipe inspiration as well.
Recipe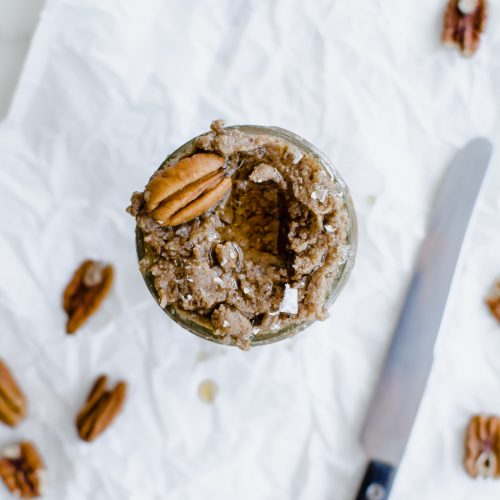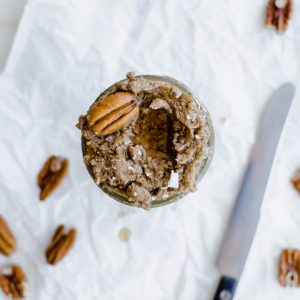 Salted Maple Pecan Butter
This salted maple pecan butter recipe is one of my favorite nut butters to make at home! It is such a yummy alternative to peanut butter and easy to make!
Print
Pin
Rate
Ingredients
3

cups

of pecans

halves or pieces is fine, lightly toasted

1

teaspoon

of sea salt

2

tablespoons

of maple syrup
Instructions
Lightly toast your pecans in a large skillet over medium-low heat until they start to become fragrant, stirring often. Remove from heat and let cool for 10 minutes.

Place the pecans in the bowl of

food processor

. Process in 2 minute increments, scraping down the sides of the bowl between increments, until the nuts become smooth and creamy. Add the sea salt and maple syrup. Pulse 5-6 times to combine thoroughly. Transfer the pecan butter to a jar or airtight storage container. Refrigerate for up to 6 weeks.
Notes
You may add a neutral-flavored oil (such as canola, sunflower seed, walnut, or grapeseed) to the pecans during processing as desired for a thinner consistency of the nut butter.
Nutrition calorie information is for 2 tablespoons of pecan butter. 
Yield is just over a 1-pint canning jar. 
HUGE Food Processor Sale! Believe it or not, the summer time is actually a great time to buy a food processor at a discounted price! I've used this 9-cup Kitchen Aid for the past 5 years and love it! Shop the best of the sales below: