This post is a collection of the Best Thanksgiving recipes on Sweet Cayenne and has all that you need to create the perfect tasty Thanksgiving menu!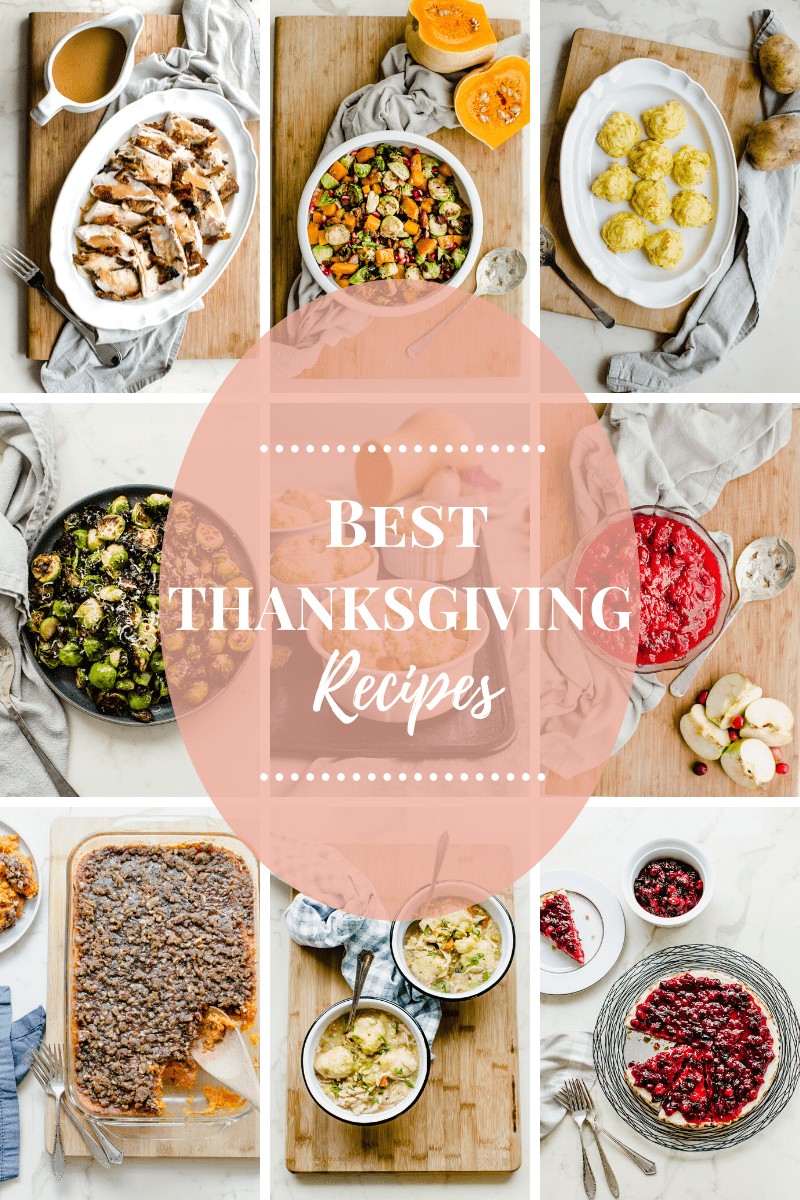 BEVERAGES
Applepom Fizz - a refreshing and fizzy mocktail that tastes like the holidays!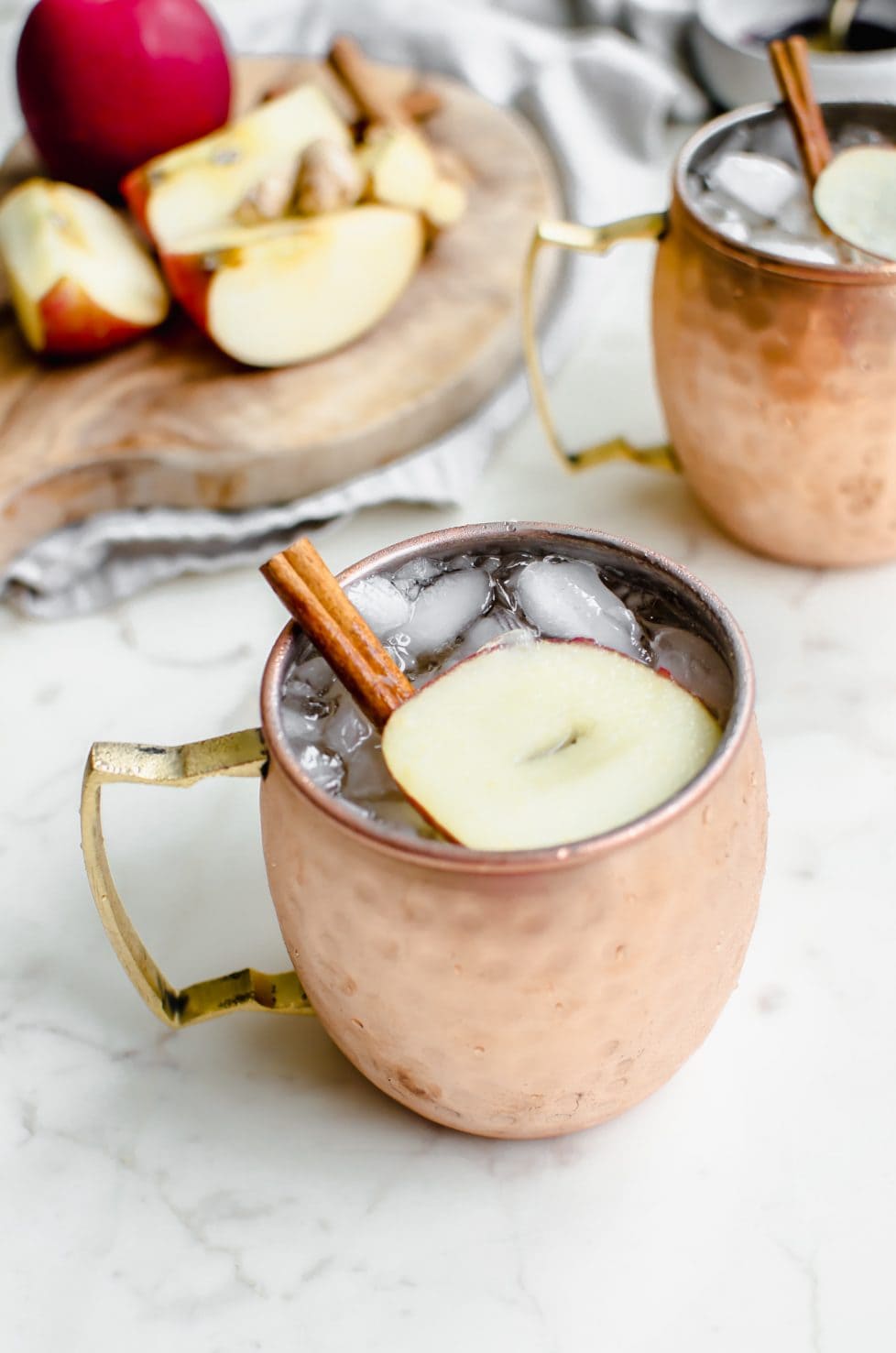 Spiced Tea - a recipe that's been cherished in my family for decades. Serve in the slow cooker to keep it warm!
Company's Coming Cold Brew Iced Tea with Mint Simple Syrup - easy and simple. Your guests can sweeten their tea to the degree that they like!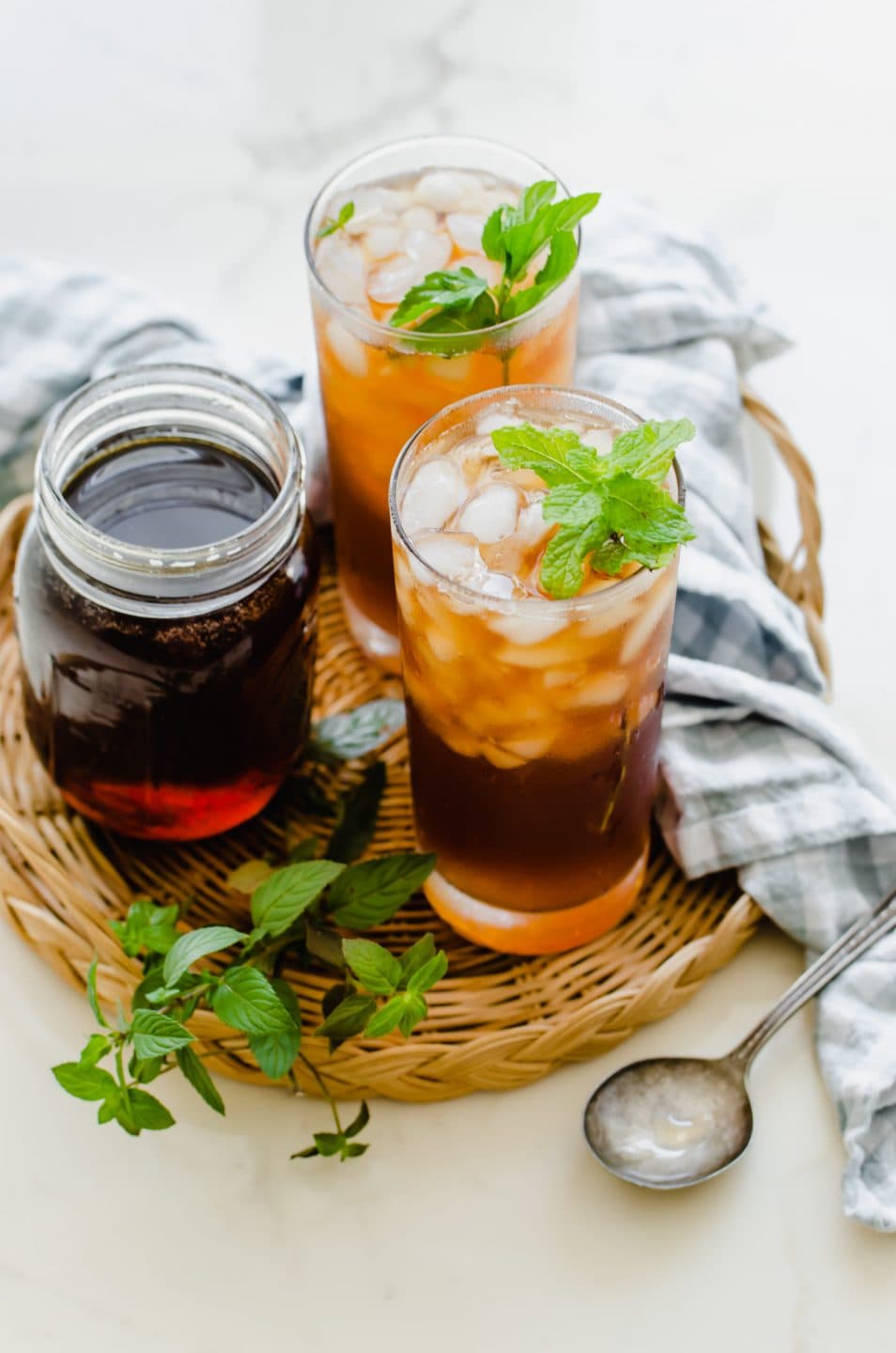 APPETIZERS
Cranberry Brie Tartlets - these are the cutest.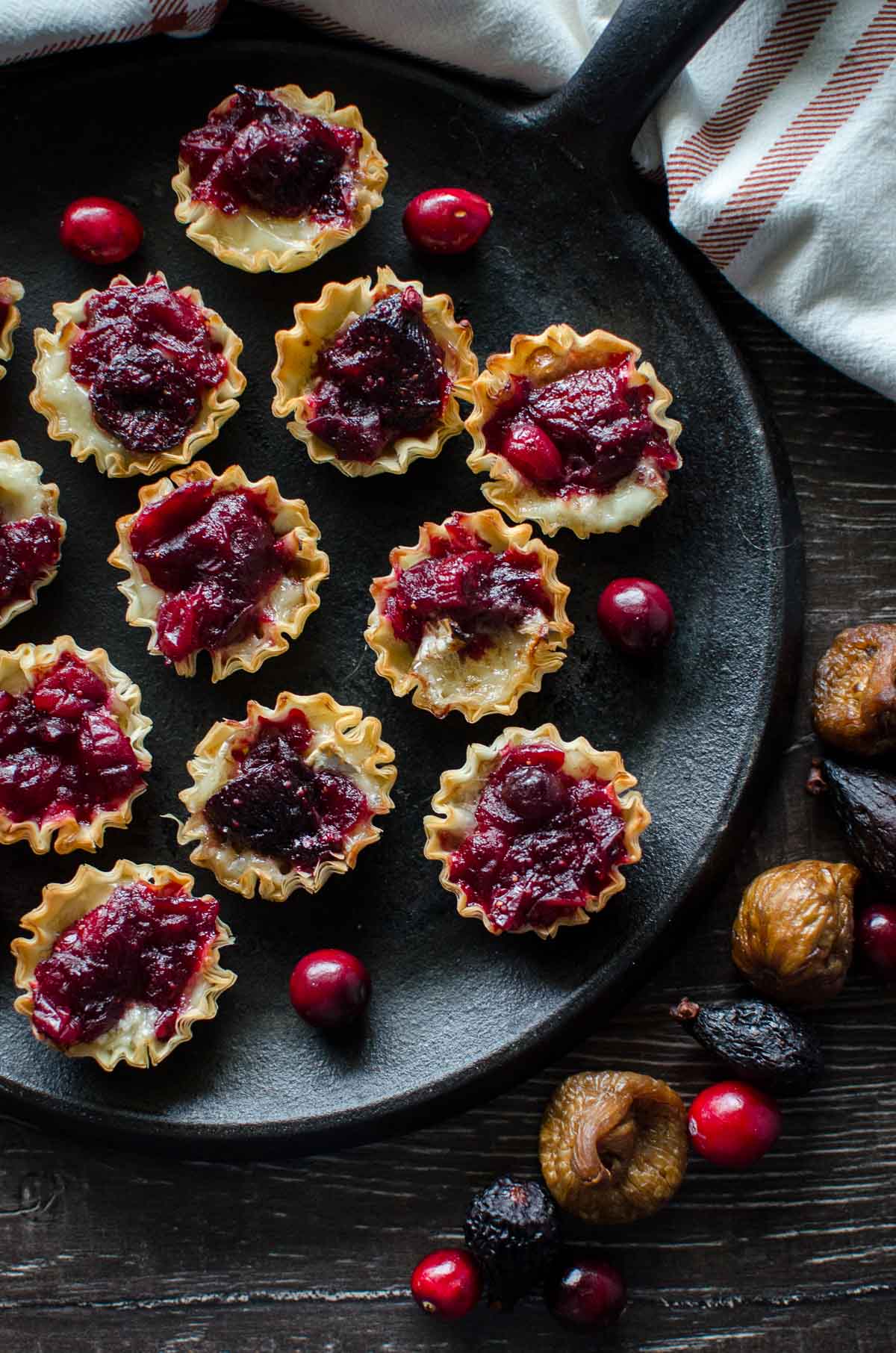 Surprise Inside Pimento Cheese Tartlets - my favorite appetizer hands-down.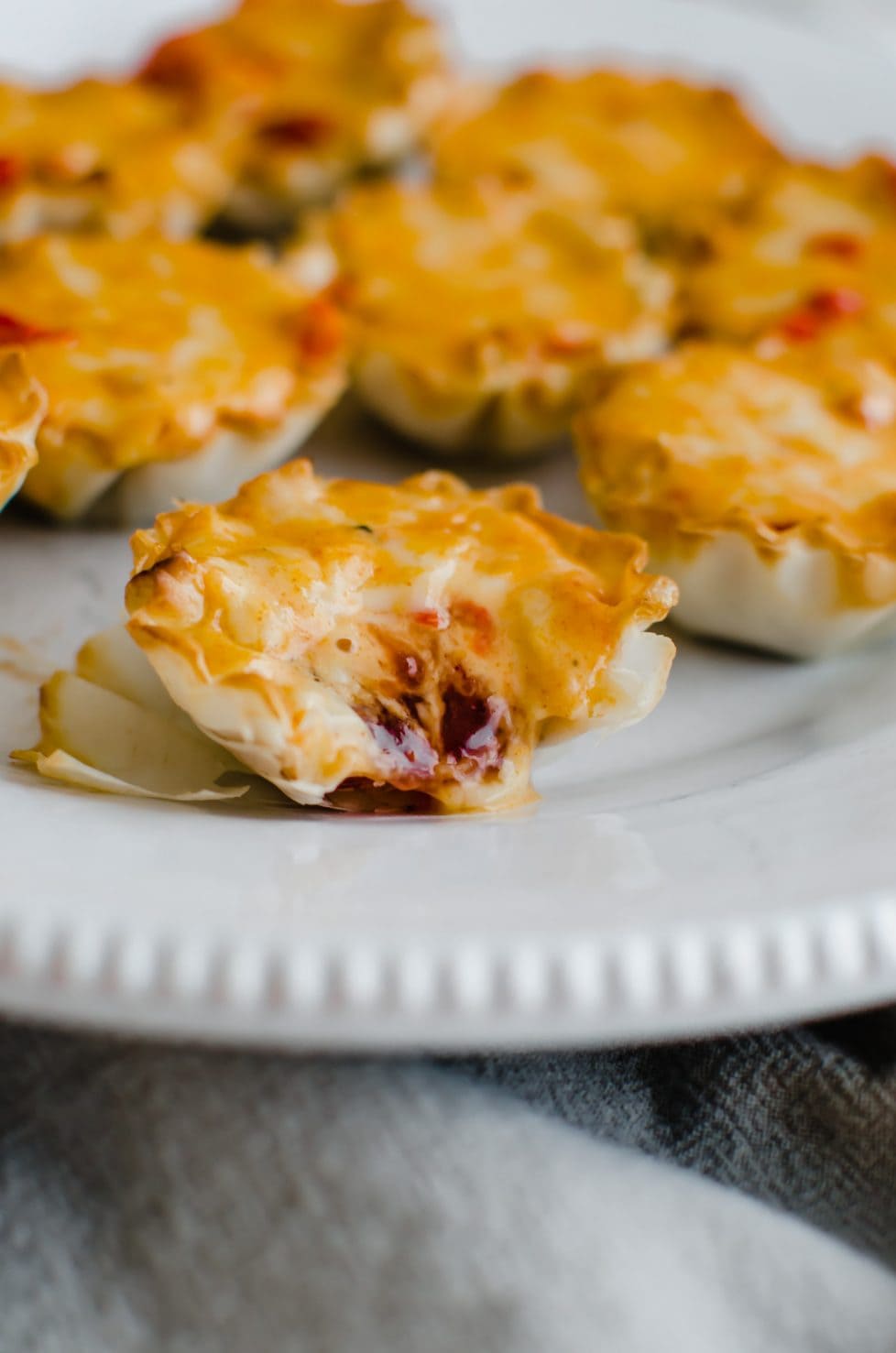 Party Crudite with Parmesan Herb Dip - because we all need to get some extra veggies in!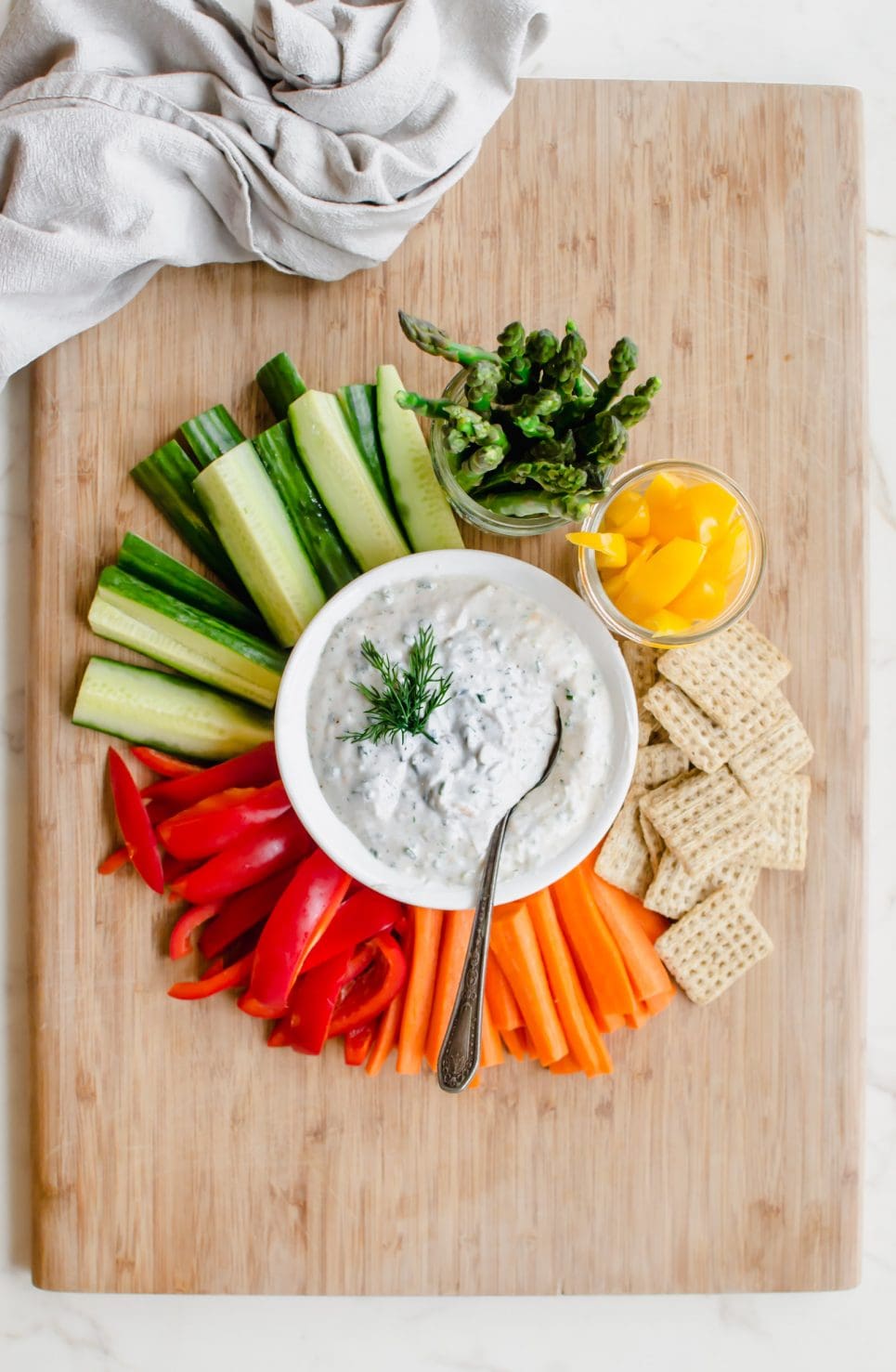 SALADS
Simple Kale Salad - kind of tastes like Caesar, but with way fewer ingredients!
Festive Kale Salad - all the apples, cheese and dried cranberries.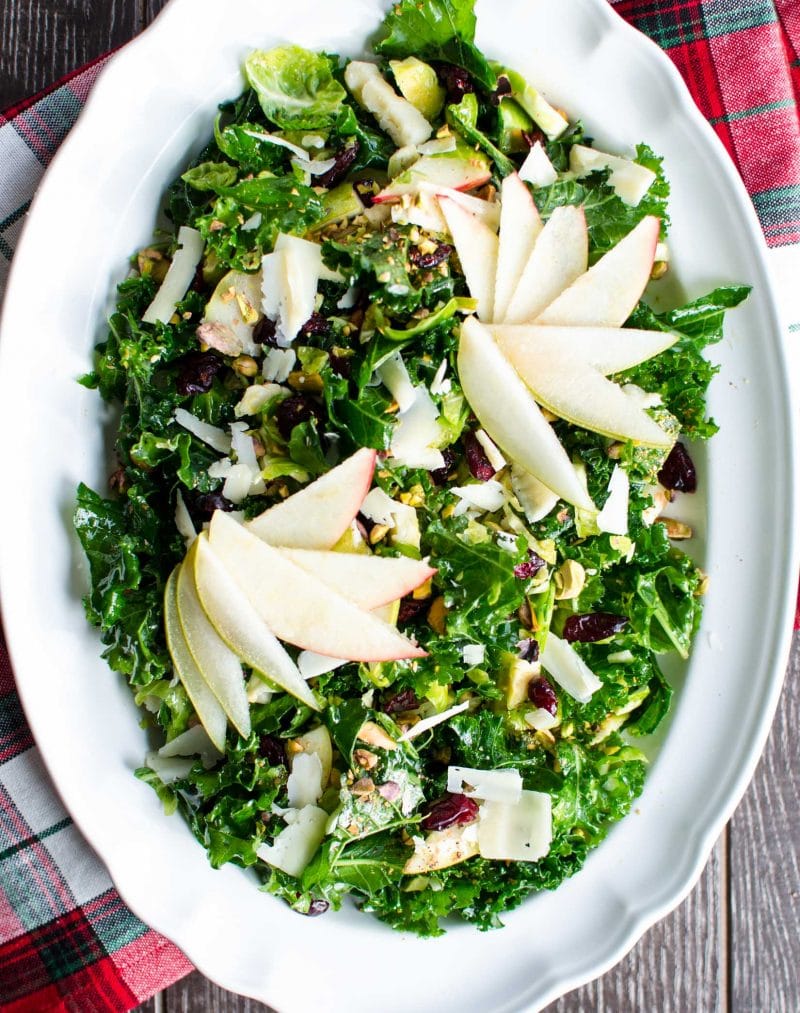 Roasted Grape and Sorghum Salad - unique, beautiful, and festive!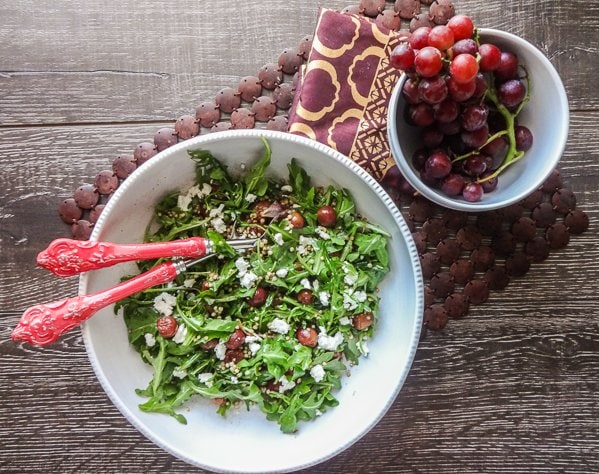 SIDES
Crispy Brussels Sprouts with Parmesan and Honey Glaze - my new favorite way to cook Brussels sprouts.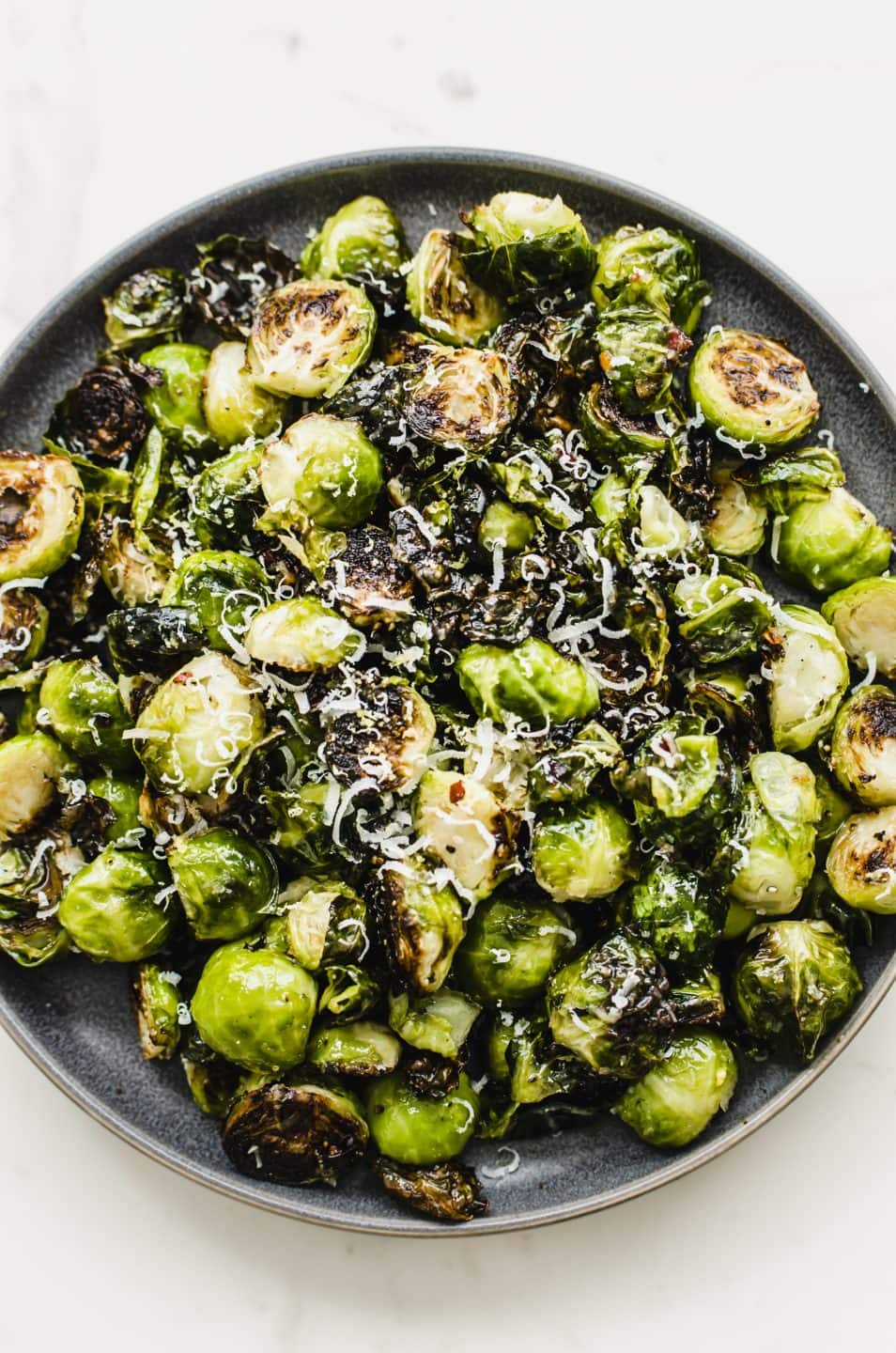 Apple Cranberry Sauce - my FAVORITE cranberry sauce. Leftovers are good on so many things.
Parmesan Herb Duchess Potatoes - a chic and classy way to serve mashed potatoes.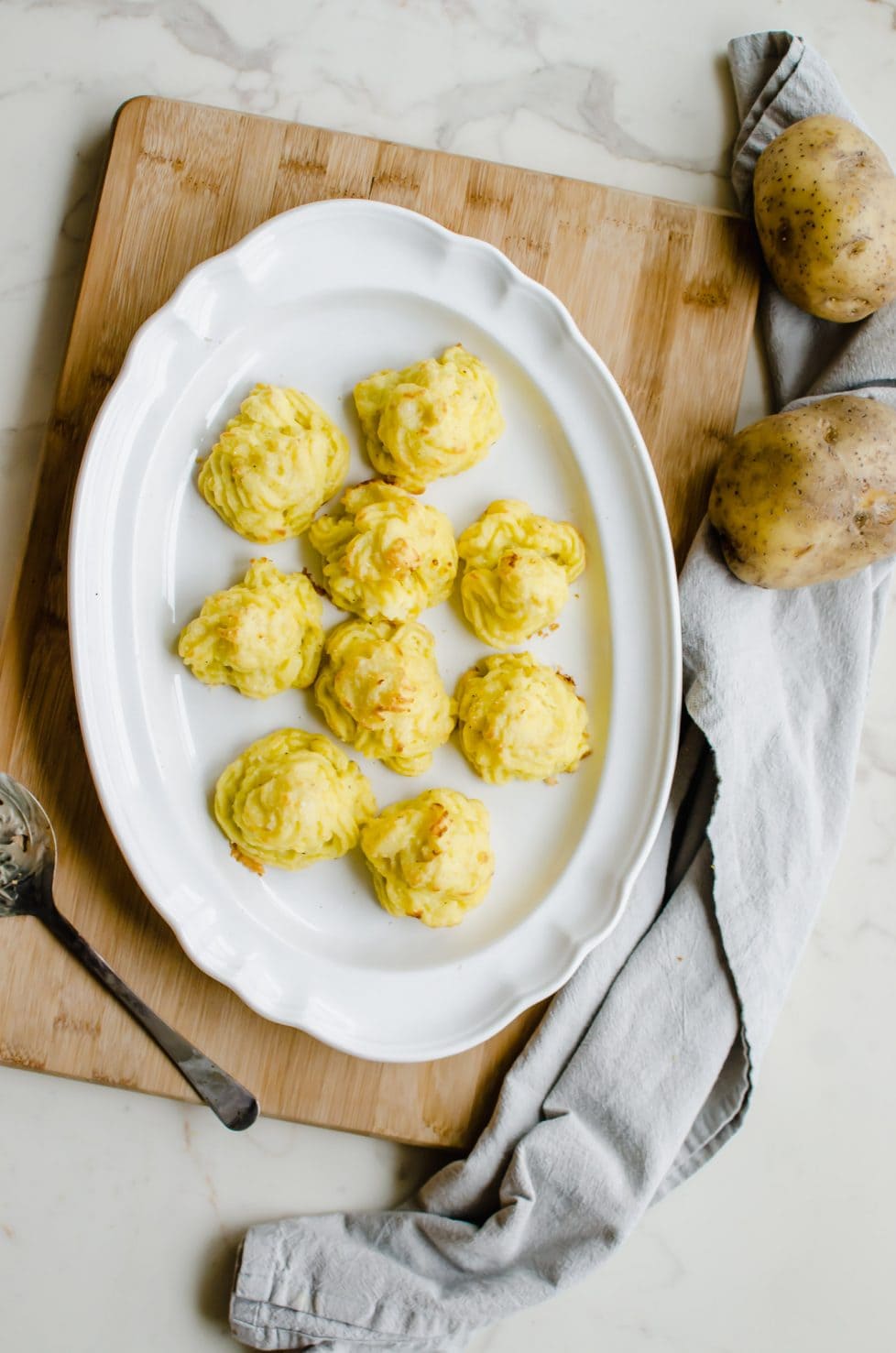 Simply Perfect Roasted Asparagus - an essential side dish.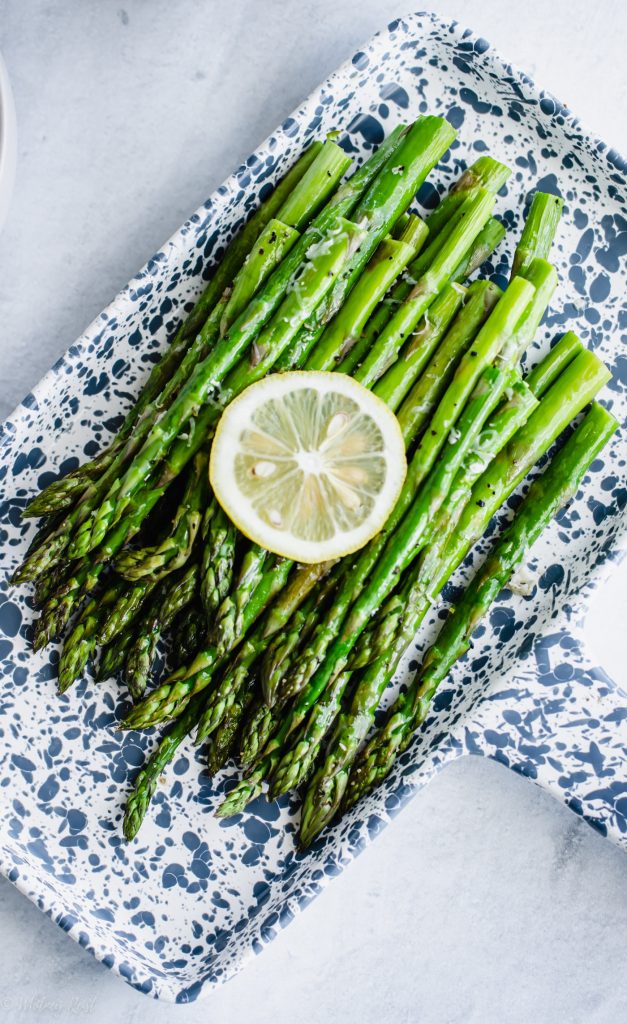 Roasted Sprouts and Squash with Warm Pomegranate Bacon Dressing - all the yummiest things in one bowl.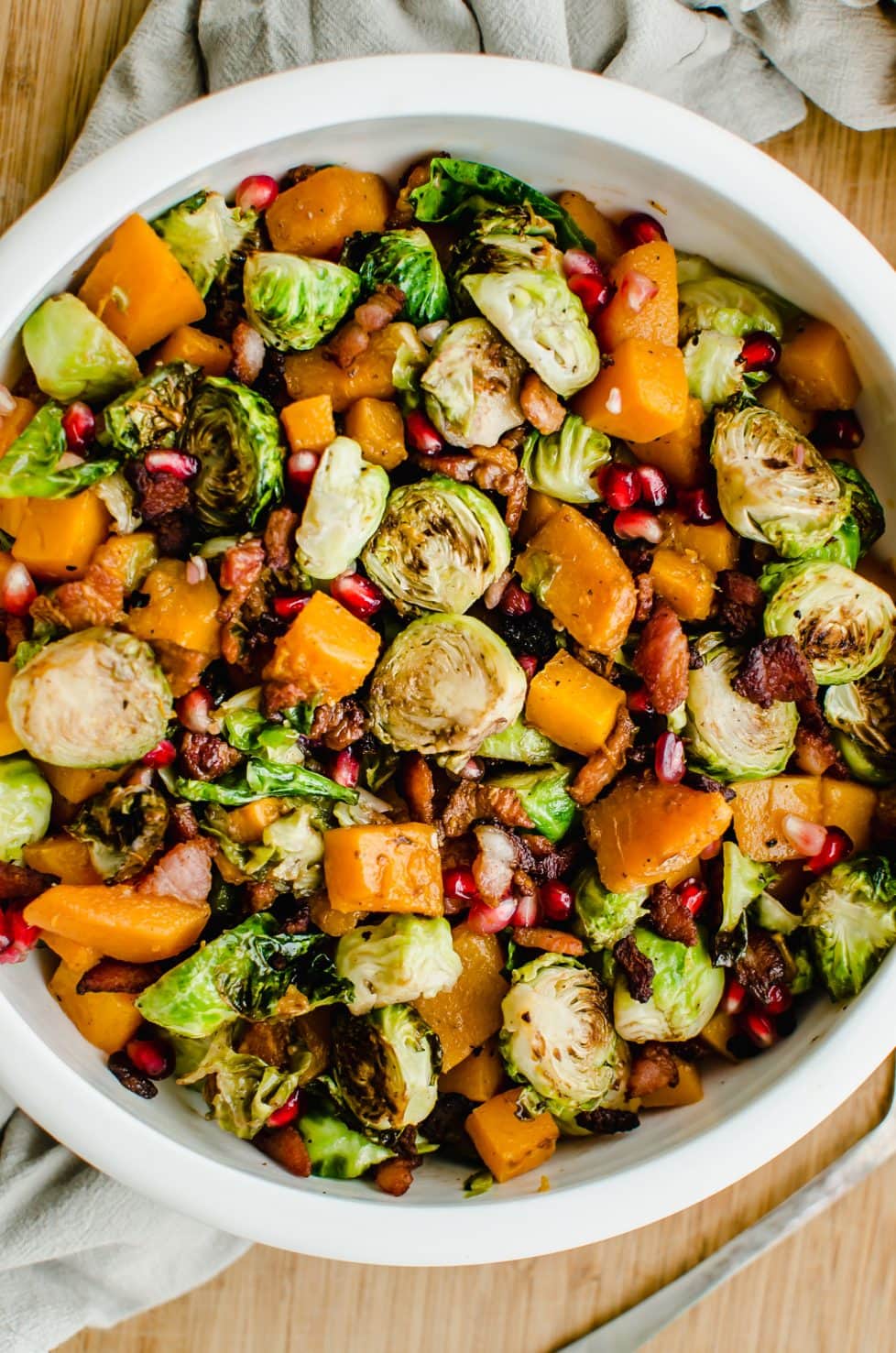 Apple Cider Sweet Potato Casserole - a showstopper in its own right.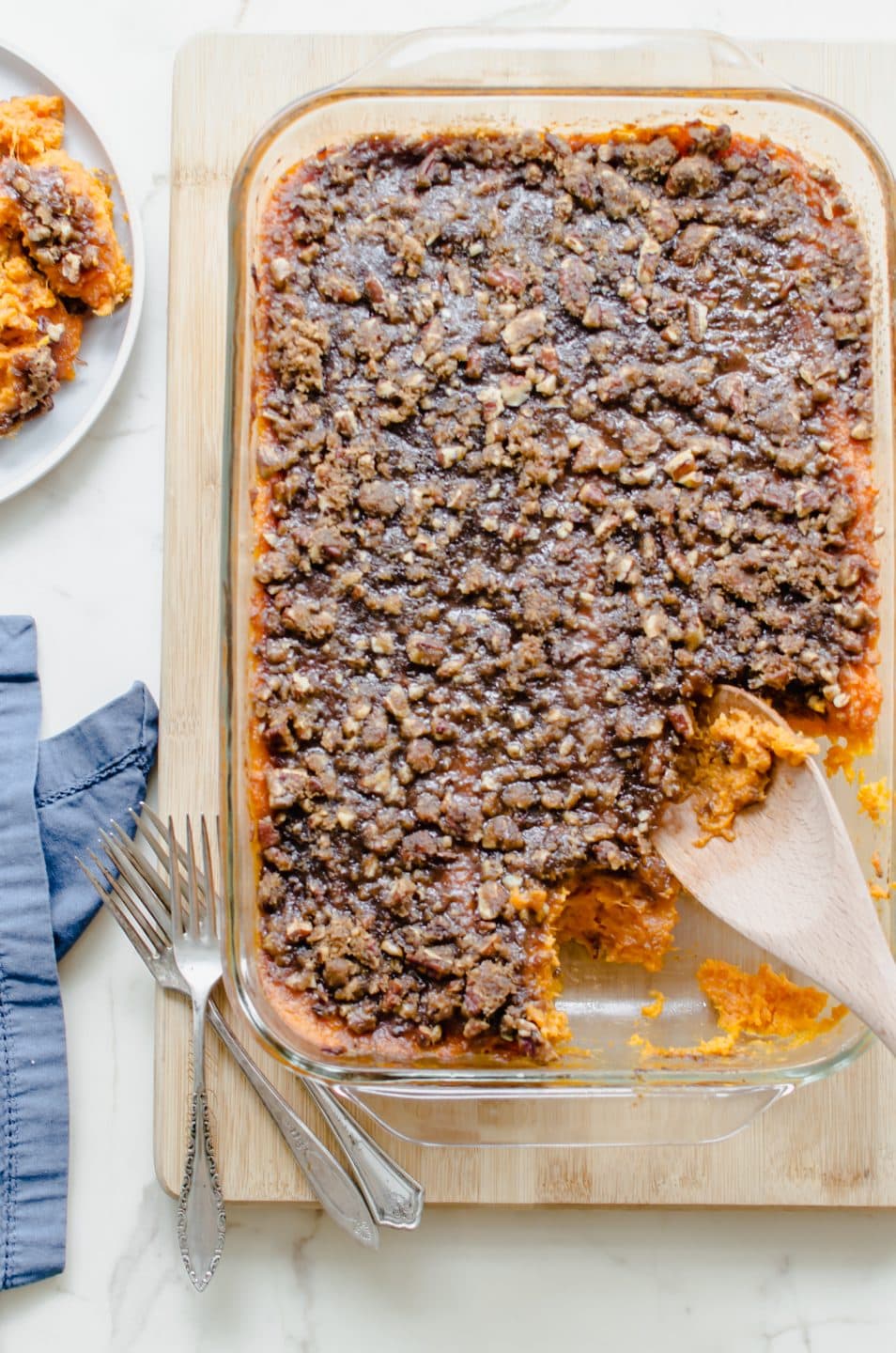 Butternut Squash Risotto - something different from potatoes but equally delicious.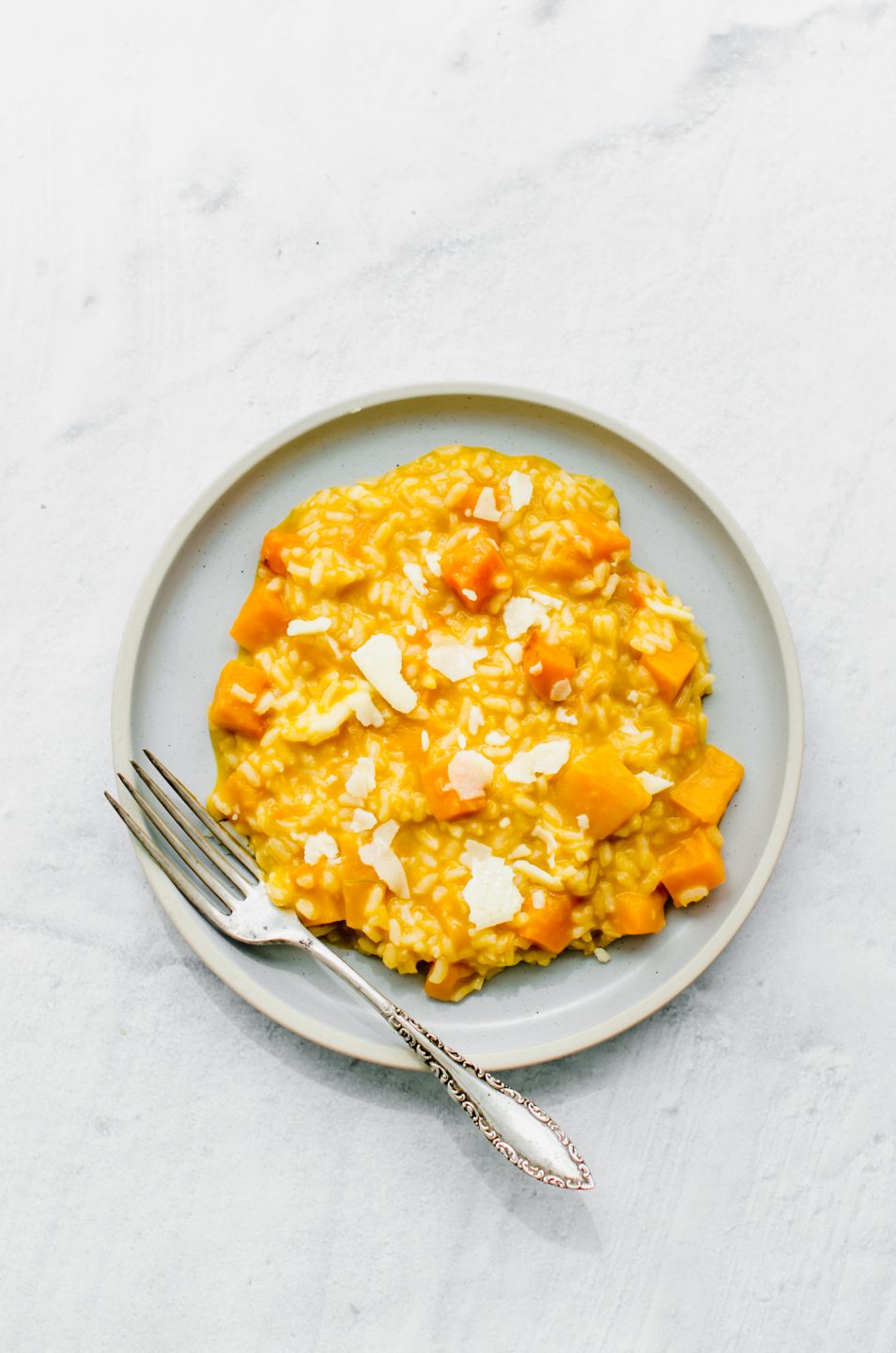 MAINS
Slow-Cooker Roasted Turkey Breast - the BEST and only way I will cook a turkey.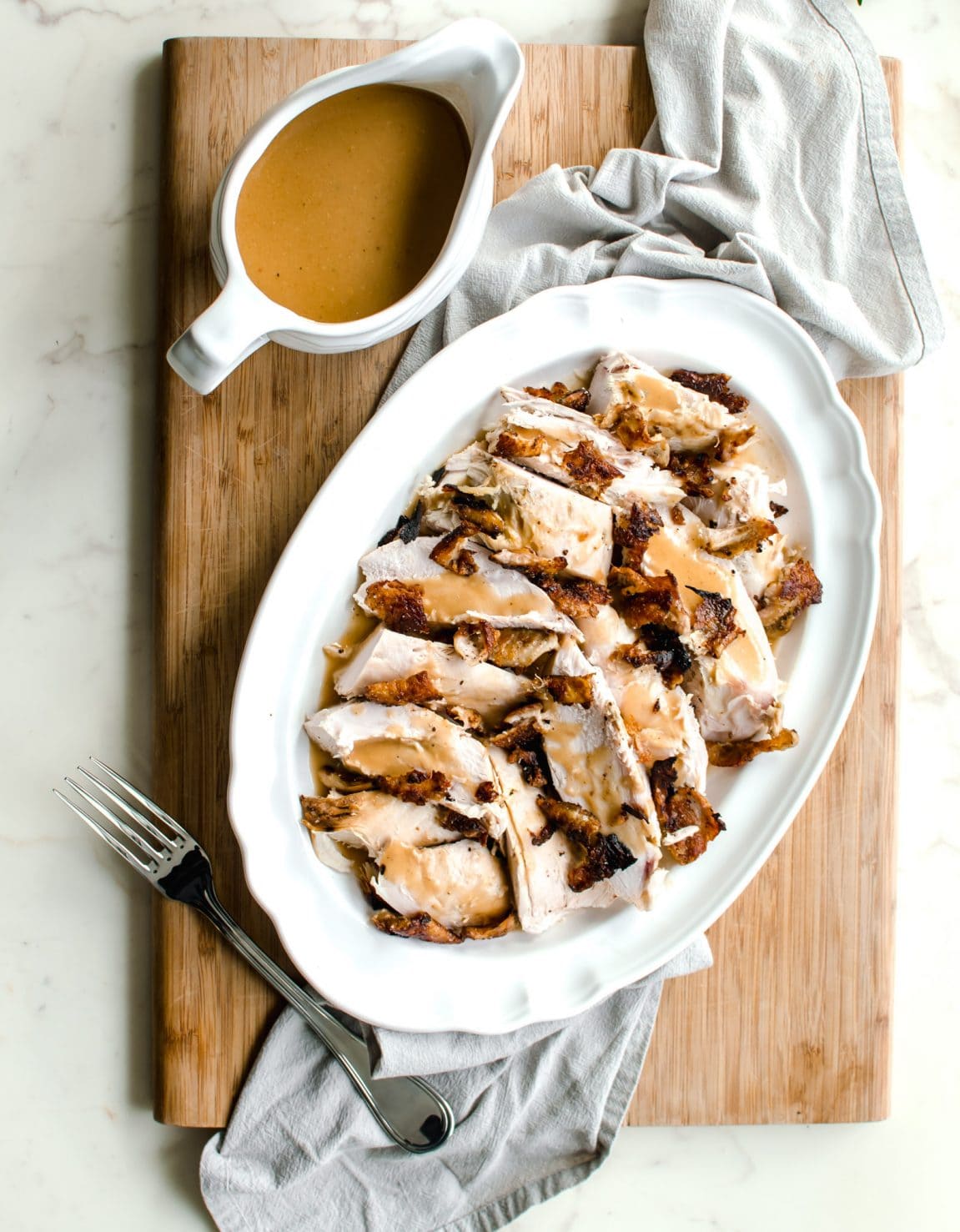 Apple Cider Pork Loin - an alternative to turkey that is super simple!
Pork Chop Skillet with Cranberry Apple Pan Sauce - elegant pan main dish that's perfect for a few people.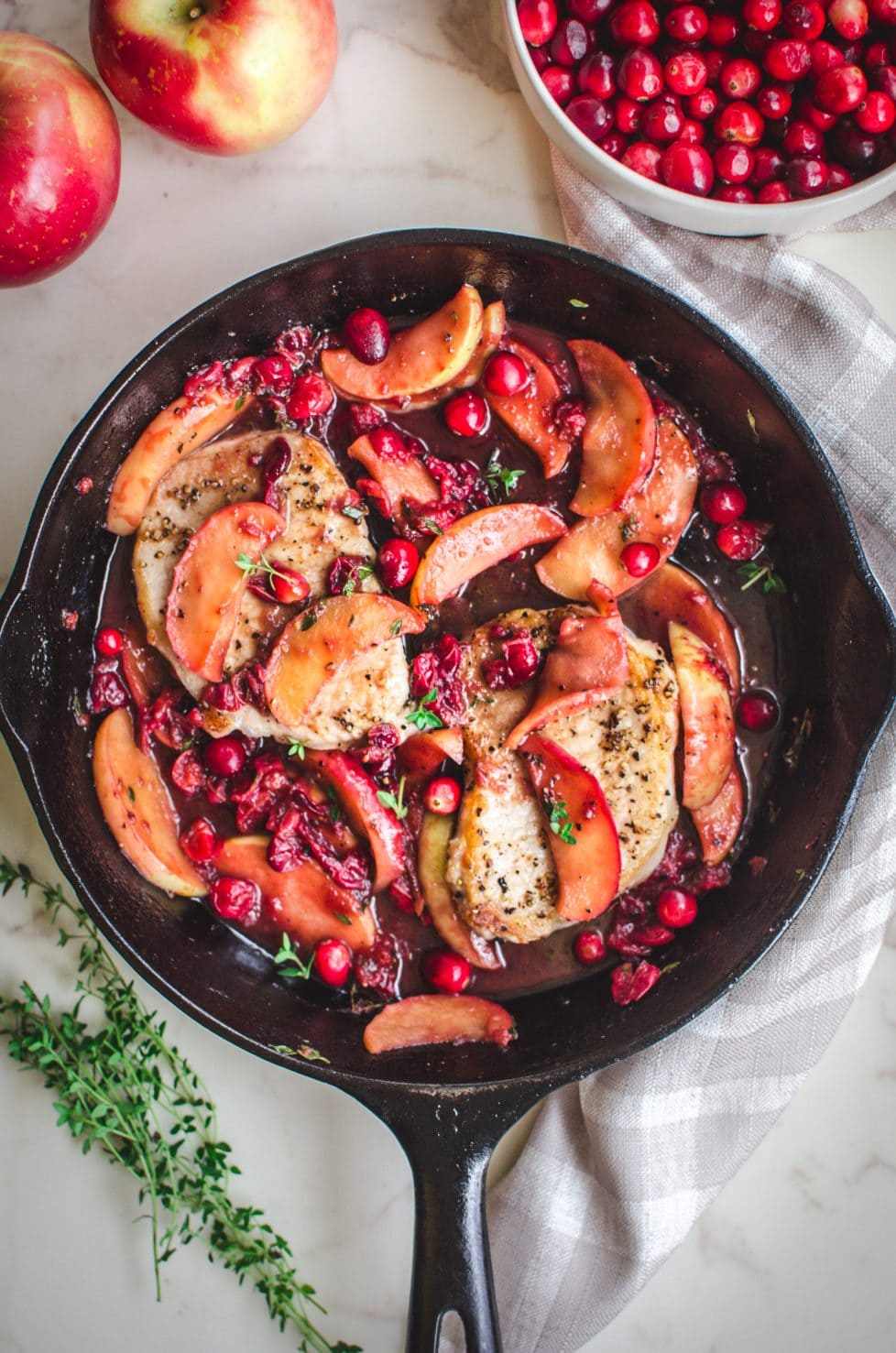 DESSERTS
Cranberry Cheesecake Tart - a stunner for sure! And make-ahead to boot.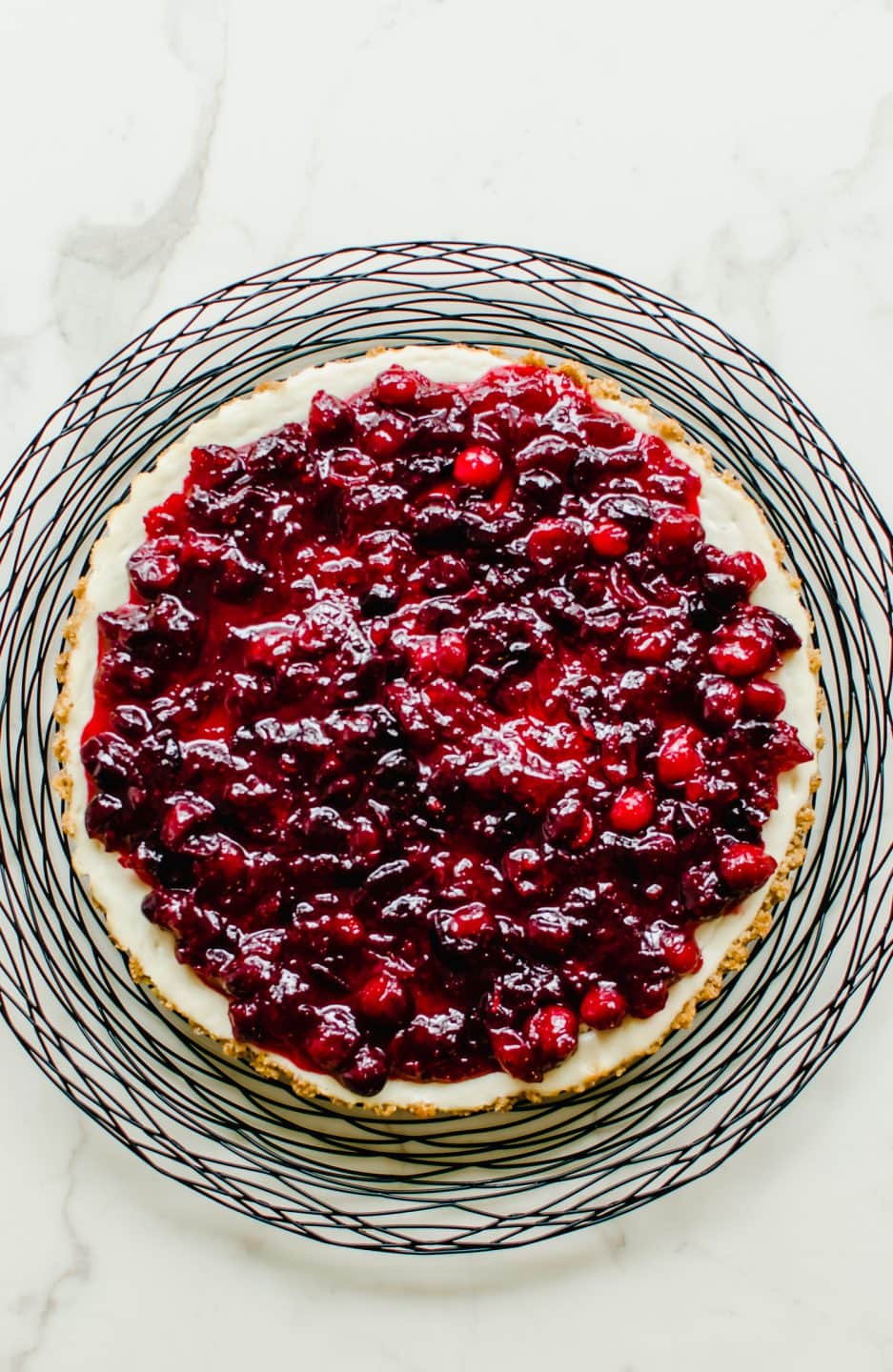 Apple Dumplings with Sparkling Cider Sauce - one of my all-time favorite desserts, adapted from my Granny's recipe.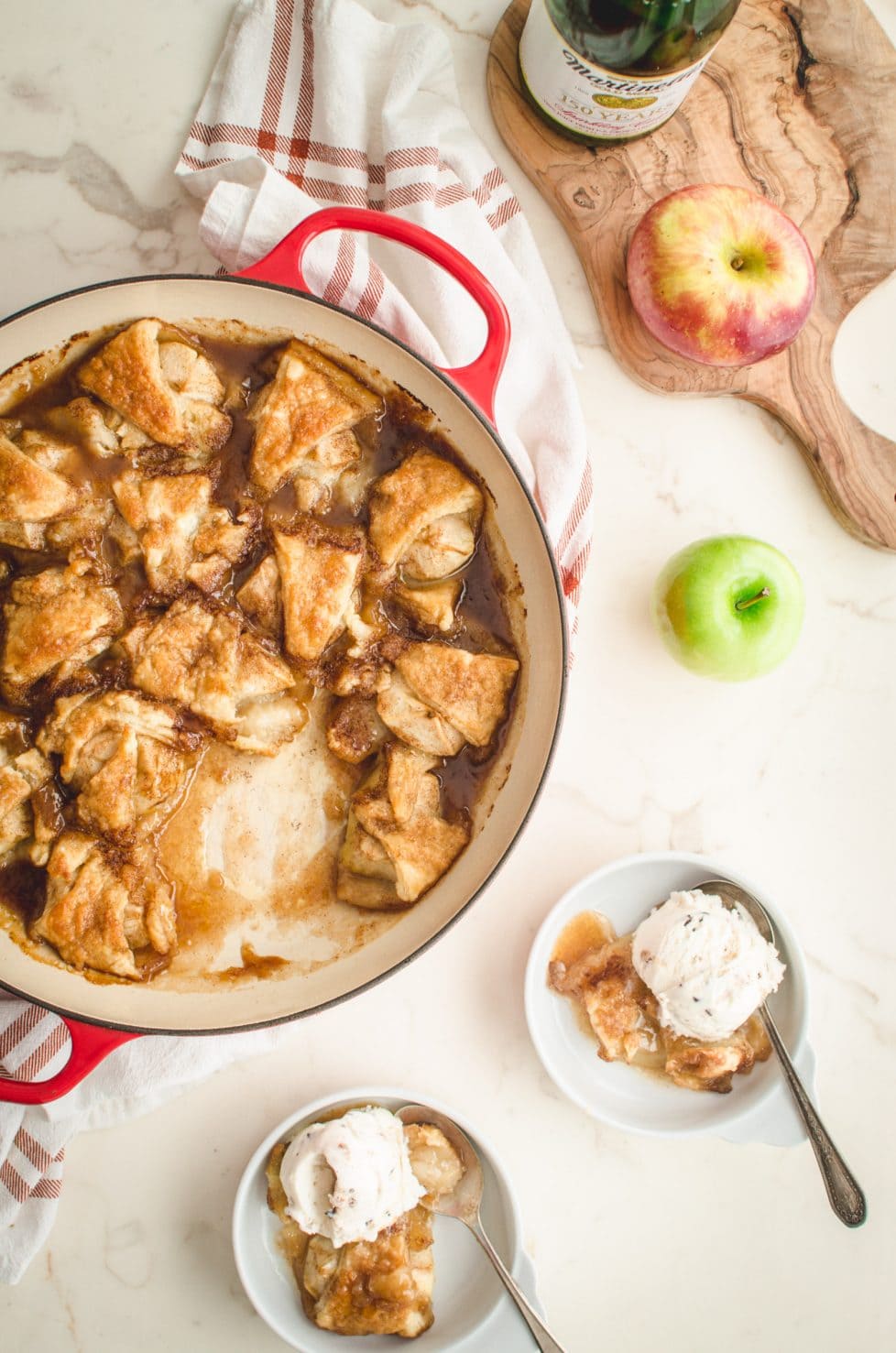 Best Bread Pudding with Vanilla Butter Sauce - this is mic-drop delicious.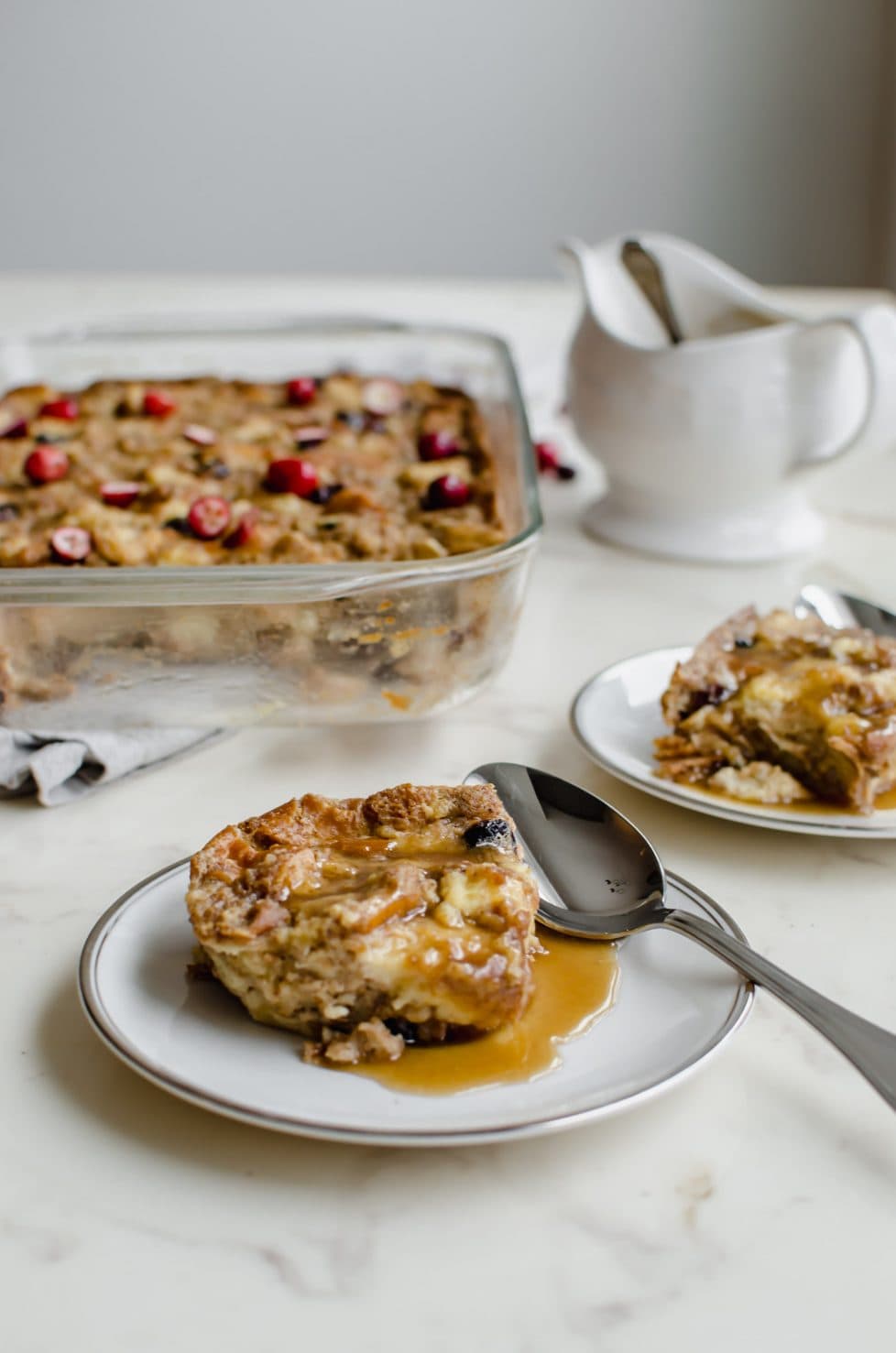 Old-Fashioned Chess Pie - another family favorite. We have it every year!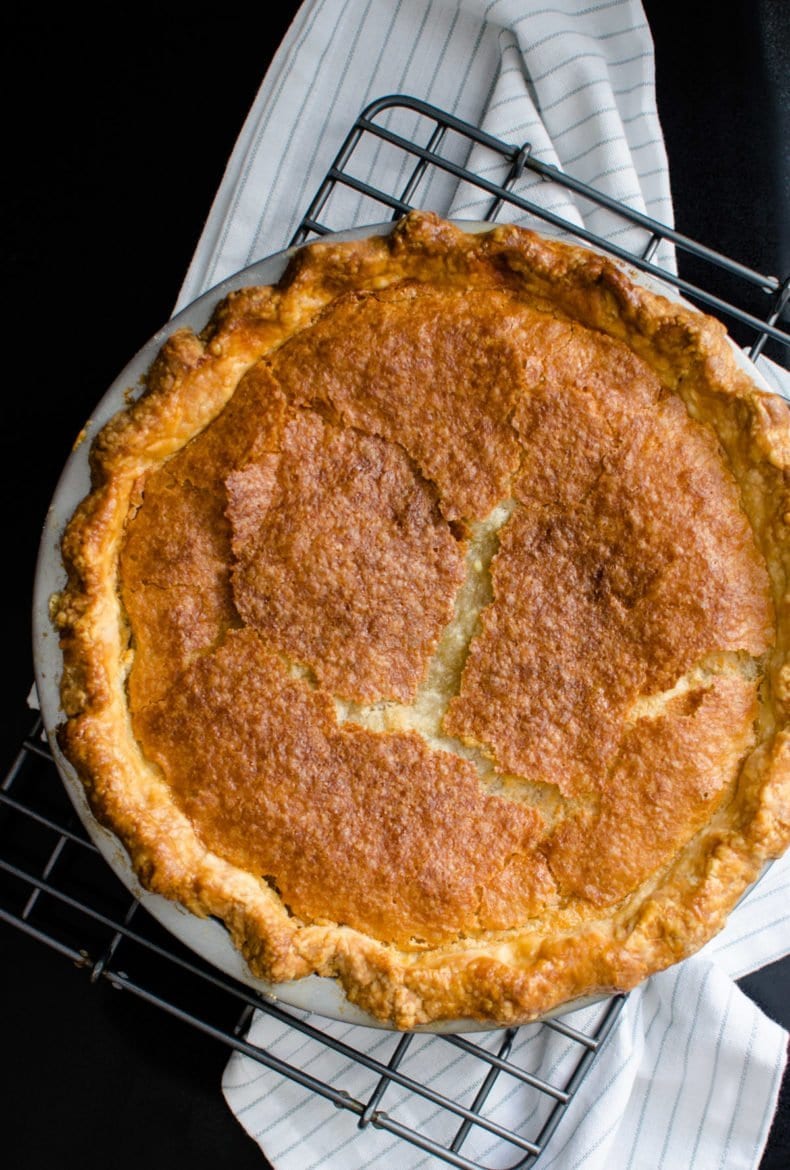 LEFTOVERS
Kentucky Hot Brown Sliders - perfect to serve during board-game playing and football-watching.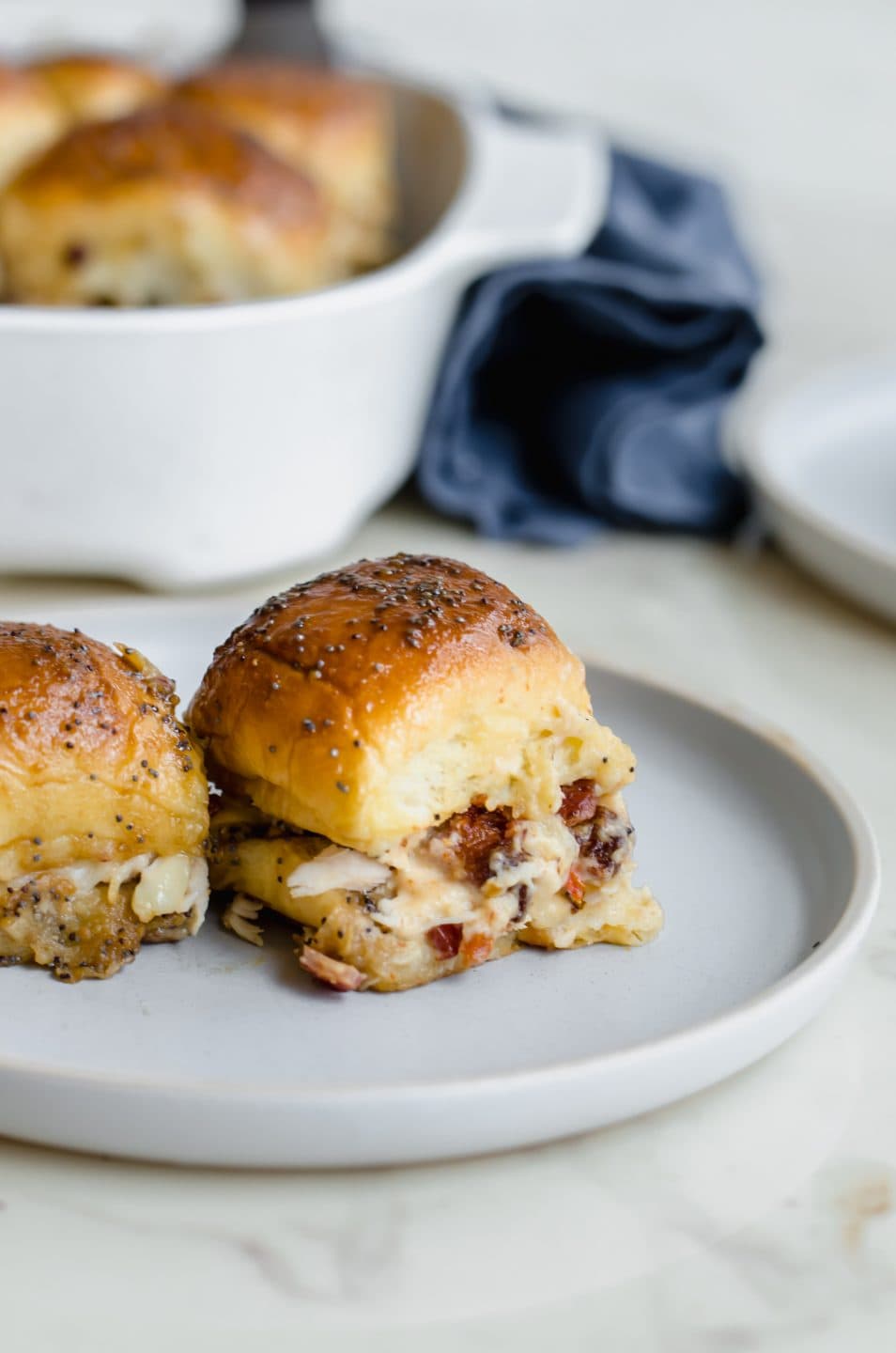 Turkey and Drop Biscuit Dumplings - made in the Instant Pot with a homemade turkey bone broth!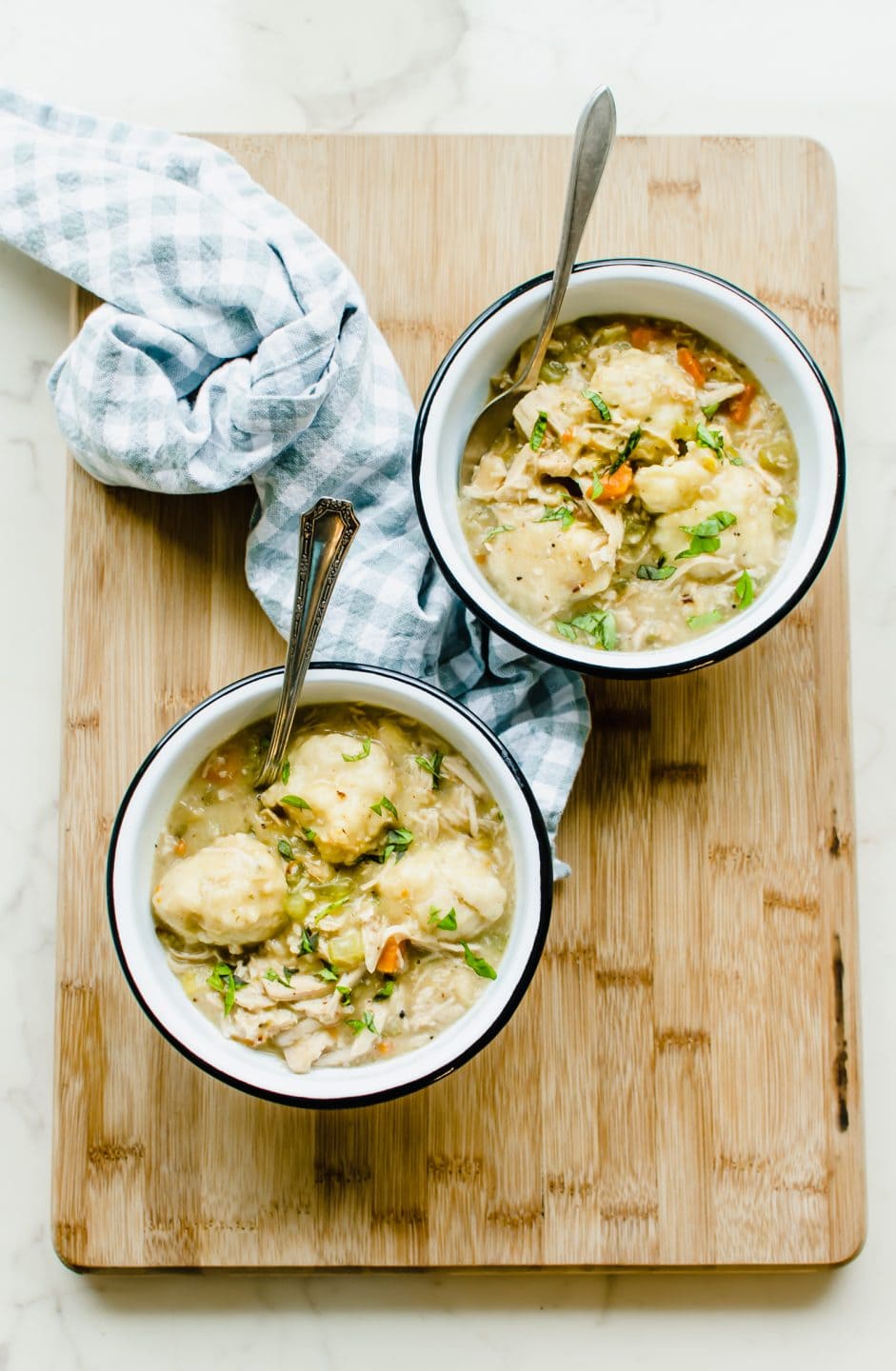 Mini Turkey Pot Pies with Biscuit Topping - comfort food at its finest.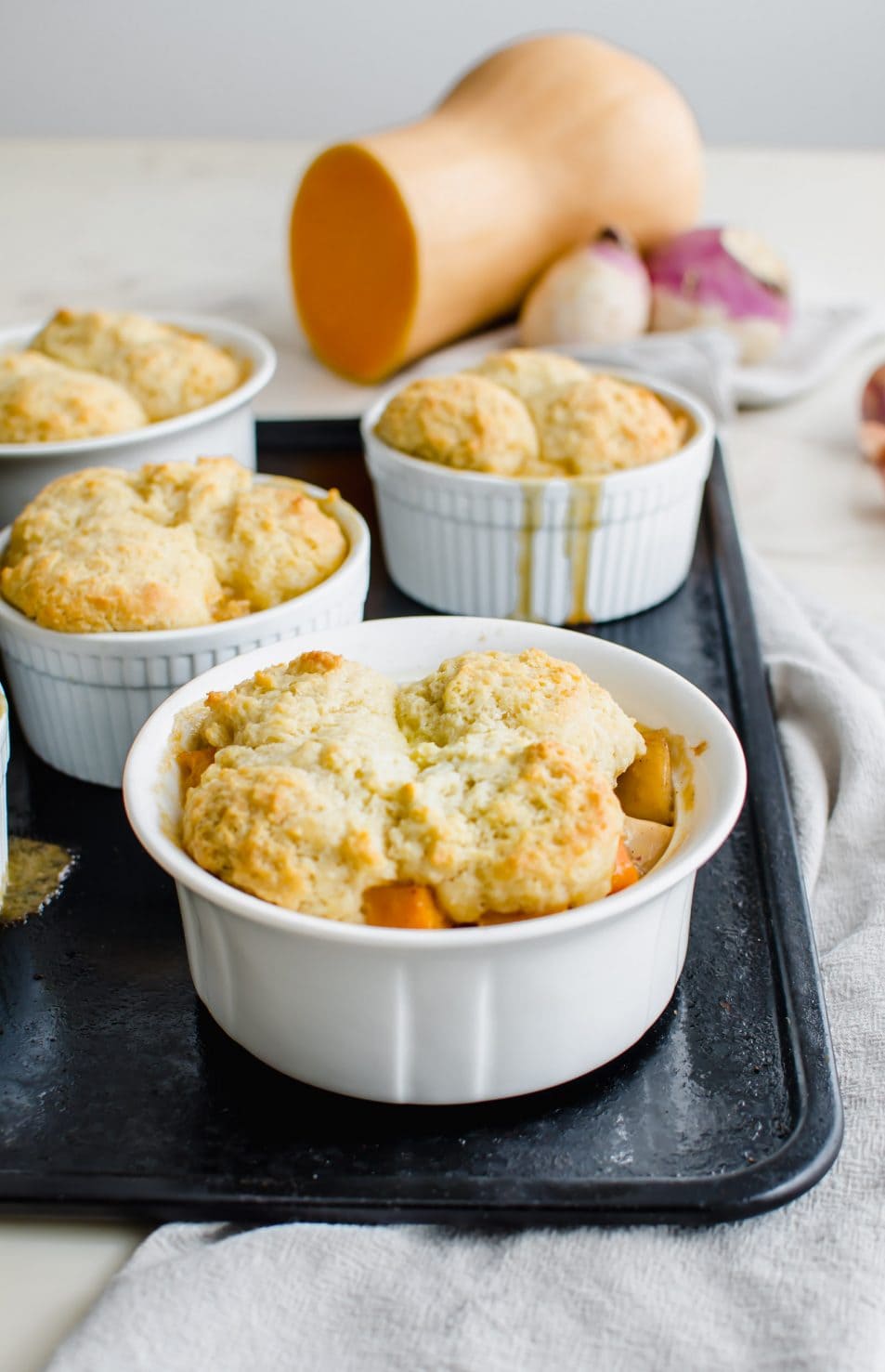 EXTRA TIPS, TRICKS, AND DIY
Thanksgiving Menu Planner + Tips for Keeping it Simple - a printable menu planning sheet and shopping list!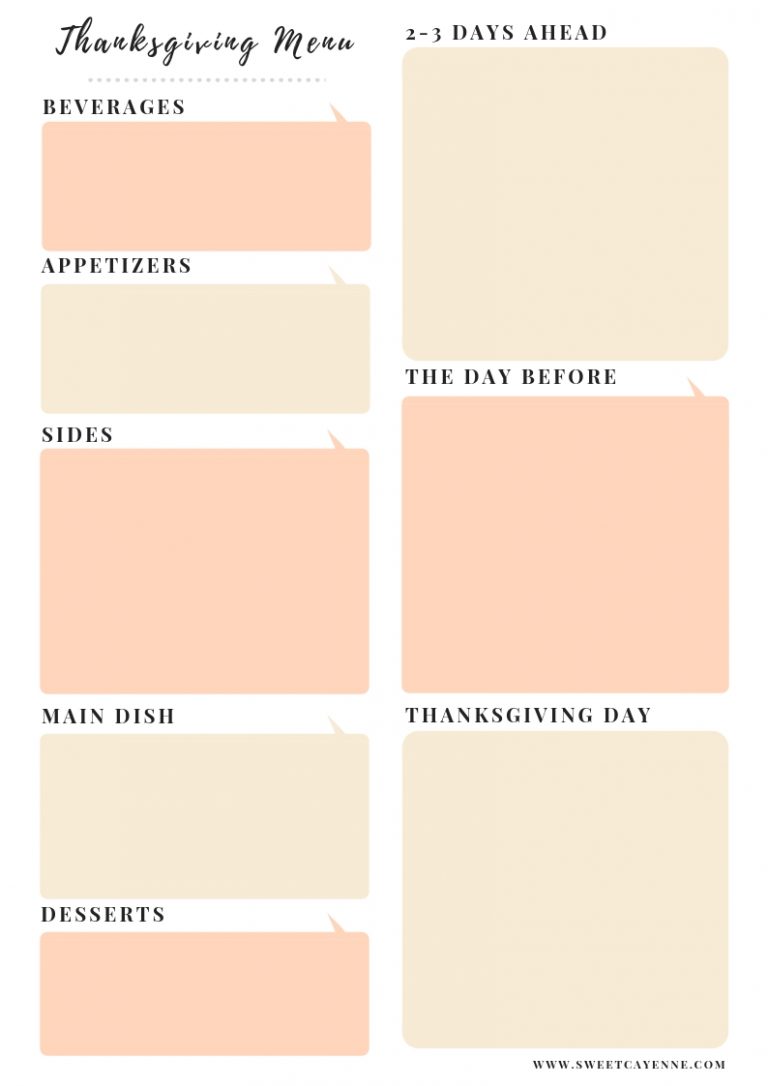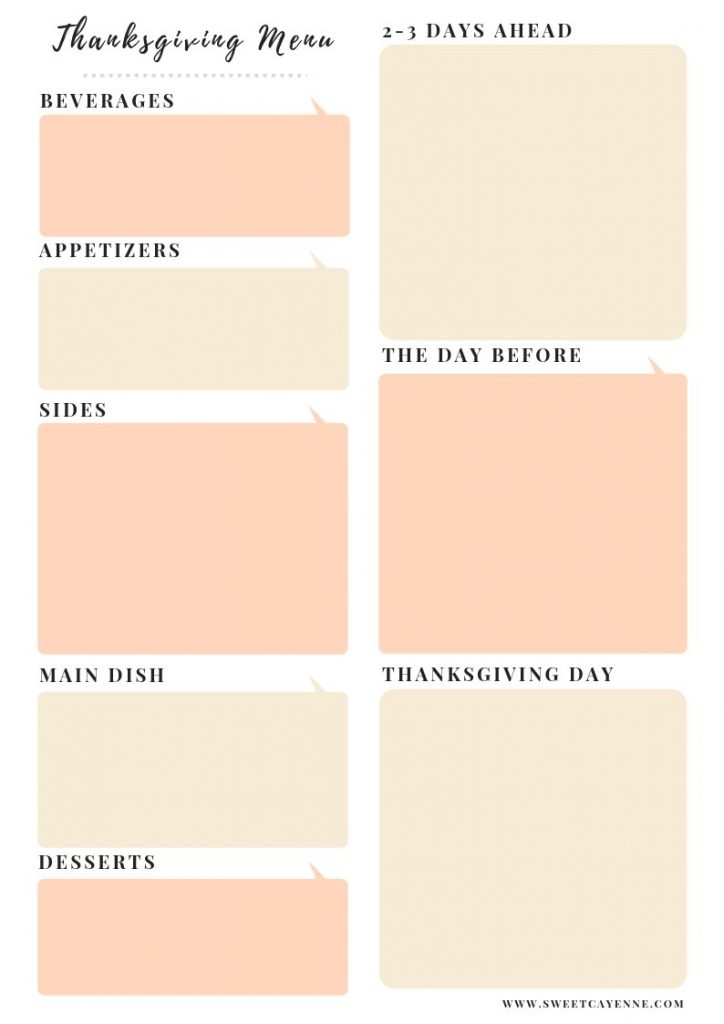 Getting Organized During the Holidays - we all need these reminders.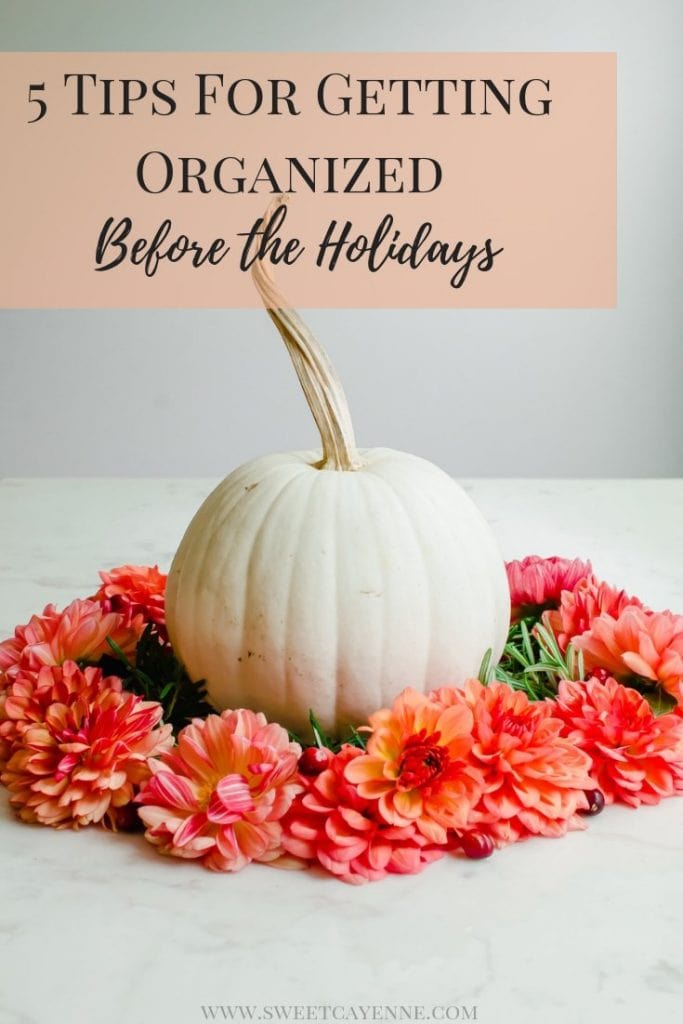 Tips for Holiday Baking Success - take your baking game to the next level like a boss!