Happy New Year's Eve, my friends! I hope you all are having a safe and happy celebration as we close out a decade and begin a new one! That's so crazy to think about. So much has happened in the past 10 years! 2010 marked the year that I met my husband (who also became my first boyfriend), started on the grad school journey that led me to culinary school, and was the first full year that I was completely independent as a "grown-up" with my full-time job in Dallas after graduating from my internship in 2009. I'm sure a lot more happened that year but those are the main details that come to mind. Overall, it was a really fun and exciting start to the decade with a few minor hiccups  - and I can't wait to see what 2020 has in store!
Every year on the blog, I love to do a recap of the top posts from the year. The list is always determined by blog traffic, but this year I've thrown in a few personal favorites. Did yours make the list? Read on to find out!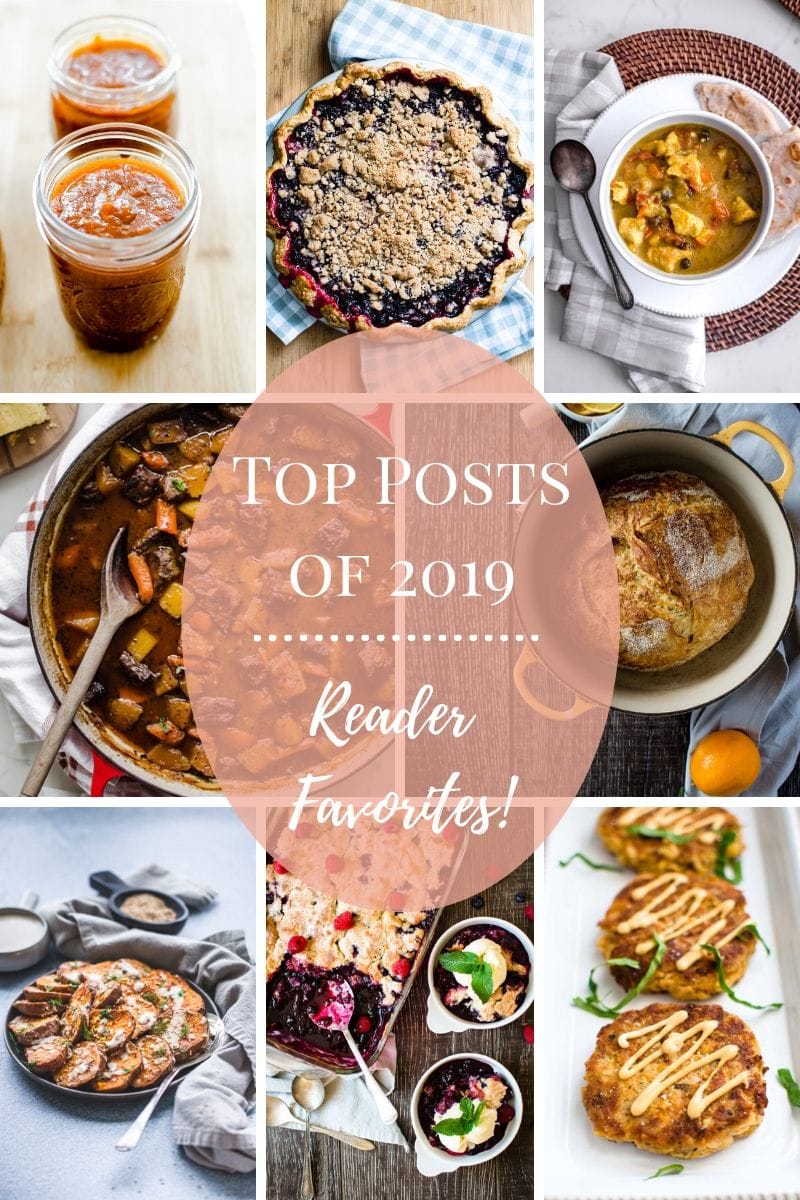 10. Beef and Root Vegetable Soup - finally, my favorite recipe on the blog made it into the top 10! It's Ryan's favorite as well, and I've made it many times for friends who are big fans. If you find yourself inside on a cold and snowy day, making this deeply-flavored stew will warm your heart and soul! Serve it with my Whole Grain Buttermilk Cornbread for a feast you won't soon forget!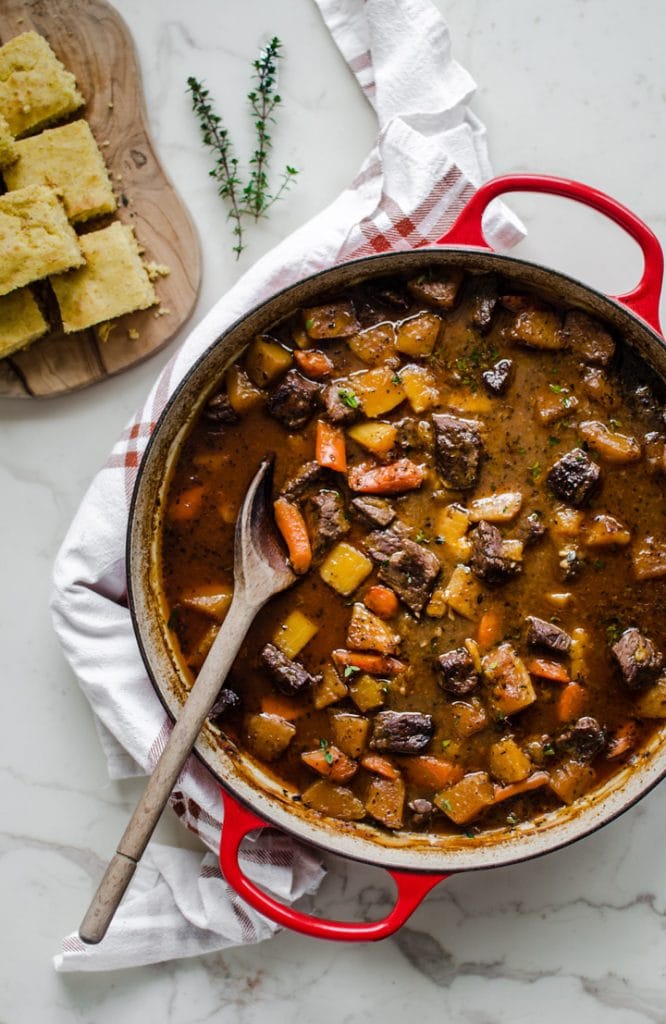 9. Peach Bourbon BBQ Sauce - this sweet and savory sauce is one of my favorite things to make in the summertime with fresh peaches. It's got just the right balance of tang, sweetness, and smokiness that is perfect for slathering on ribs, grilled chicken, or even putting on a pizza like this BBQ Chicken Peach Pizza. 
8. Simple Salmon Cakes with Hot Sauce Aioli - this recipe made the top 10 last year, and for good reason! These are the tastiest salmon cakes I've ever had and make for such a healthy and quick meal to enjoy during a busy week. I always try to have these pantry staples on hand for whenever the craving for these yummy cakes hits.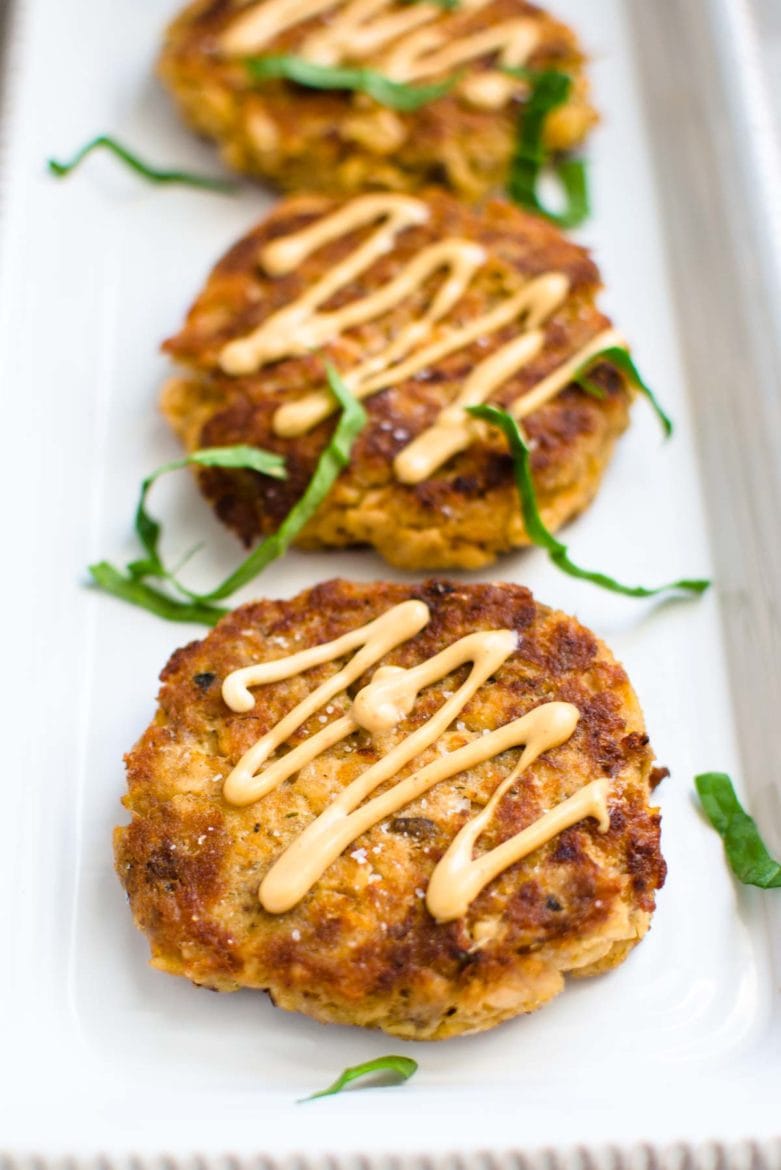 7. Old-Fashioned Peach Jam - I'm totally giddy over the fact that two of my peach recipes made it to the top 10 recipes. Peaches are my favorite fruit, and every summer I buy at least 30 pounds of them to make all of my favorite peach recipes. I'm so happy that we have several jars of this delicious jam in the pantry that we can enjoy on biscuits and cornbread until summer comes again!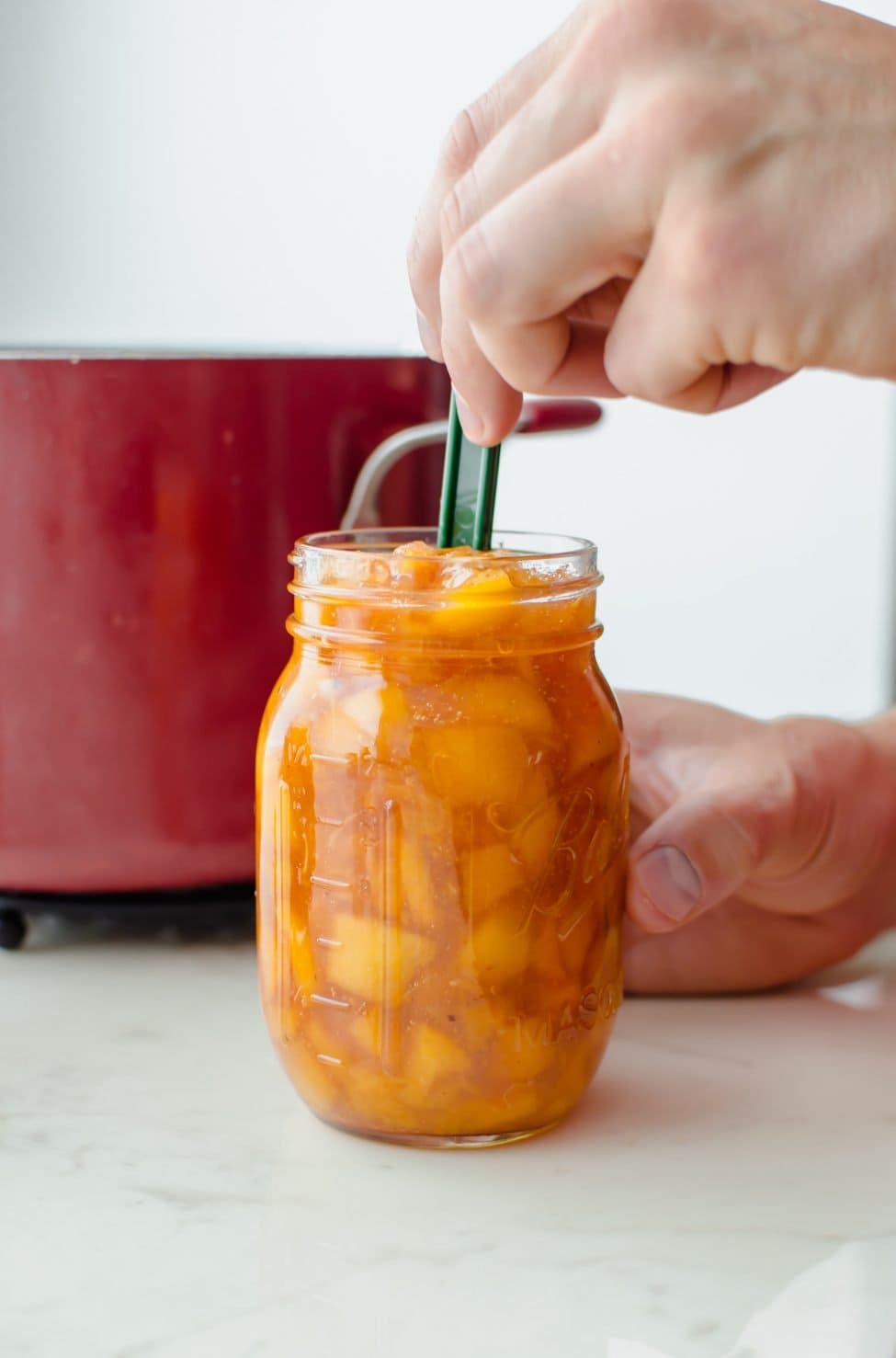 6. Roasted Sesame Sweet Potatoes - this gluten-free side dish has some of the most incredible flavors and is a great option to make in the late winter months when you are craving the flavors of springtime. Dill, tahini, maple, lemon, and sesame all make an appearance and you can bet these will be one of my go-to simple sides in the coming months!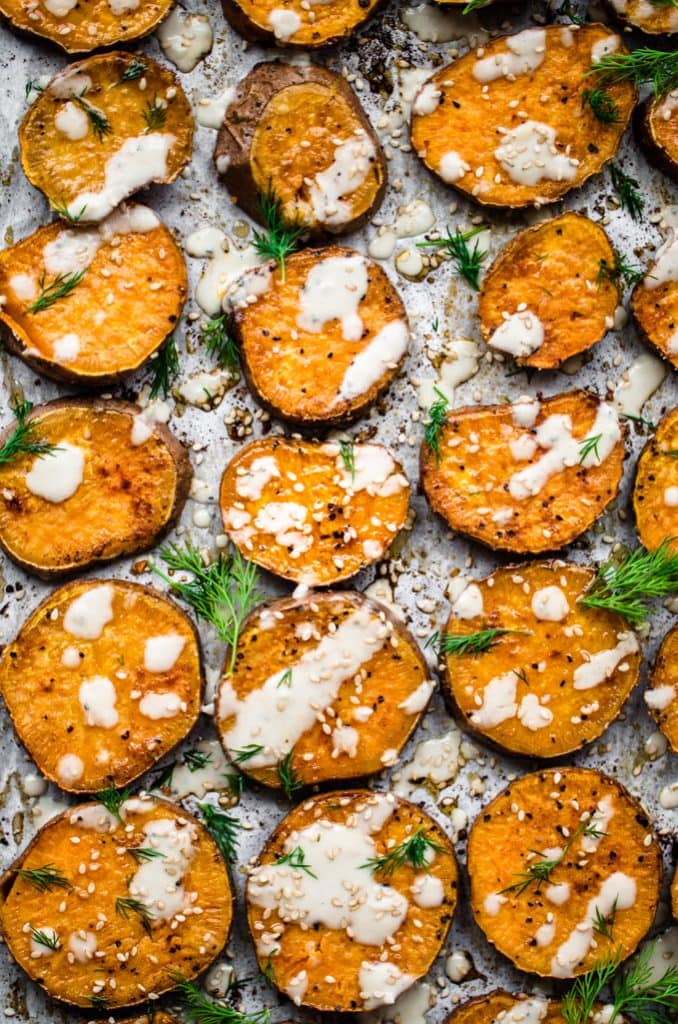 5. Mixed Berry Crumble Pie - this recipe comes from one of my favorite cookbooks - Pies and Tarts - and I make it every summer when fresh berries are in season. You can easily make it with frozen mixed berries as well. It's simply irresistible when served with homemade vanilla ice cream!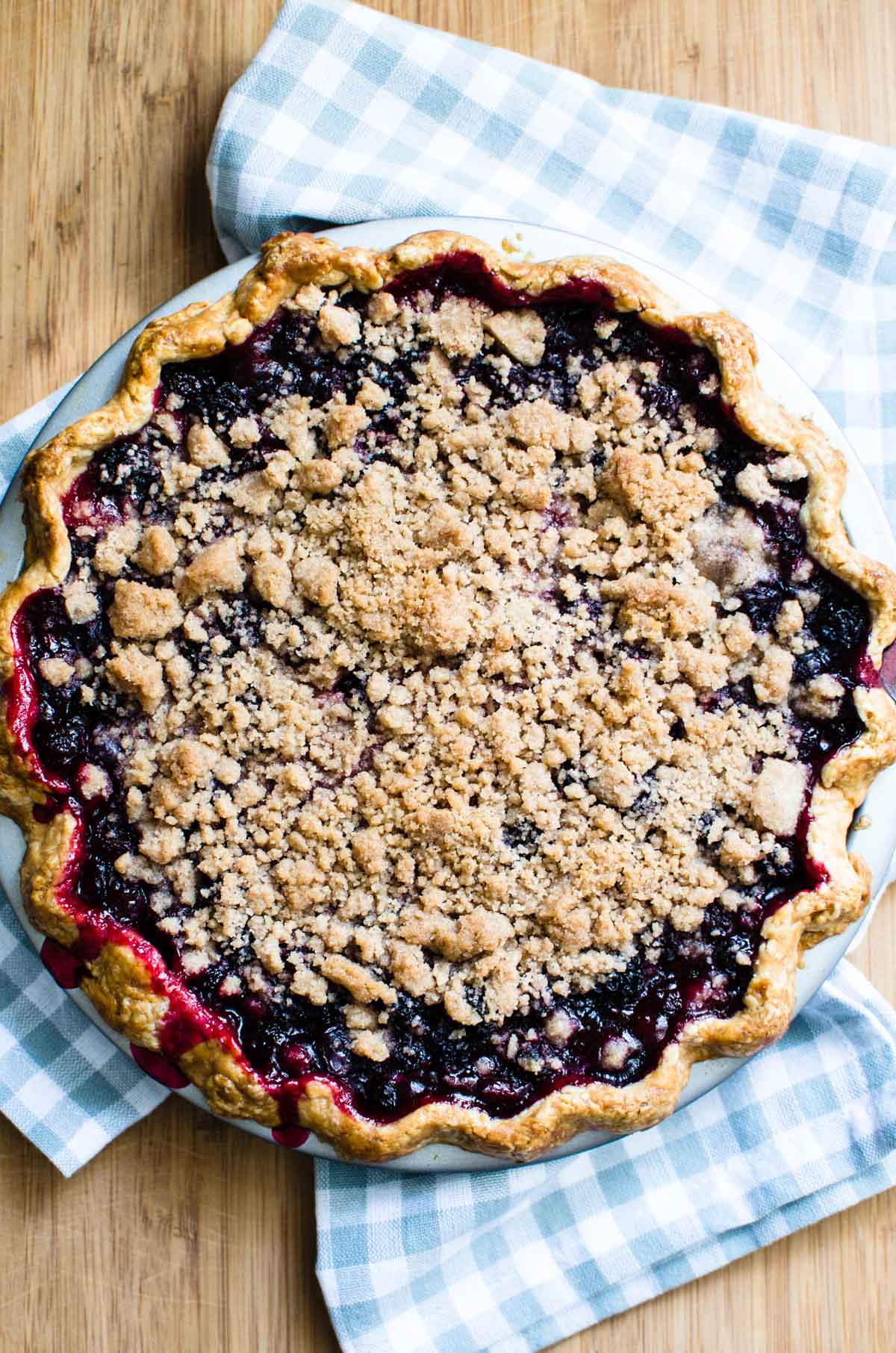 4. Mango Chicken Curry - this recipe also comes from a book review; Bread and Wine by Shauna Niequist. It's a unique bowl of comfort food with incredible flavor. Simple enough to serve on a weeknight, but special enough for a dinner party! Add this one to your list of comforting stews to try this winter.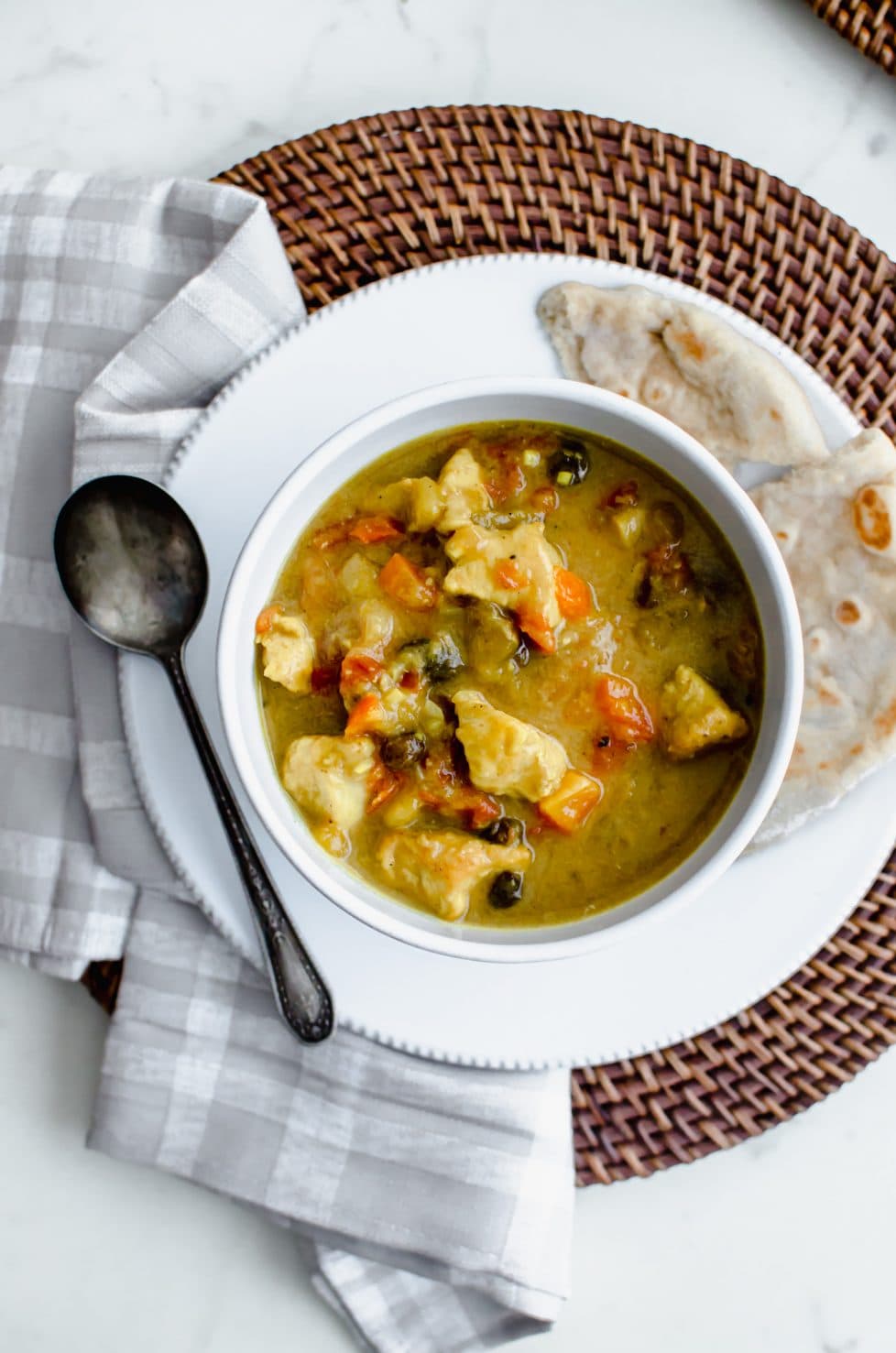 3. Greek-Style Roasted Zucchini with Feta Cheese - this summery side dish was inspired by some zucchini that my mom made during family vacation a few years ago. Tender fresh zucchini are marinated in a savory blend of olive oil, garlic, and herbs before being roasted to perfection and topped with chunks of creamy feta cheese. It is delicious with grilled chicken and fish!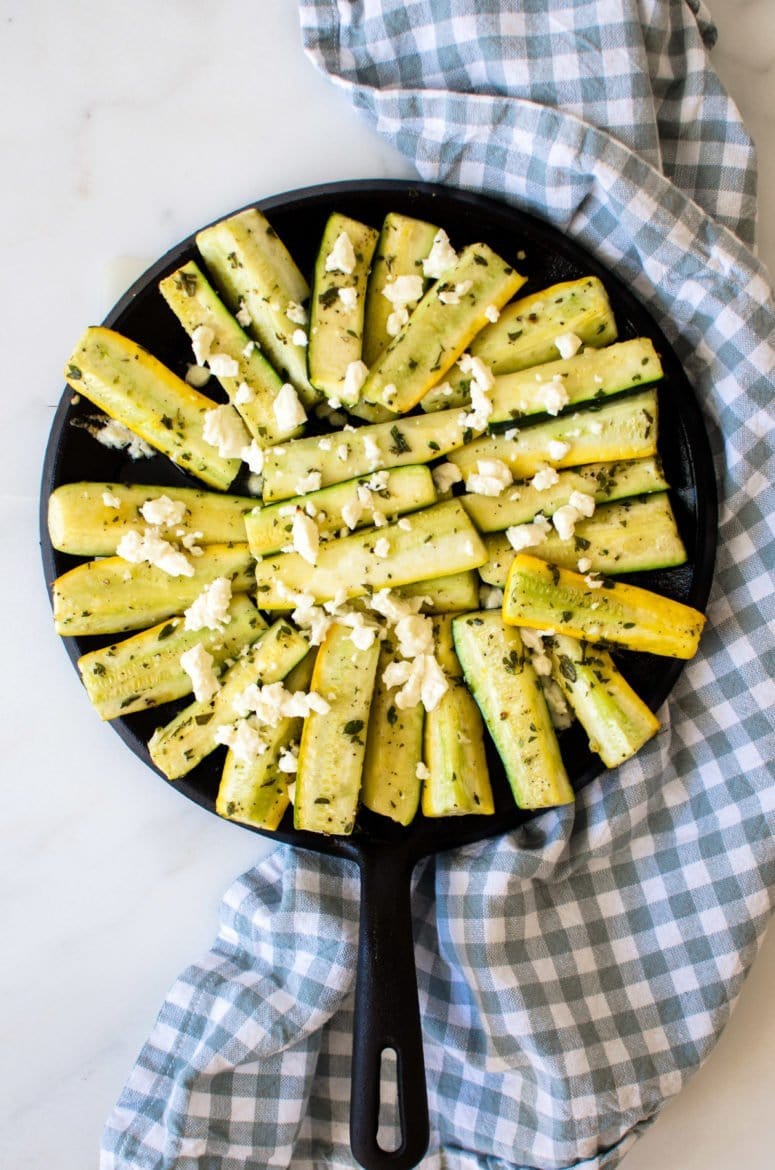 2. Meyer Lemon Rosemary Bread - this stellar recipe for no-knead bread baked in a Dutch oven makes it into the top 10 recipes every year! It is a perfect recipe for beginner bread bakers to try. I love to make it in the winter months during citrus season when Meyer Lemons are readily available.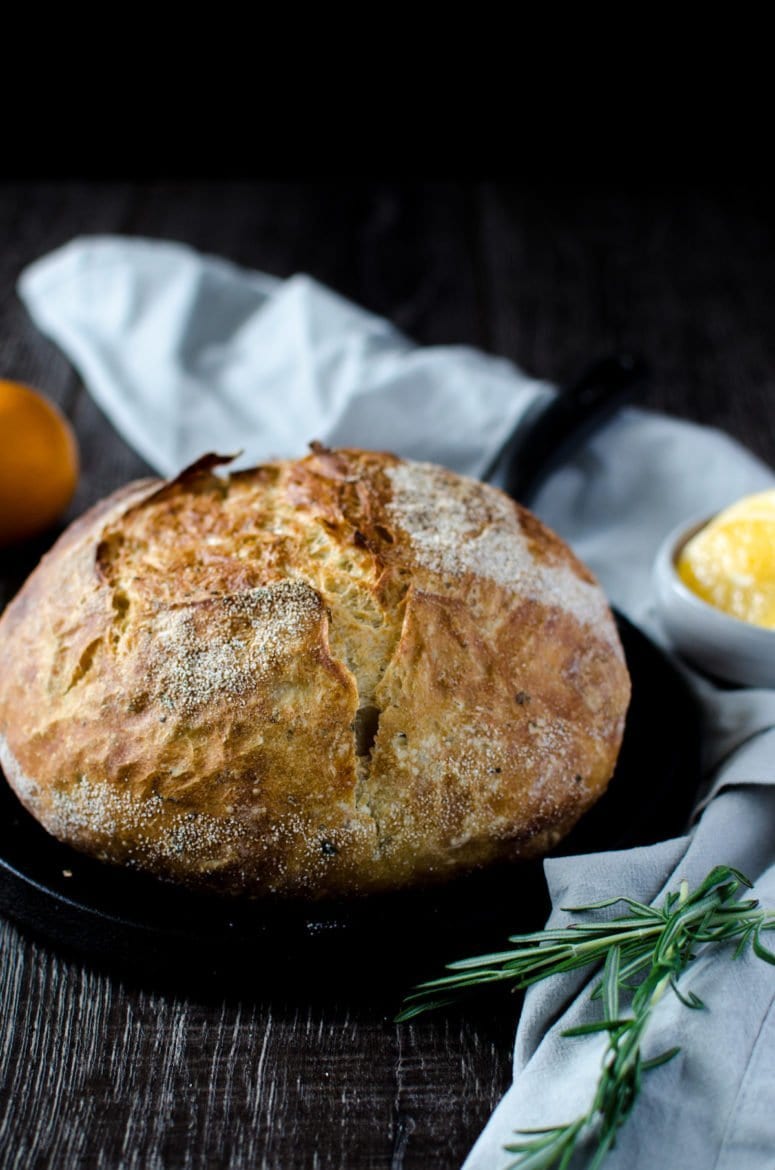 1.Blueberry Cobbler - thanks to Pinterest's addition of video to the feed, this Old-Fashioned Blueberry Cobbler has BLOWN UP! I've been amazing at how much traffic this video has brought to my website. I make this delicious cobbler every summer on or near the 4th of July. It is SO easy to make, feeds a crowd, and has the most dreamy butter crust topping!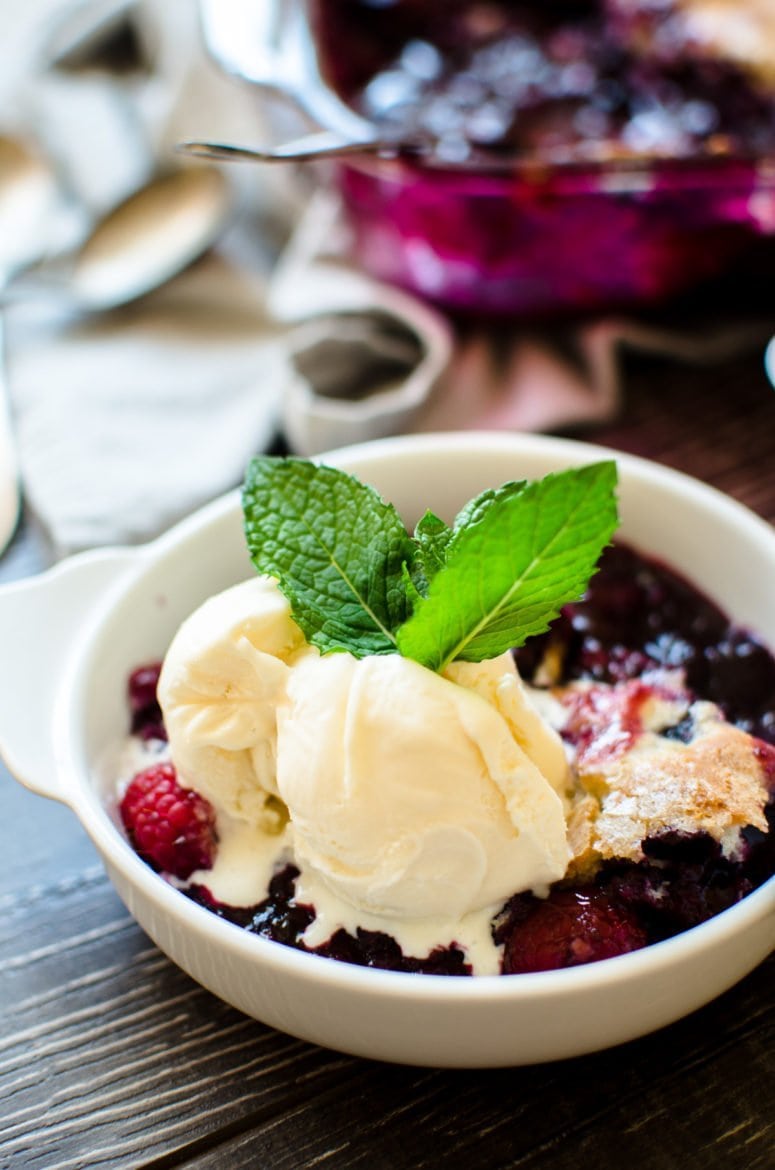 Top non-food posts - these posts aren't about recipes but never fail to bring in lots of traffic! From time to time, I love to post about DIY projects, travel tips, or things I'm loving and these posts represent all of those. I hope you find one that is useful for you!
MY Favorite Recipes of 2019 - these recipes ended up being personal favorites that I ended up making again and again. I hope they will get lots of traffic in 2020 and make the top 10 list next year!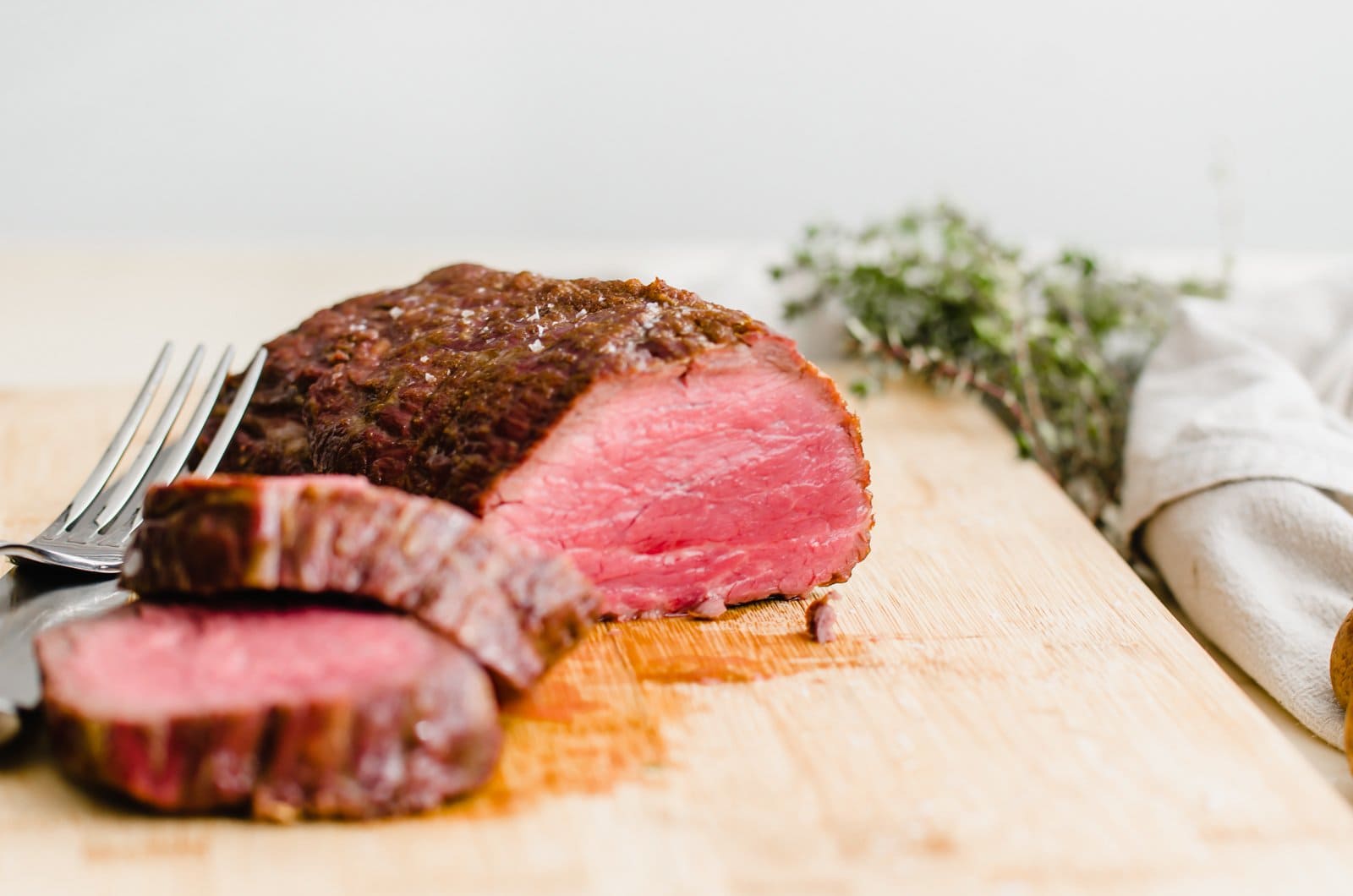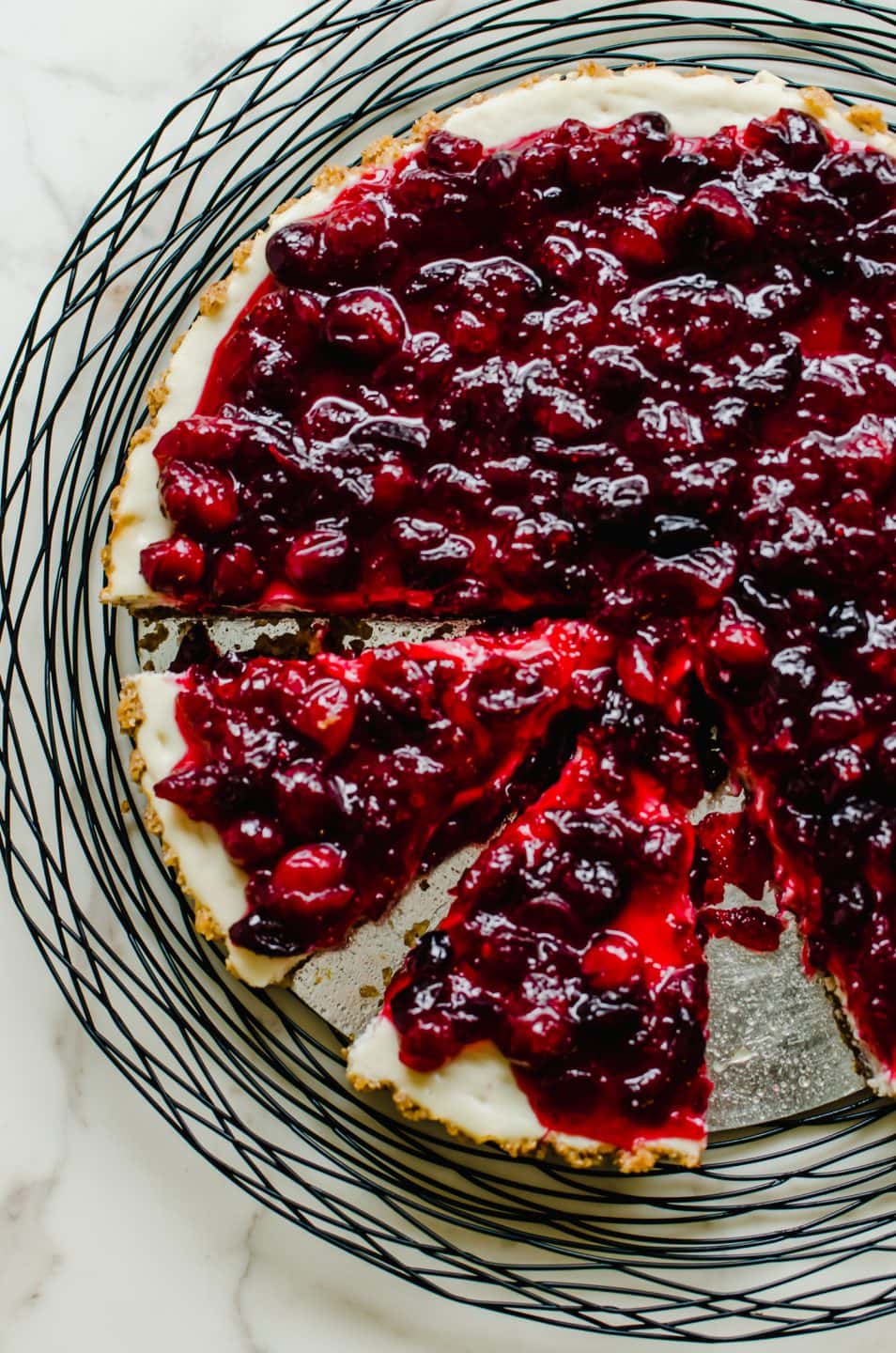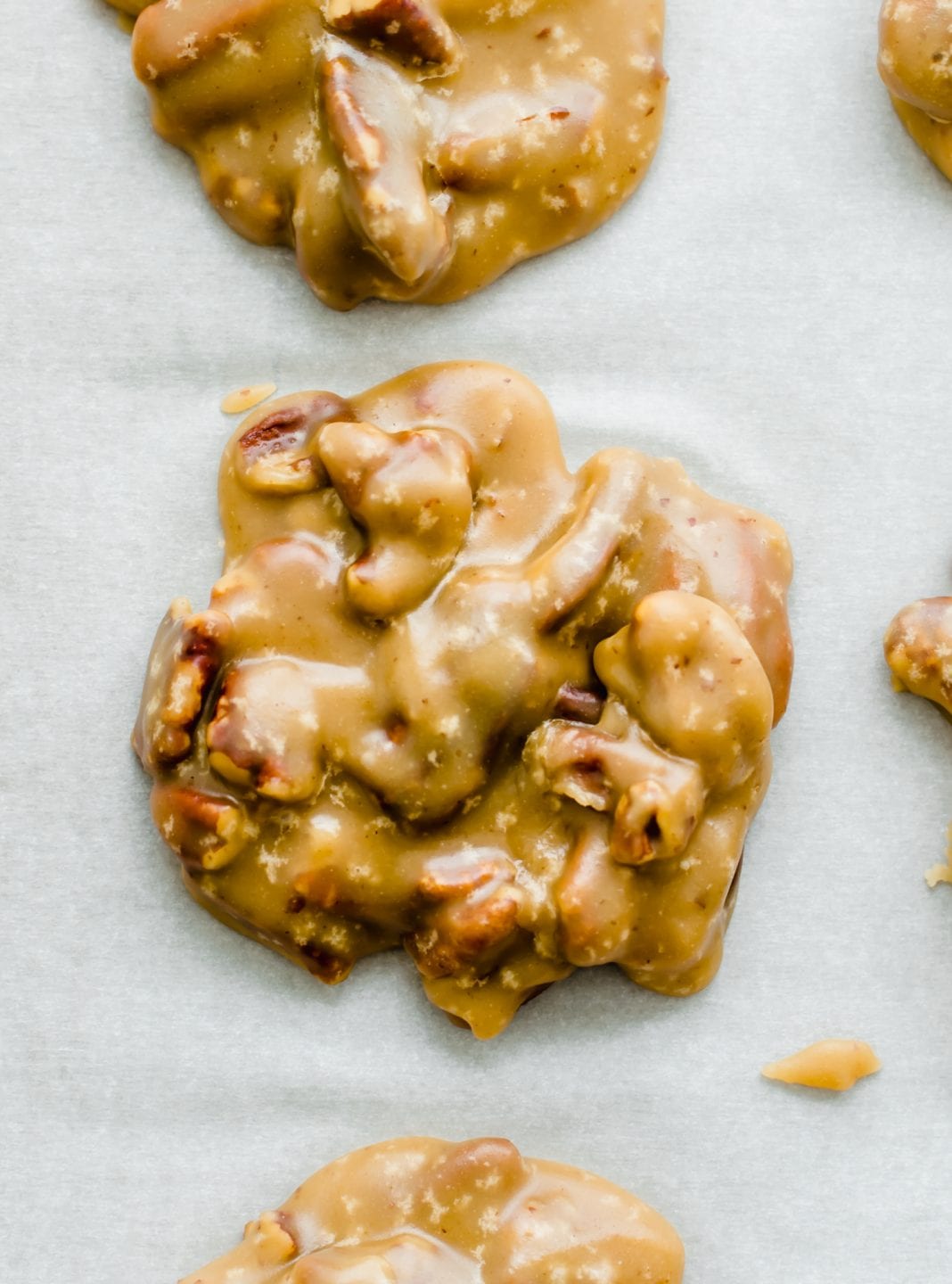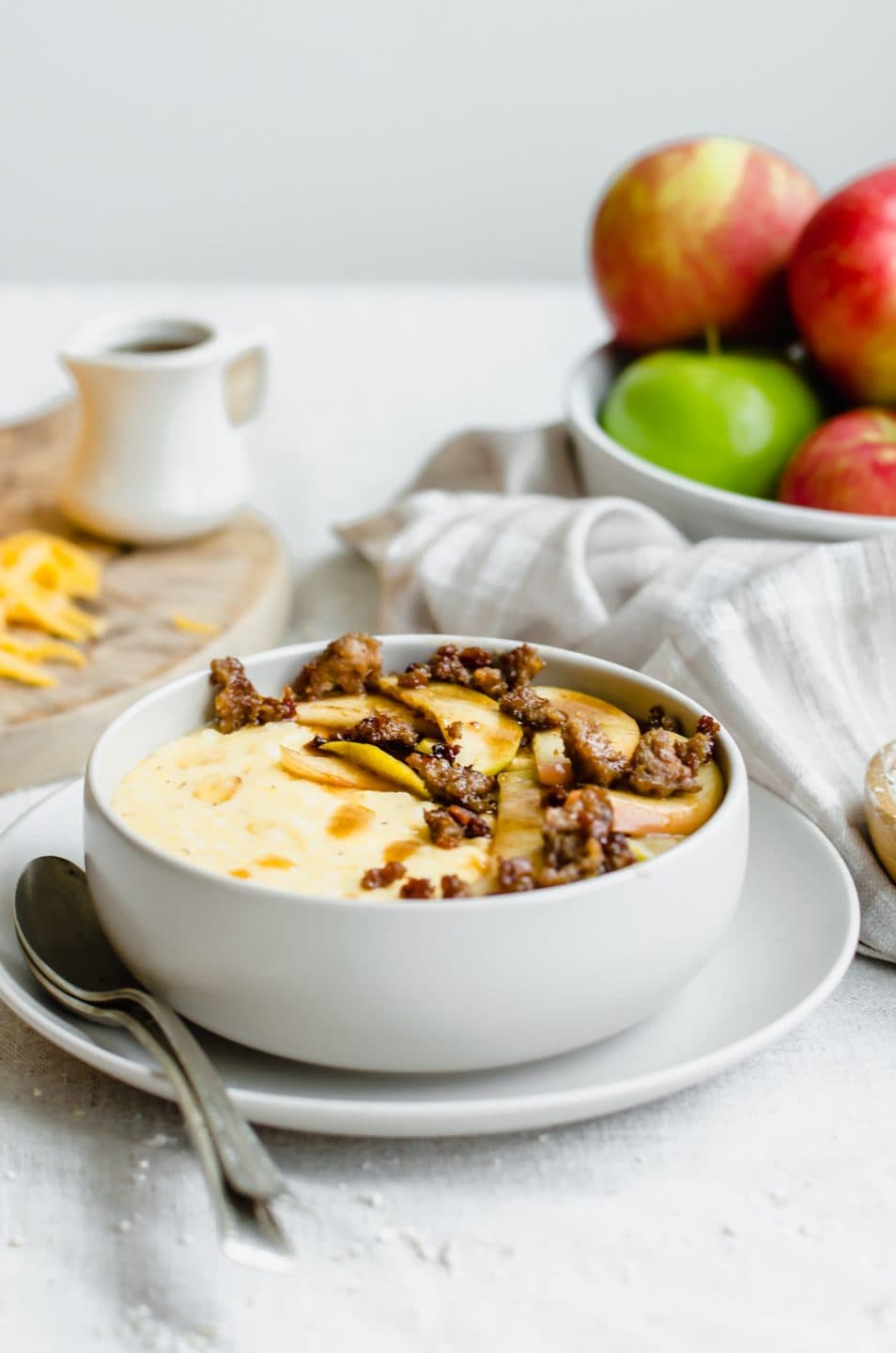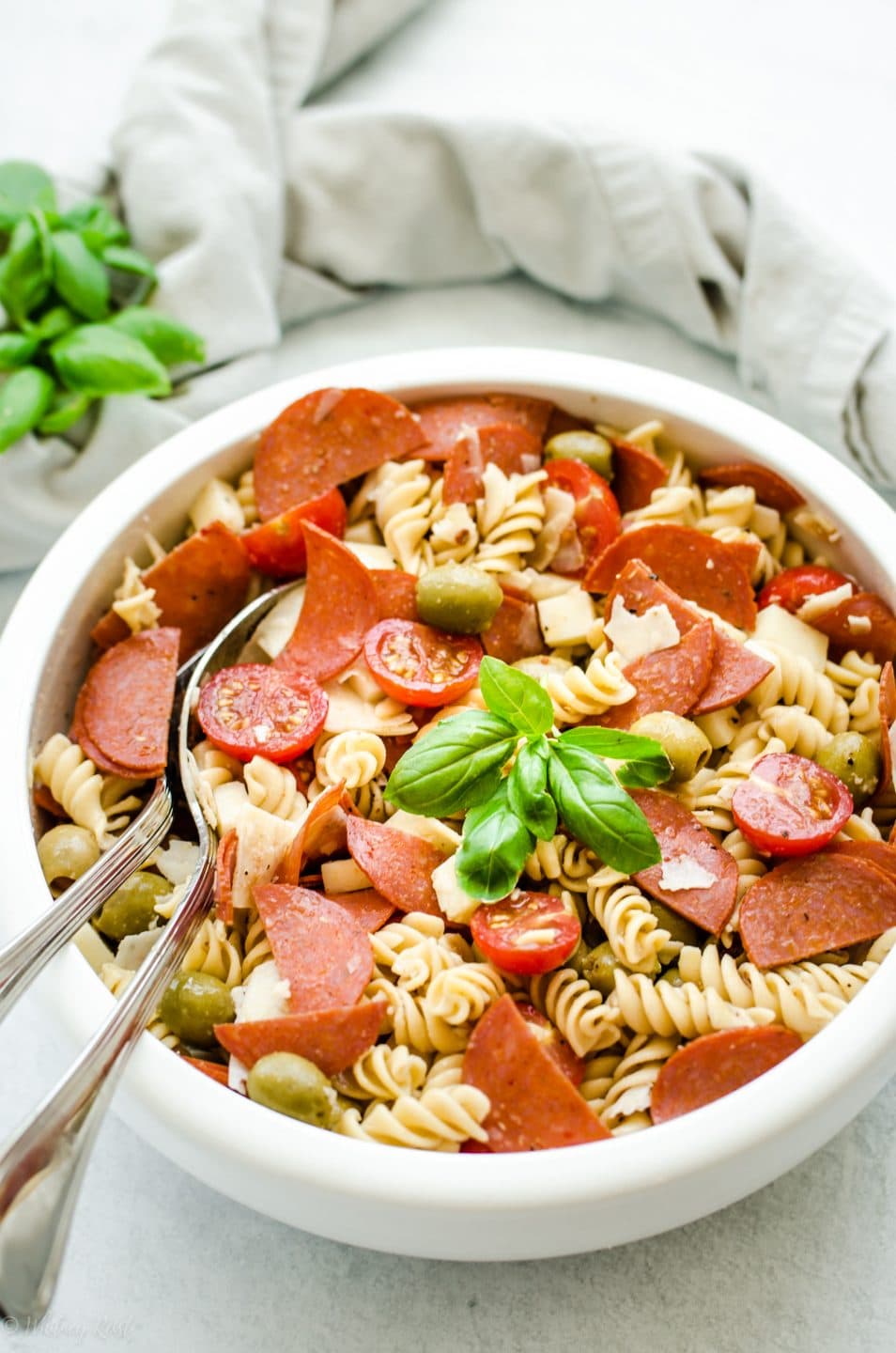 Well my friends, that wraps up the top posts of 2019! Thank you all from the bottom of my heart for reading Sweet Cayenne, following along, and for making/sharing my recipes. It means the world to me! I wish you all a safe, happy, and tasty start to the 2020 year. Happy New Year!!!